Here are images of the piece I am currently working on for Qwiki.  This piece has been rad to paint.  I am getting my old hand back in regard to abstract painting, textures, and just free, expressive, messy work.  Painting the background really brought me back to moments in the past when I realized why I can't stay away from this life of making art that I have created or rather been bestowed.  With this piece all of those feelings and memories culminated to the here and now, to the present moment, and I have been in the "zone" the whole time working on it.  To me it really has become the culmination of my different styles of working, finally coming together and breathing as one entity.  Life is awesome when these moments occur.  I have a bit more to go but wanted to share what has transpired thus far with you all now.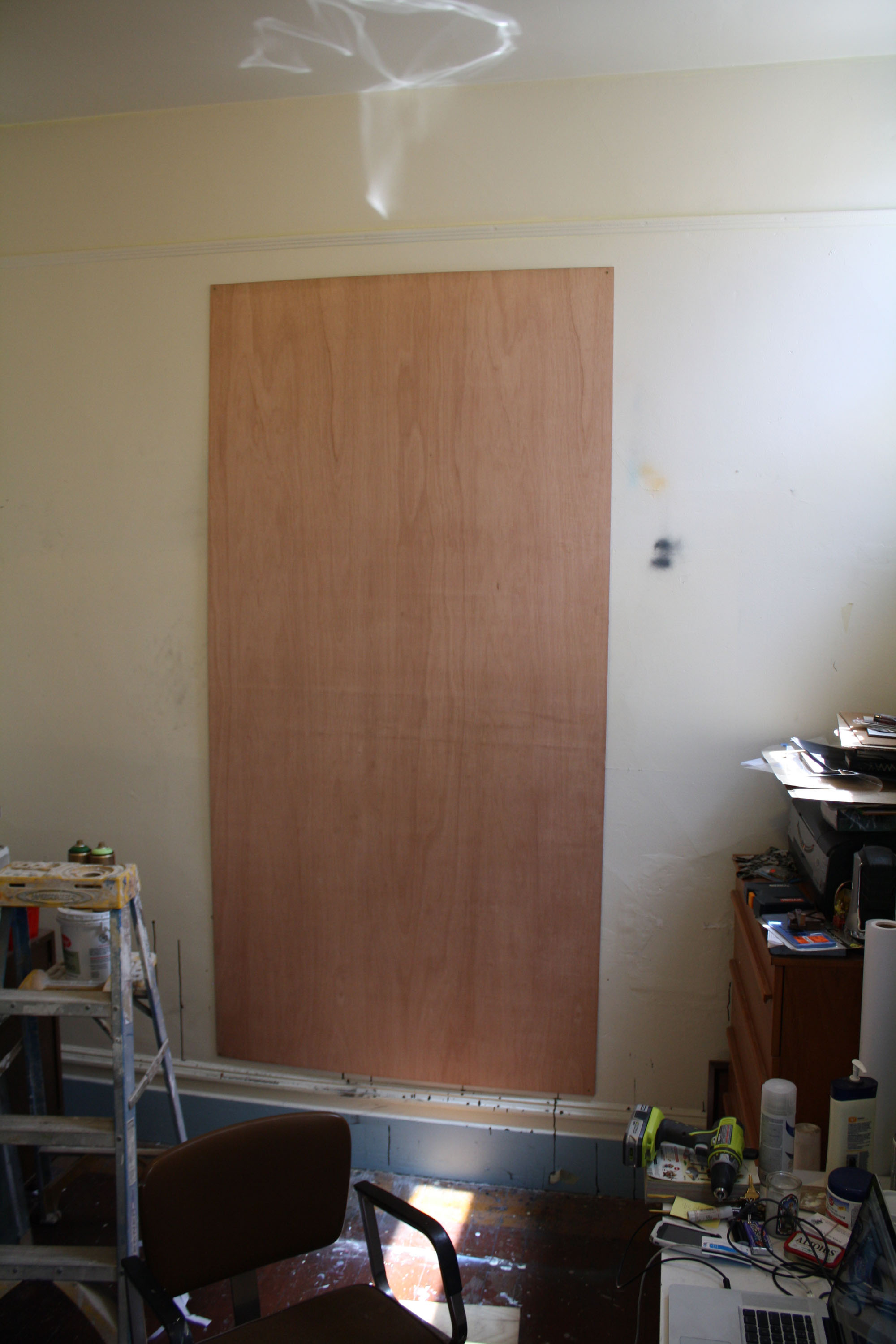 Luan panel, 8'x4', beautiful natural color and grain.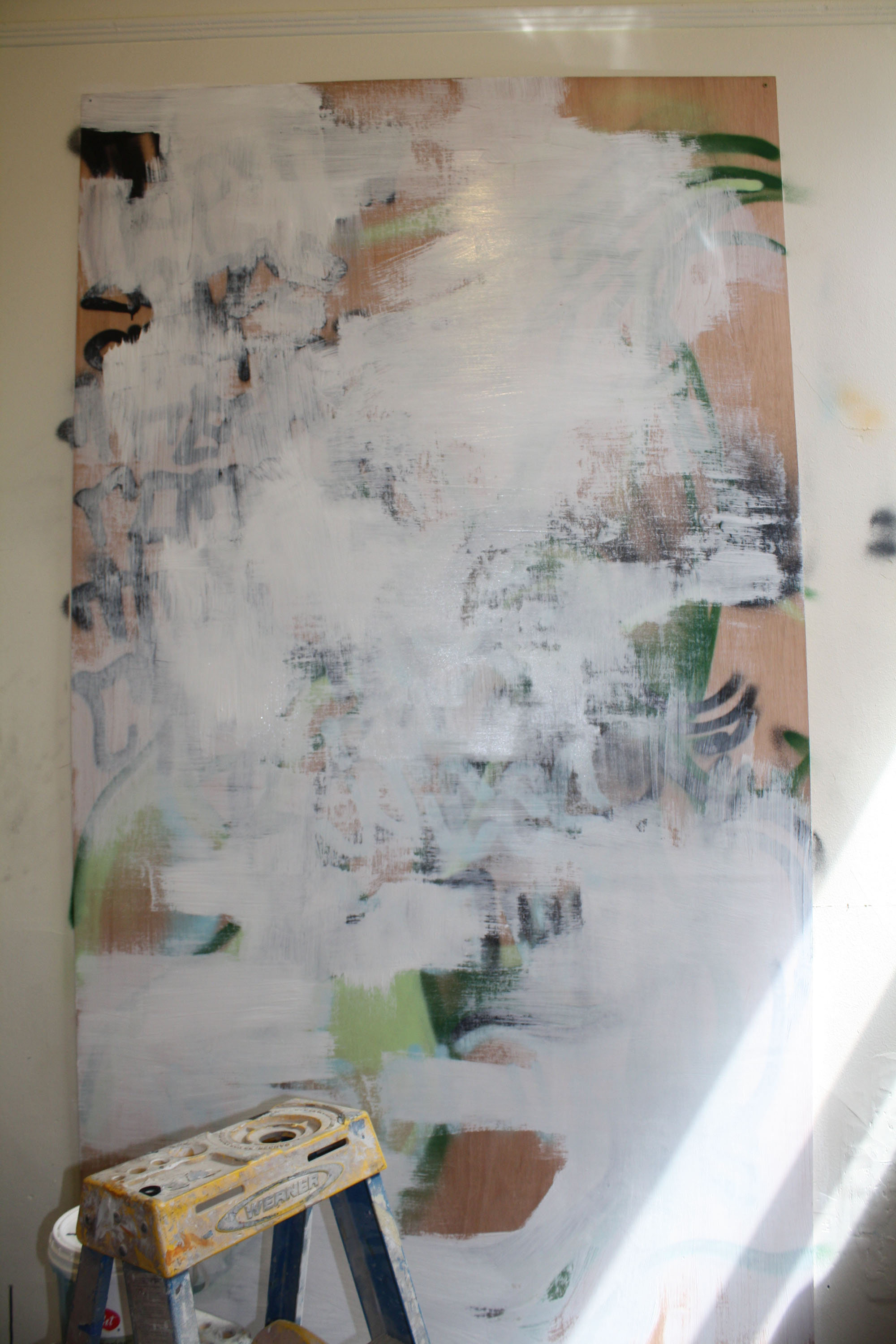 Getting messy.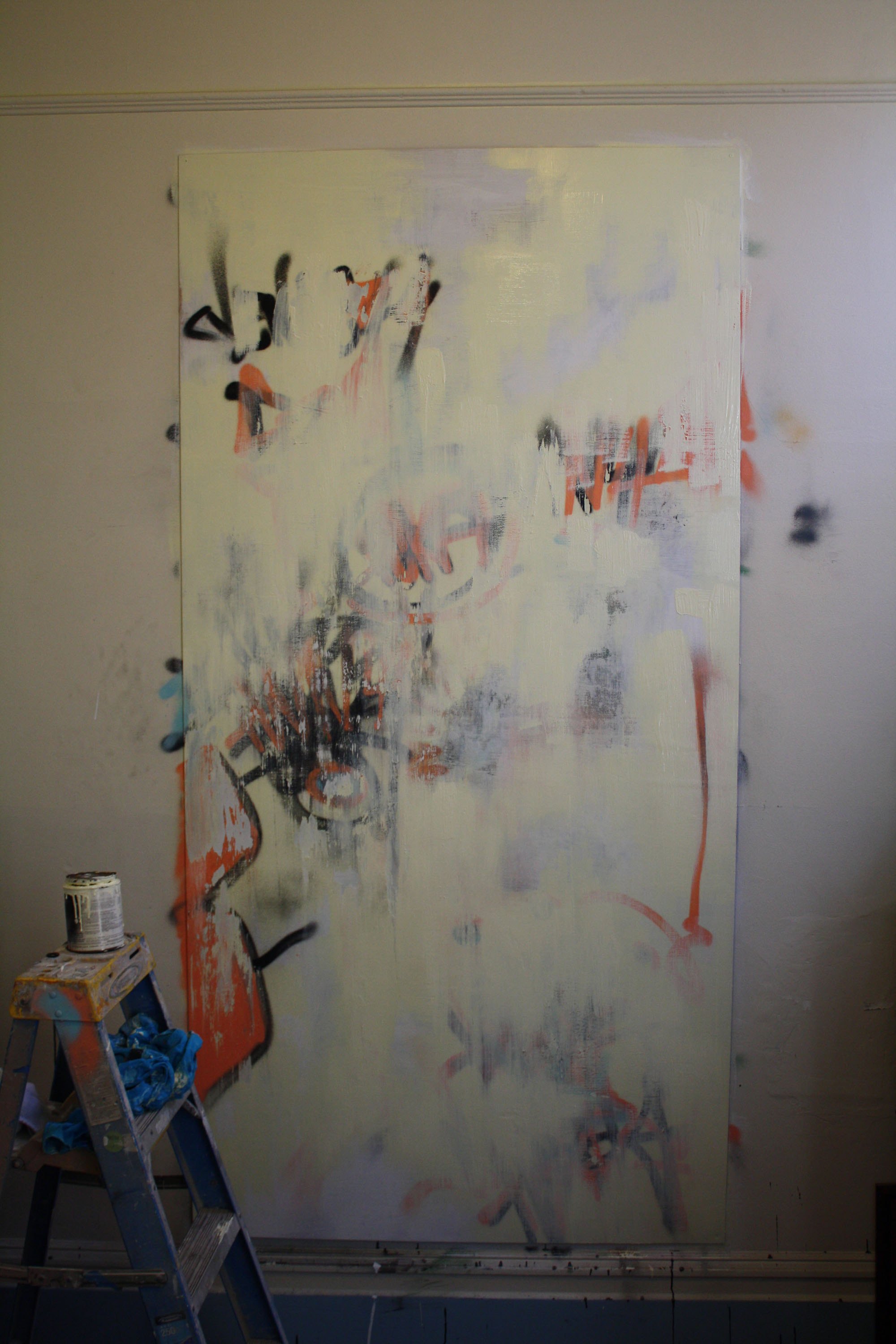 Get up, sand down, wipe off paint over, squiggly lines, big shapes, catchin tags, get up, sand down, wipe off, paint over...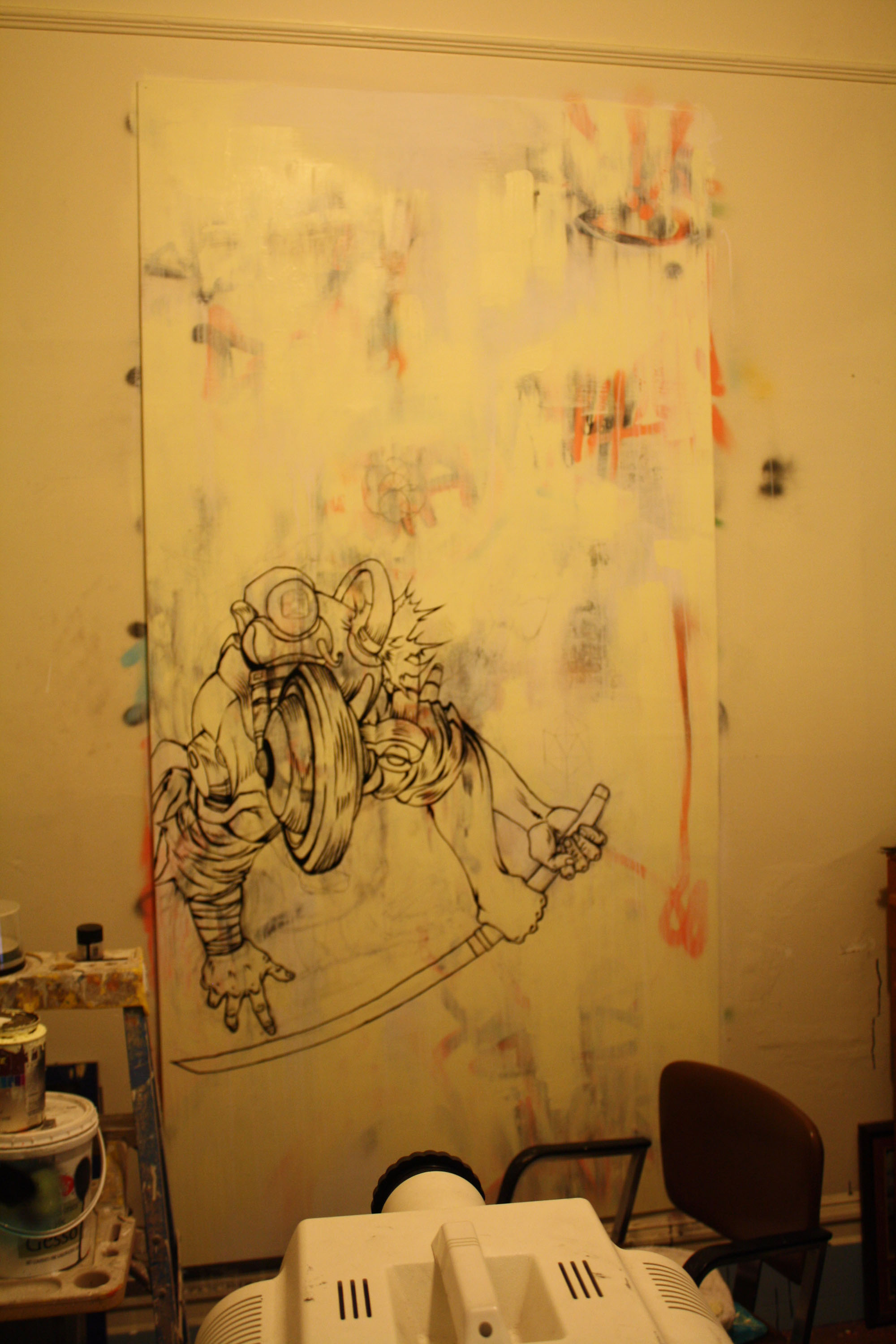 I love how these abstract creature forms, all lines, all figurative and contour, interact with the textures, colors, and world of the piece as a setting.
New Astroknot comes to life.  Feels like I just created a living being.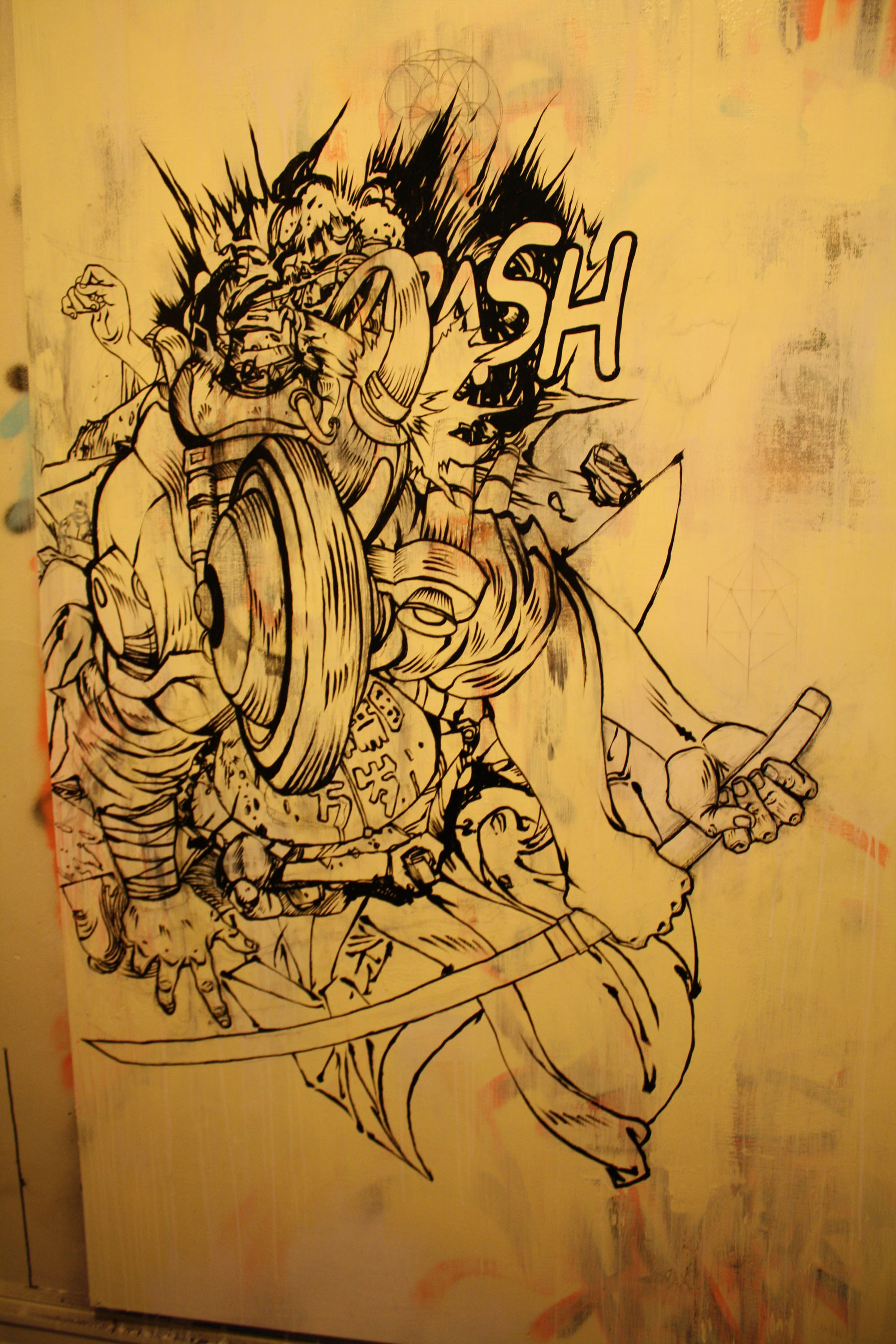 Astoknot detail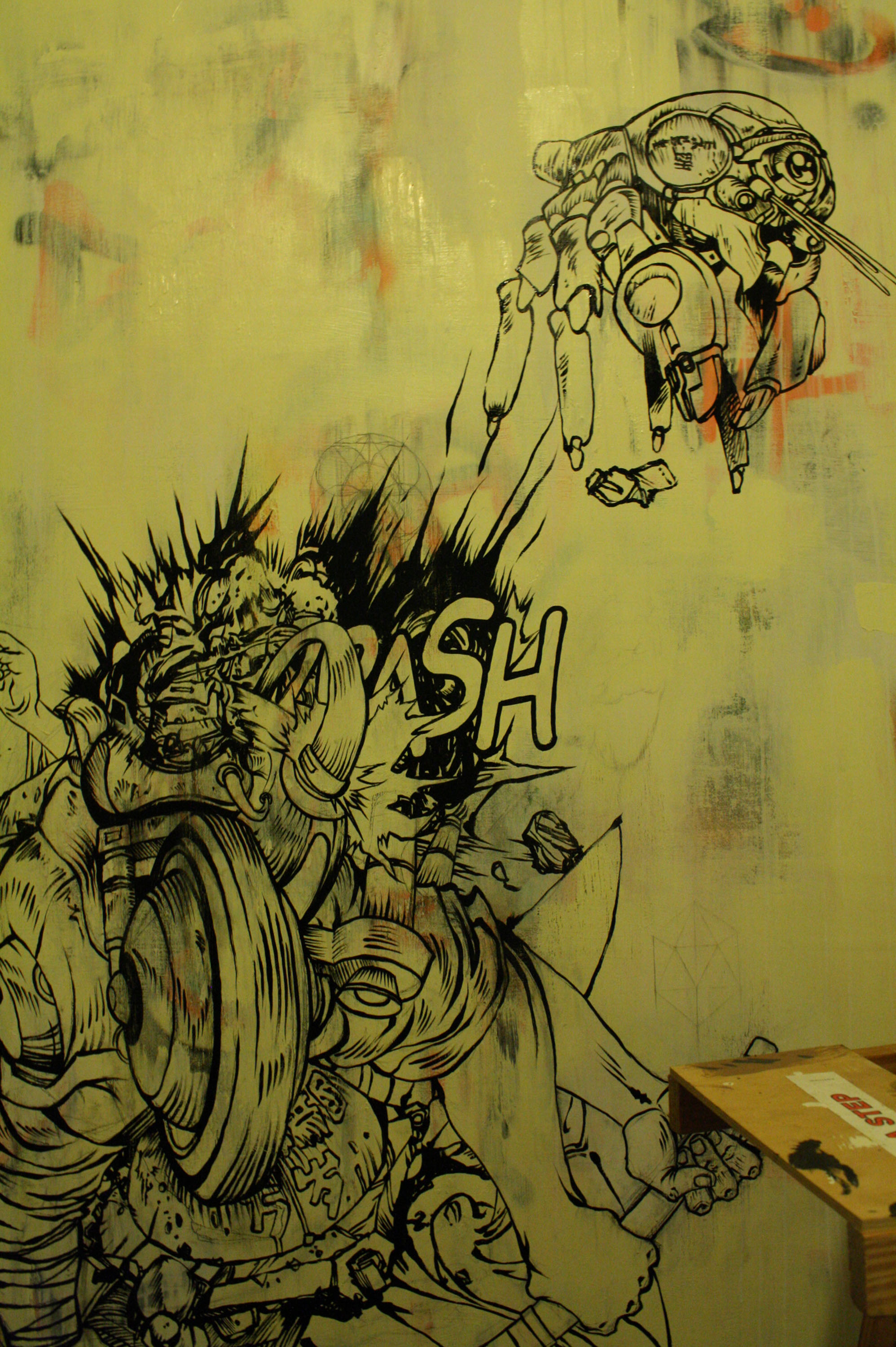 Low light, Astroknot two comes to life jumping out of the exploding body of the first.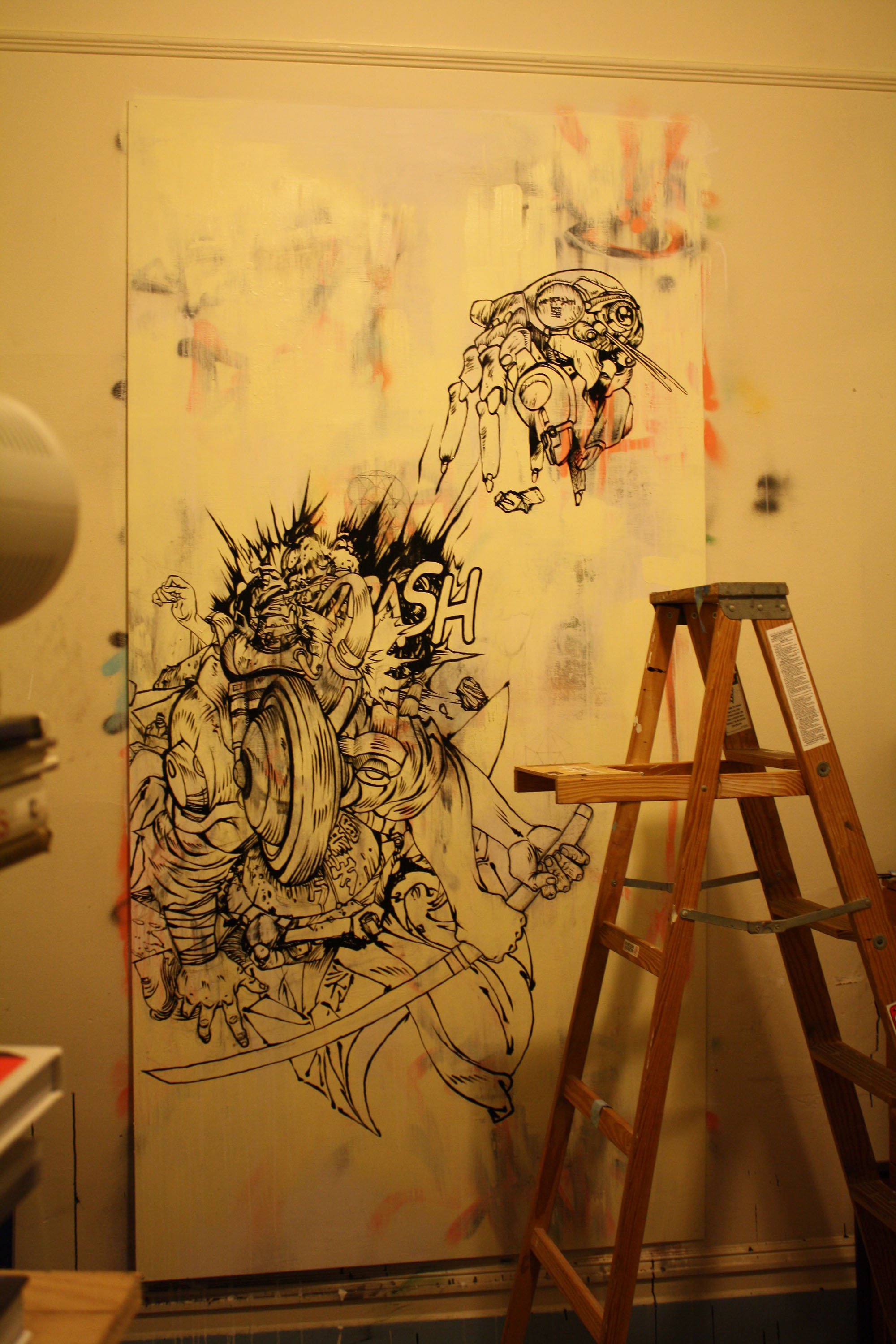 Hours on the ladder.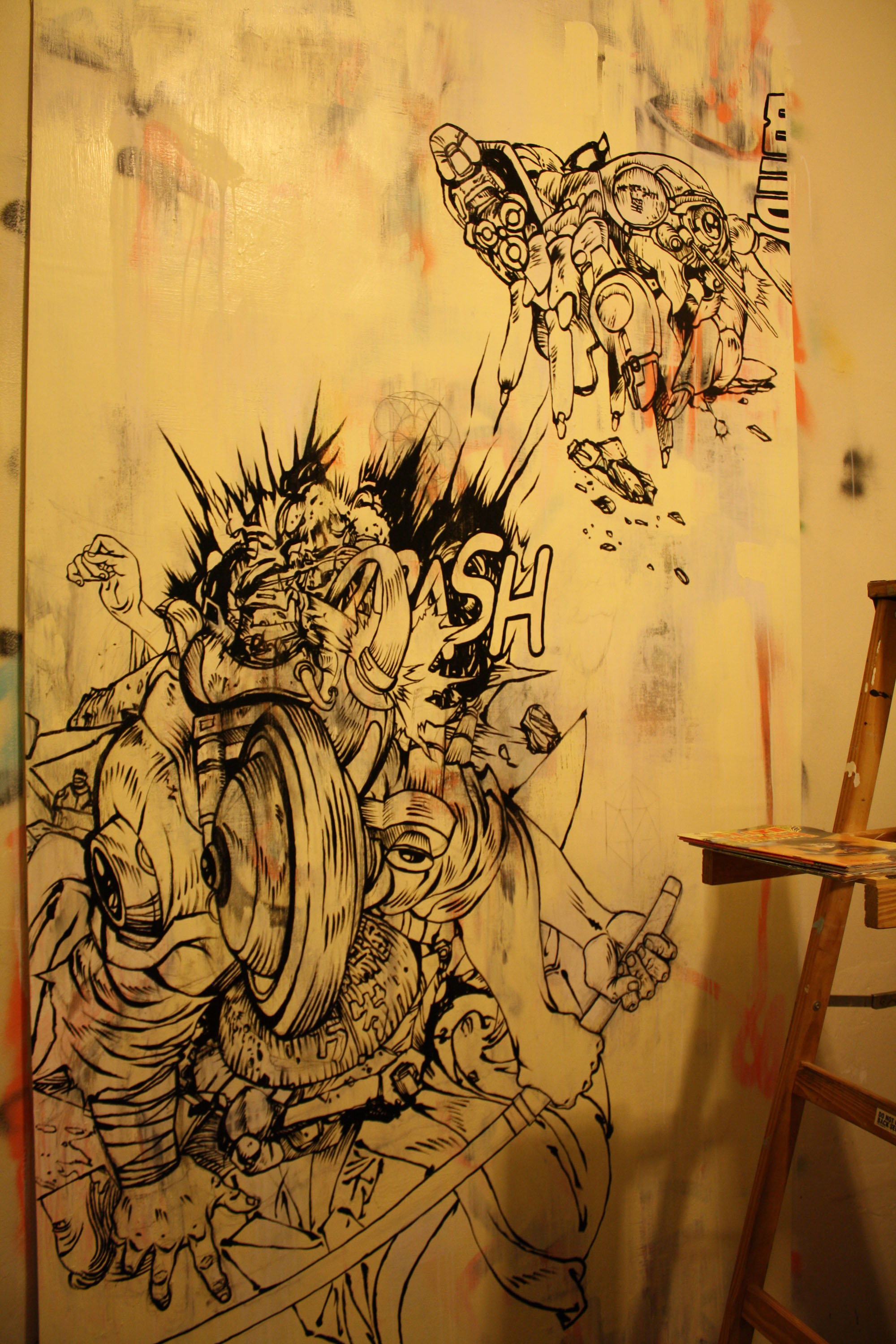 Coming Along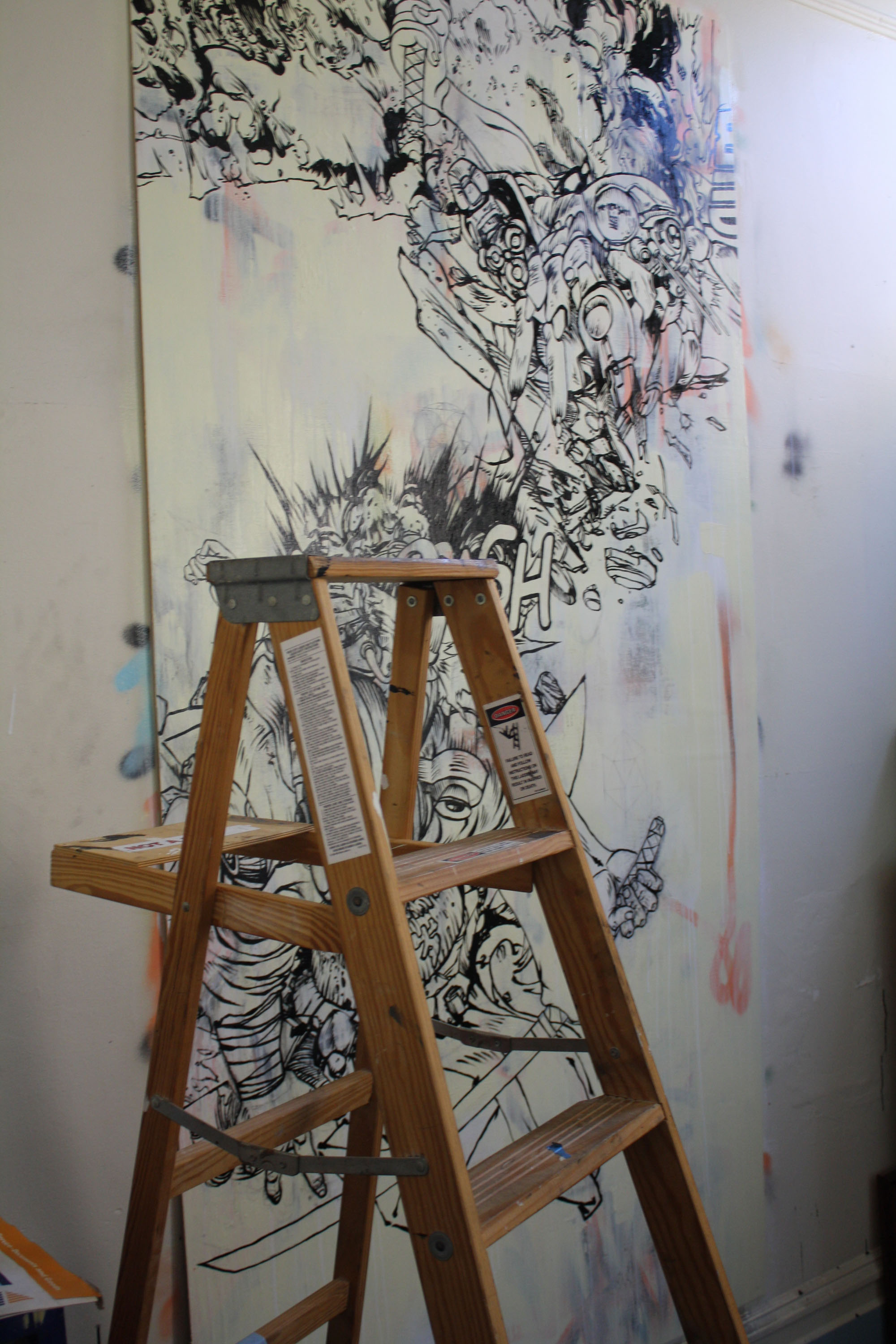 Studio Shot, lol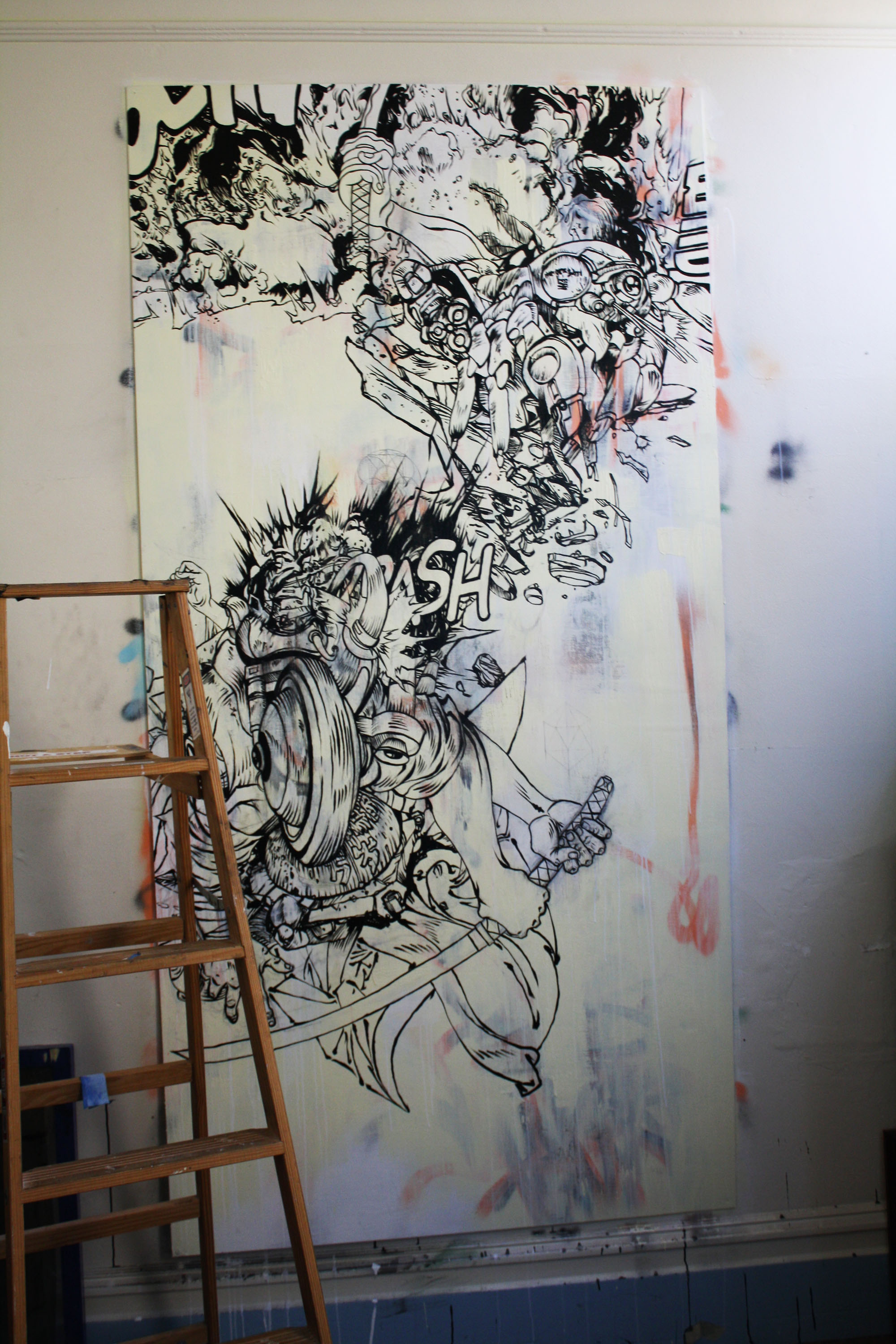 Explosions, decay, movement, life, almost there.  This painting has breathed new life into my work. I thank everyone at Qwiki for the opportunity to make this, especially Marc and Doug.  I can't wait to finish it and install it and get crackin on work for the next Unstoppable Tomorrow series.  I'll post the final stages of this piece as soon as it is finished in the next couple days.