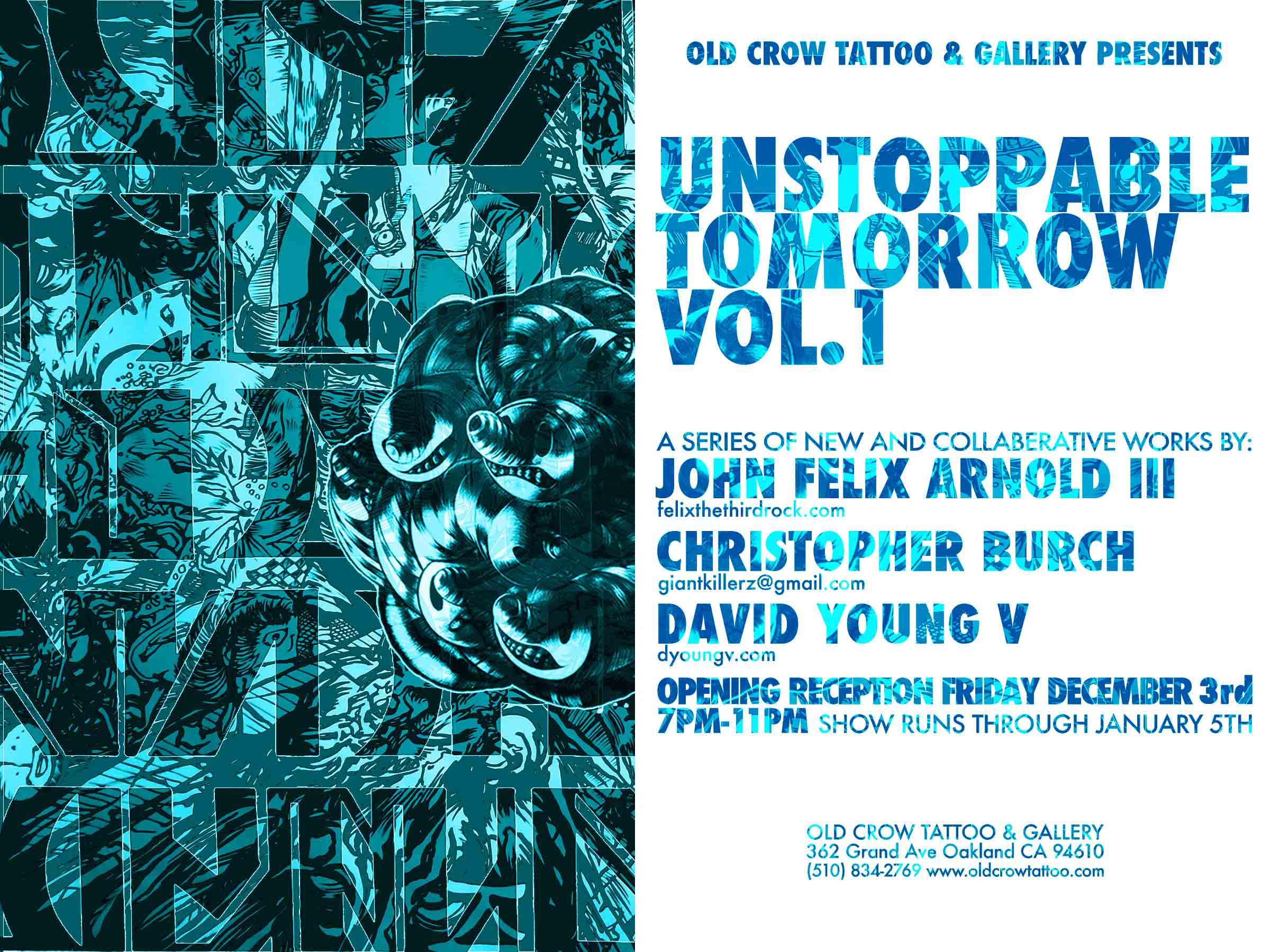 ...fun, and incredibly busy.  Bad Dads and the inaugural opening of Lopo was AWESOME, costumes and folks galore, I'll post images next time around.  if you haven't seen it yet, GO SEE IT NOW!!! Thanks Ken, Chris, all the artists involved!!!  Robert Bowen gets the award for dopest costume!!!
Was able to work on the vocals for my EP "Press to Continue" for the opening of "Unstoppable Tomorrow Vol. 1" as well this past week.  This show has spawned a lot of new endeavors and cool ideas for the future.
Also please check out www.oldcrowtattoo.com as well for info about the space and people hosting our show.  Now here is a round of images, finals, photos, and sketchbook fun to check out until I do my first big PR blast with the press release next week.  Till then, may the force be with you...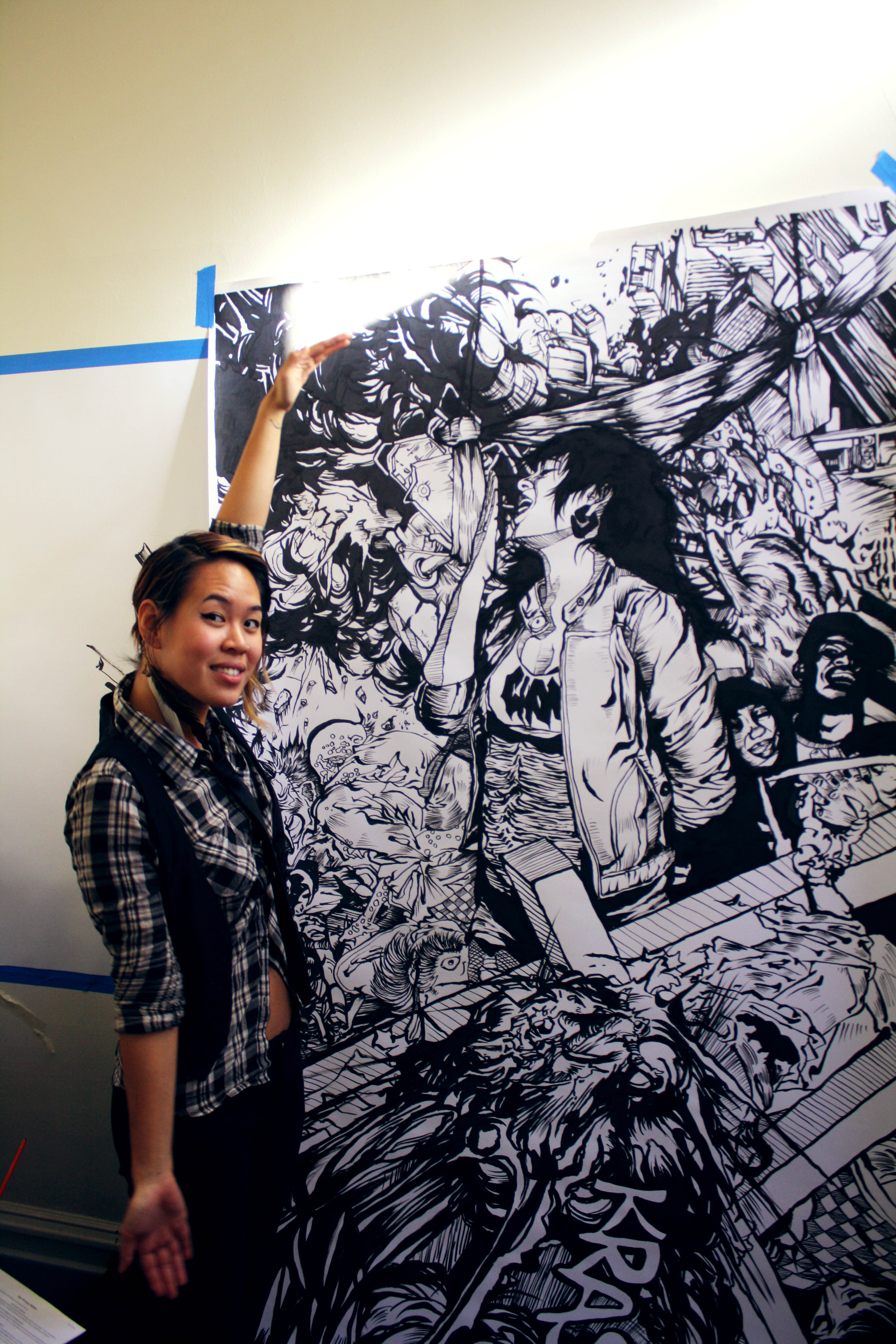 My friend from New York popped up and checked out Not-A-War.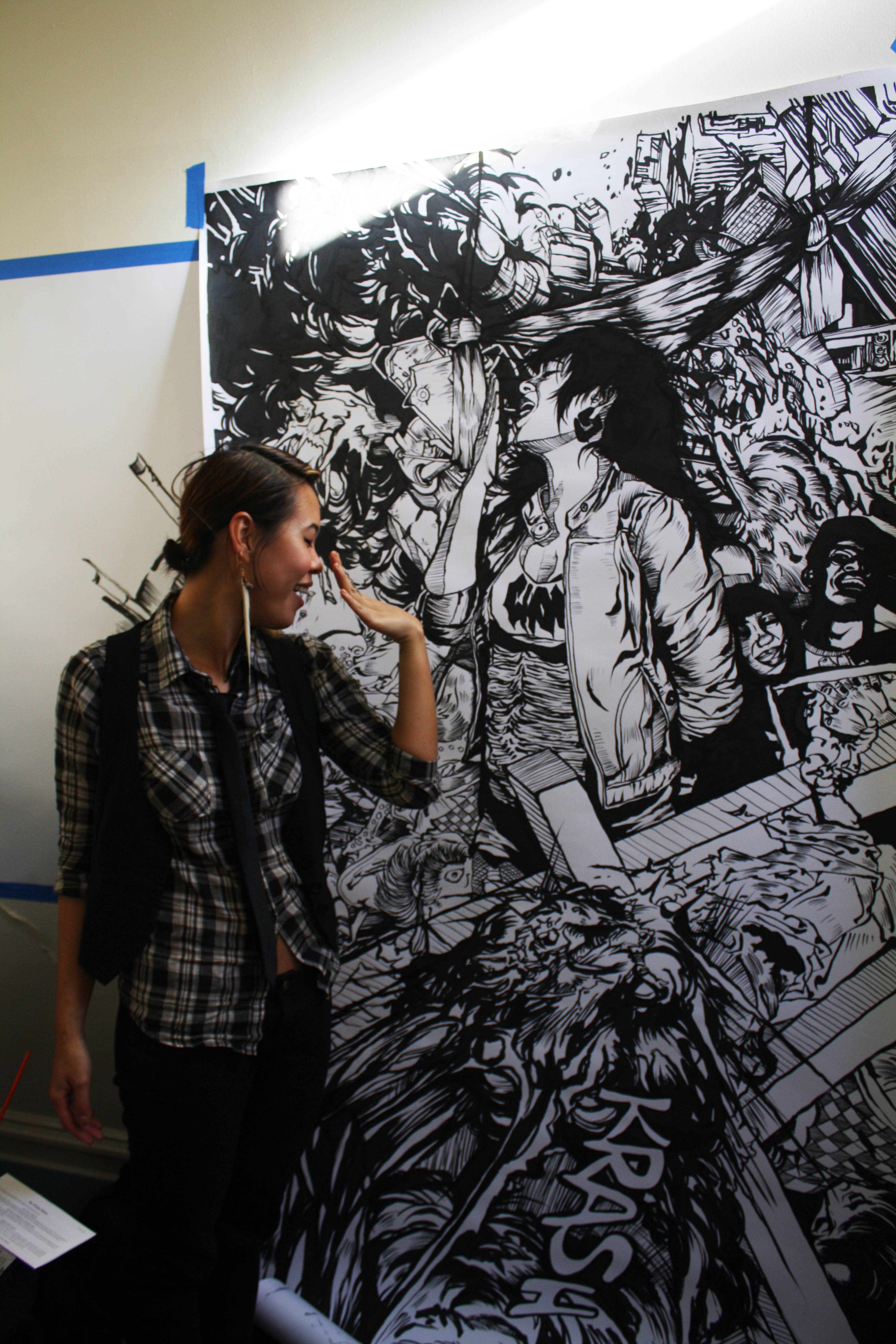 She had fun playing along.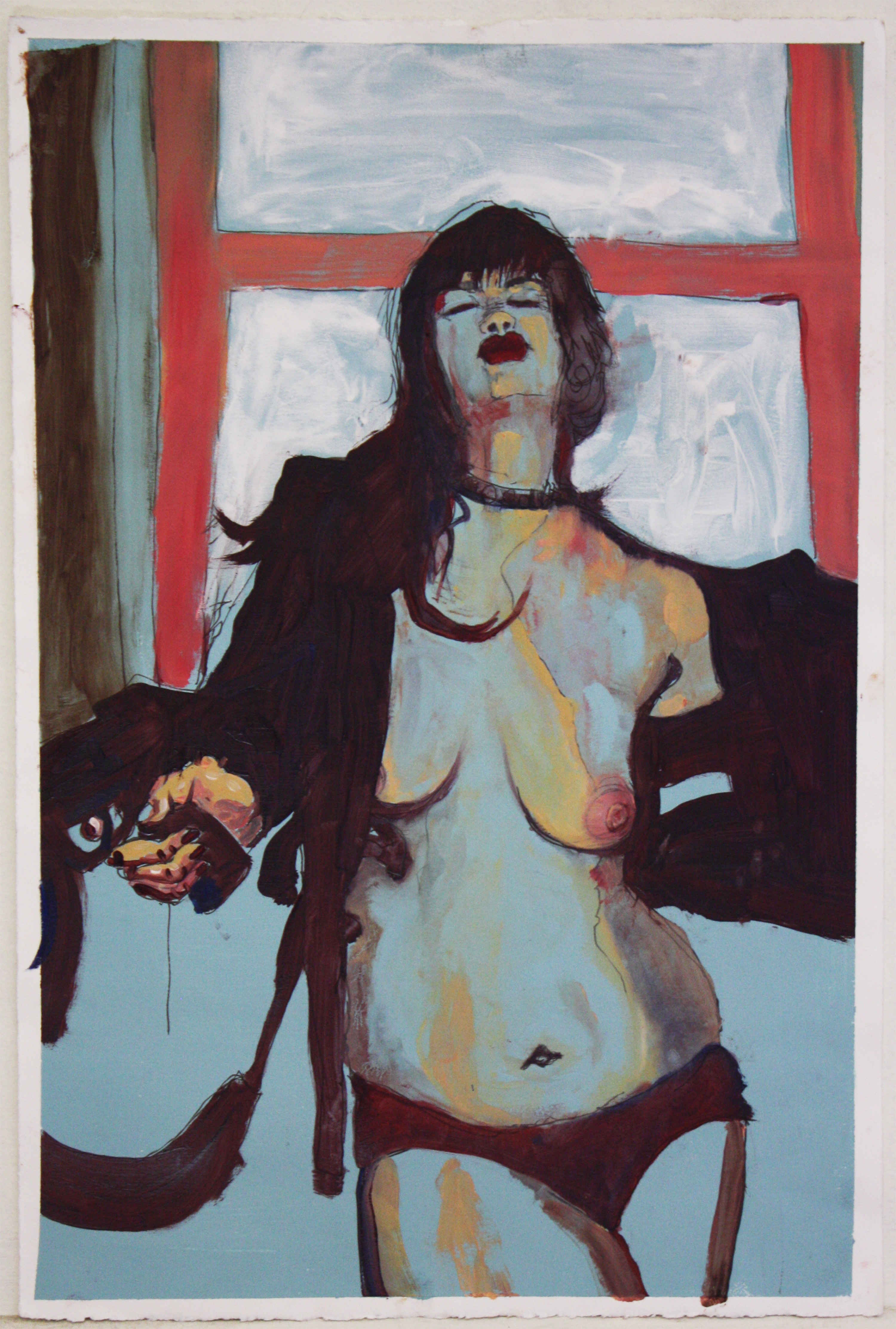 It's great to get back into color again. Oils, latex, and pencil on paper 15"x22"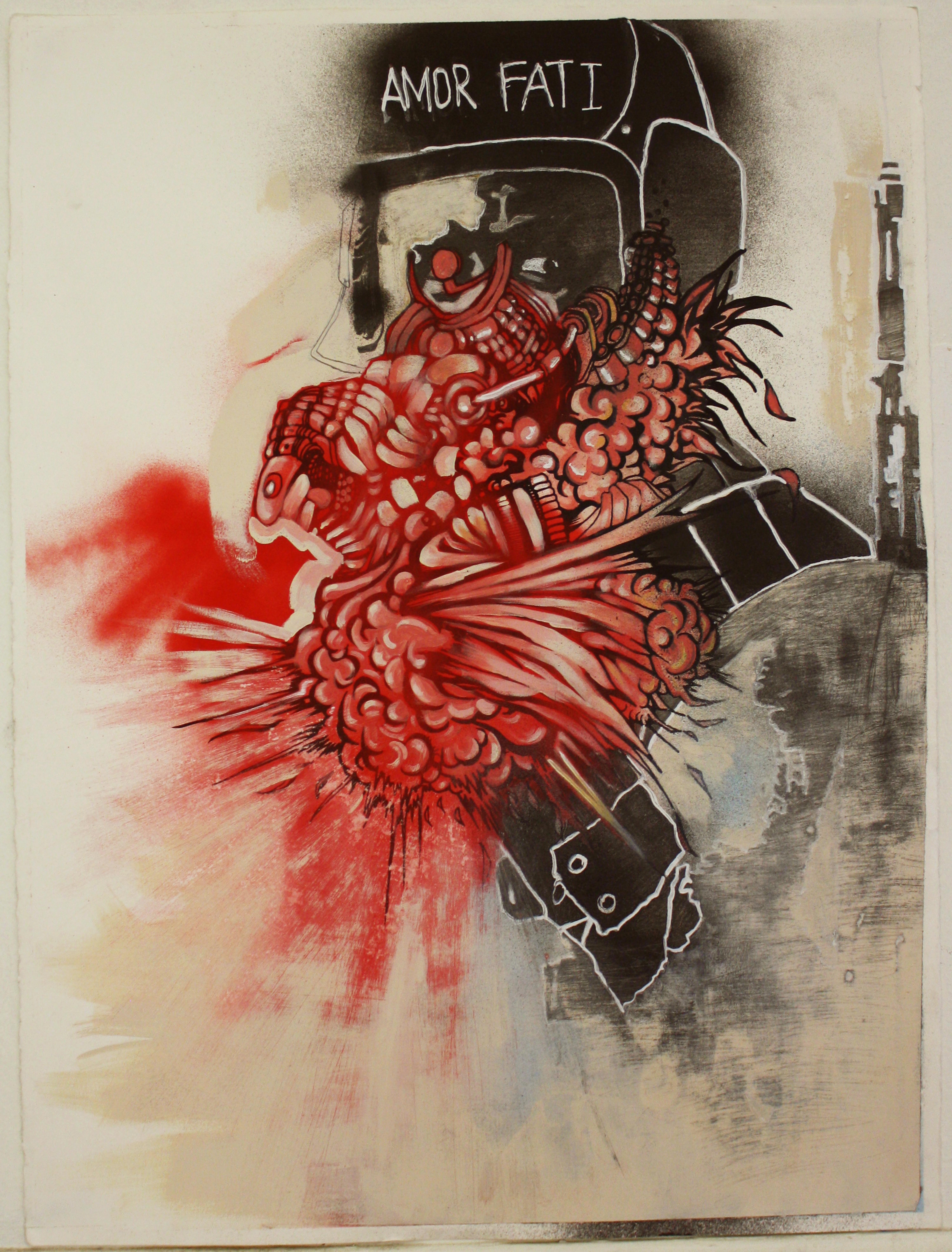 Working on these collaborations for Old Crow has been an awesome experience.
Amor Fati Mixed Media on Paper 22"x30"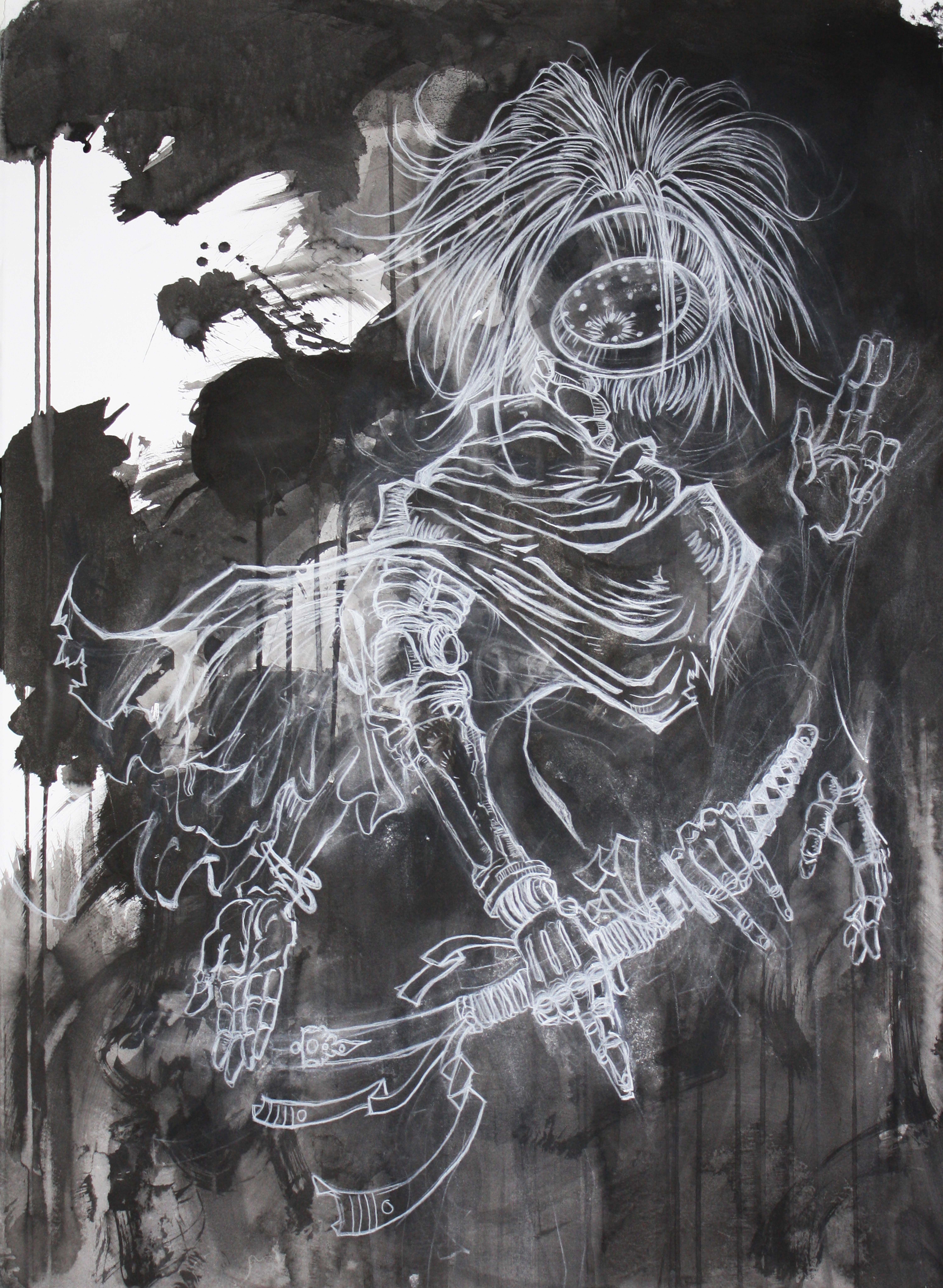 Begrudging Patience Sumi and White Pencil 22x30"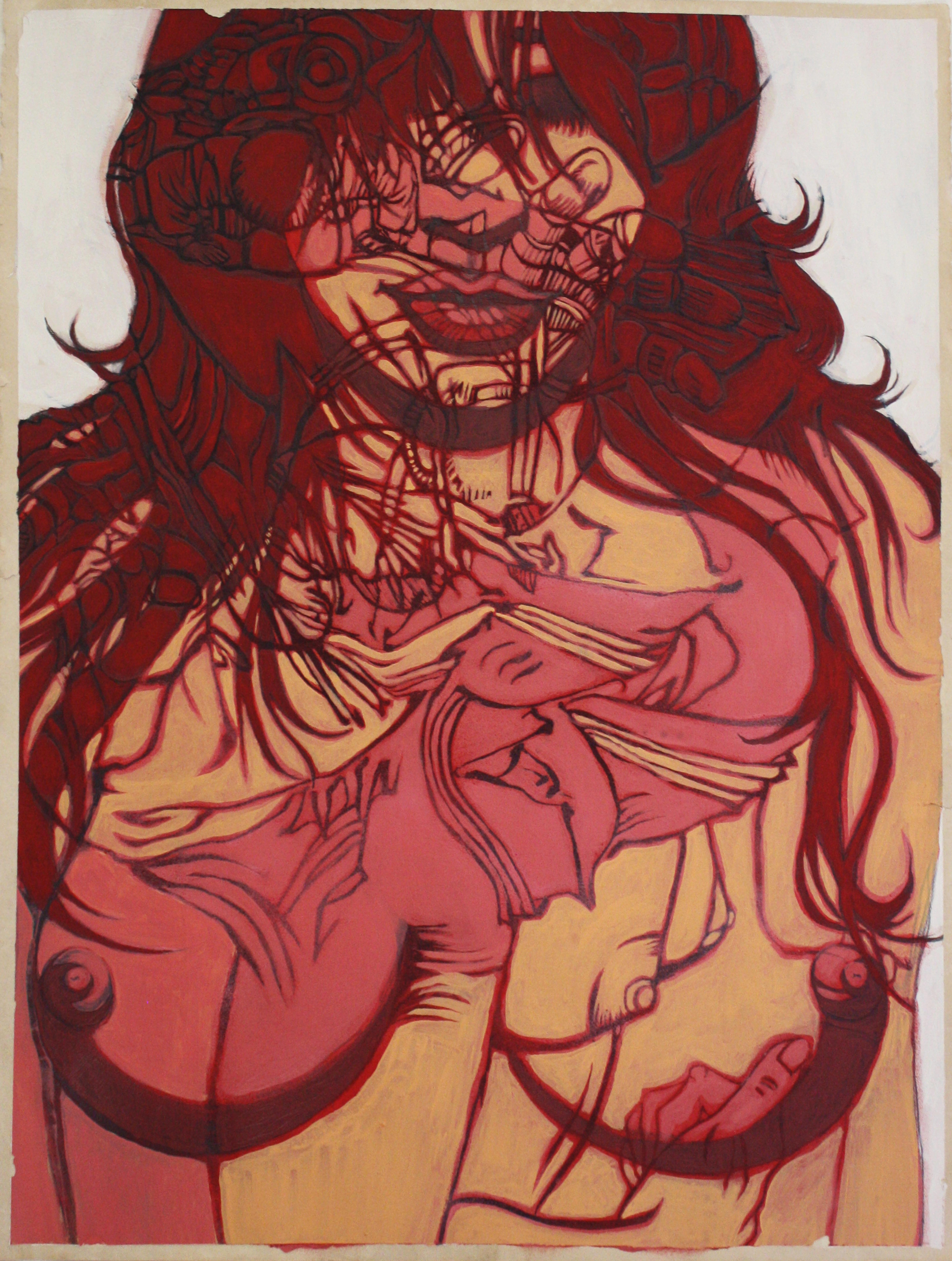 Memory Locker Sumi Ink and Latex Paint on Paper 22x30"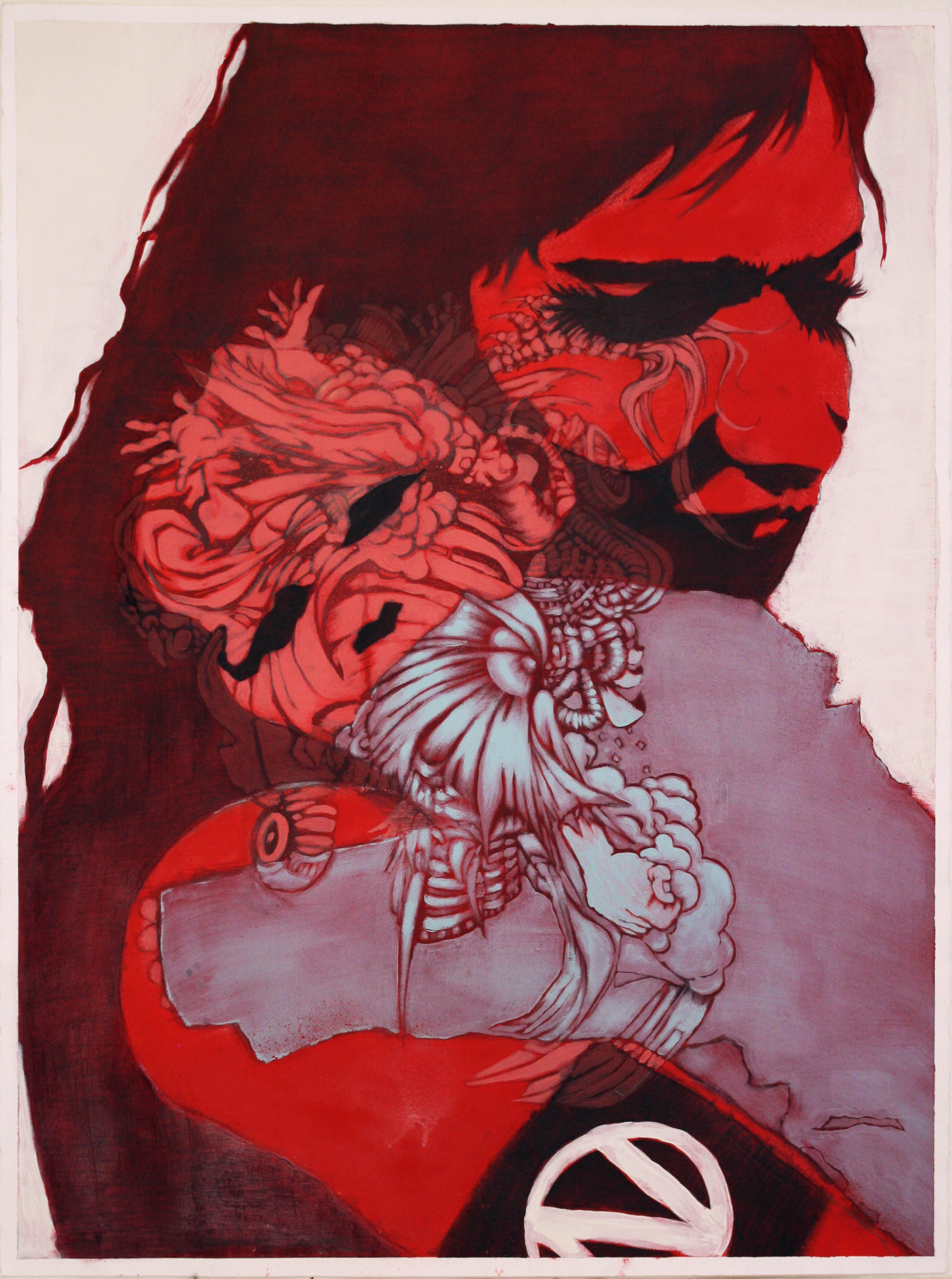 Through Generations Mixed Media on Paper 22x30"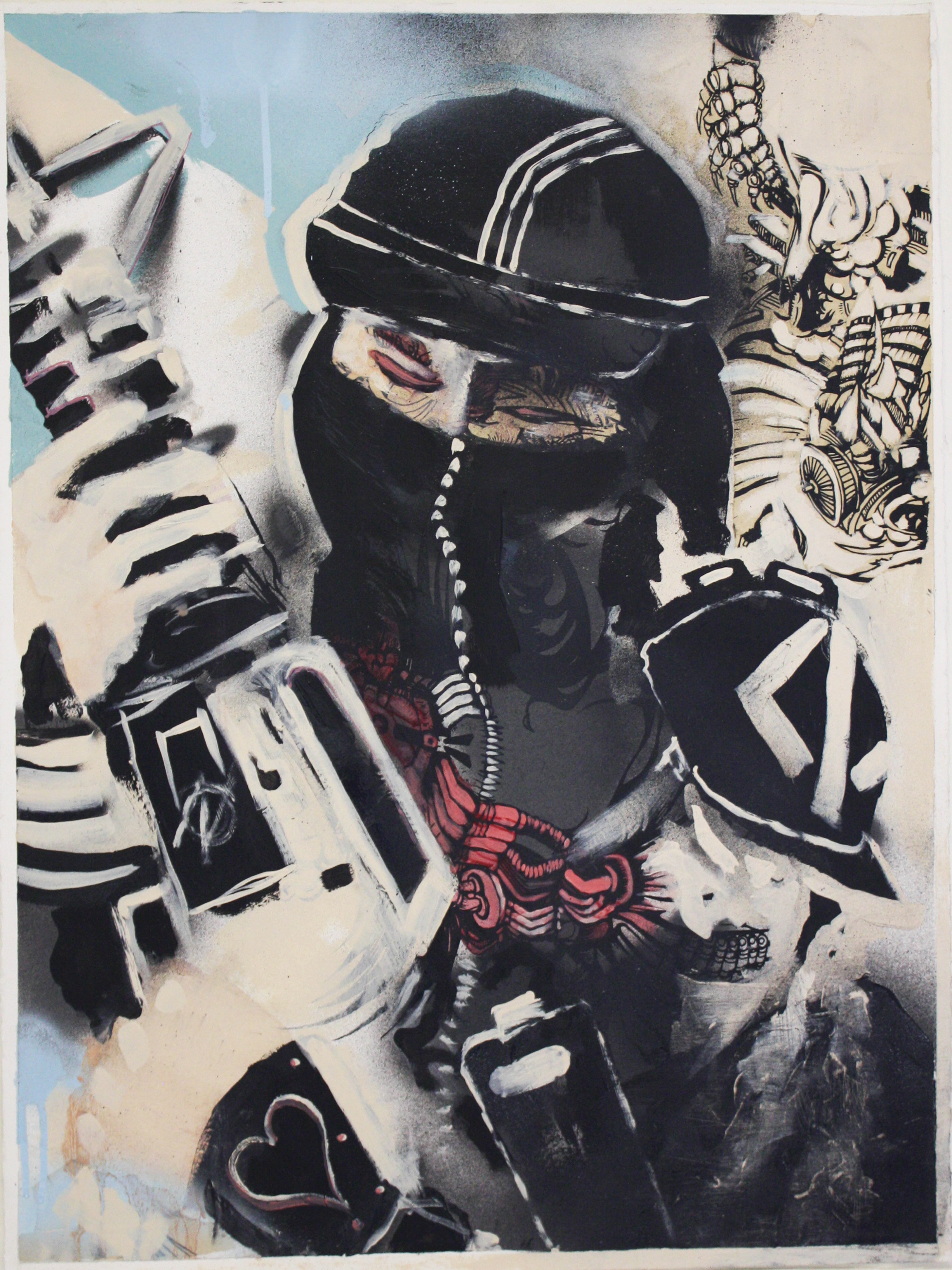 The Sentinel Mixed Media on Paper 22x30"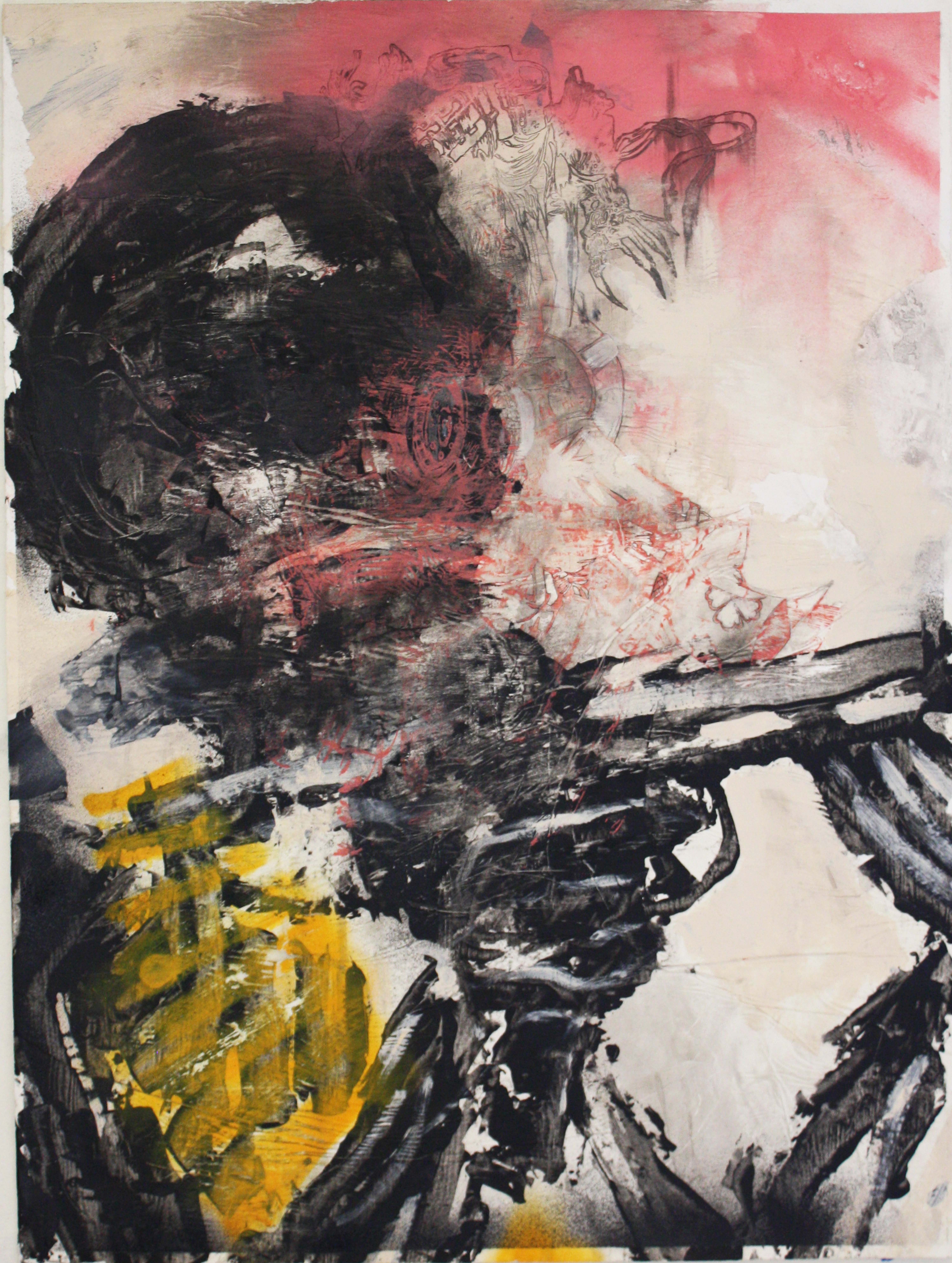 End of Innocence Mixed Media on Paper 22x30"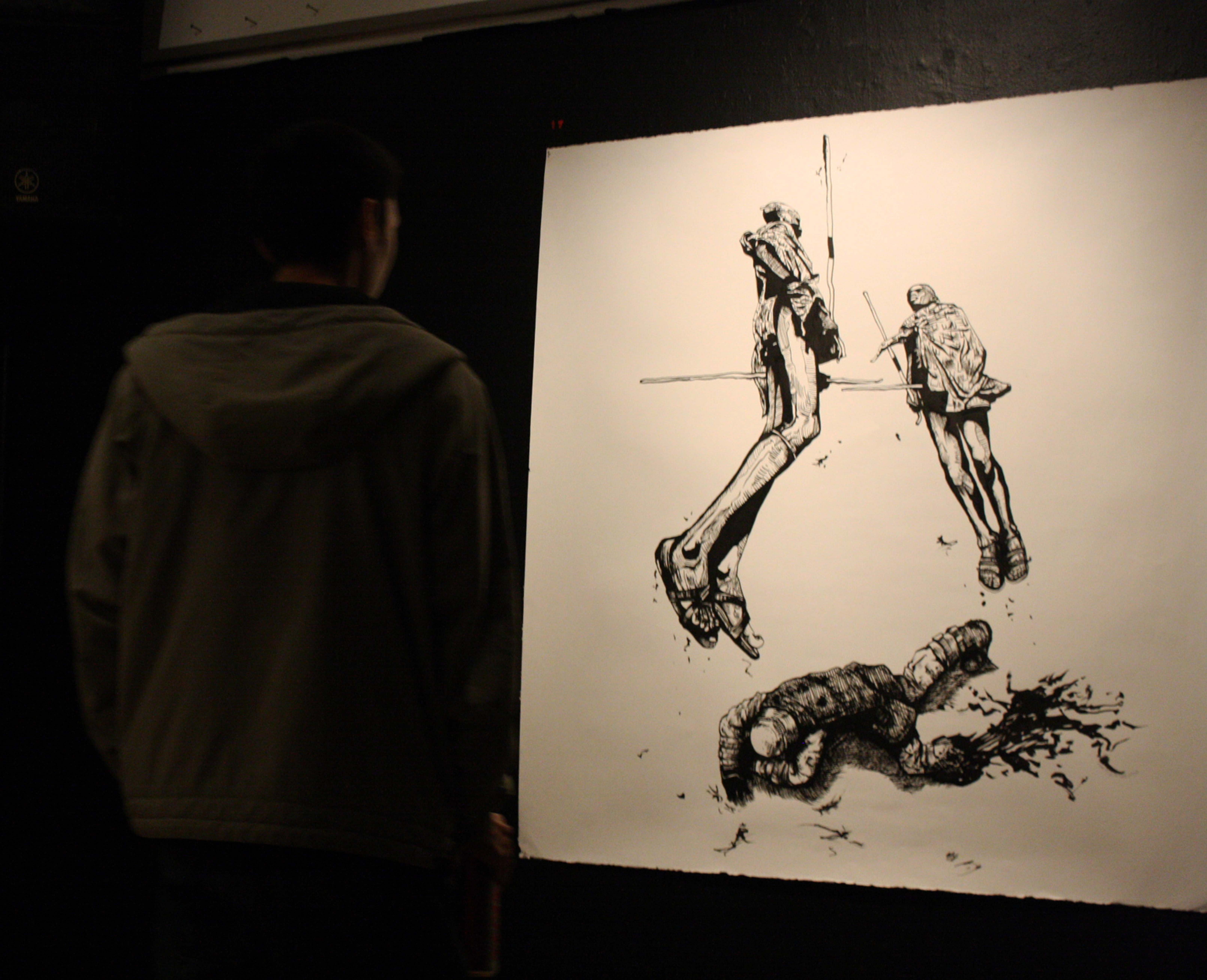 From the Truisms Show. Sumi on Paper 50"x50"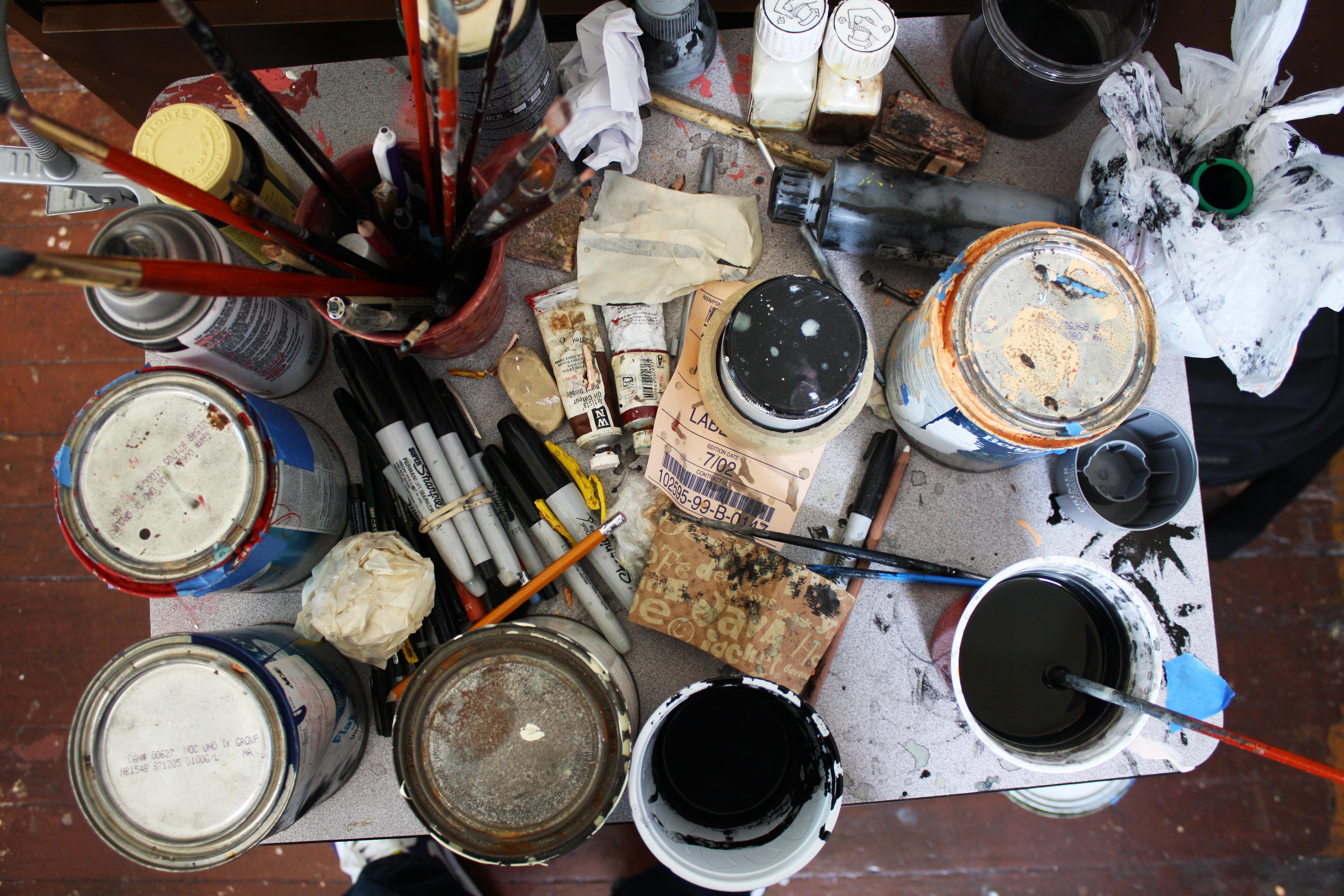 My Beautiful Mess.
Sketches, reference, work, work, work.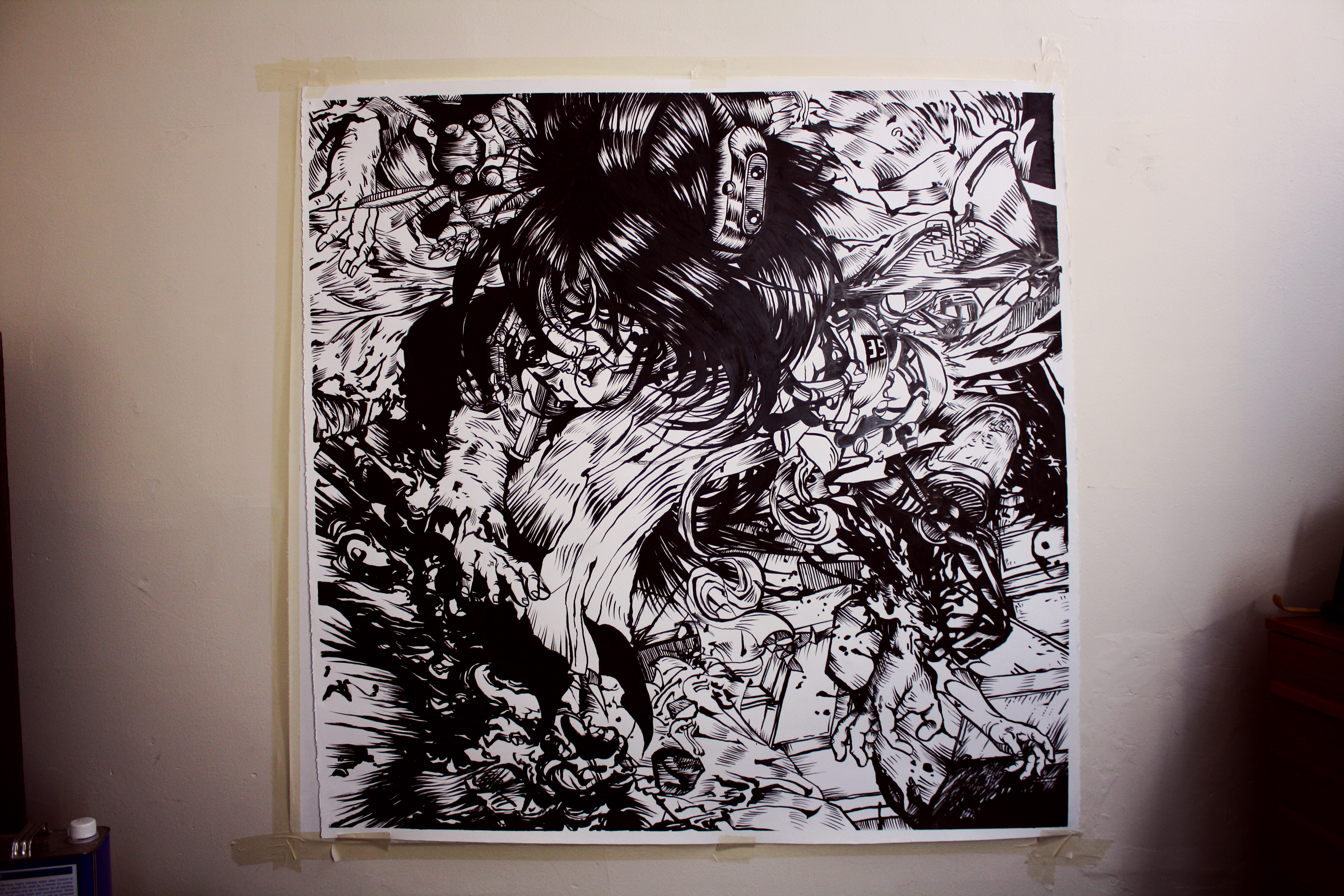 Getting Epic! Sumi Ink on paper 50"x50"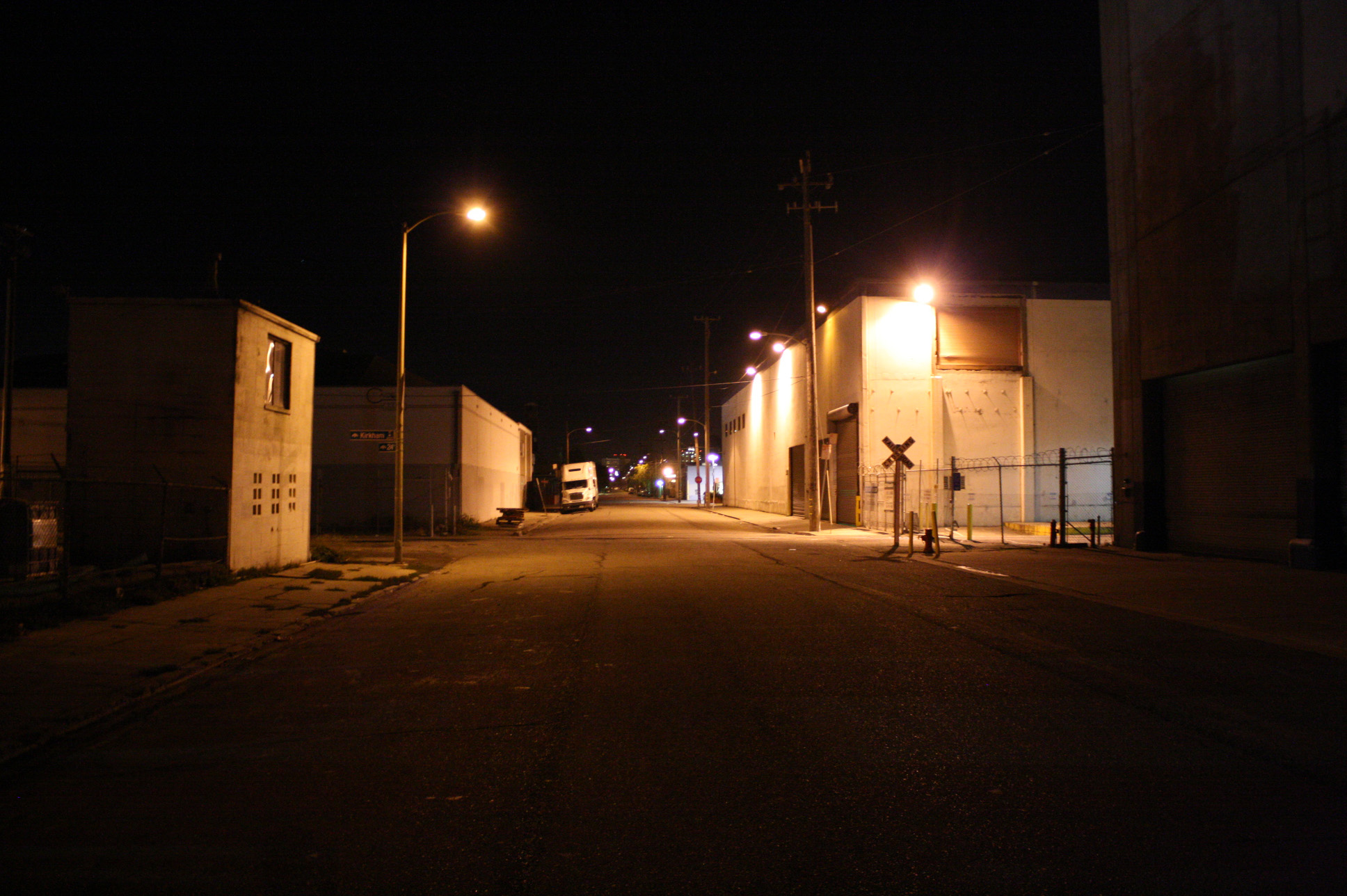 Late Night Debris Hunting for the installation going up at Old Crow.  Geah!!!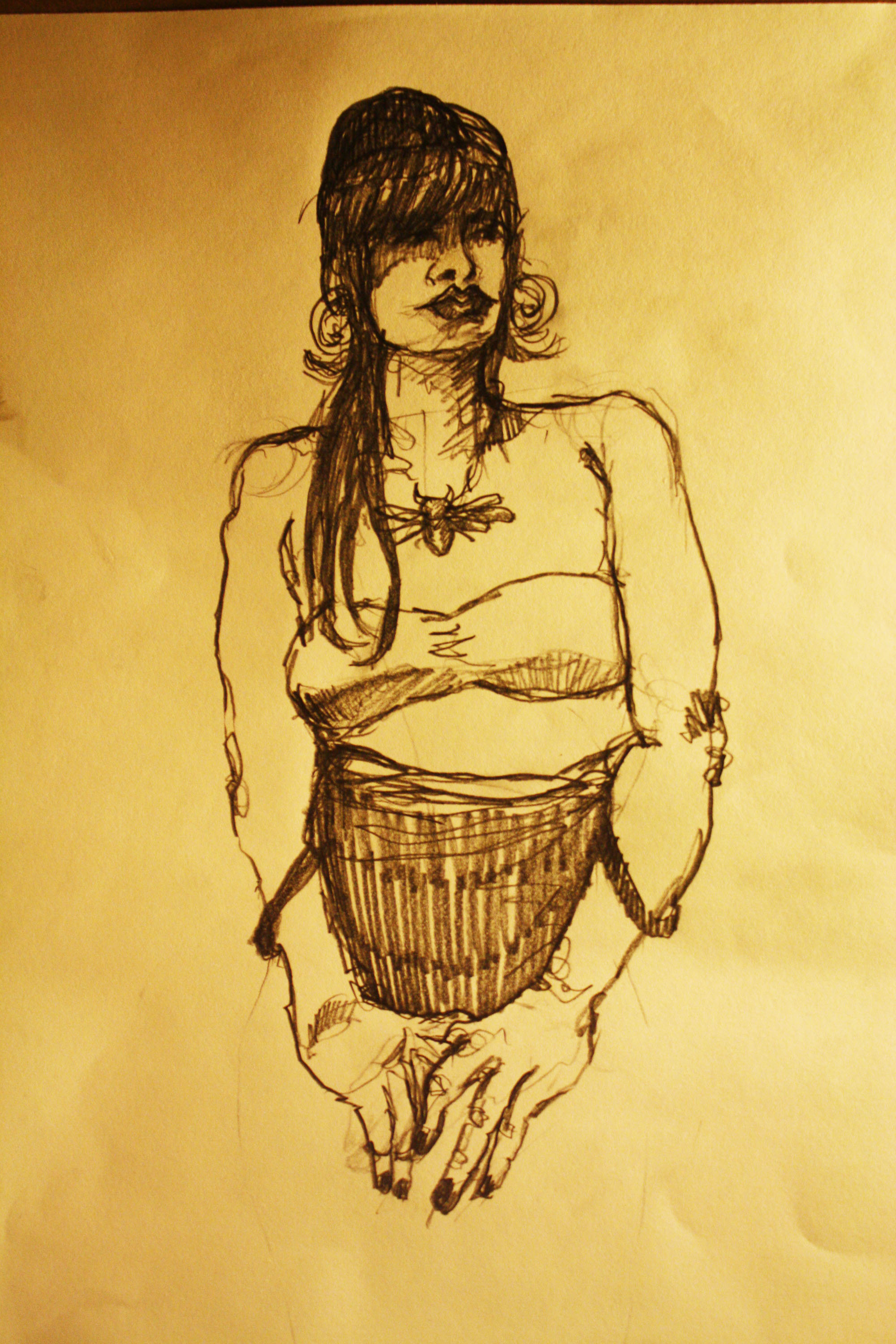 Figure Drawing 11x17"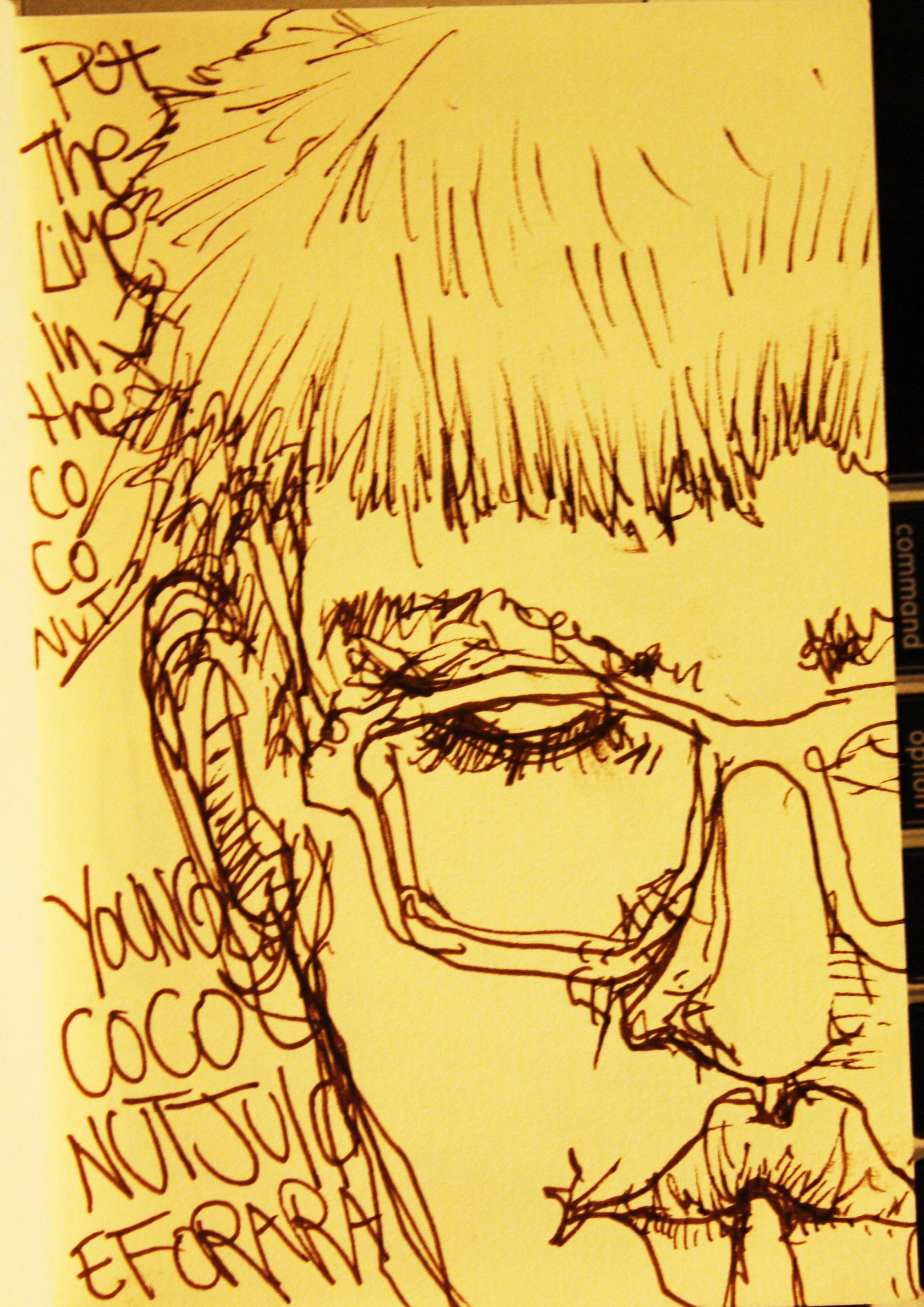 Young Coconut Juice lil sketchbook drawing.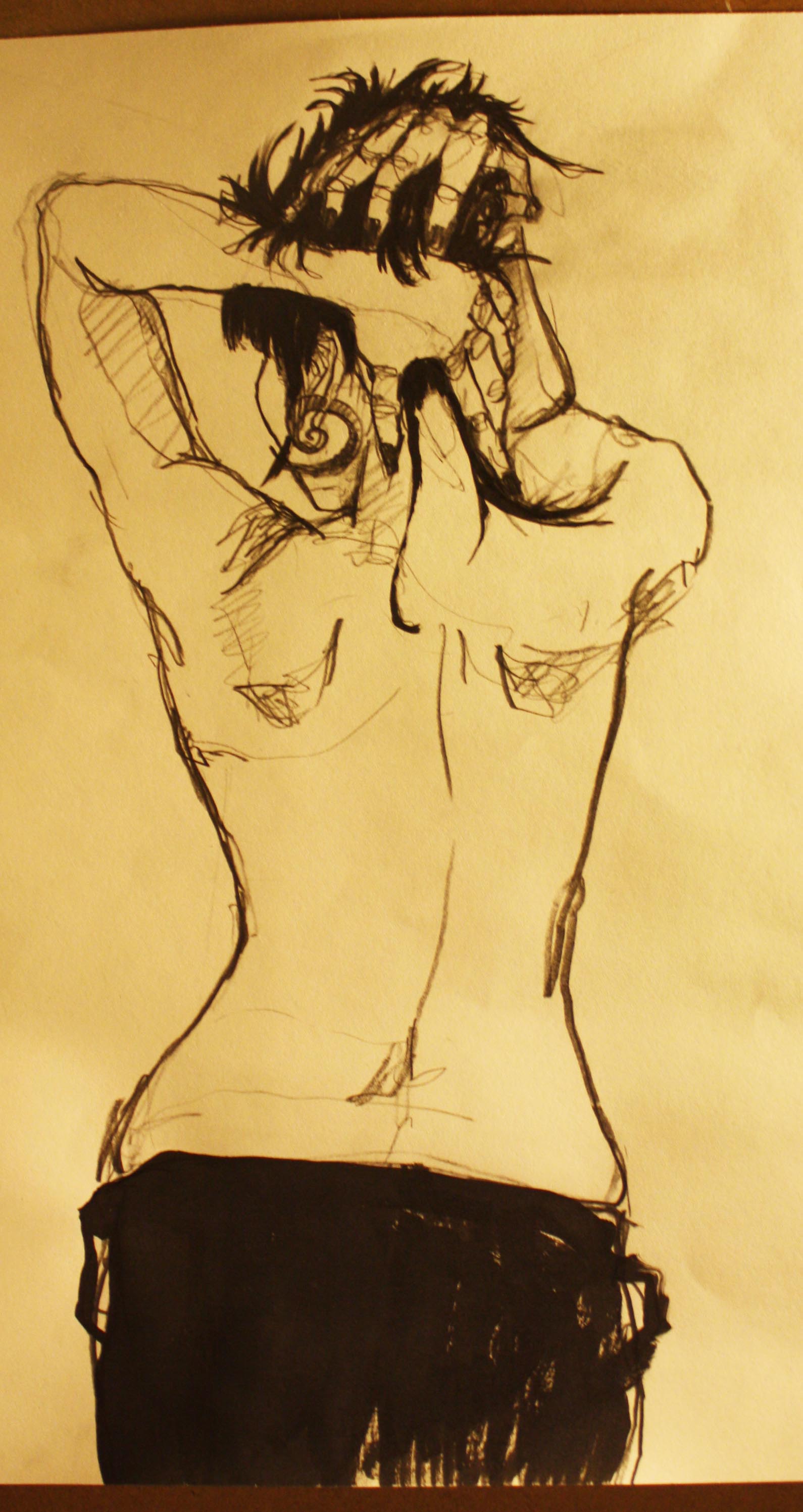 Back Piece Figure Drawing 11x17"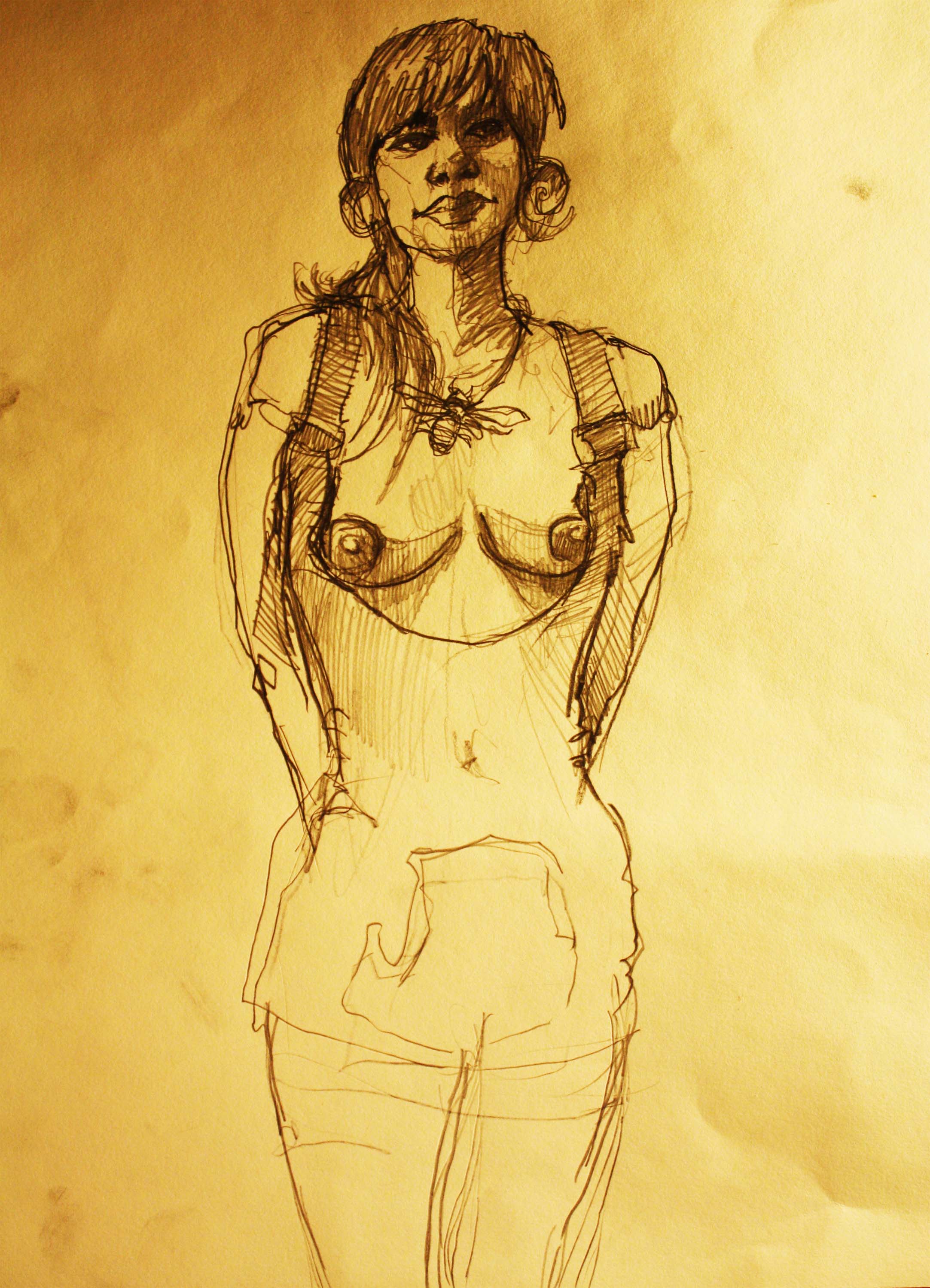 Figure Drawing 11x17"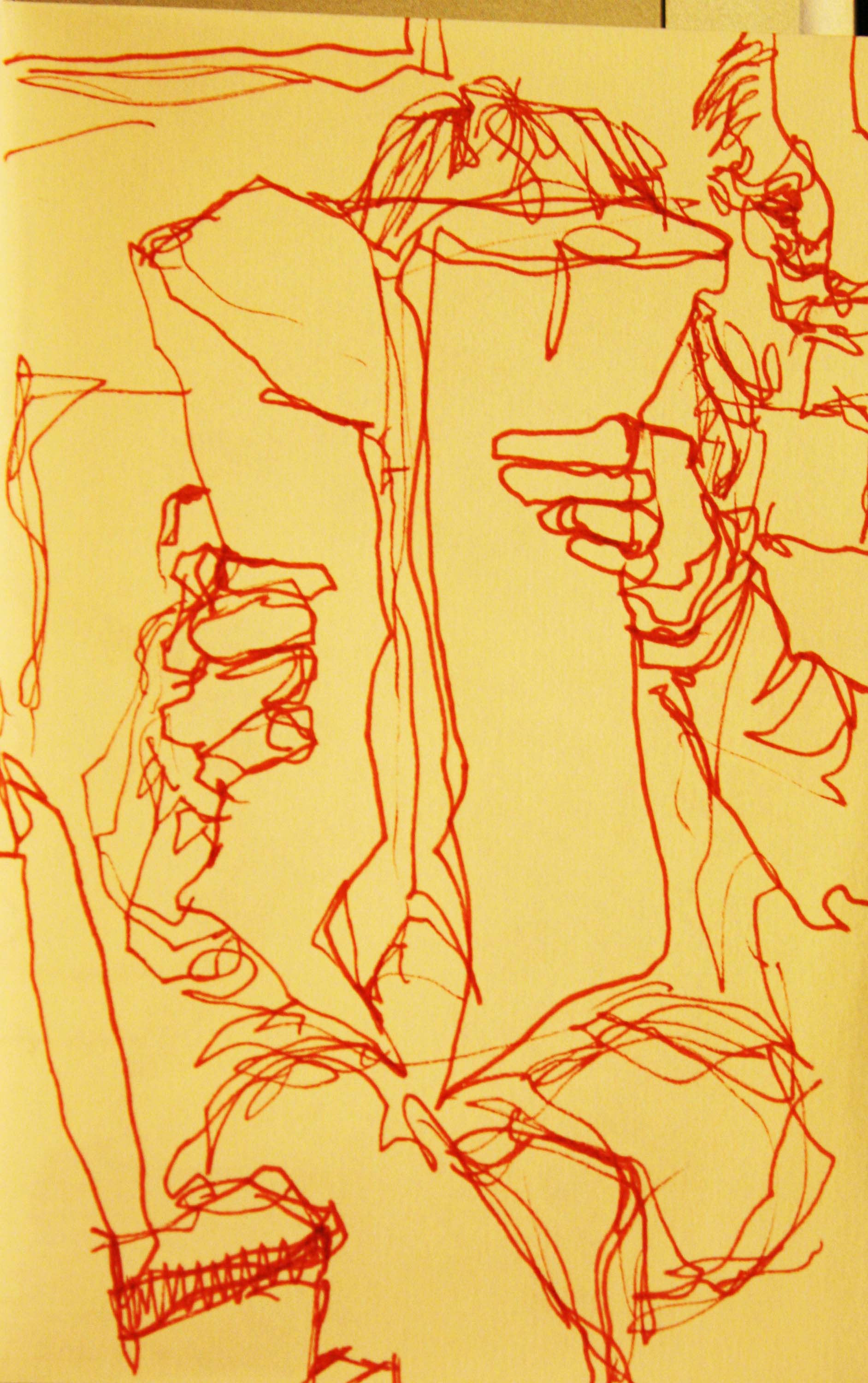 On the Bart lil Sketchbook Drawing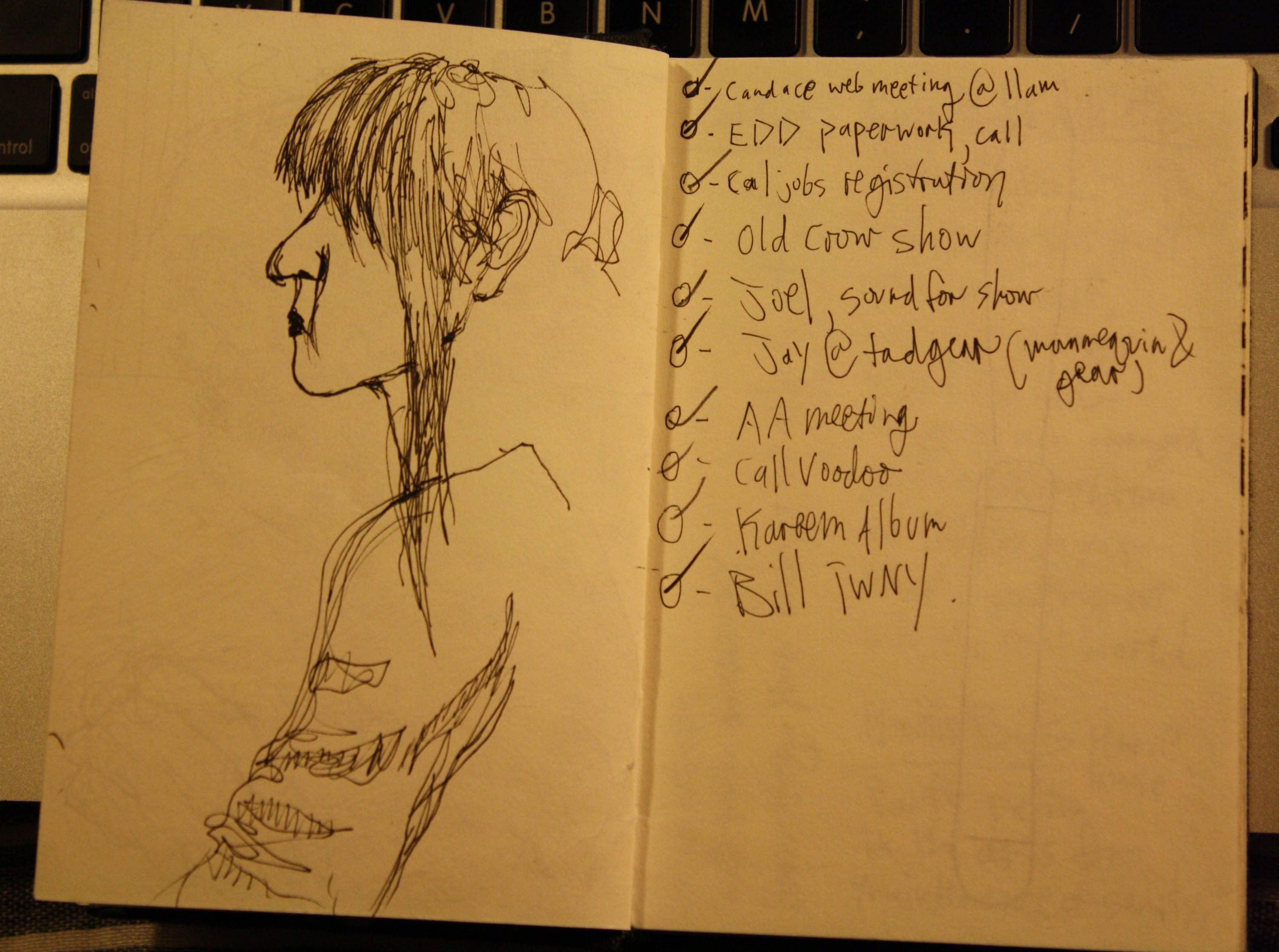 Sketchbook fun!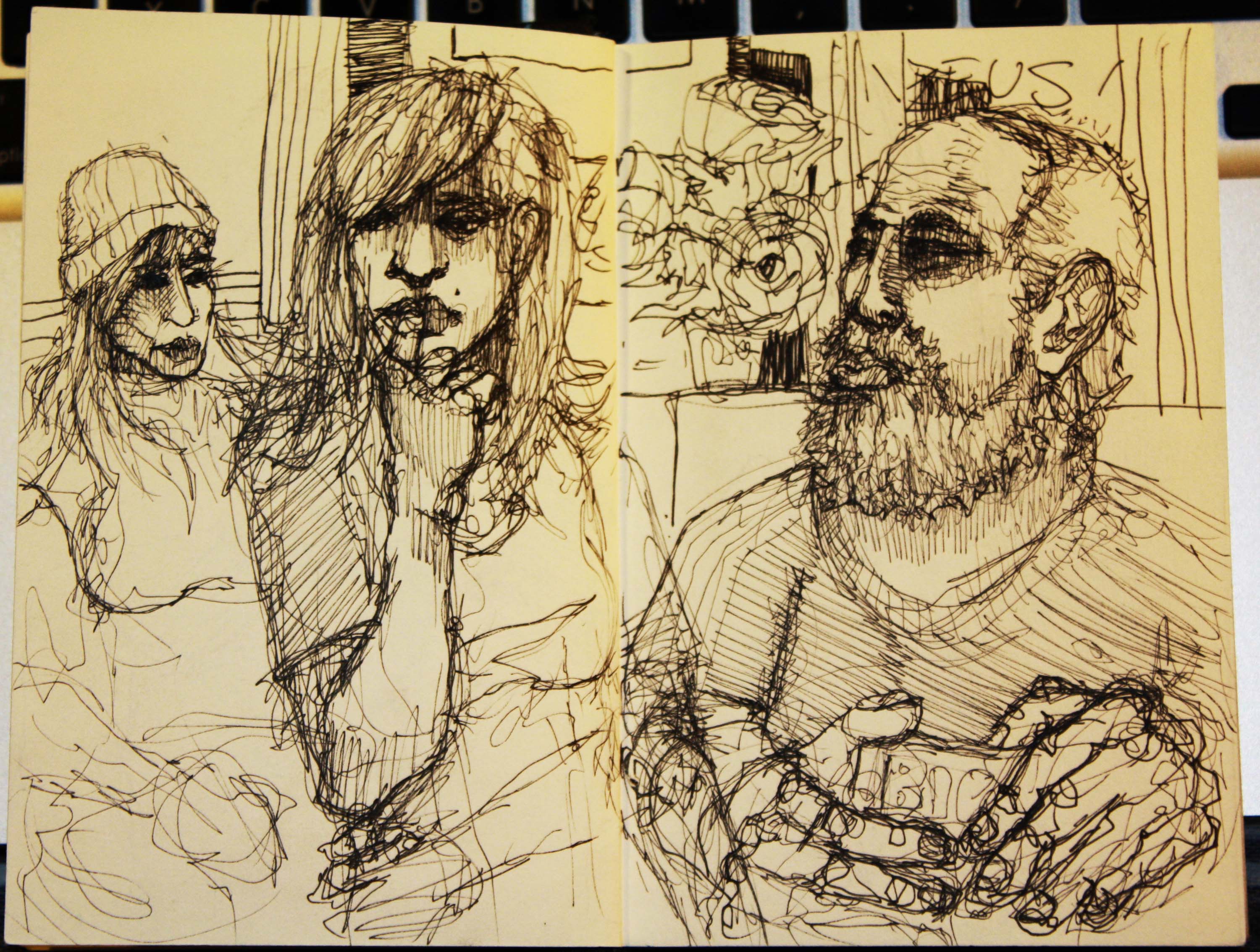 Bart Riders in lil sketchbook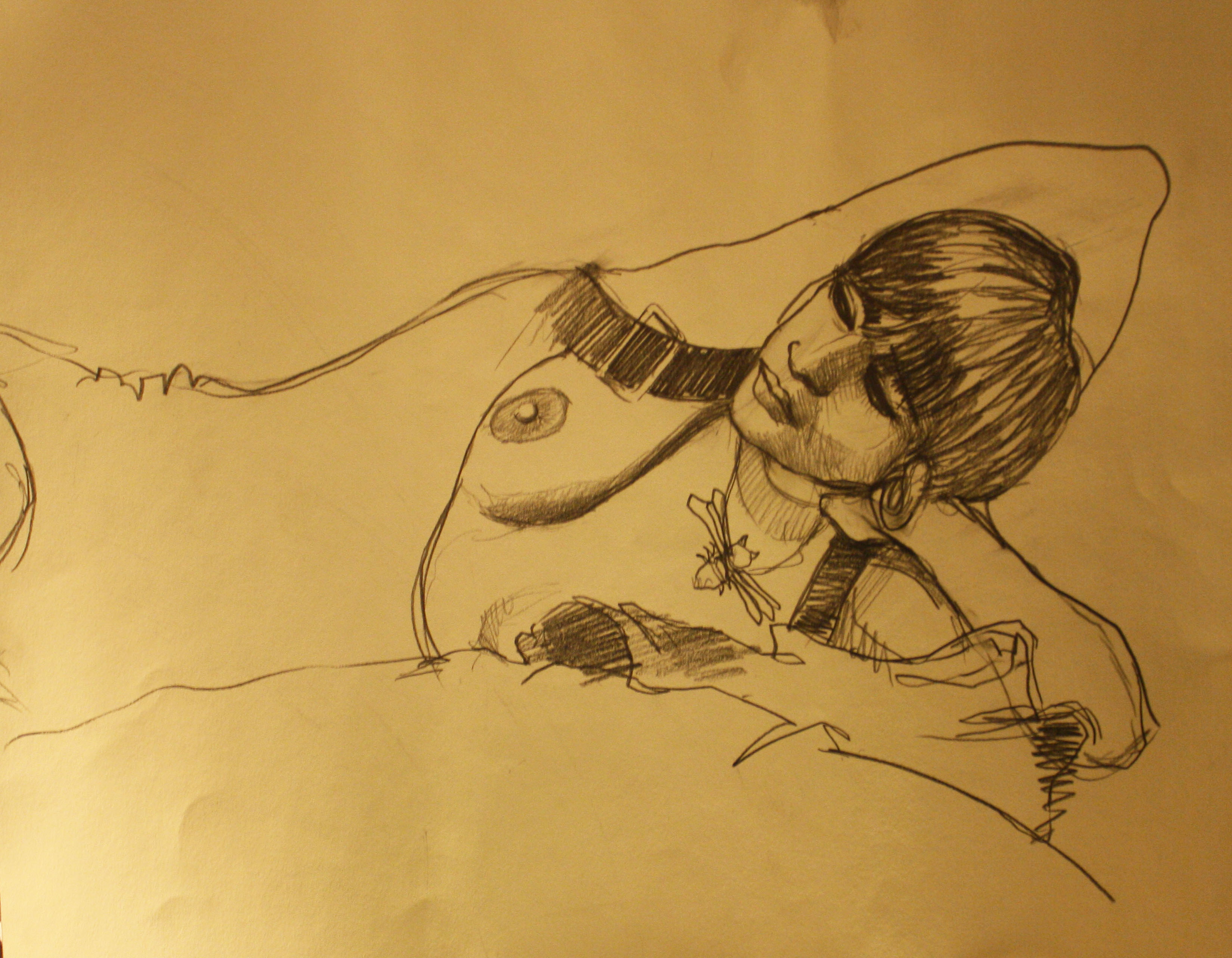 Awesome to have friends who are down to model for this Art disease. Figure Sketch on Paper 17"x11"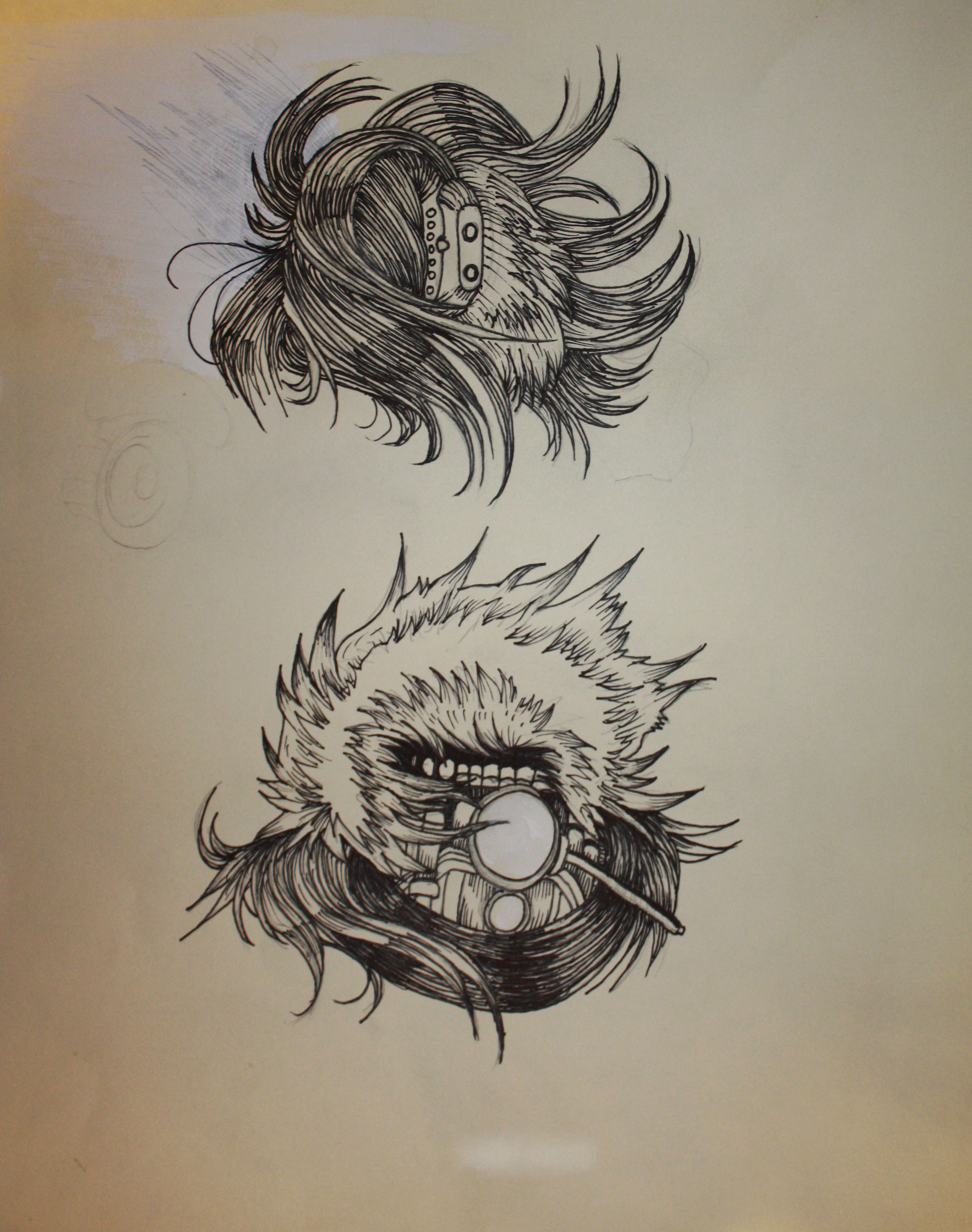 Astroknots Sketches! Headz! Pen and Gesso on paper 11"x17"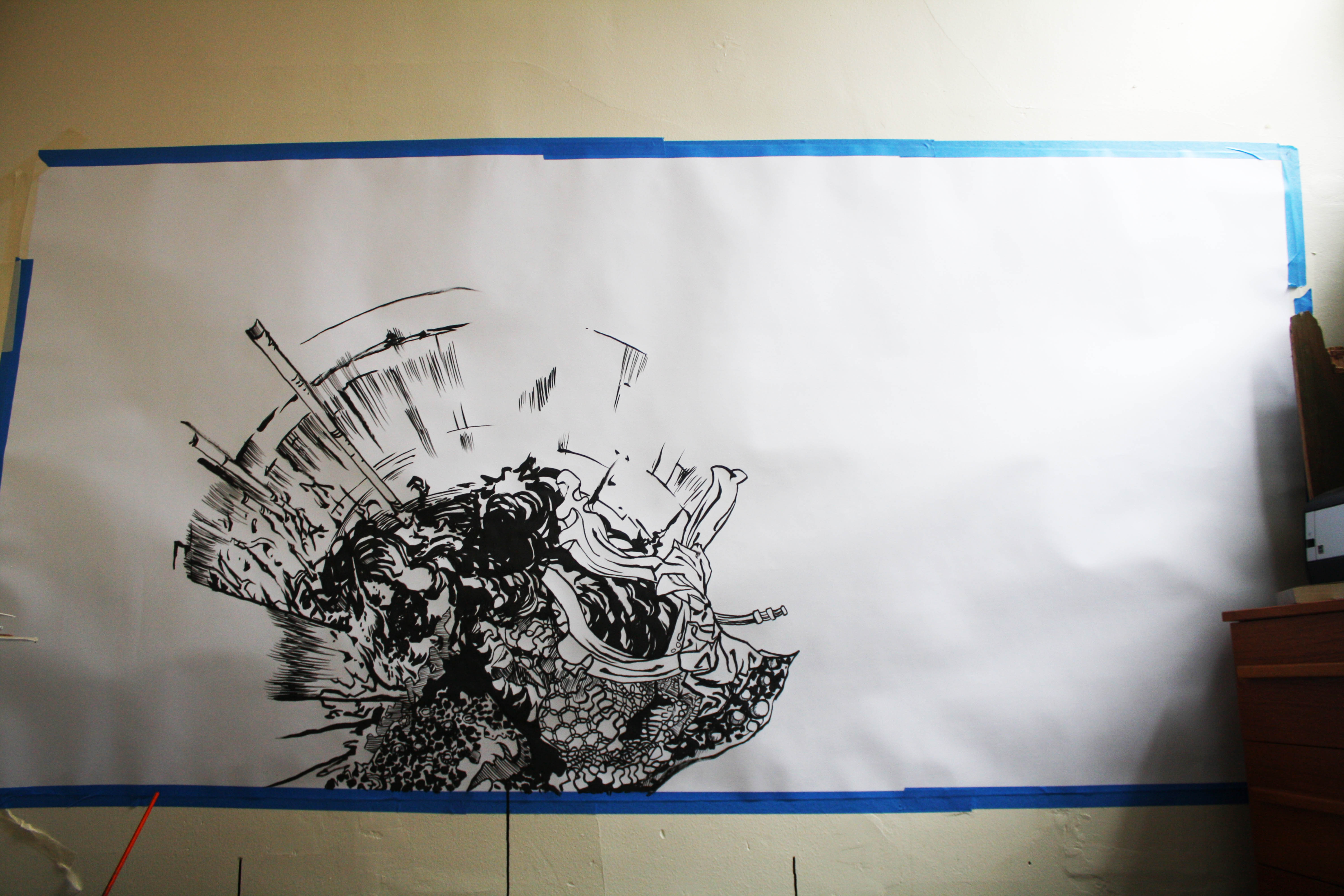 New 8ft. piece in progress.
New Piece in Progress with Live Model.
Surprises show up at the most amazing times.  My friend from out of town happens to be an incredible model, and we had just enough time to shoot some amazing photos of her with the piece I'm working on and for reference.  Perfect timing to finish my final big piece for "Unstoppable Tomorrow Vol.1".  The world works in mysterious ways, and I am very thankful.
Till next time...