The work has really begun for Pilgrimage, a new green and orange color fusion that feels really amazing and new for me.  Out of the darkness we see the light. Speaking of light, I recently got some shine of the Juxtapoz website for the Triangle Magic show at Littlefield (which is actually part of the Gowanus Open Studios art walk this weekend).  It is a couple weeks belated to be posting on my blog but better late than never.  Also soon I will be updating a press section to my website, and finally getting my online store together so there will be all sorts of goodies and things to be had from the world of Unstoppable Tomorrow.  Here is a link from the Juxtapoz piece, just click on the image...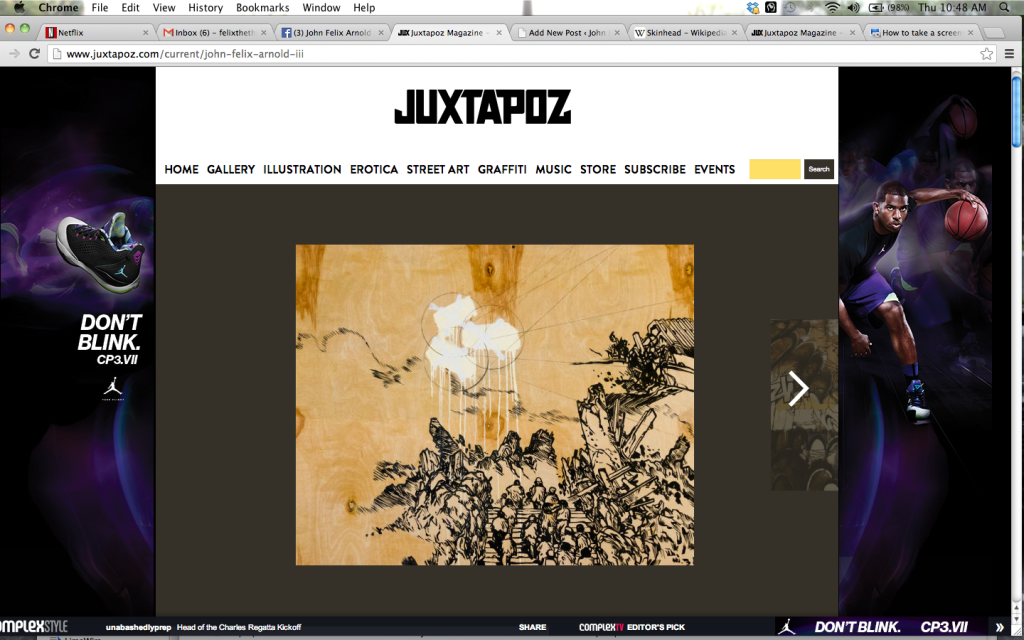 And while we are on the press hunt...here is a link to a Fecal Face post from this summer about the final chapter of the "Bright on Time" Japan adventure...
And for now Angie and I bid you farewell...