So tonight I am in a group show at an AMAZZZZIINNGGGG art institution called BRIC Arts Media House on Fulton Street in Brooklyn's Fort Greene (my favorite place in the world) neighborhood.  I am so honored and feel so blessed to be a part of this show and to be given the opportunity to come back to NYC to give back to the city that raised me after a long journey of transformation and change.  The piece I created is in fact called "Gratitude and Transformation(s)", fittingly enough as I have been hoping and praying for an opportunity to give back to this place, especially this area of Brooklyn where I spent so many important years, for a long time.  Many thanks to Elizabeth Ferrer and Jenny Gerow at BRIC, and huge thanks to Eric Araujo, whom I have known through this art life struggle since 2006, for getting the ball rolling and getting me into this historic event at BRIC.  I am one lucky cat and I went Hard.  As they say in the Bay Area, I WENT HELLA HARD! Hahahahha. The piece took about a week to create.  It is made with mostly reclaimed and repurposed materials from Brooklyn and Queens and truly is a living act of gratitude to this place.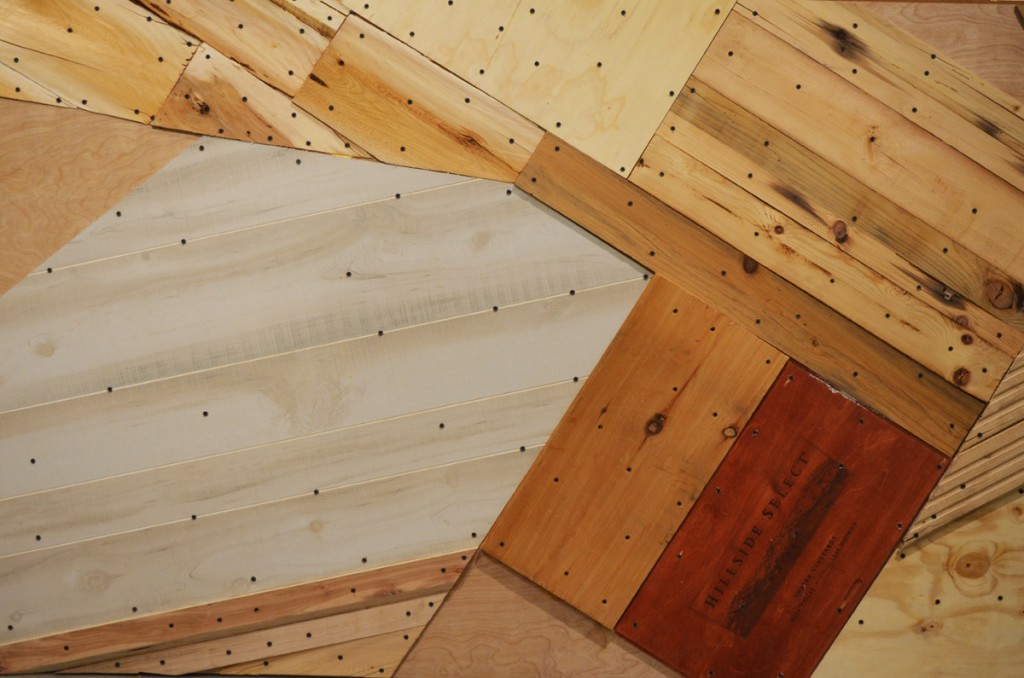 Also a special performance by my friends Space Meow will occur on the stage built into the installation.  I have been looking forward to working with Space Meow for some time now and it is going to be EPIC!   They go on at 9pm.   At the end of the show my good friend Kareem Bunton's awesome blues rock band The Juggs will also perform and they always throw down!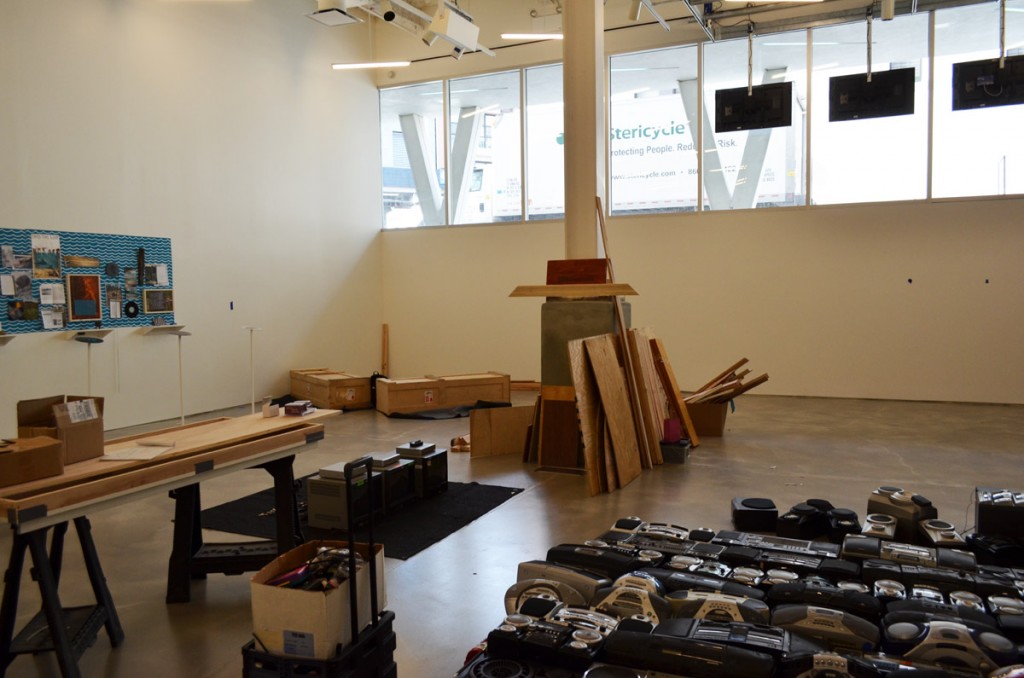 The Opening is tonight, Wednesday Feb. 19th, from 7-9:30 pm.  BRIC is at 647 Fulton Street and will be awesome.  We will be heading to Frank's Lounge afterward for an intimate after party with the artists and friends and such!  Gonna be awesome so swing by.  The show will run through April 27th so make sure to check it out if you are in the area.   Here are some photos of the production of my site specific installation, I can't wait to drop the images with the Space Meow set up on the stage...also the press release is attached at the end of this blog post.
Also I got the chance to hang out with Ken South Rock's Ken Minami and Adam Amram last week as well as Matt Reilly from Japanther.  Here are some photos of their forest cave in Bushwick with treehouses, mini ramp, silk screen set up, and all...It's been an amazing trip.  I'll be back in a few days with a NYC wrap up!
BRIC ART INTO MUSIC PR 021414_FINAL
Thanks for tuning in!- JFAIII