I am happily getting ready for three major happenings in my life right now.  All are art exhibitions.  First I will be a part of the BRIC Arts "Art Into Music" Exhibition in Brooklyn, NY opening February 19th.  I will scavenging and materials and building a site specific installation in the exhibition space at the new museum complex that will incorporate a stage for performances and listening stations to listen to each of the contributing artists play lists that inspire them.  Mega Cool!
Then its back to Oakland for three weeks as I prepare for my cross country trip to NYC and my solo exhibition Excorrigia / The Scourge at Superchief Gallery opening on April 3rd.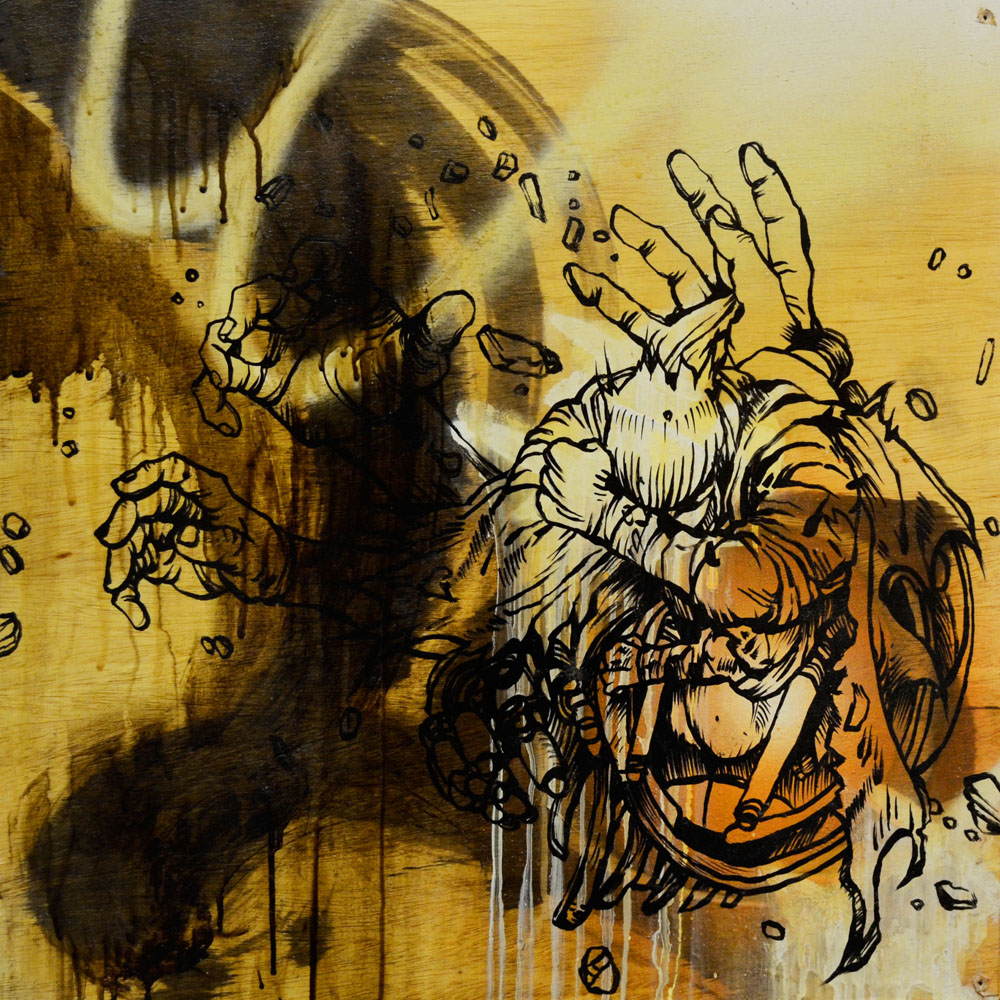 Fuujin : Mixed Media on Wood Panel : 18"x24"
And then finally it is back to the Bay once again to finish up the Shooting Gallery solo Pilgrimage which I am happy to now announce will also mark the beginning of a new partnership with the amazing Paxton Gate.  A number of pieces will feature bones and items sourced from Paxton Gate to help to realize the vision of Pilgrimage and continue to a partnership will into the future!!! This is going to be an amazing year!

See Through the Sun : Mixed Media on Found Object : 2014