So the show in NYC was rad, Ken did an AMAZZZZIIINNGGG job with it!  Big ups to Spoke Art!  Was a Blast from the Past.  Saw a lot of homies, especially friends I haven't seen in a long time that I didn't get to kick it with last time I was in the NY.  Had some good meetings at some galleries and art spaces, lined up some really cool future installation joints.  All I can say is that the trip back was hellish!  Canceled flight, stand by, layovers, unnngghhhh.  I got back to SF a day late, and with a very sore throat and horrible cough.  It's great to be back at work, and back on the painting grind straight up.  I get to meet a cat in my neighborhood tomorrow wants some mural work done, and I get to really get crackin on the painting for Qwiki.  Also Dark Matter is coming up August 20th so i will posting images that leed up to that. I don't have a ton of flics from my NYC festivus, but I will soon be posting the ones that I did get.  Here are some randoms I found a while ago in my computer banks for the time being...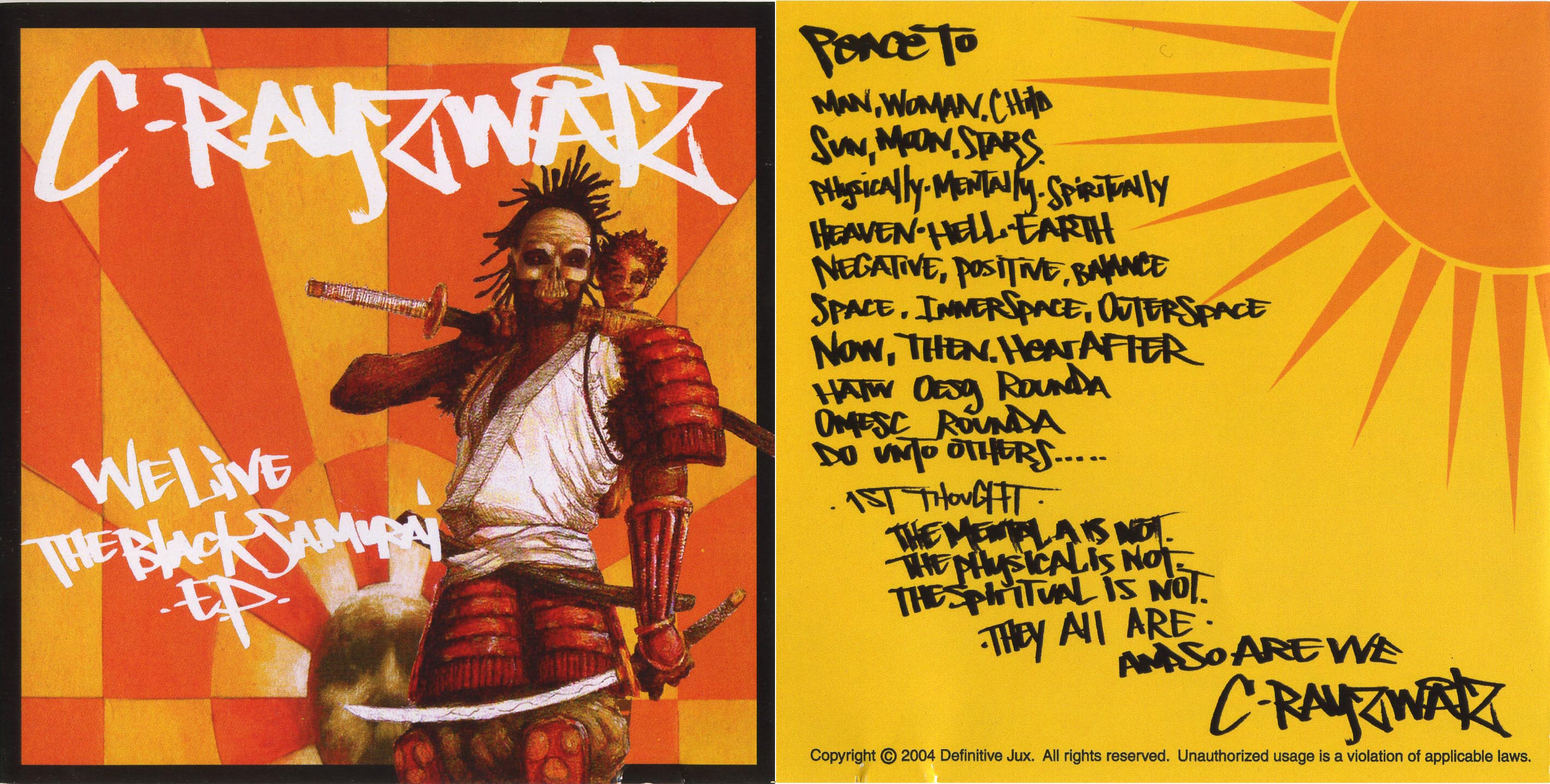 First album cover I ever made, for Def Jux records circa 2004.
I ran into El-P at the airport too, was rad to conversate with El in this day and age.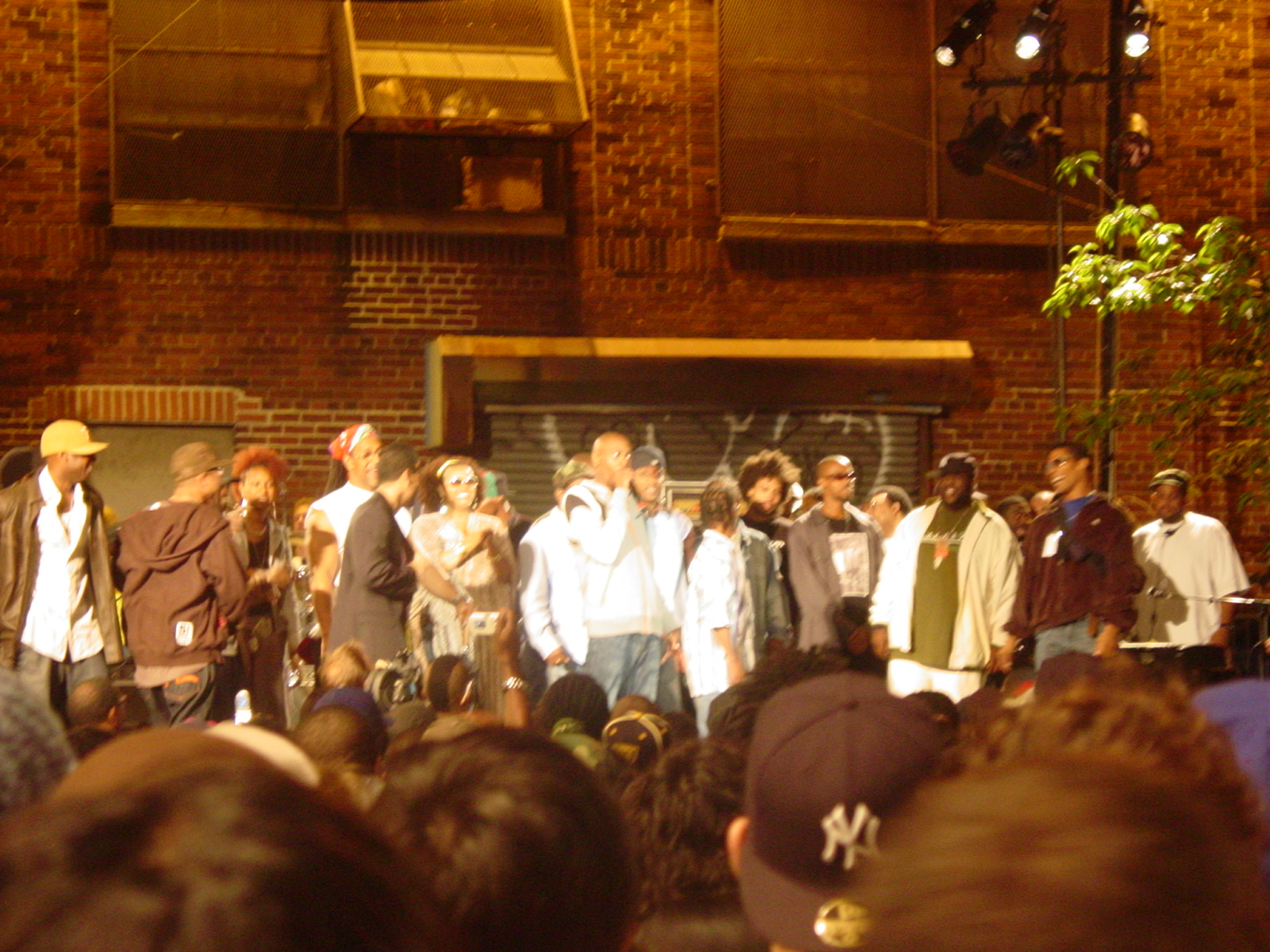 Chapelle Block Party, right down the street from my old house in the Stuy.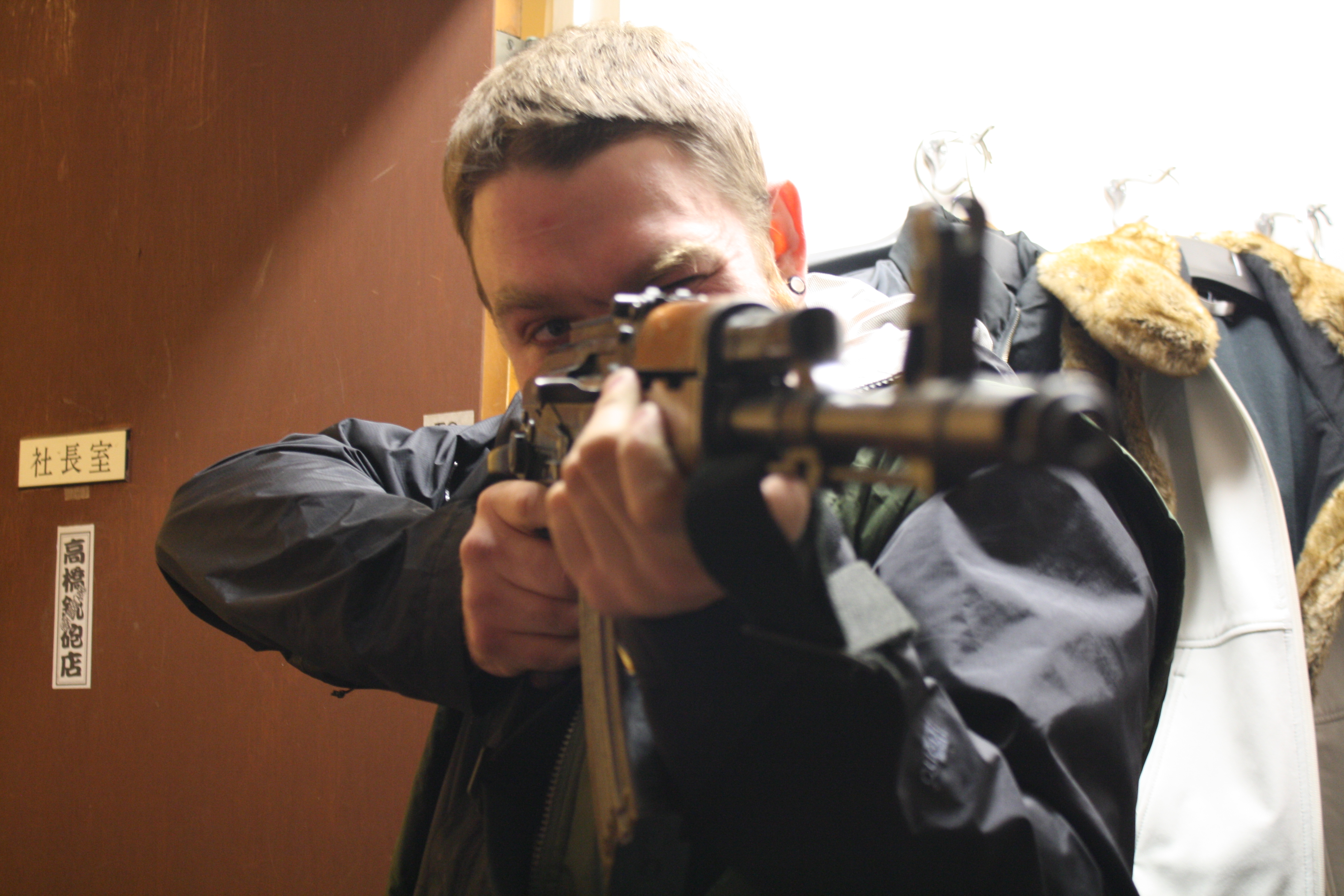 AK-47 Time.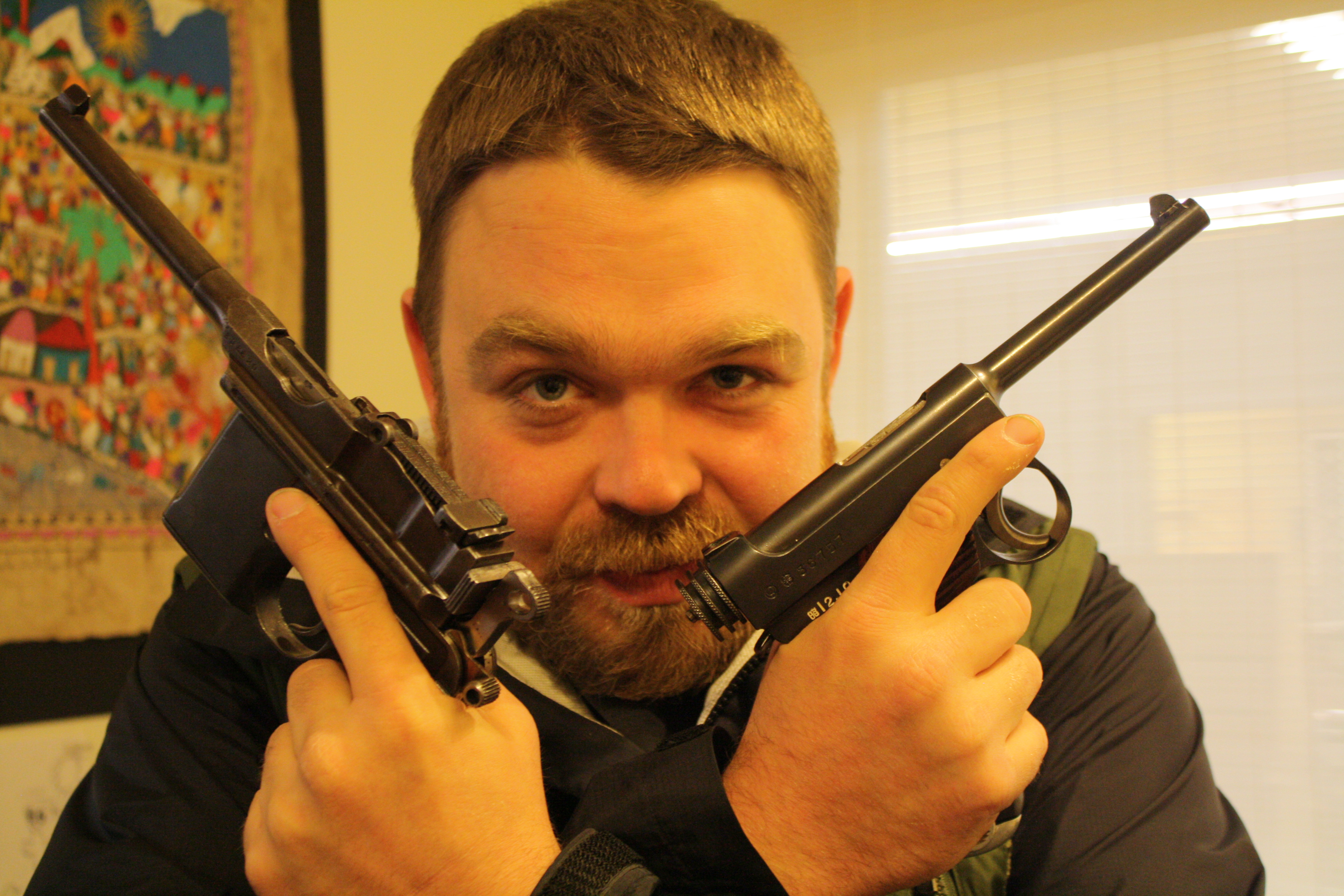 WW II era pistols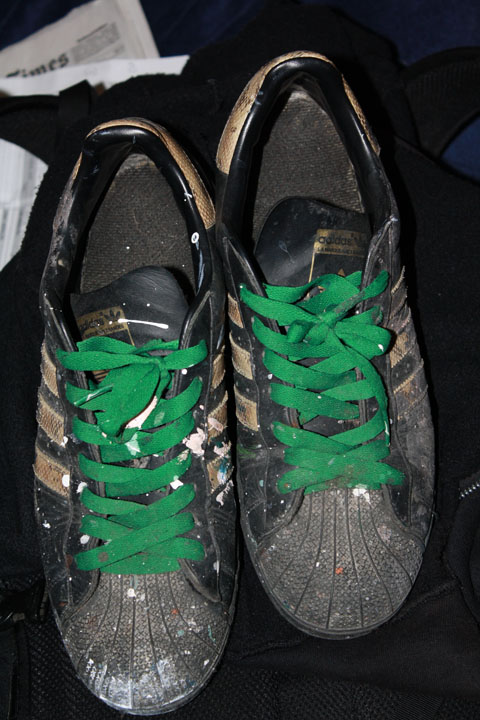 My Old Painting Shoes.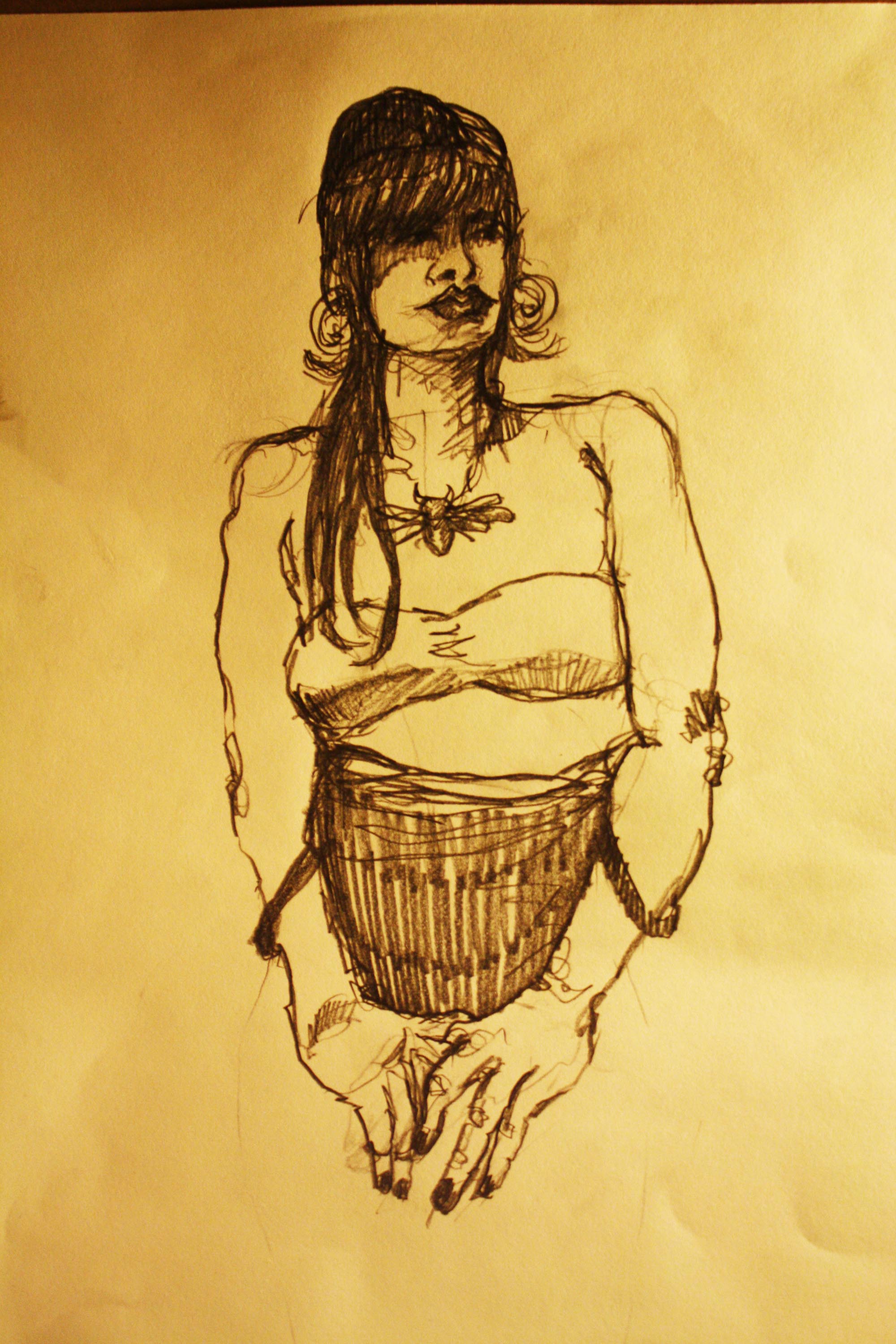 One of my favorite drawings of one of my favorite peoplesss.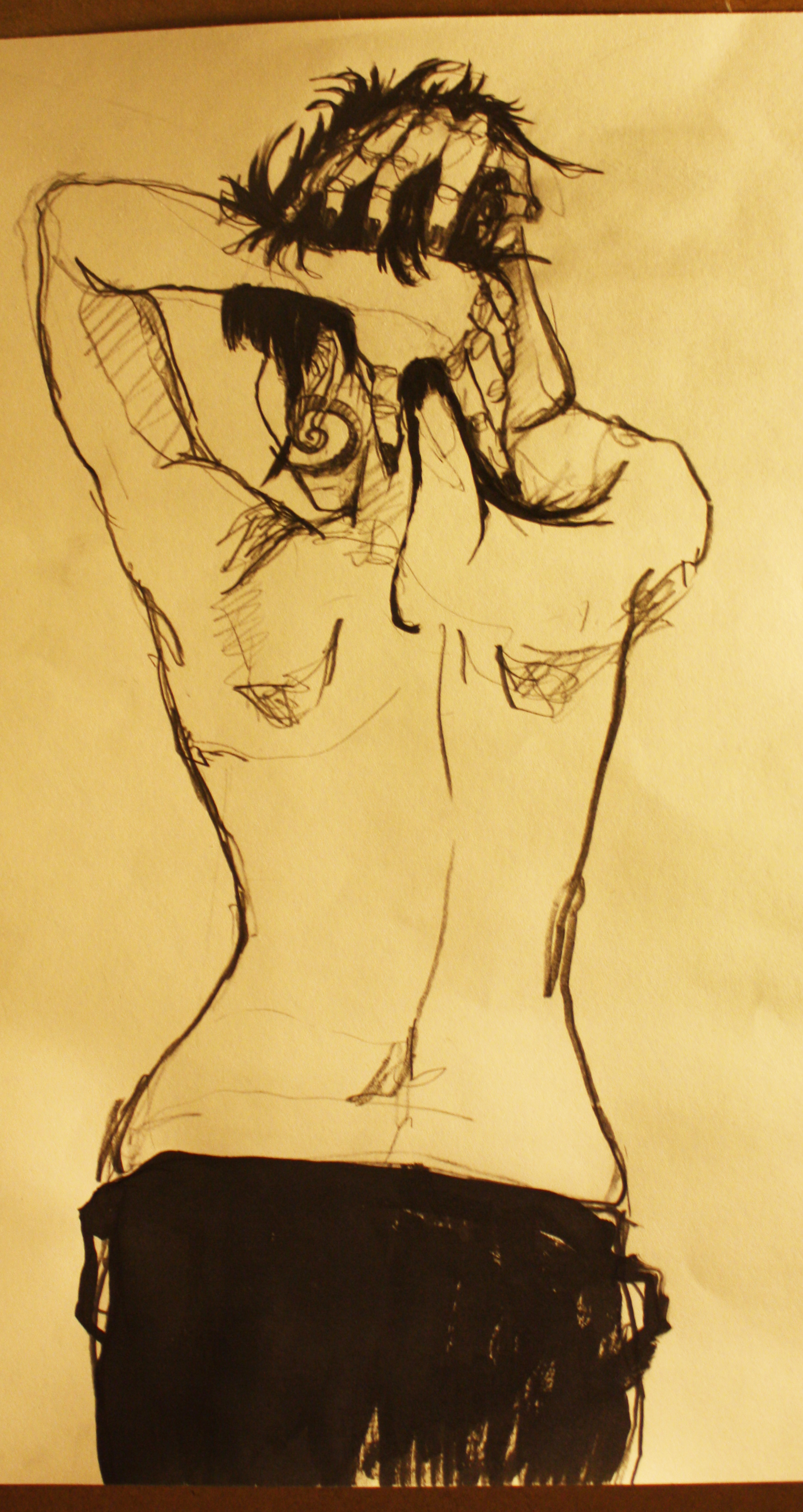 Super Sexy, and on that note, next time I'll post some NY photos, till then...