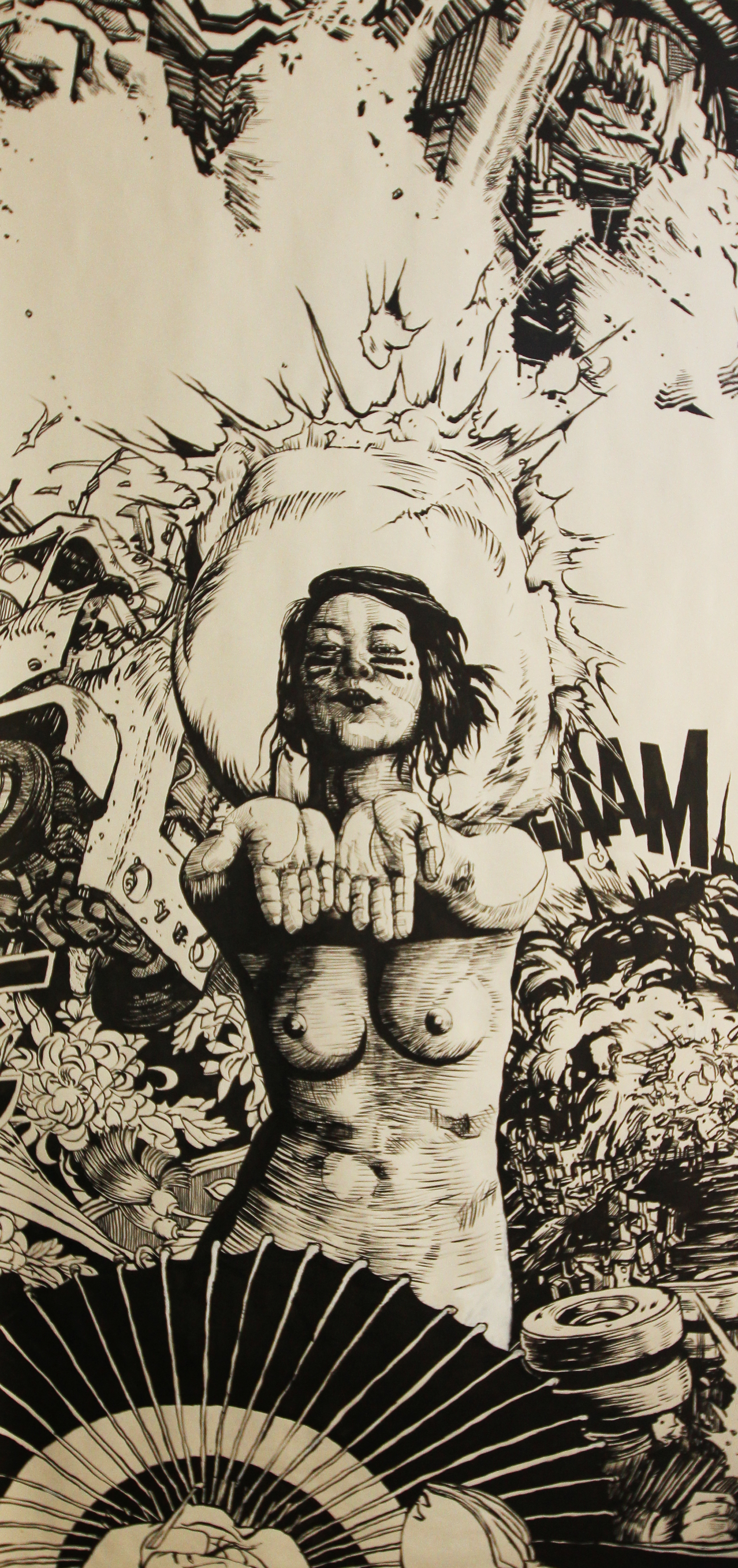 Past From the Blast 8'x4' Sumi Ink on Paper Sold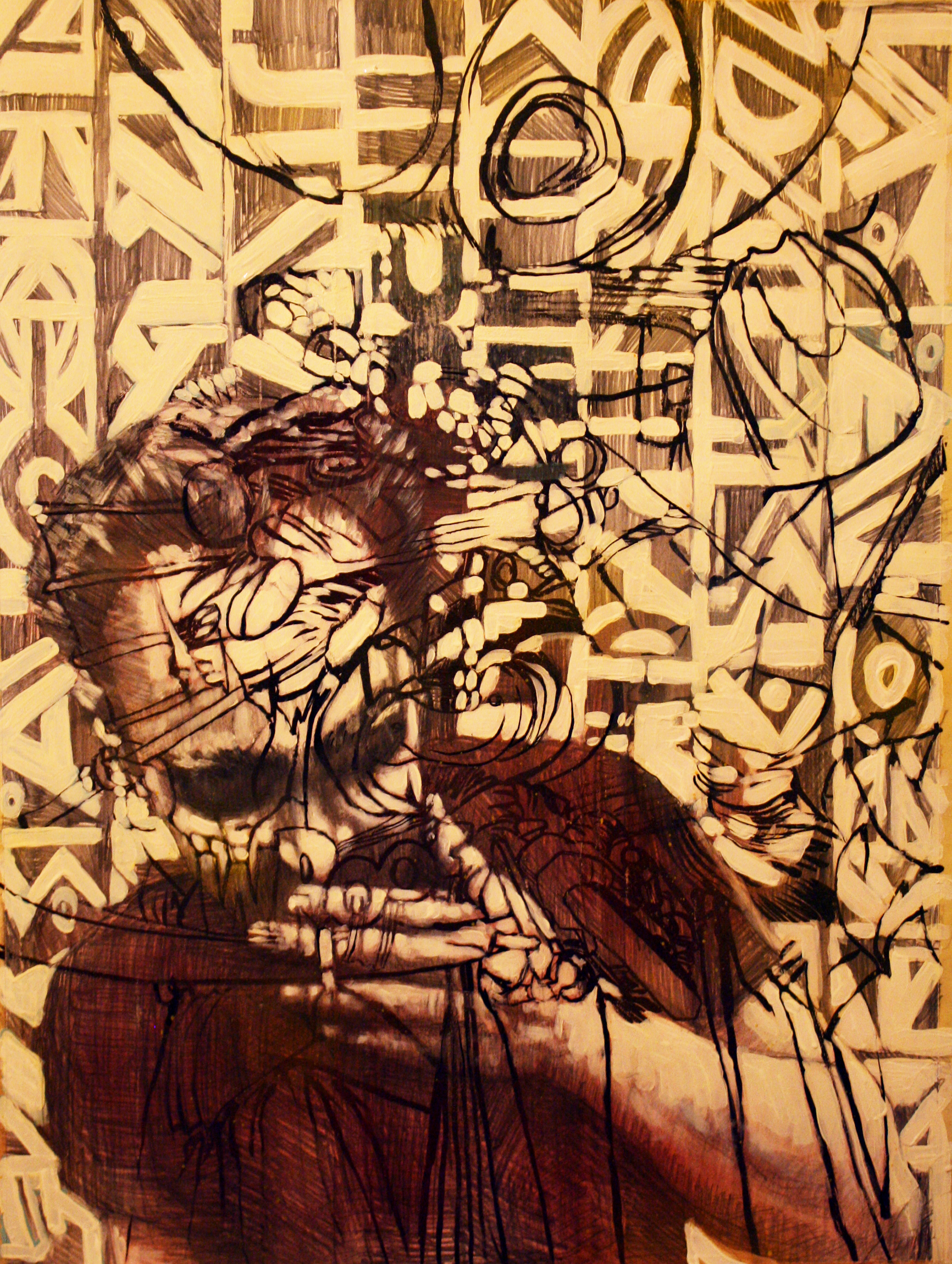 D Young V 30"x22" Mixed Media on Paper 600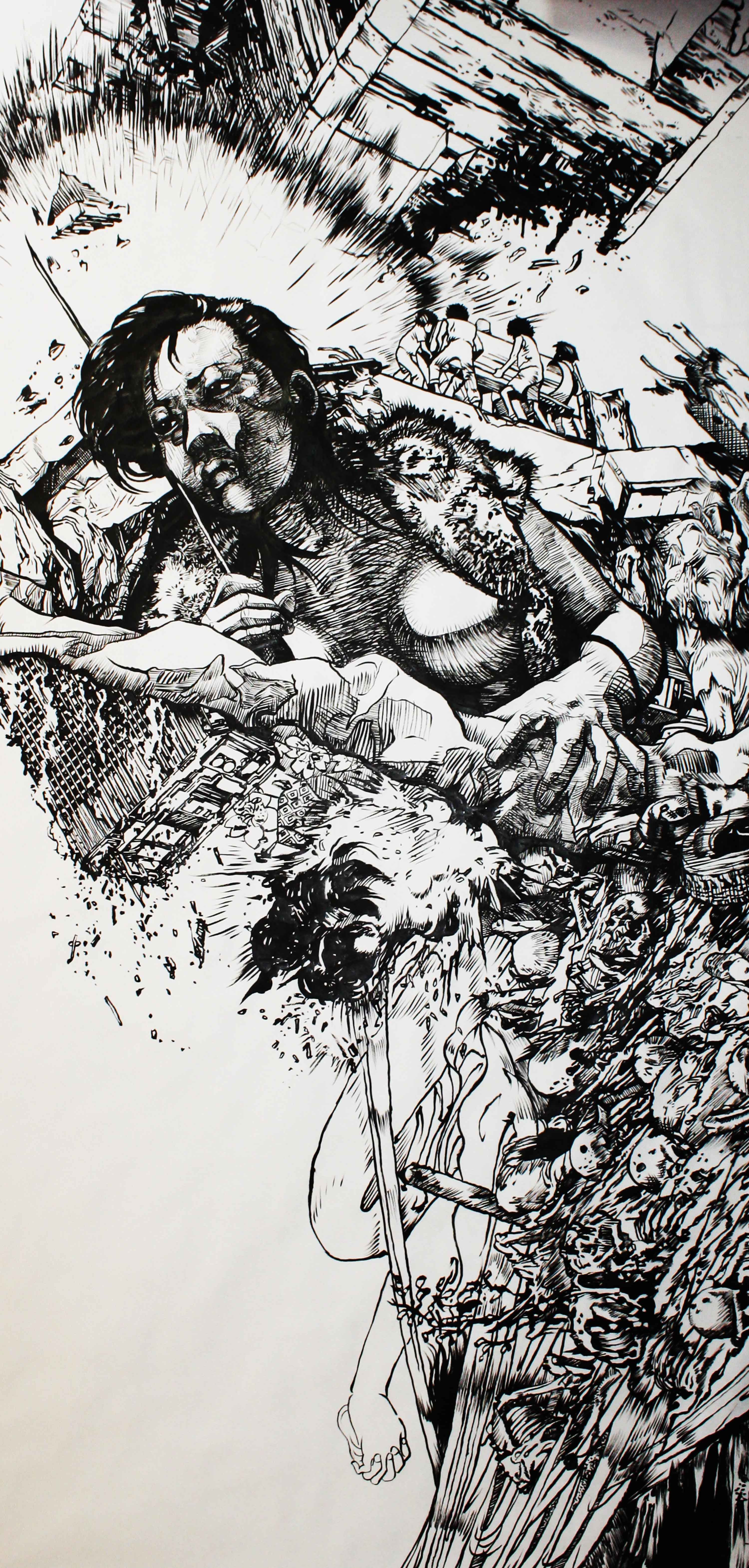 Bumpy Ride 8'x4' Sumi Ink on Paper 2000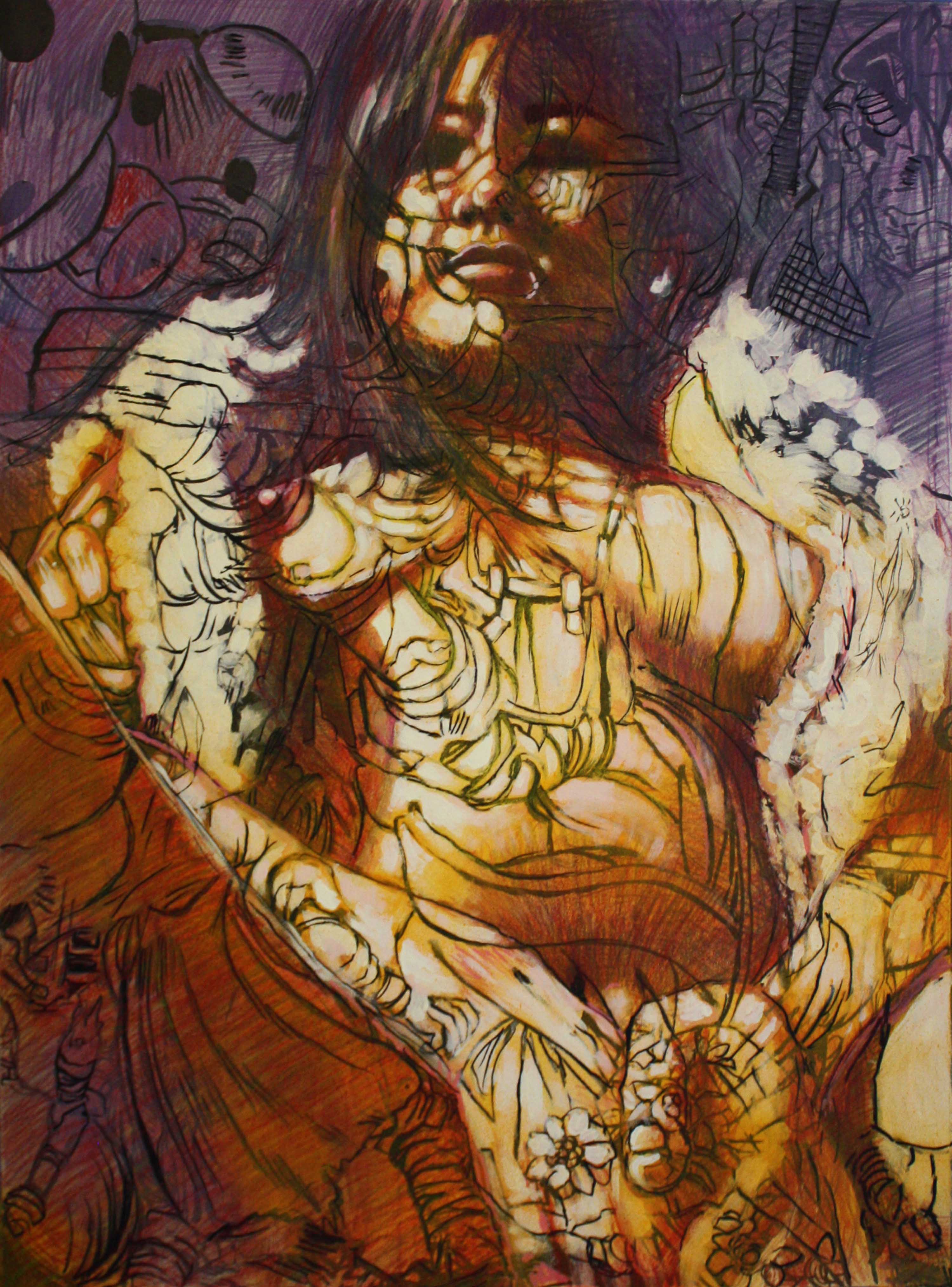 Story Time 30"x22" Mixed Media on Paper 600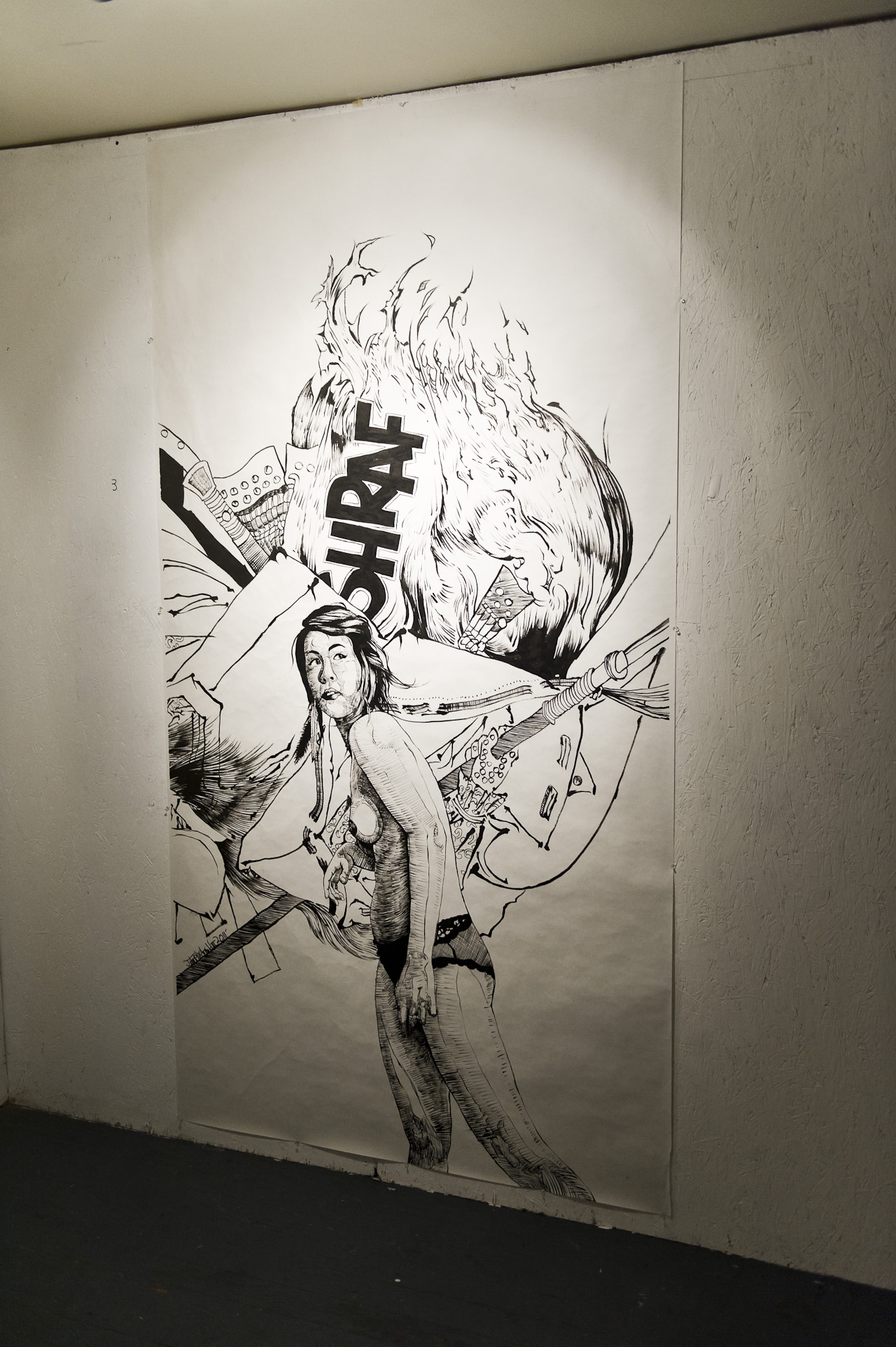 The Details 8'x4' Sumi Ink on Paper 2000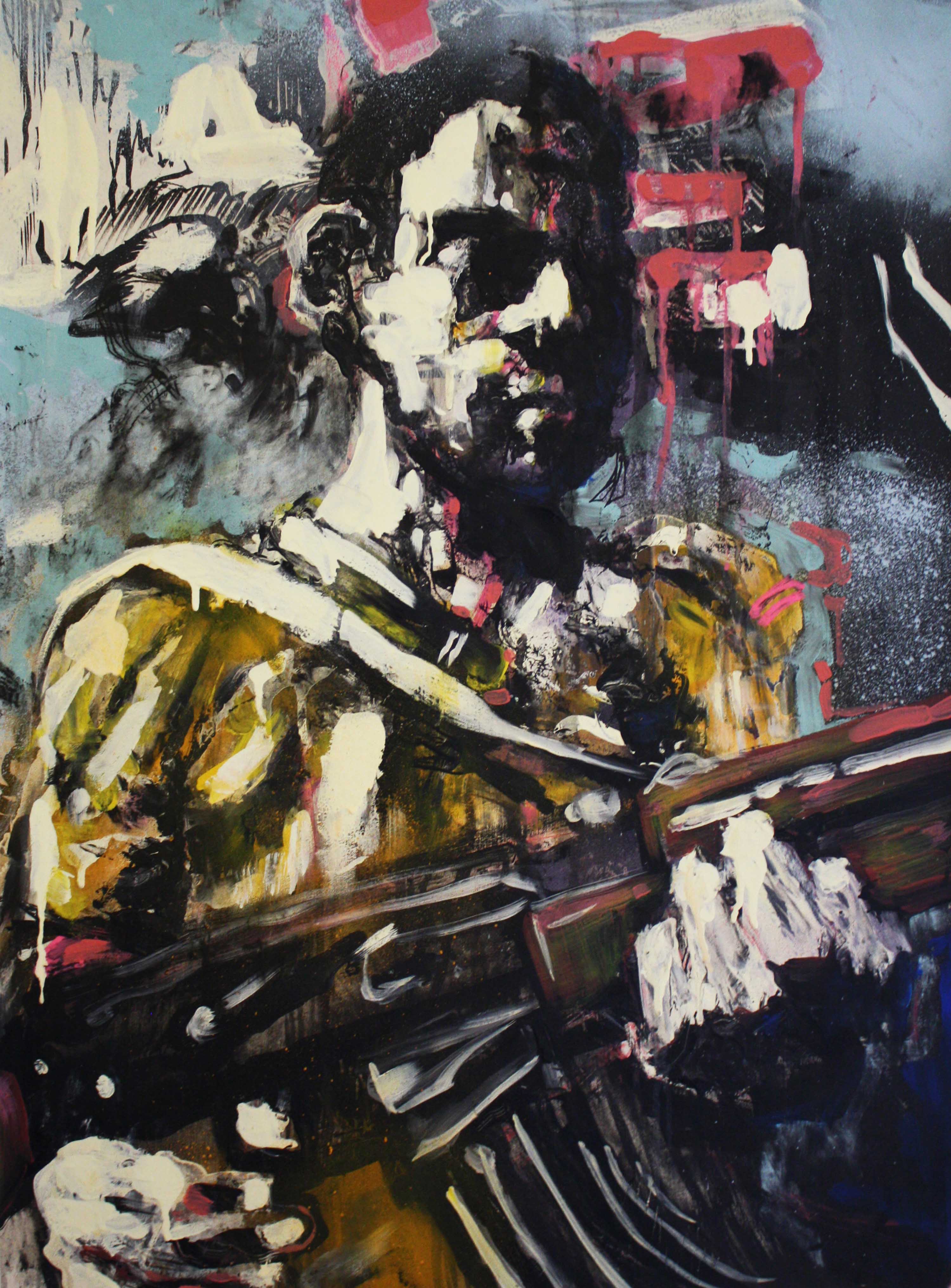 Patrol 30"x22" Mixed Media on Paper 600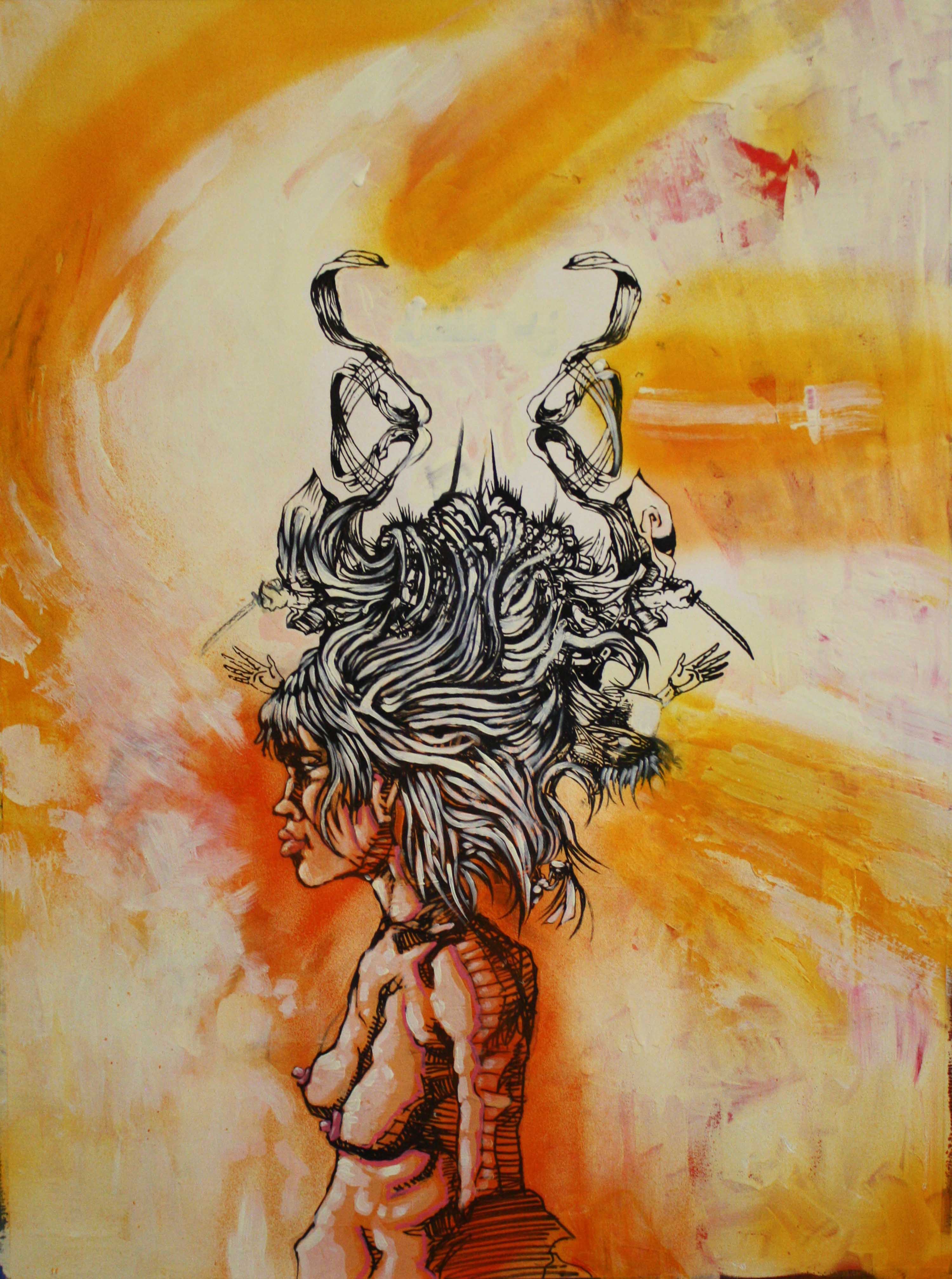 Swooped Down Upon 30"x22" Mixed Media on Paper 600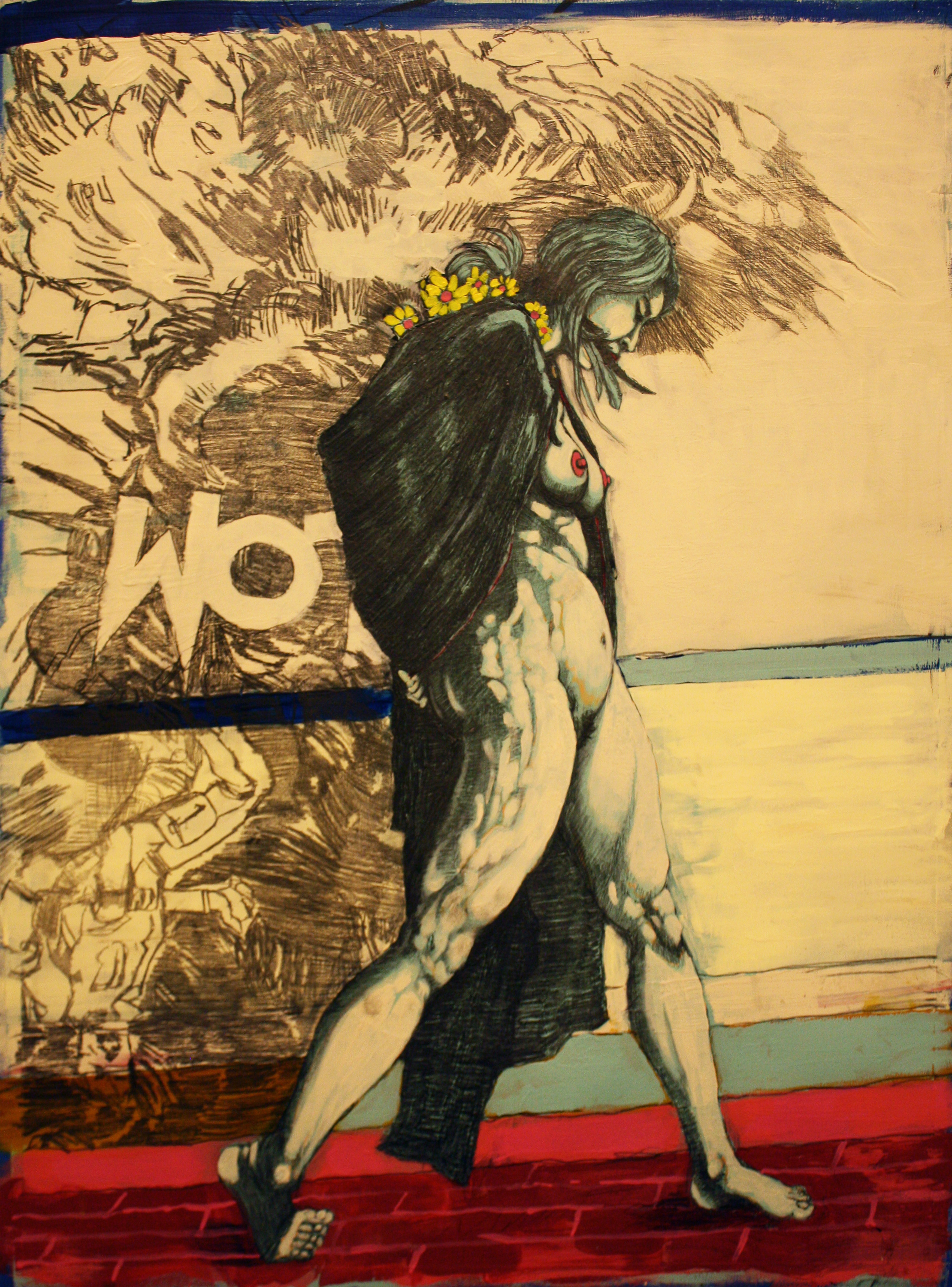 Walking in the New 30"x22" Mixed Media on Paper 600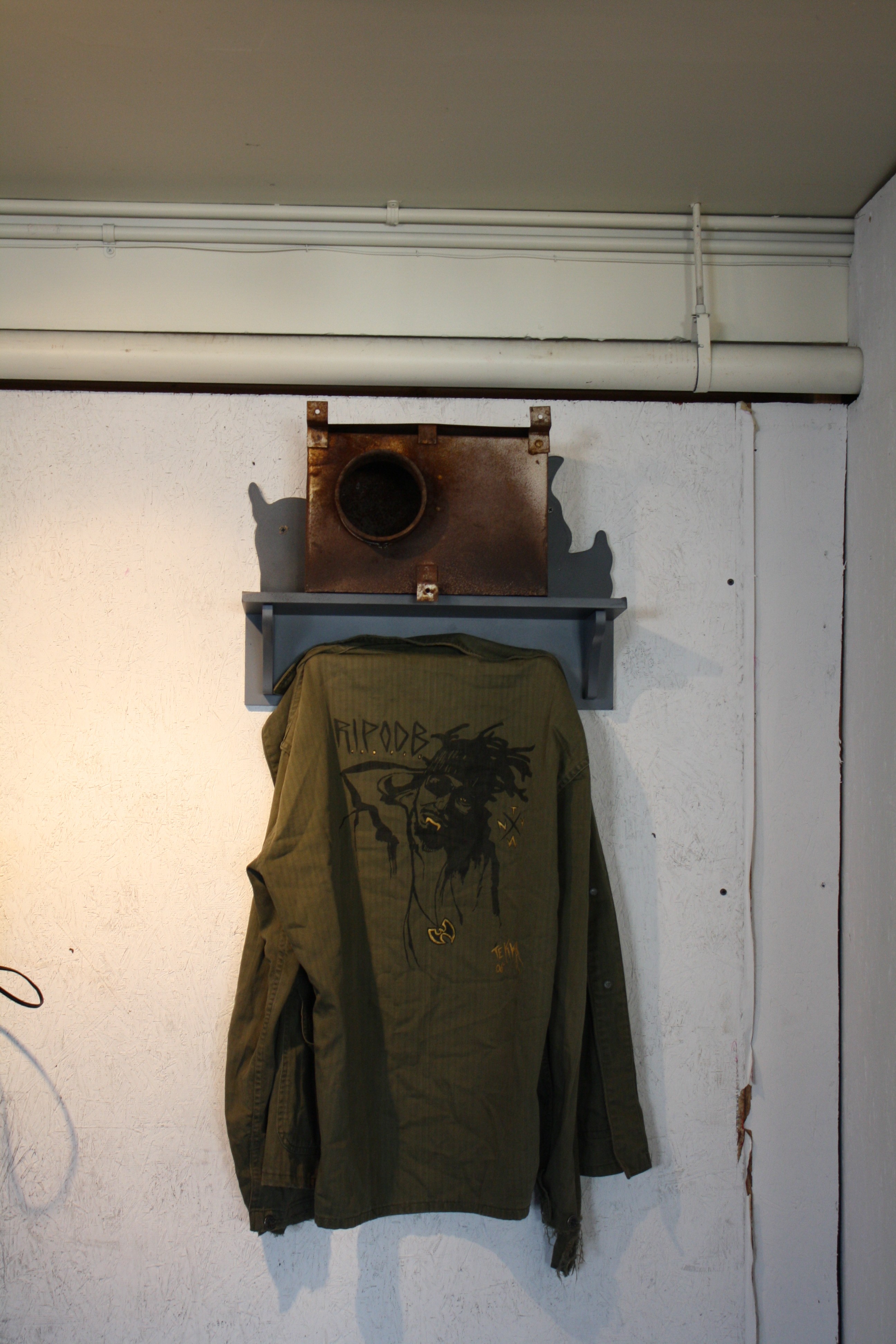 RIP Installation Piece NFS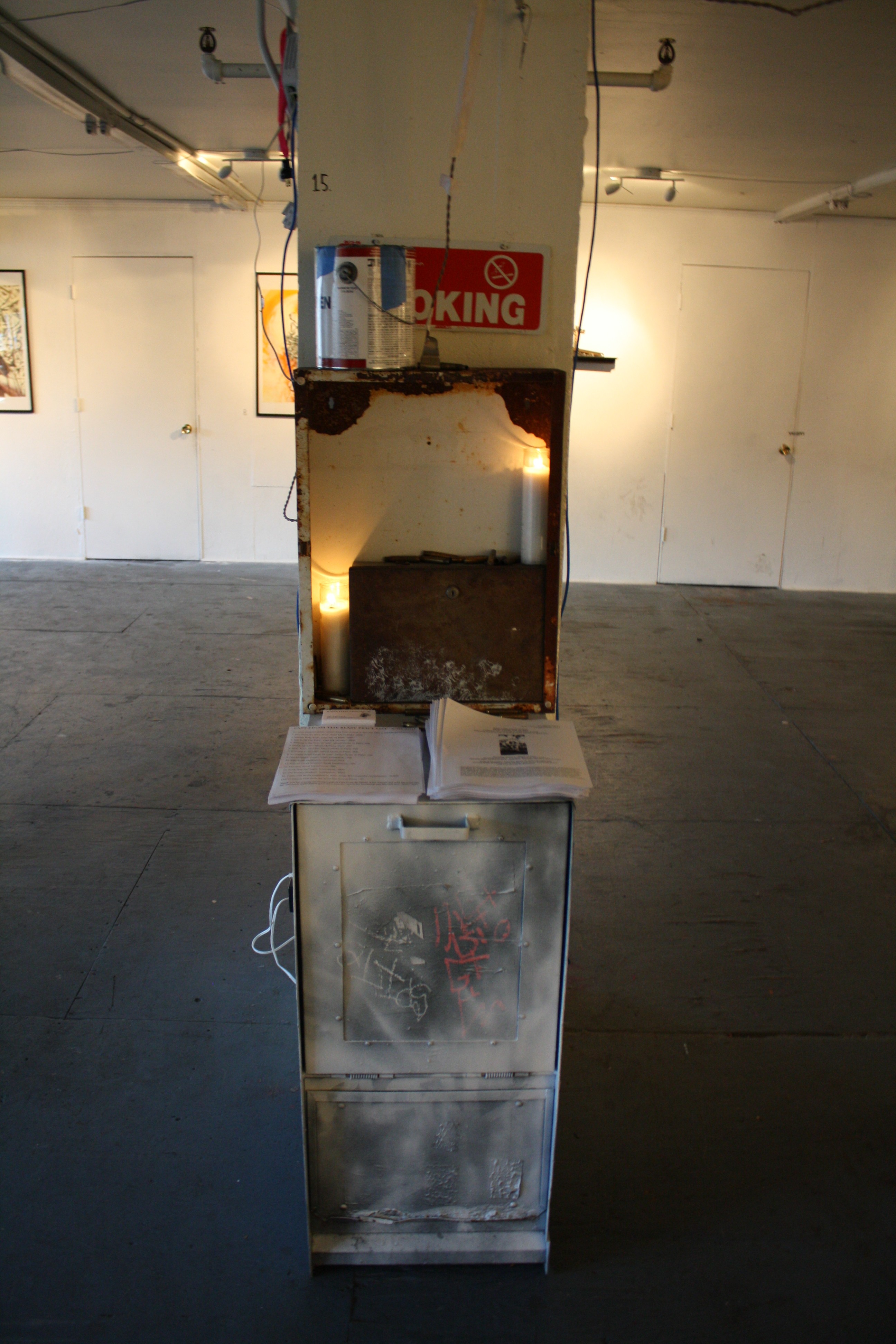 The News Installation Piece 600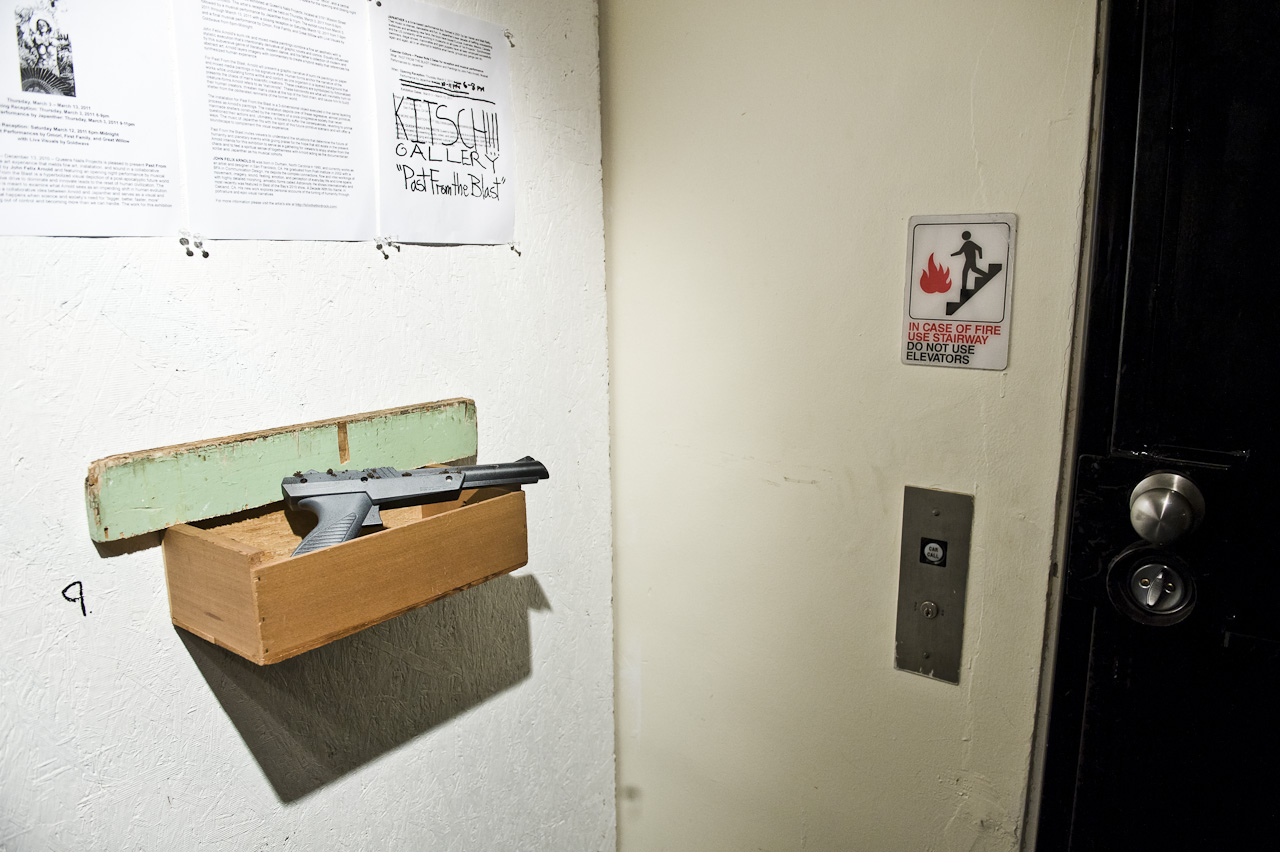 Glocko Zappo Installation Piece 500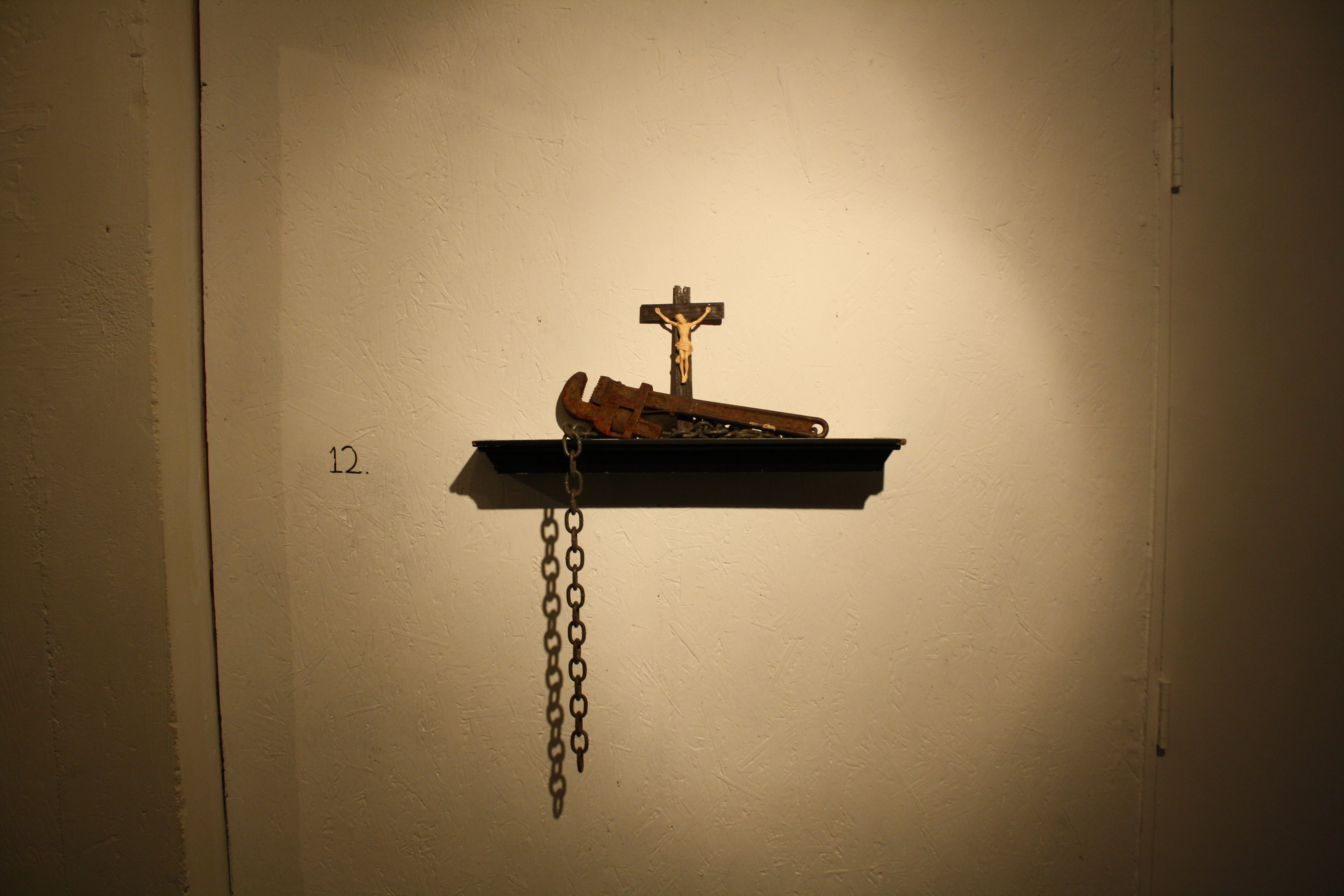 Get Em' With the Jesus Piece Installation Piece 1000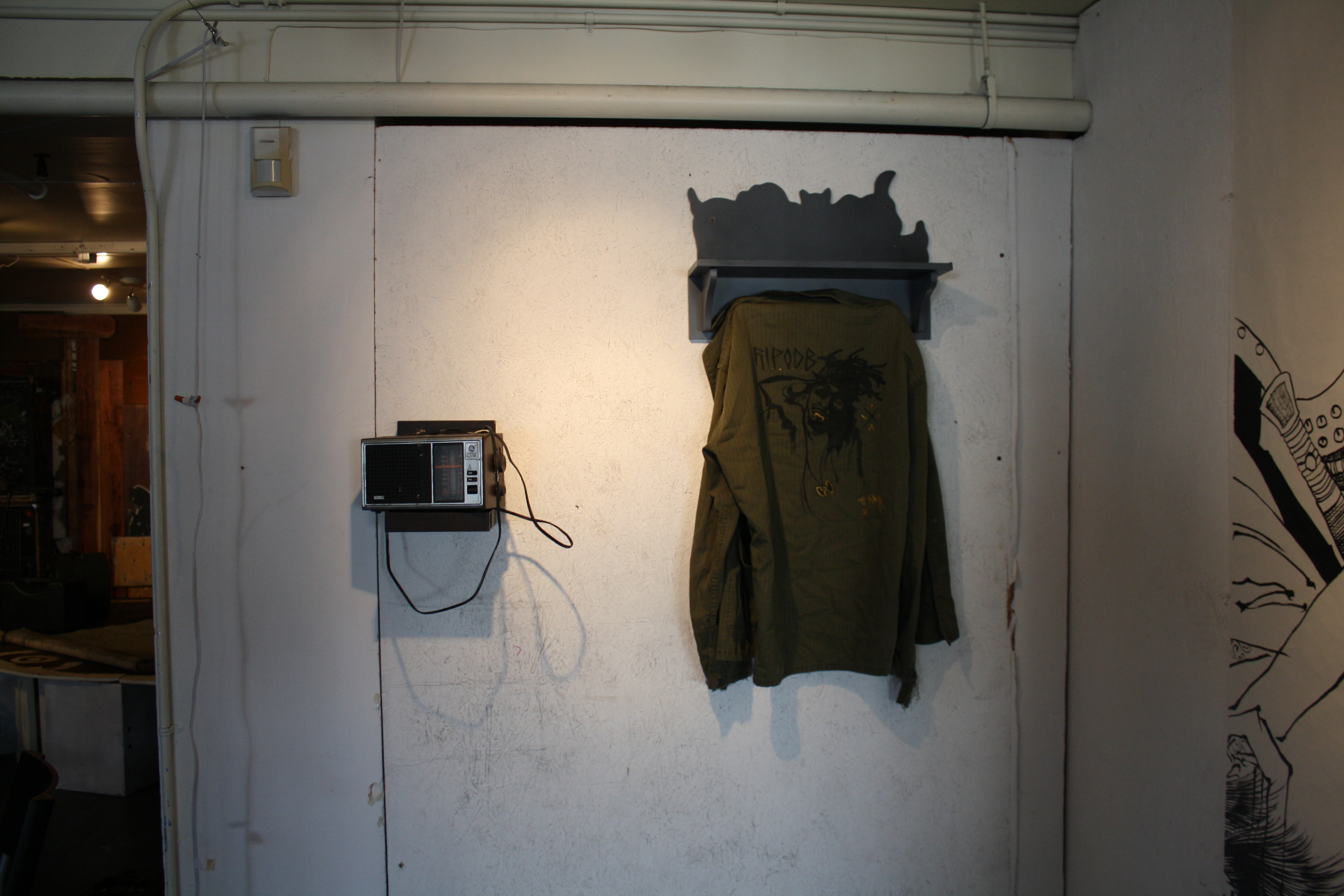 When the Clock Stopped Installation Piece 300 and RIP Installation Piece NFS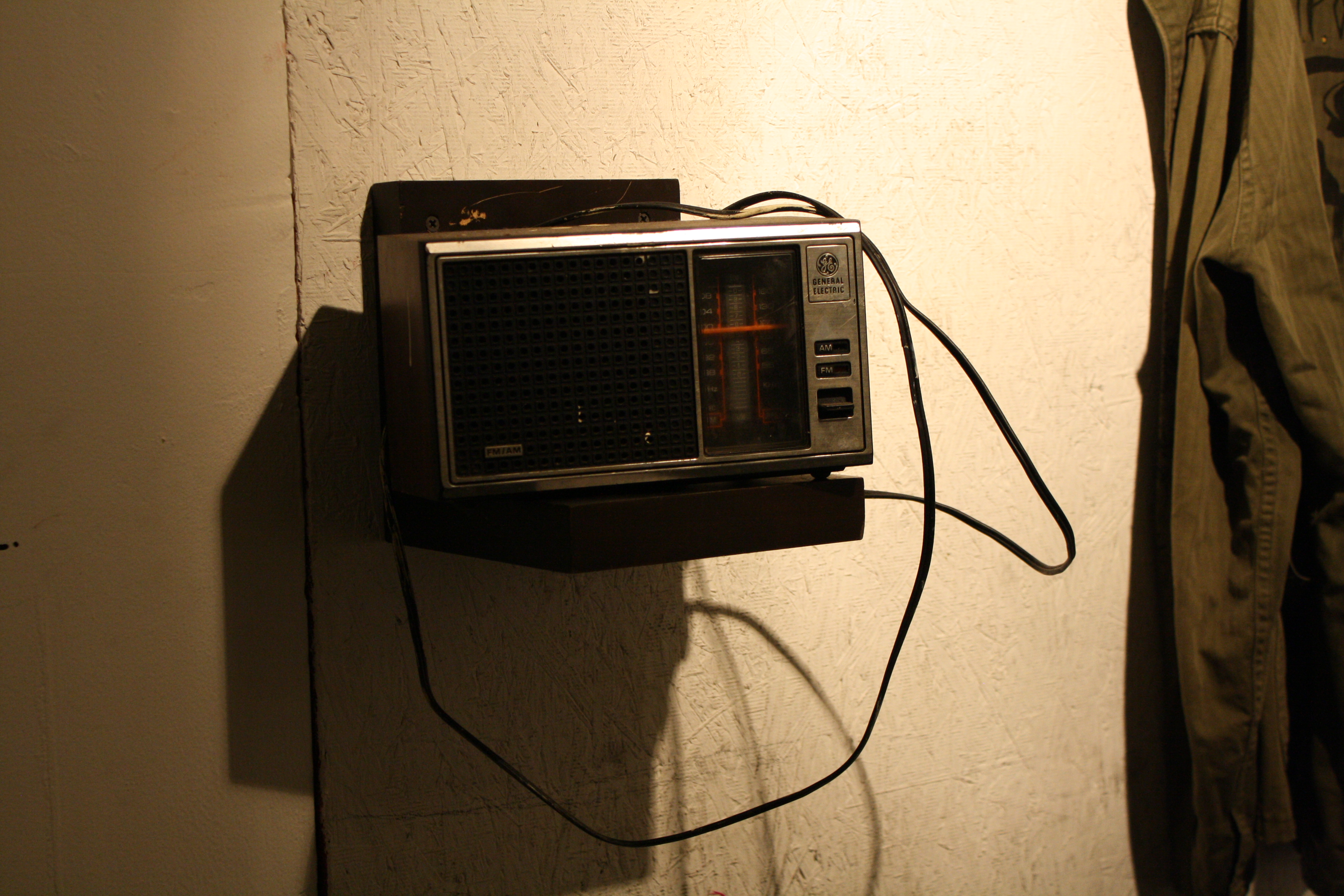 When the Clock Stopped Installation Piece 300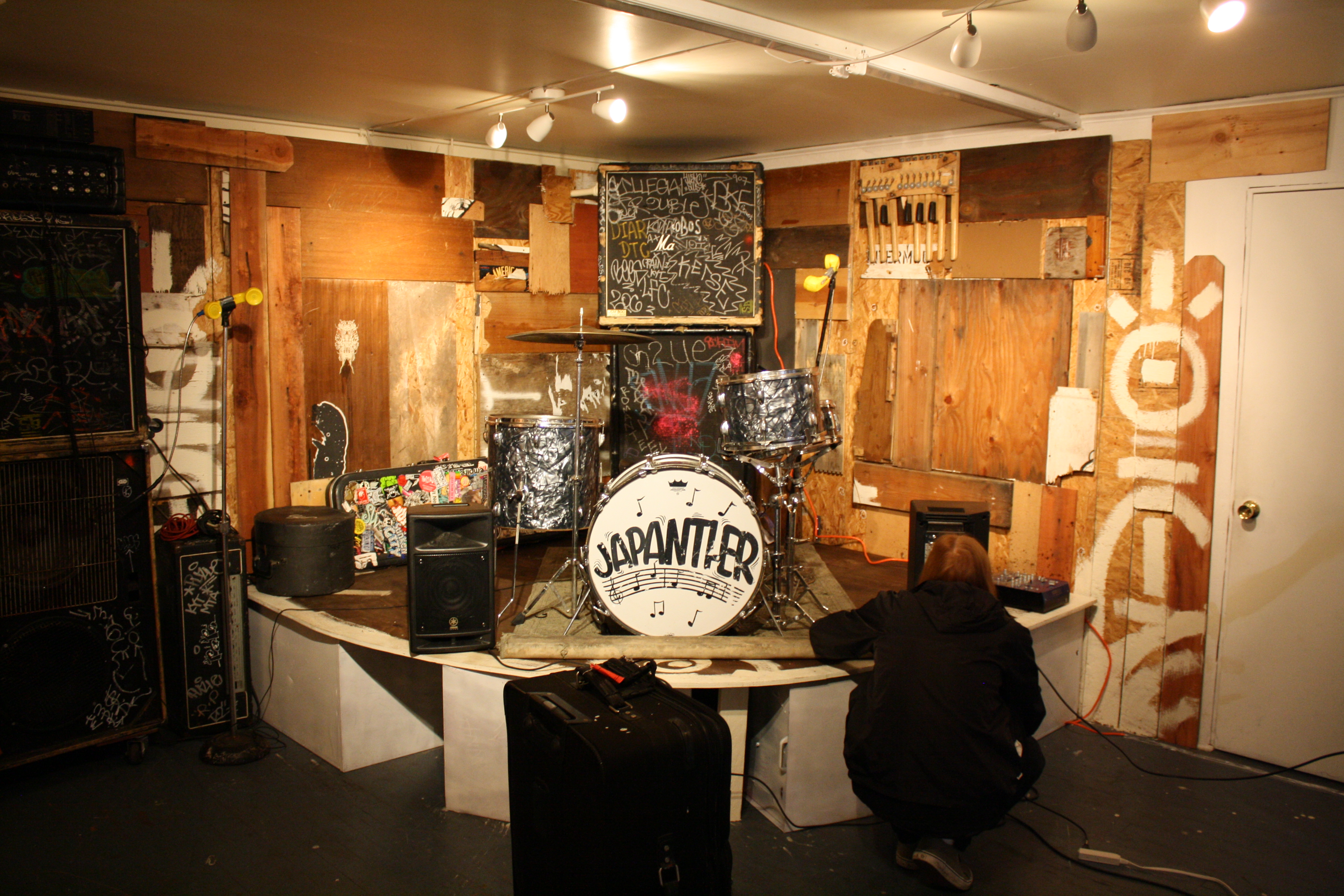 Shelter  Full Room Installation  Contact for felixthethird@gmail.com for sales inquiries.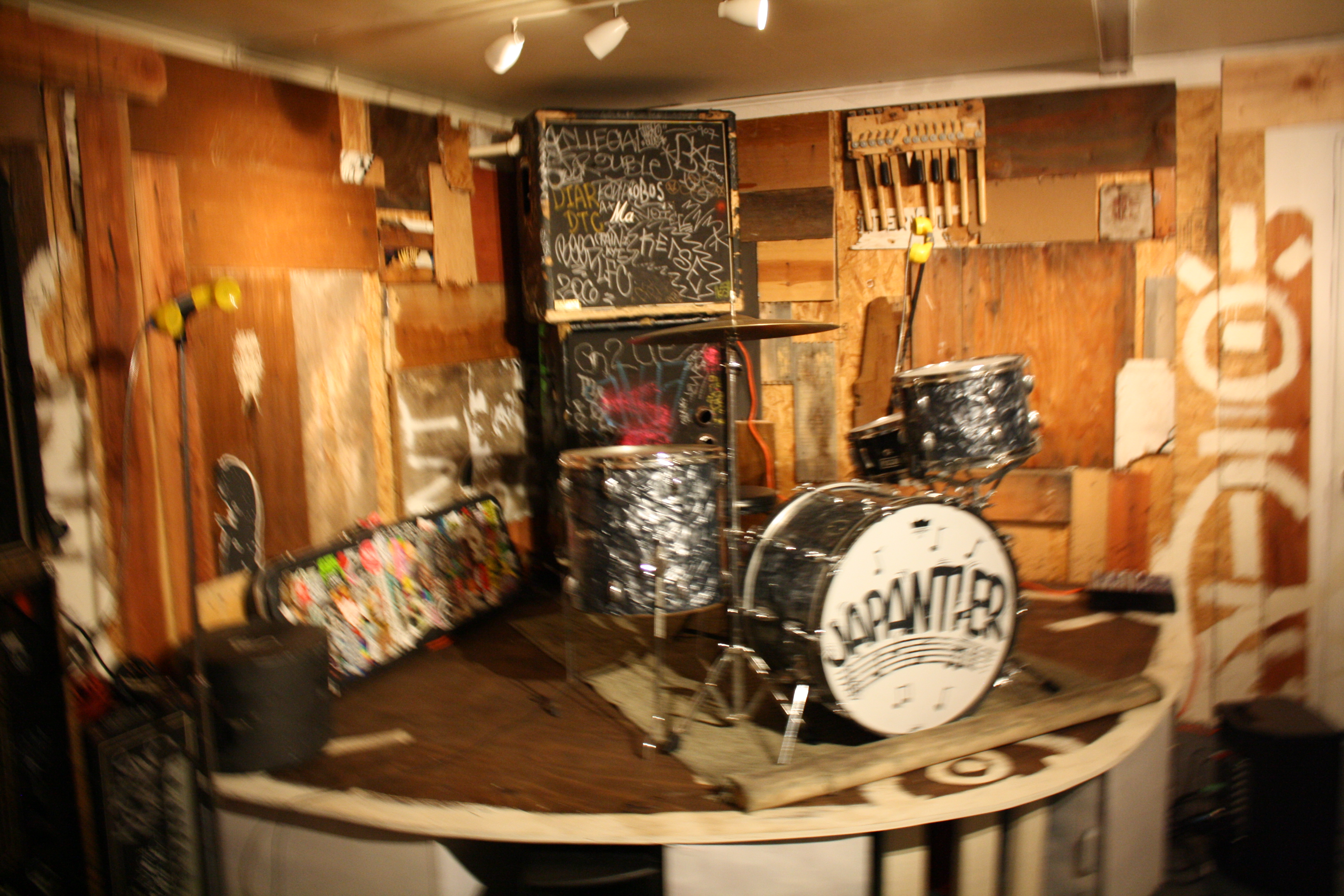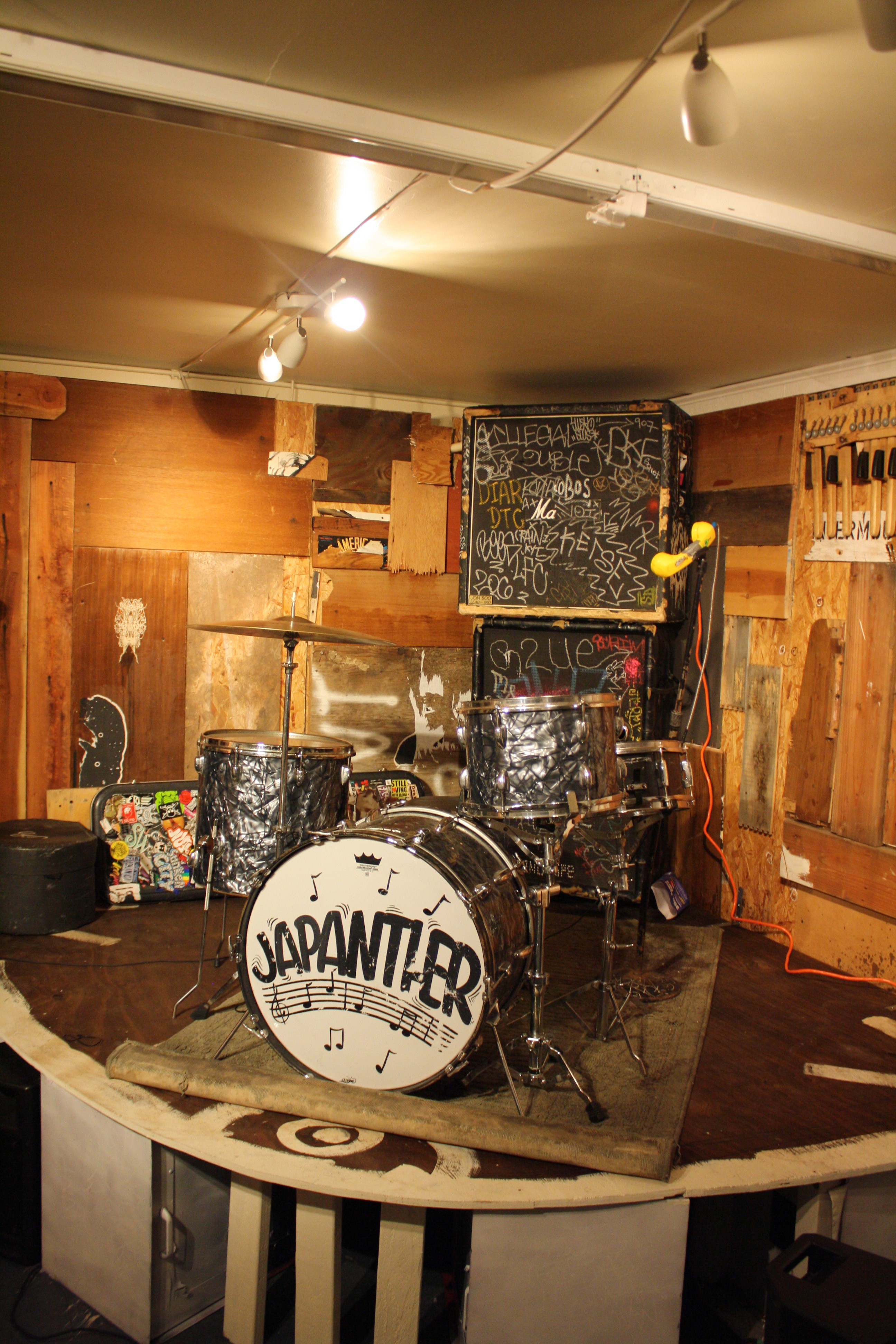 The Altar/Performance Installation went there!
Now For Photos of the opening night!  Thank you to everyone that came through and made this a reality, the list it too long to write here but I will say big ups to NYC, Japanther, the Whole Bay Area TWNY 57 and NC FHBWMC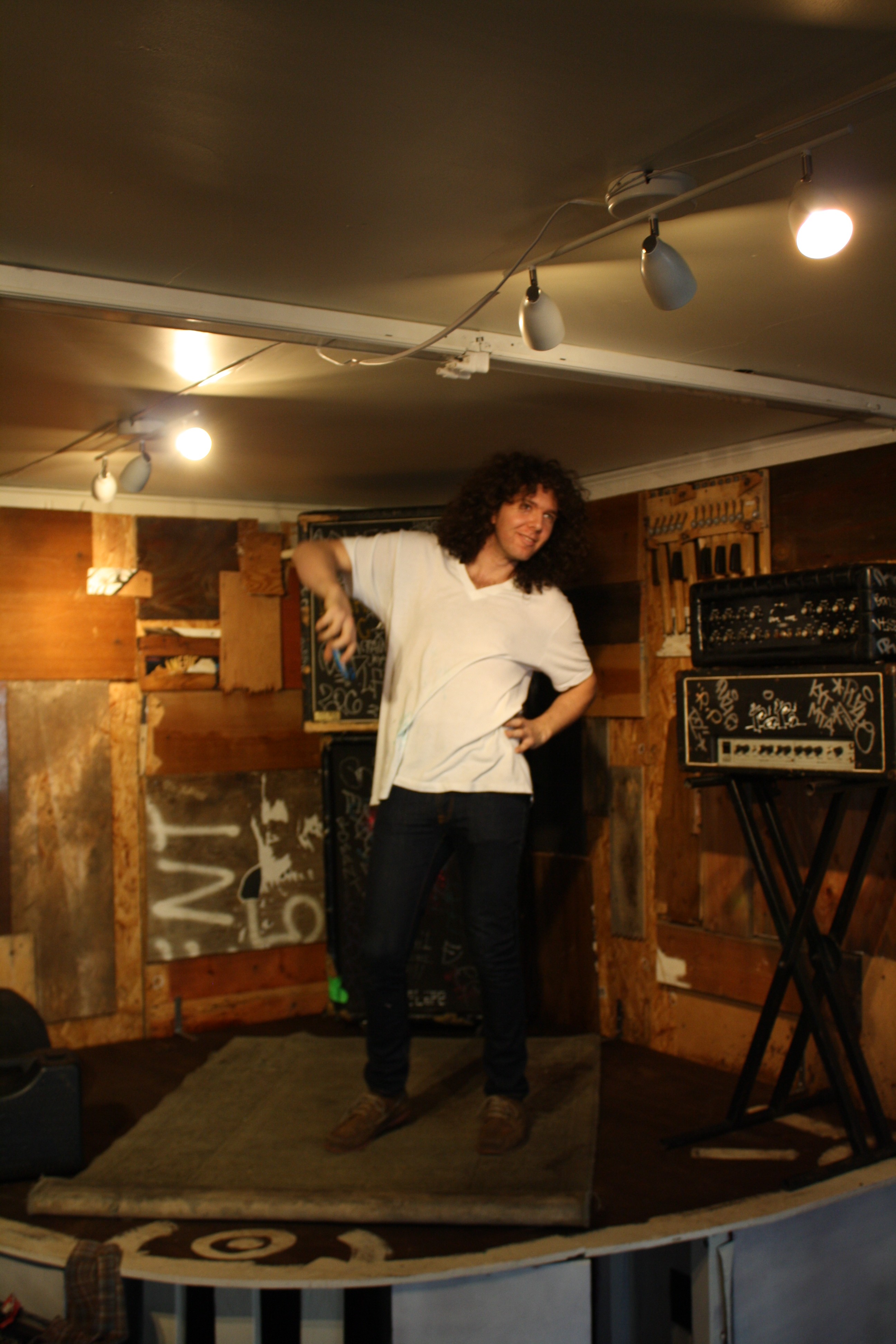 Reilly was chillin!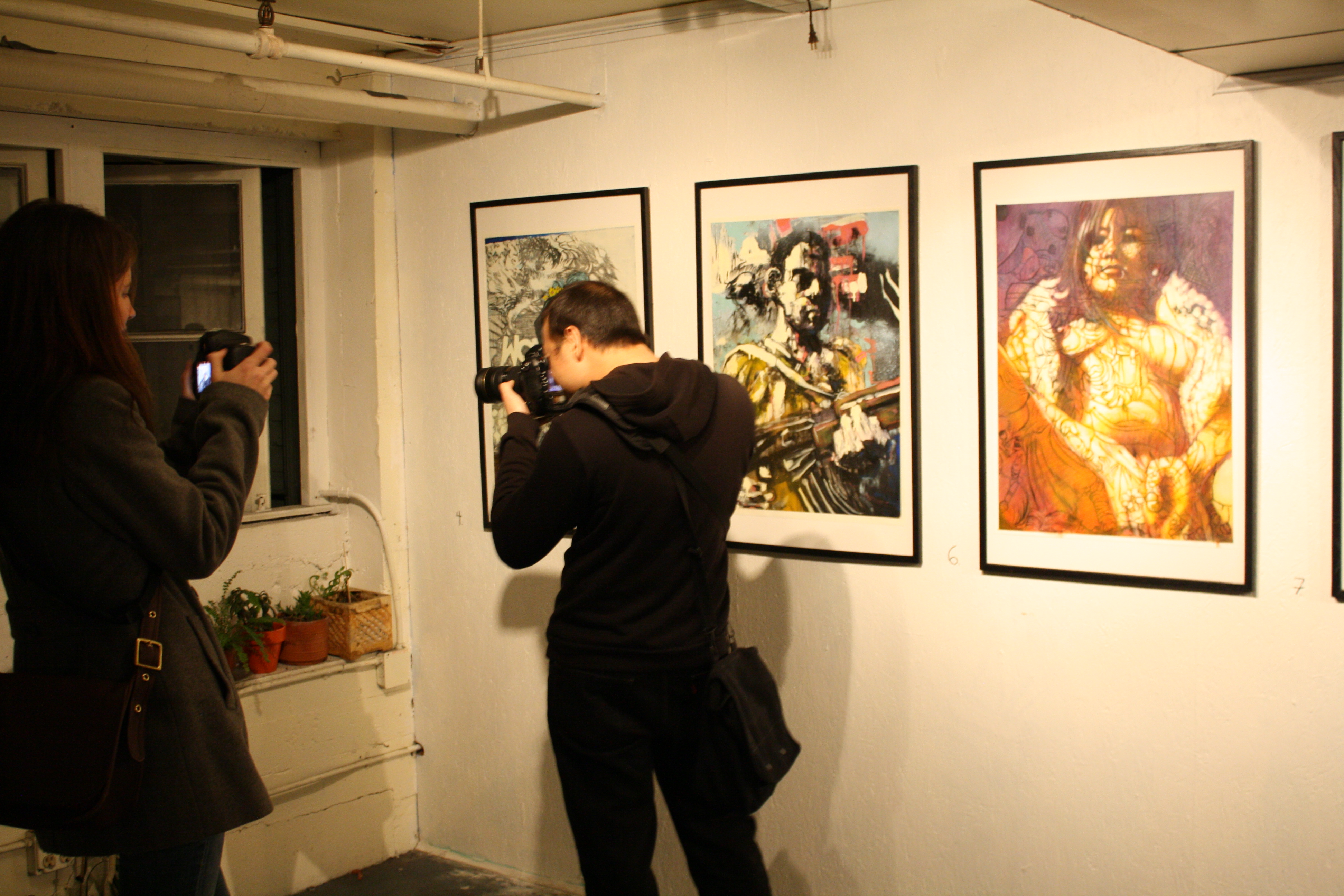 Shaun Roberts was there taking flics.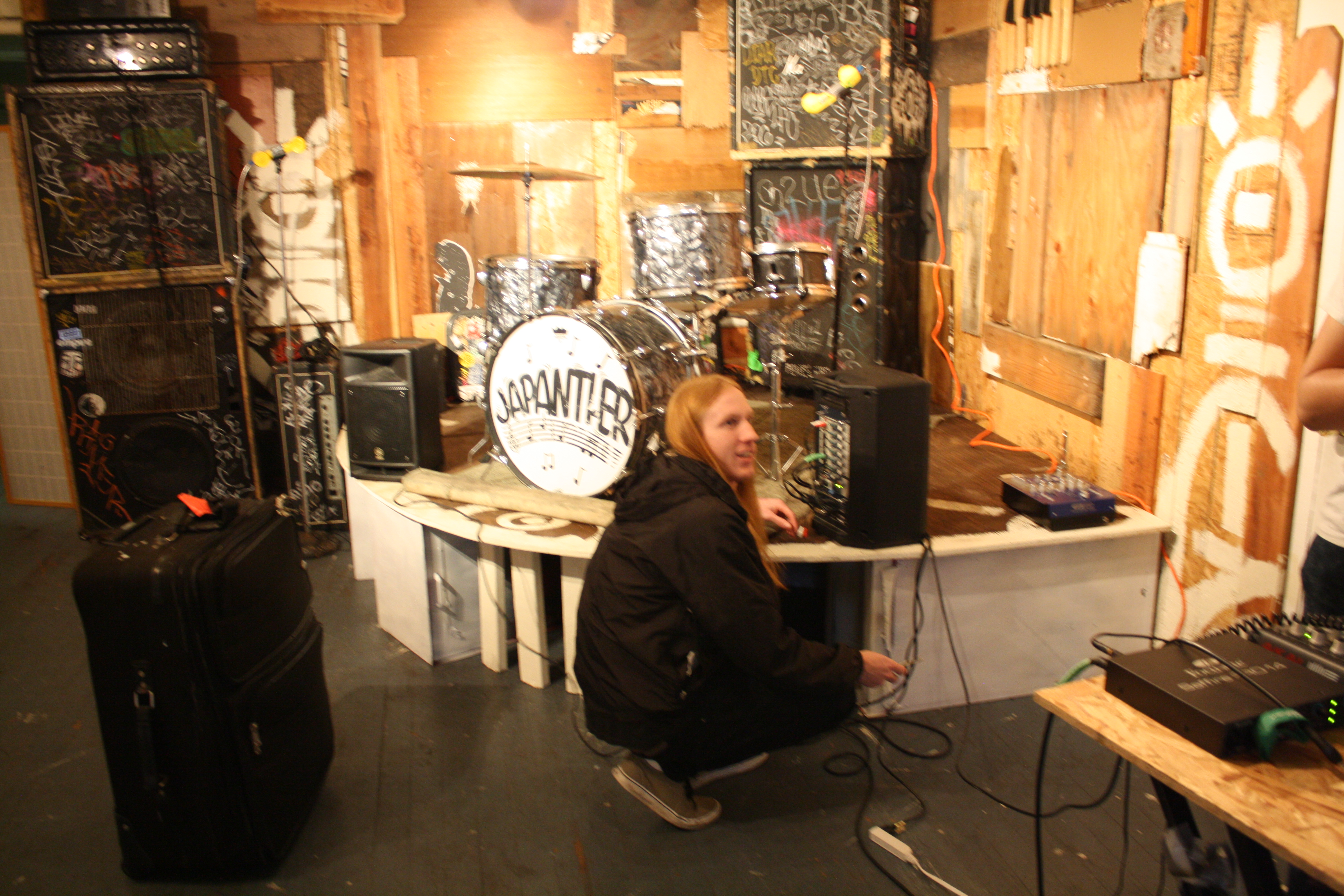 Eric from Great Willow Setting Up.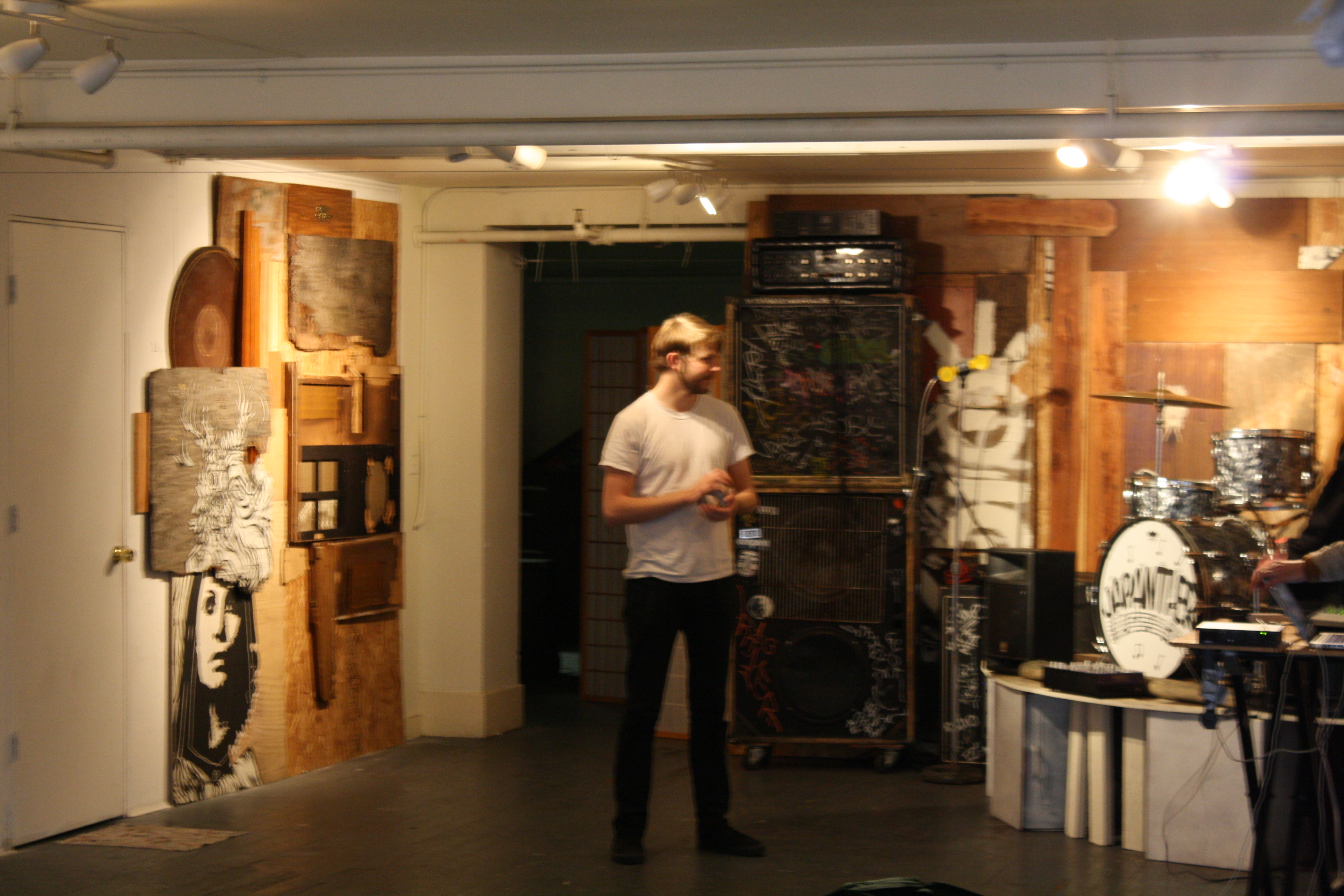 Big thanks to cal from Kitsch for making this whole thing happen!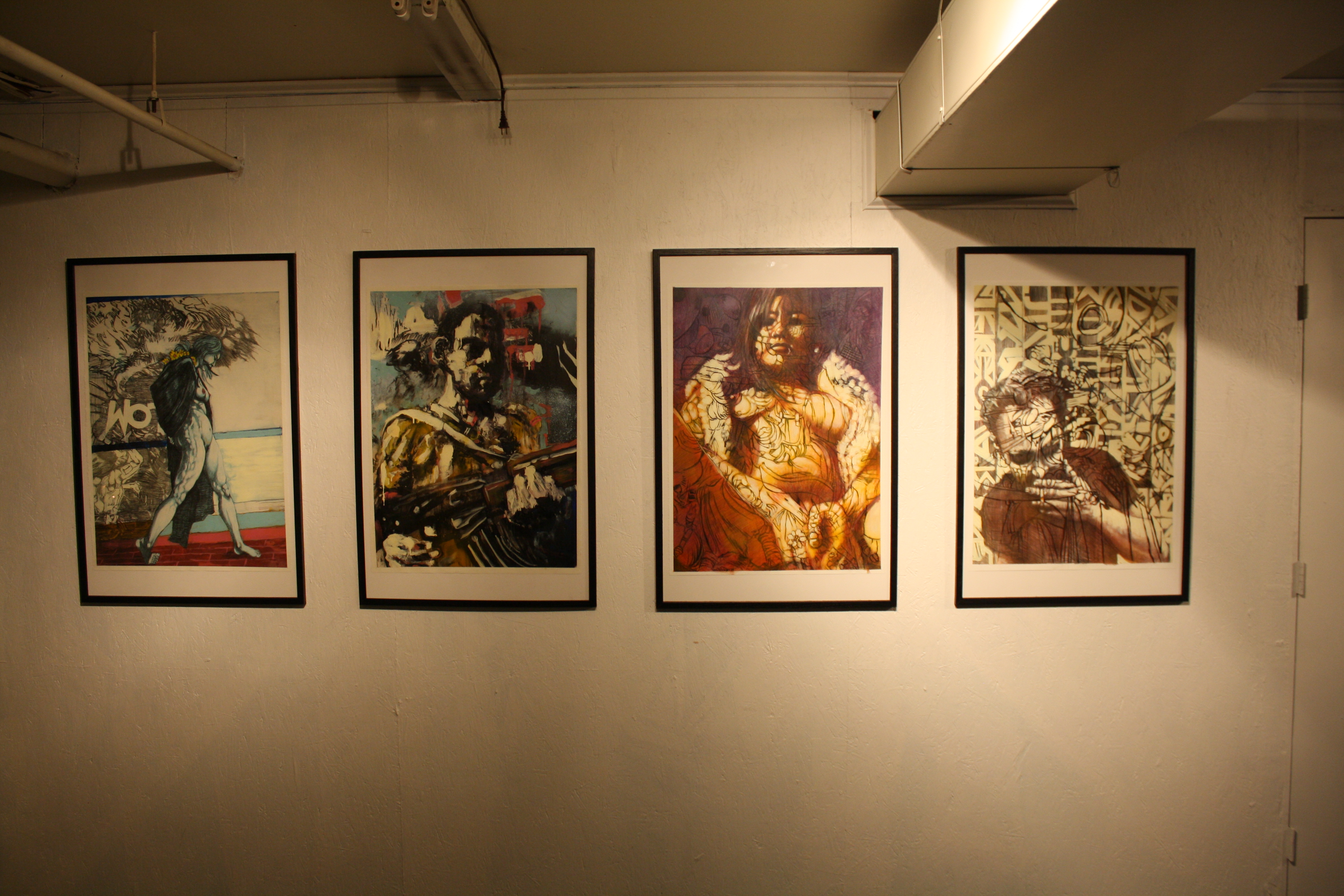 Paintings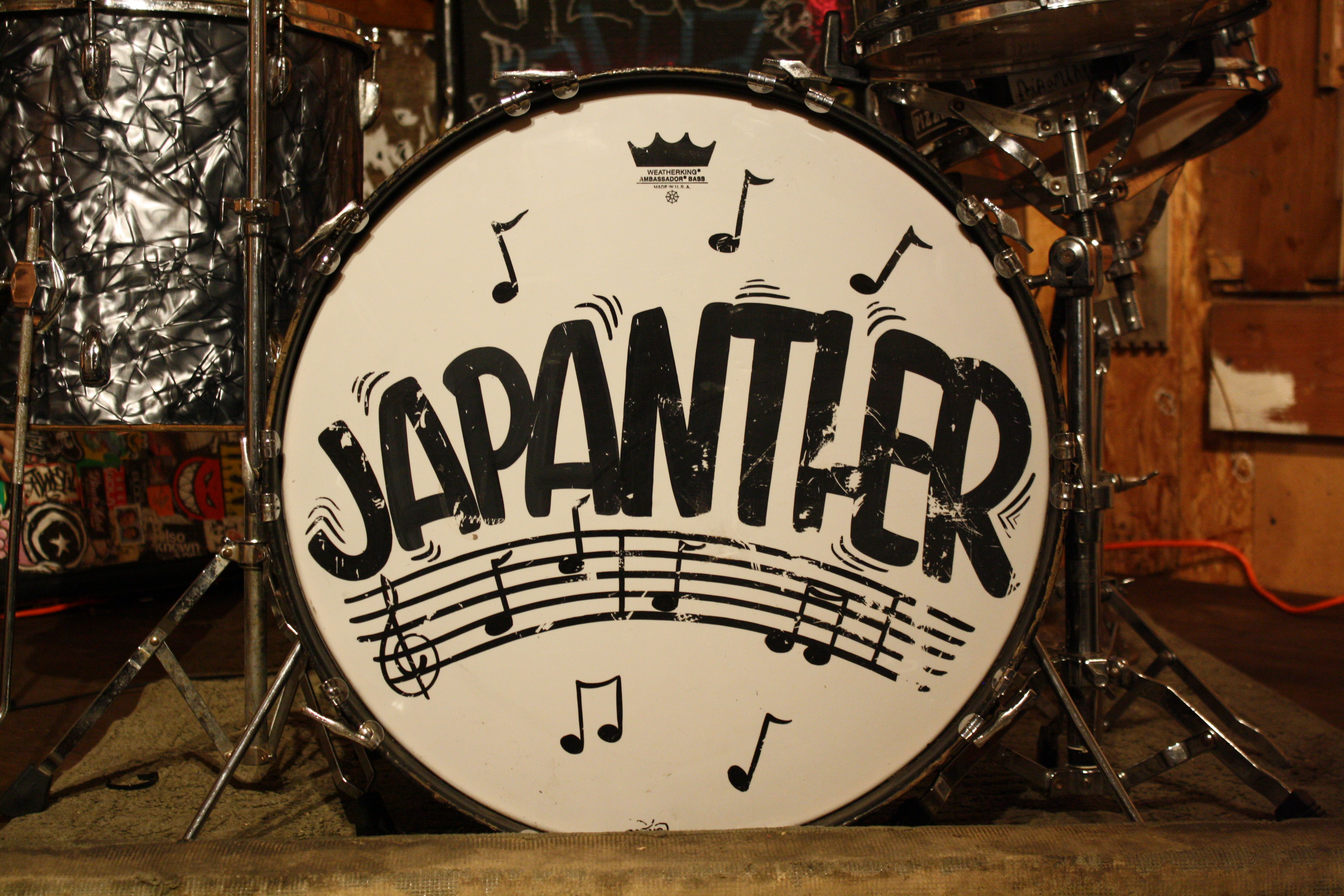 We from NYC and we Kill!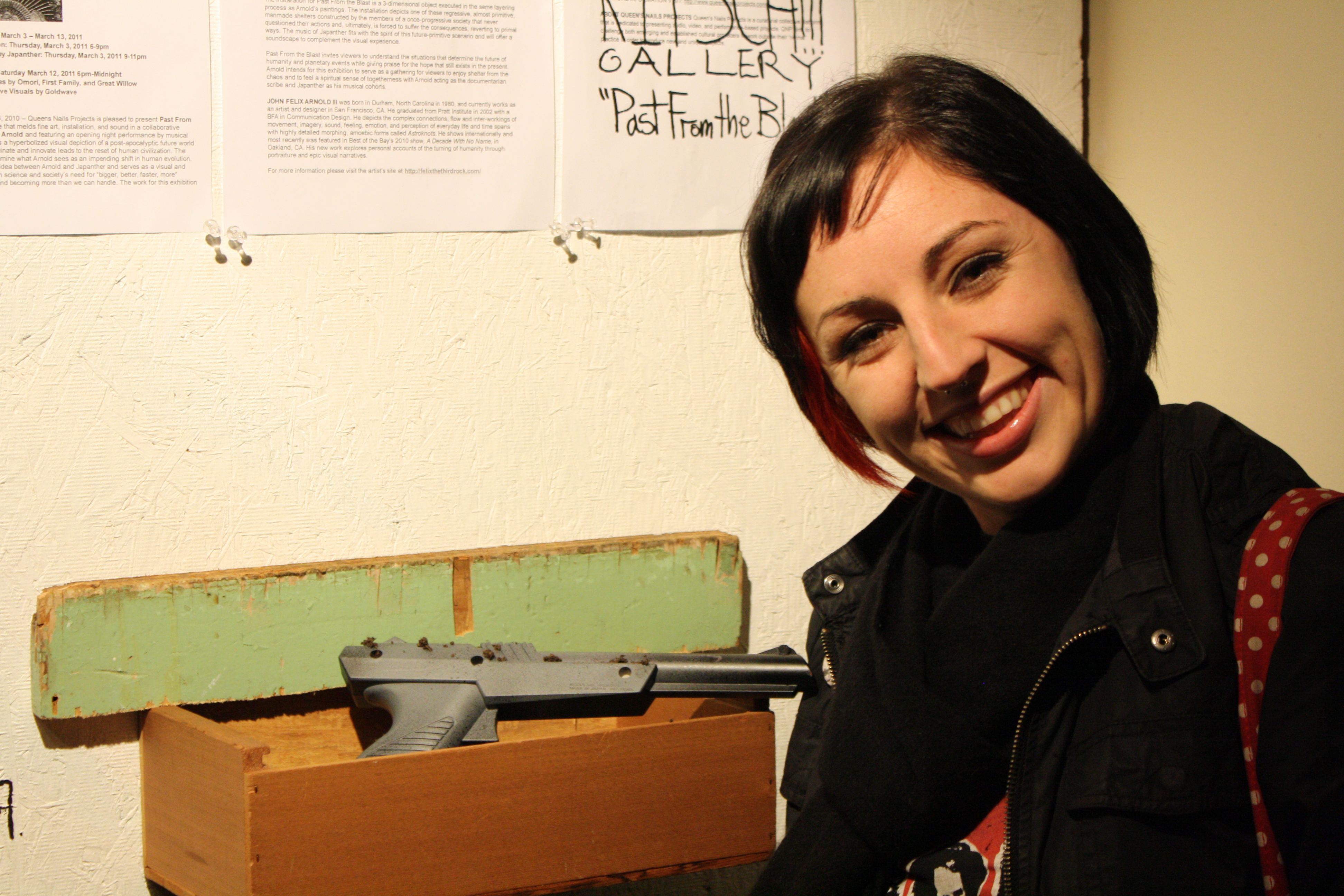 Andrea rolled through.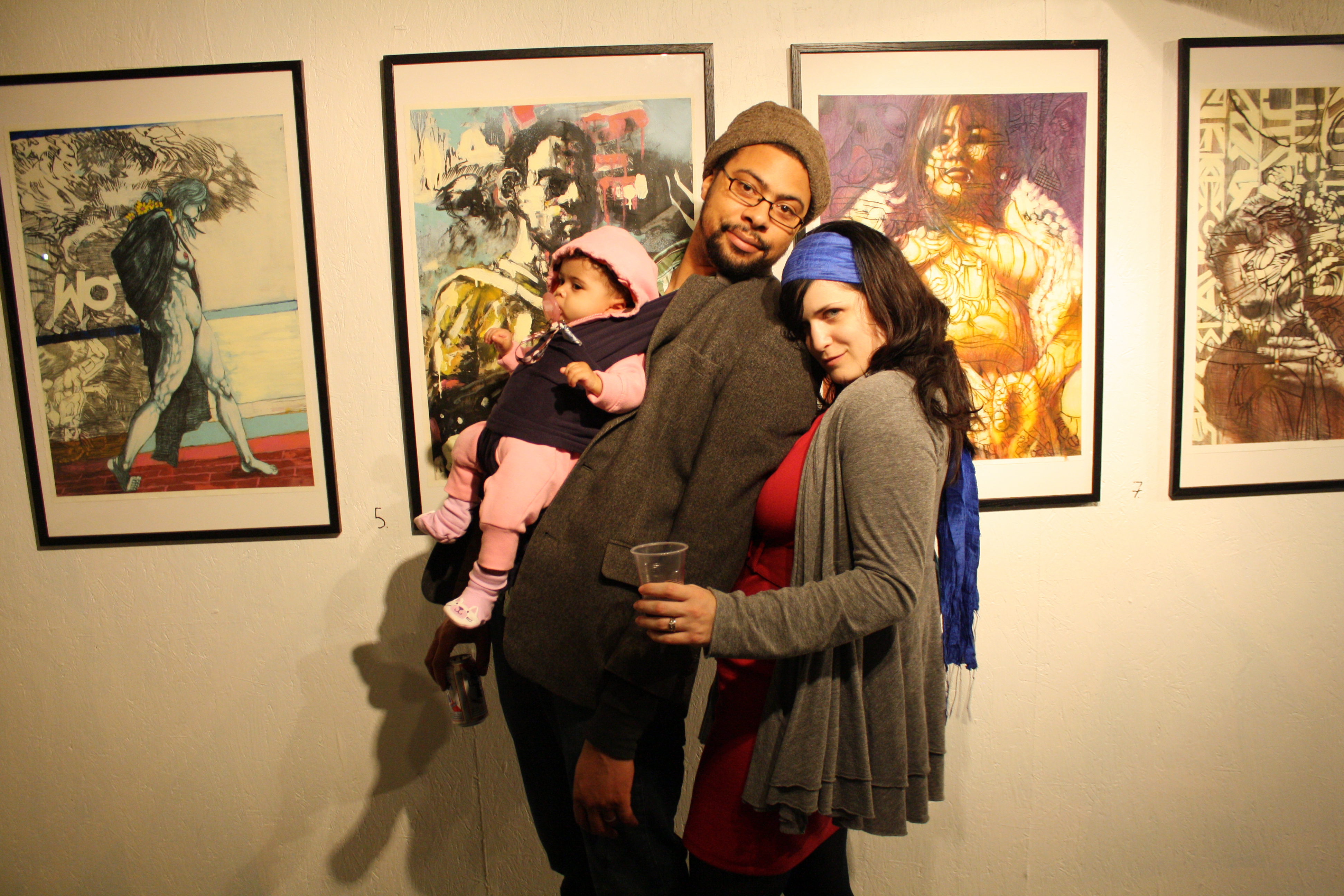 The Most Beautiful Family in the World!  Ellul Fam Forever!  Much Love!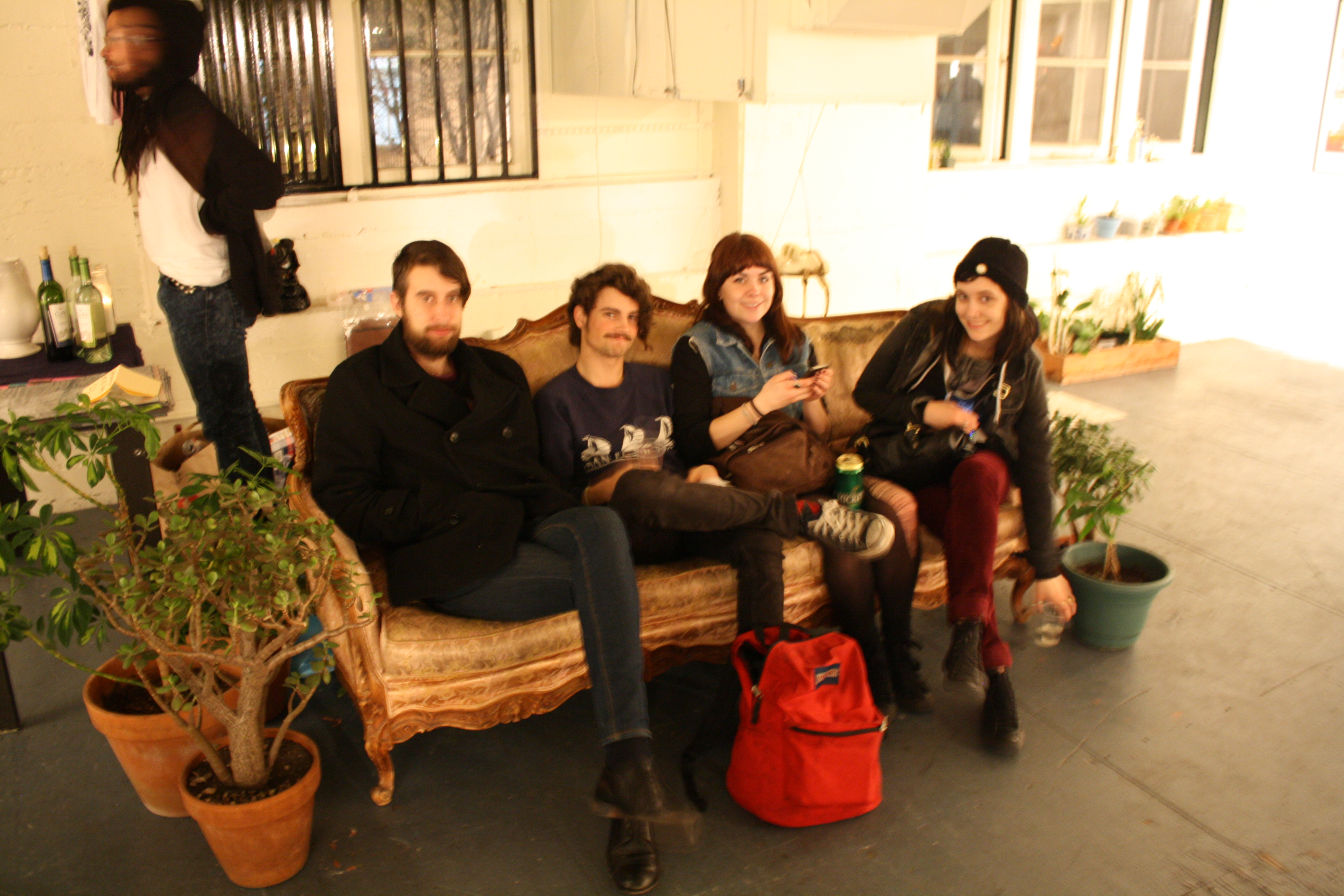 And then it began!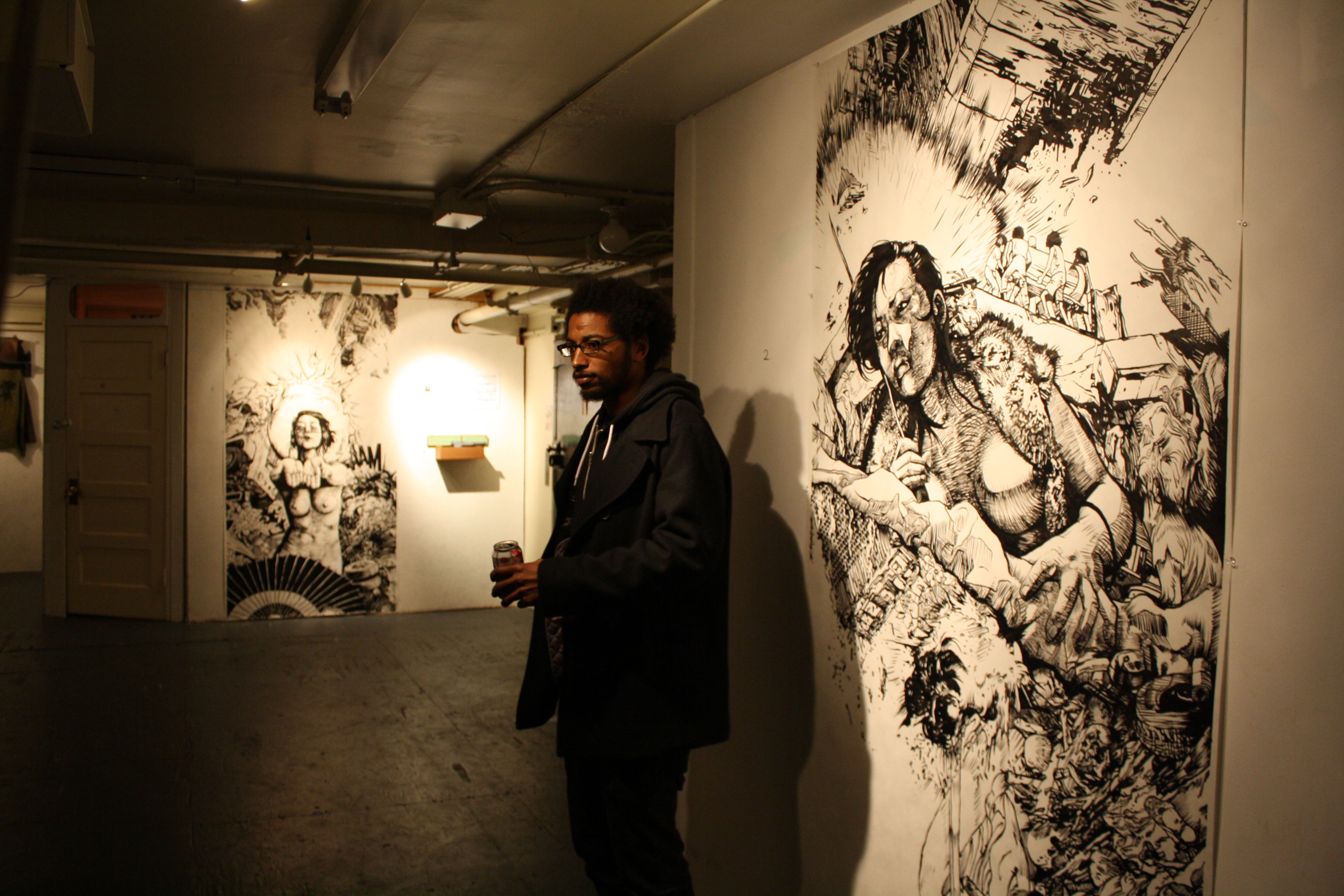 Marc Christophe was in the building. RTS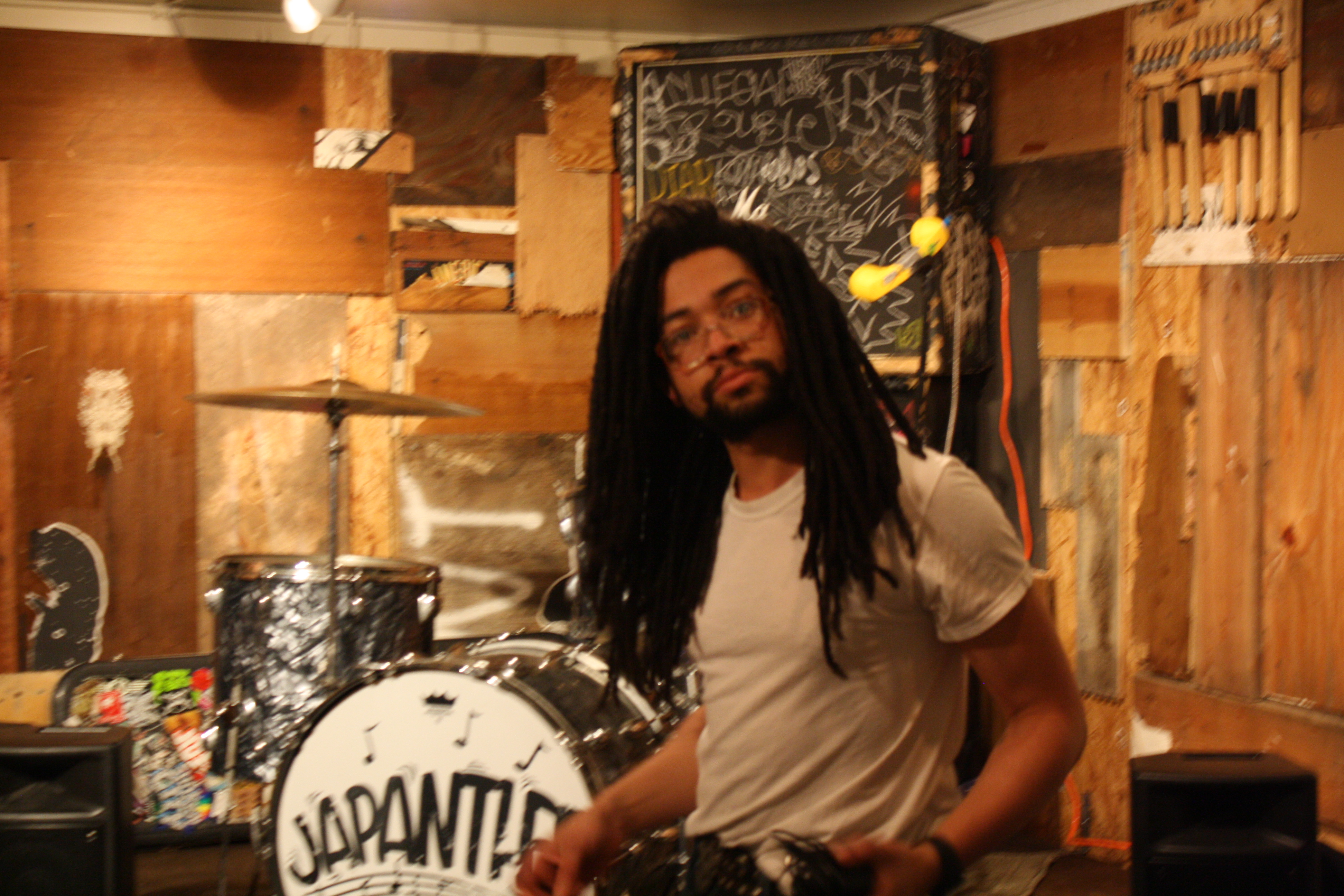 Black Jeans!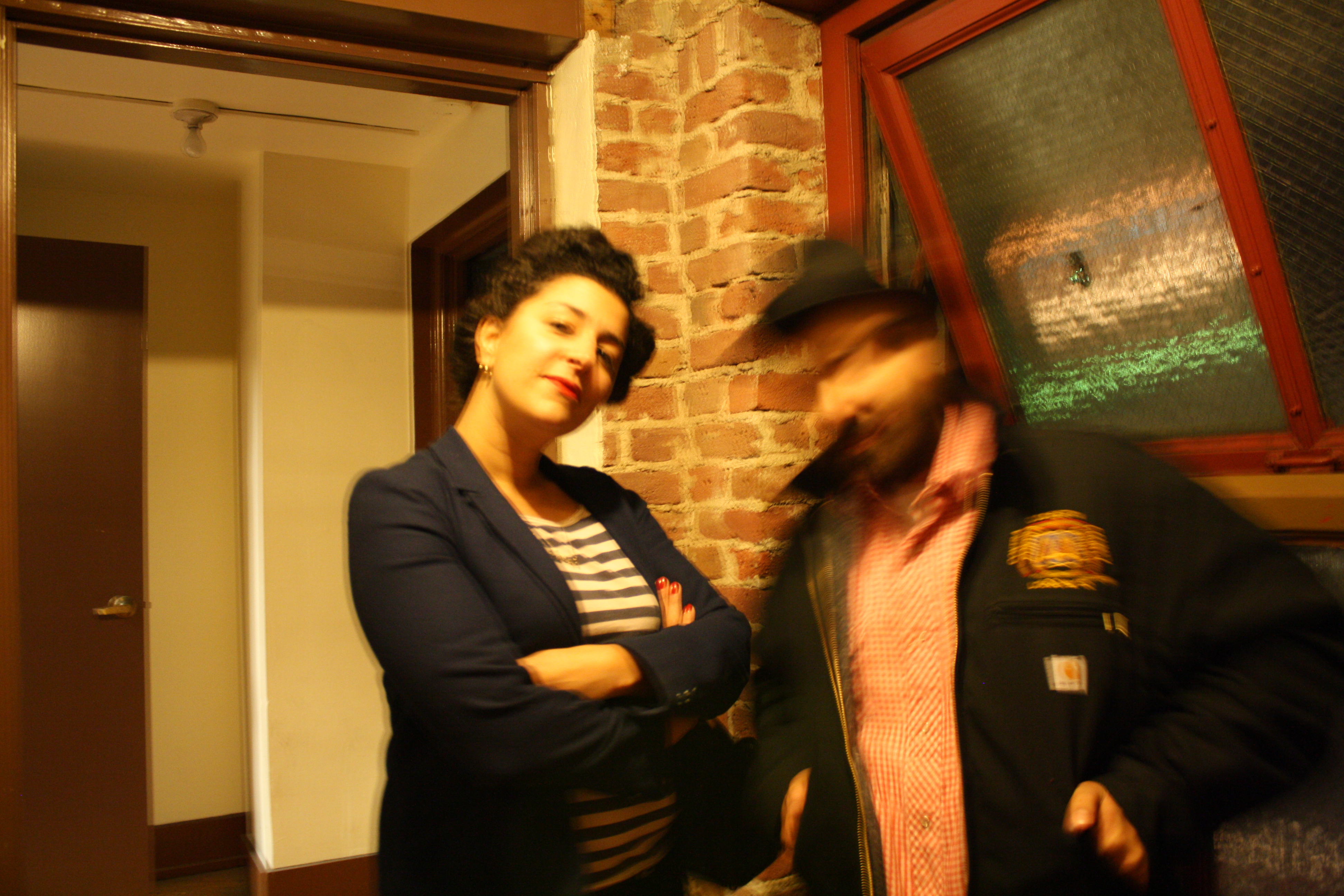 P P Collective was in the place!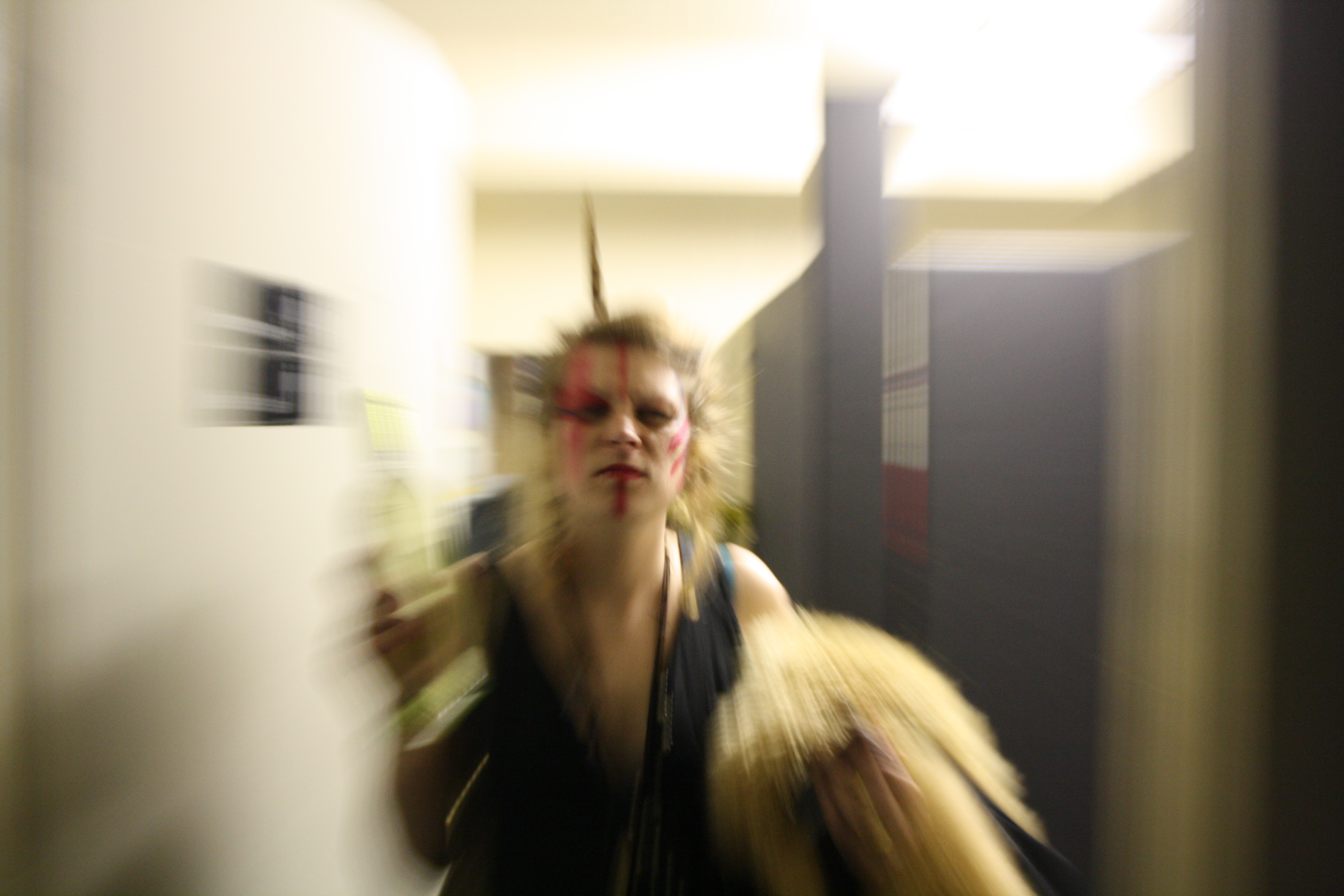 Felice was Wilin!  War paint status!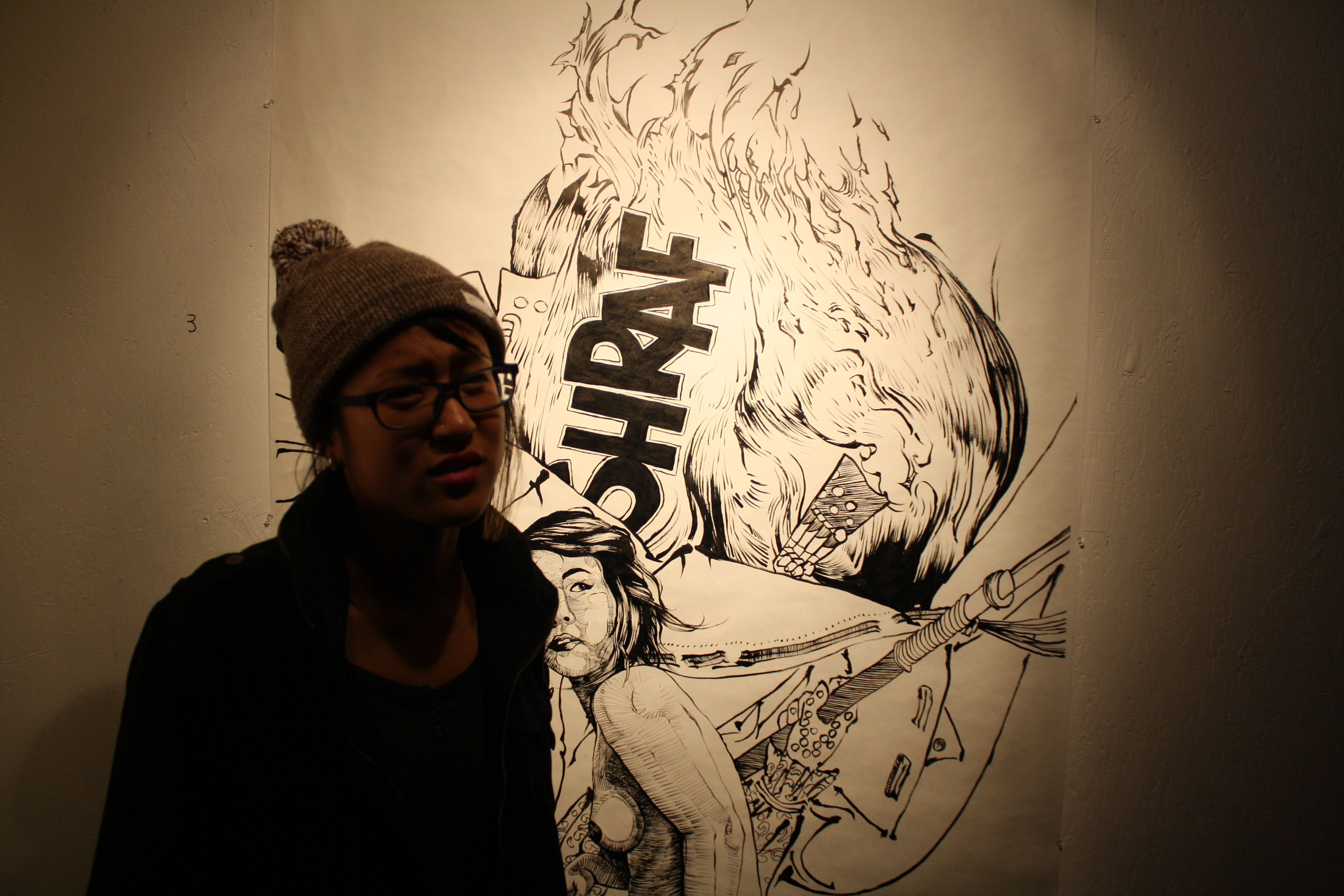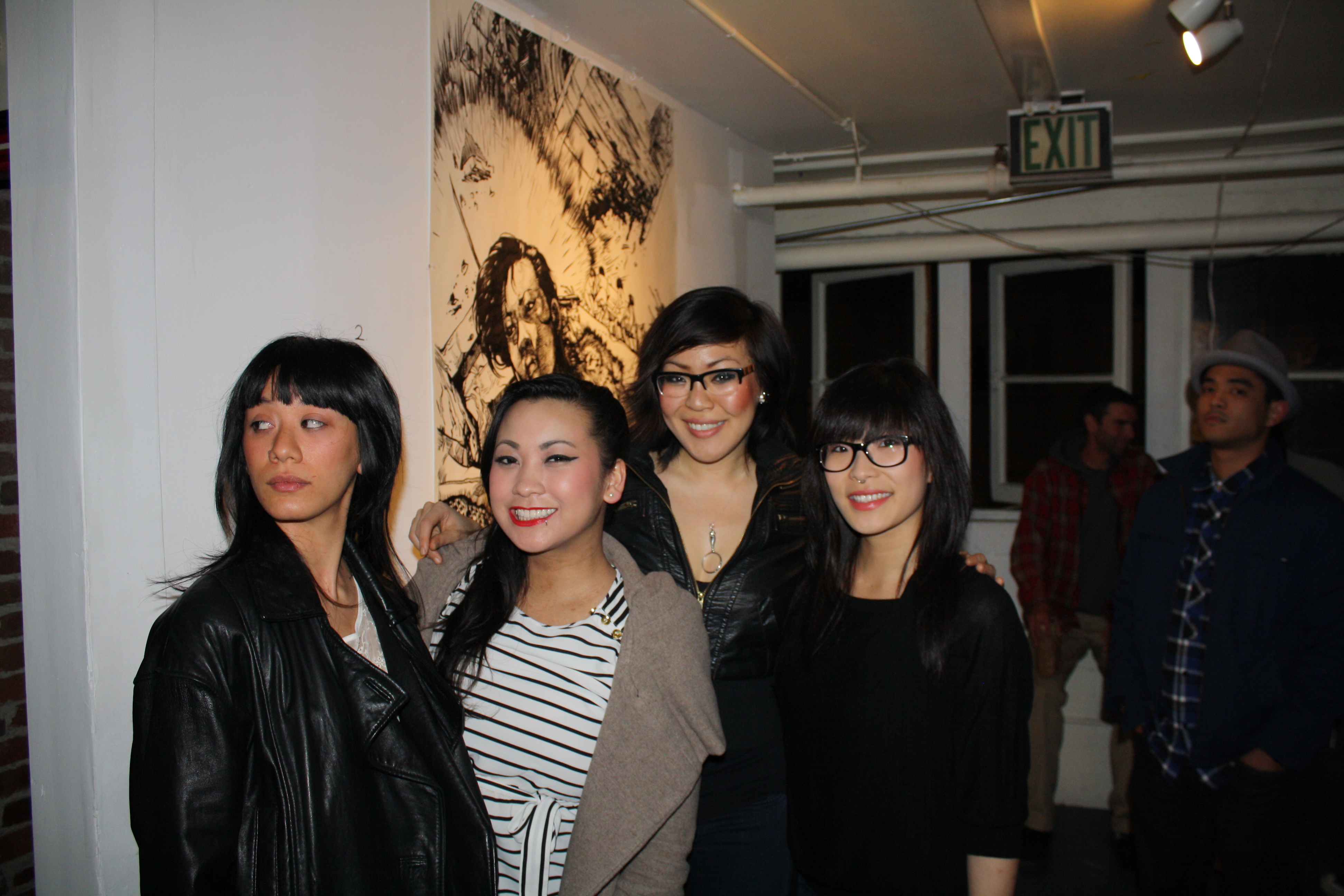 Beautiful Women make any show go off right!  Big Ups to this cru.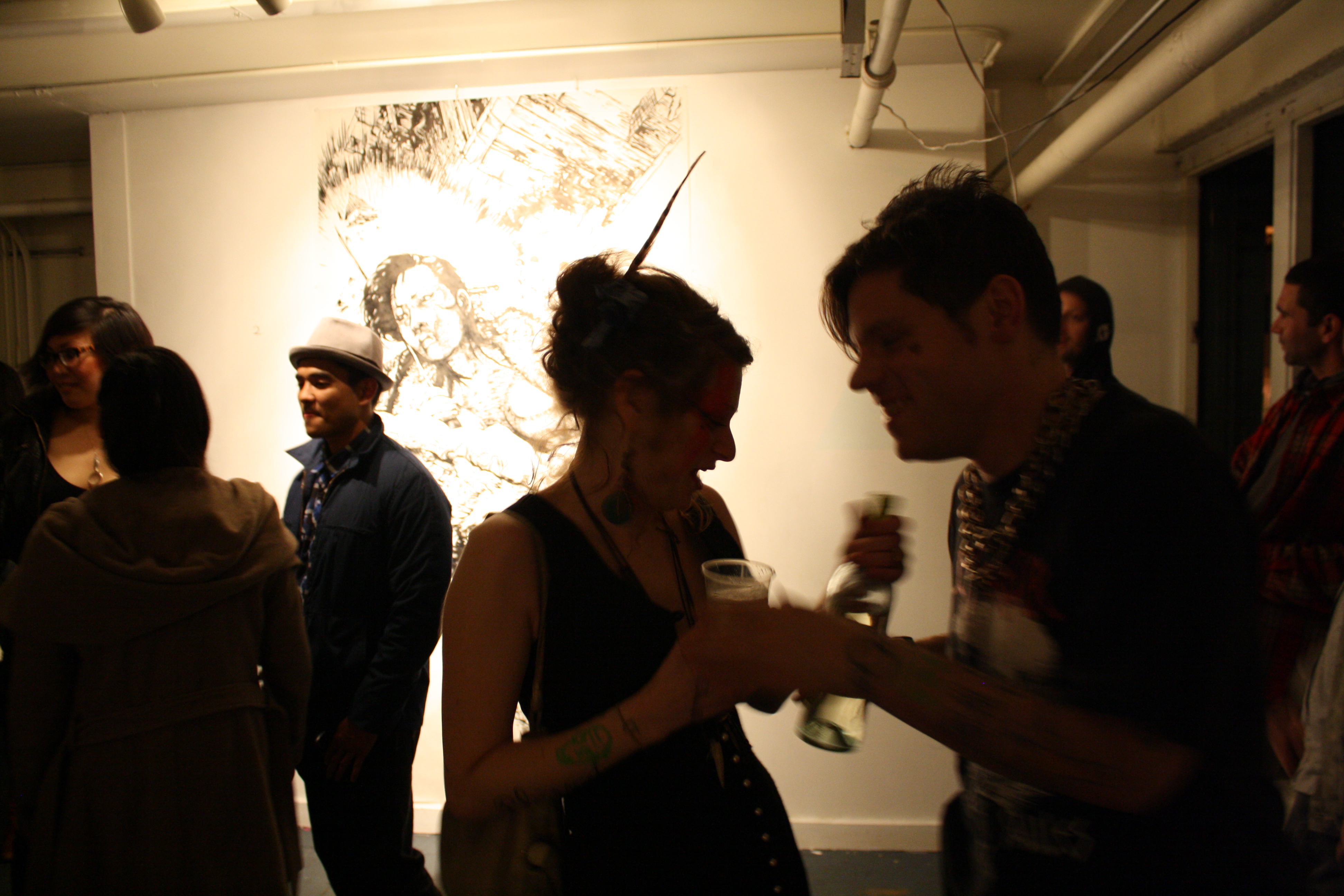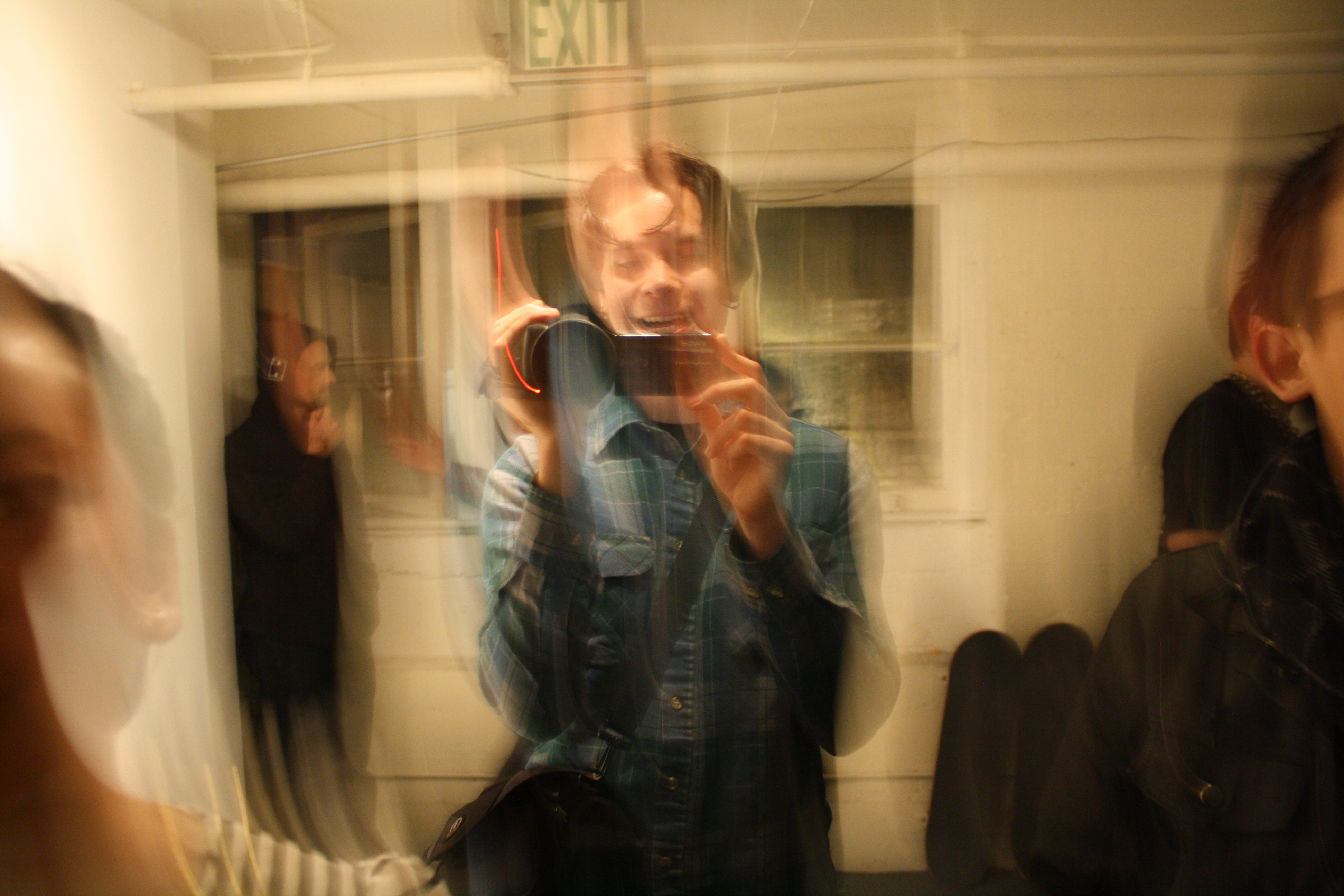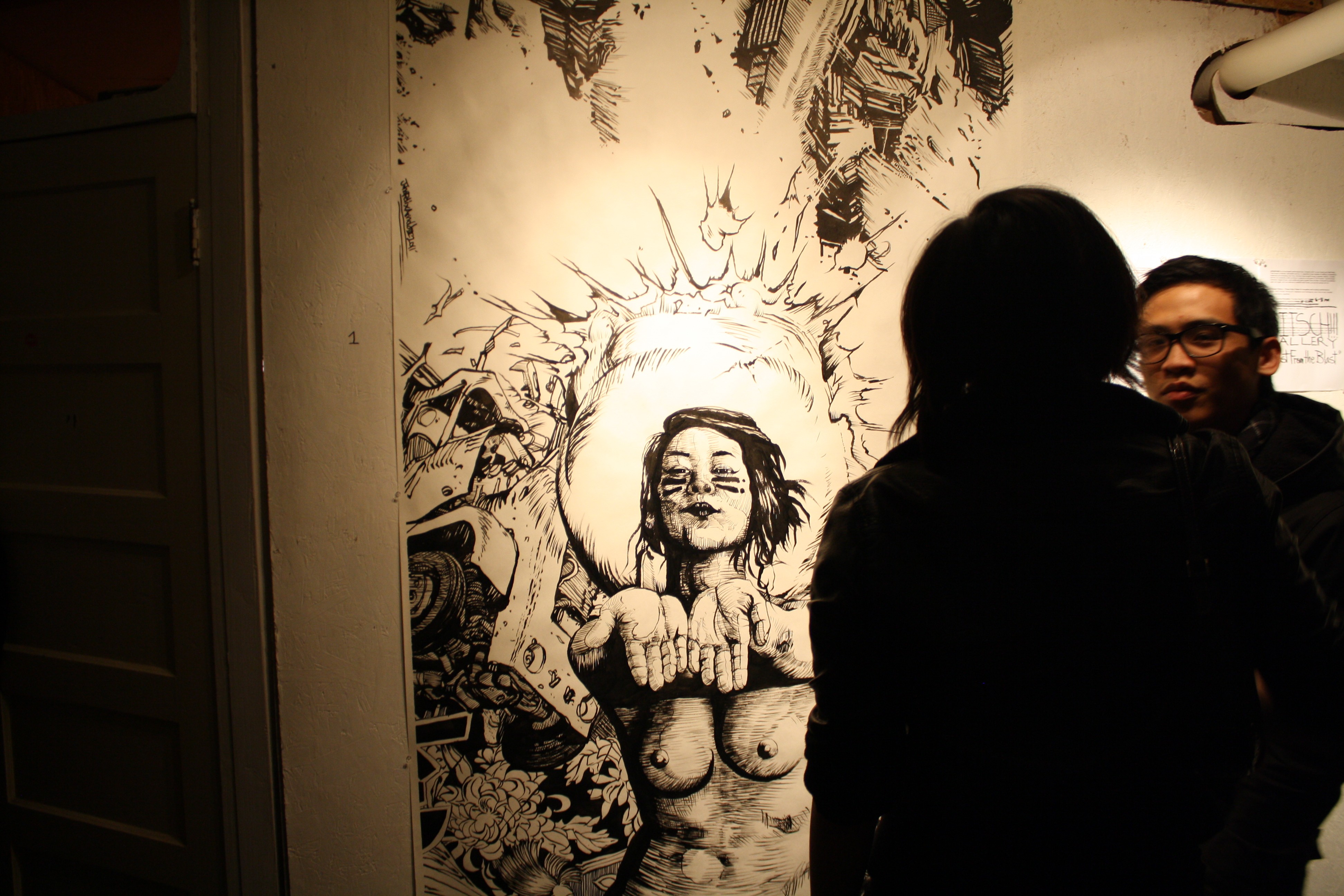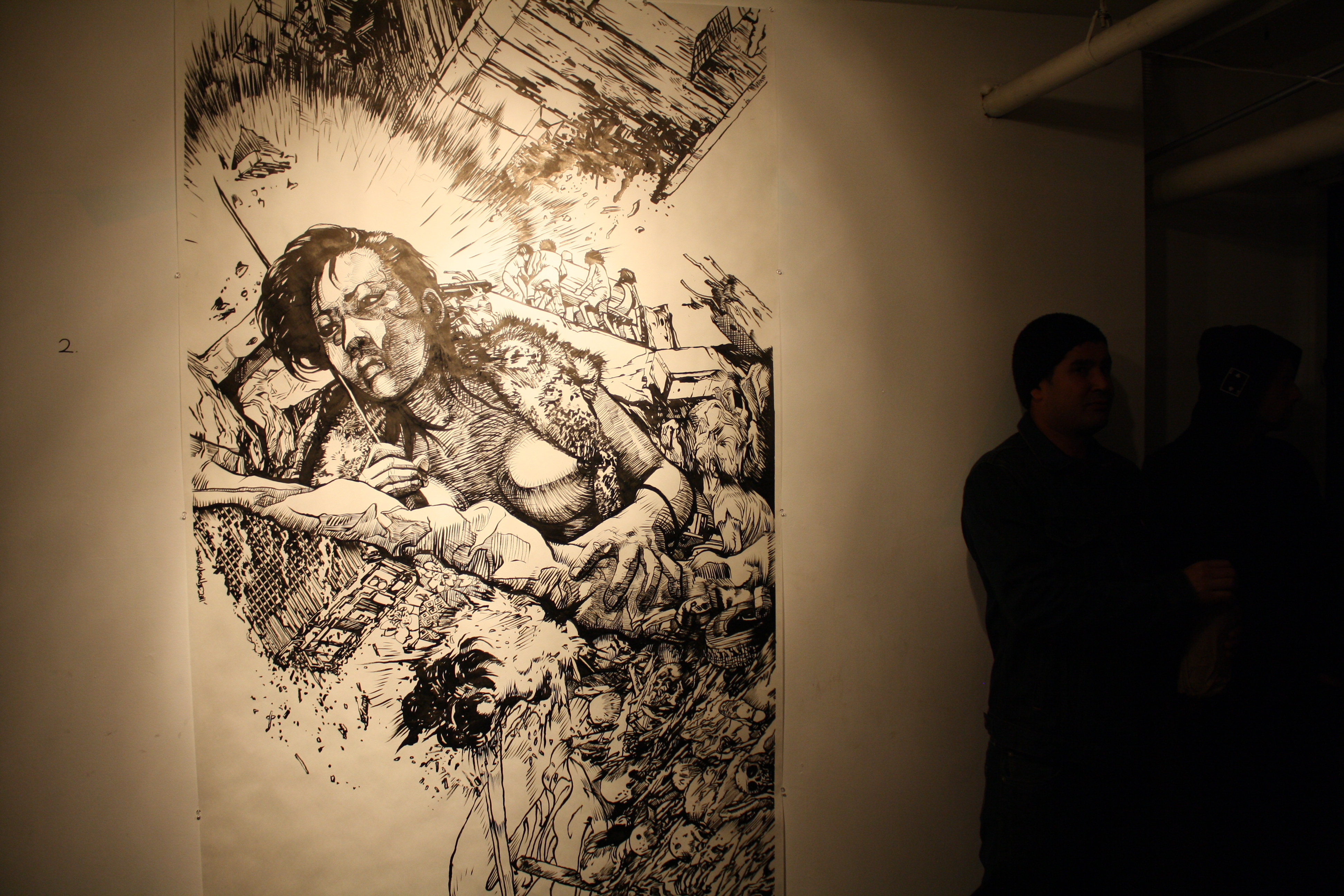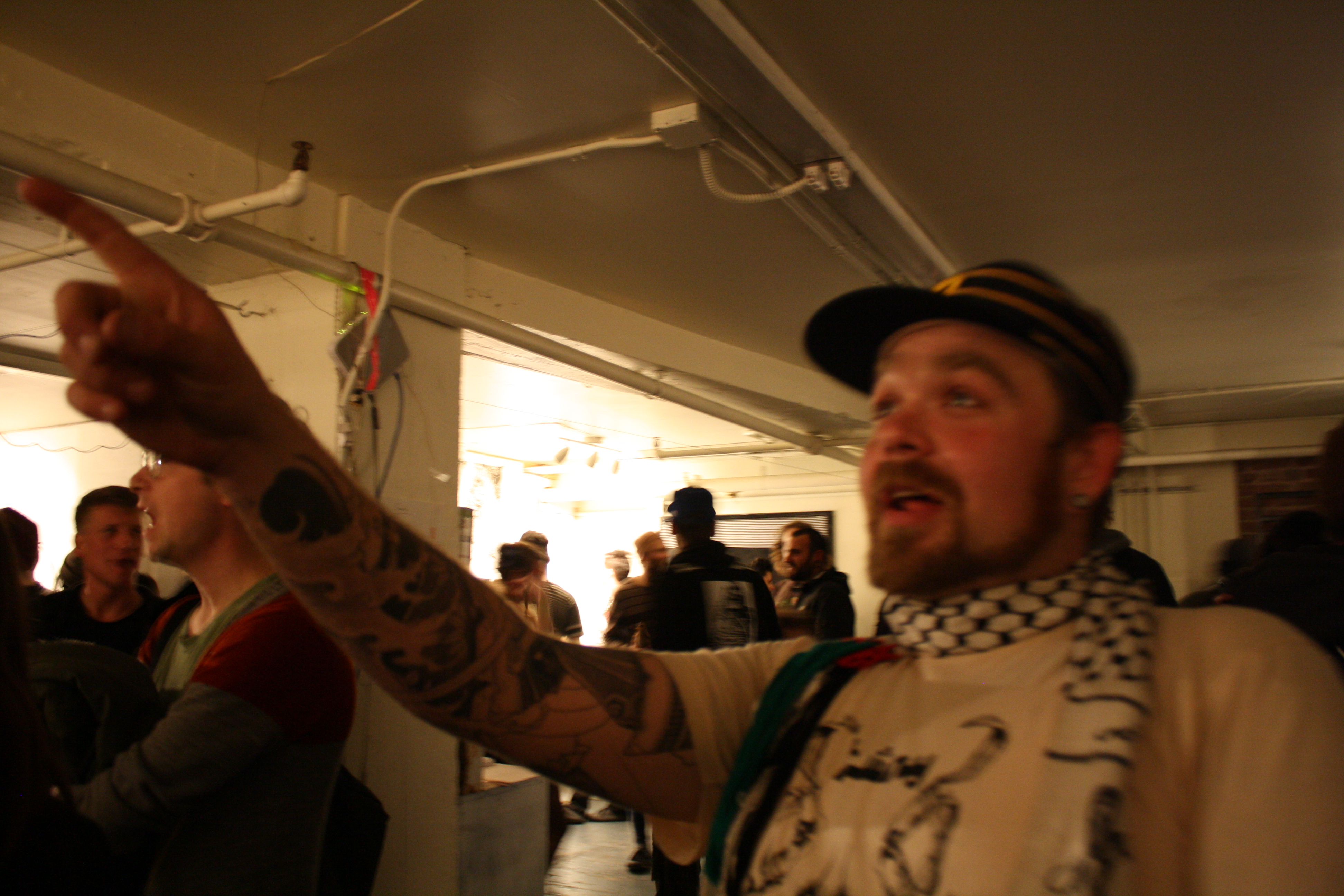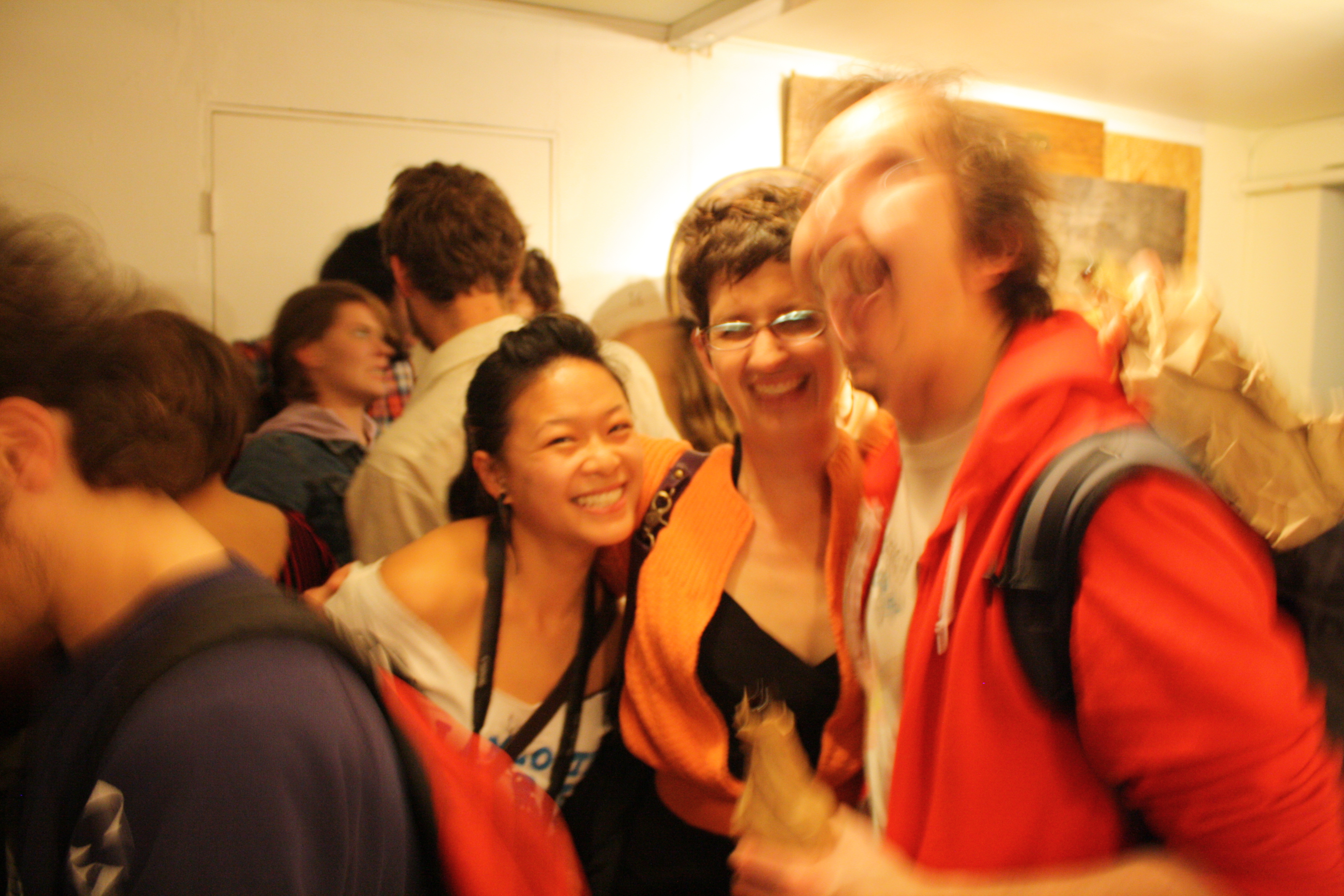 None of this could have ever happened without Anna, Amy, and Brendan!  Thank you All!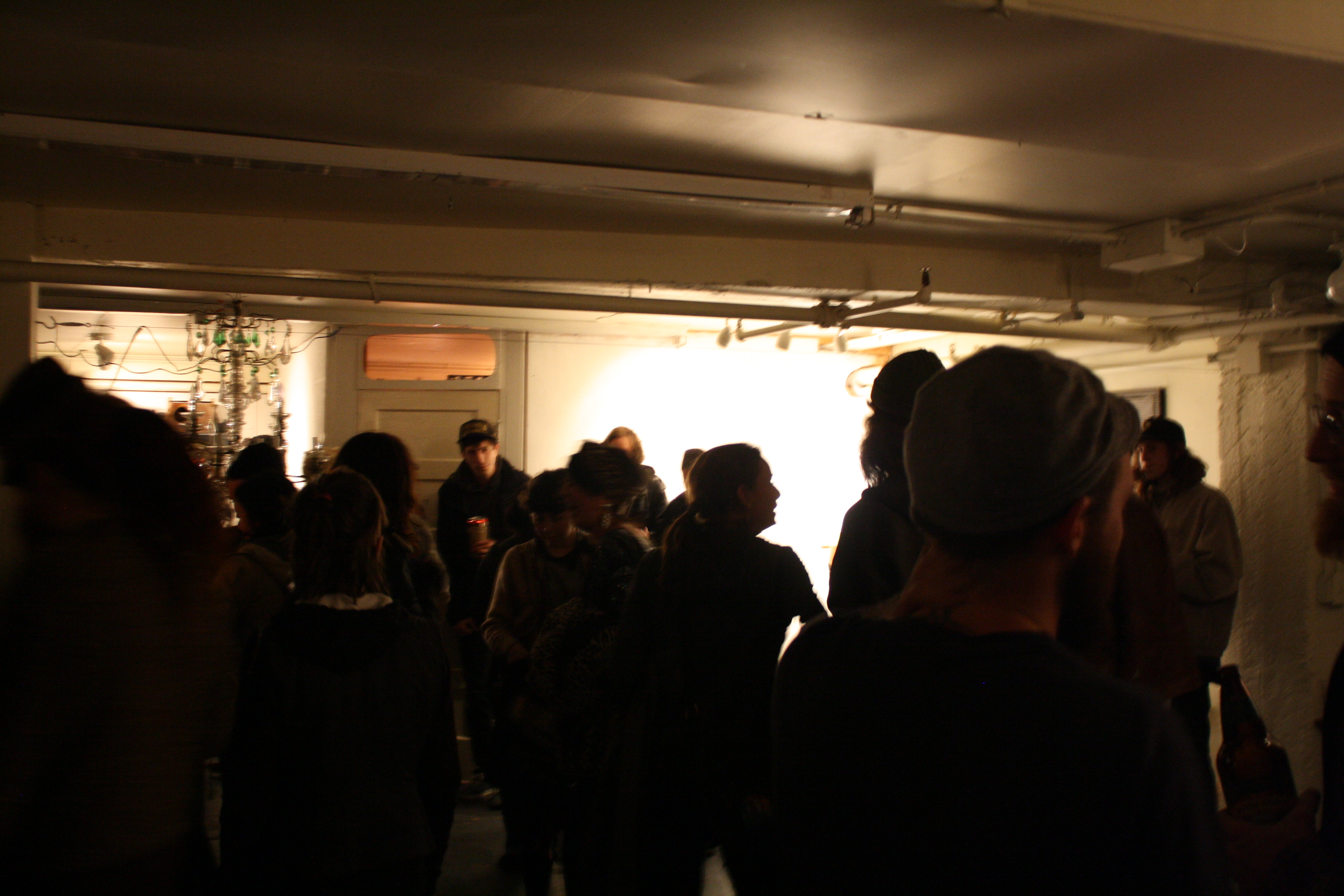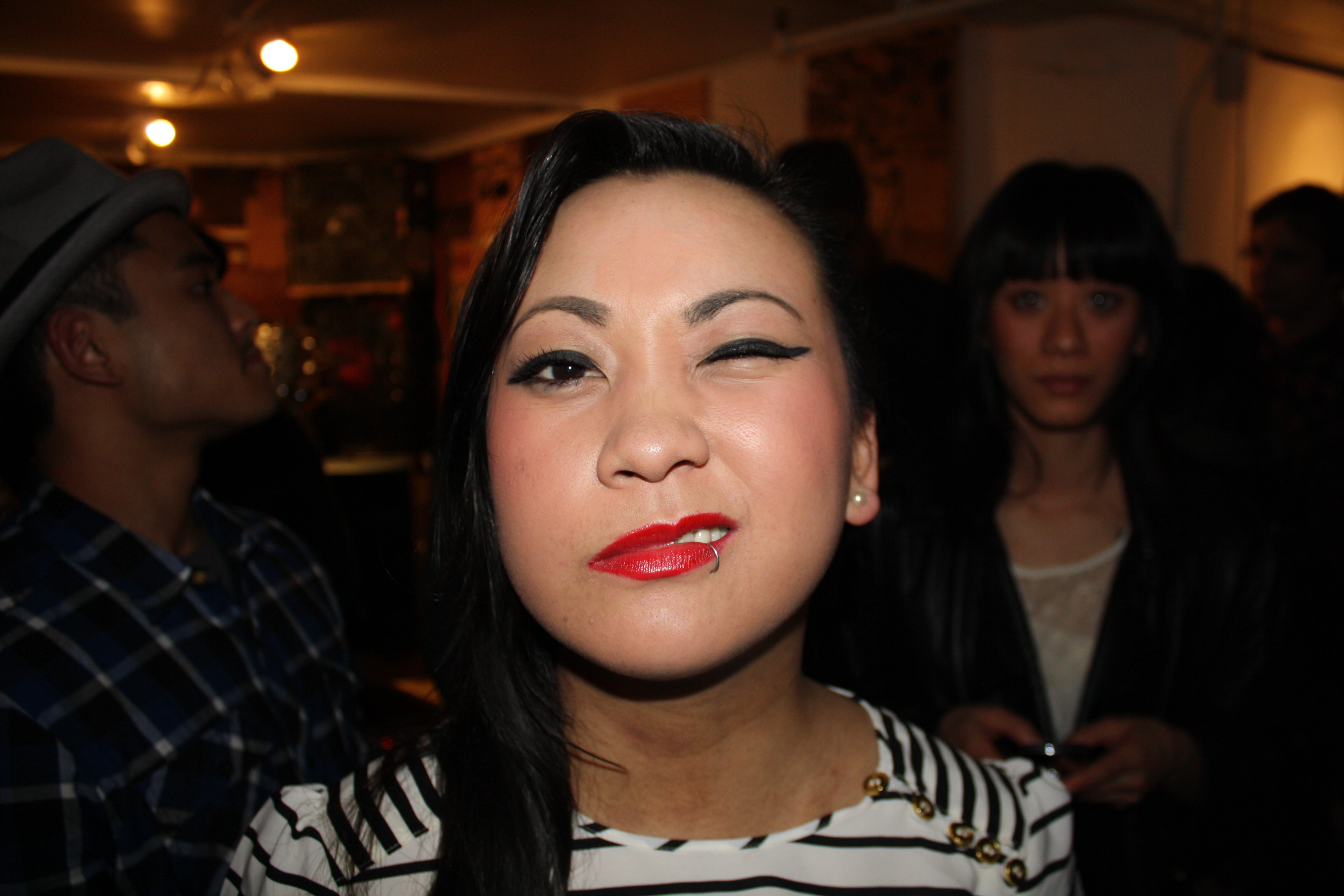 And a big thank you to Robin for all of her help with the show!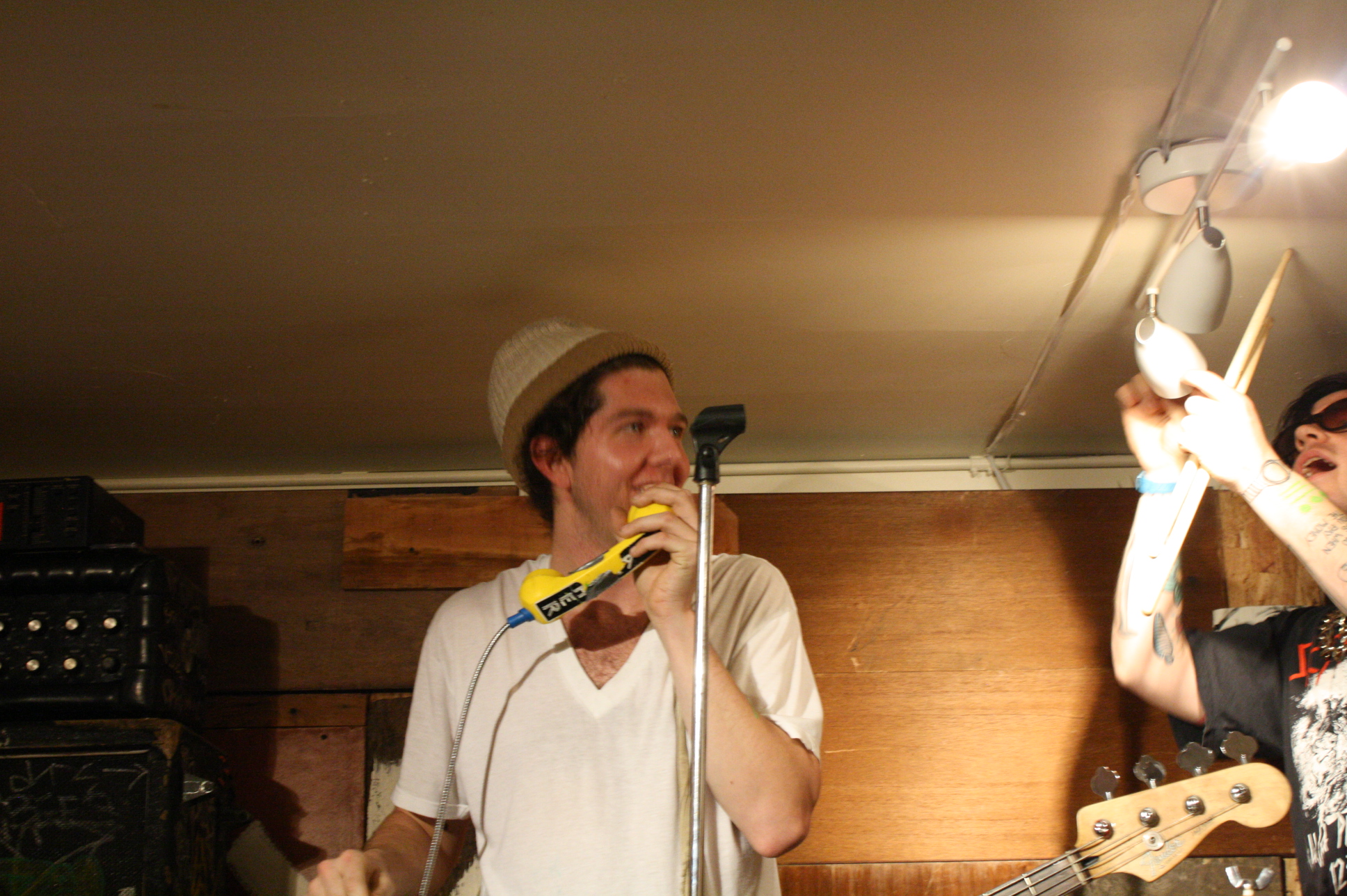 Reilly Channeling Bruce Springstein!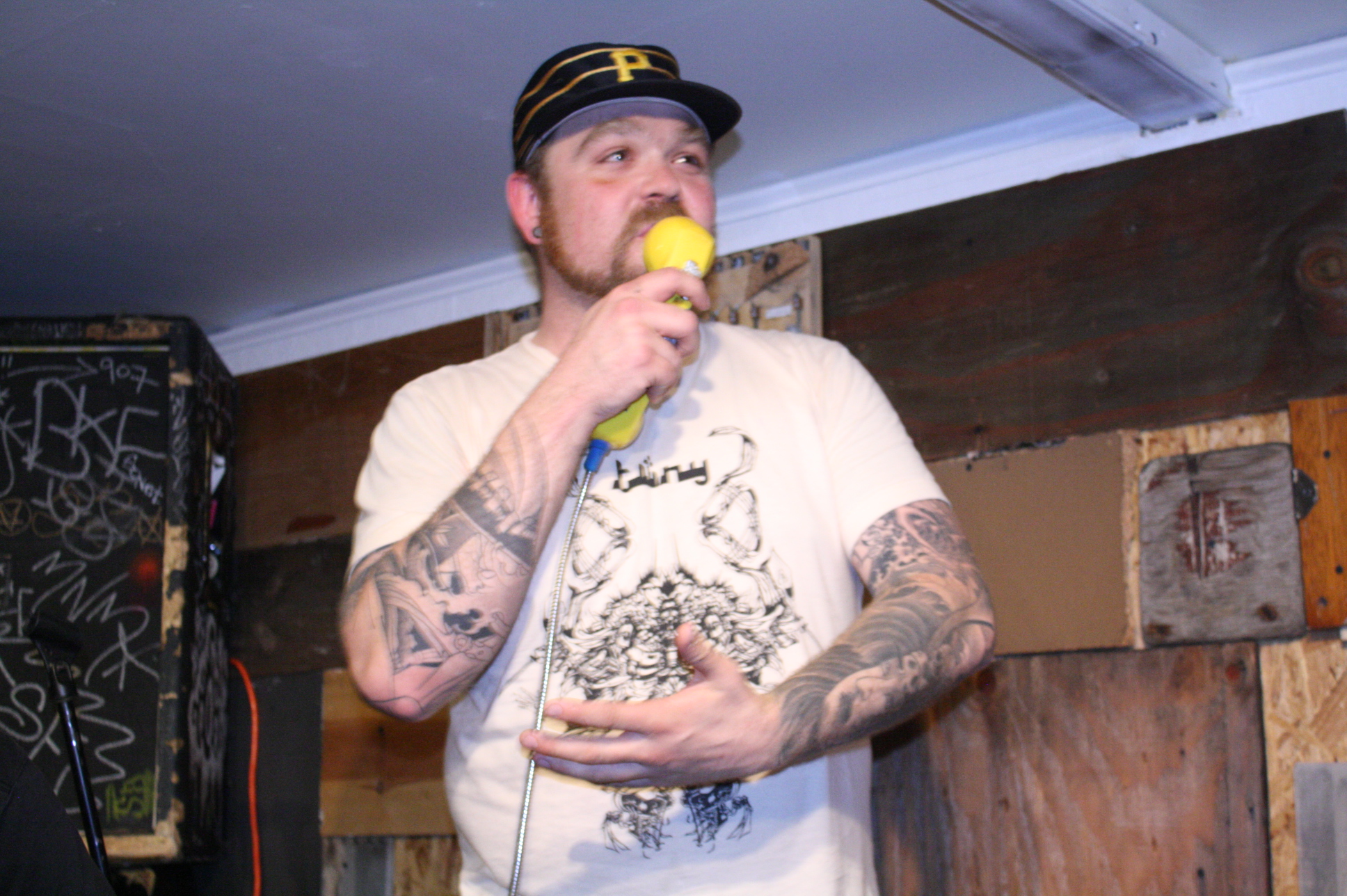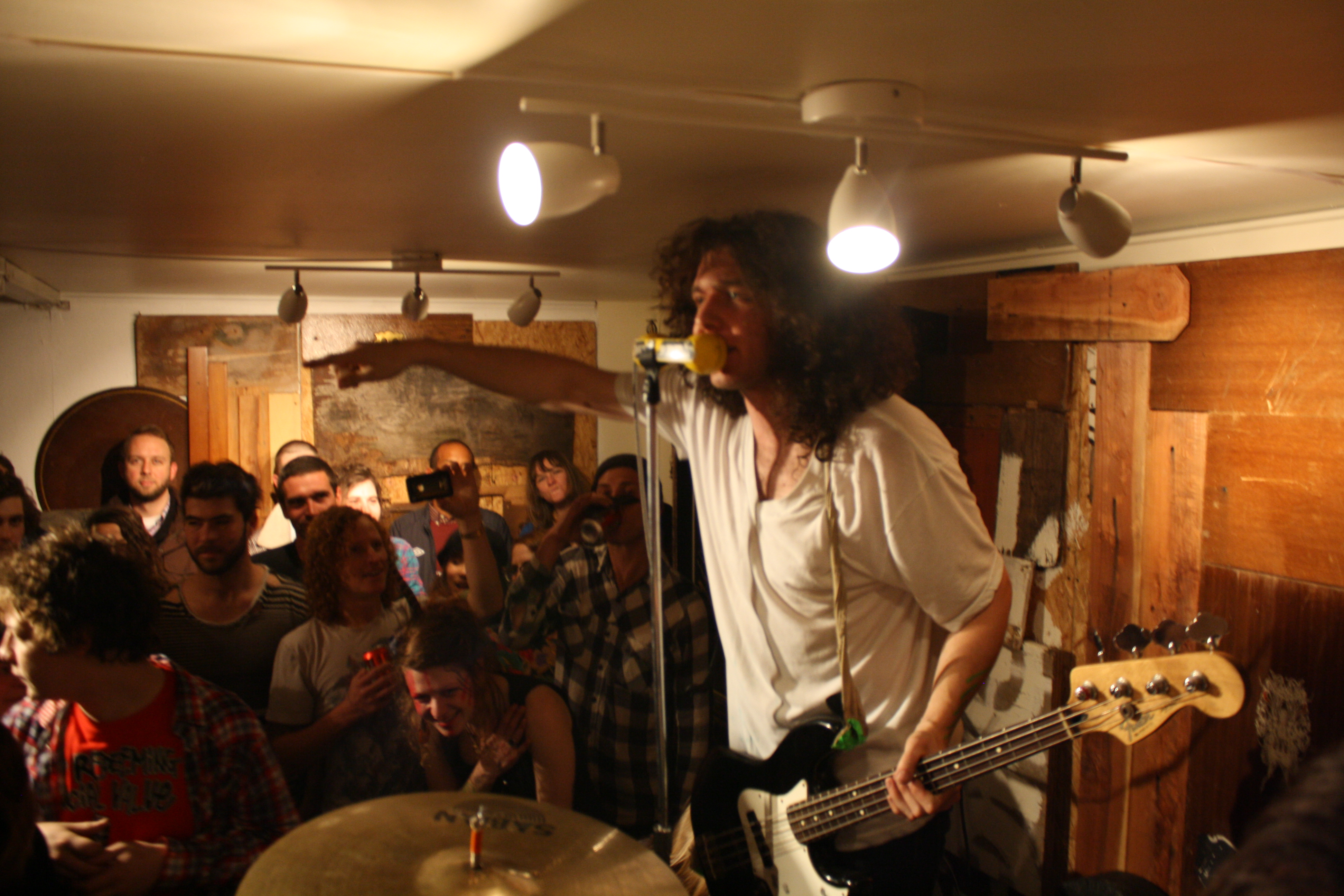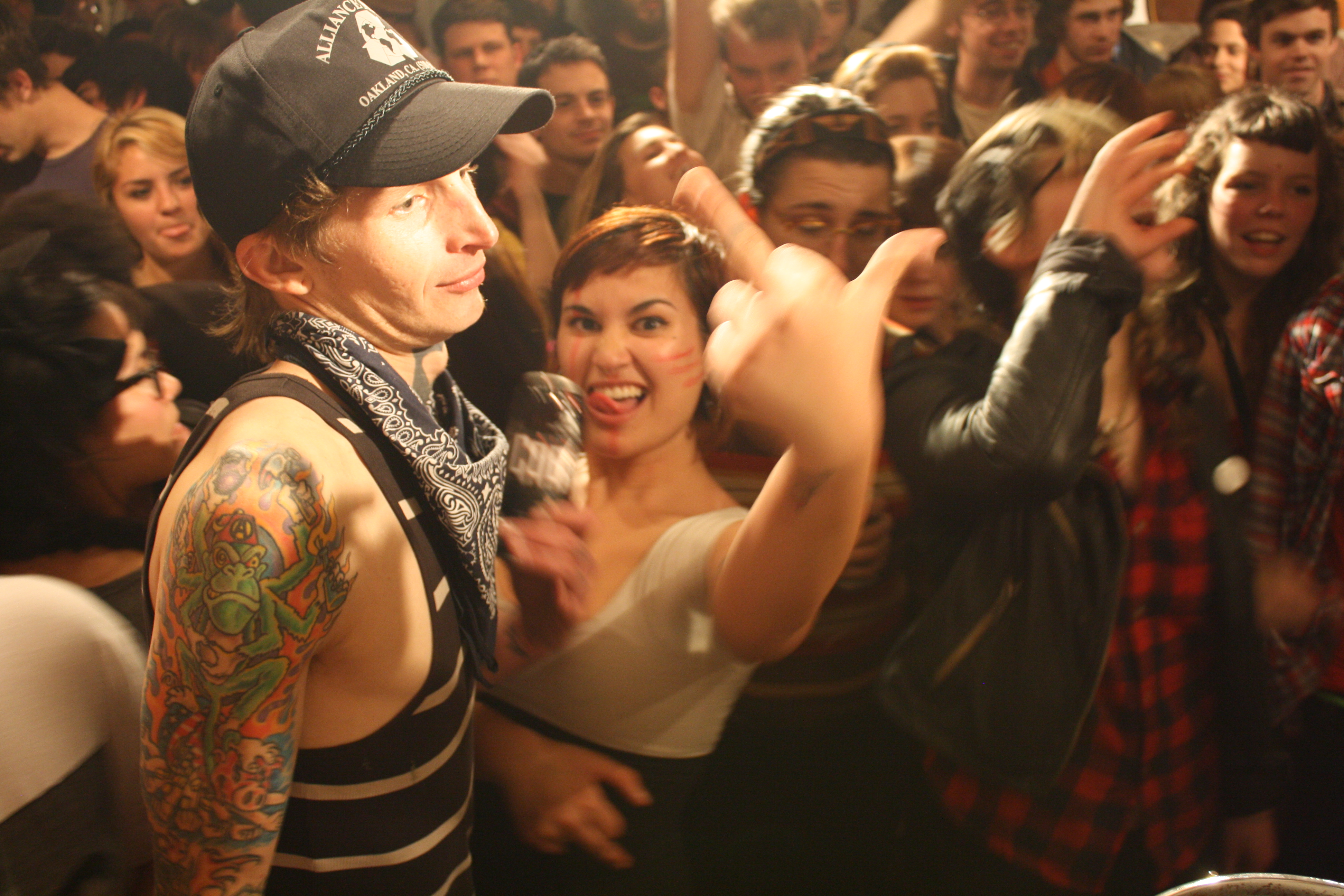 The Illest of all time showed up.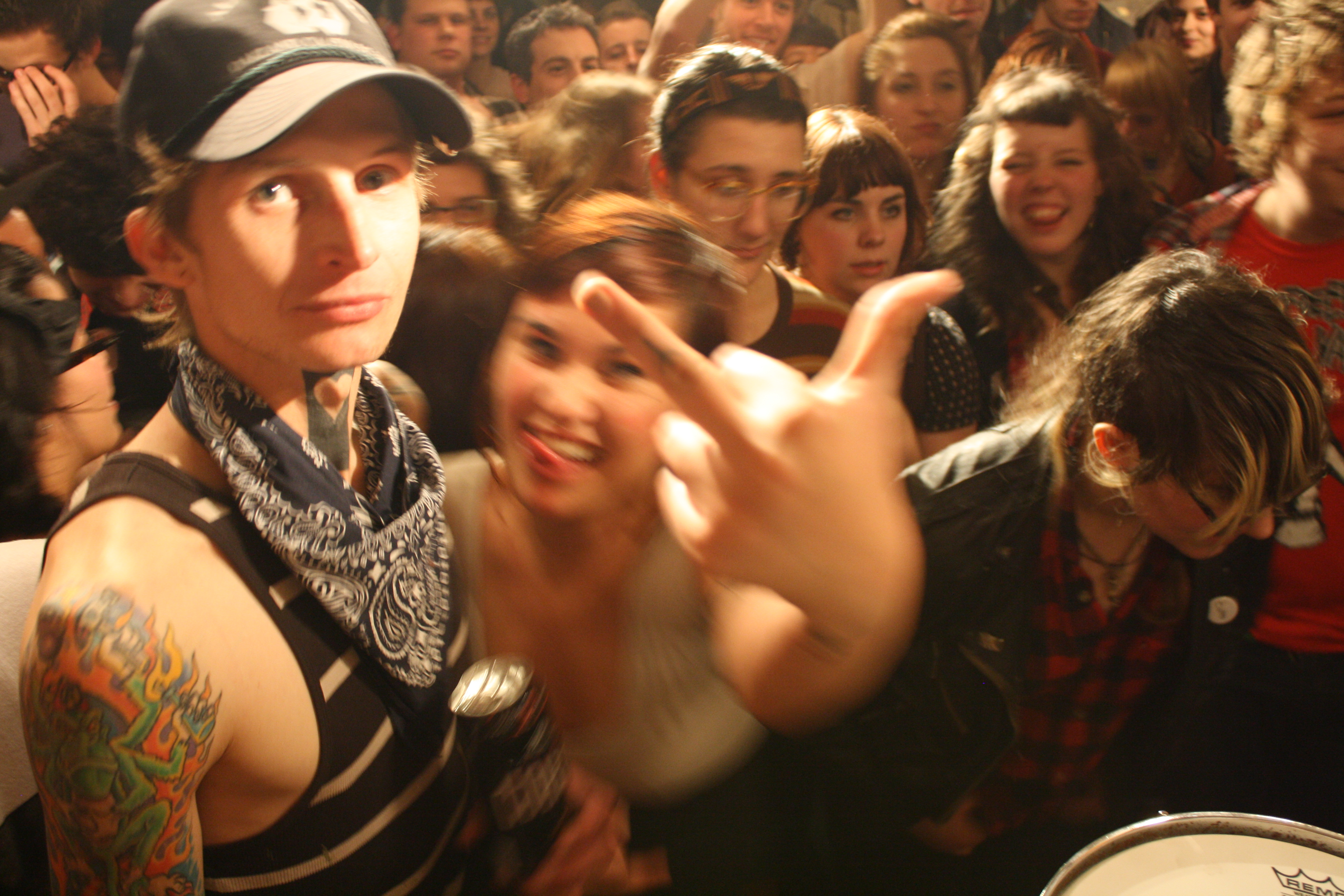 And they went hard!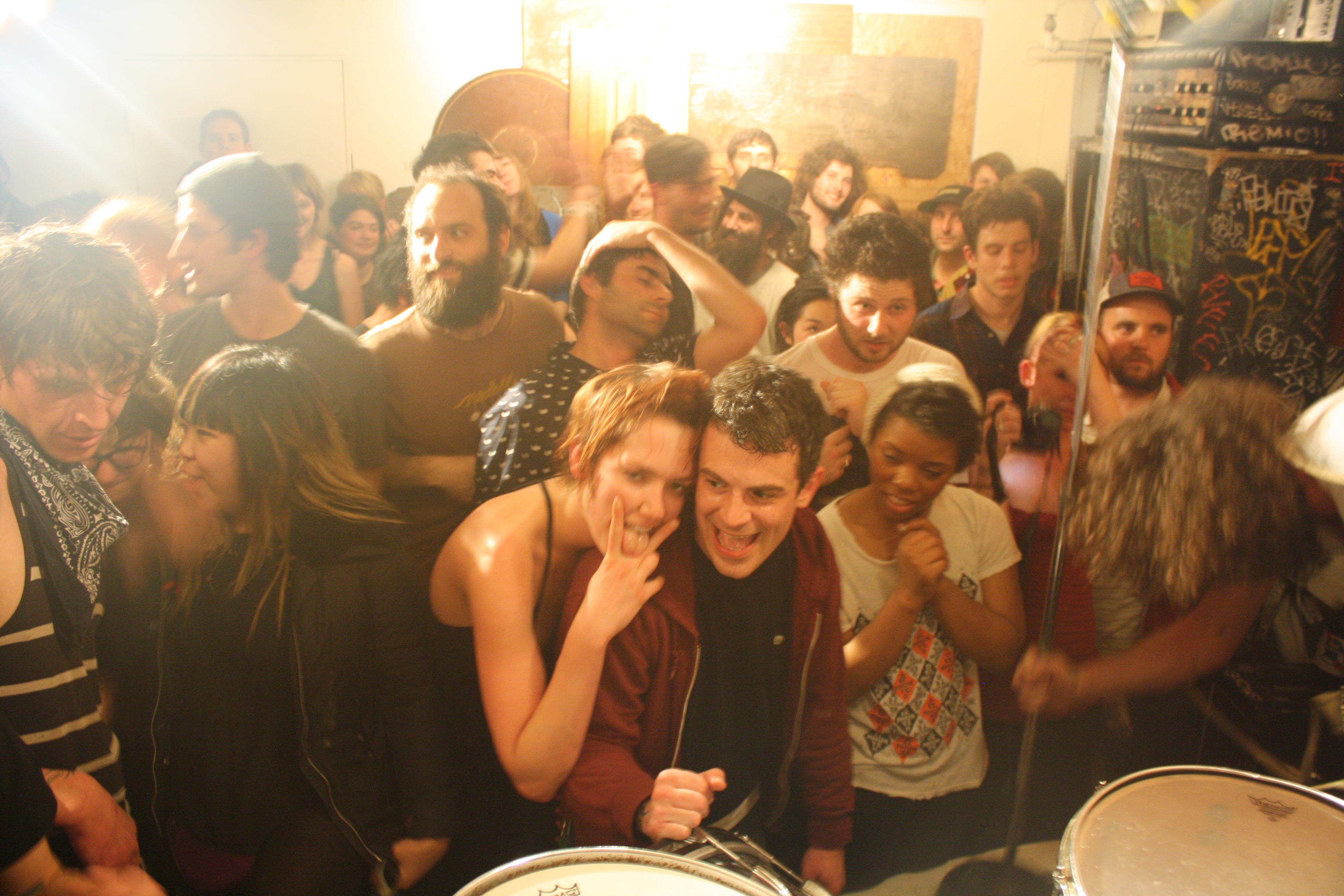 Eat Pussy For Life!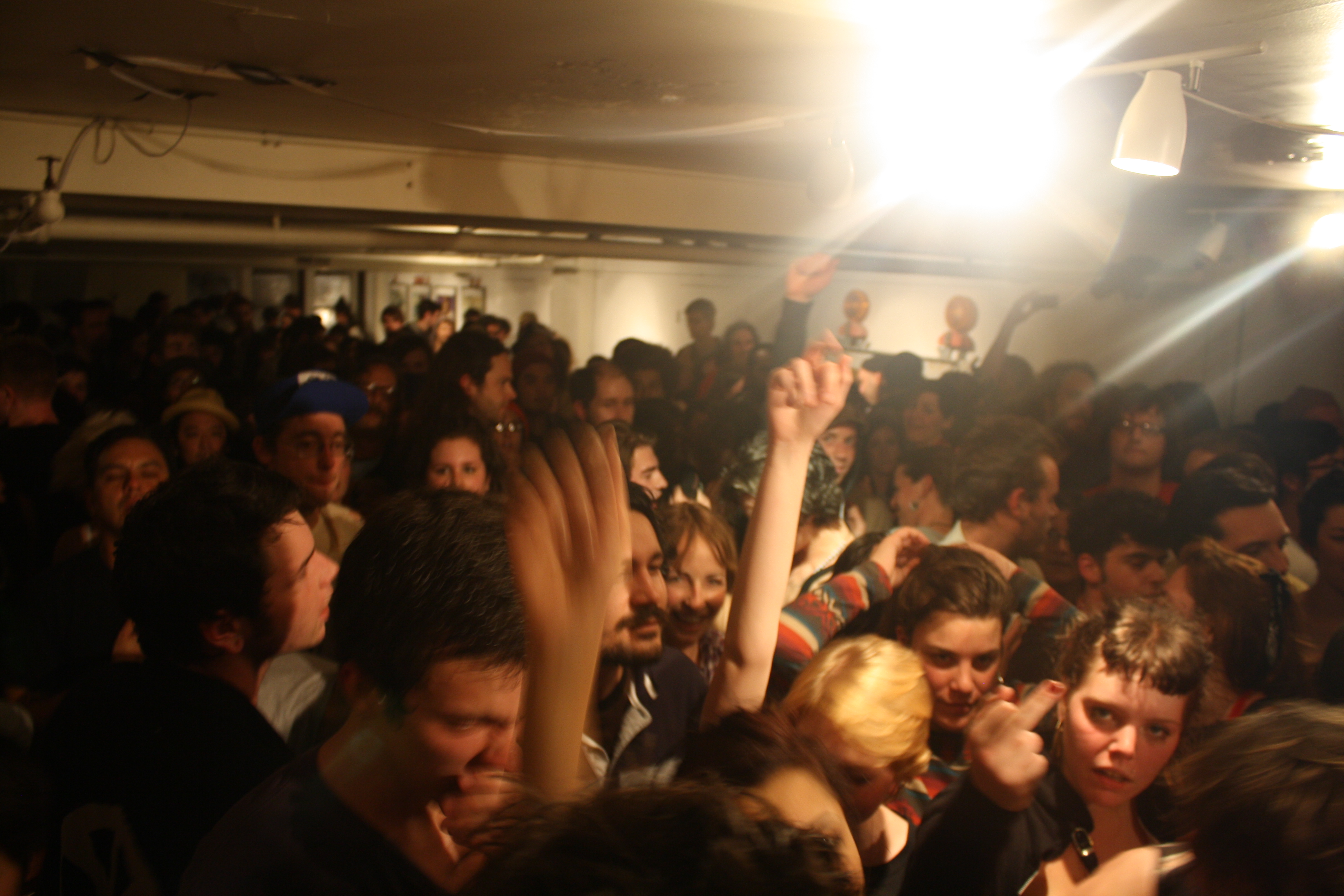 This kids name is Anthony! He is the man! His family brought him out to the show and he was fun as hell to rock out with!
They played one last song!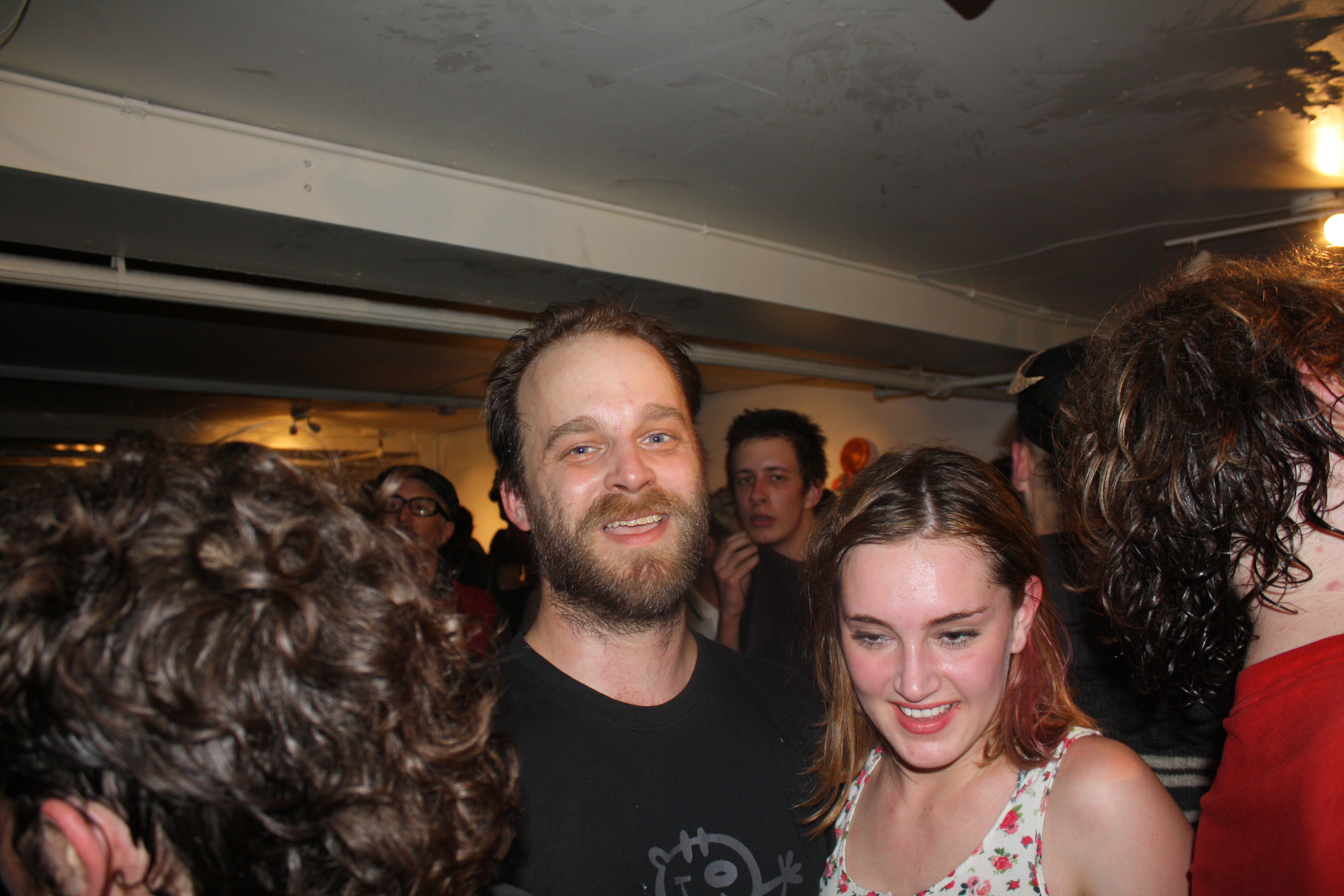 And David Young V ...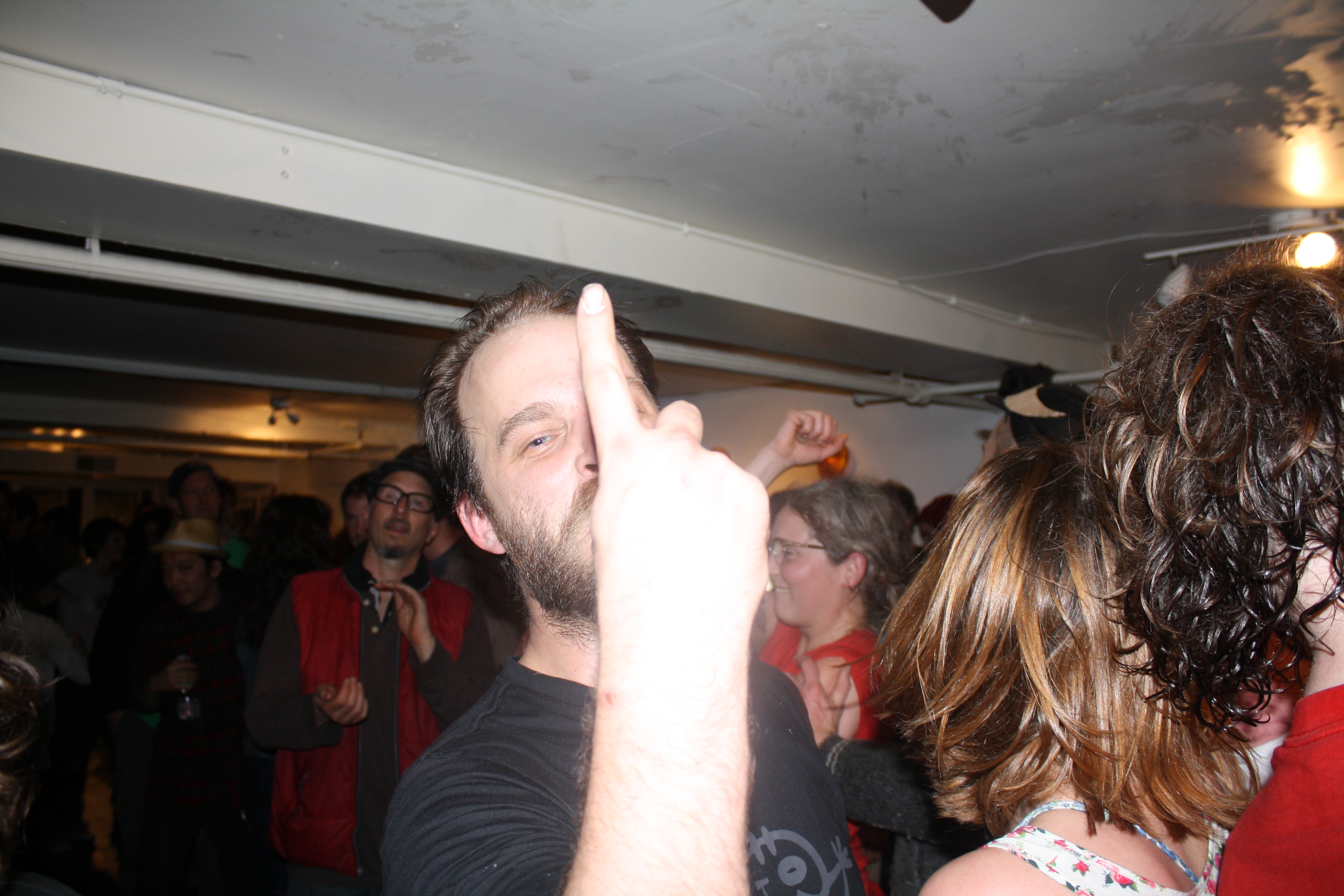 Had a fucking Blast!!!! at Past From the Blast!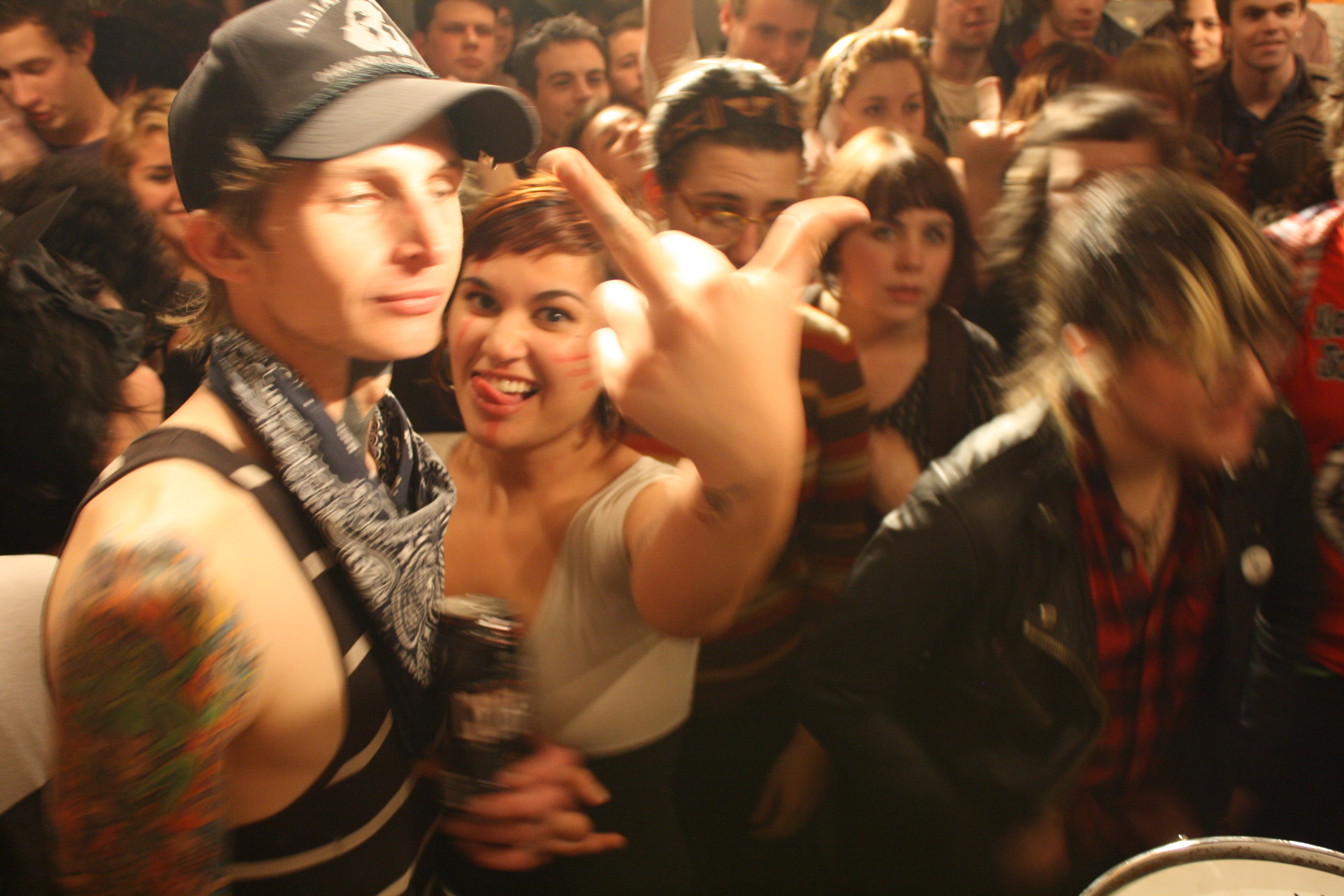 See You Soon!-John Felix Arnold III