So latest show, "The Love of All ABove" is coming up in a week at Queens Nails Projects, and I am psyched.  I have actually been getting quite a bit of press behind it and am very proud of what has been transpiring.  First of all, Daylight Curfew interviewed me and did a podcast for their site, it was really cool here is a promo video of the show, link to the article,  and the podcast. [youtube http://www.youtube.com/watch?v=WmYnDEl1f9I]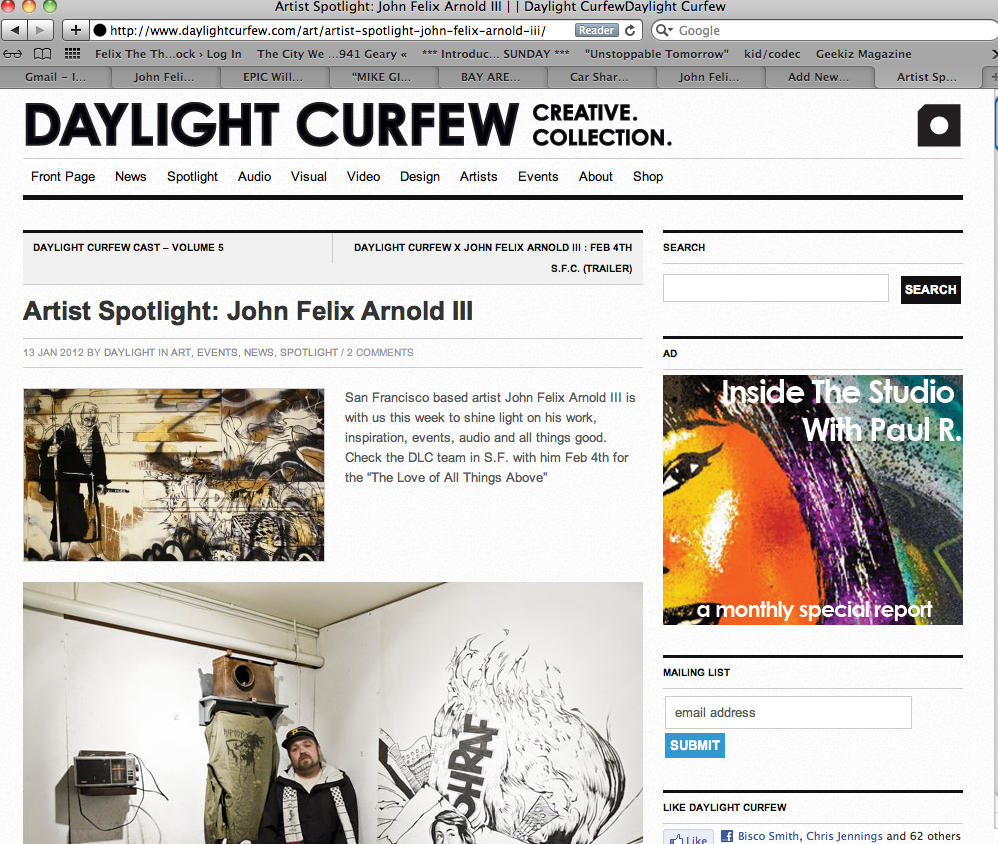 Here is the link to the podcast...
Check out the links and let me know what you thinks;)  Big Thanks to Daylight Curfew!