We have a go Everyone Past From the Blast is back on!!!  After Queens Nails having to postpone it indefinitely due to issues they have recently experienced which have shut them down for a time, I have fought hard to bring this show back and have hustled hard and fast to make it happen.  It is a beautiful show and I am not willing to let the fire be snuffed out!  A venue has been confirmed, Japanther is on their way and the shit goes down on the same night as originally planned, Thursday March 3rd!  Other bands such as Great Willow will perform as well. This Thursday March 3rd from 6-?pm at the Kitsch Gallery in the Mission! This show is a testament to the fact that hard work, passion, DIY guts, and never giving up makes the world go round!  Join me March 3rd.
Kitsch is located at 3265 17th St Suite 204 (17th and Capp next to the Uptown) San Francisco, CA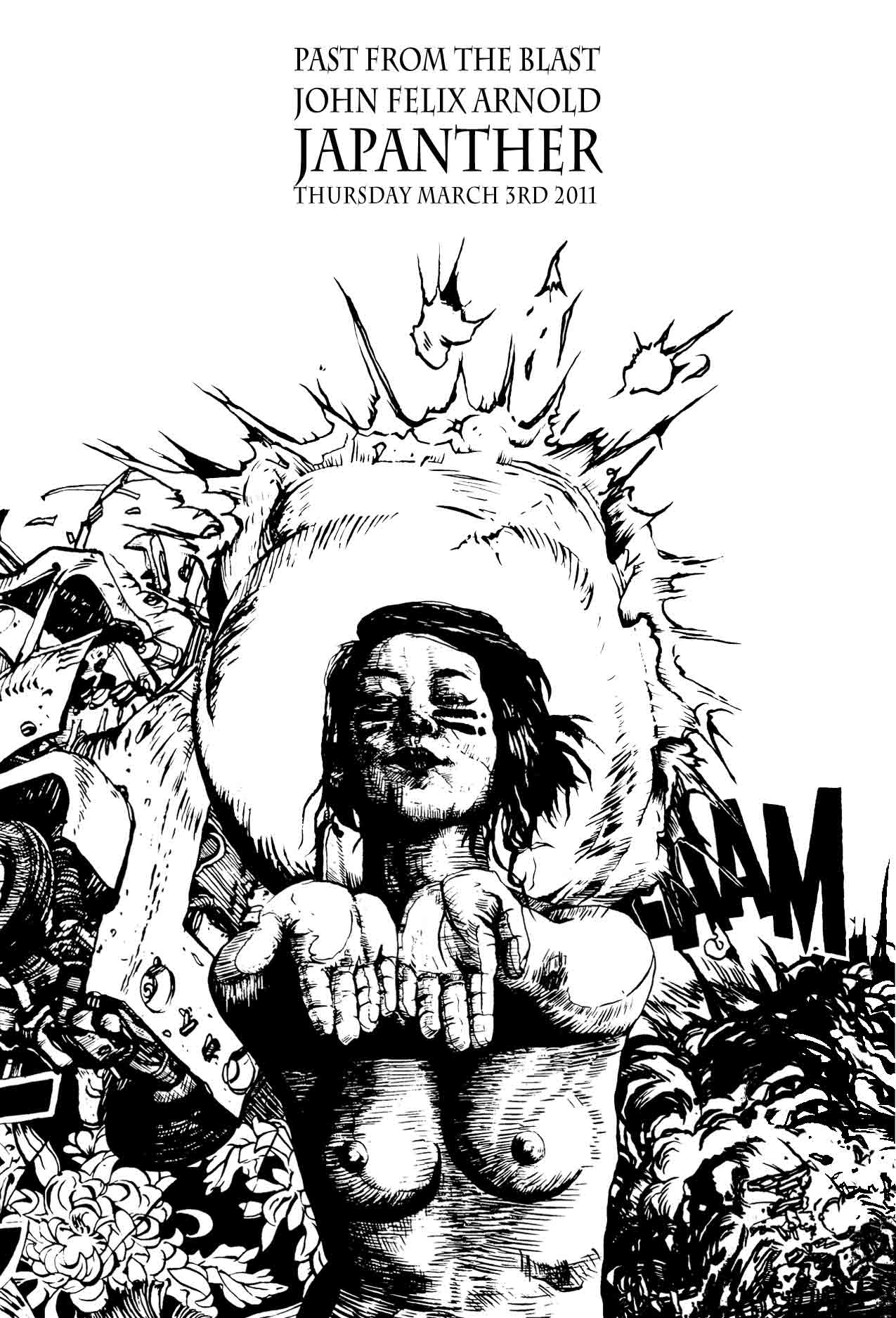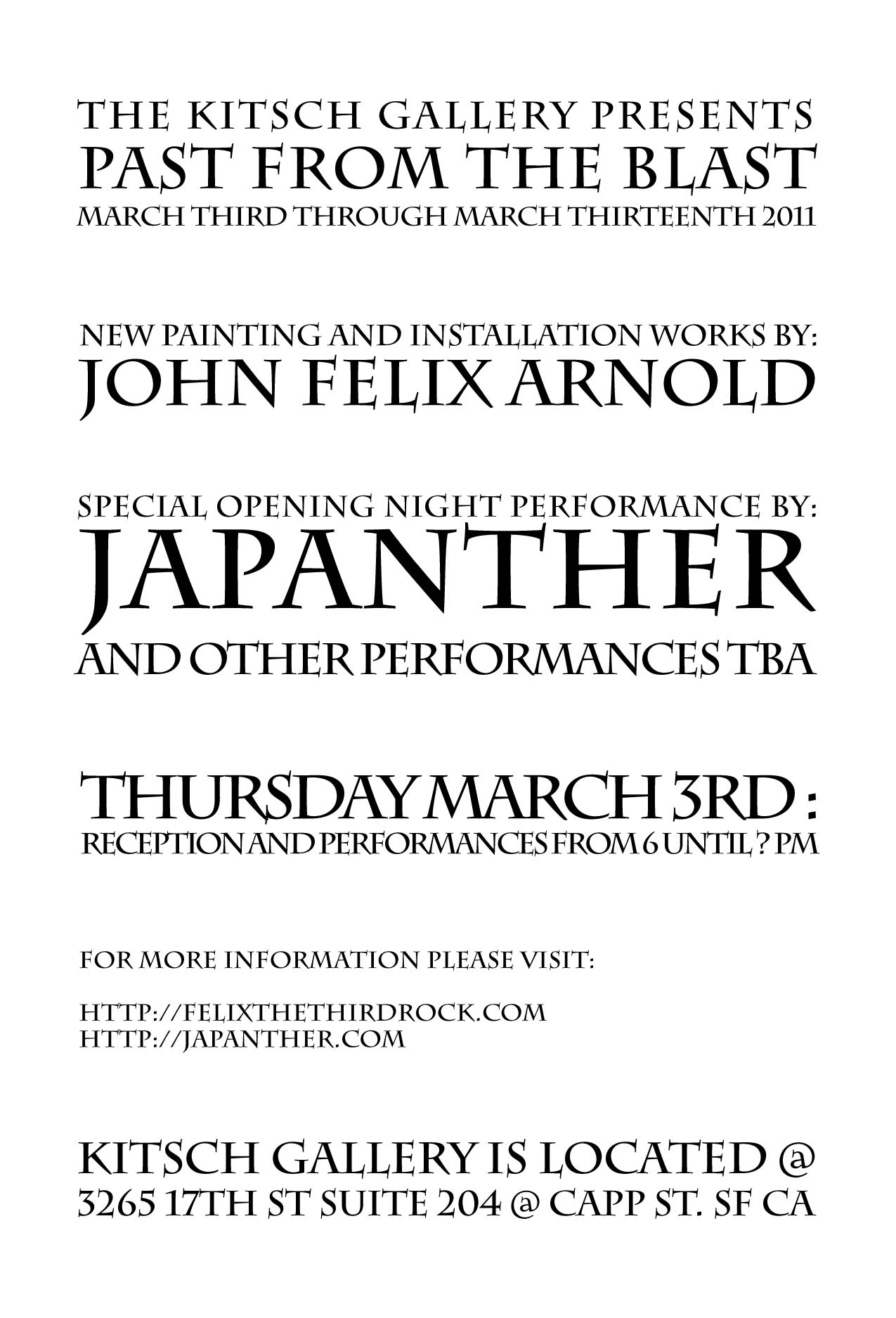 Here are the revised flyers please copy and redistribute to anyone!