The flyers are in and we are rollin.  Five Pieces total are finished for the show and I am chugging right along on the installation!!!  It is going to be amazing!  Here is the work I have completed for the show, I might go back into Story Time a touch but as of now I feel it is done, and that it is time to move on and let its loose feel speak for itself. Also some step by step images of the large piece are in here as well as stage on of the structure and random pieces of debris for the installation, thanks a million to Terry and Regan for  hooking up the work space, Big Up!... more to come!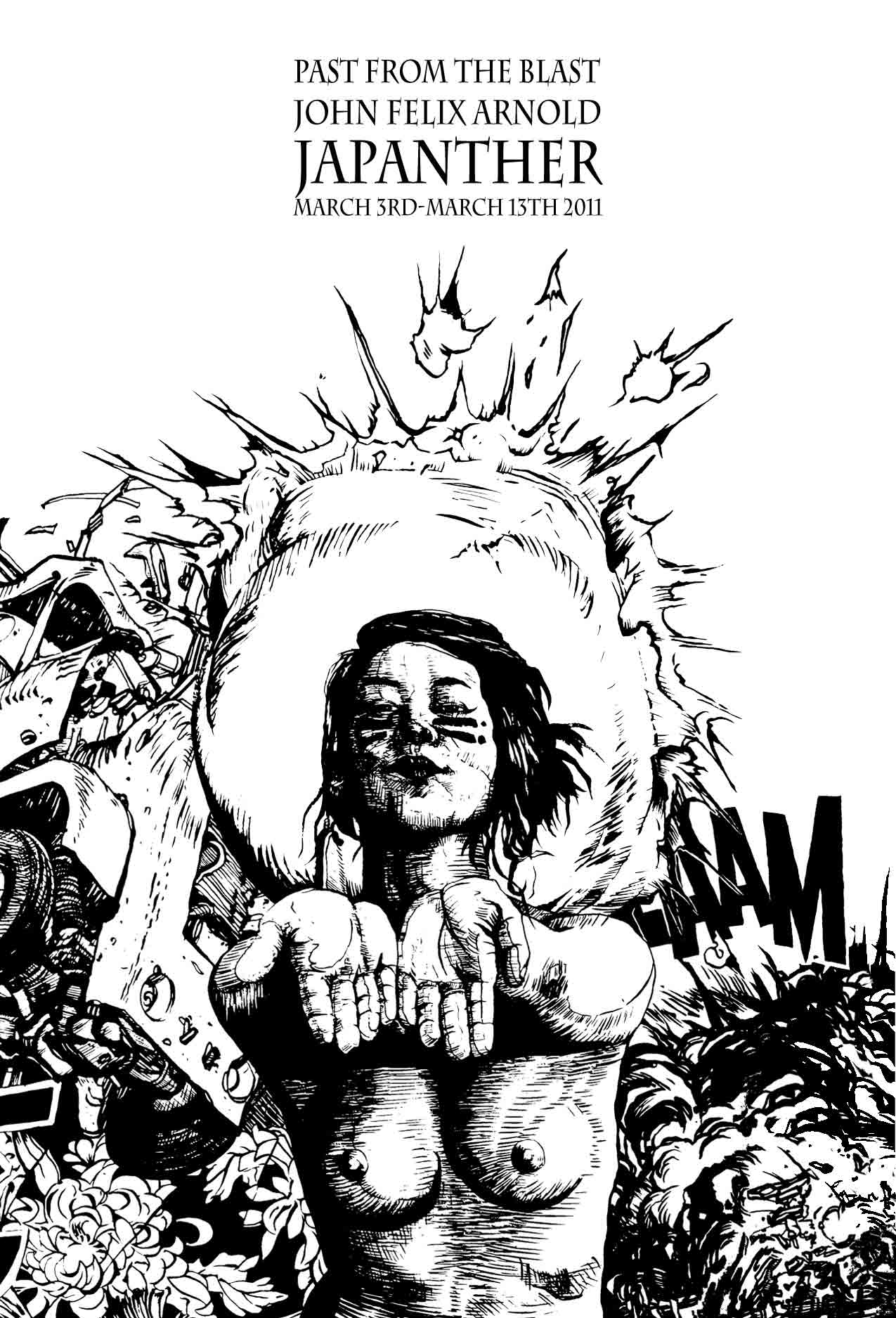 Flyer Front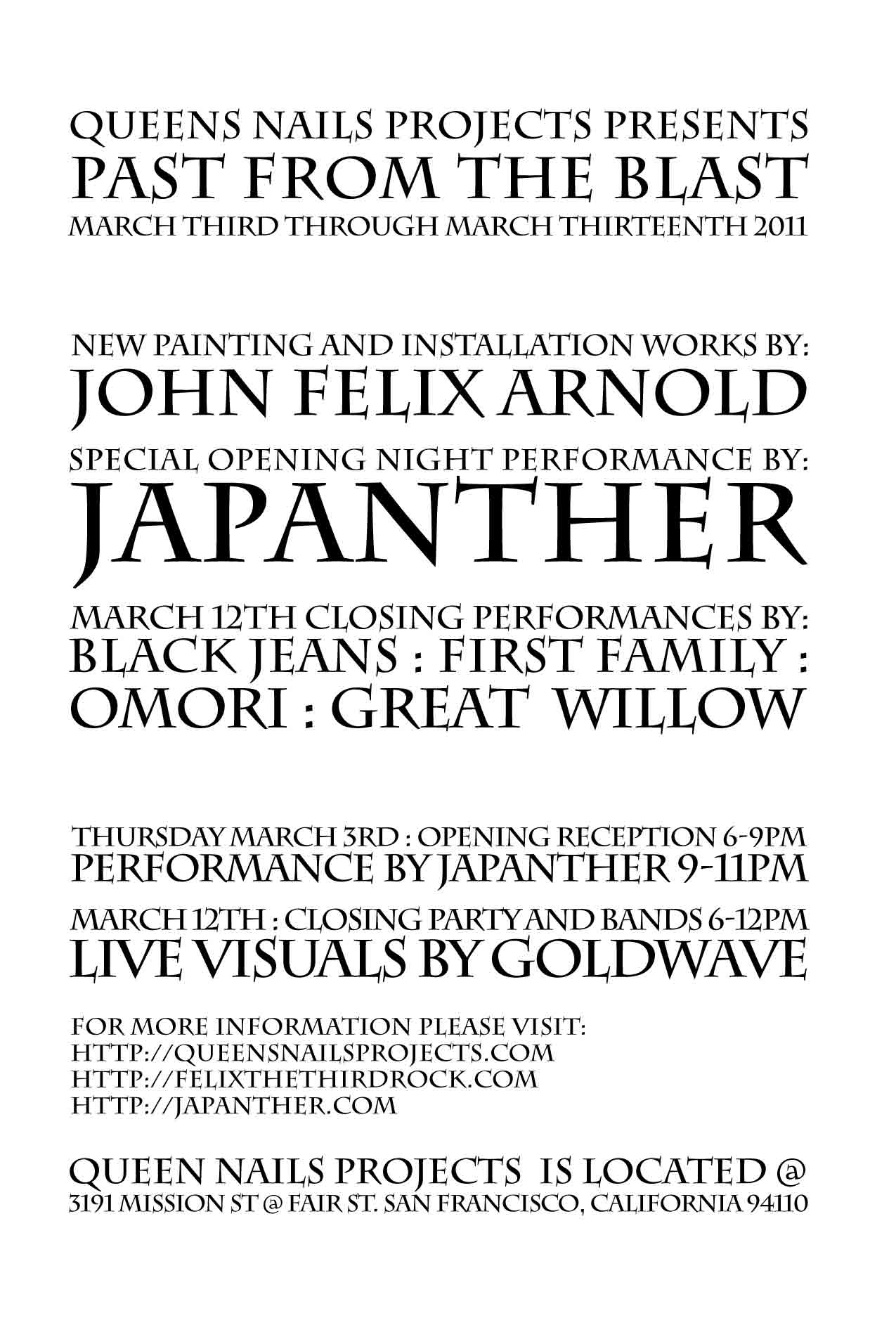 Flyer Back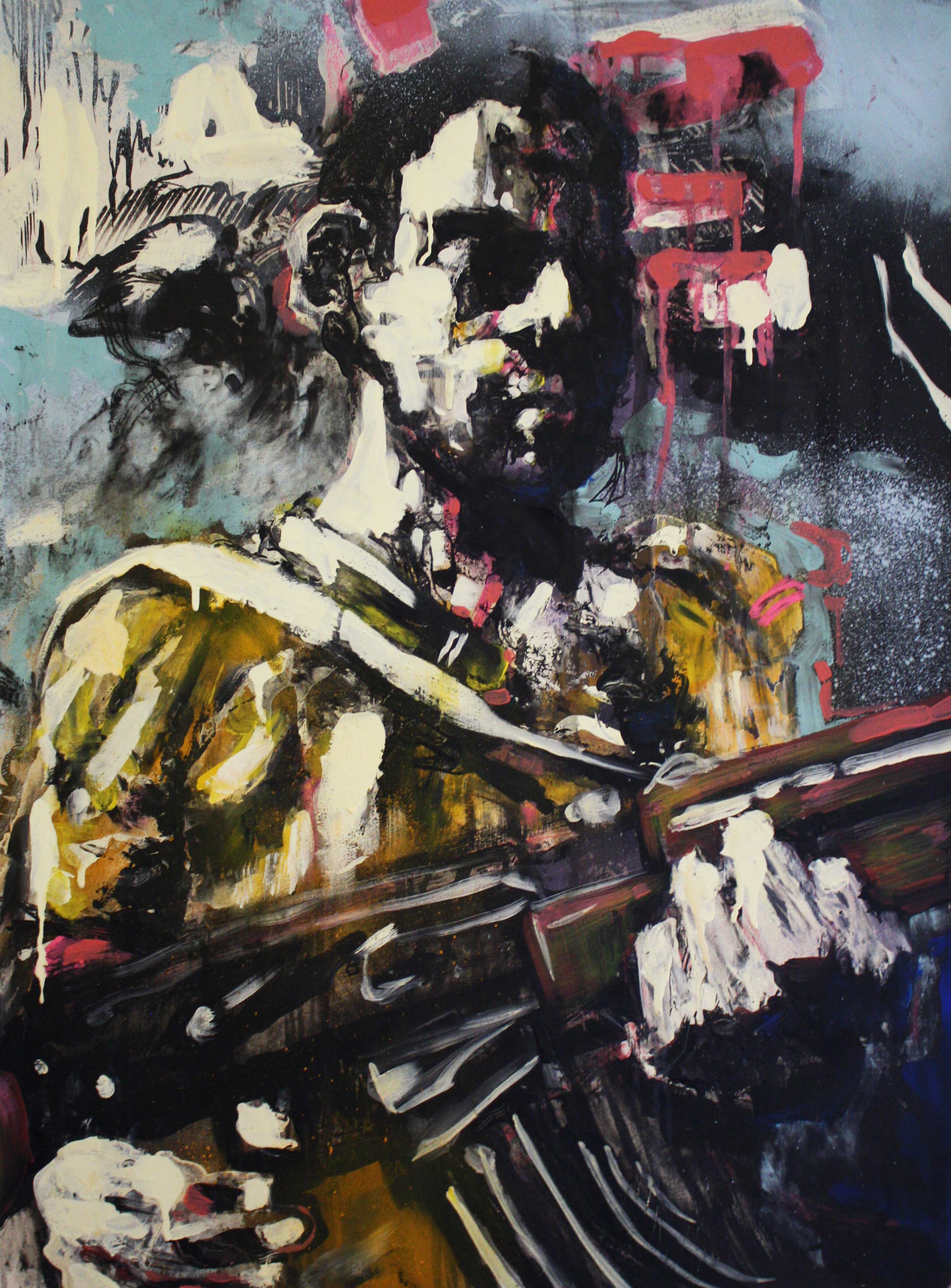 Patrol 22"x30" Mixed Media on Paper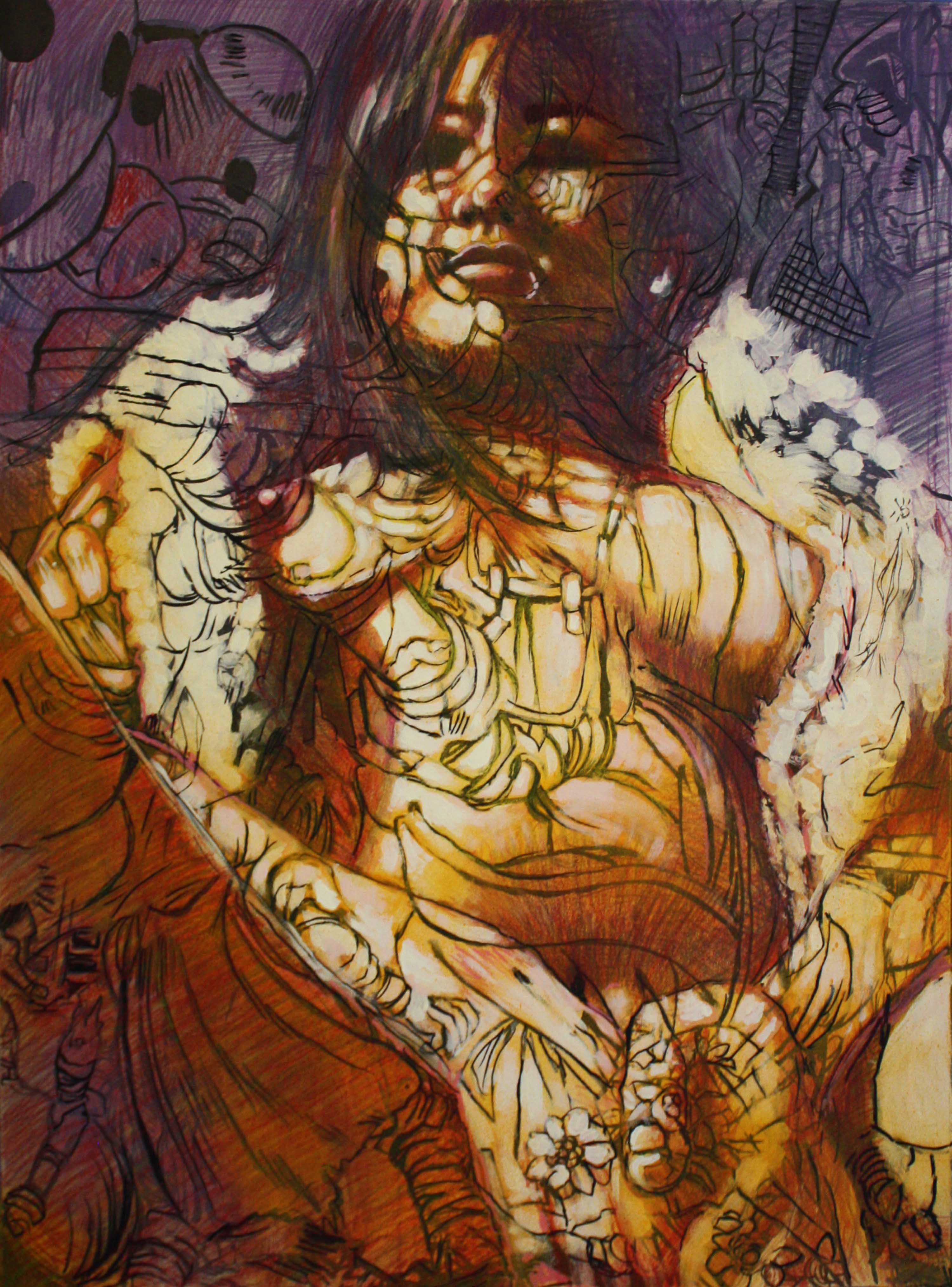 Story Time 22"x30" Mixed Media on Paper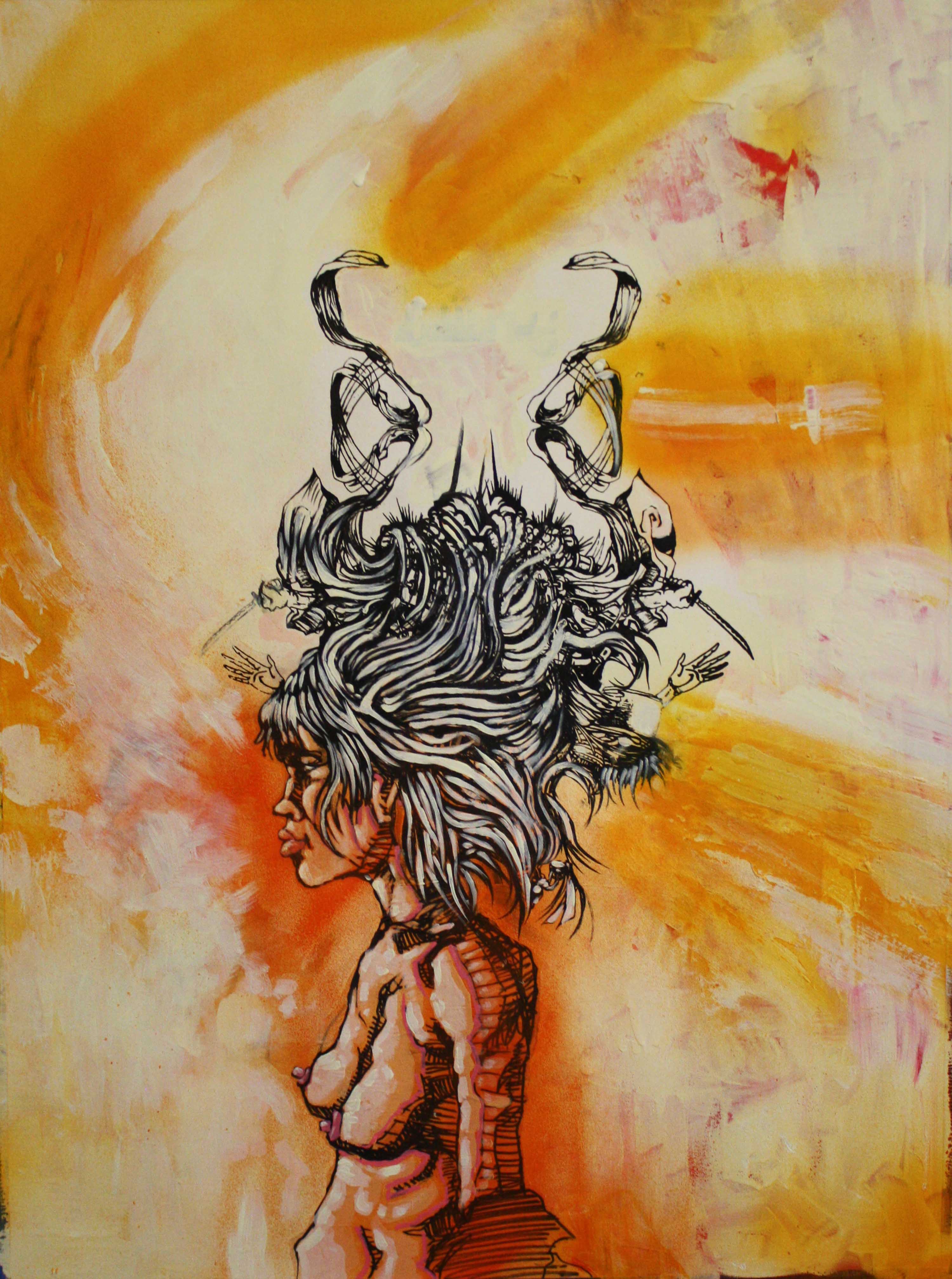 Swooped Down Upon 22"x30" Mixed Media on Paper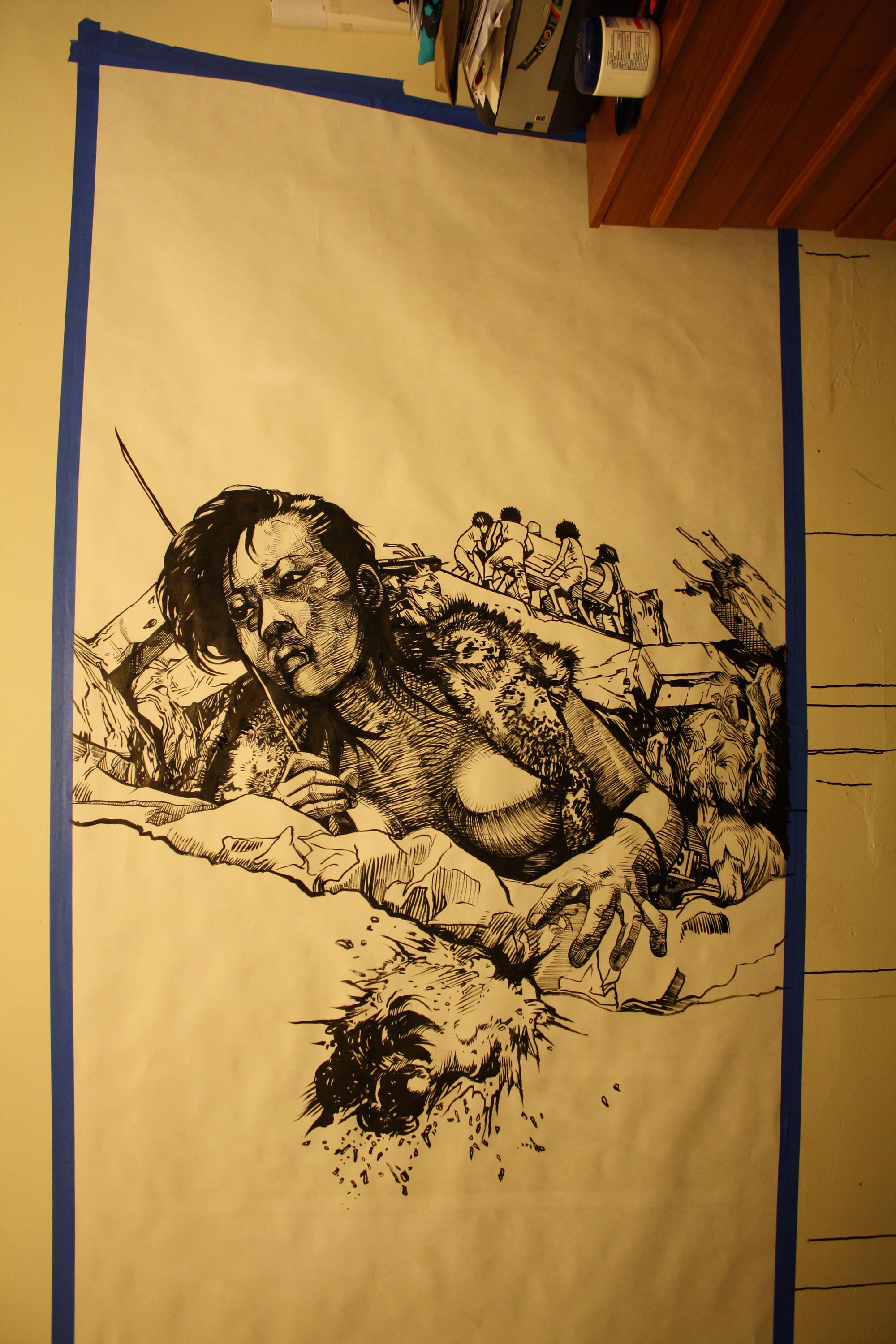 Bumpy Stage 1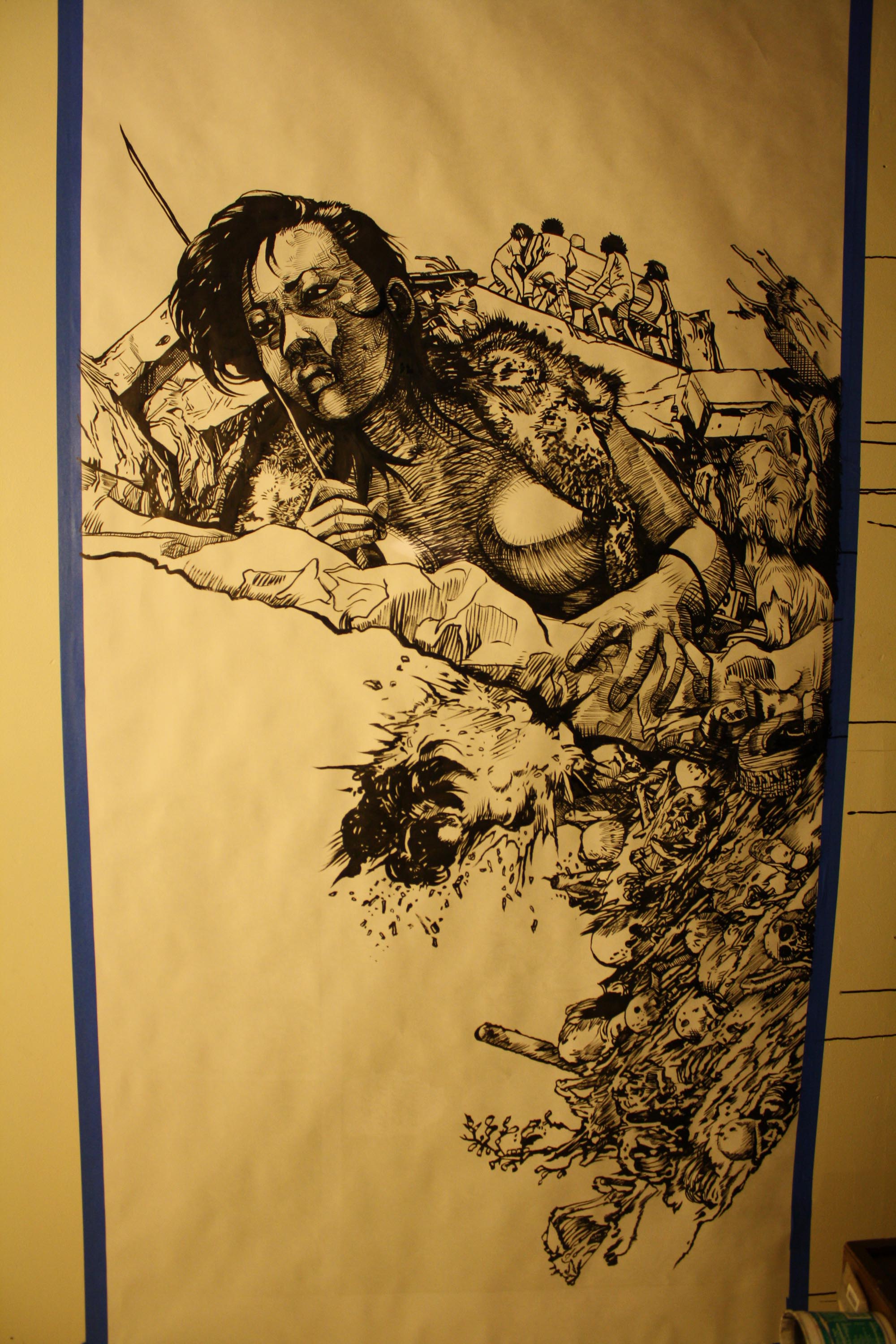 Stage 2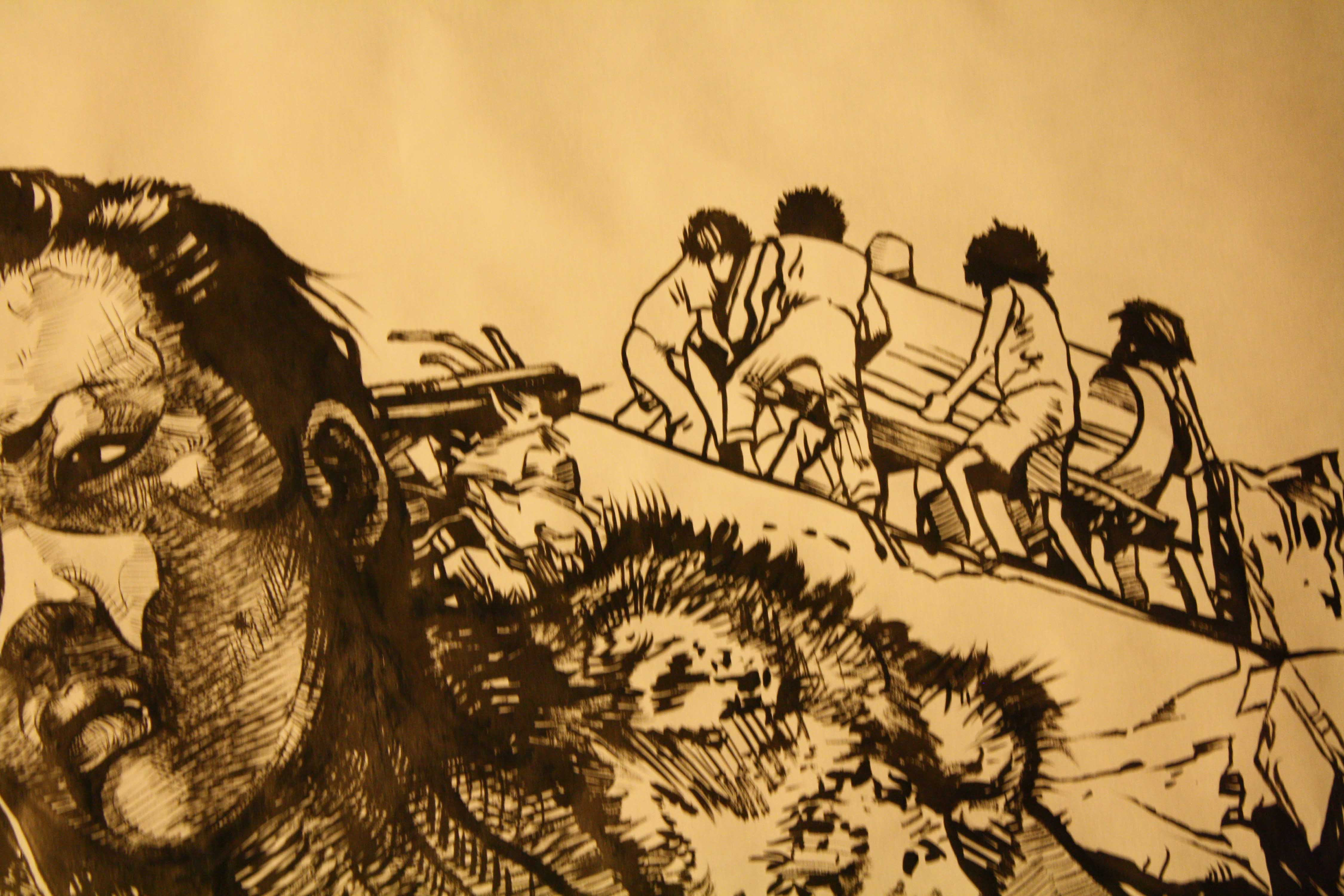 detail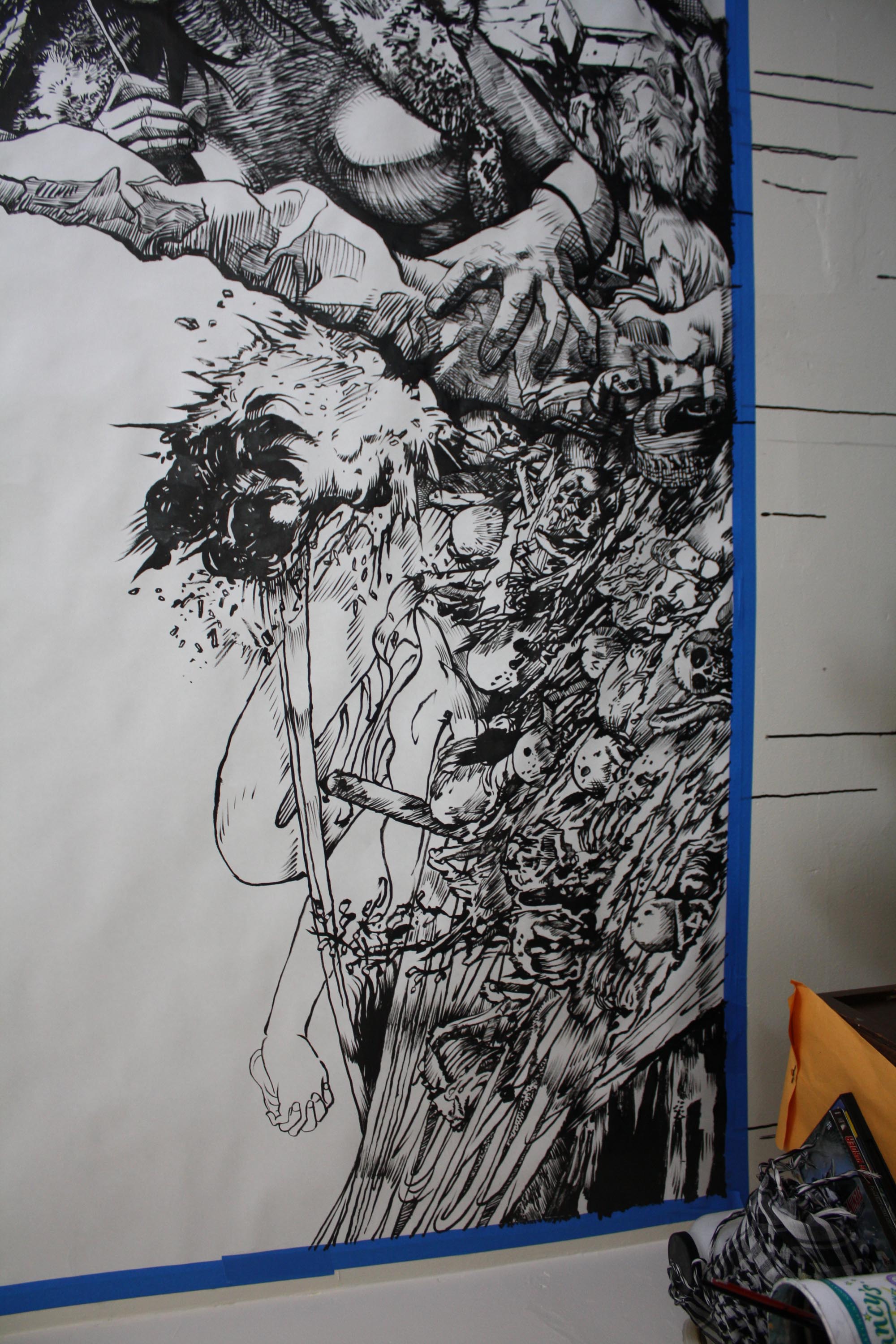 Stage 4 Detail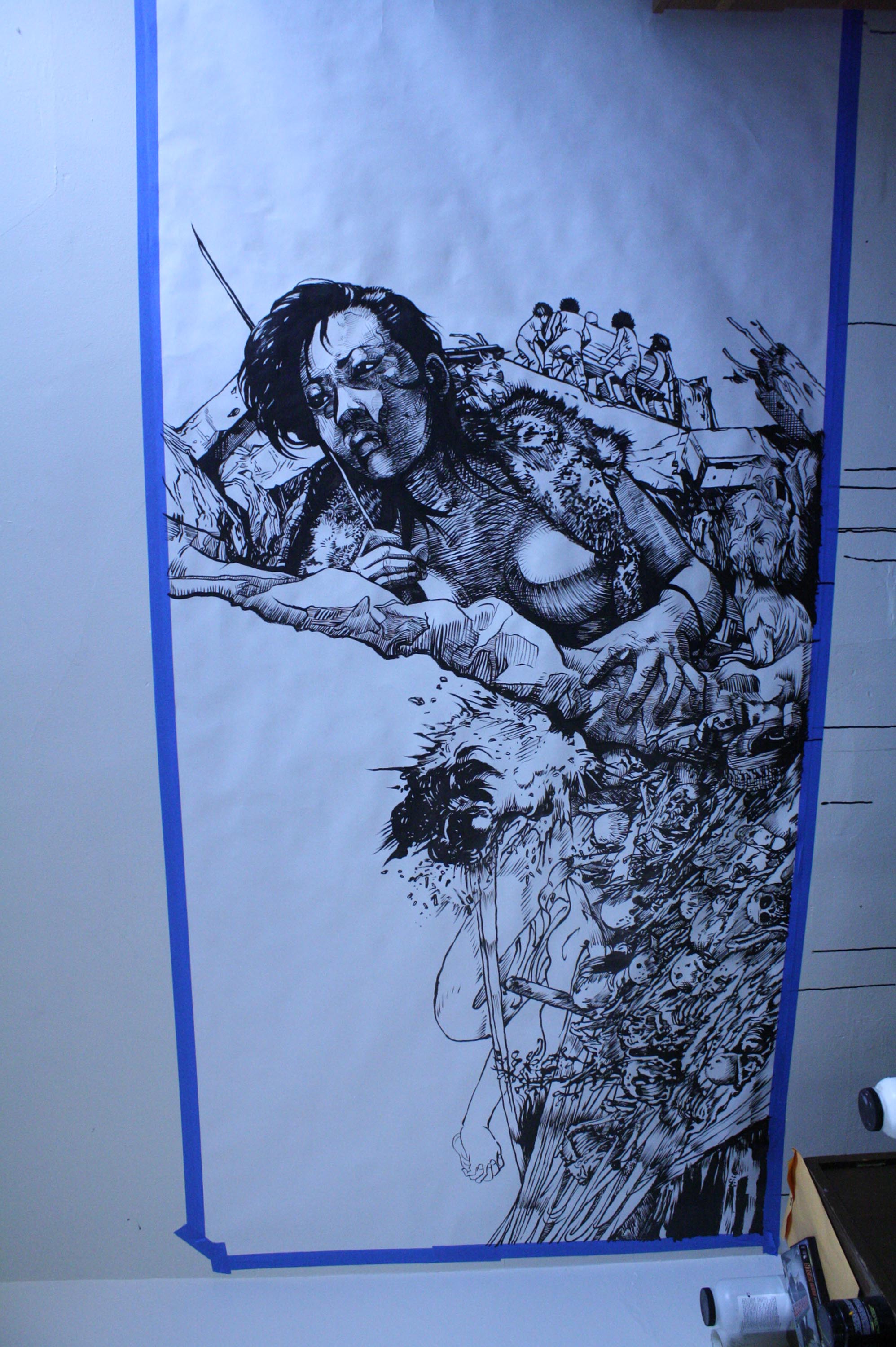 Stage 4
Stage 6
Bumpy Ride 4'x8' Sumi Ink on Paper
And here are some images of the first stage of the installation in progress...
And Finally here is the center piece image for the show once again, Past From Blast...Till Next Time. -Felix 01/31/2011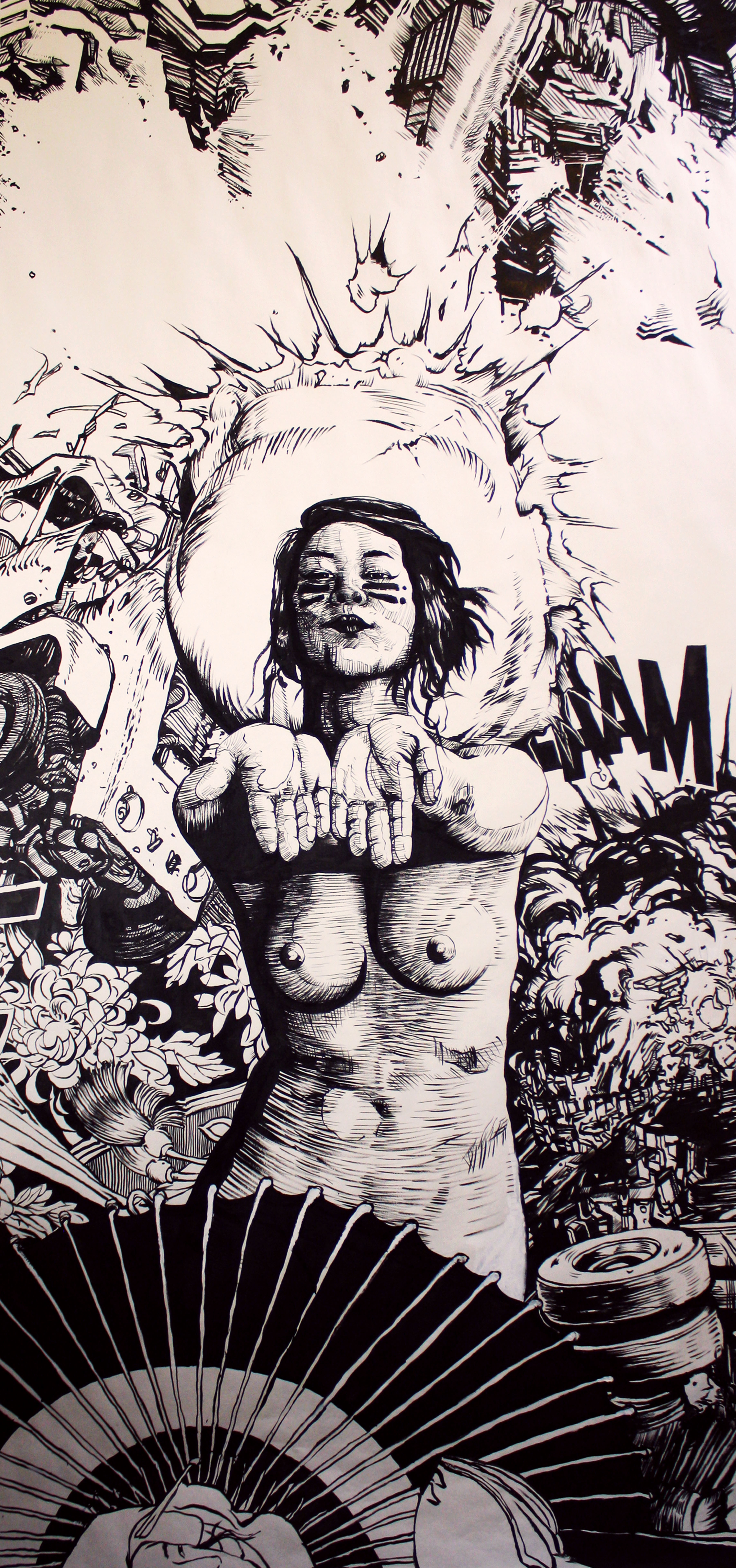 Past From The Blast 4'x8' Sumi Ink on Paper