Last night was a lot of fun.  Tracy Jones hosted the third installment of Microscopic Giant at Space Gallery and it was lot of fun painting alongside Aaron, Noa-, Dylan, Edgar, and D Young V.  Red Jordan Was off the hook too and Tracy's new poems were awesome.  Looking forward to next time!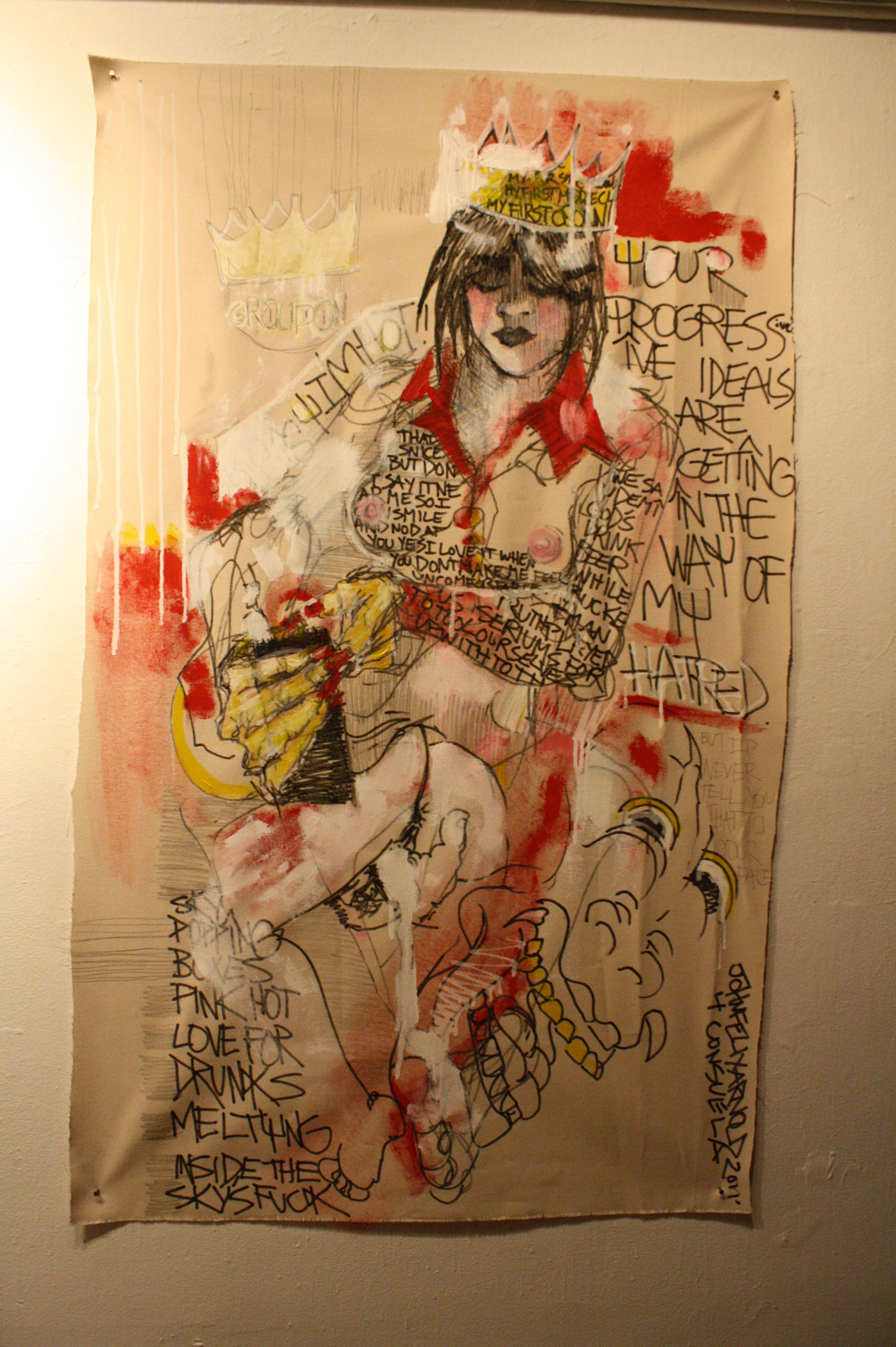 My piece was called "Groupon"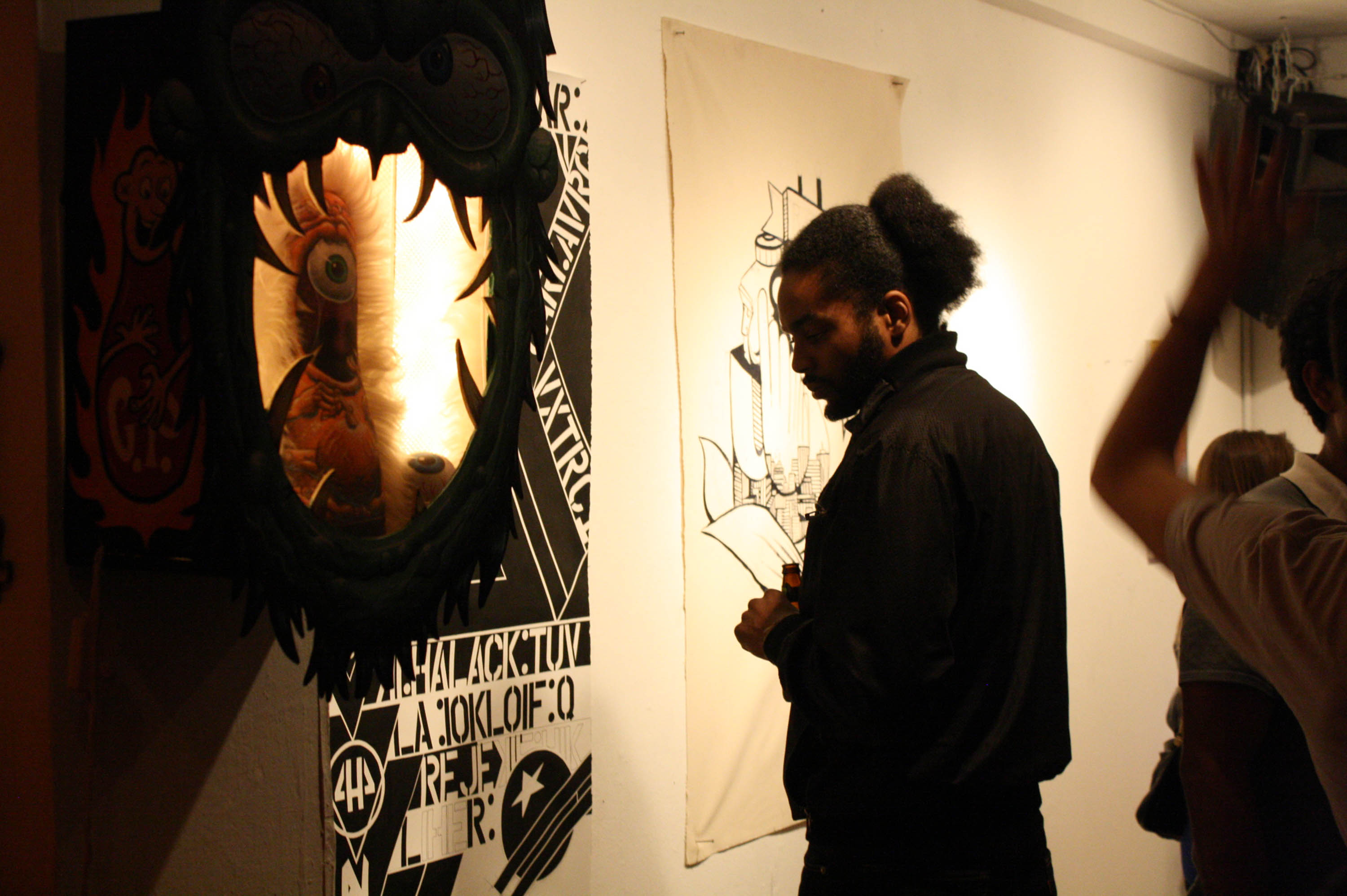 Chris Burch Chillin.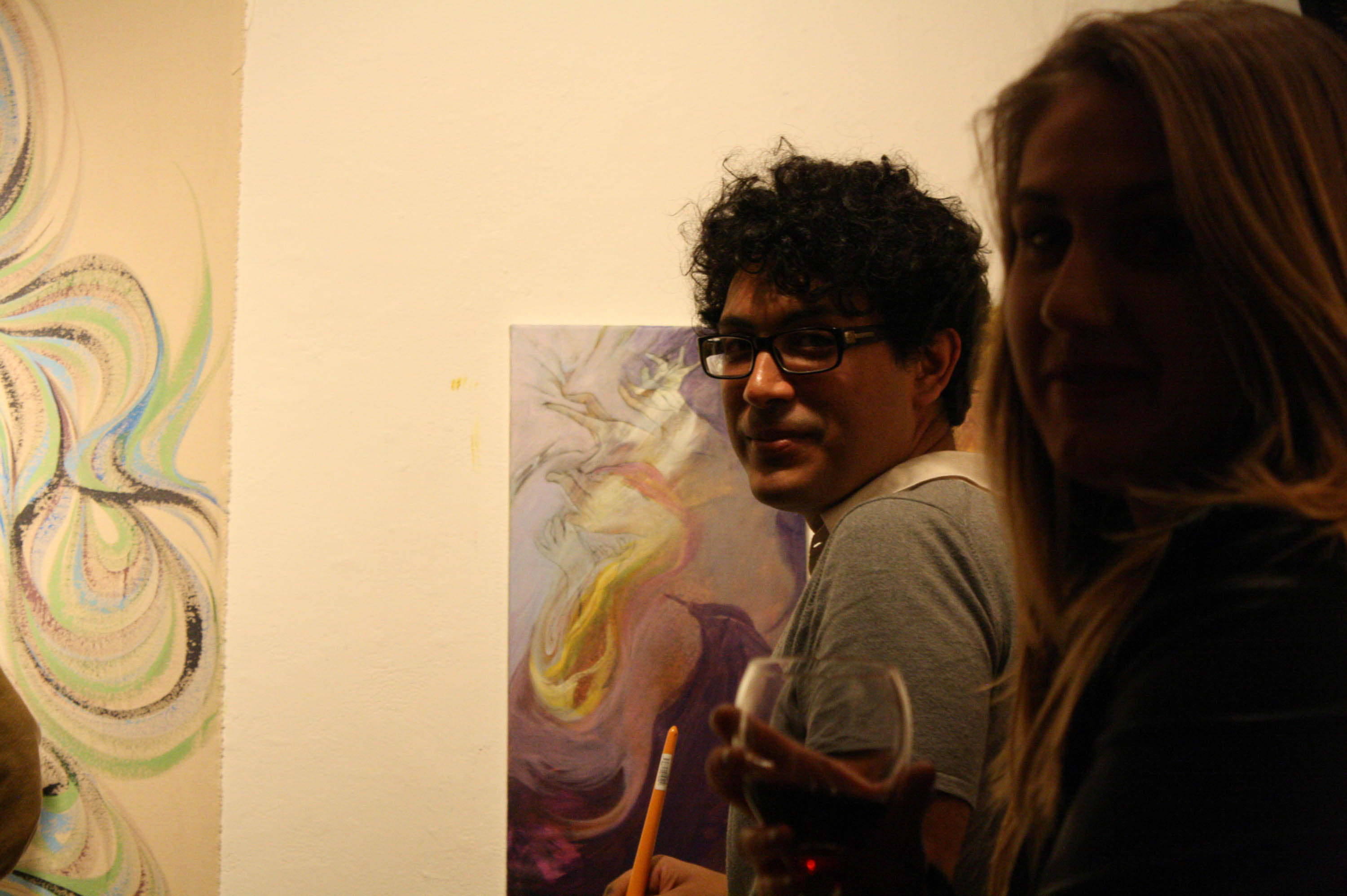 Edgar and Lauren.
Edgar given the Magnum face.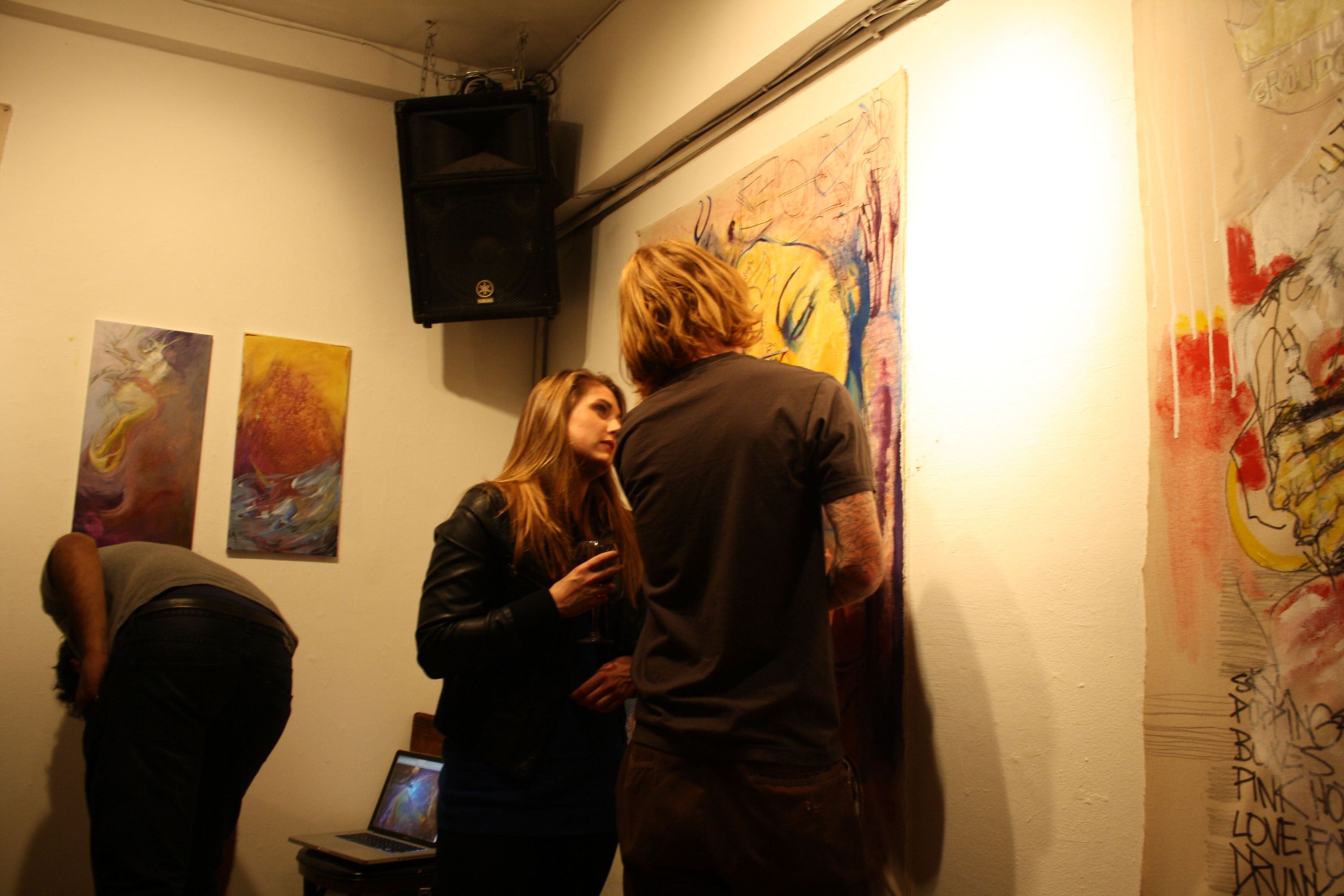 Dylan and Lauren.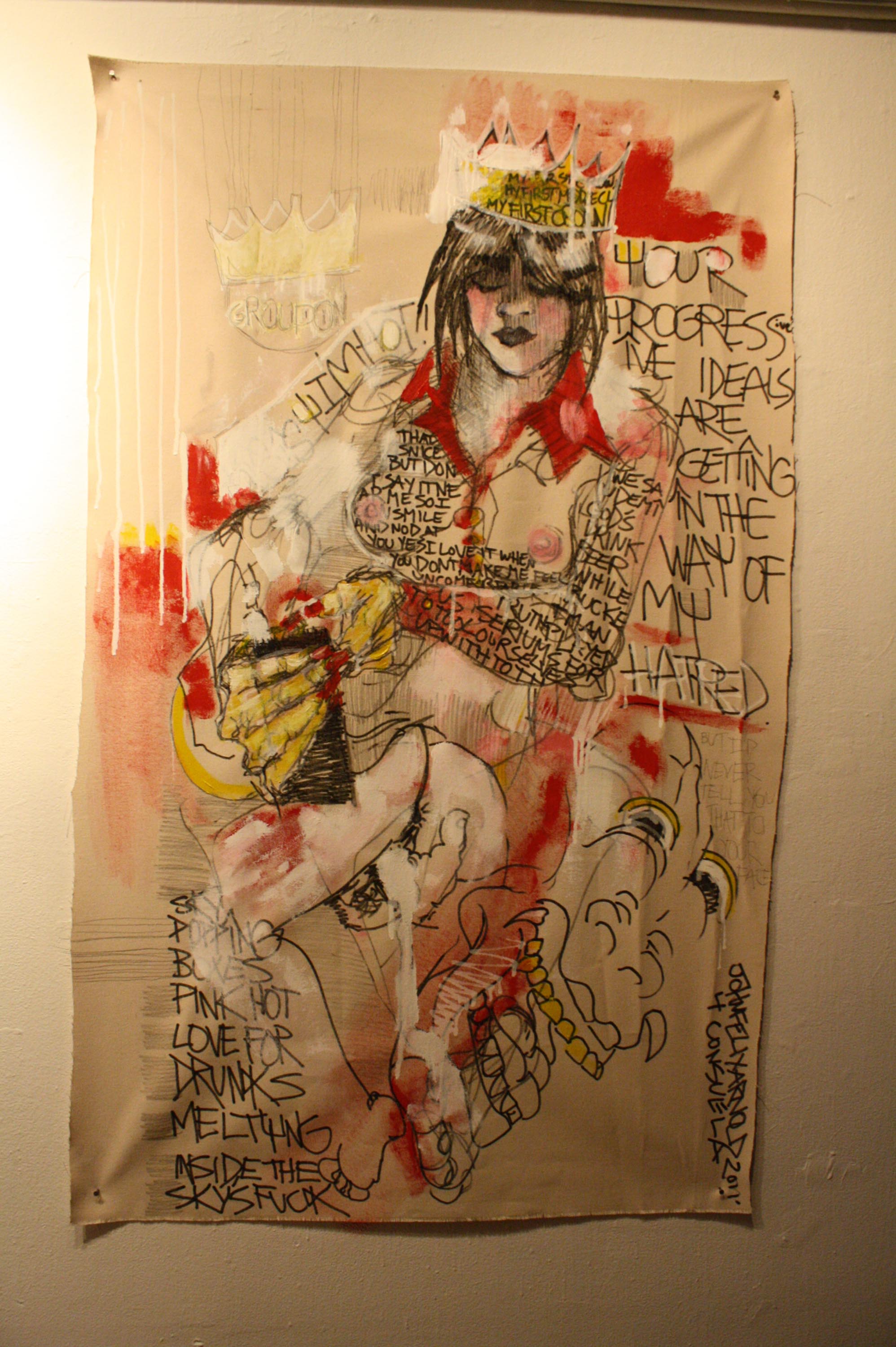 My painting, I had maddddd fun painting this.  Was a good release and I got a lot of great feedback.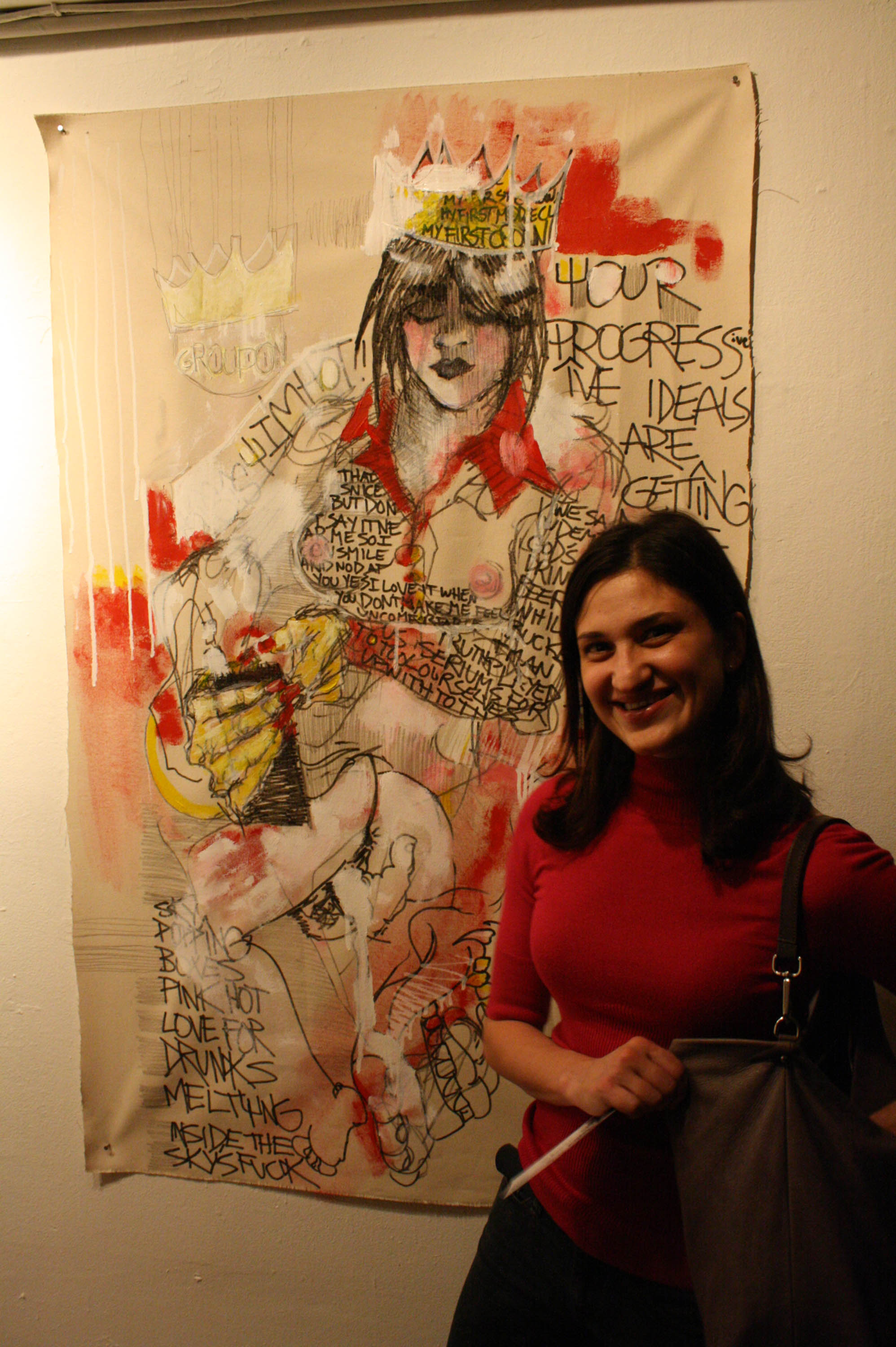 This is Consuela, she won a piece in the raffle and chose my painting.  Stoked that she was feeling it!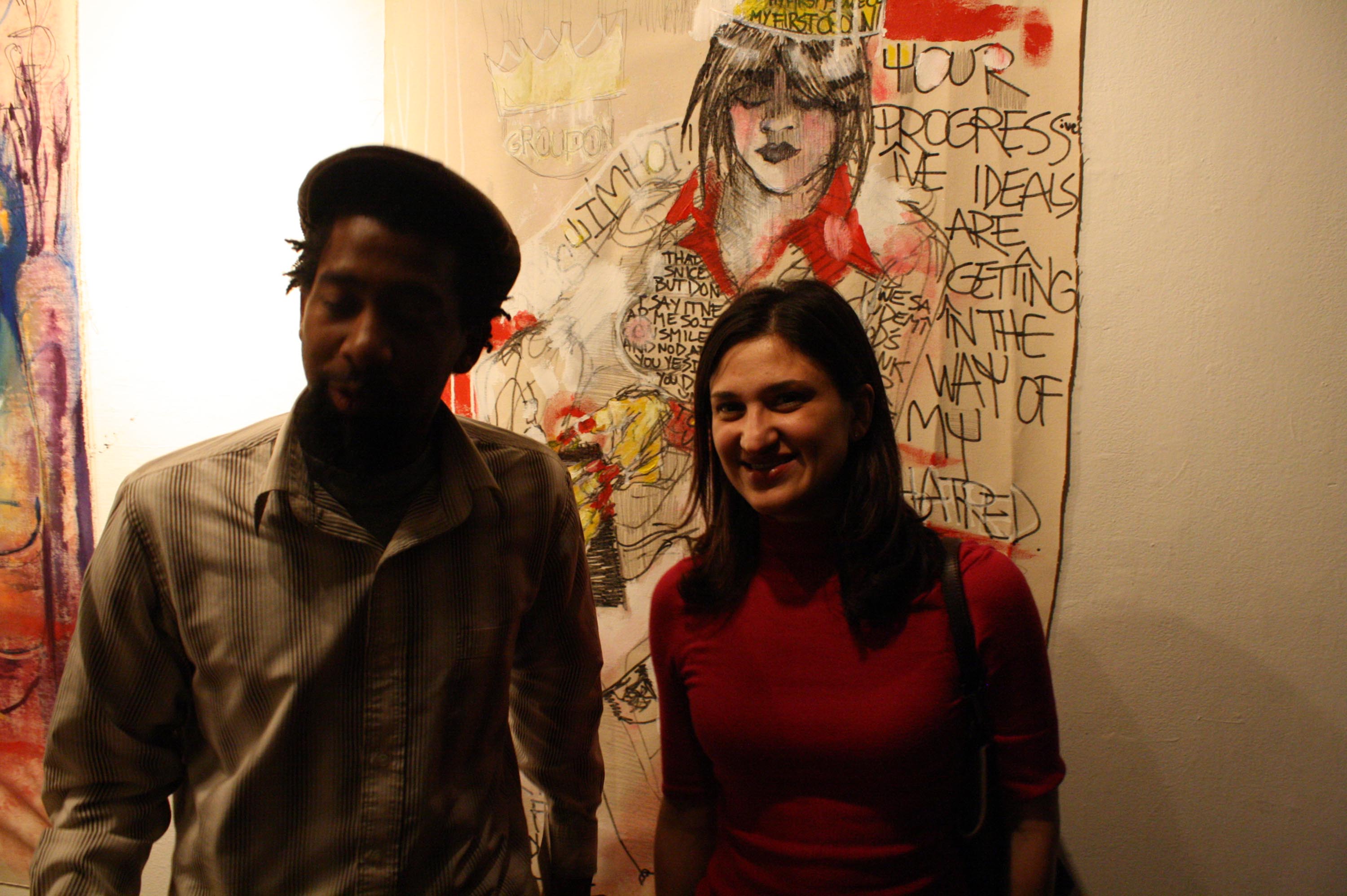 They were super cool.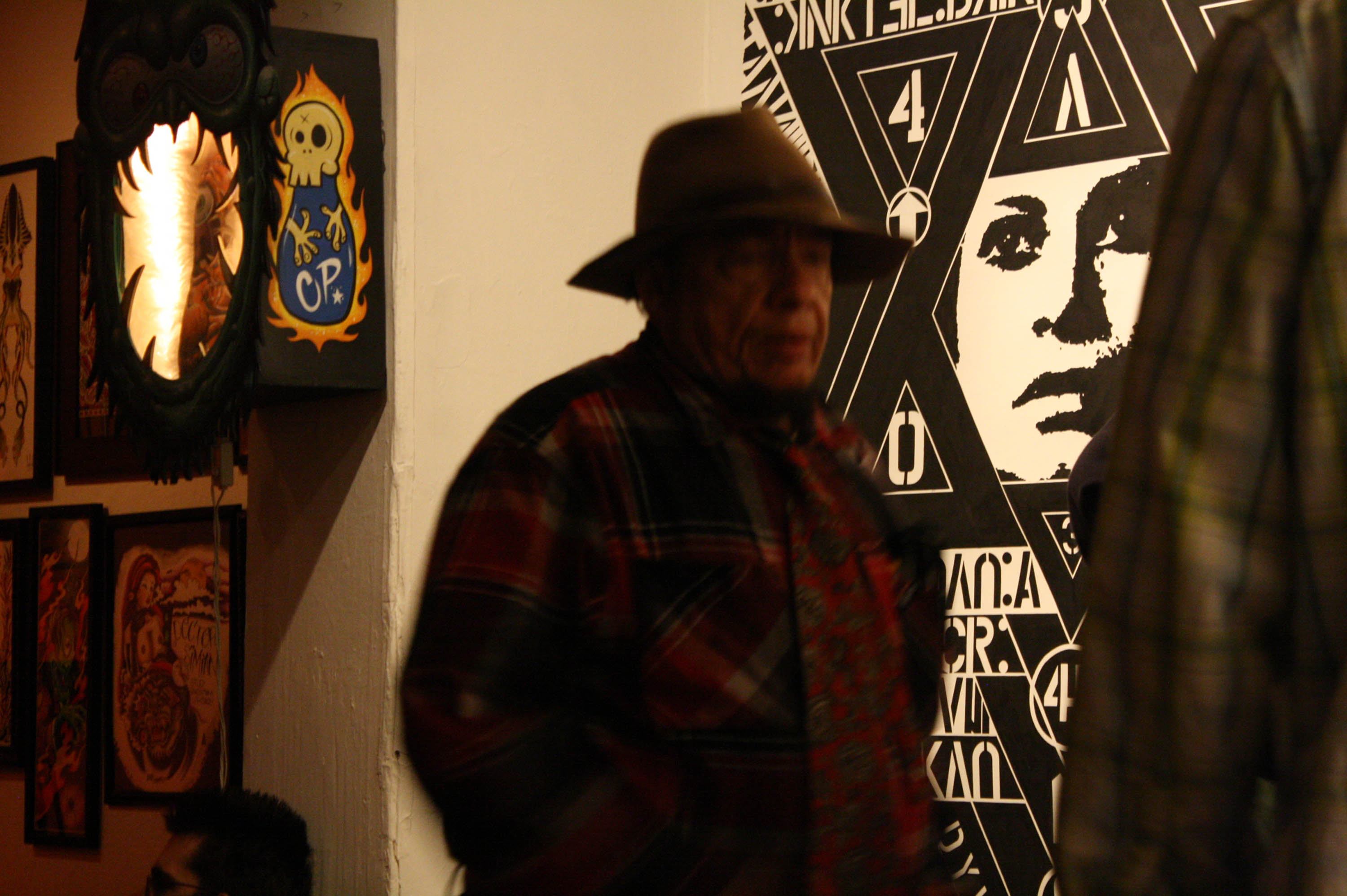 Blurry Photo of Red, but for sure, Red is the Shit!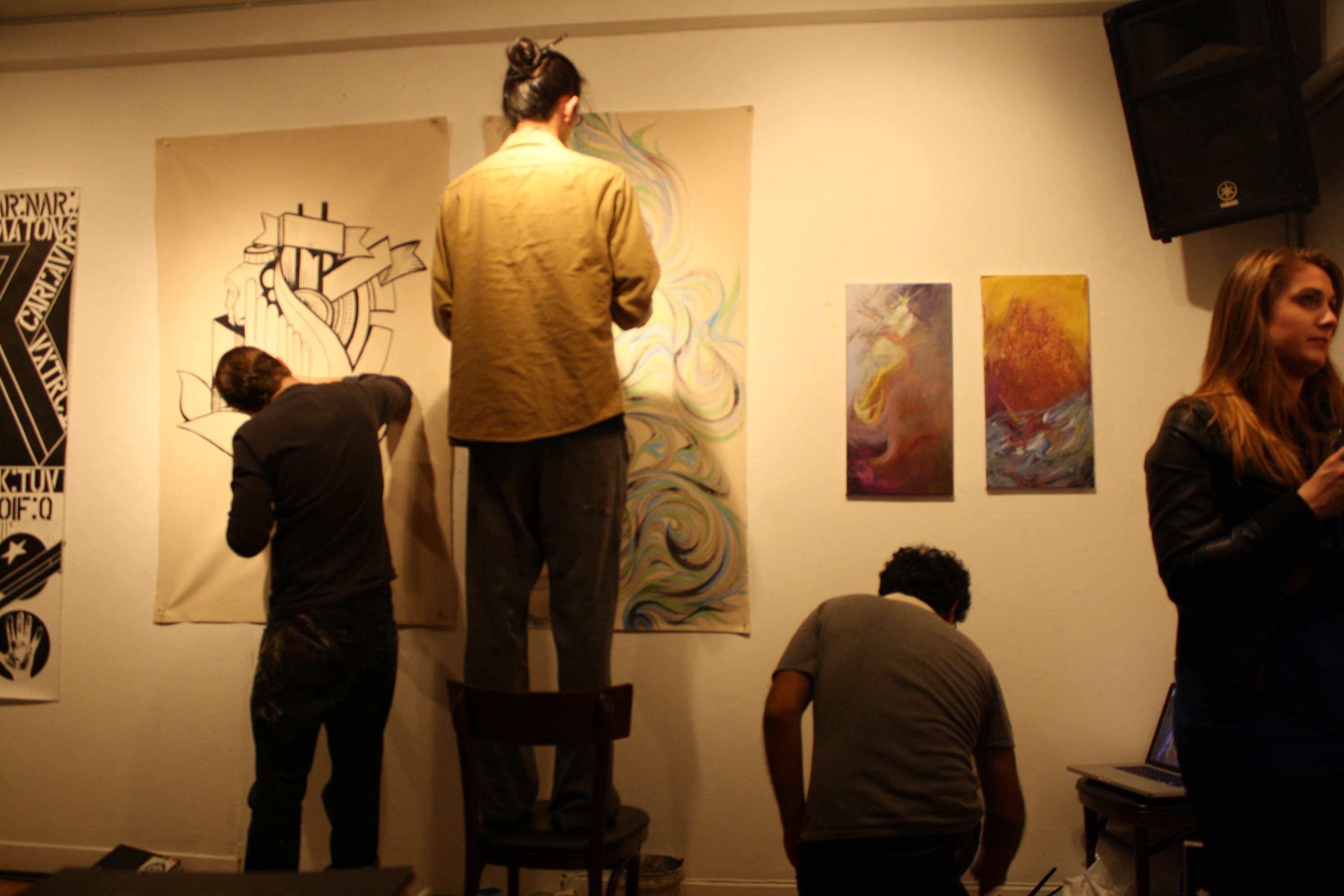 The fellas were getting down.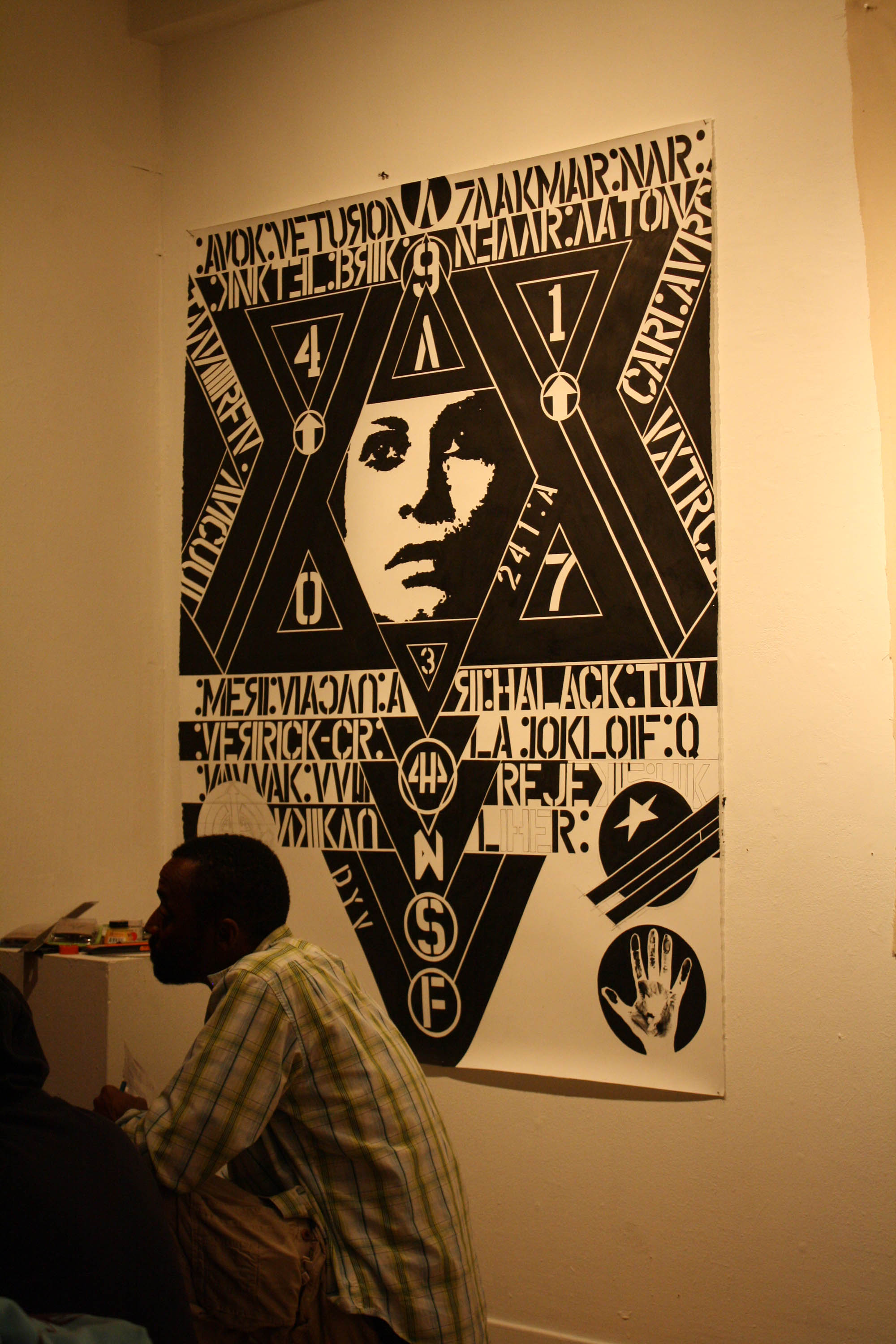 Tracy Jones sitting in front of D Young V's piece.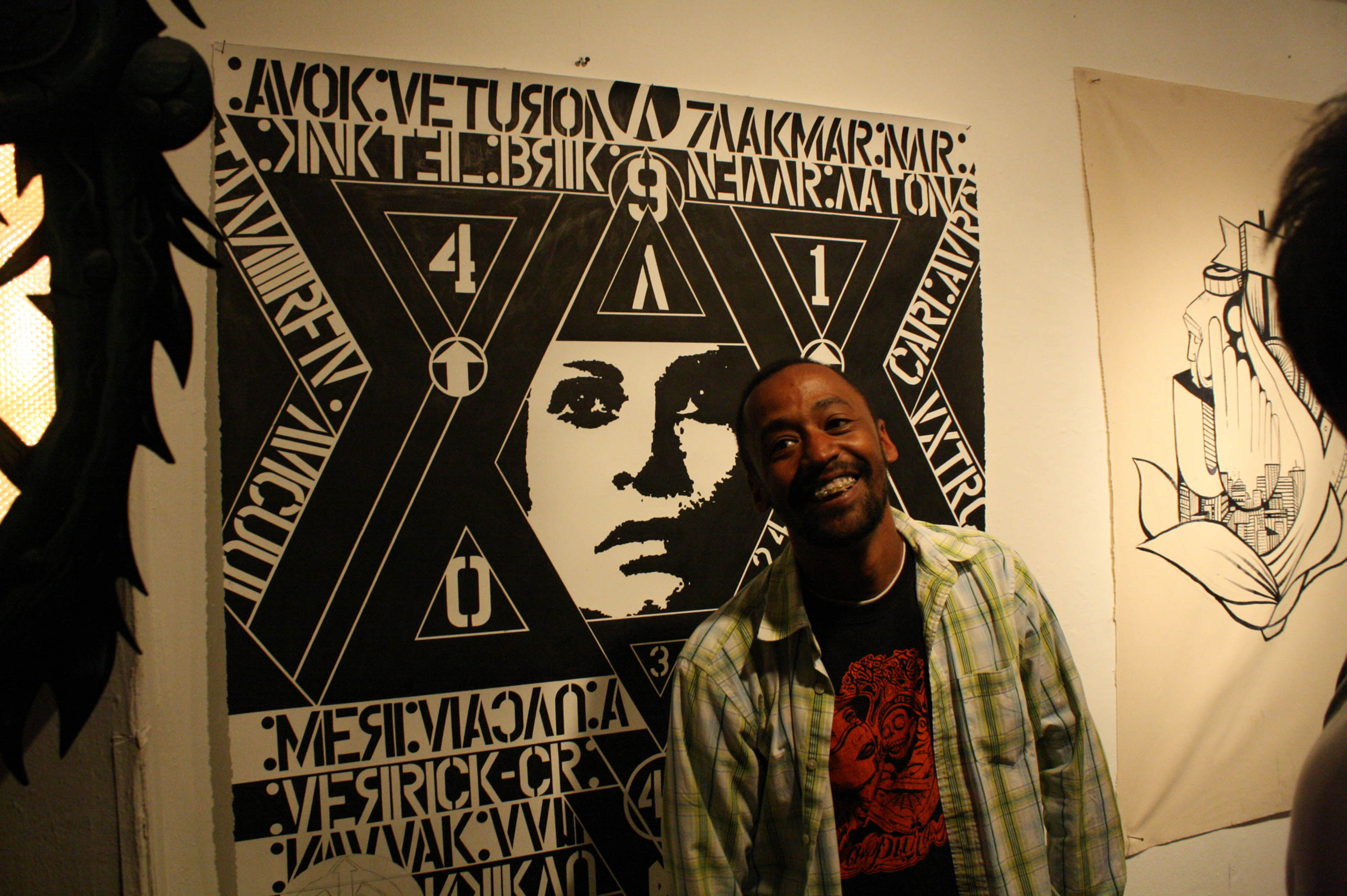 Our fearless leader Tracy Jones.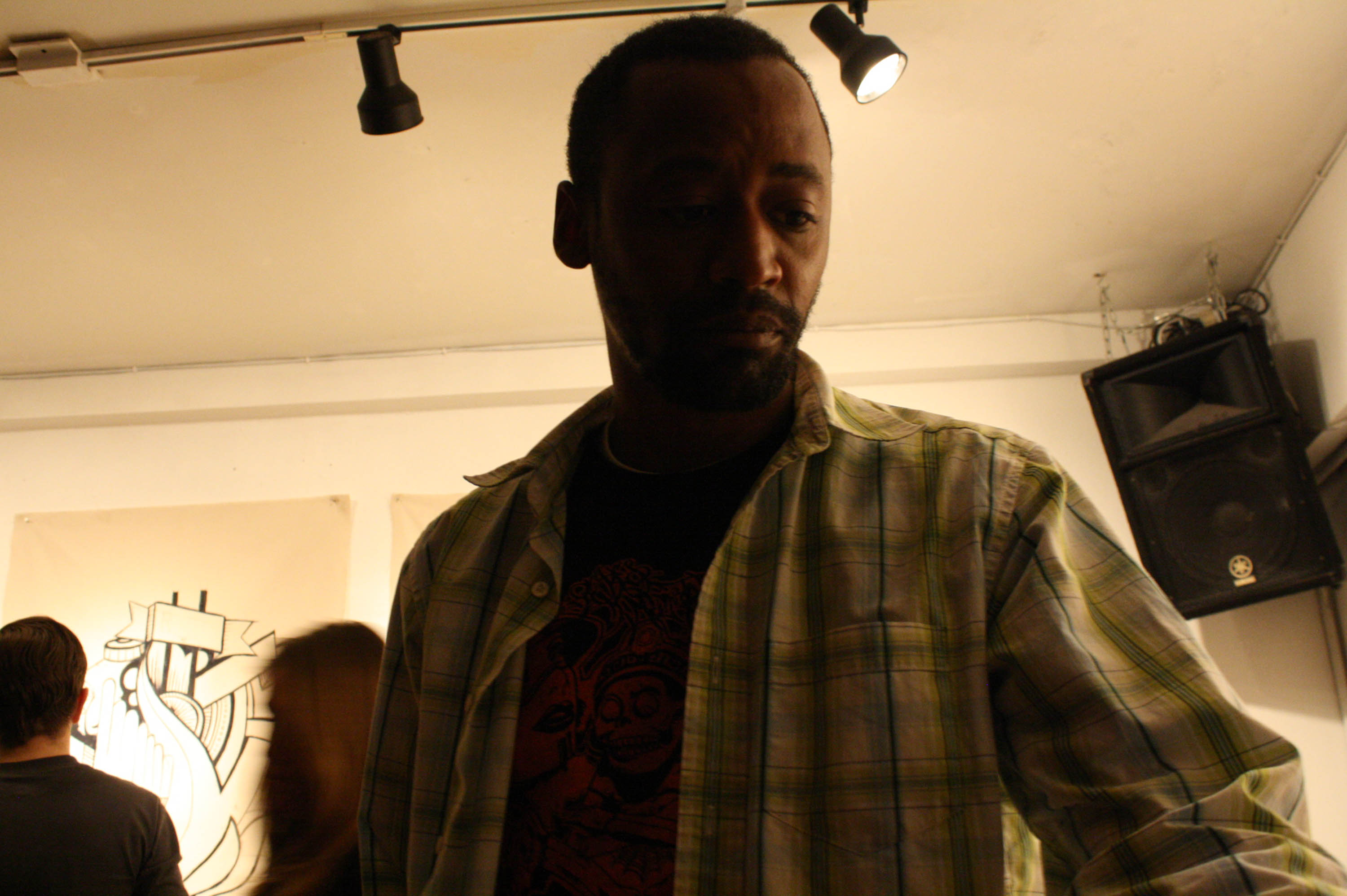 Thanks again Tracy.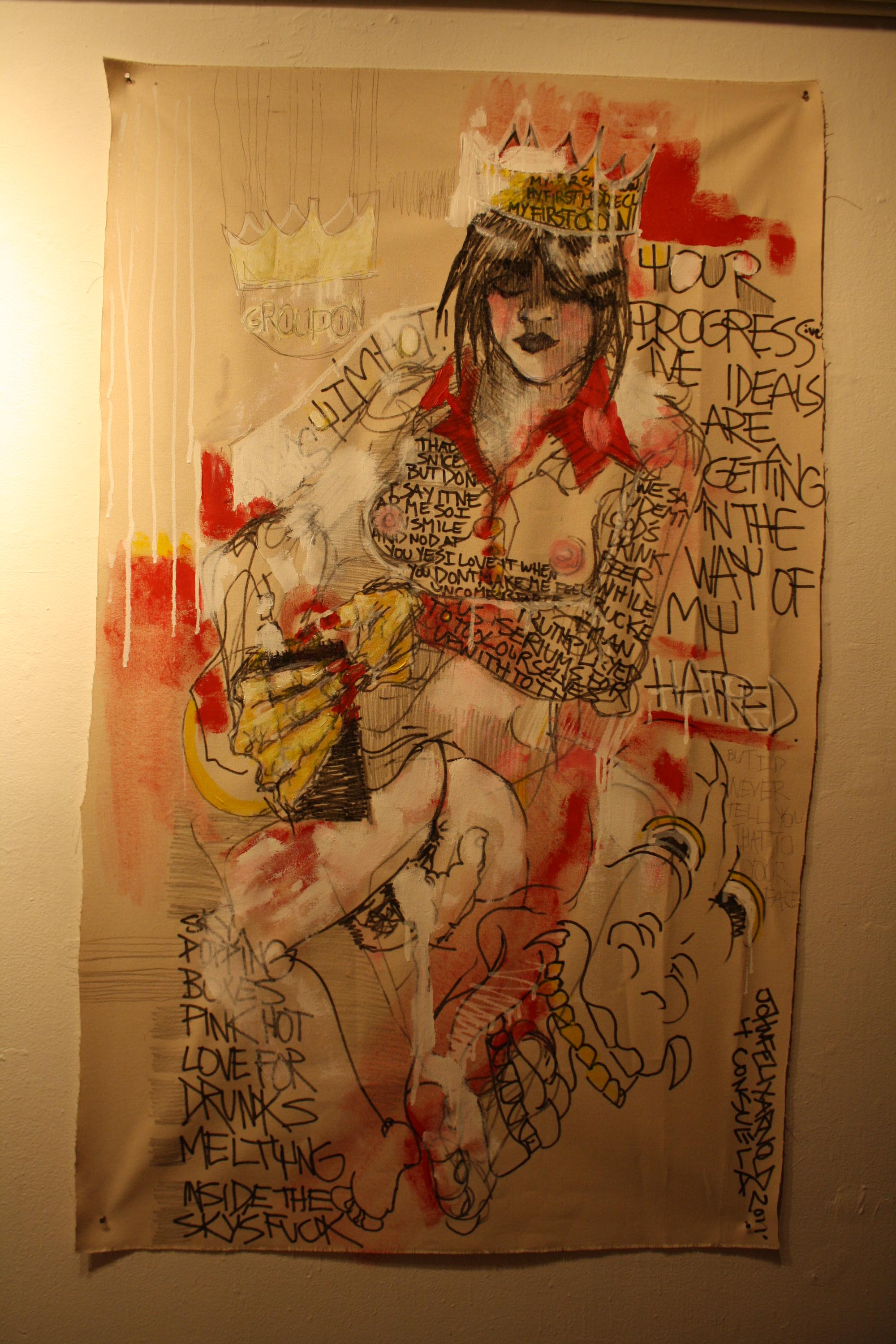 Till Next Time.