I had agreed to do this show right before Past From the Blast become unnecessarily hectic due to problems with the curator for Queens Nails and the lack of a performance liscense.  Blah Blah Blah, shit happens, Past was amazing regardless.  Suddenly once it had all died down I realized I had to make an installation asap for my friend Jin down at the Incline Gallery for the show entitled "Quality of Line".  I am actually incredibly satisfied with the results of the installation I made.  I was not able to make the opening due to previous engagements outside of the city, but none the less I was told it went over very well, and upon returning to shoot the piece I was really psyched at the rest of the work there.  Here are some images of installation on the night I finished it and then recently just before I had to deconstruct it.  Looking forward to more with Jin, C3, Wythe and doing something with the folks at Incline again.  I exhibited four paintings that were made for Past From the Blast, but the installation piece is called "Today We Rise", it is an ode to reconstruction of the spirit and a representation of the ability to take pieces of our histories and create a beautiful angelic form out of the chaos.  Based on the strength of the amount of found object installations I have created, I think its time to look into refuse/scrap art grants and residencies.  Wish me luck.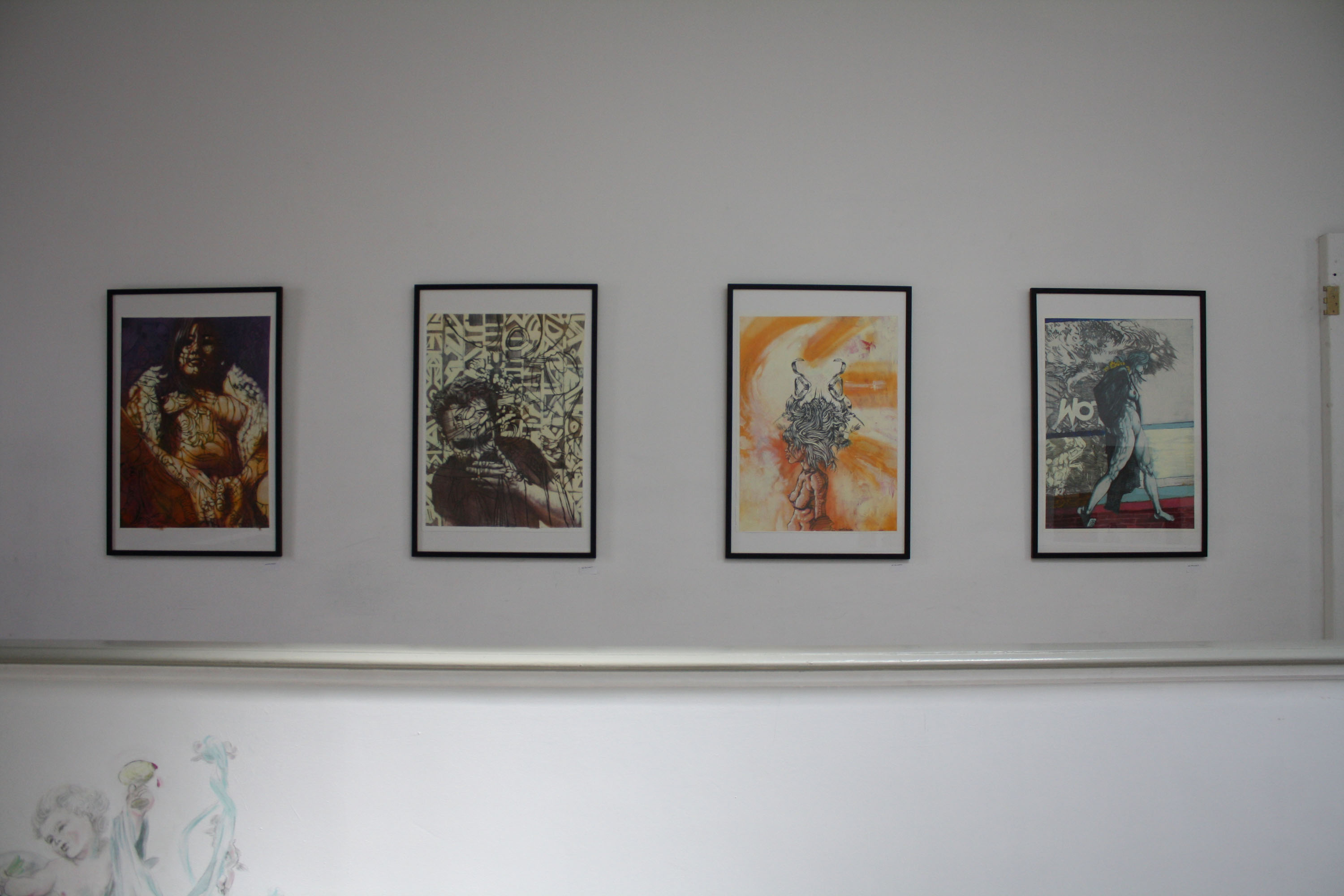 Paintings get a second home.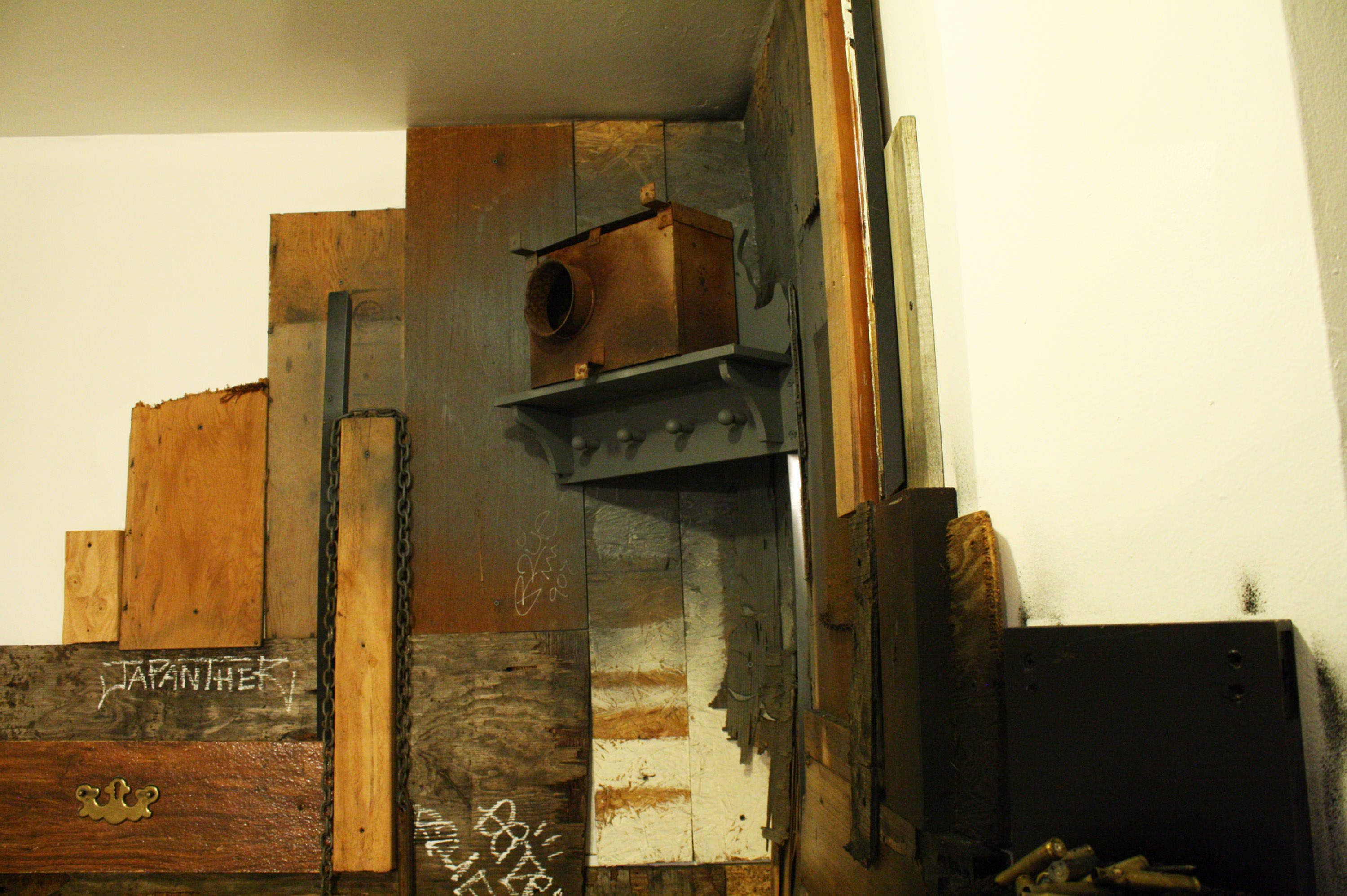 This shot is literally from minutes after I put the last screw in the wall on St. Patricks day.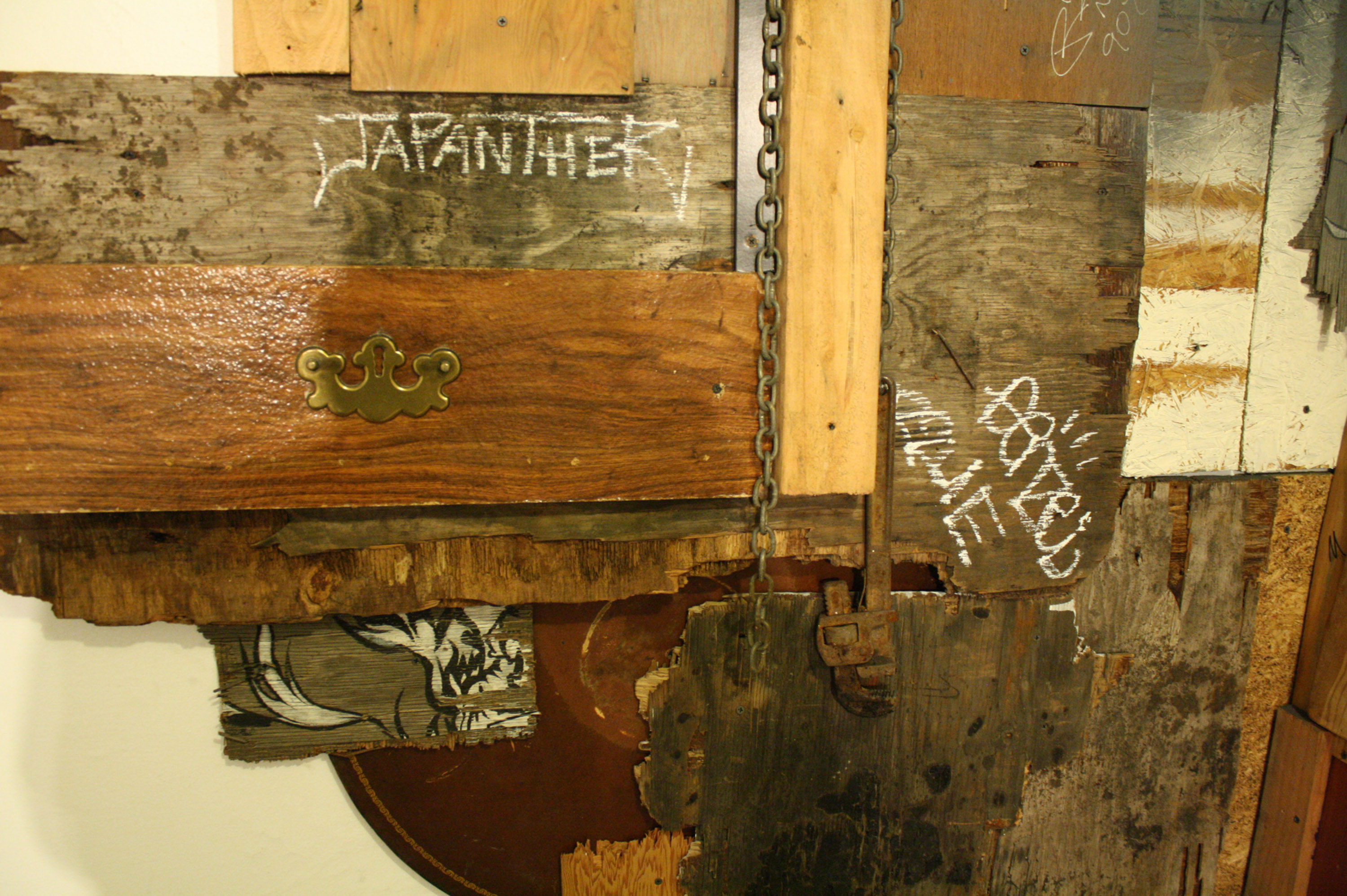 Had to put some Brooklyn up at Incline.  Japanther tag fresh from the Past From the Blast Installation.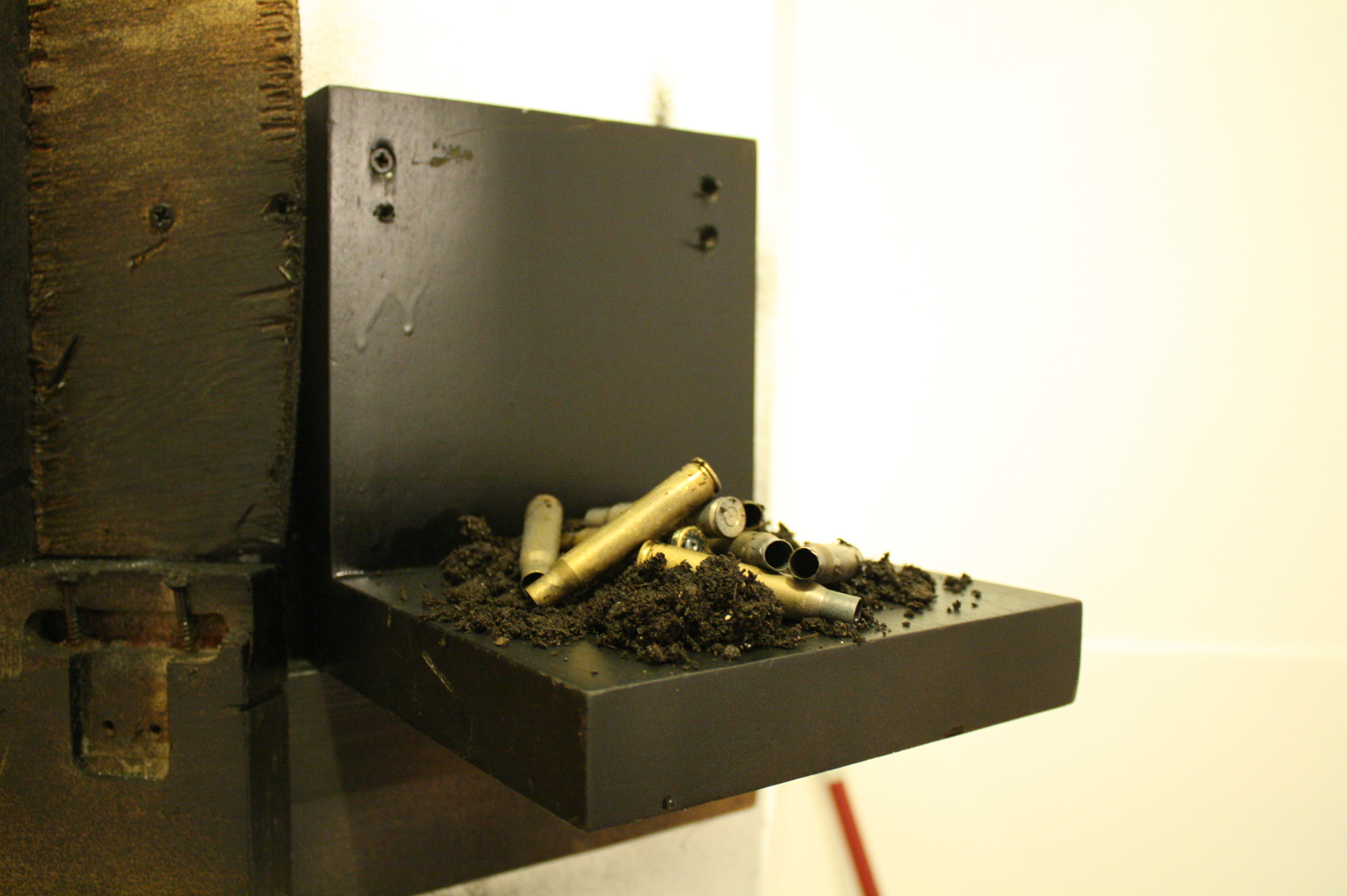 Bullet display, homage to the fight.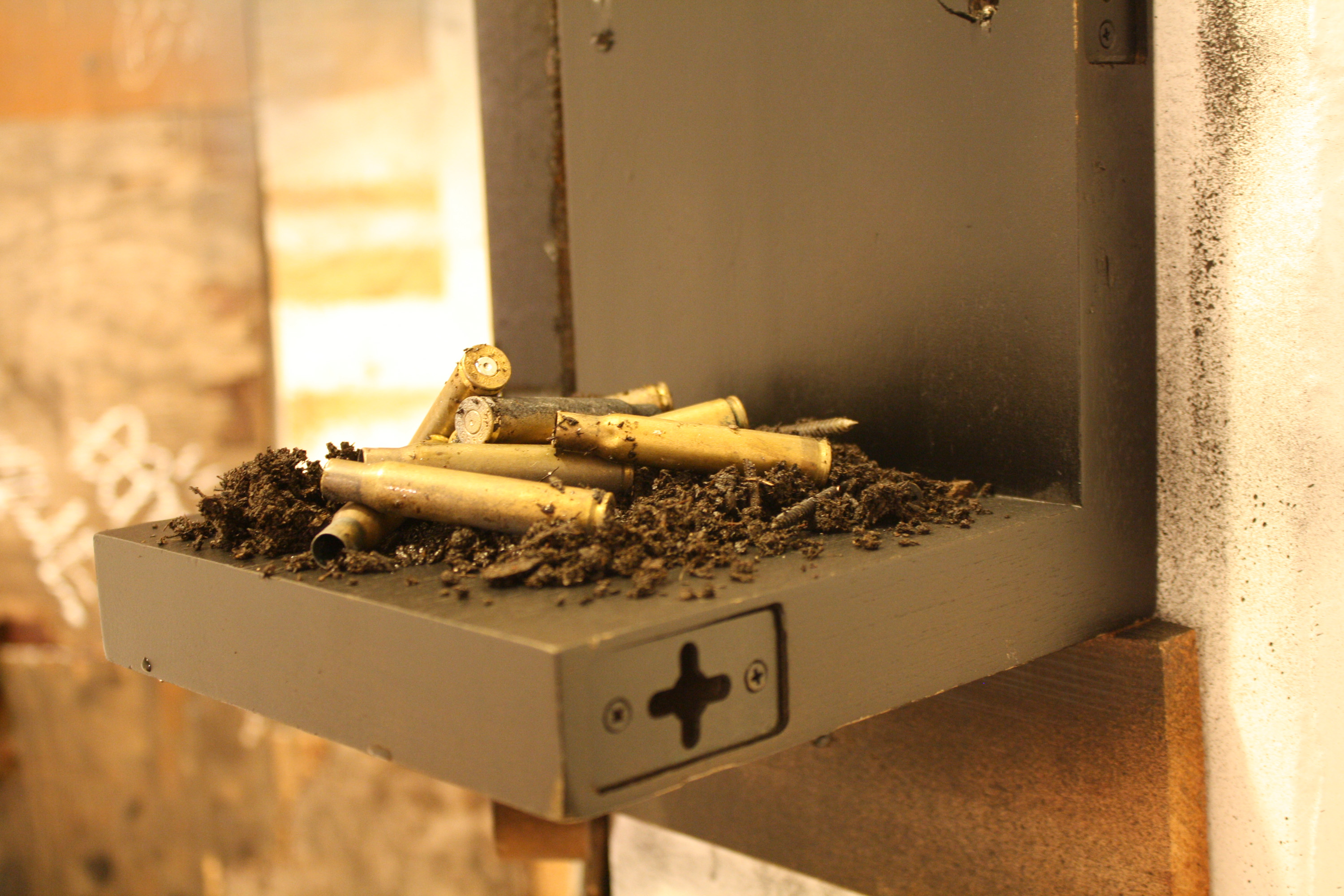 Bullet detail 2
Finished Construction...now for the revisit and the real deal photo shoot I snapped of it while the show was running...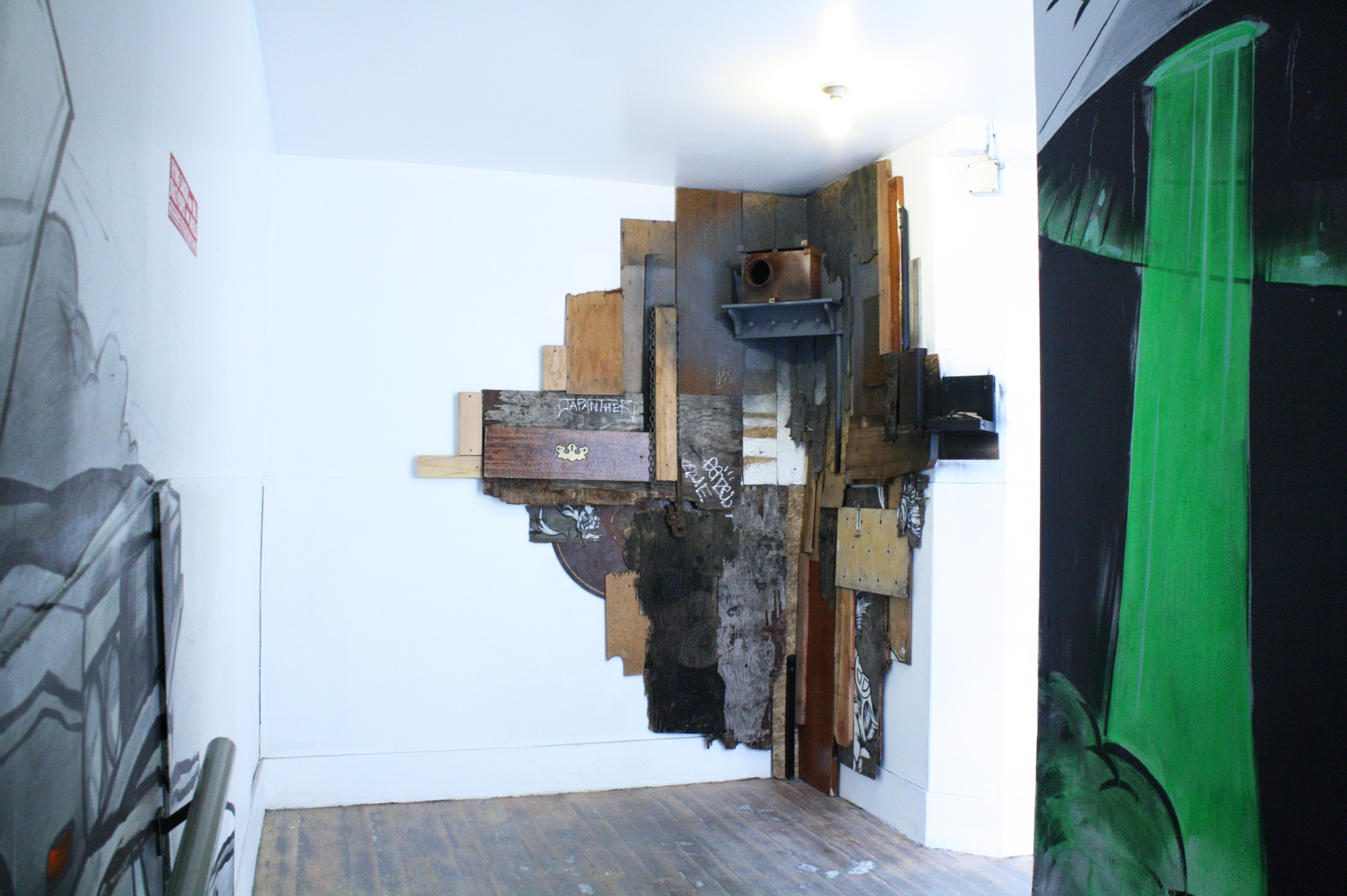 Walkin up the incline into "Today We Rise"
Walking down the incline into "Today We Rise"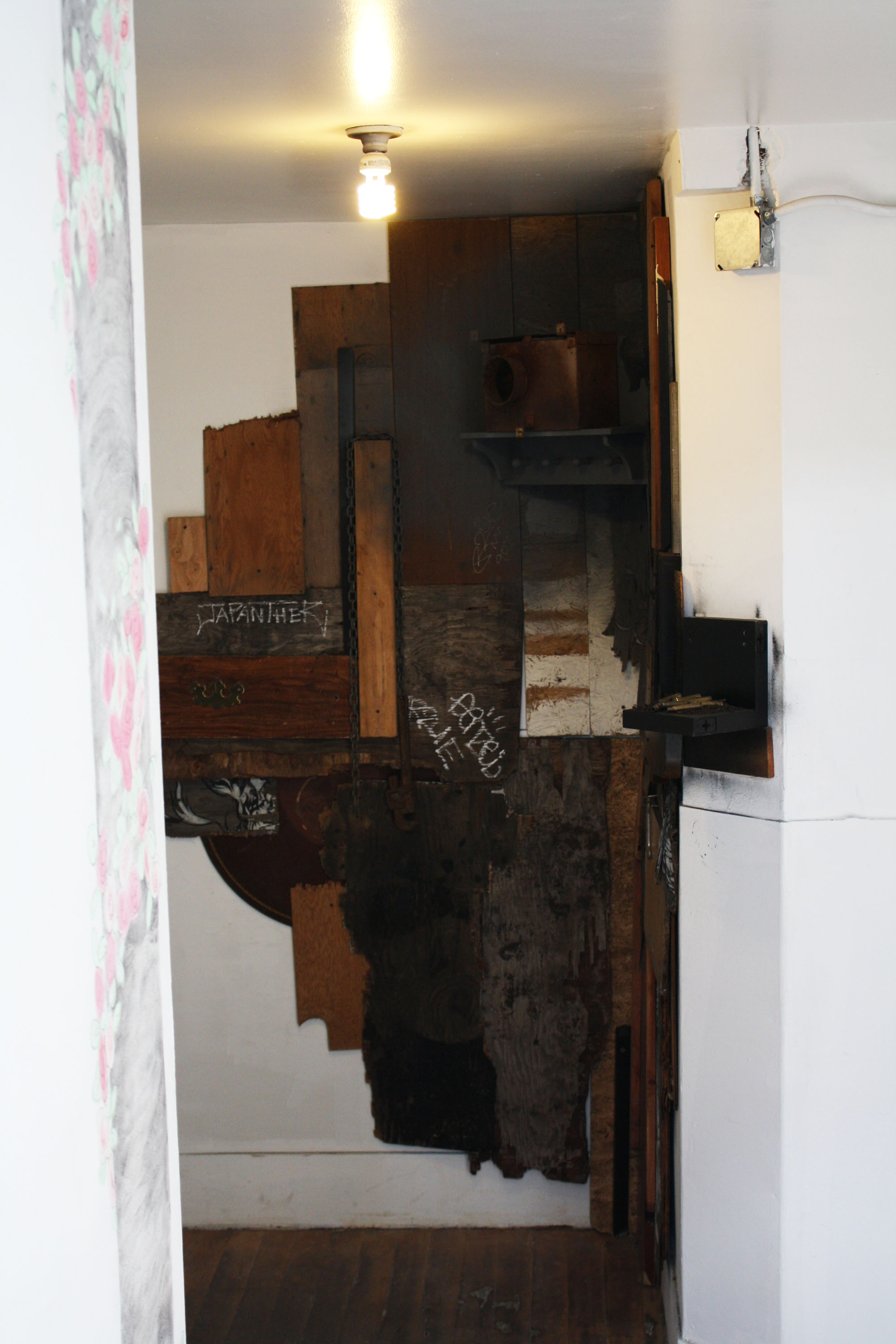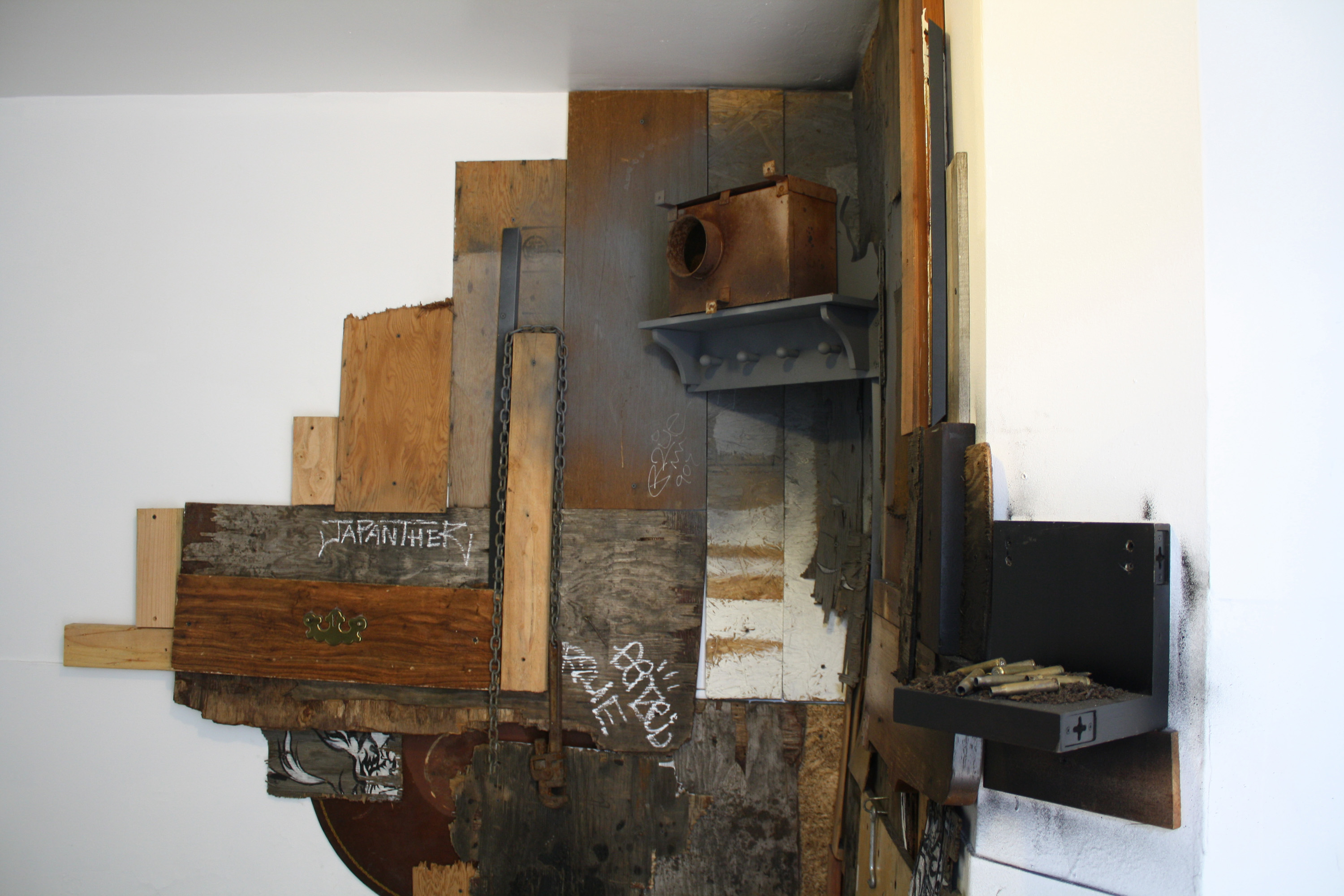 Top Half detail Macro.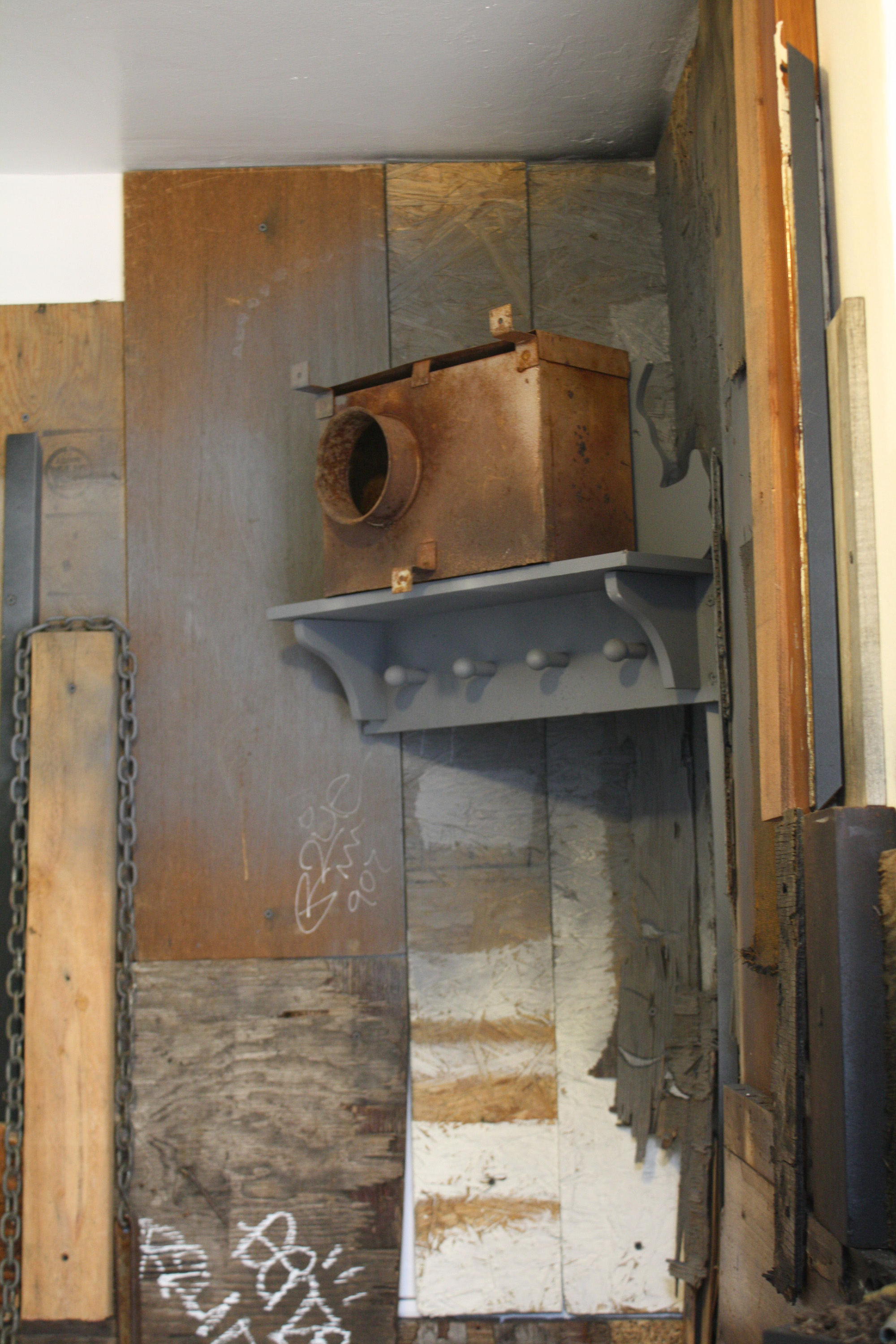 detail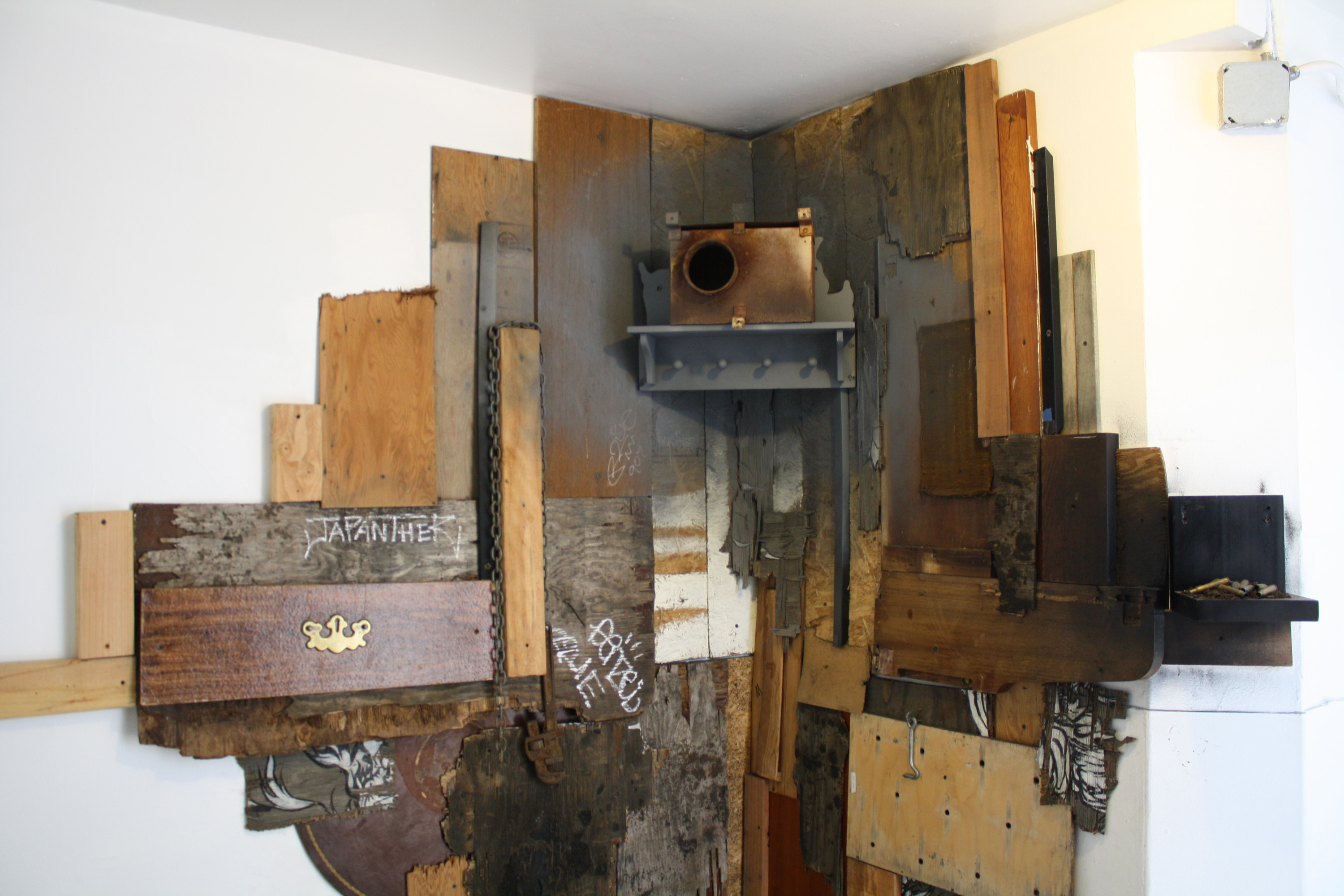 frontal detail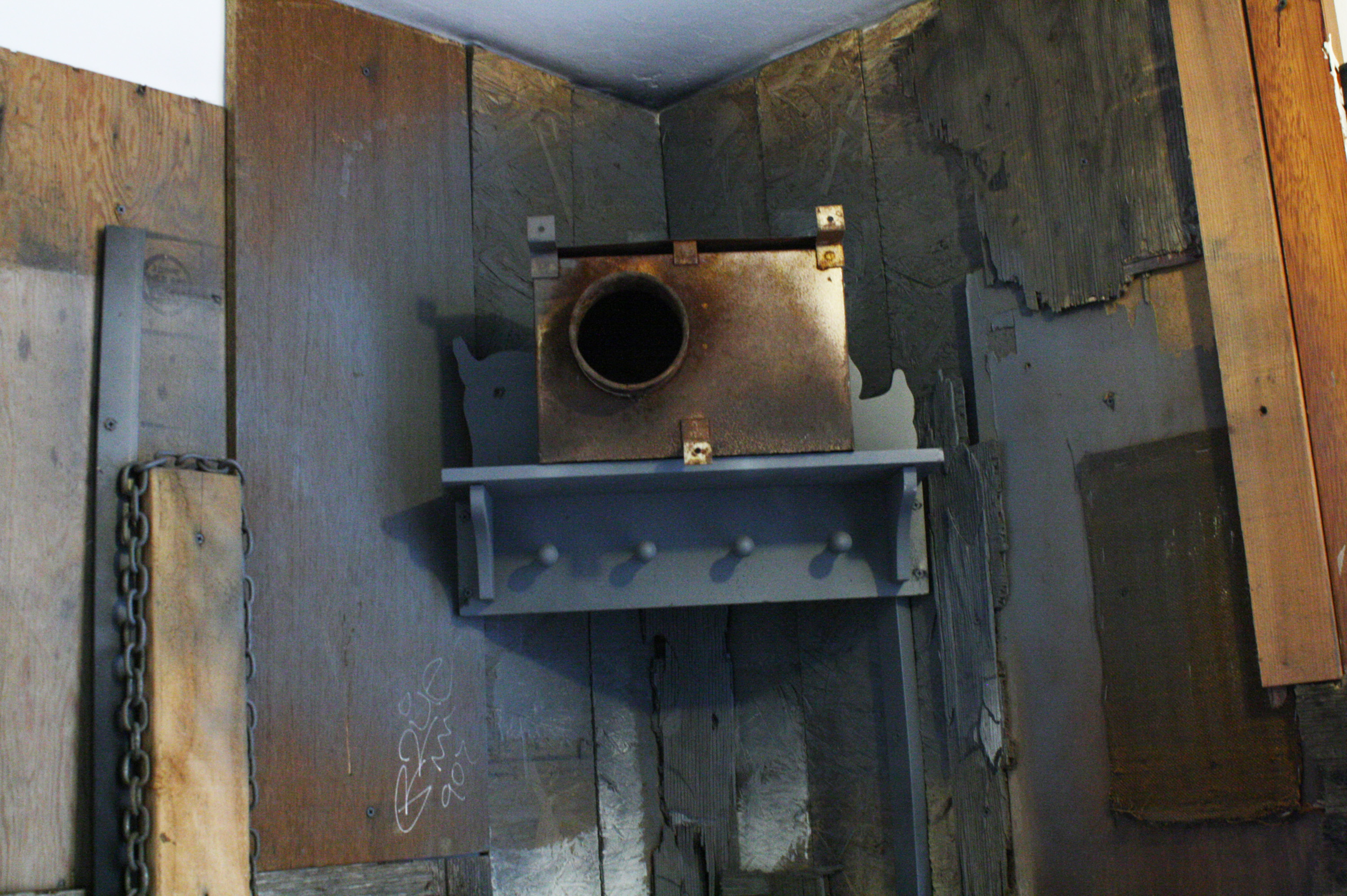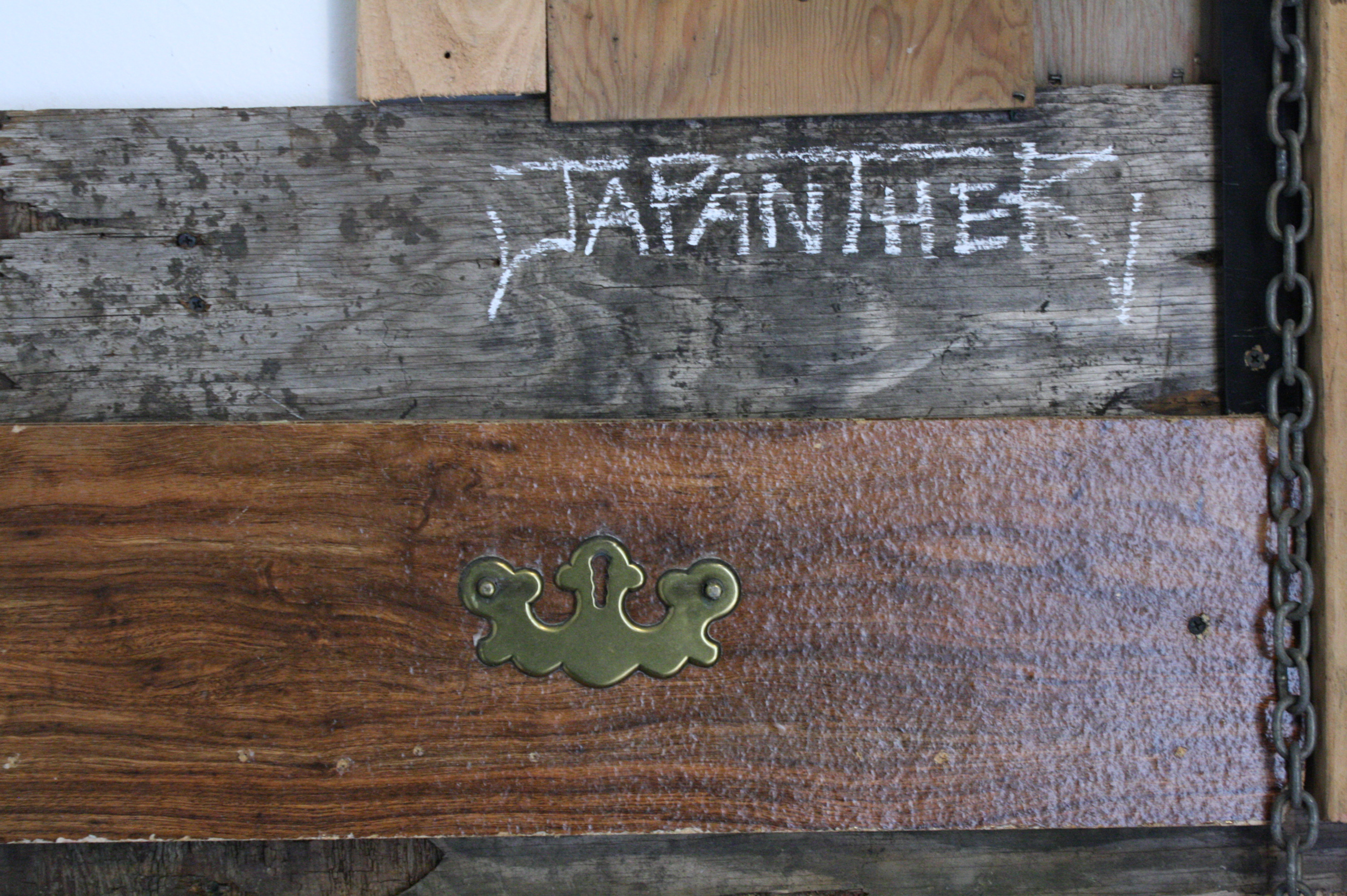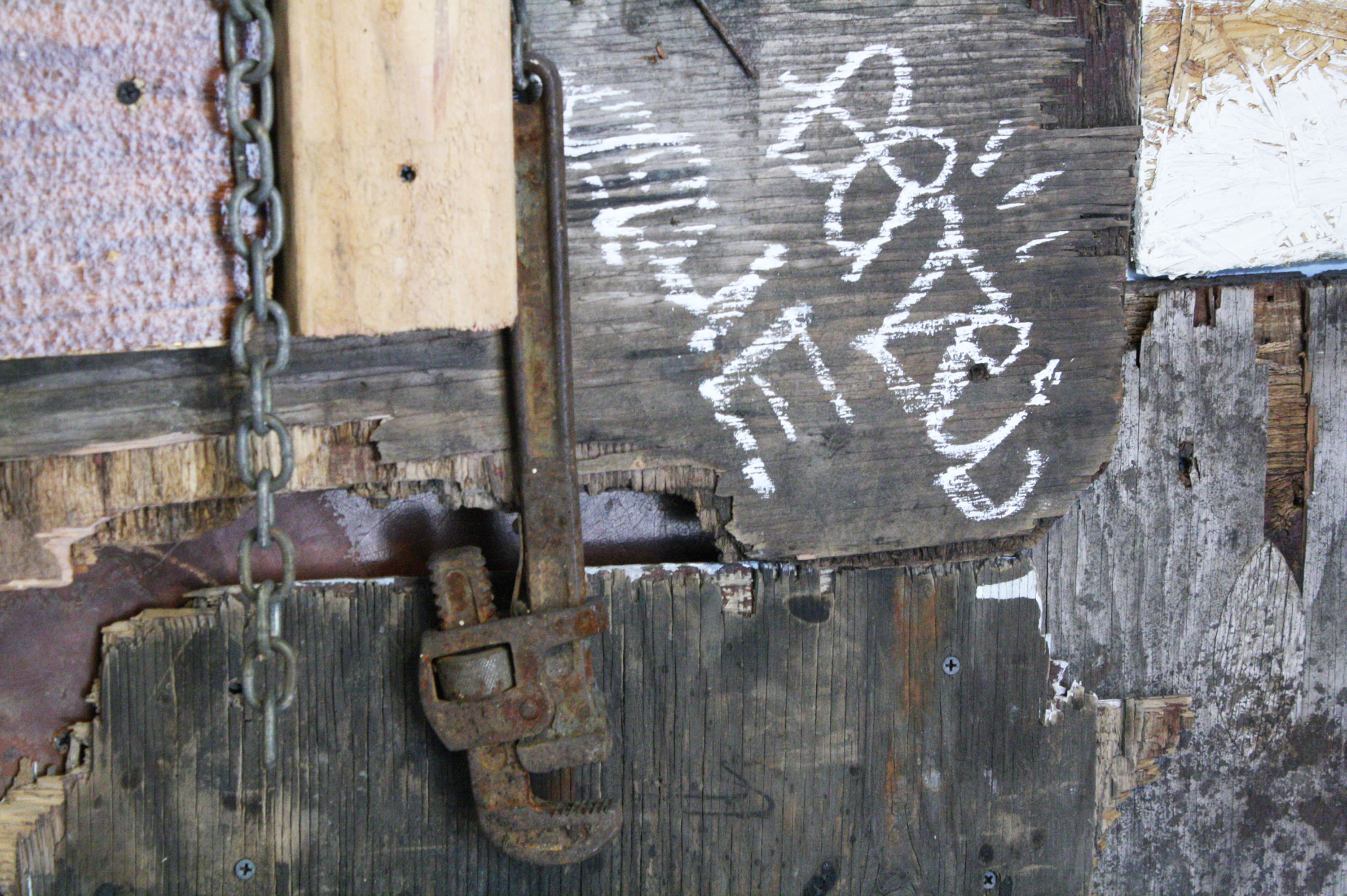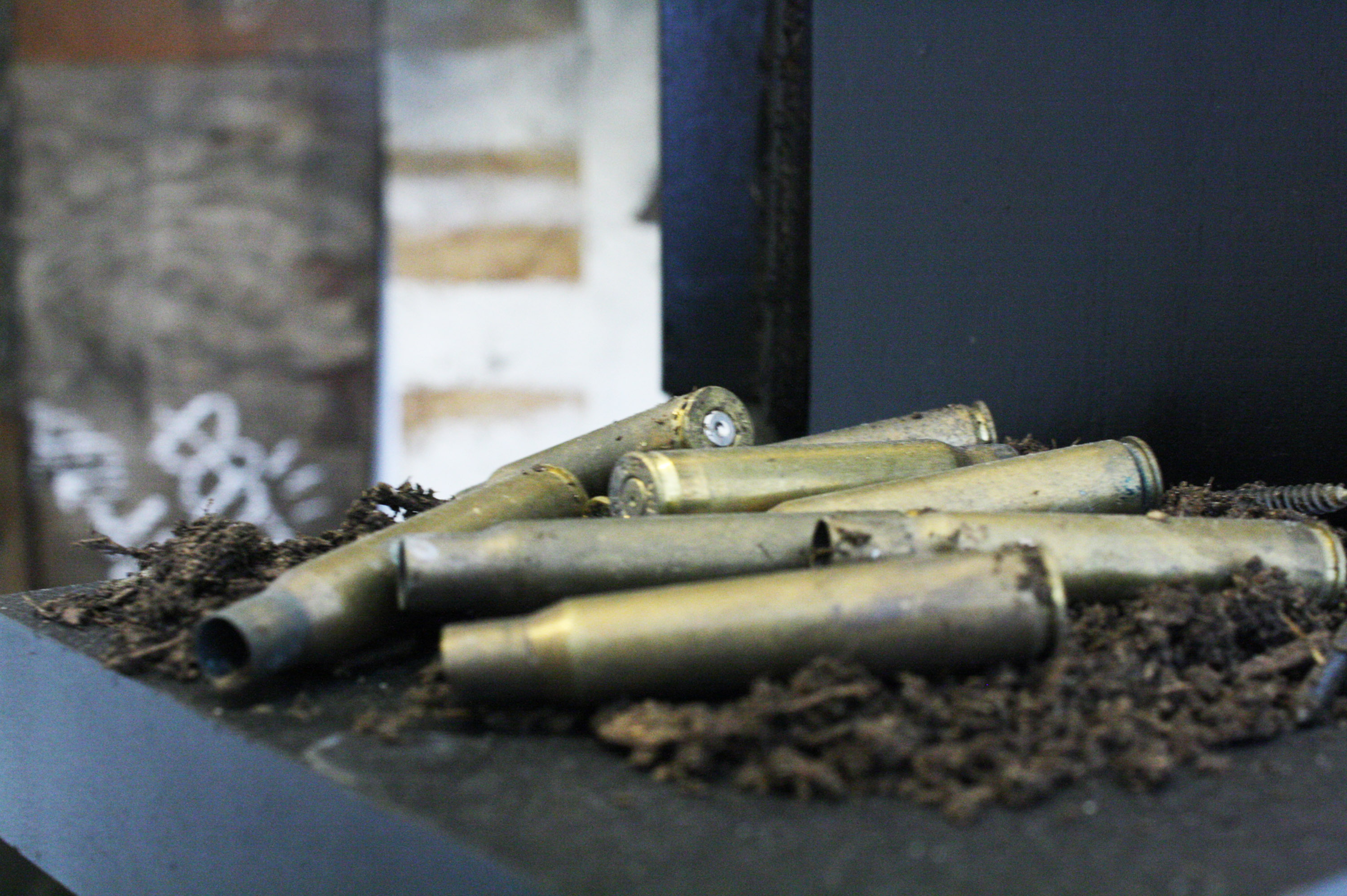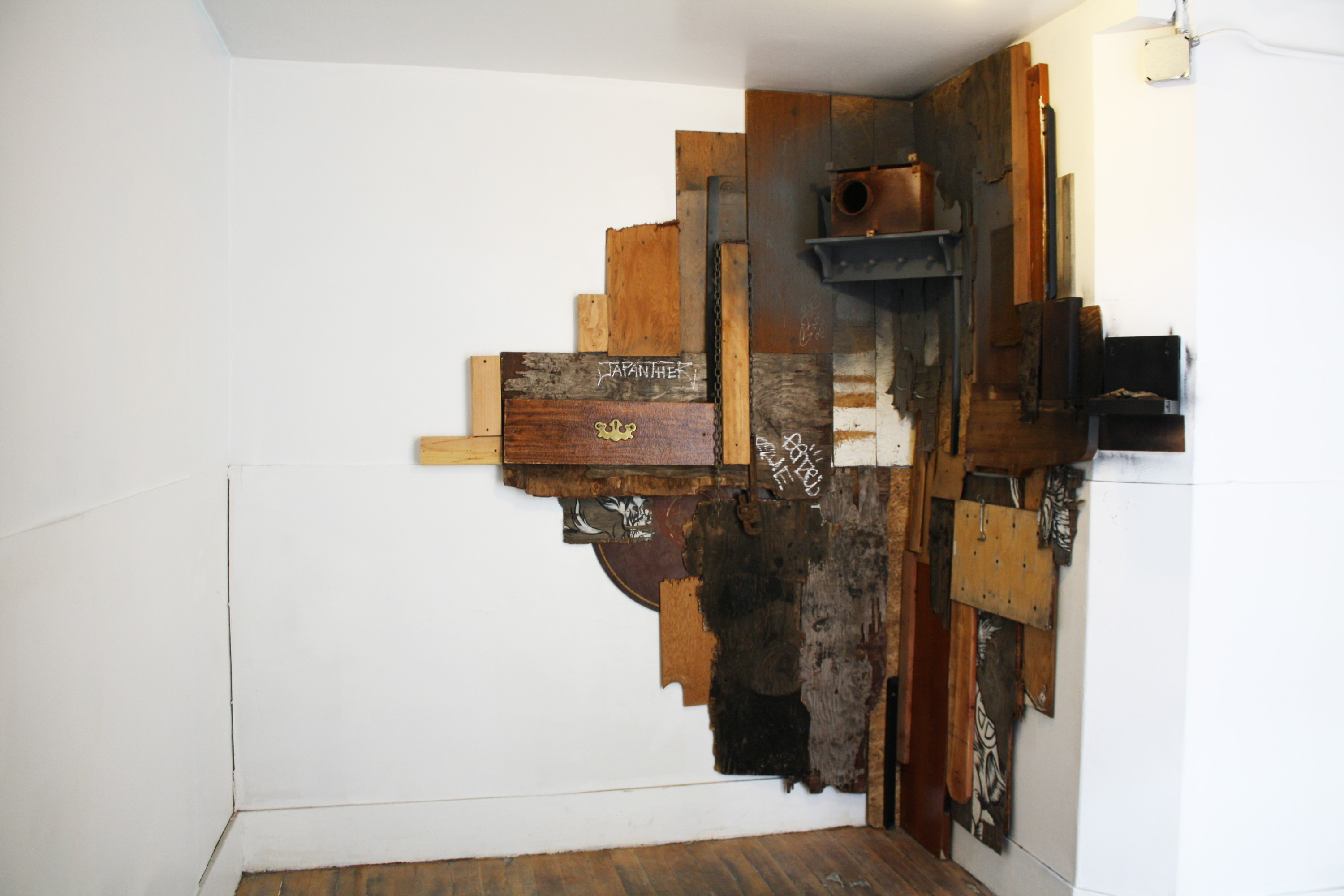 I really love this photo, the space, the colors, the contrast of the wood patchwork on the stark white wall.  It was a lot of fun making this piece.
Detail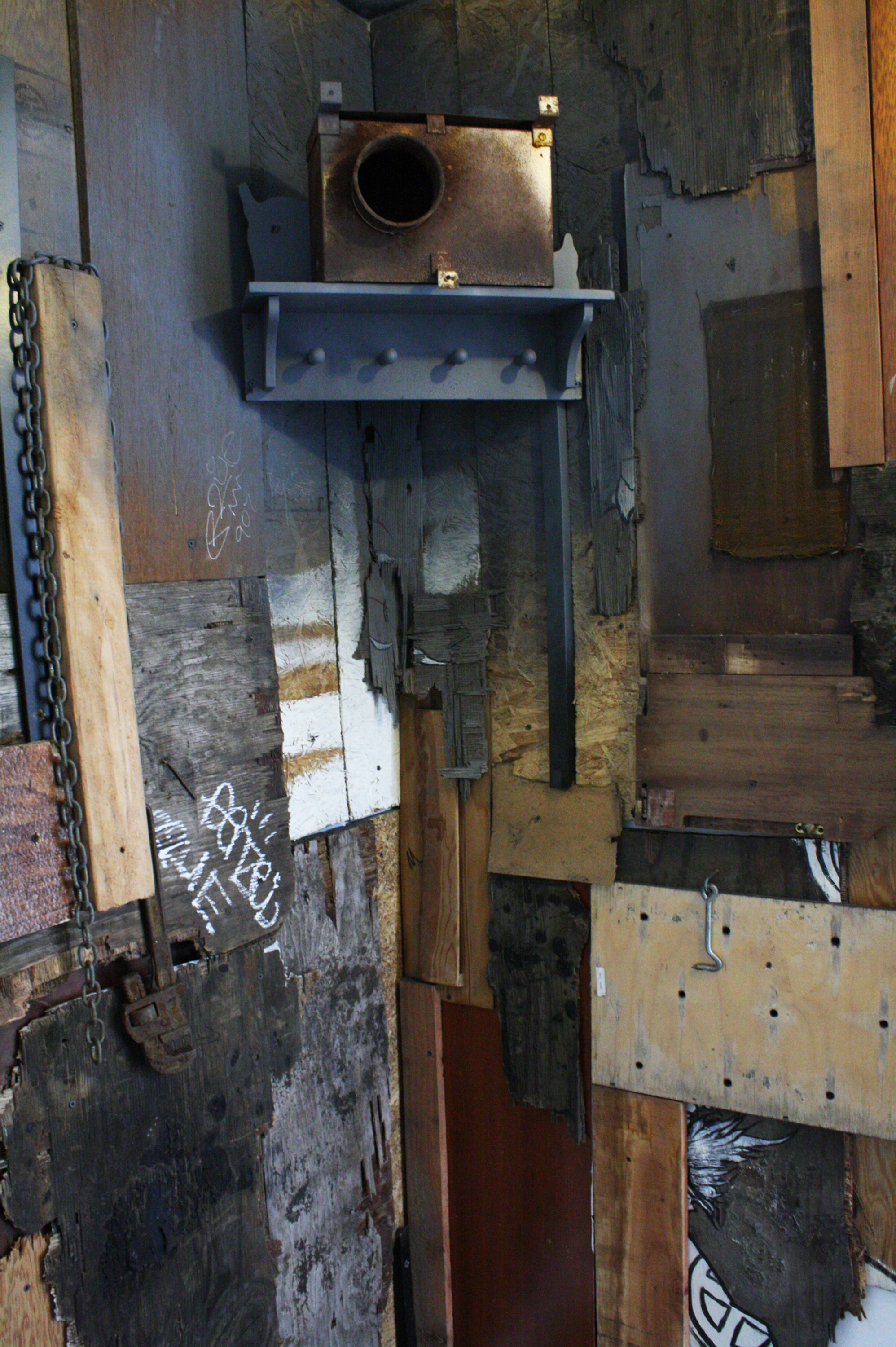 Detail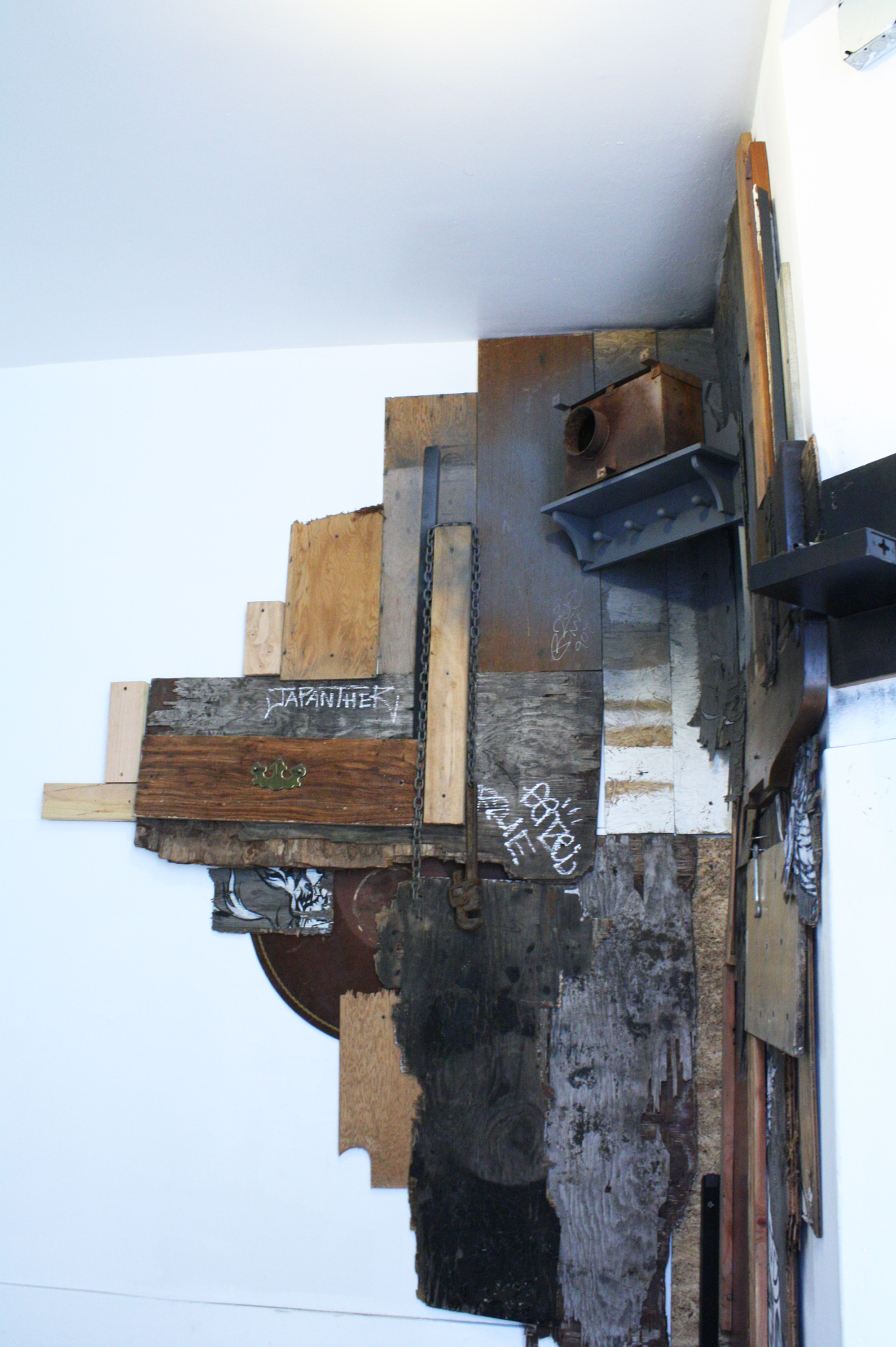 Worms eye detail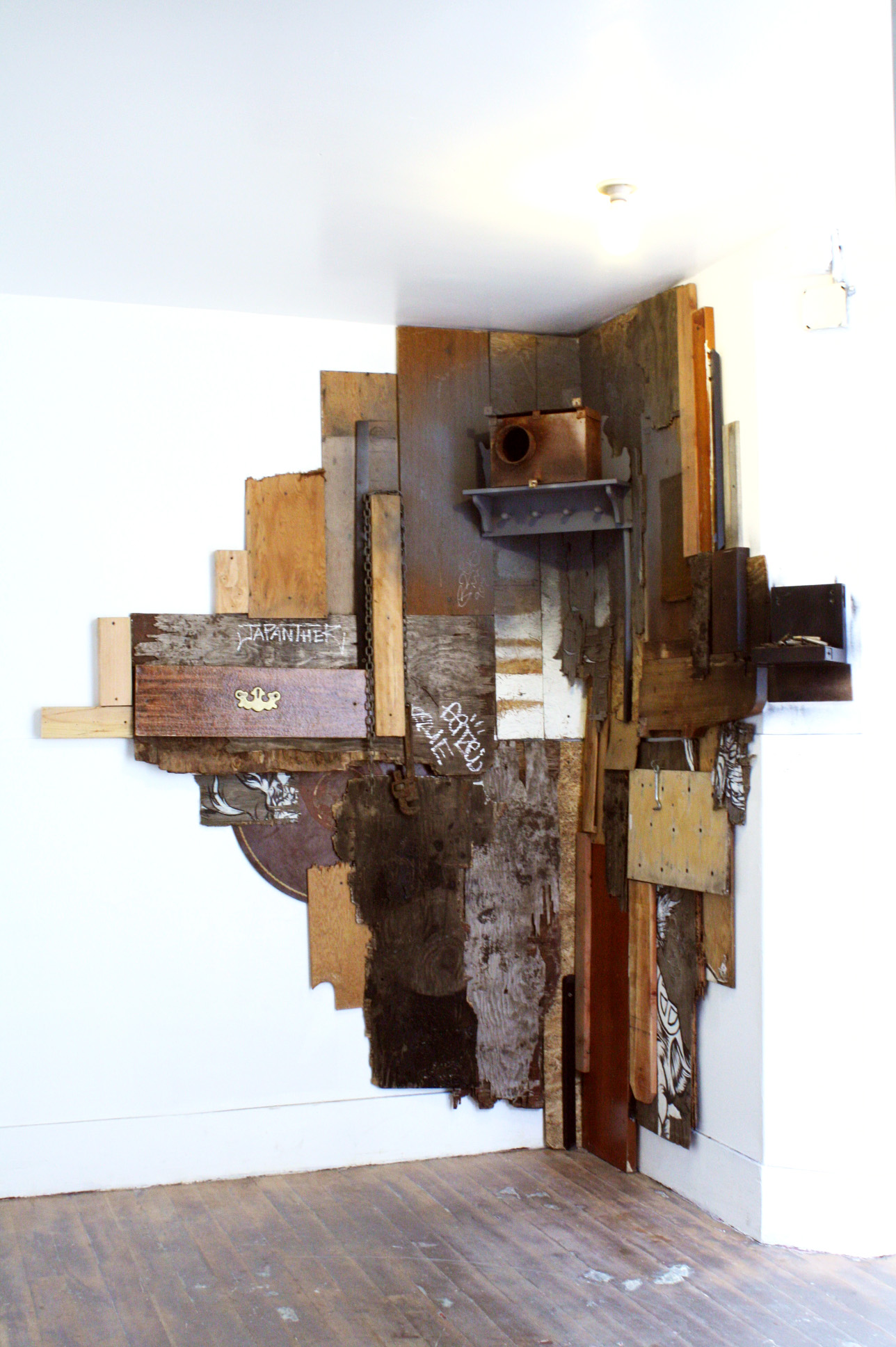 "Today We Rise"  site specific installation with found objects, 2011