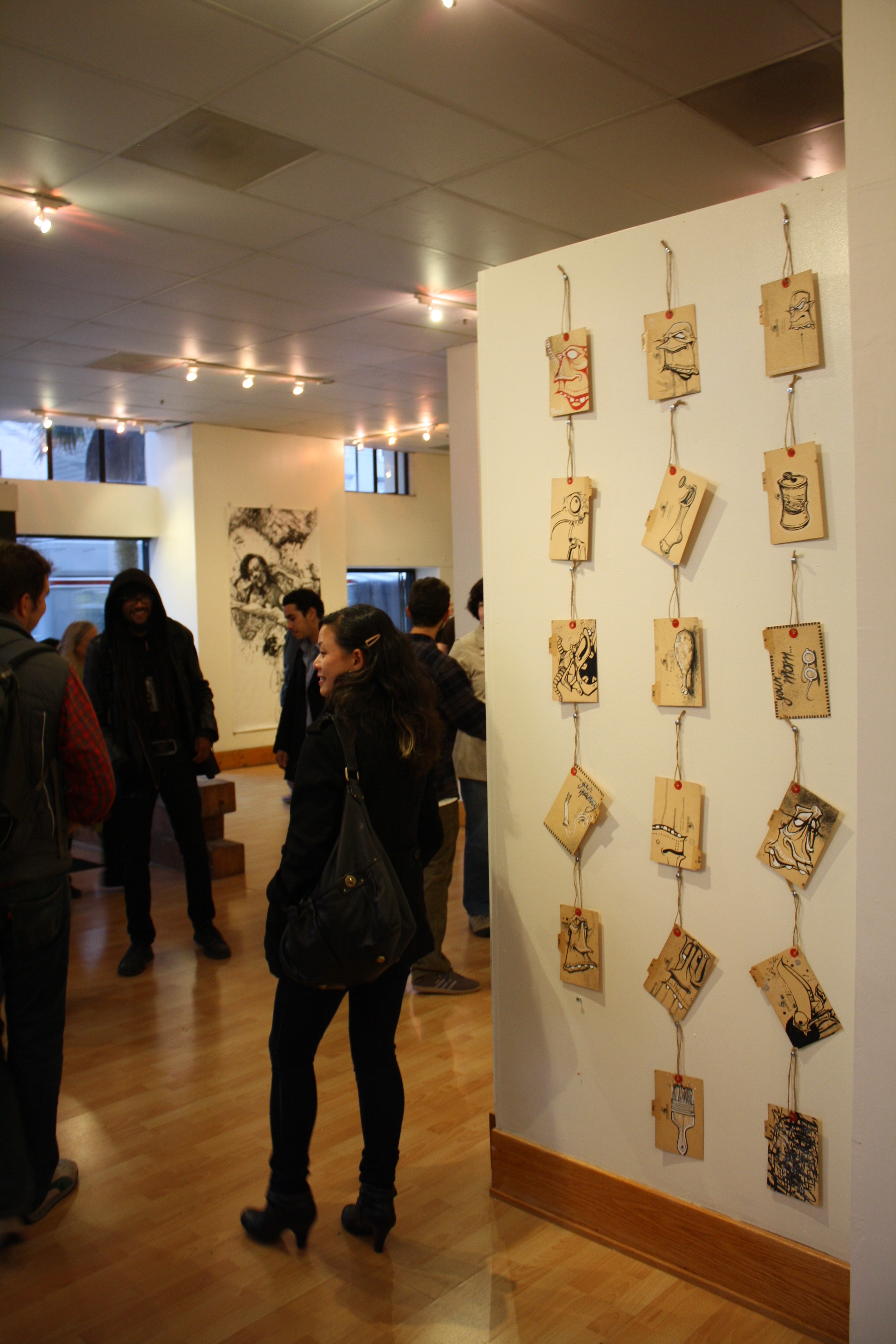 The Opening for Dark Matter  on Friday was great.  Here is a photo rundown... Thanks again to Valerie Leavy for curating the show and 1 AM gallery for hosting it.  It had been since Unstoppable Tomorrow Vol.1 since I had shown with Chris Burch and it is always an honor to work with him.  Thanks to Stan for coming out from St. Louis, C3 for being a part of it, Casey's pieces were rad, all in all the whole show is a killer. Painting the outside wall with Chris Burch was definitely the most fun I have had collaborating on visual work since we did the installation at
Old Crow
for
Unstoppable Tomorrow Vol.1
.  If you missed the opening please check it out before it goes down Sept. 18th.-Felix
C3 and Vanessa Dupree chopping it up.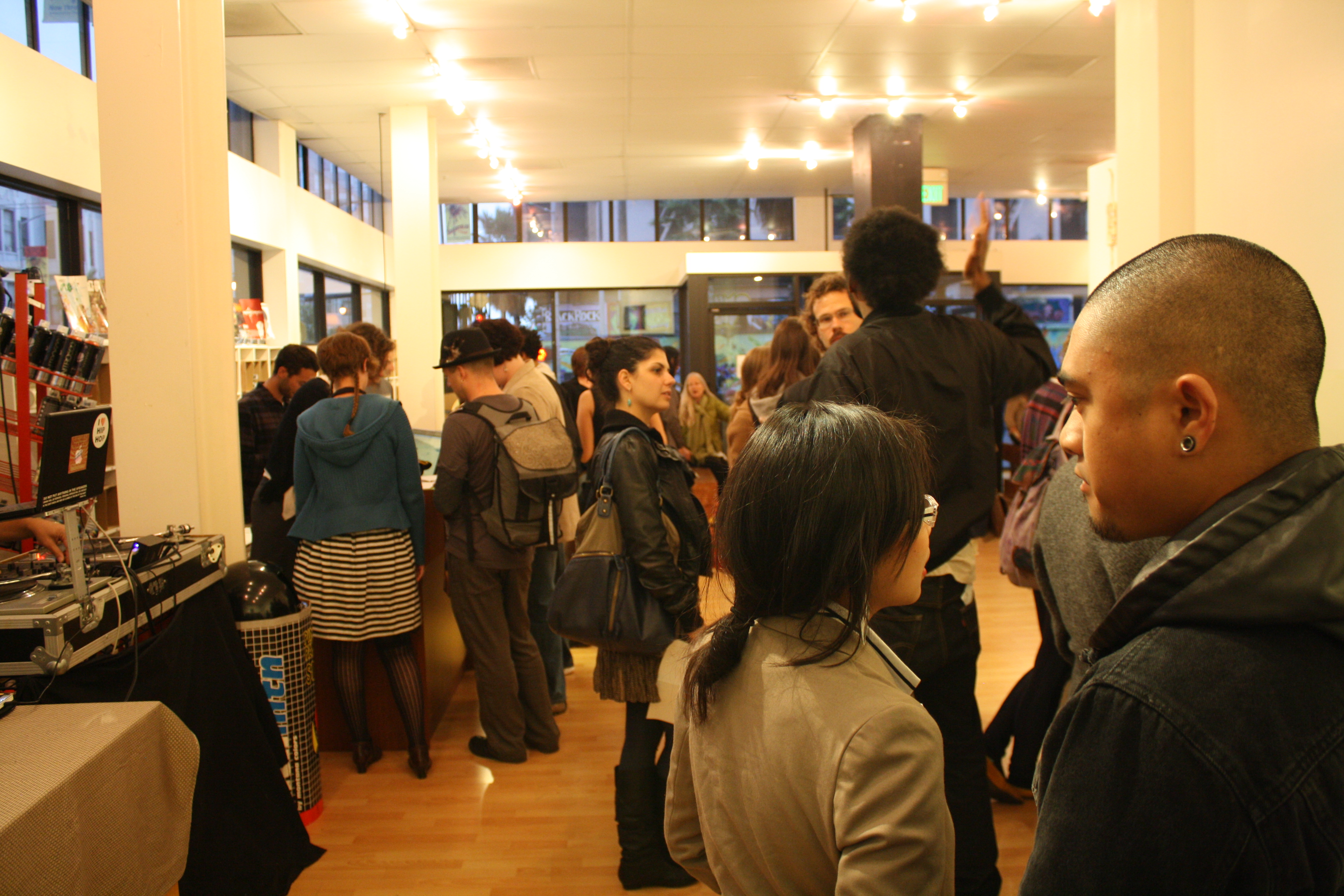 David Choong Lee always has some good advice and brings some positive energy with him.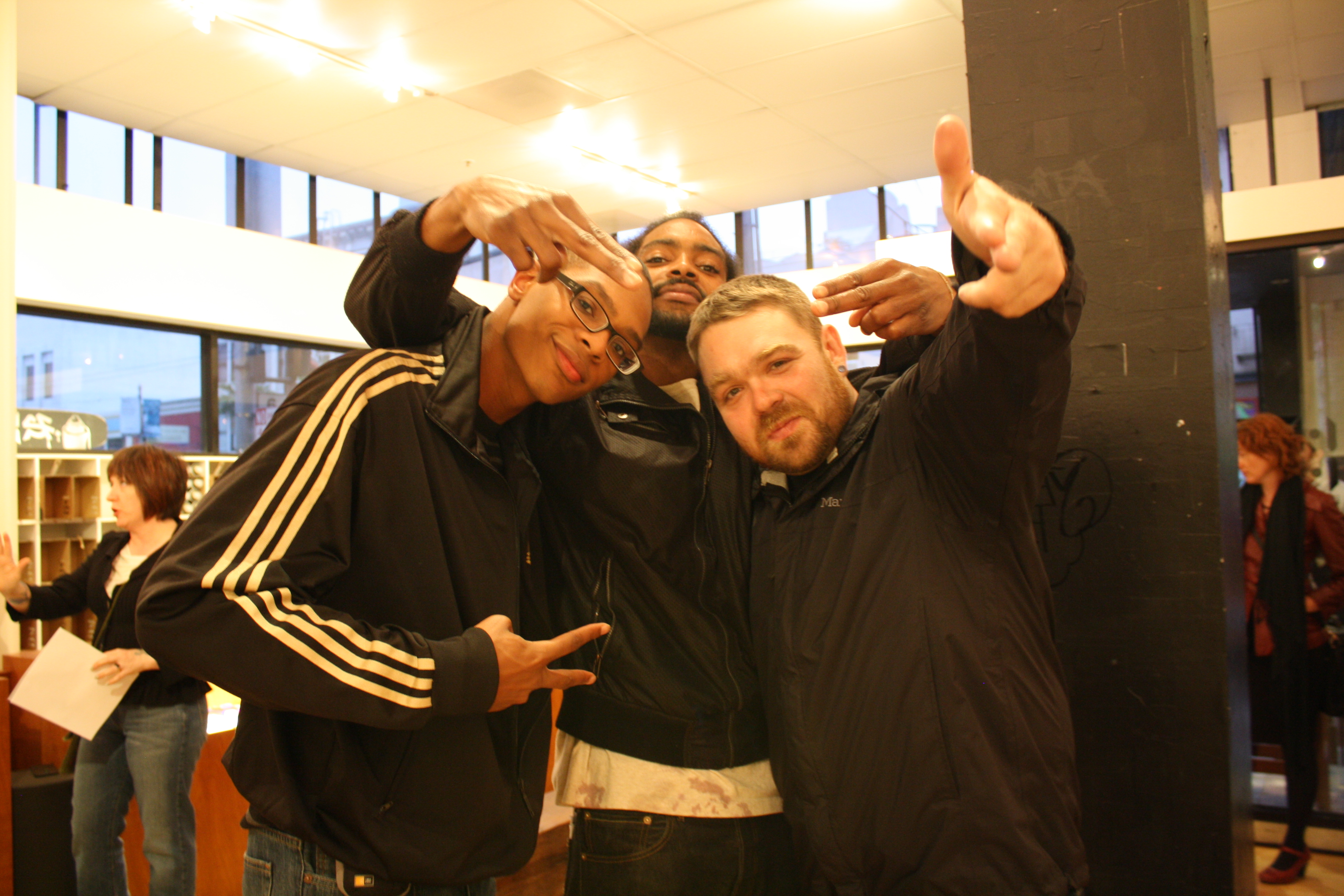 Last shot before I left for the night to go get some food and hit the hay.  D Young V cracking a smile.  Was a good show.  The past week from 941 Geary to 1 A.M. has been a beautiful, exhausting, honor and I am quite happy.  Time to get back to the Drawing Board.