The new studio in Oakland is so AWESOME! Here is a low res photo of new work in the mix that I have just begun.  Capricorn With Aquarius Rising I think it shall be called.  I am all moved into the studio and locked in it to win it.  Old Crow Solo show in July, lots of group shows peppered throughout the year.  Things are rollin' along!
In other news, this weekend is going to be amazing!!!  Friday night in Oakland is not only going to be Art Murmur, but also at Old Crow Tattoo there is going to be a group show featuring Megan Kimber and Lauren Napolitano from White Walls, it is going to be really, really sick and I highly recommend it.  They have been on a roll with great shows lately.
Saturday night I am in a huge group exhibition/auction to help benefit the Luggage Store and support their future programming and artist in residence programs!!!! This is as of now the biggest bill of heavy hitting artists I have ever been involved with, and will be featuring work from Barry McGee, Maya Hayuk, Os Gemeos, The Date Farmers, Christopher Burch, Ricardo Richey, Swoon, myself, and many, many more!!! Here is the web flyer and print flyer thank you card.  It is this  Saturday night Nov. 5th at the Luggage Store Gallery, 1007 Market St. San Francisco.  Tickets for general public are $40 and special $150 VIP tickets are available for a collector preview and special performance by Devendra Banhart.  

Here Are the Versions going to print for Thank You and Shout Out Postarcards...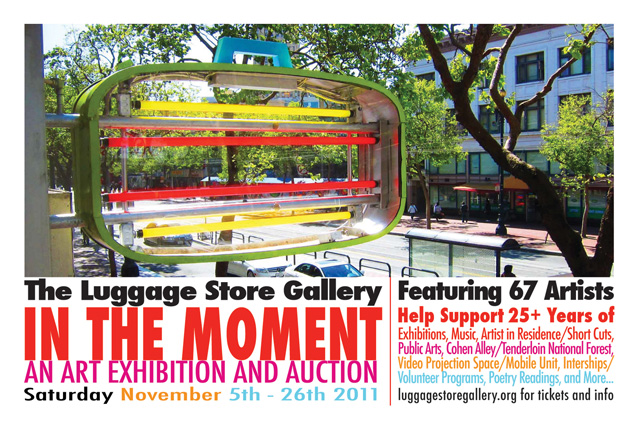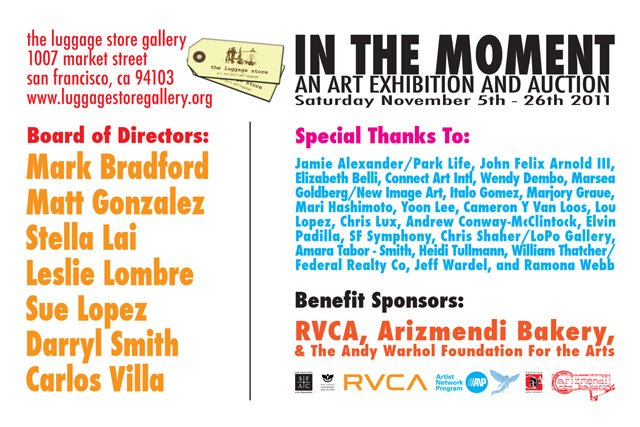 See you there, it will be an epic experience and for a great cause.  Please come out and support the Arts int he Bay Area this weekend.-Felix