The Australian show at 941 Geary on Saturday night was pretty rad...here are some photos...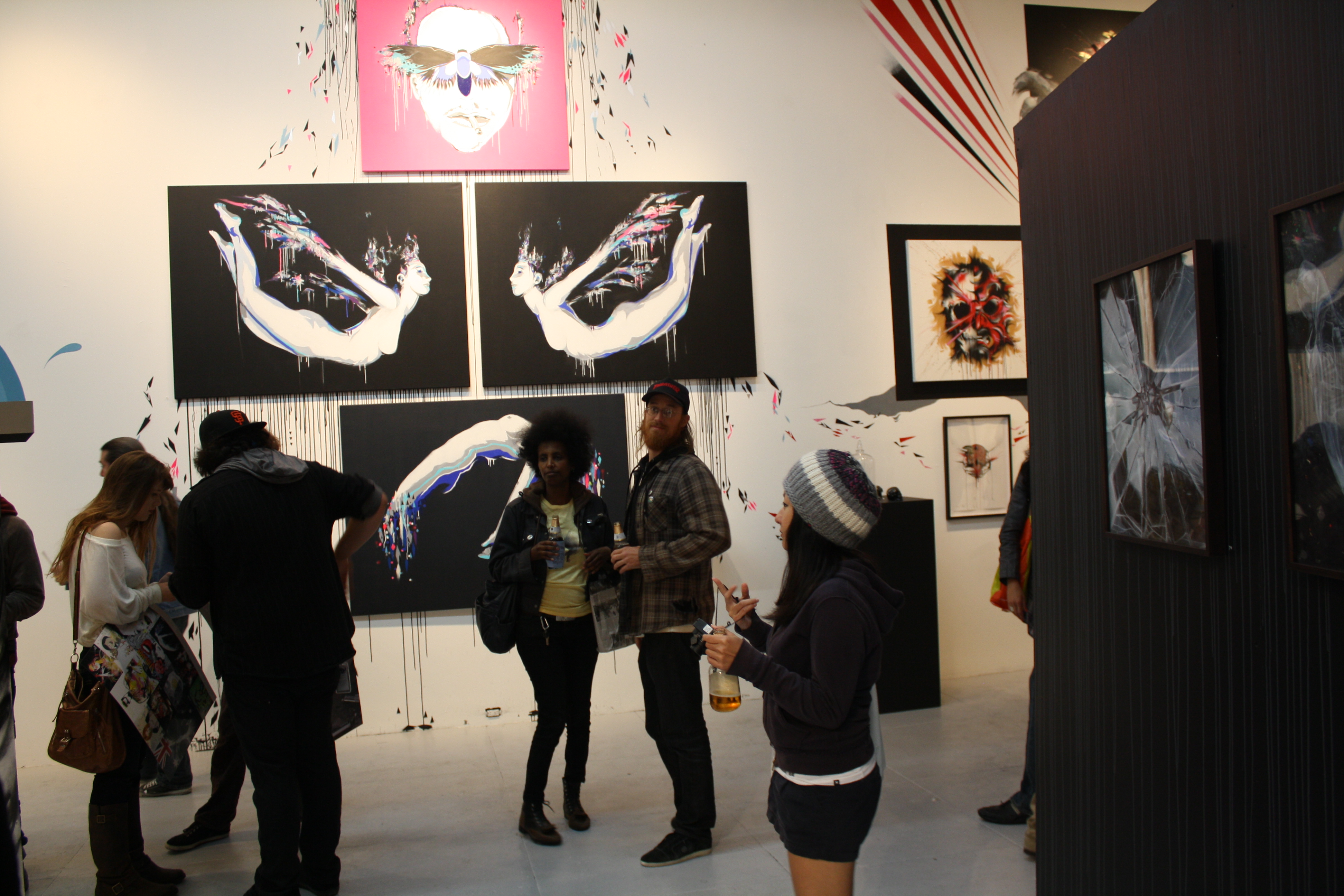 Dave Falice and Eleni throwing back some brews!  Dave set up my panels for The City We Love last month and they were definitely on point.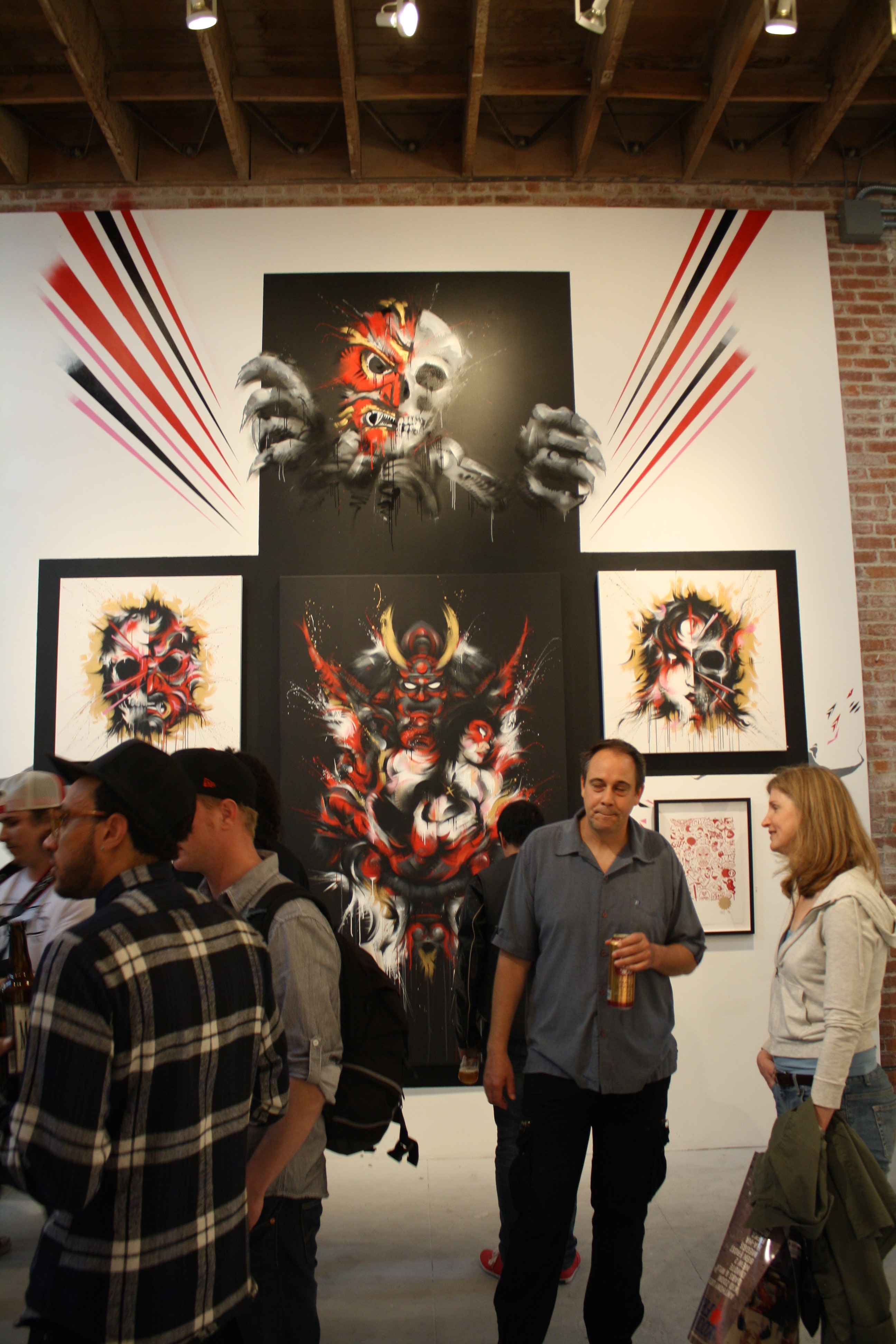 I really want to know who this older fellow drinking a fine craft brewed can of olde english 800 is.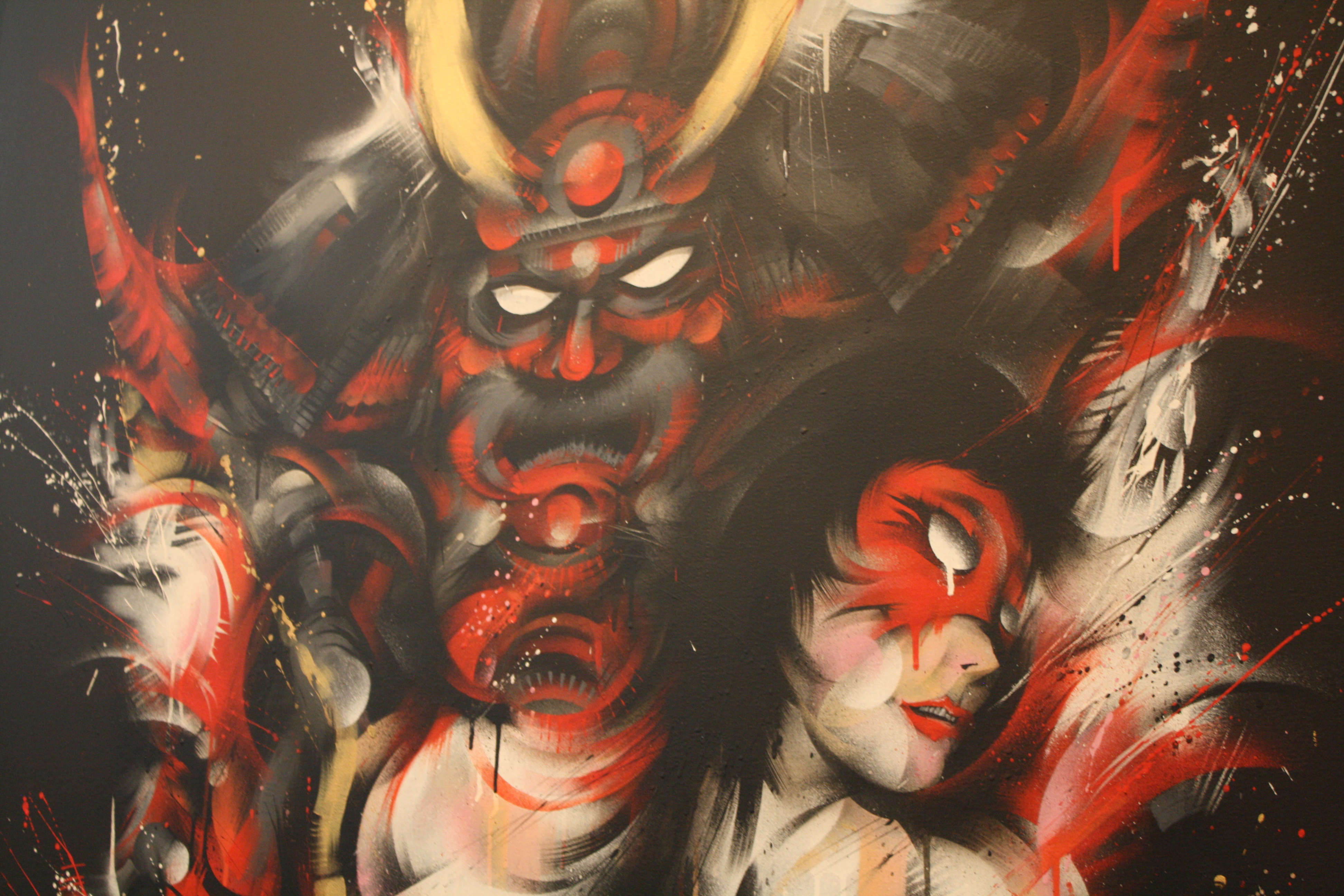 Meggs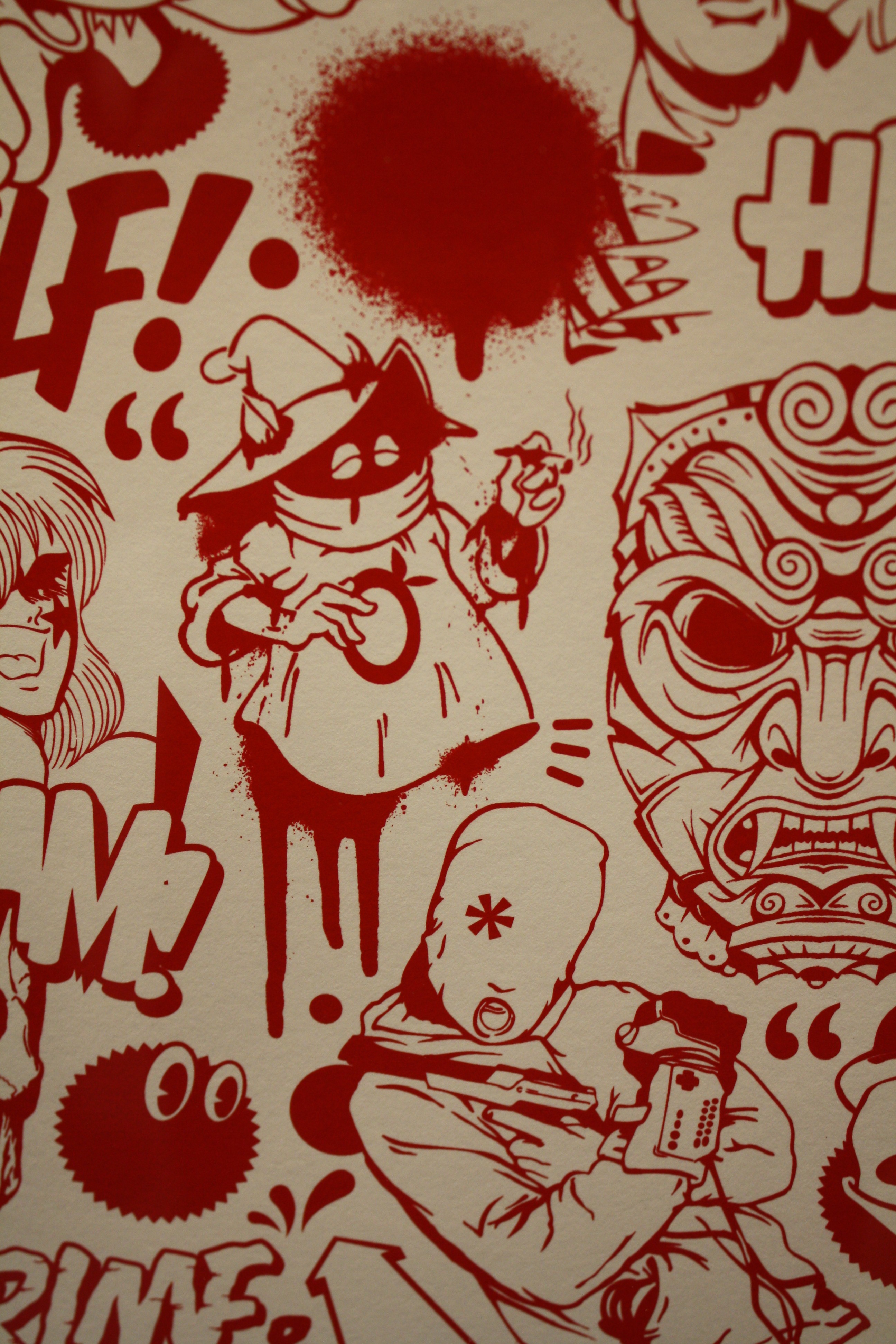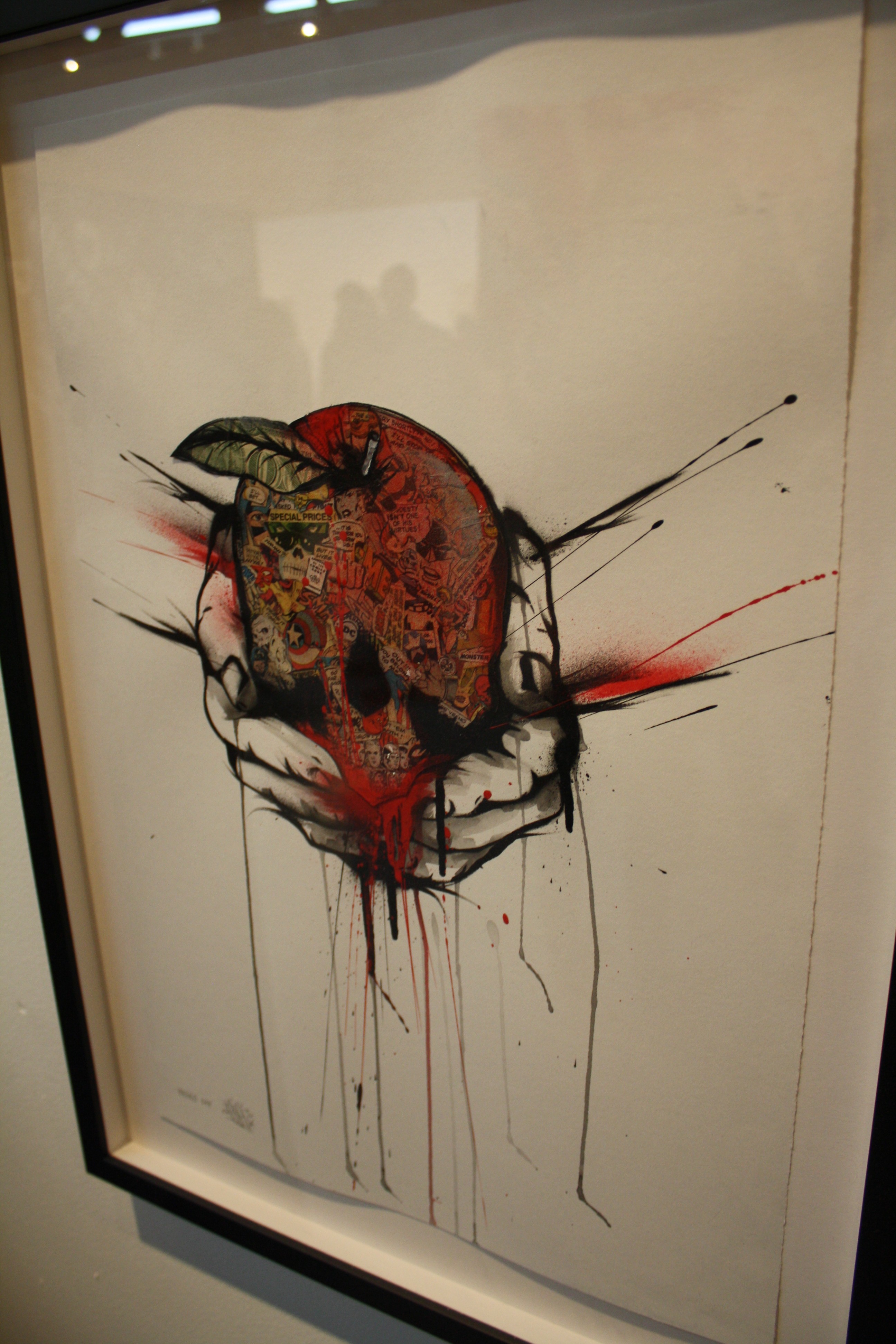 This piece is quite complex, in person it is magnifique!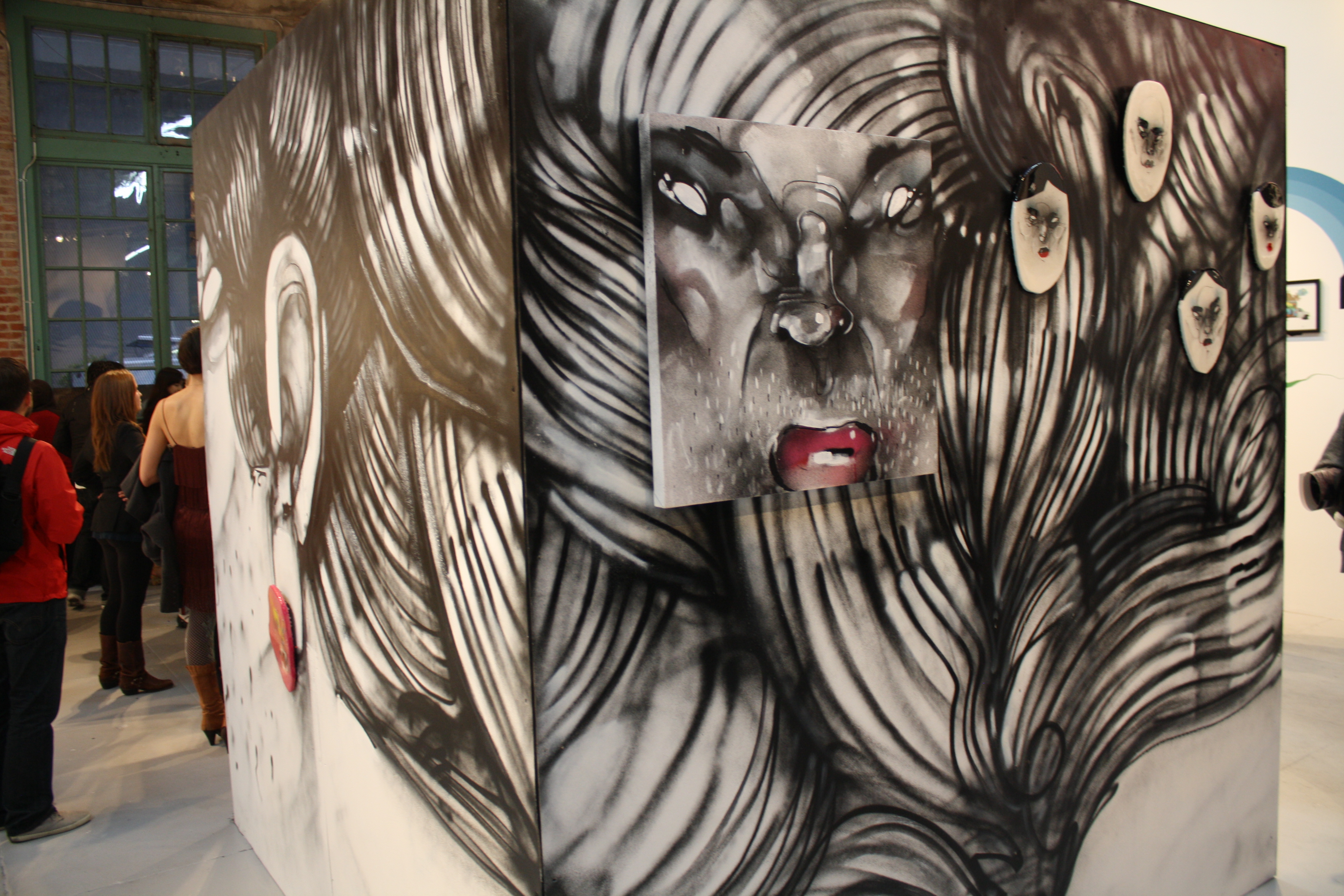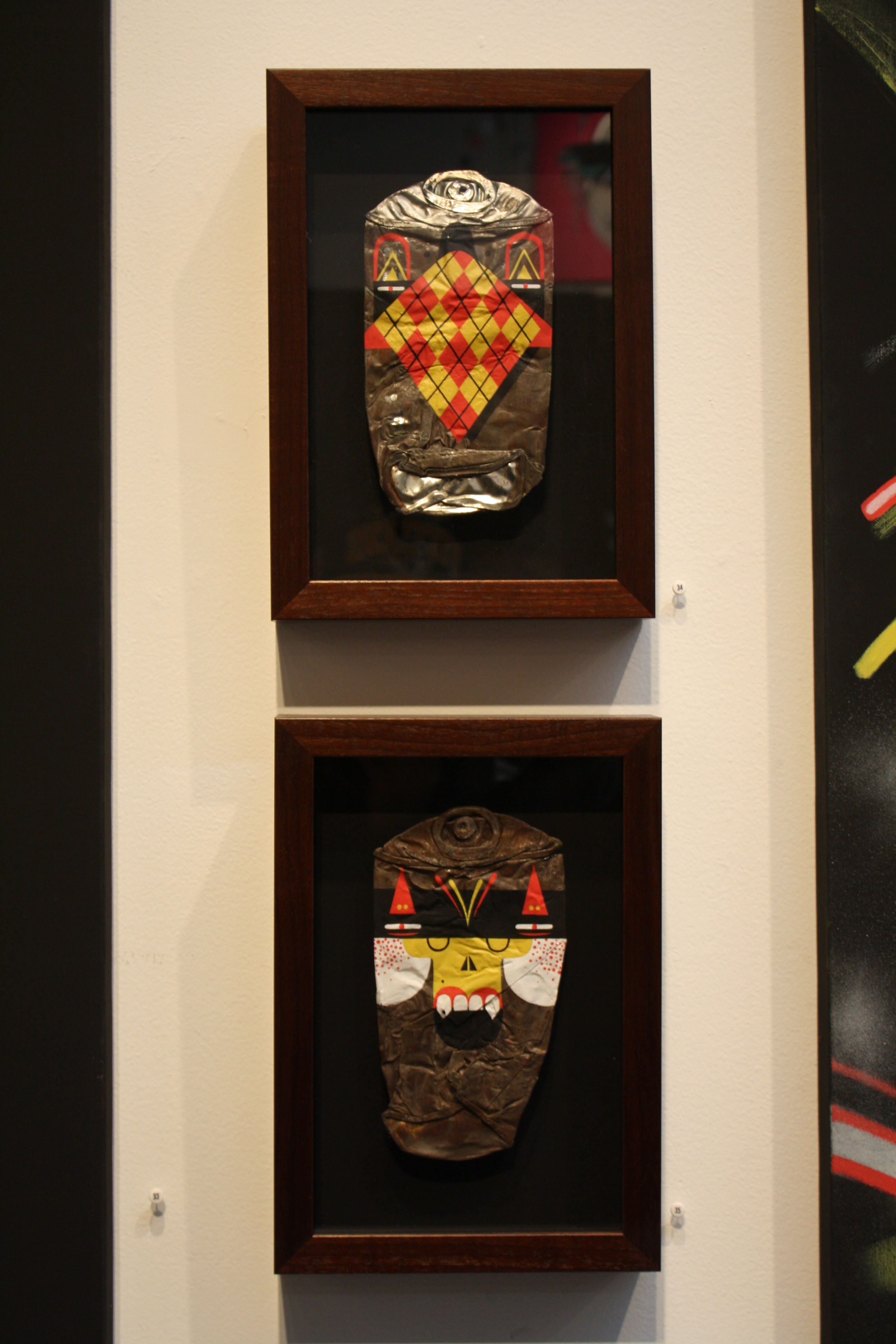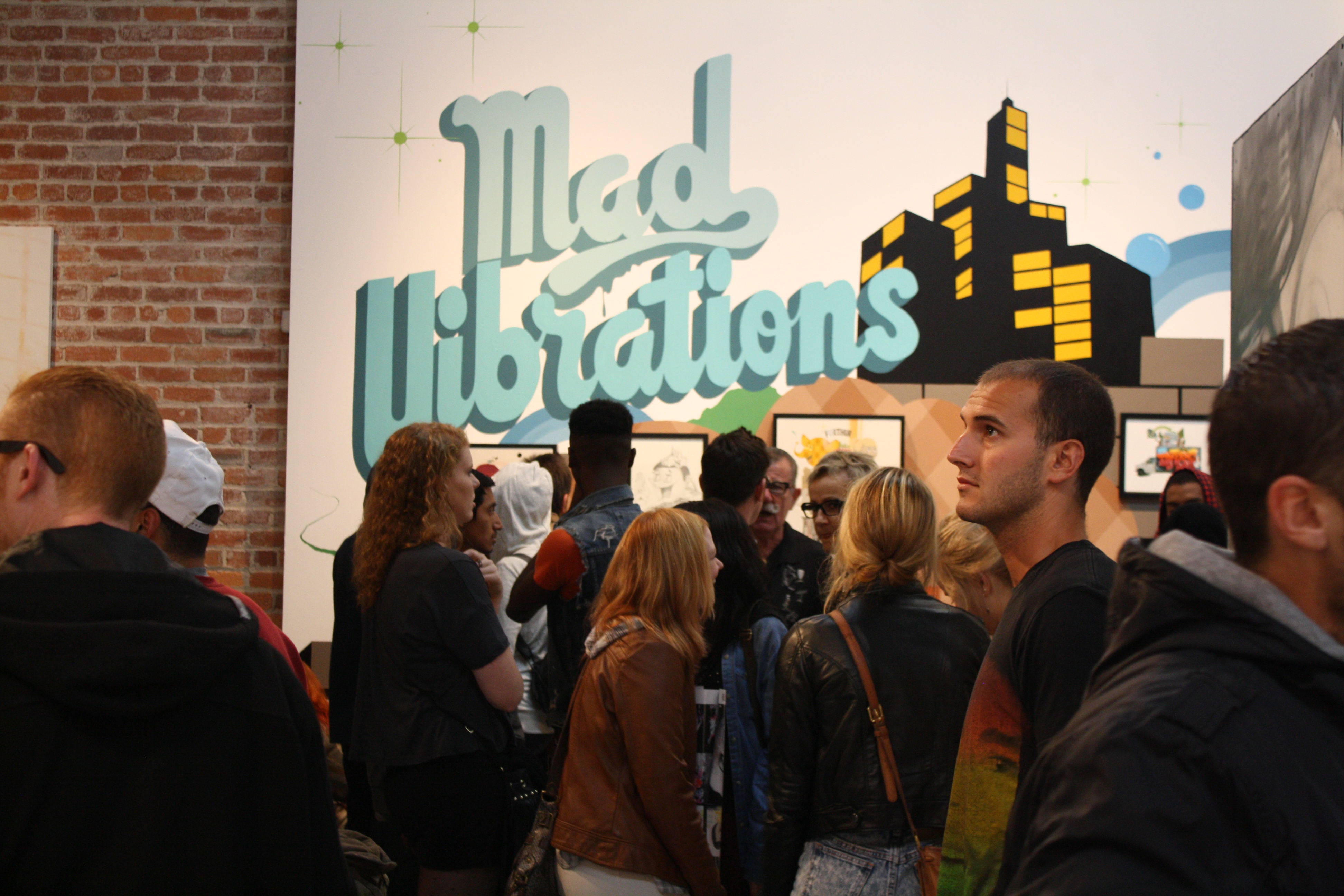 Mad Vibrations, Dabs and Myla.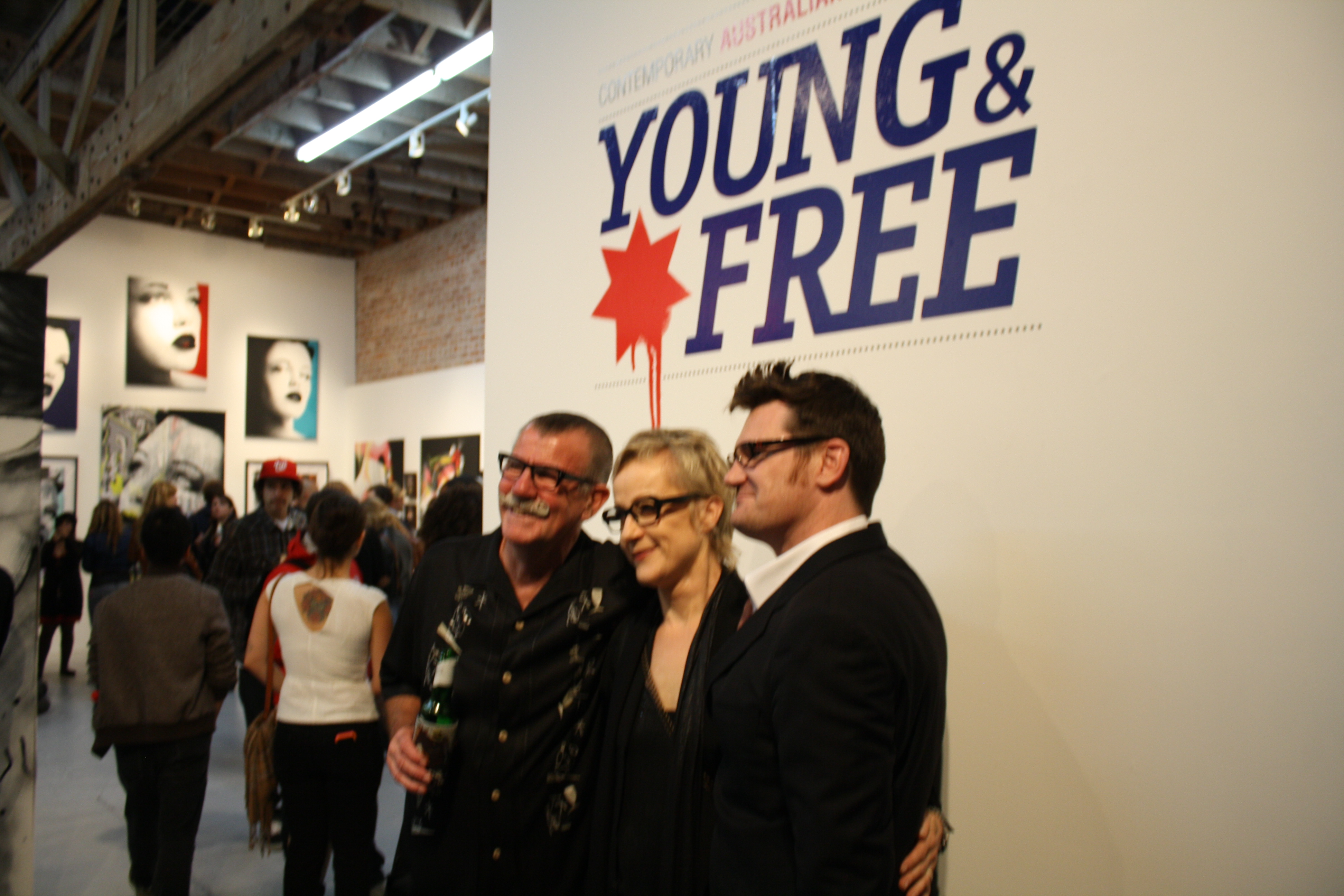 Justin and co.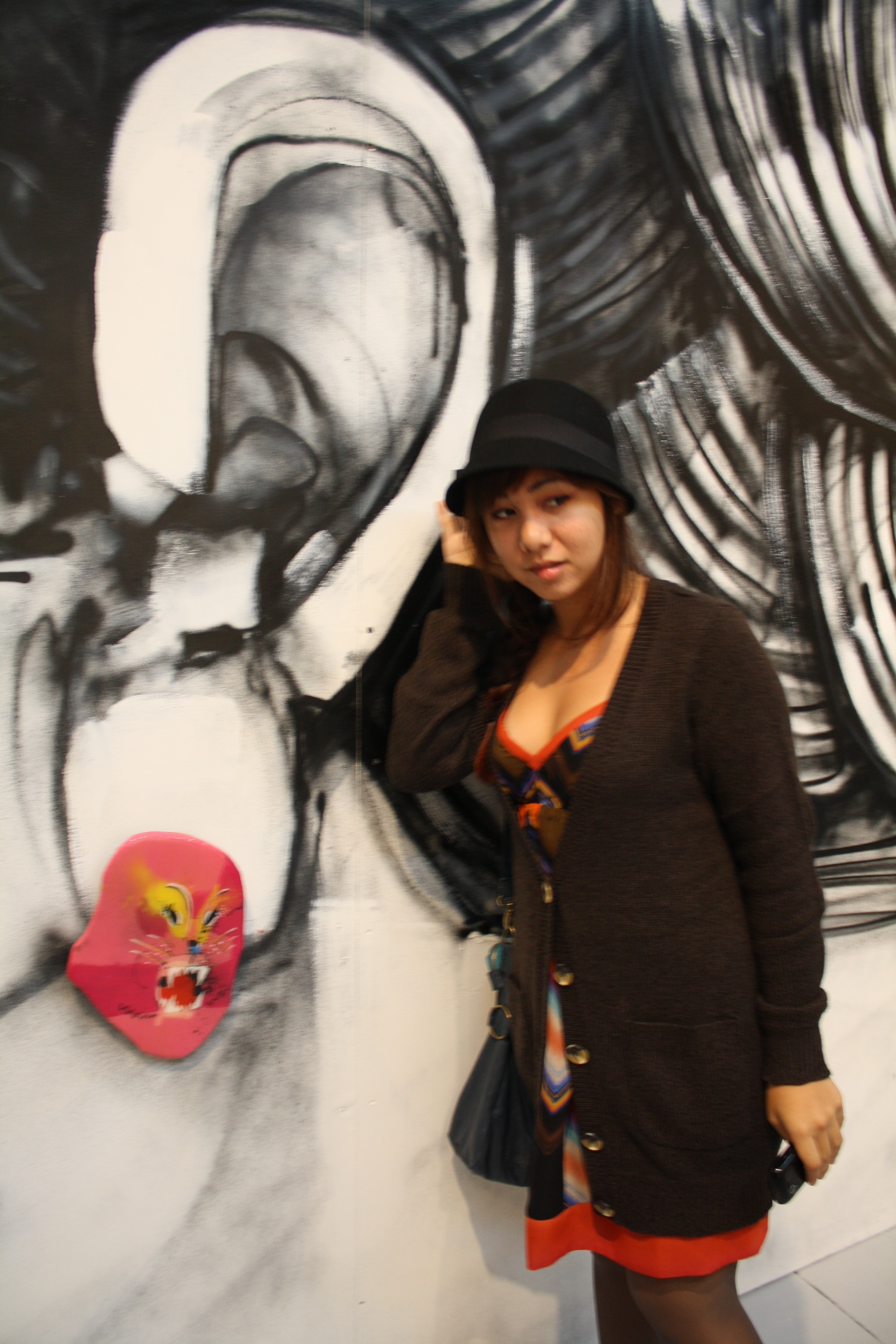 I can hear what she's hearing, ya hear me?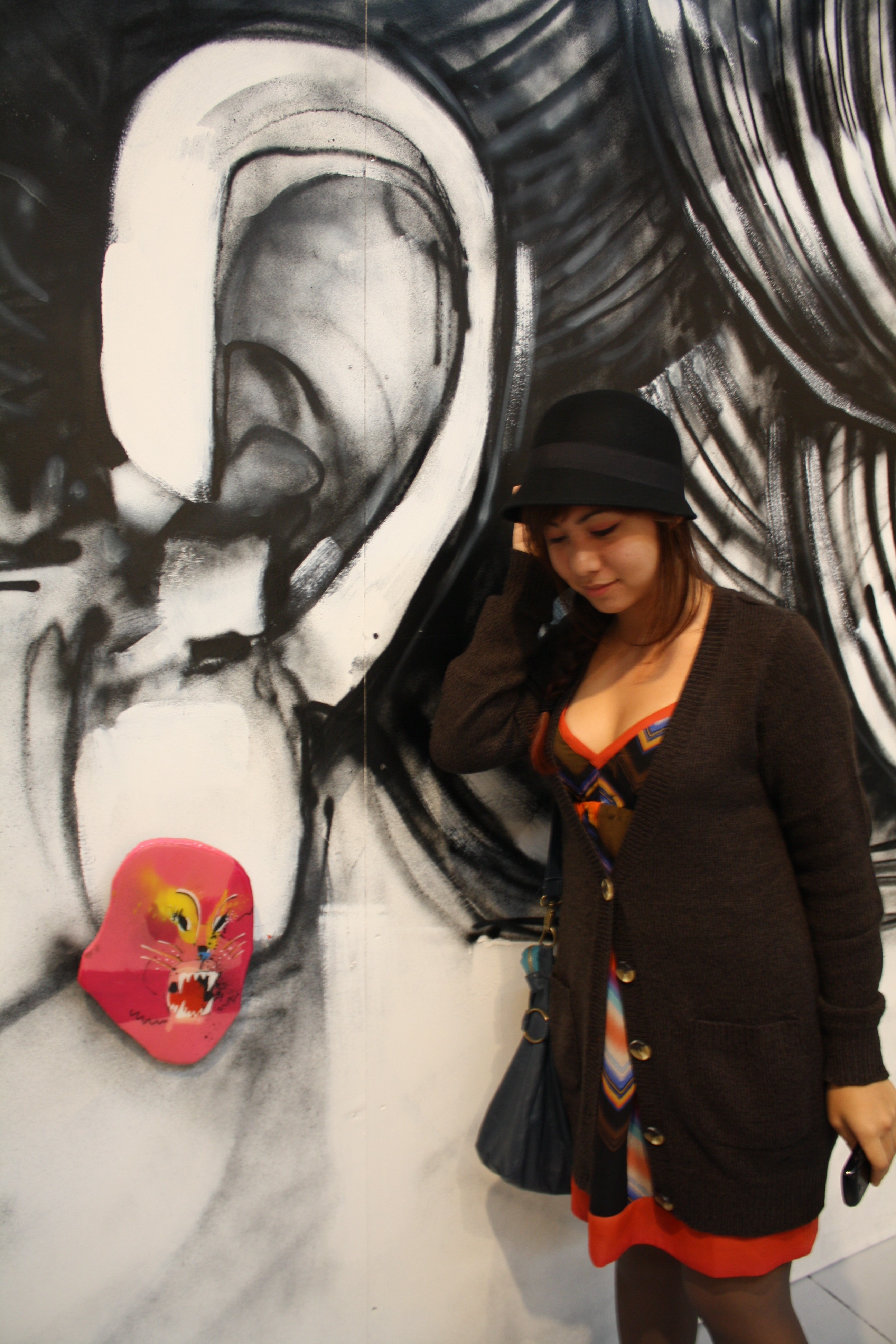 Ohhhhhh, now I hear what your saying.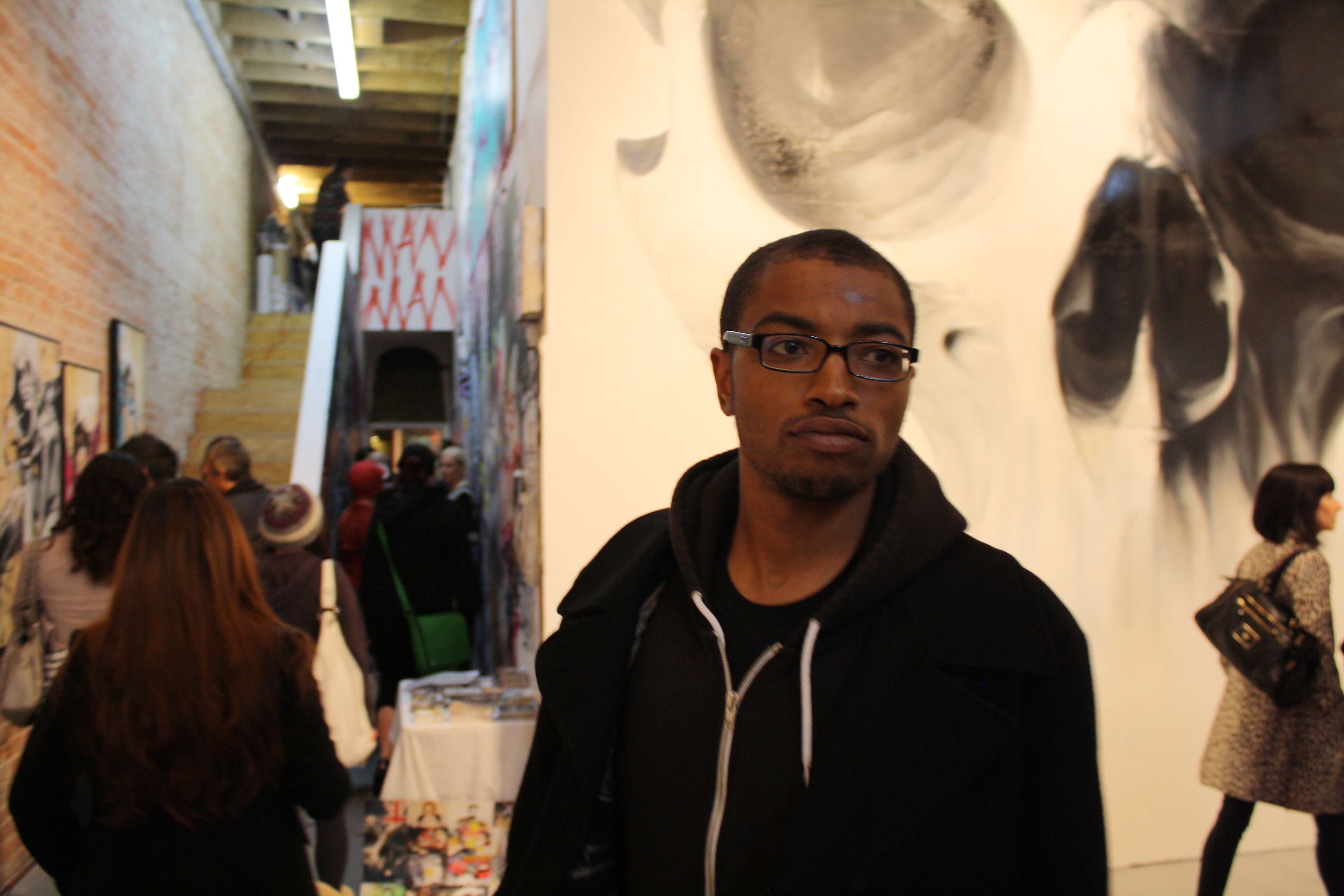 Marc surface for the night, with a giant skull behind him.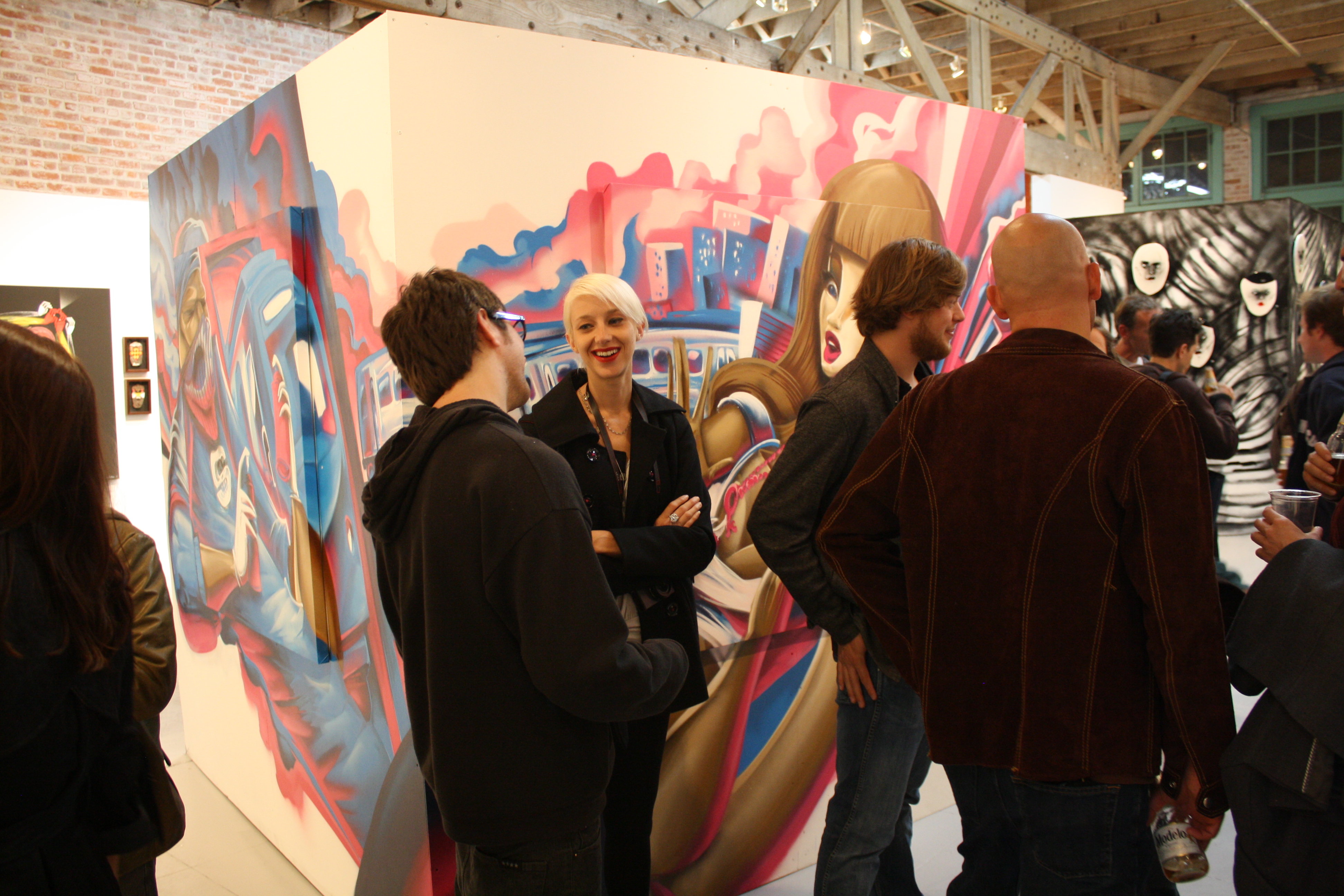 Lyrica from Patron of the Arts and Warholian.  Was a good show.
I went back to 1 A.M. Gallery to get some work that I had in storage there and took some camera phone photos of the wall that Chris Burch and I painted for the Dark Matter!  Mad Flavor;)!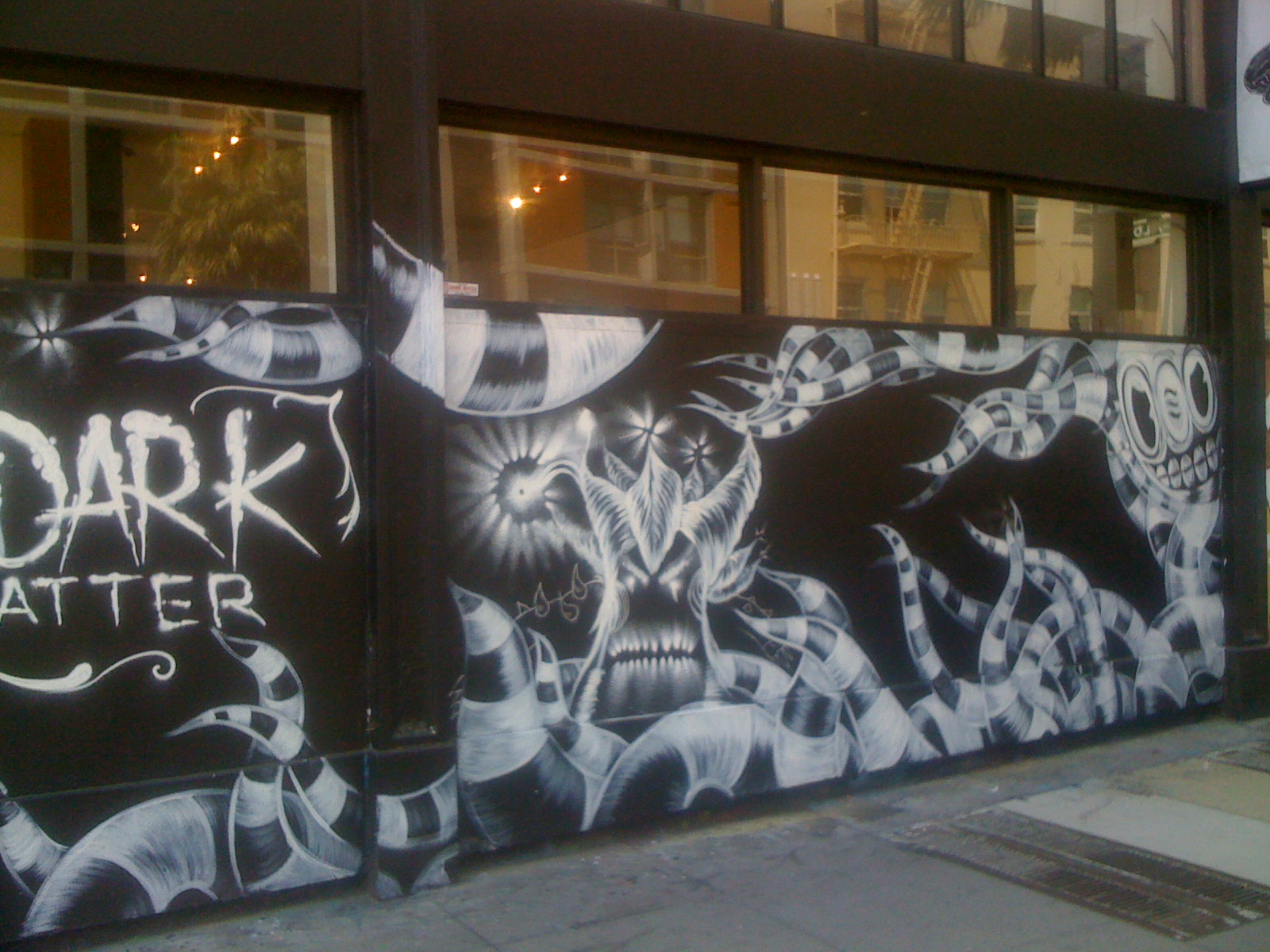 Yes, it's true that is the Wizard of Sixth Street as explained to me while I was painting it by one of the Sixth Street native drug shamans.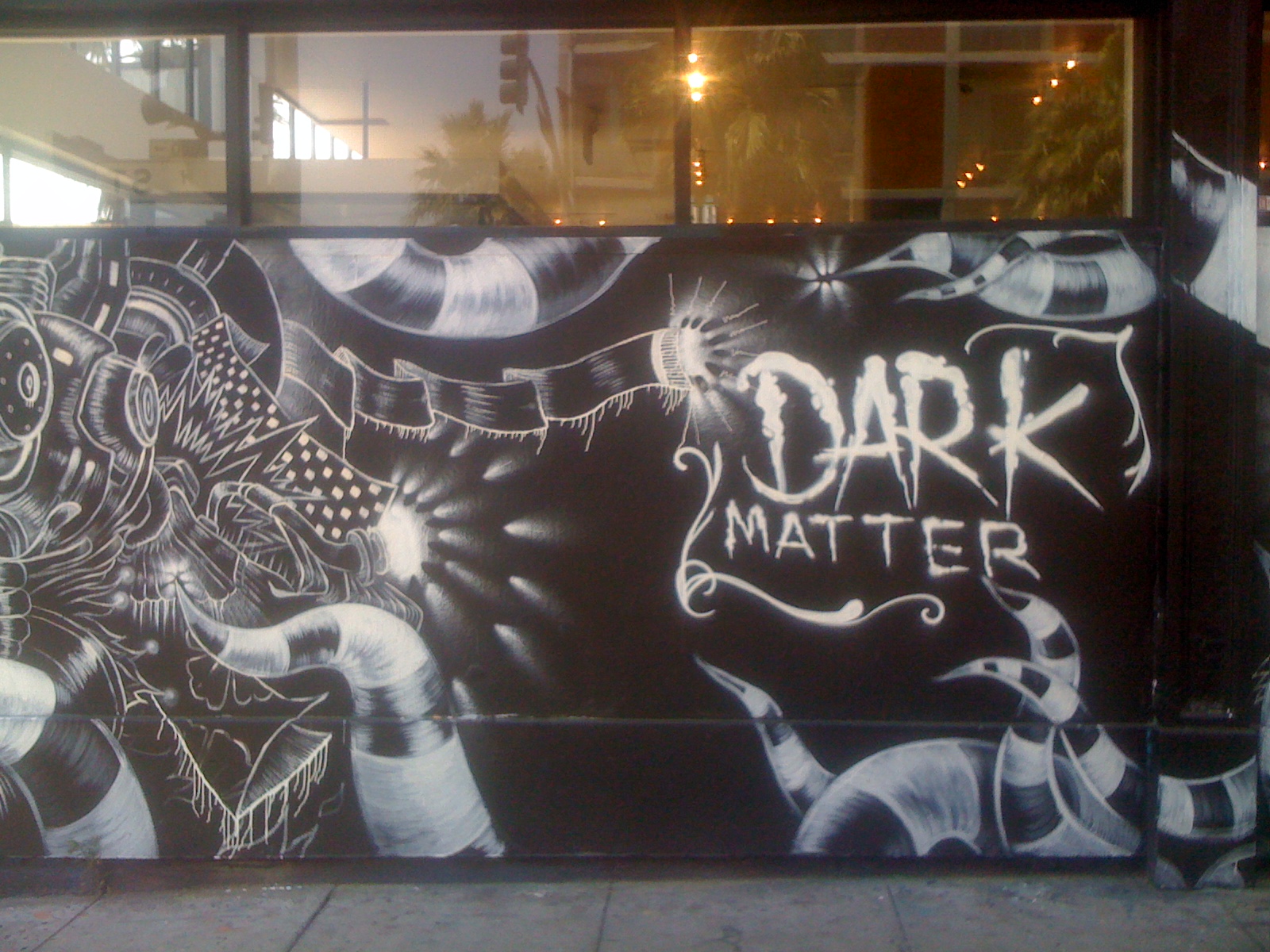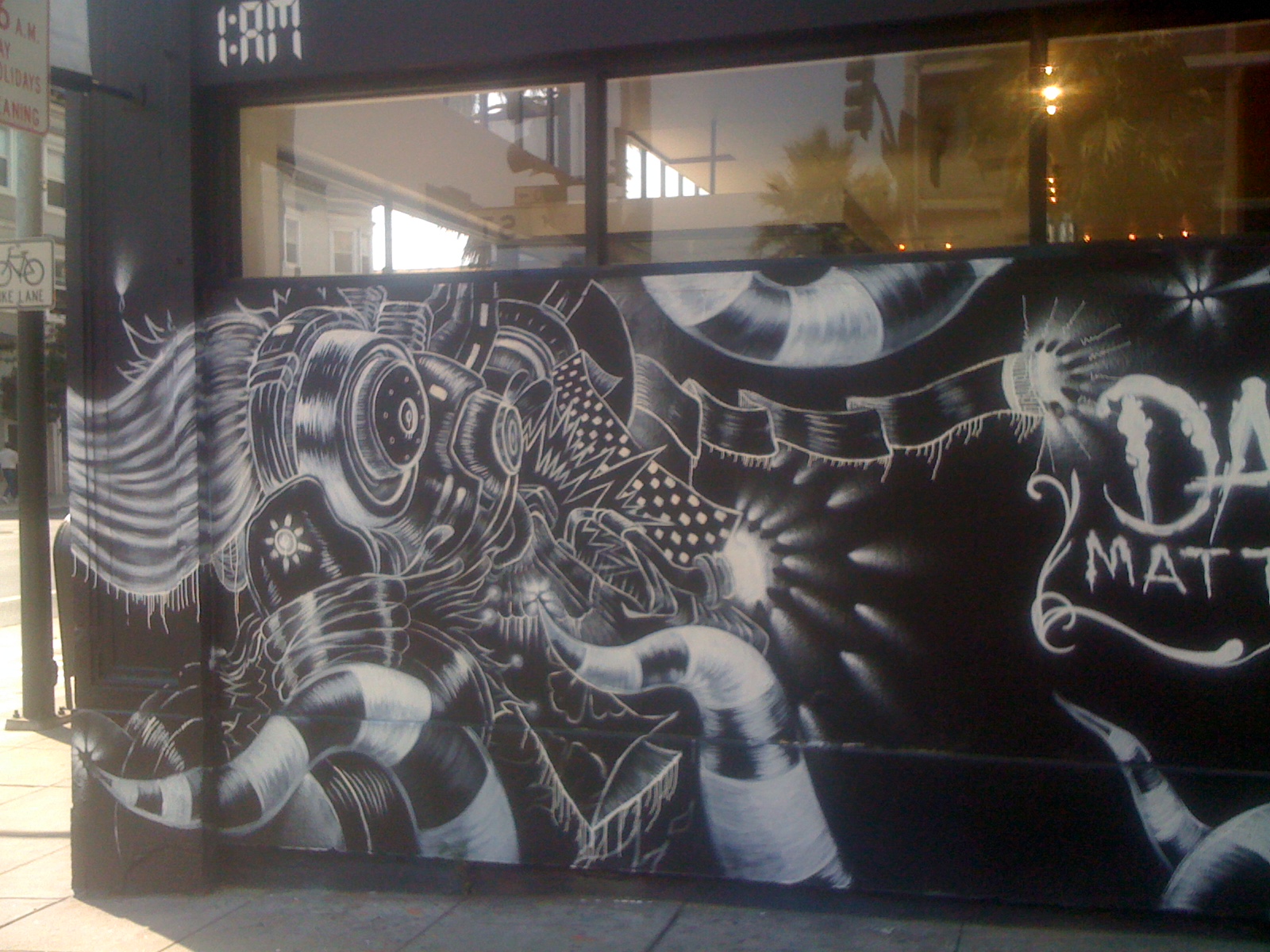 I'm still amazed that the now super outdated Apple Iphone 3G that I have takes photos this good.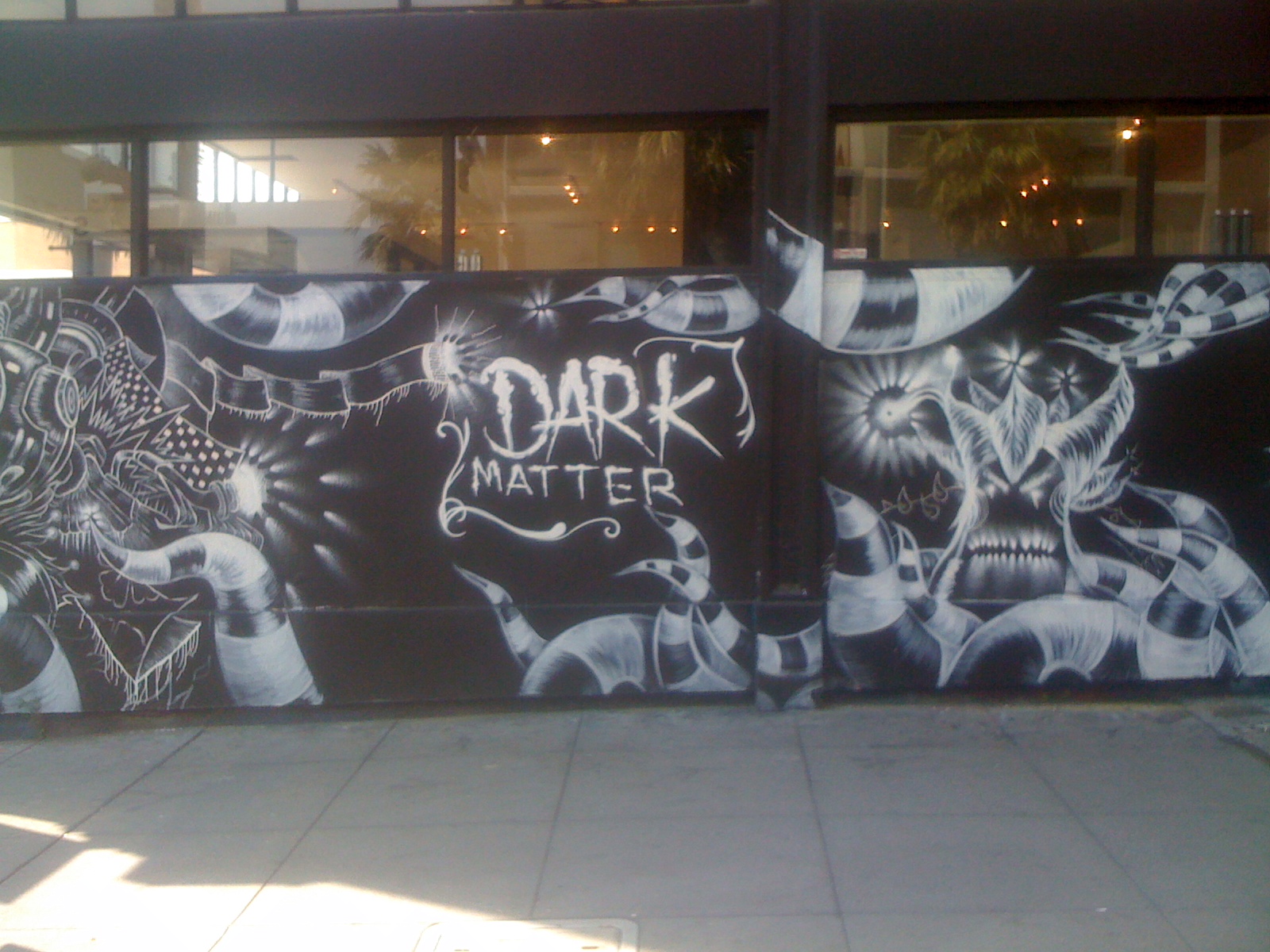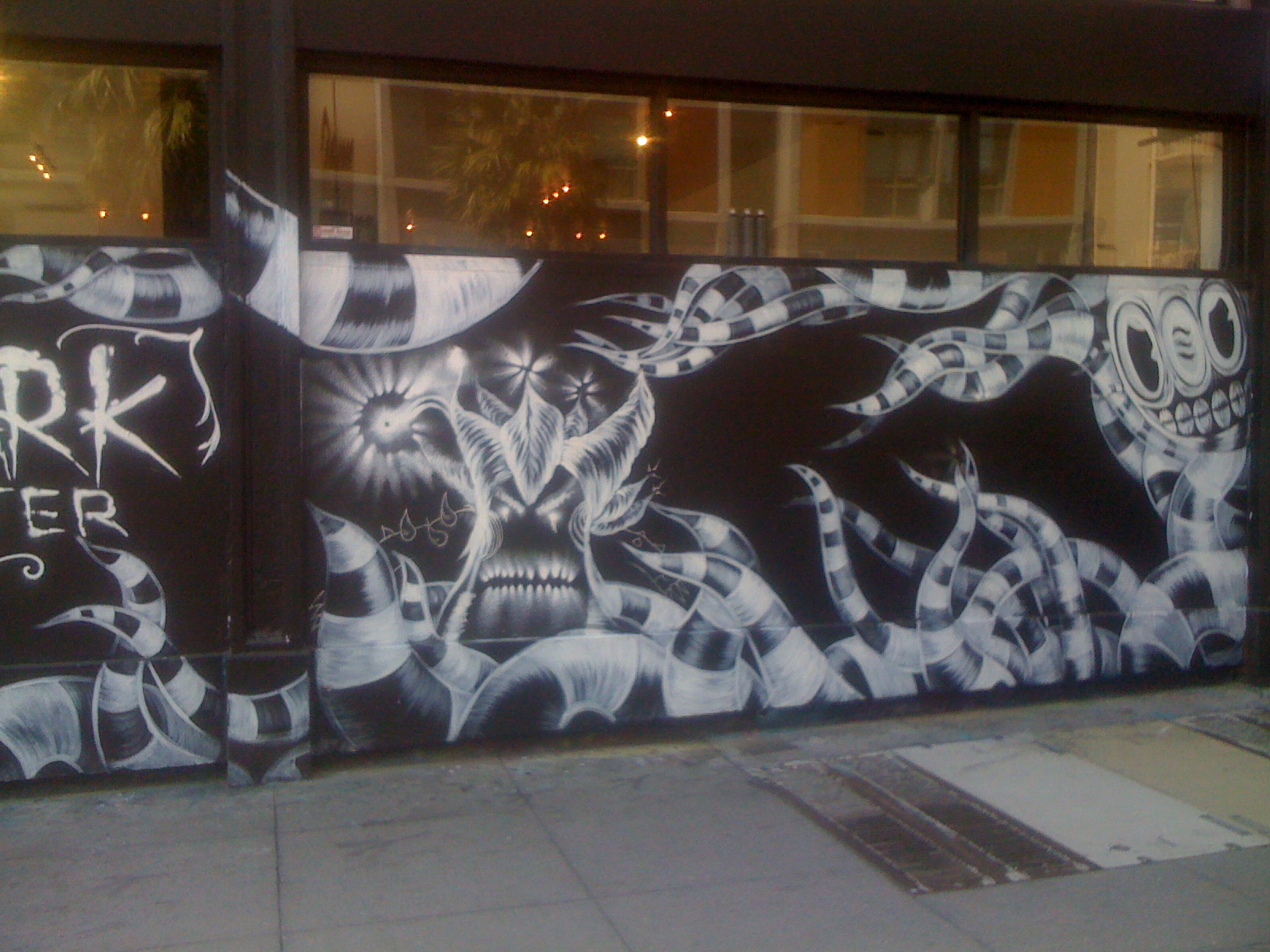 I'm kind of bummed that this piece is going to be gone when I get back form Japan but that just means on to the next one.
And on the subject of going to Japan, here is the original flyer for the art shows, I'll be posting info on the performance show at Shinjuku JAM once I get to Japan.  More updates coming as I pack and get everything sorted for tomorrow though, cheers ciao later alligators.