I am very proud to say that the benefit show at Ichy's Gallery on the 18th was a success.  We came together through the power and love of art as a unifier and raised a lot of money to give to Ashinaga to help children who have been orphaned or affected in the disaster.  This will help a whole new generation heal and build a creative voice and progress in to the future.  I am so psyched to have made this happen, and want to say a huge thank you to Kyoko and the owner of Ichy's Gallery for really making this solidify and happen while I worked hard to get across the world to help.  Ton's of people showed up, we ate, drank, danced, conversed, took tons of photos, and had a great time all for an amazing cause.  I met people from all over the world, Japan, London, L.A., France, NYC, Taiwan, Korea, Dominican Republic, it was crazy!  We made some amazing contacts and have begun to build a bigger network through "Art for People" to continue to help rebuild the place hit by the disaster and the psyche of those all over the world who were affected by such a loss.  Serious Bizness be happenin here! Here are photos of the event to recap.  Thanks to everyone involved to make this happen and everyone who come through to support, as well as all my people back home who have believed in me and encouraged me to go forward to make this a reality!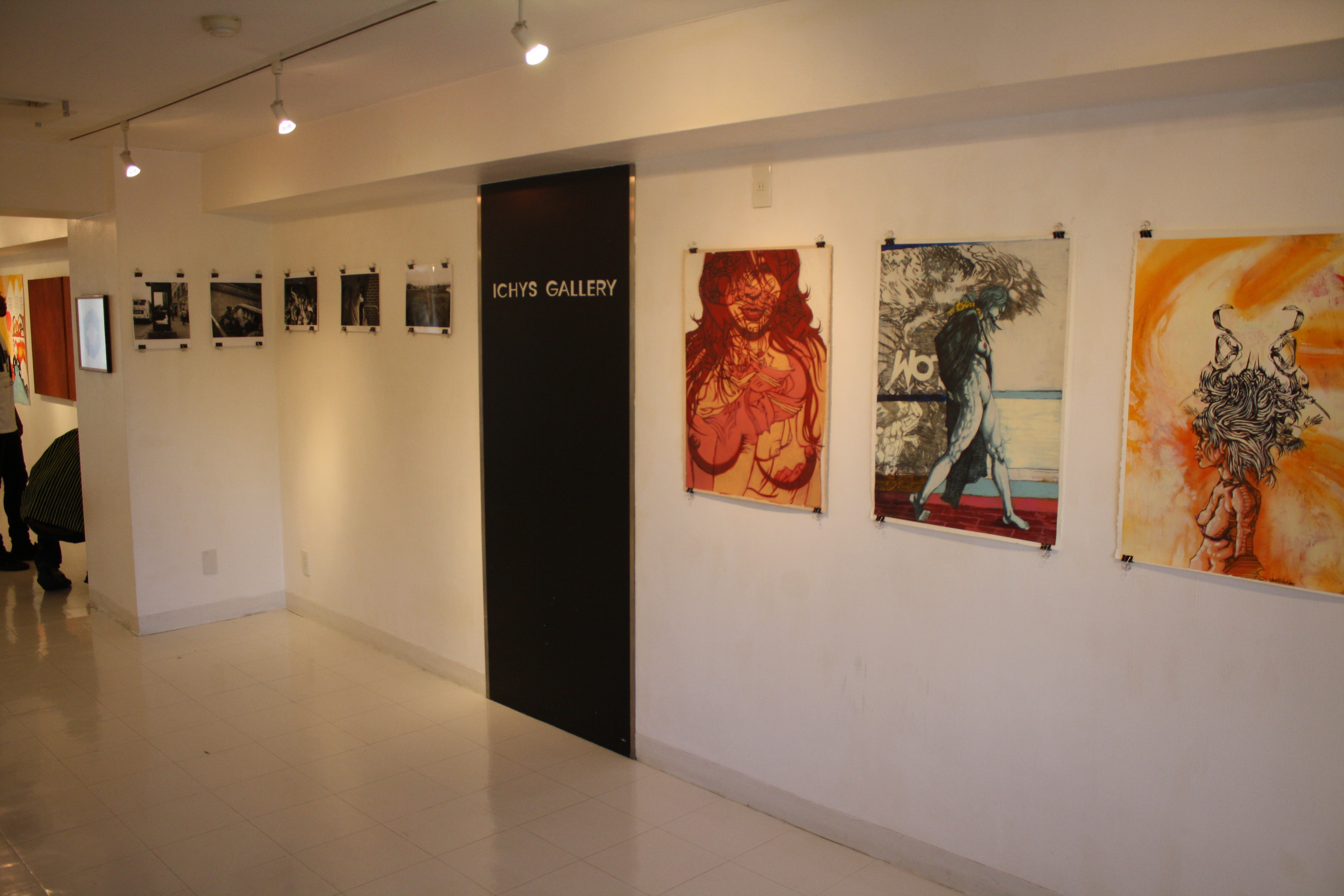 Alani's photos and my paintings.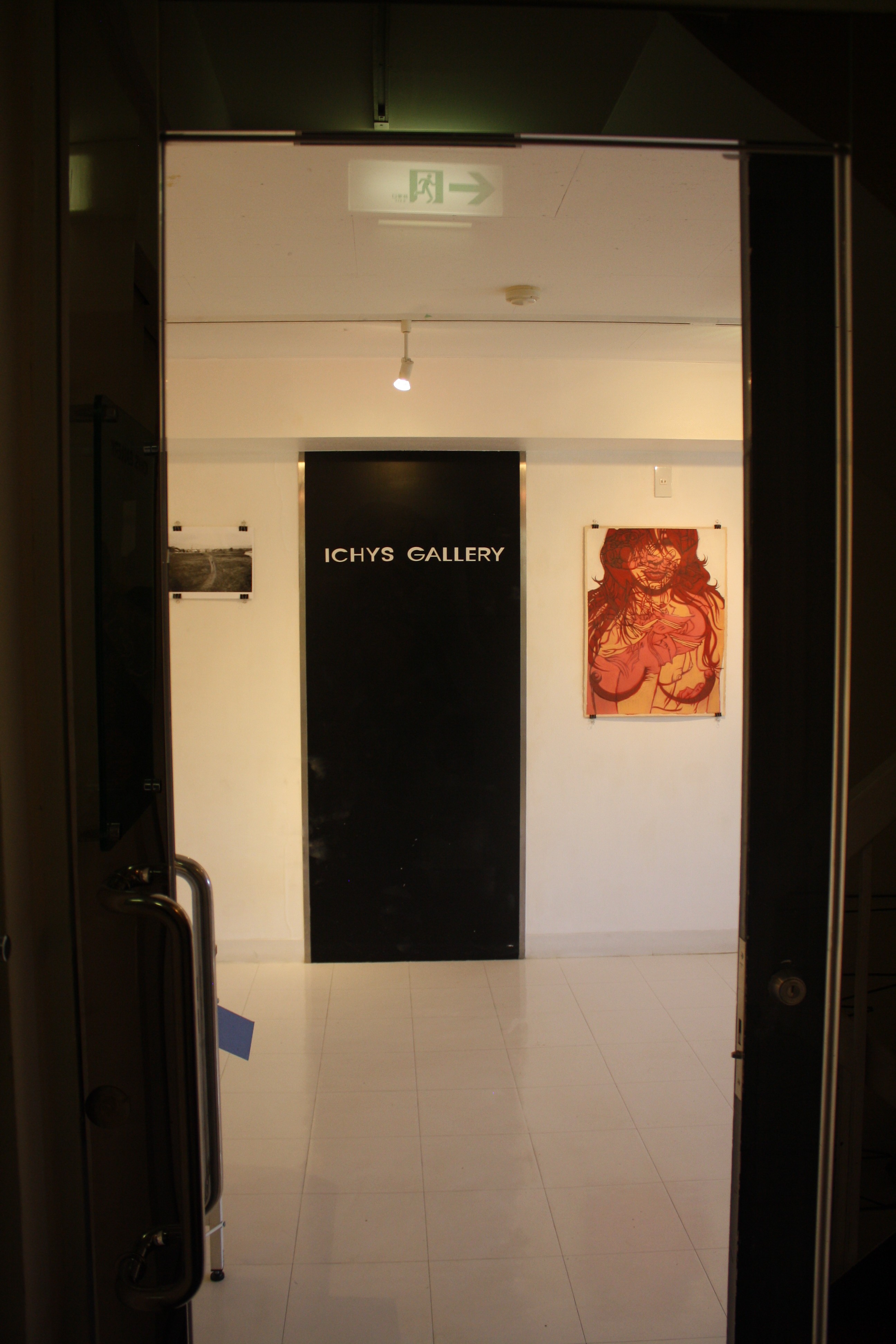 Entrance to the Gallery.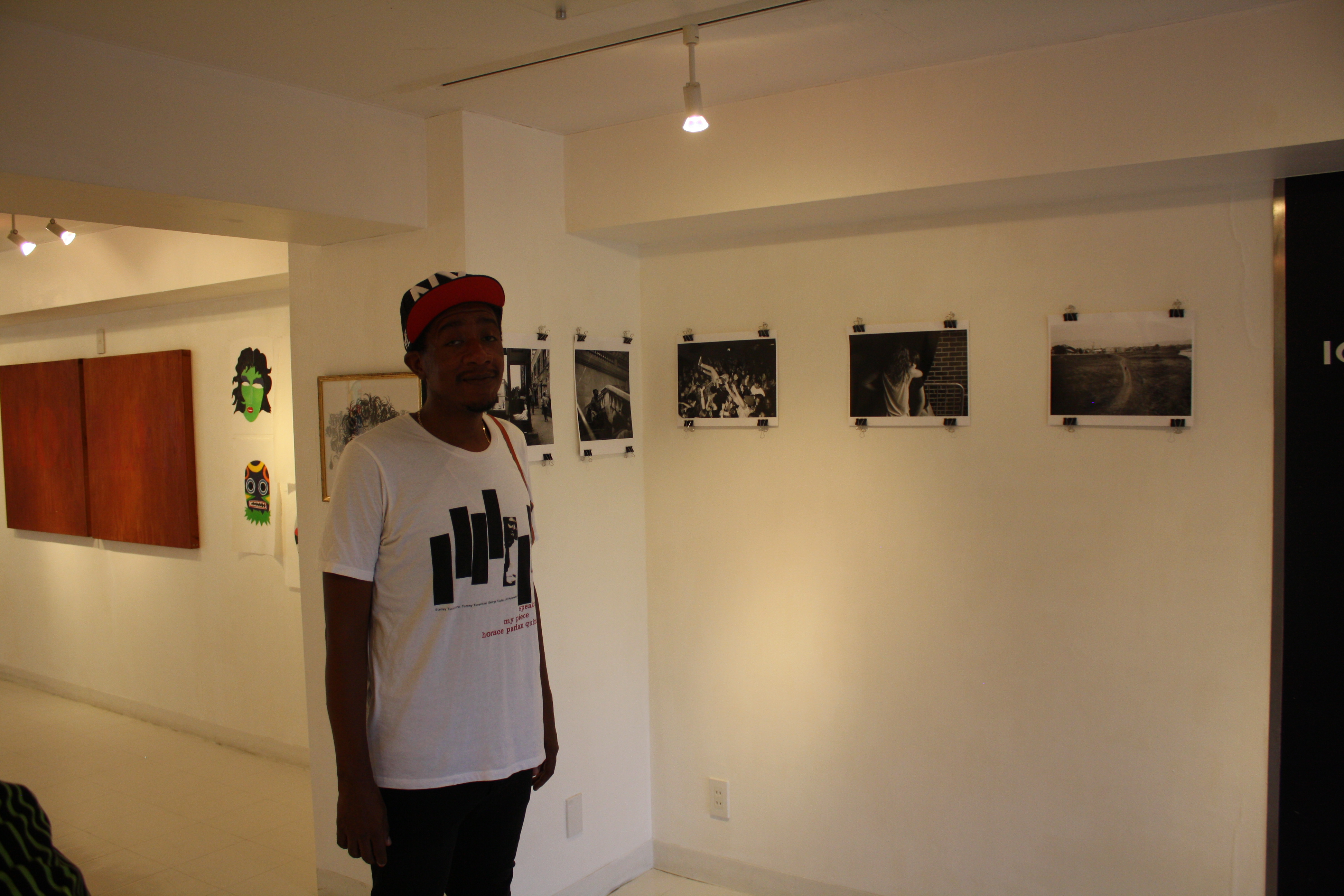 Photographer from NYC, Alani Cruz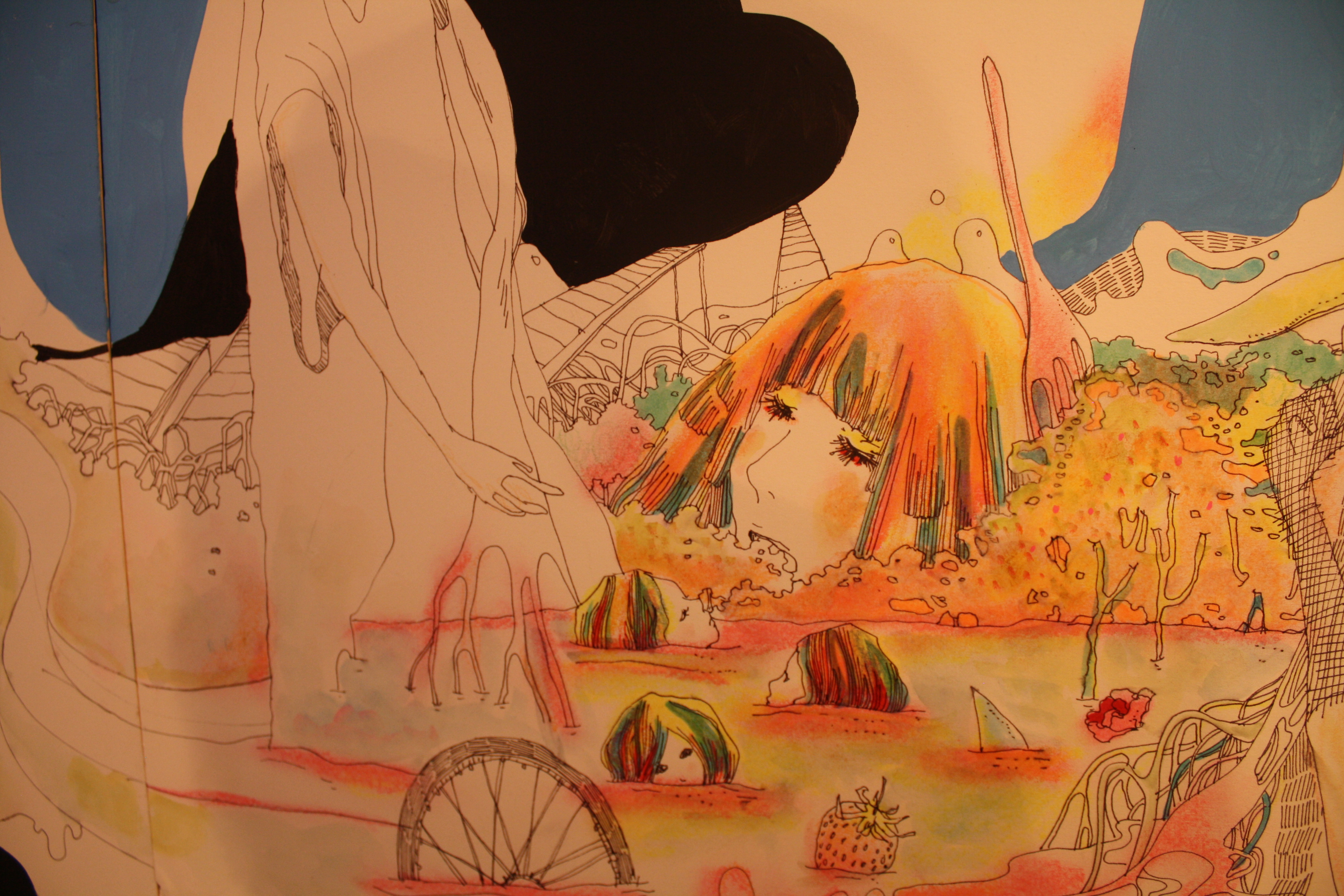 Junko's work was super rad!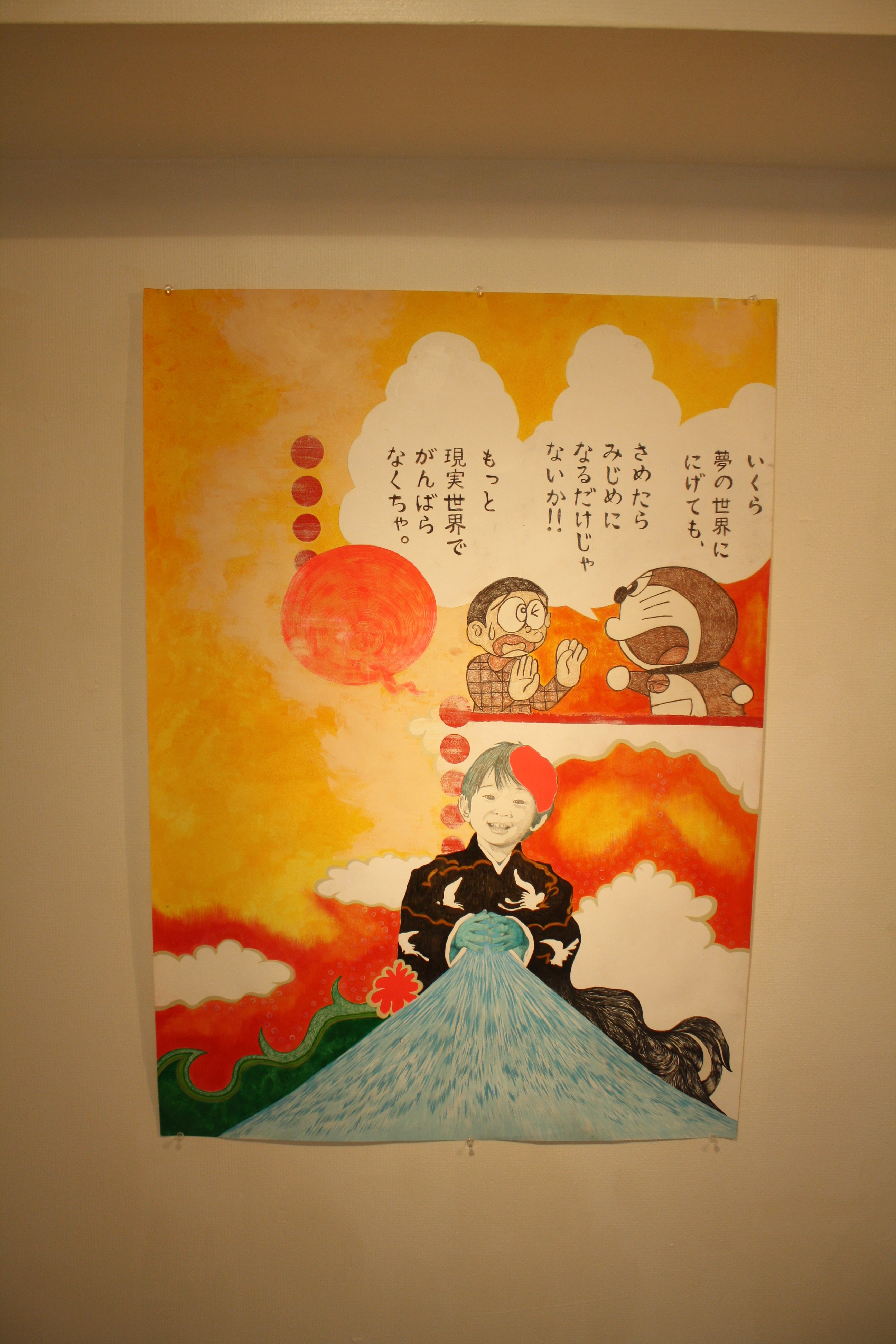 Kyoko's Piece, Beautiful and Serene!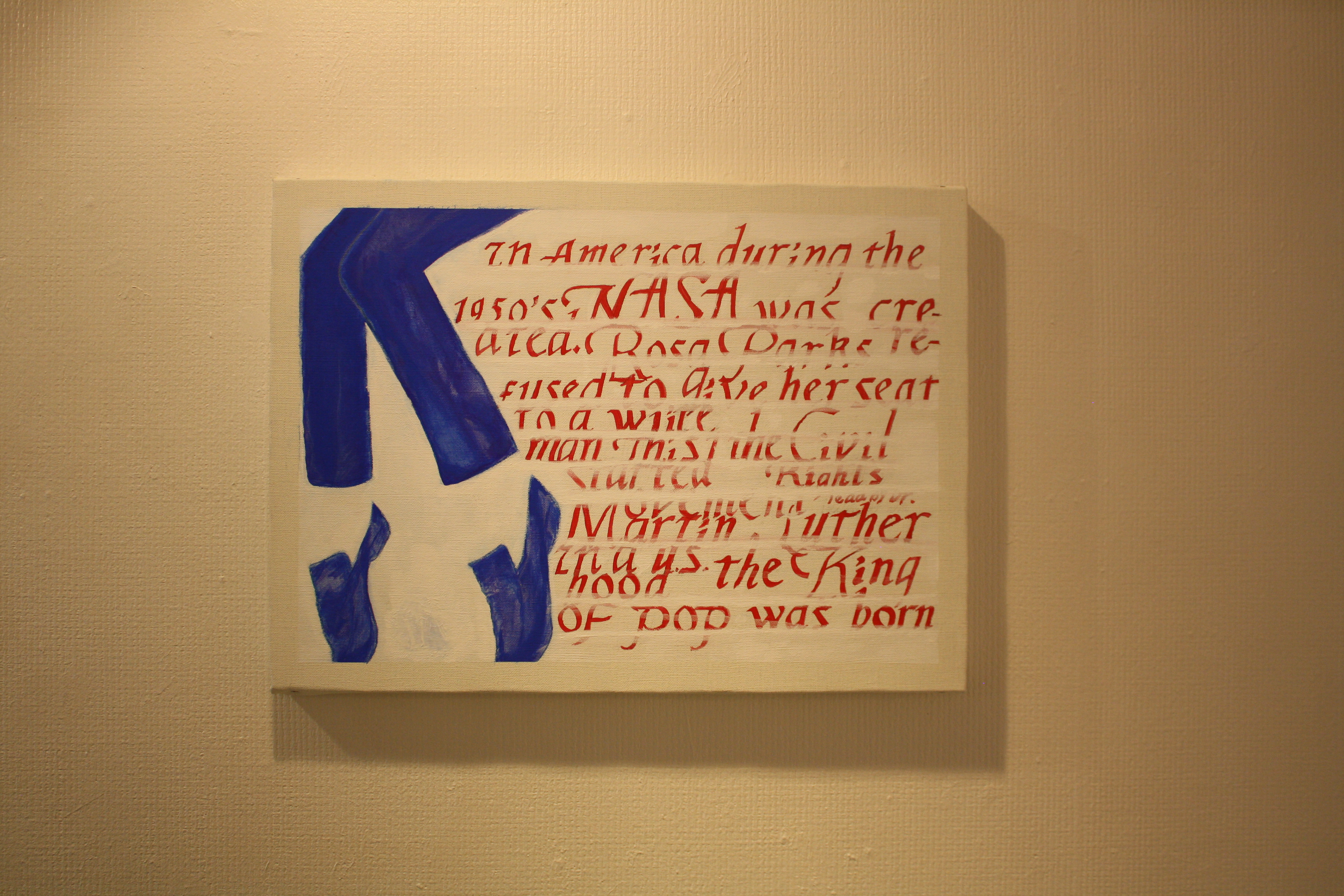 My homie A.K.S. from Pratt, now living in Tokyo!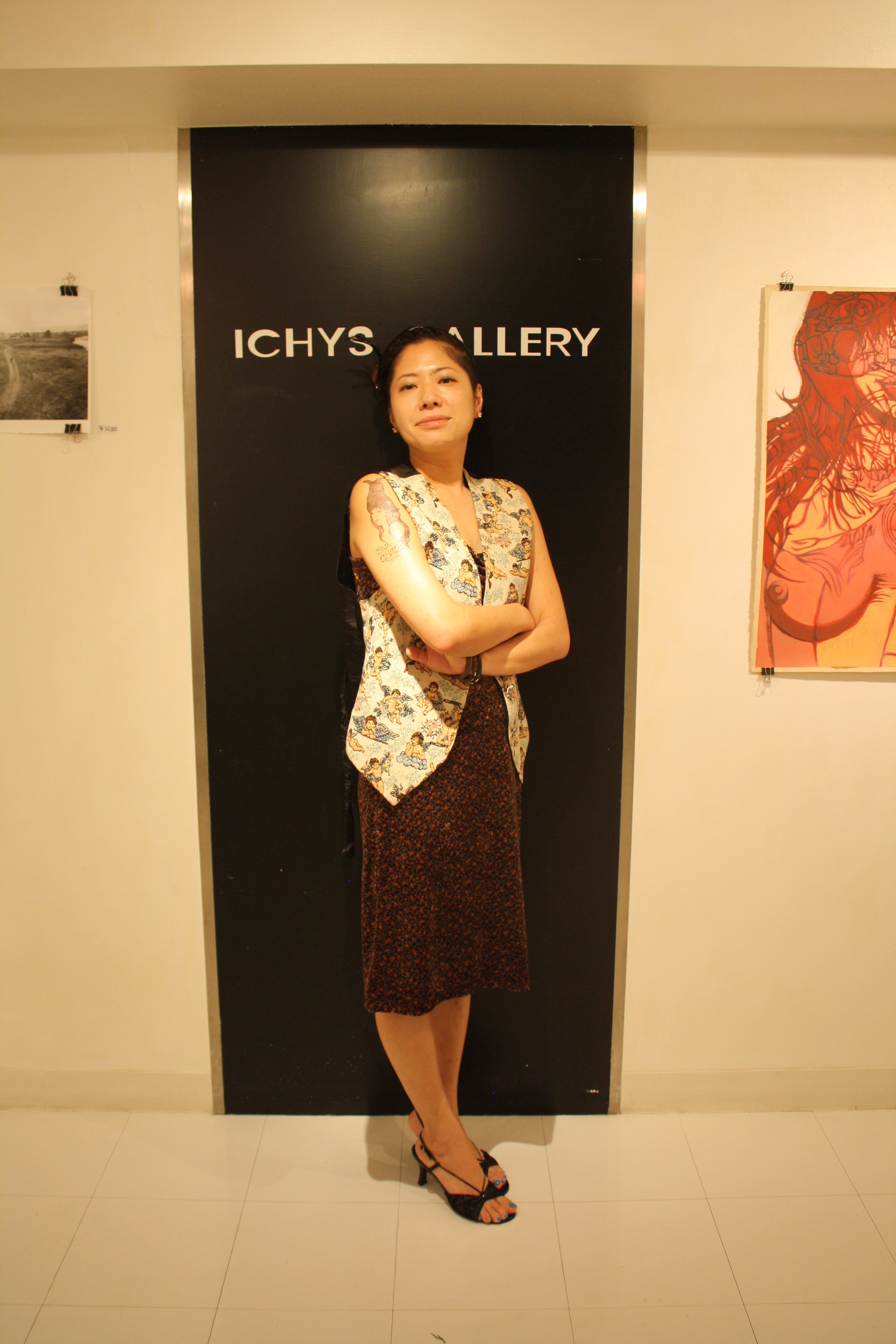 Kyoko Kawahata, looking beautiful as always.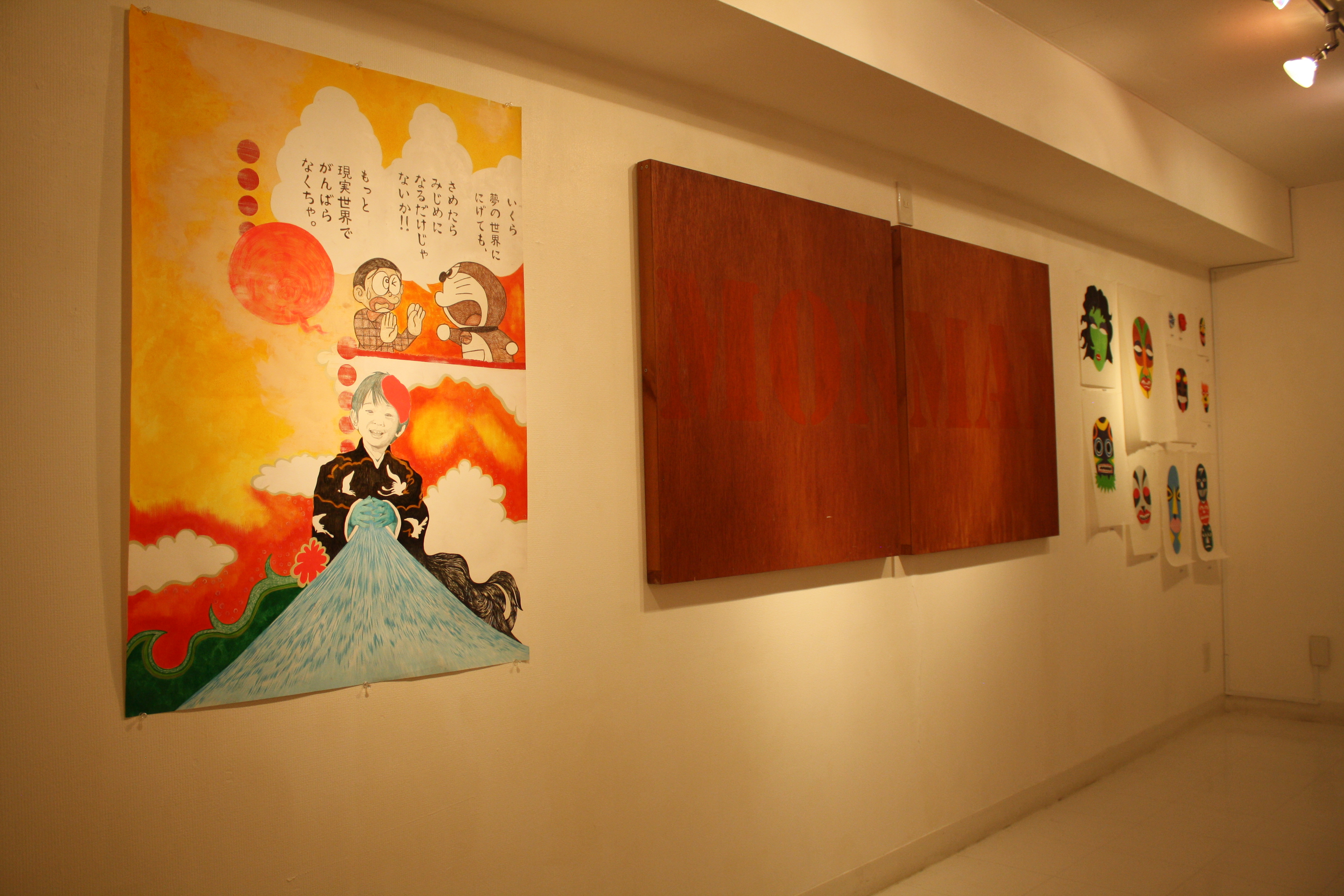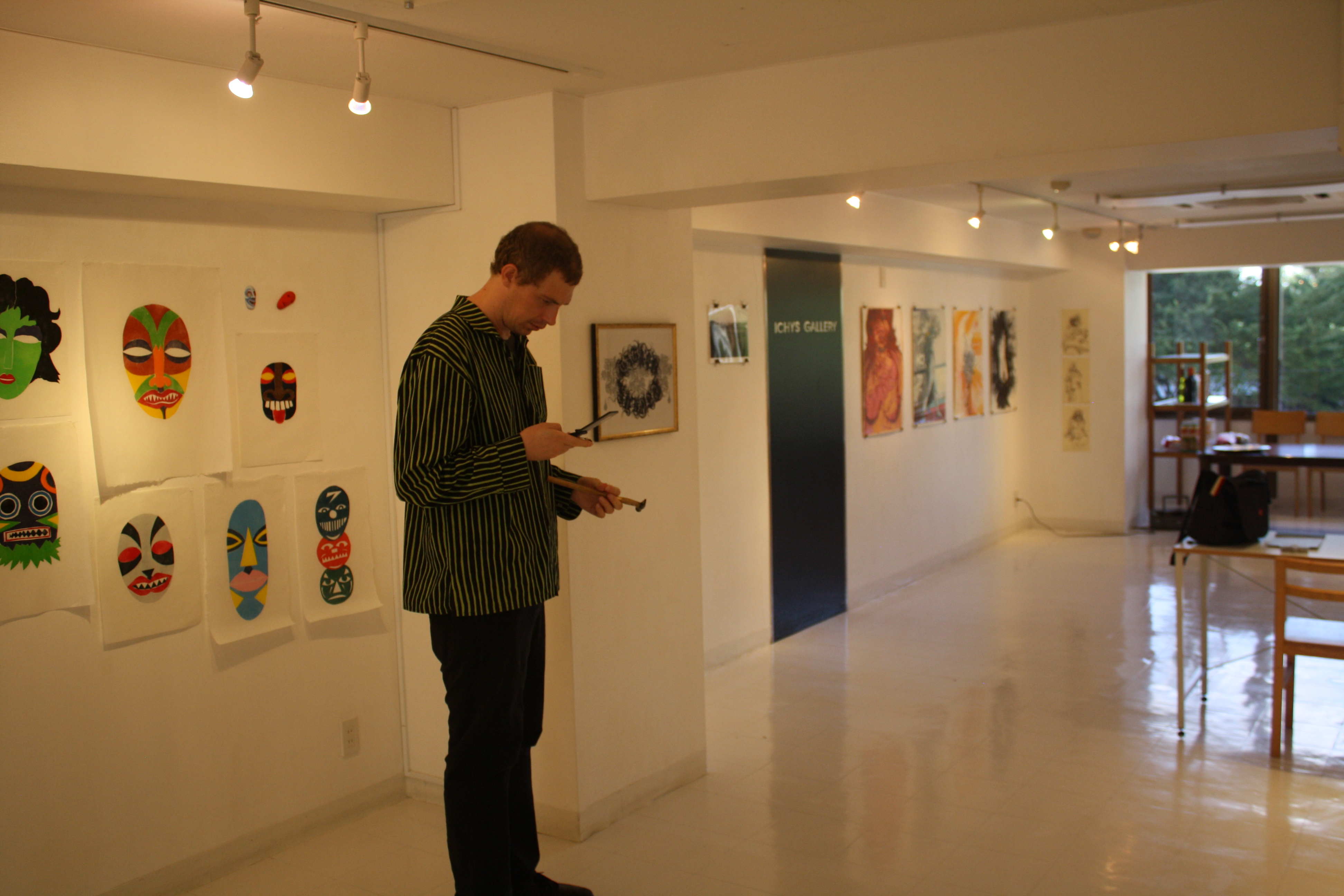 Andrew from Seattle early in the evening.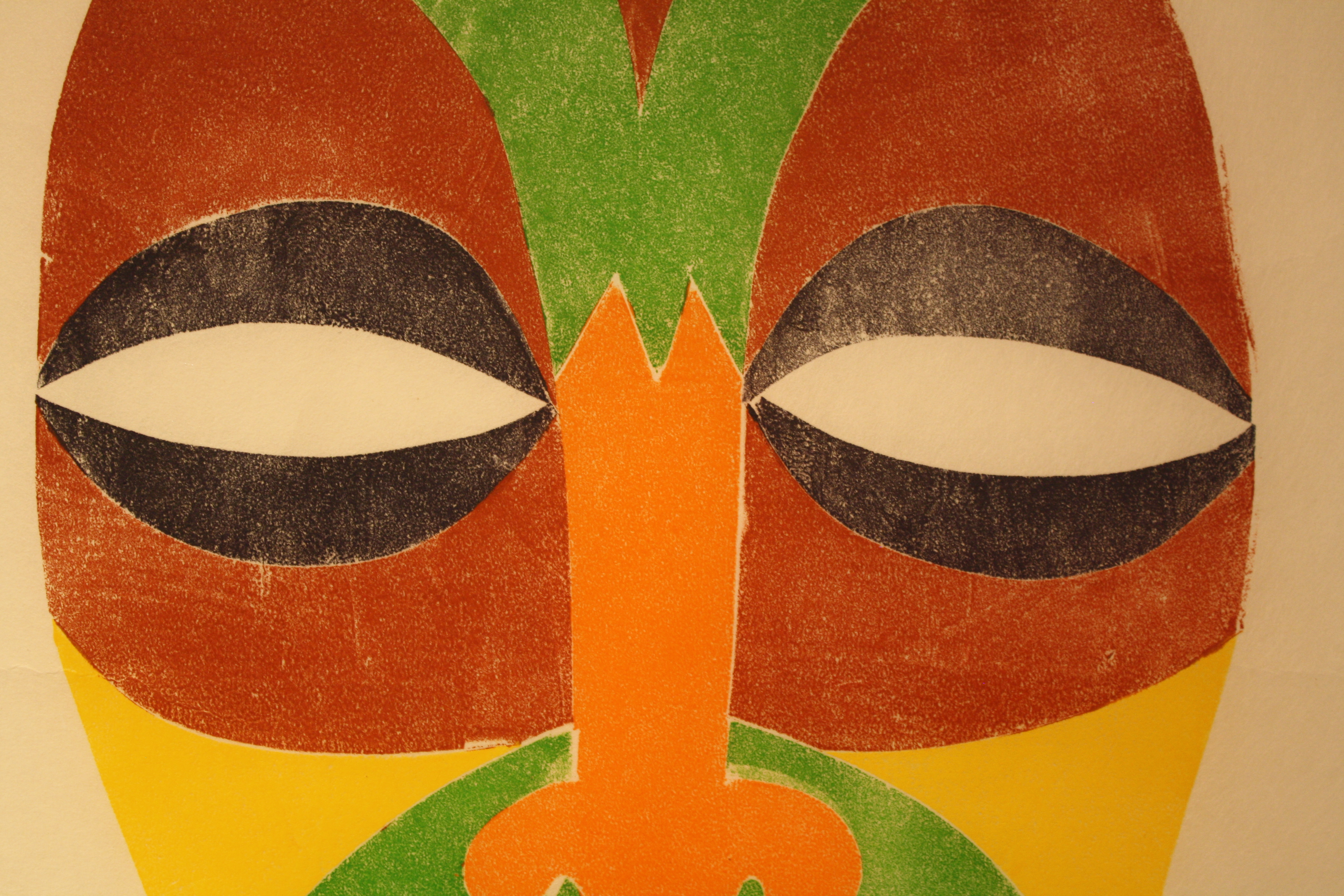 Detail of one of Andrew's mono prints.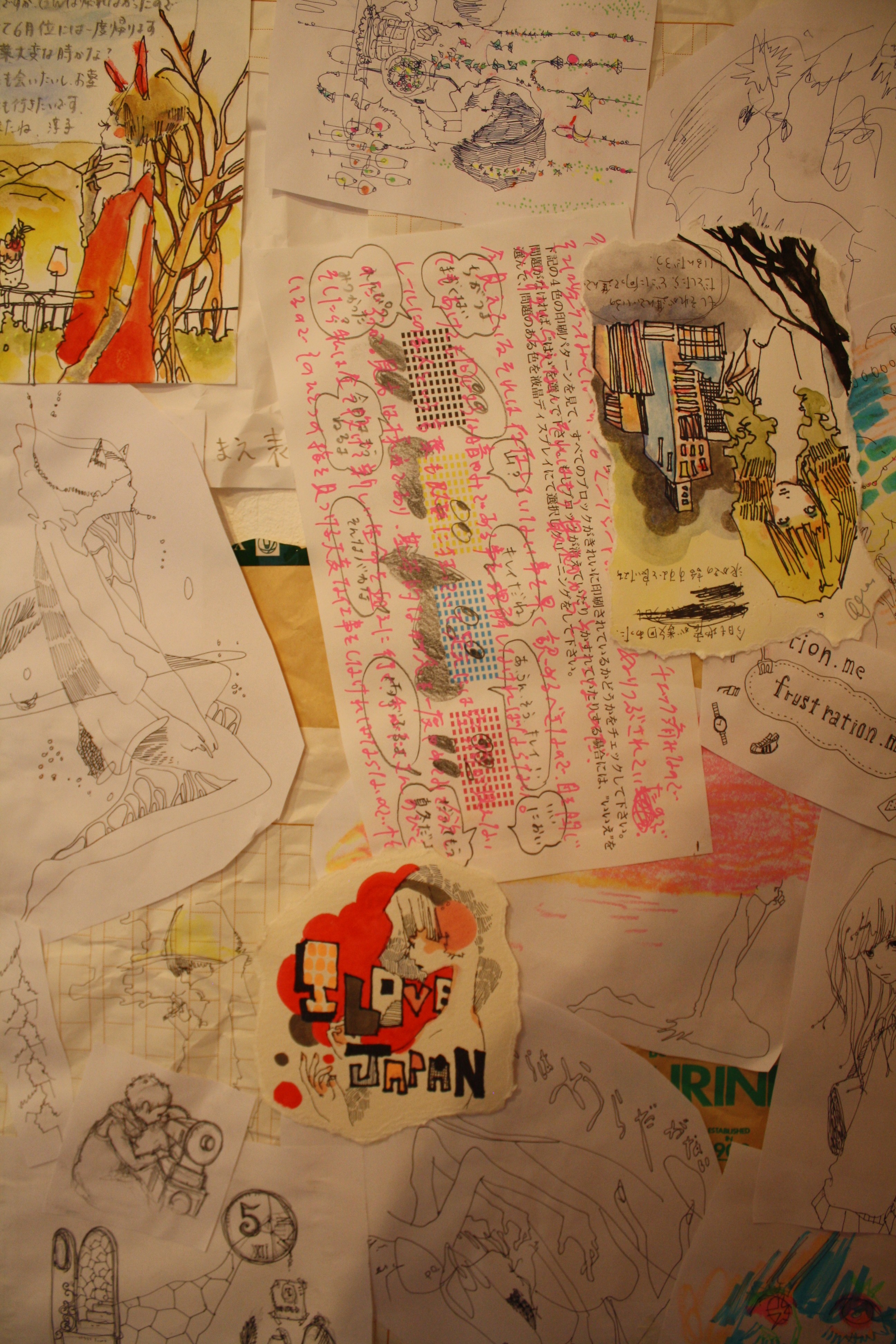 More of Junko's Work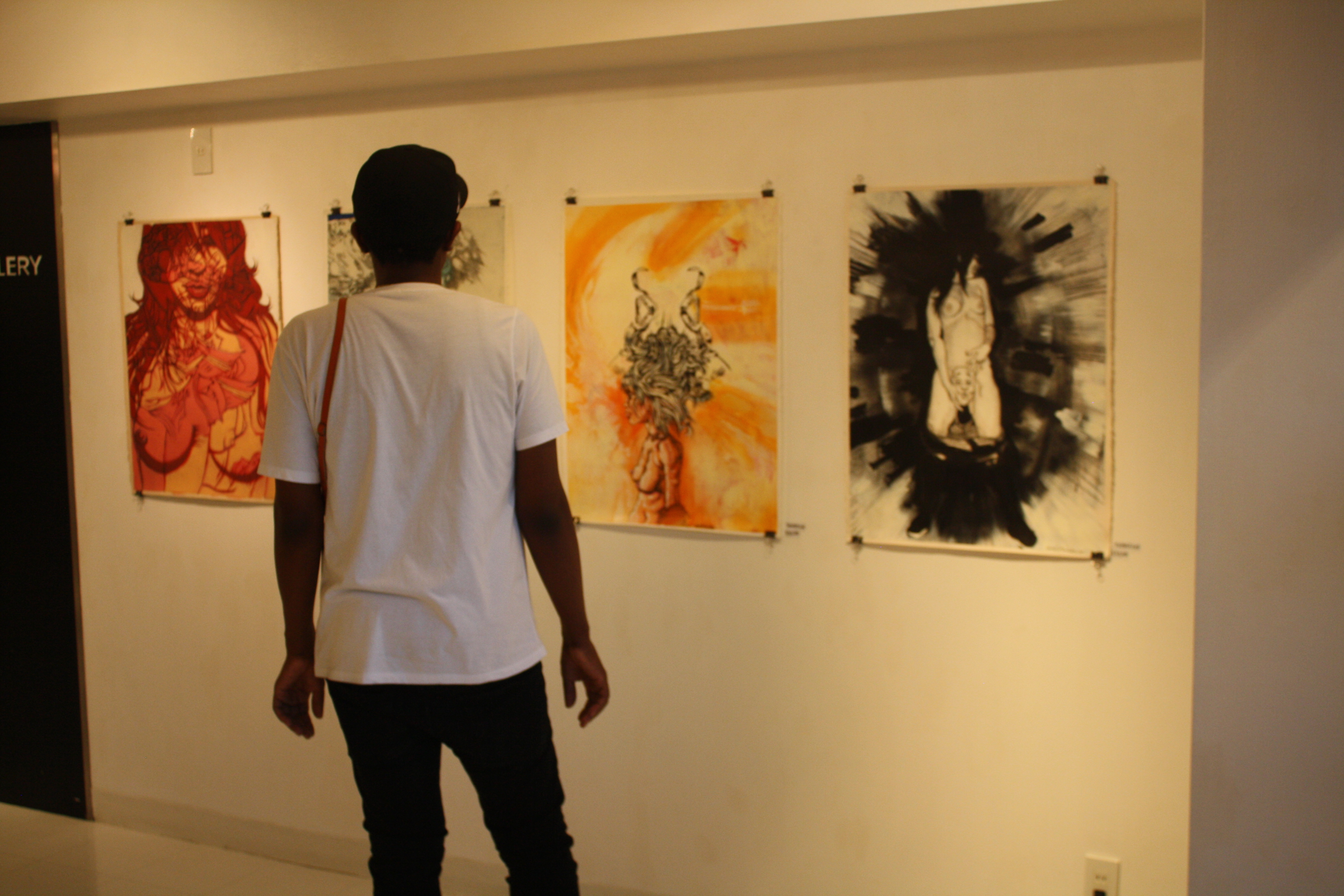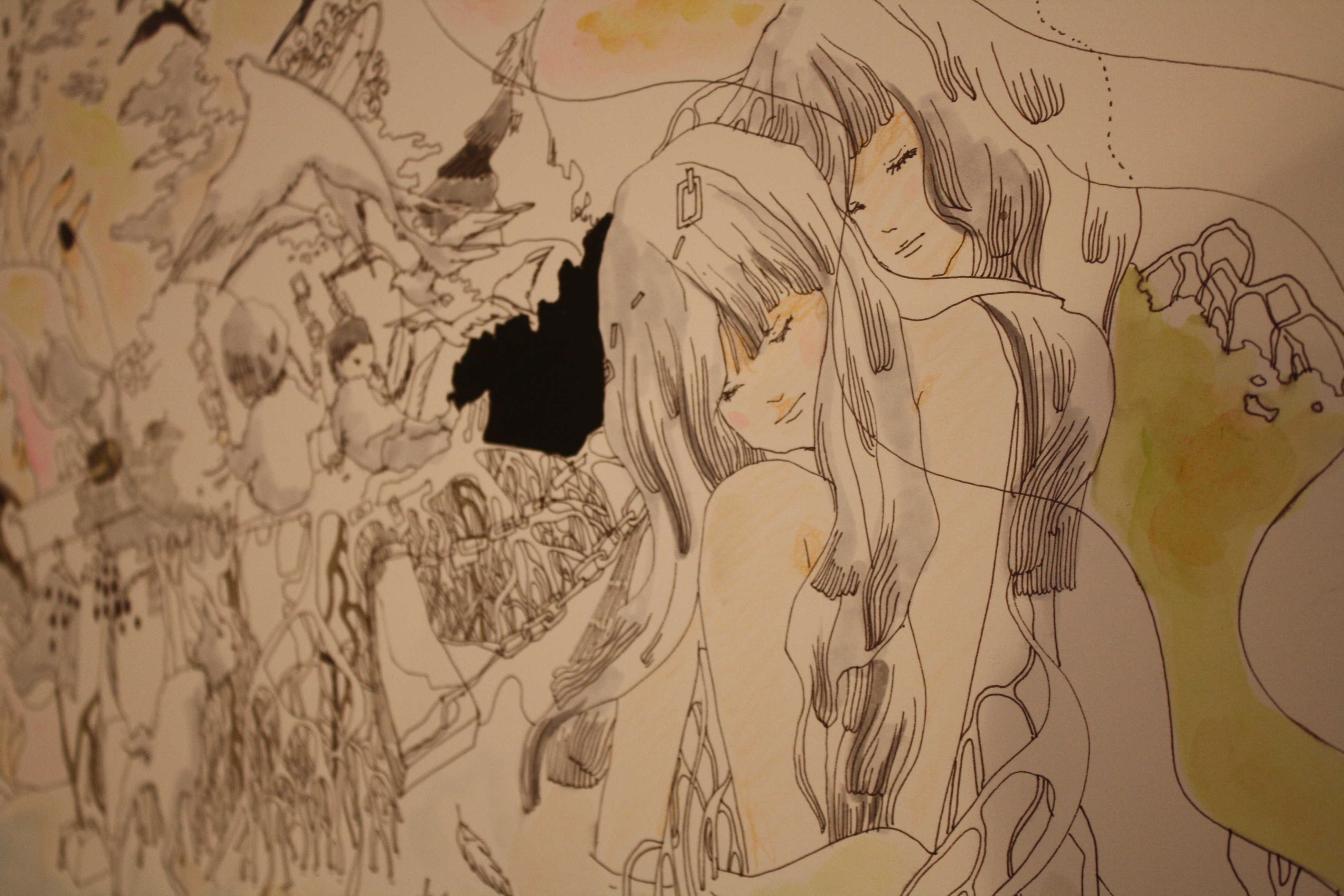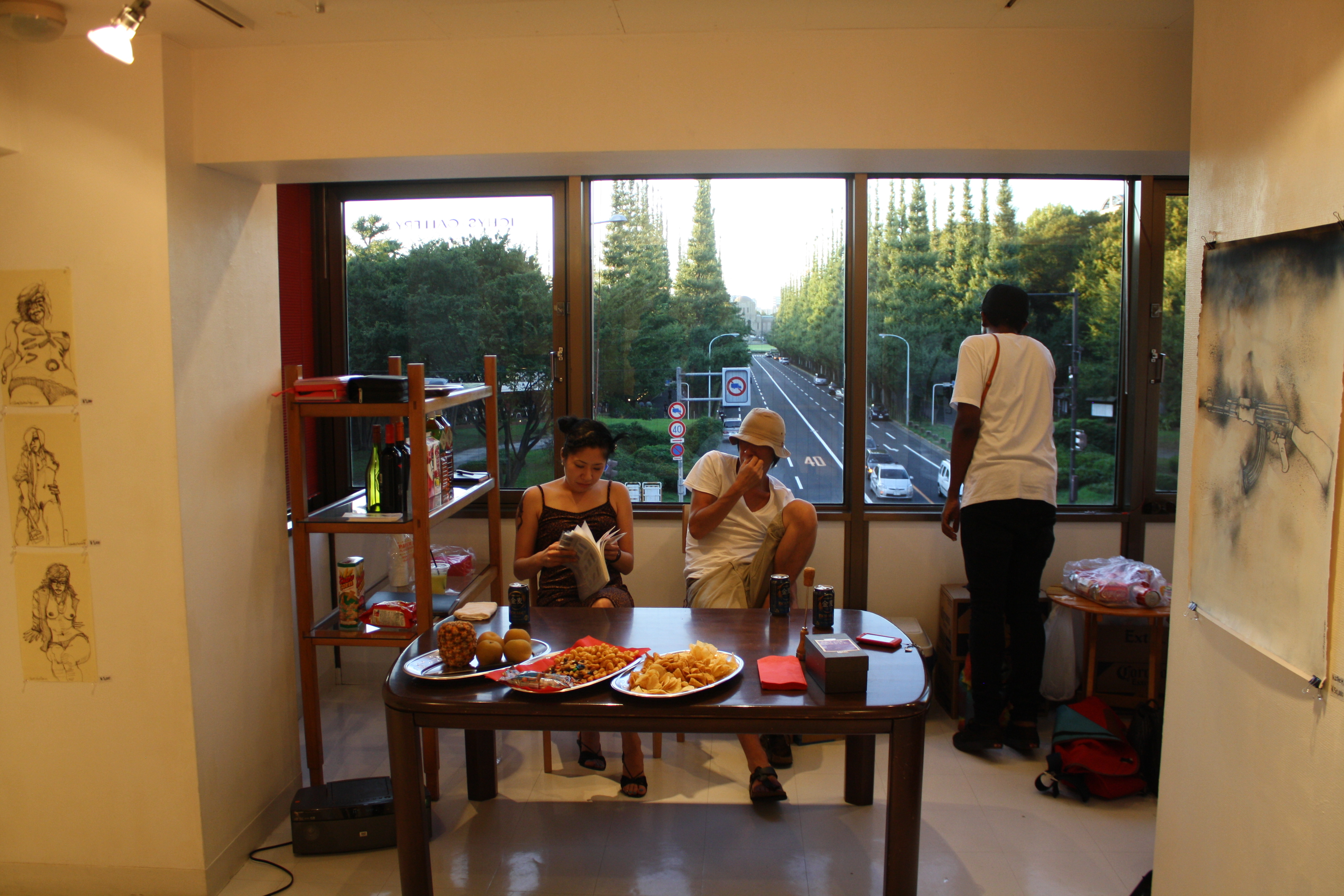 The Gallery was on the third floor of a building of the Aoyama neighborhood.  Here is the view from the window, pretty impressive.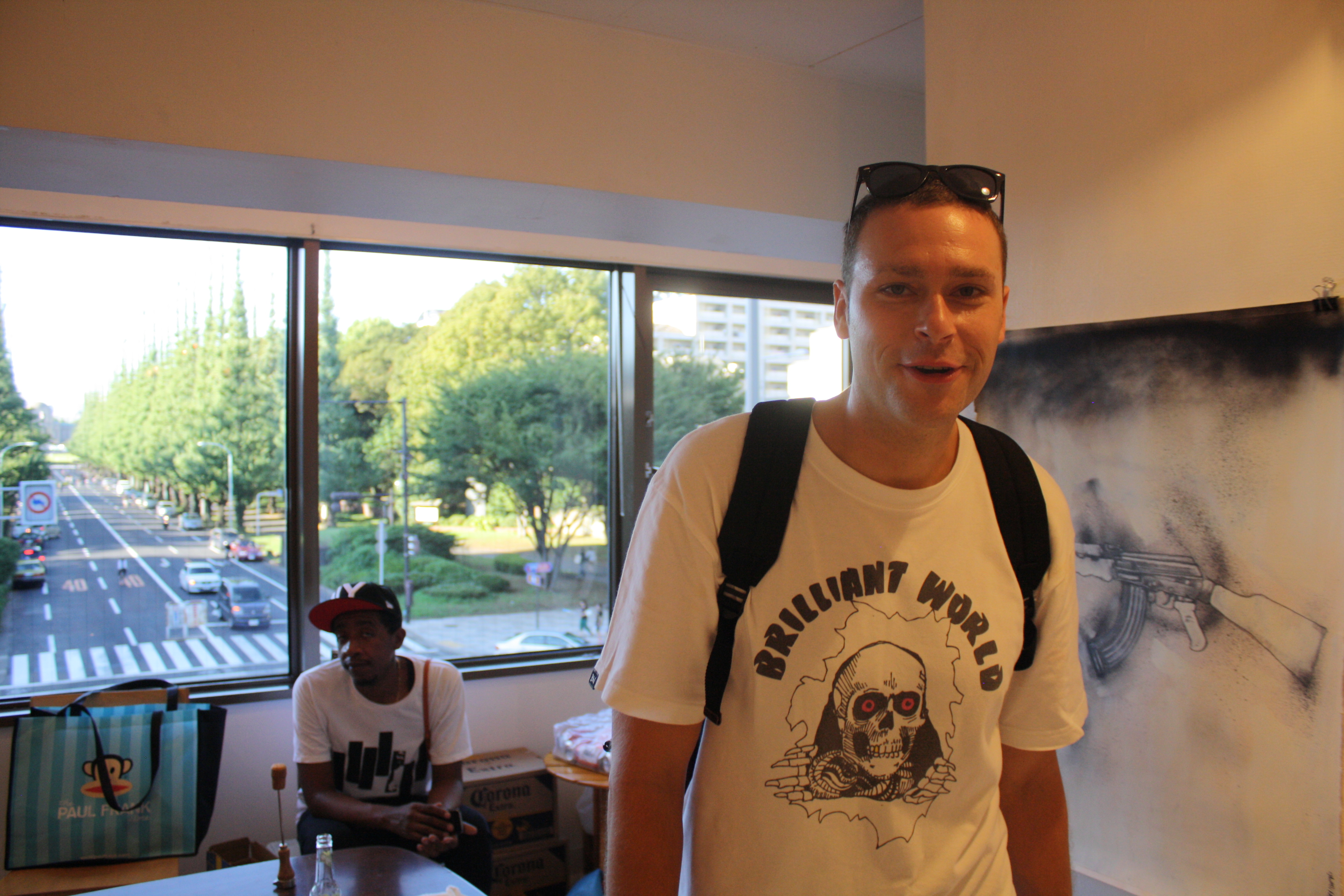 Fello wNorth Carolinian Issac Schulz.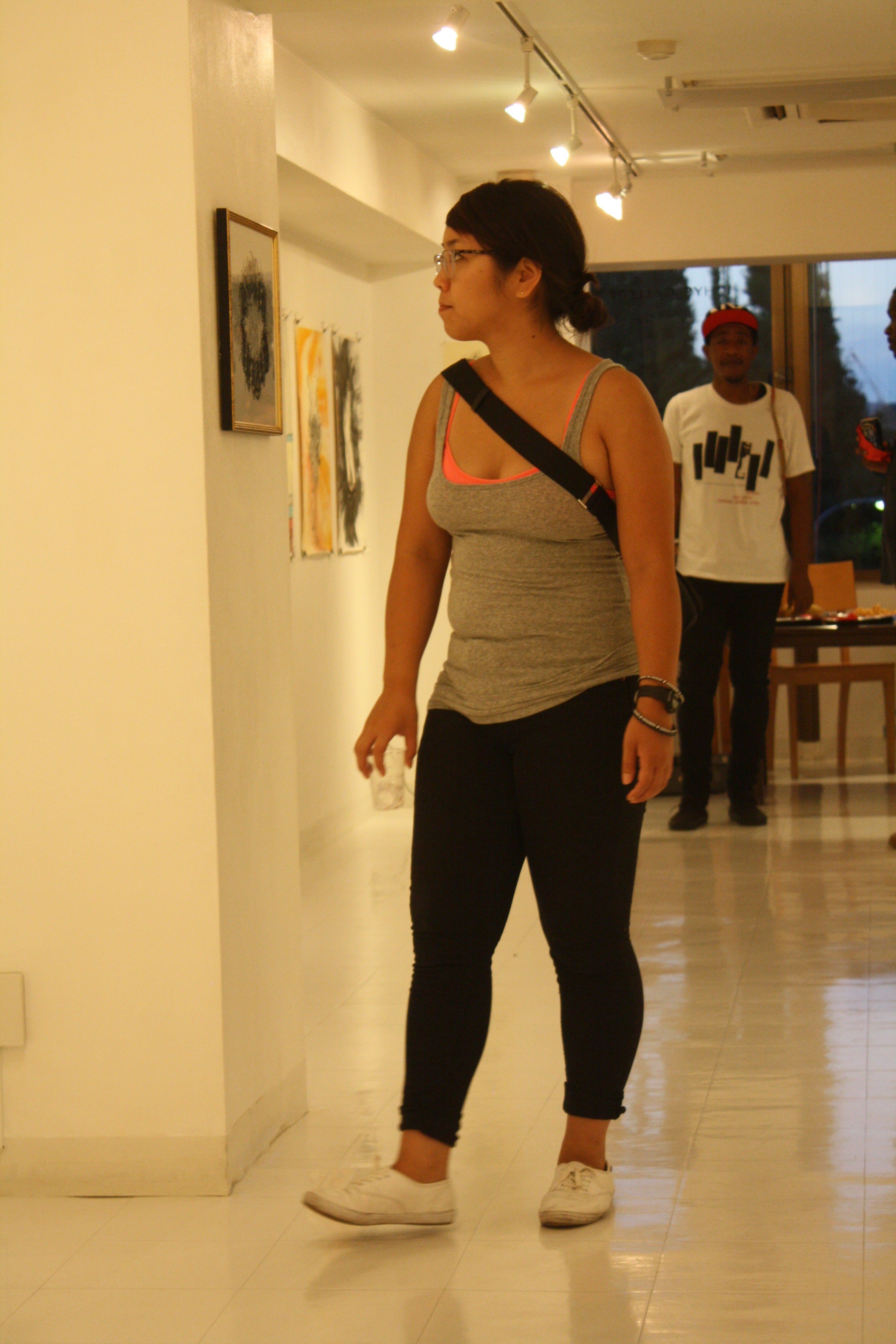 Mikiko checkin out the work.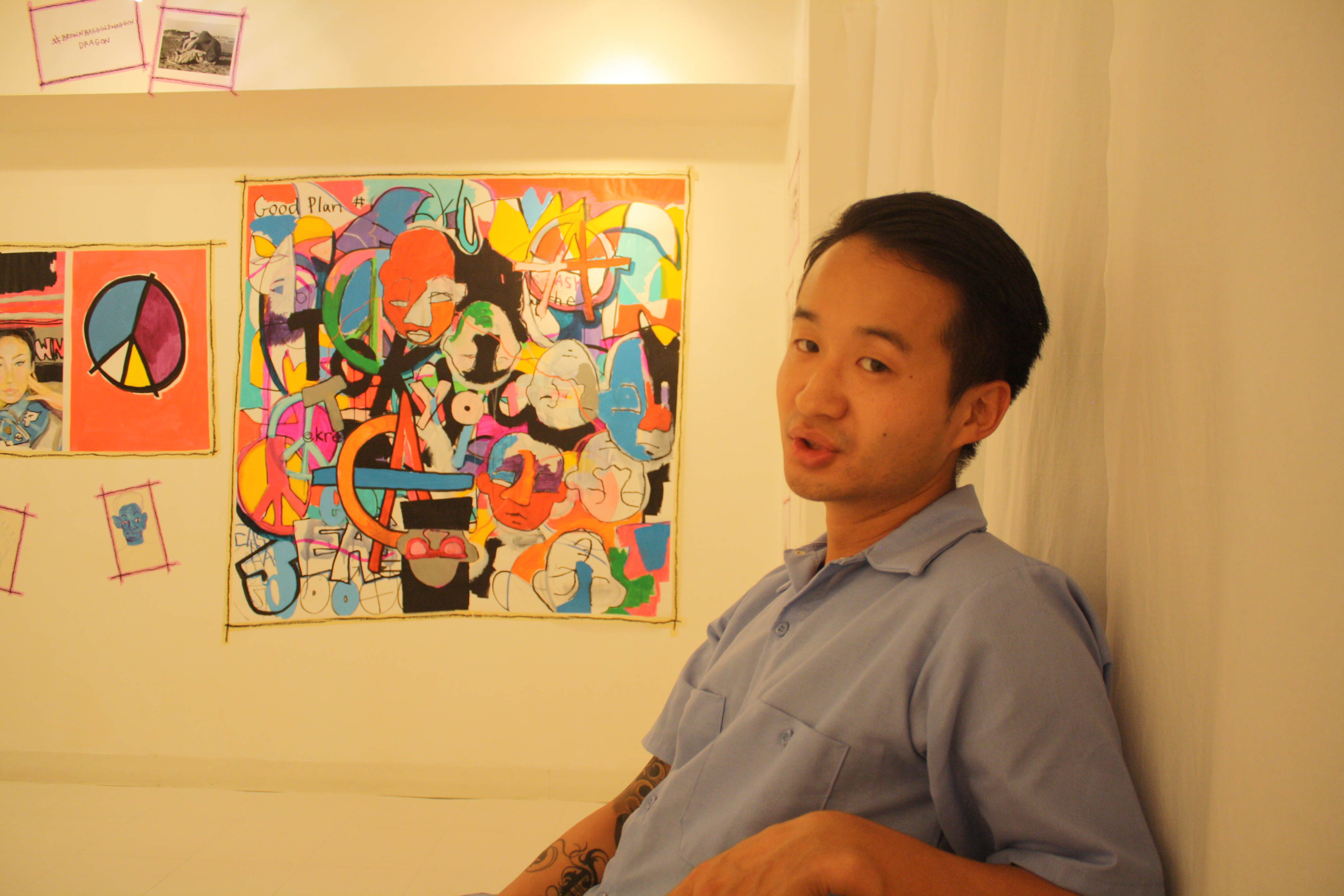 Yoshi Kogure in front of Isaac Schulz's work.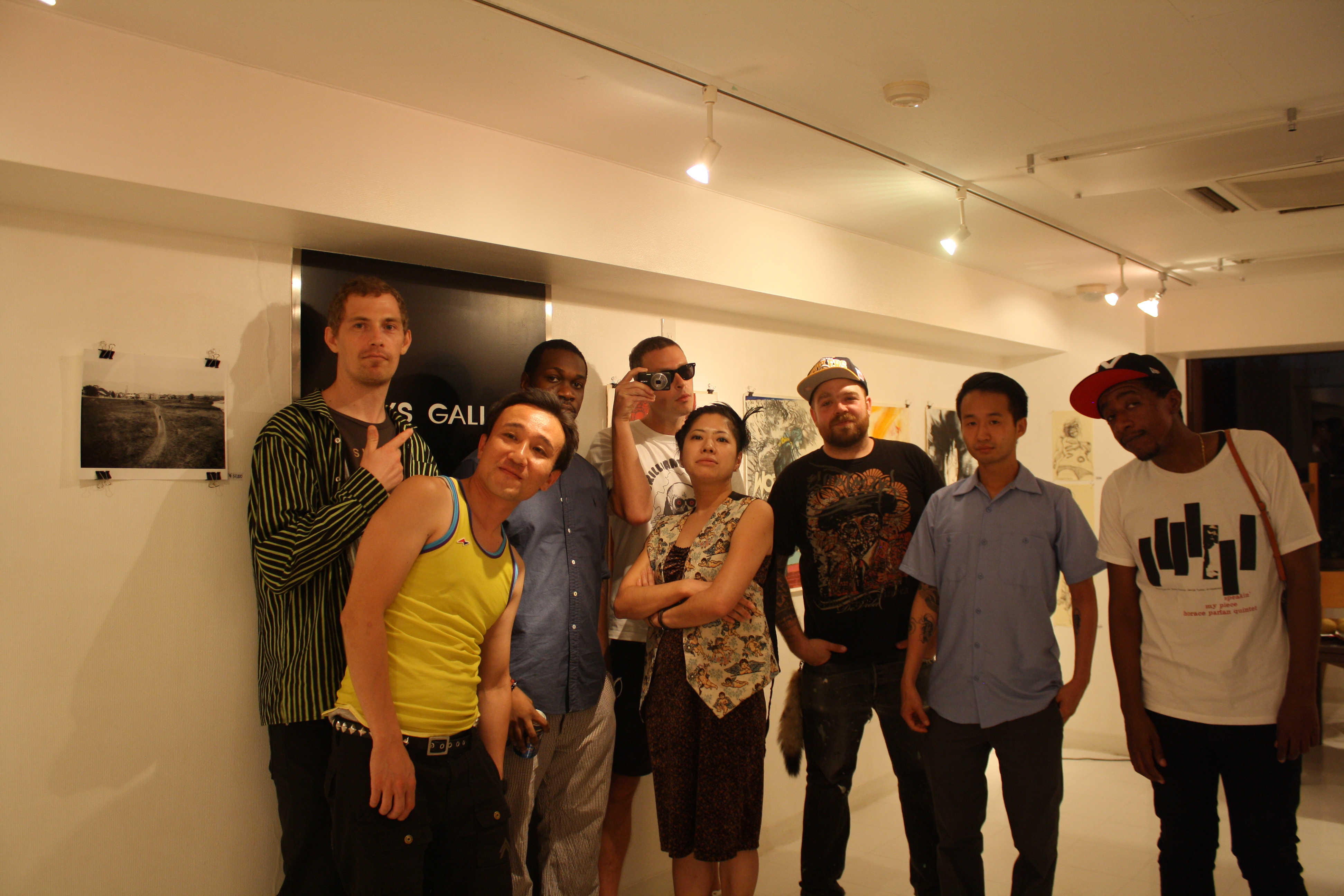 The Art fro People Crew!  September 18th 2011 at Ichy's Gallery
Video Installation piece.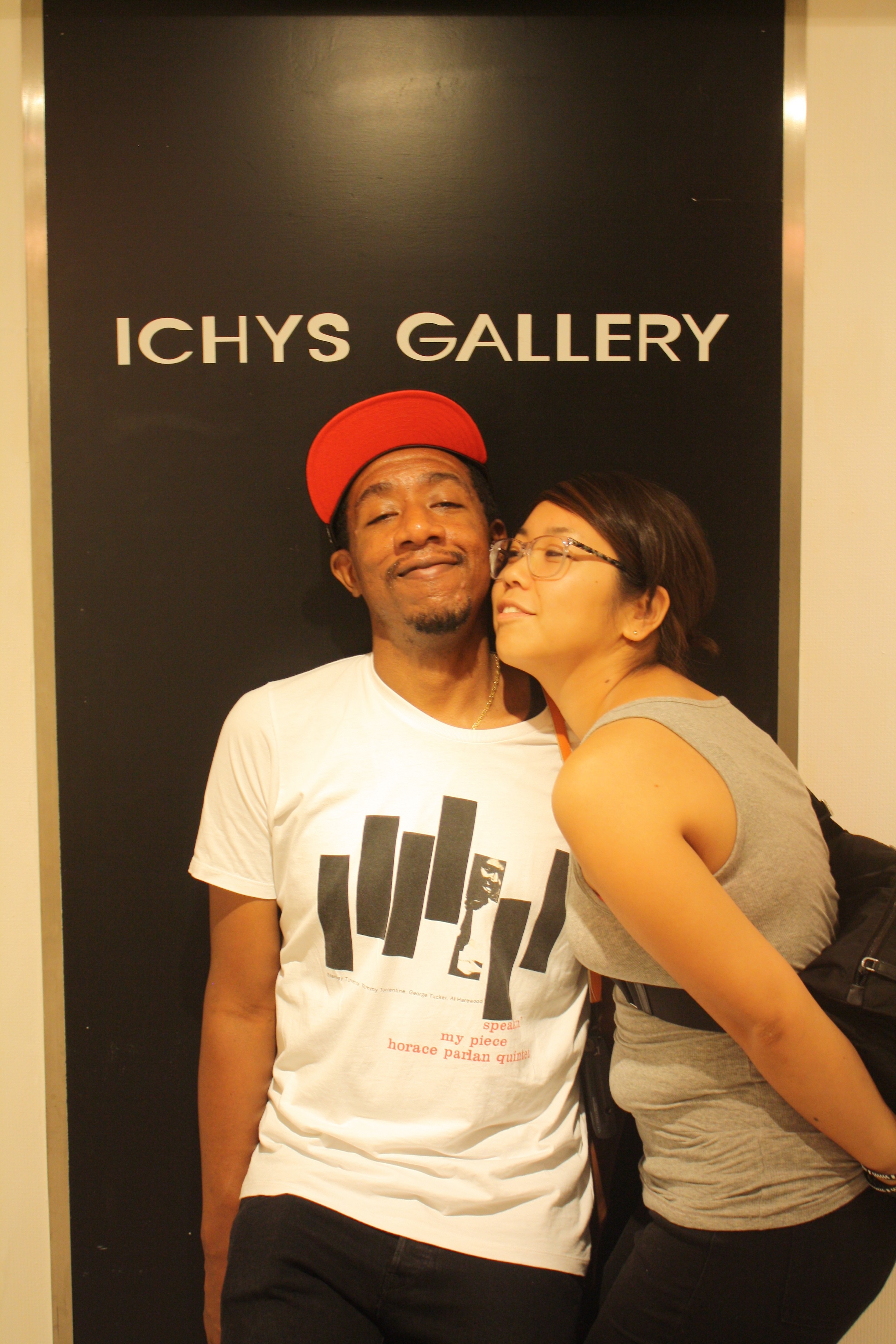 Alani and Mikiko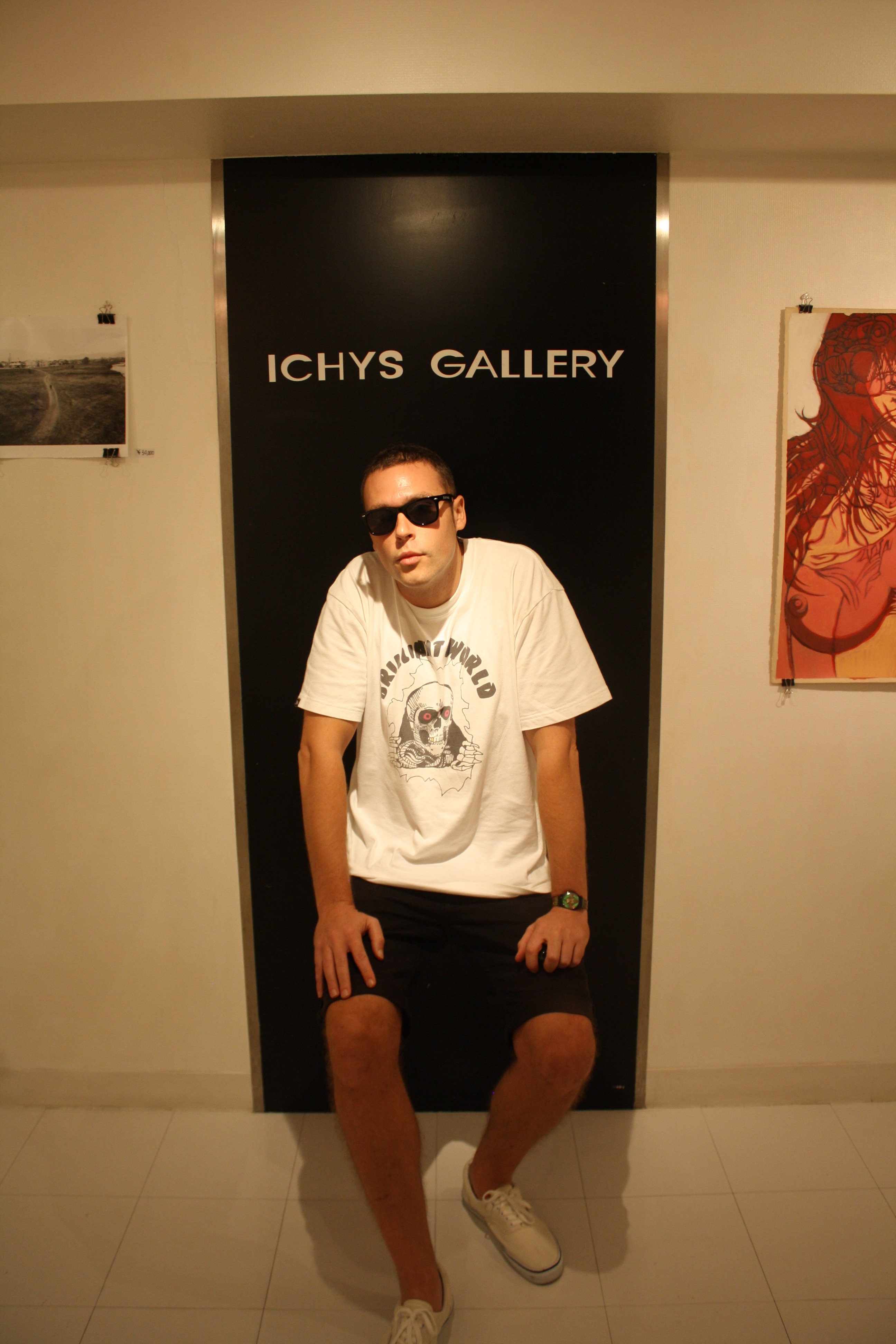 Isaac Muggin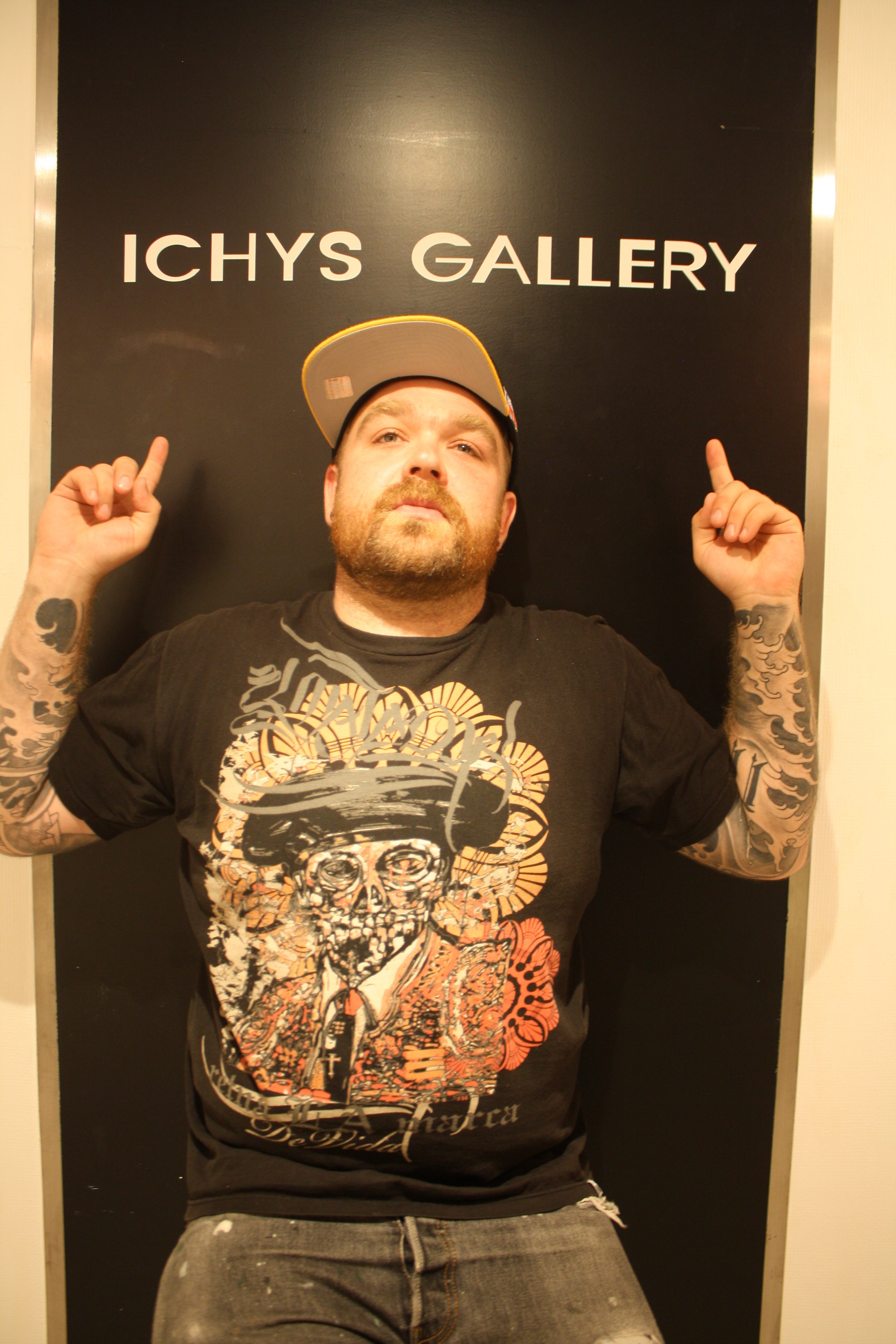 Me Myself and I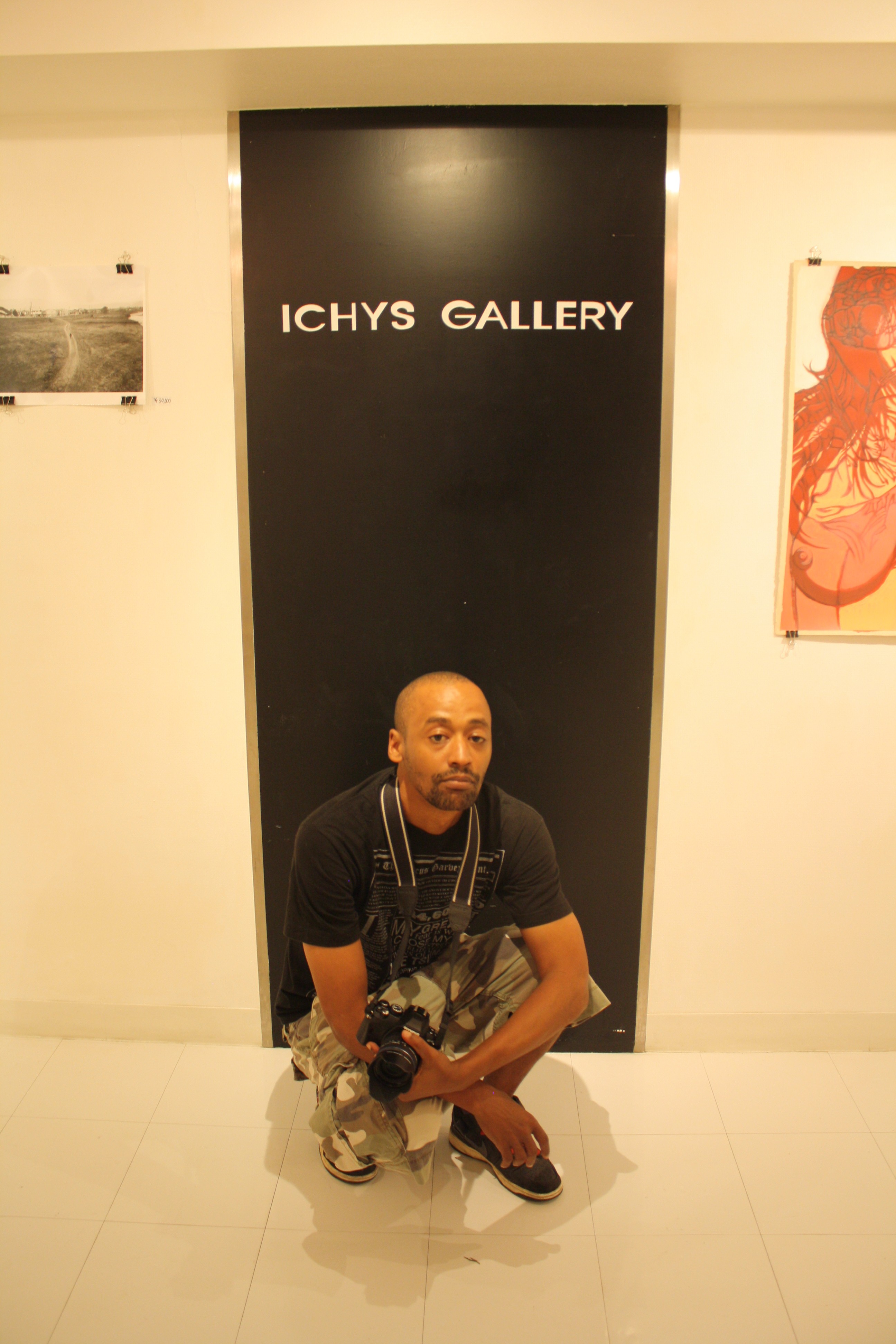 Tracy Jones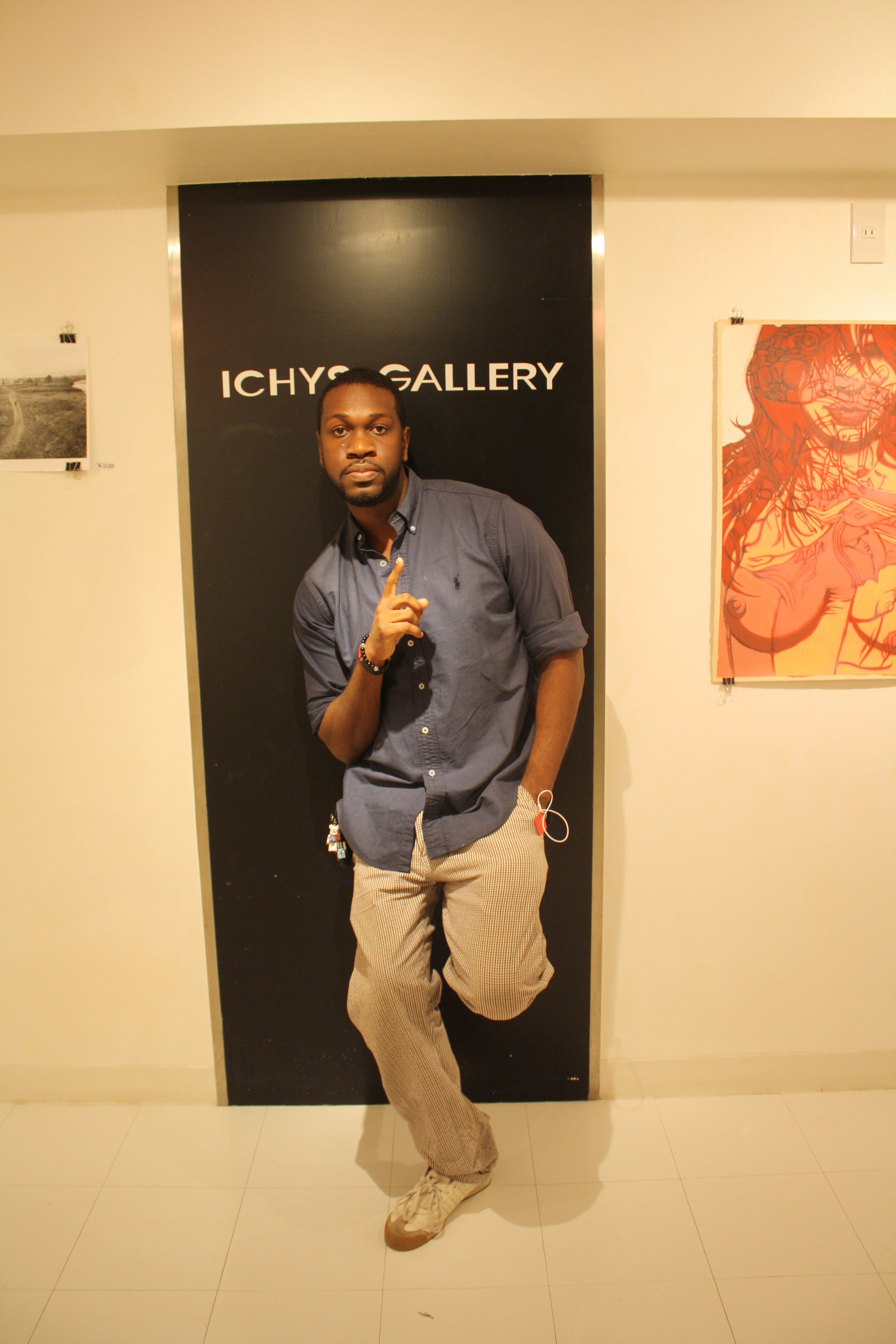 AKS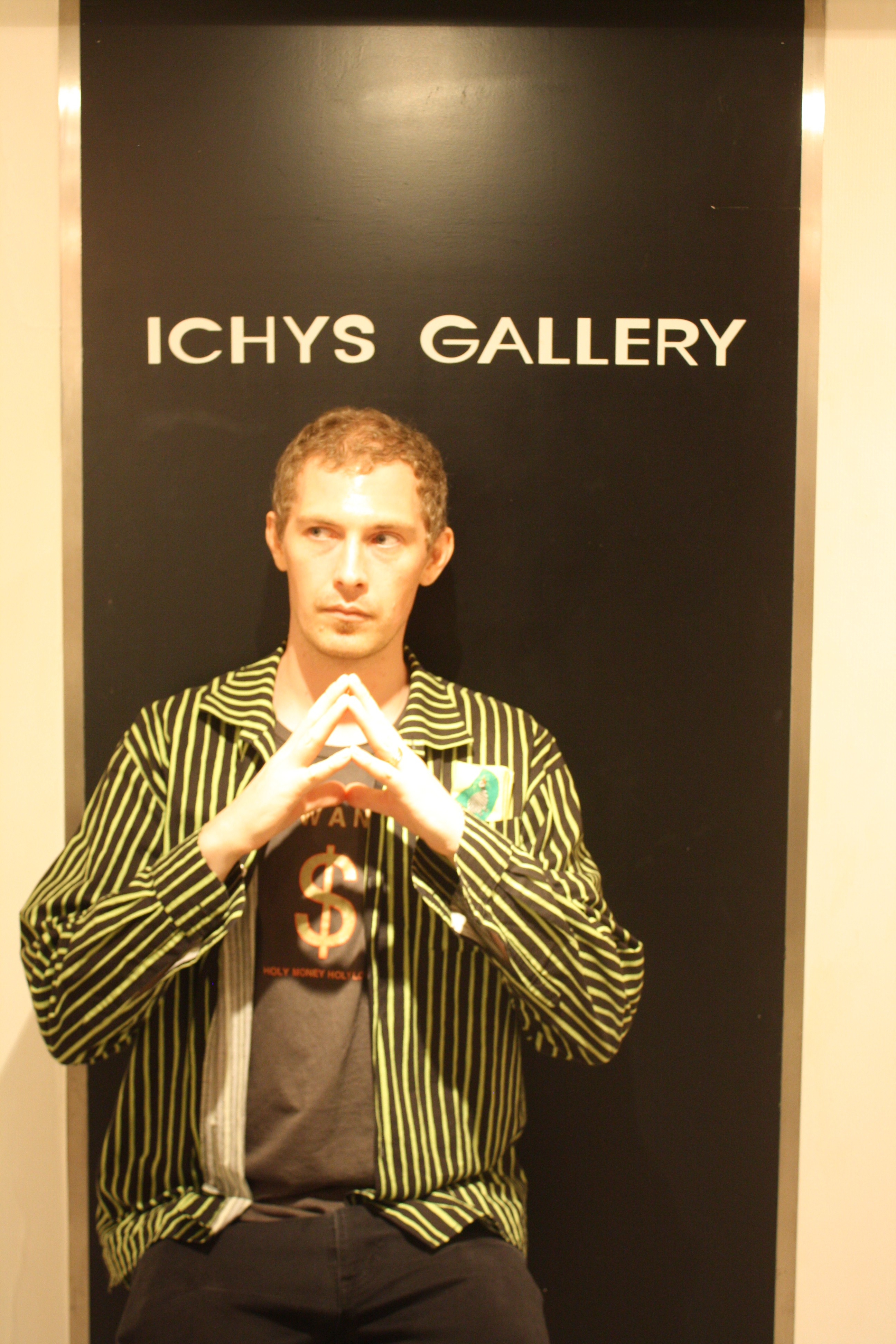 Andrew from Seattle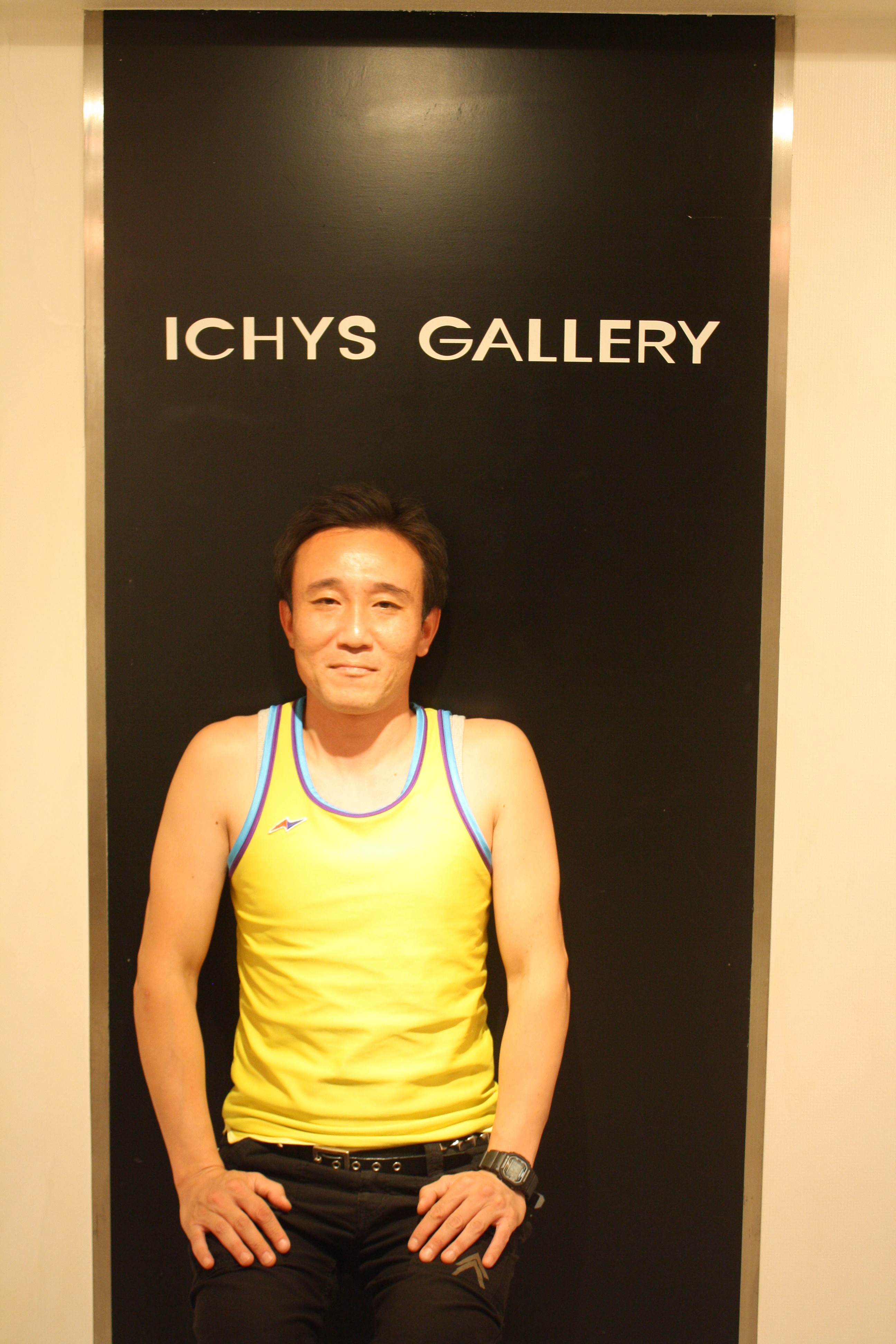 Yasutaka Hori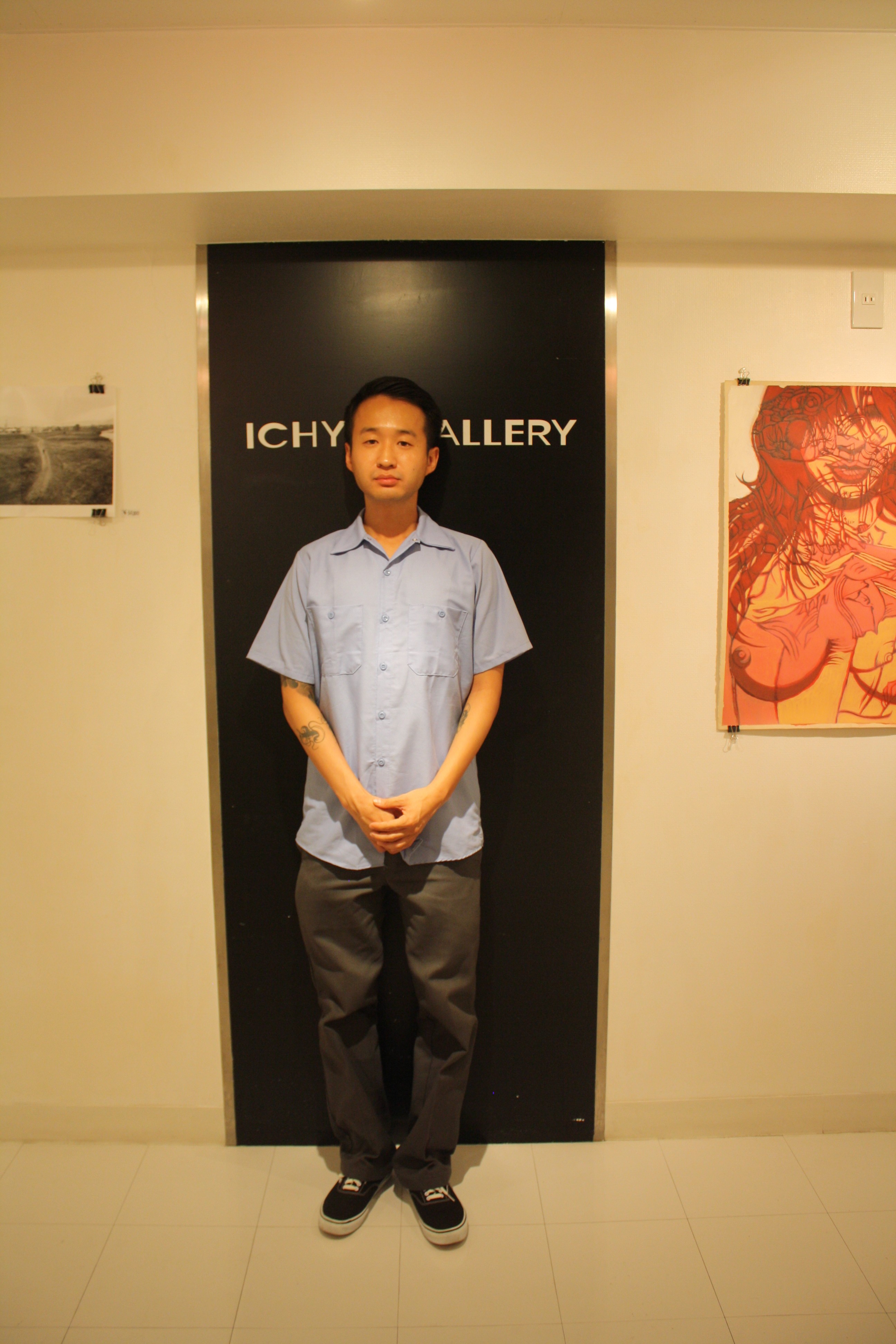 Yoshitaka Kogure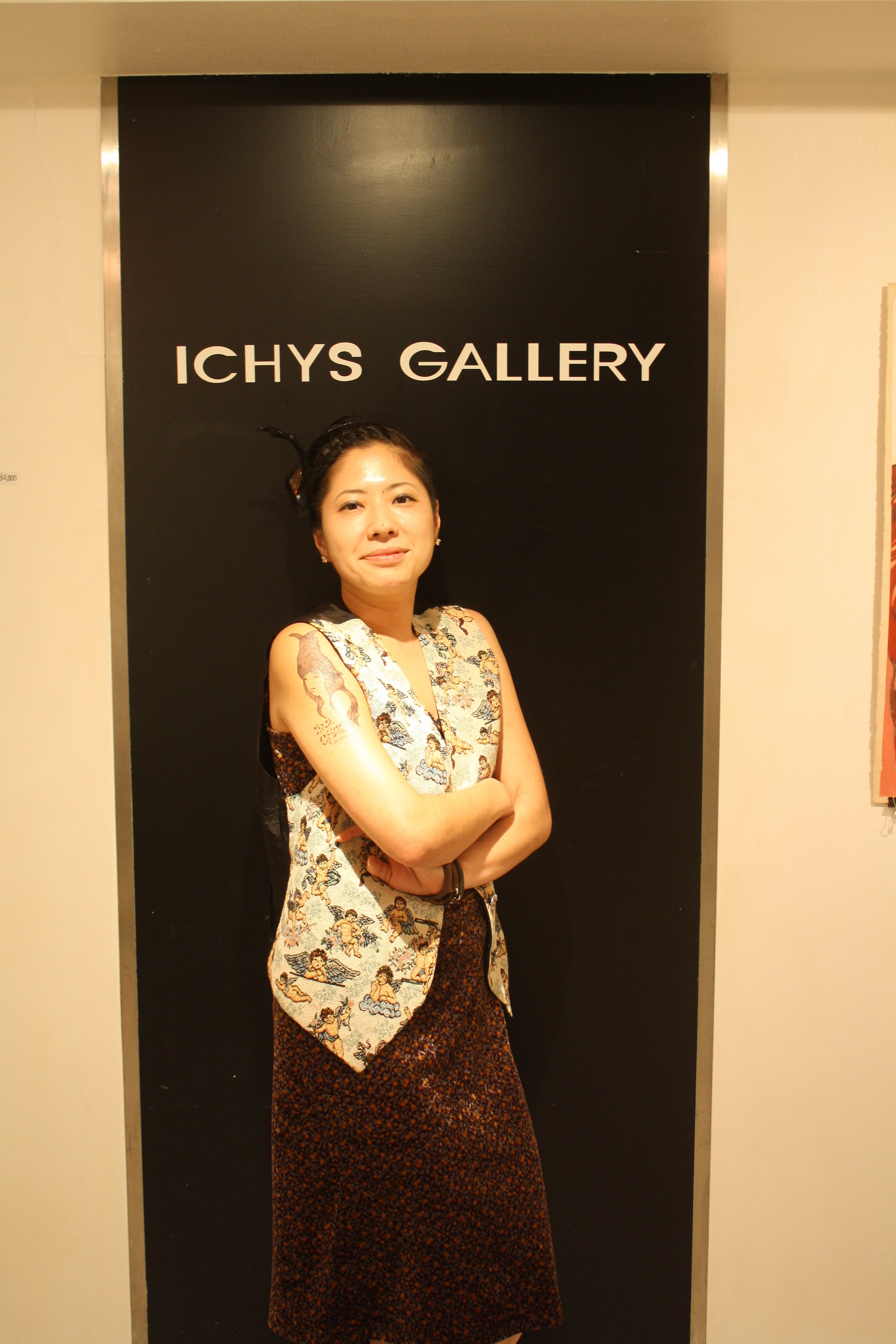 Kyoko Kawahata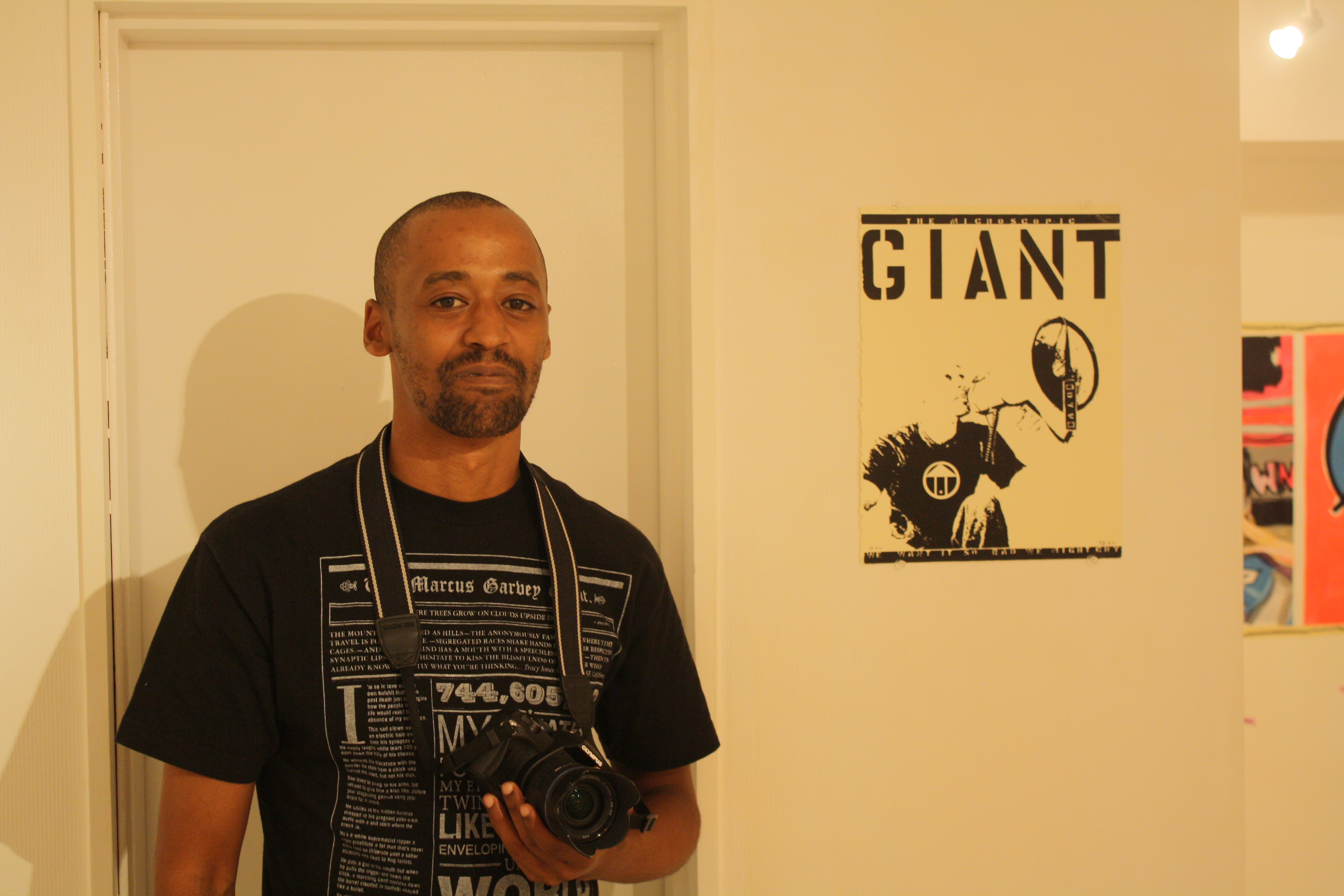 Tracy Jones, NY2SF2Tokyo Microscopic Giant continues
And from here on out the Show got poppin!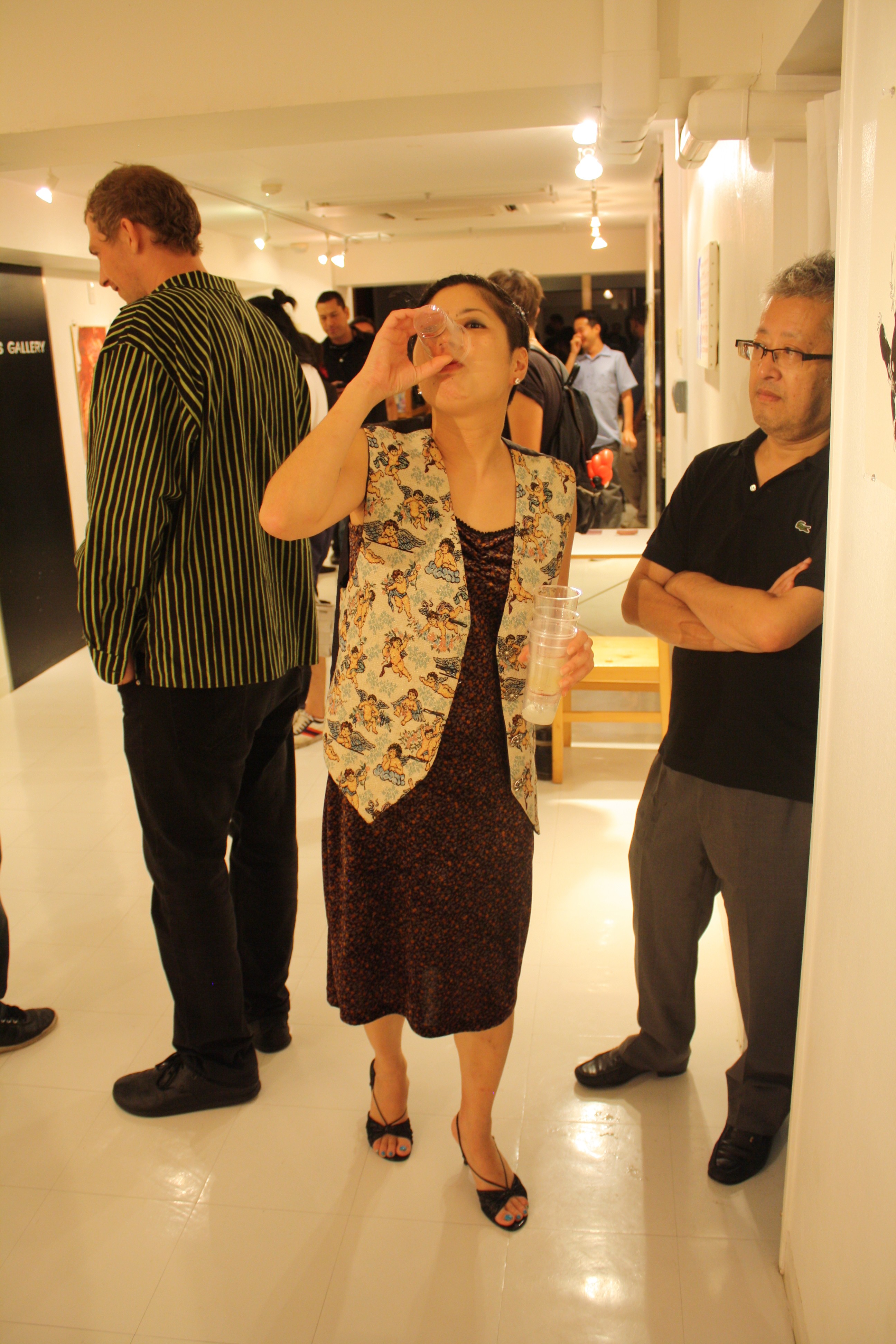 Kyoko letting loose!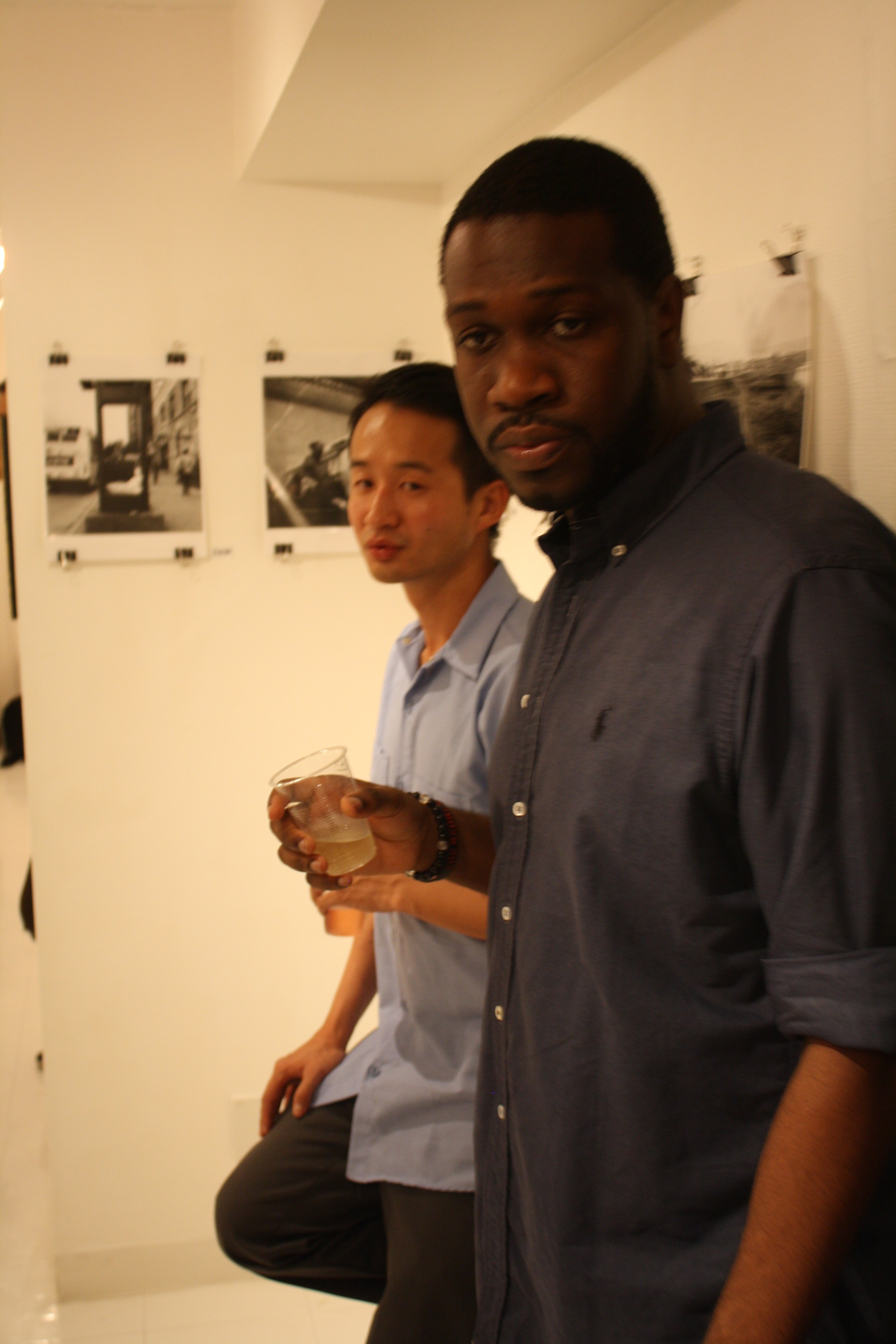 Yoshi and AKS
Champagne time with Kyoko chan!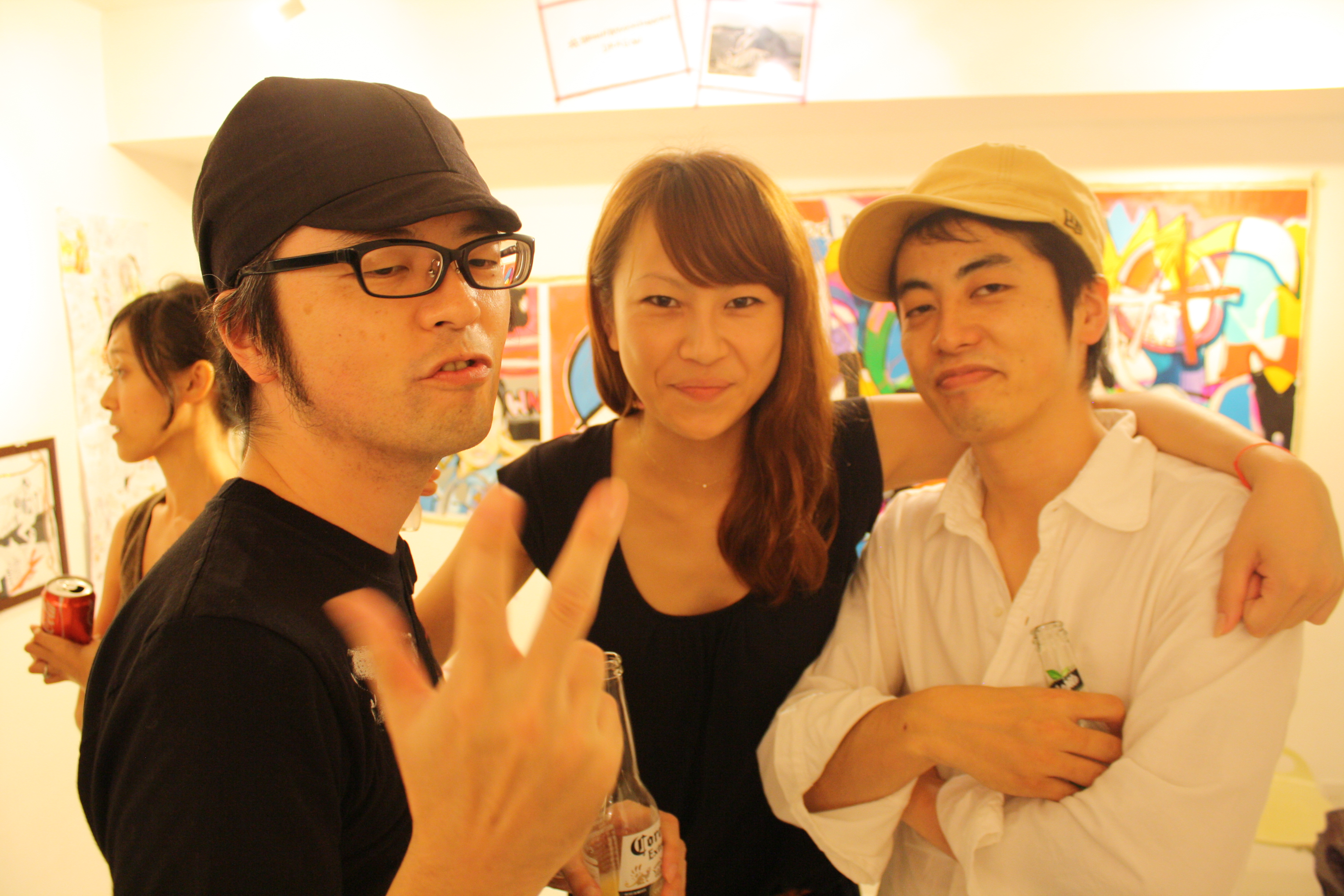 Manabu, his brother Kei, and fashion model Aska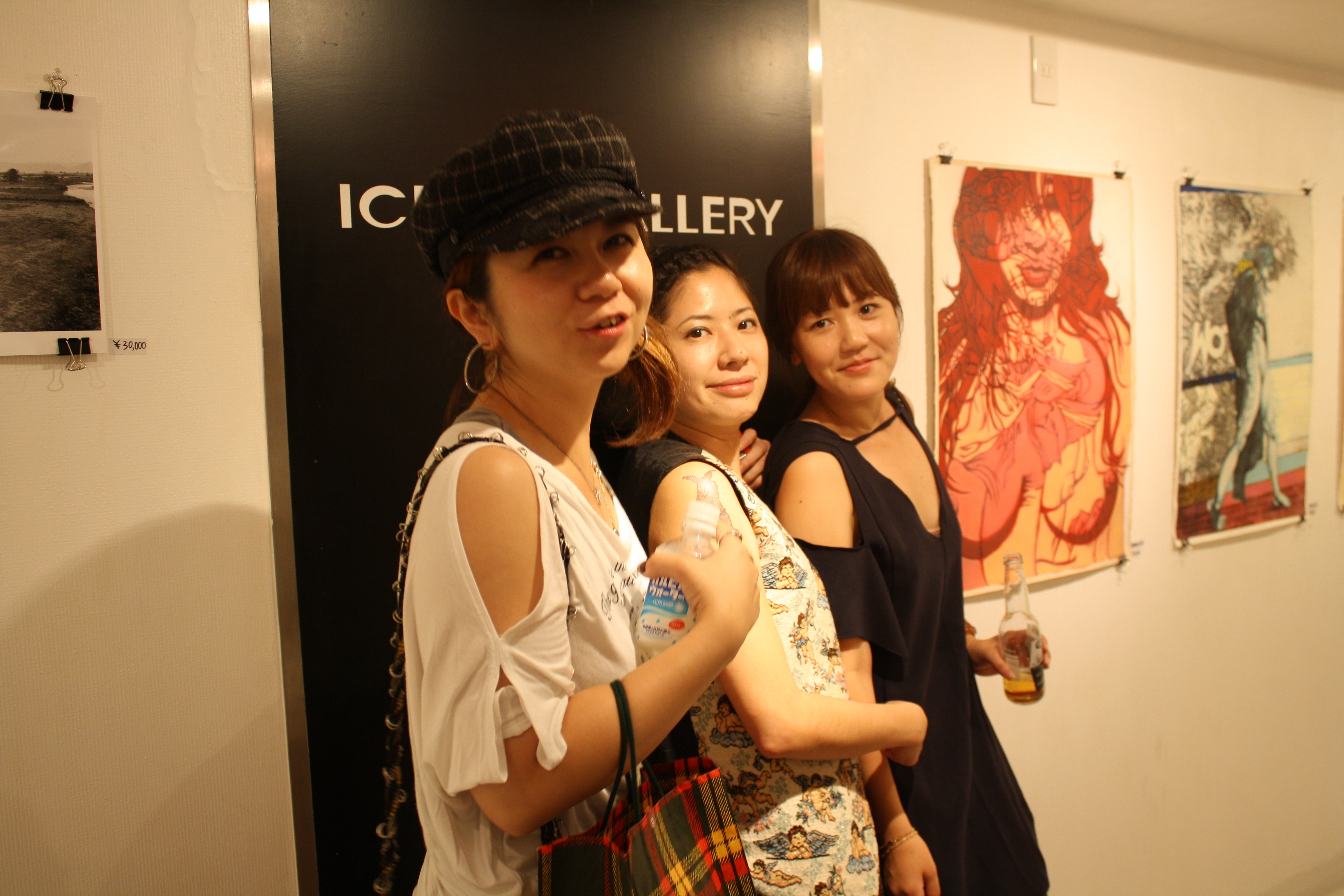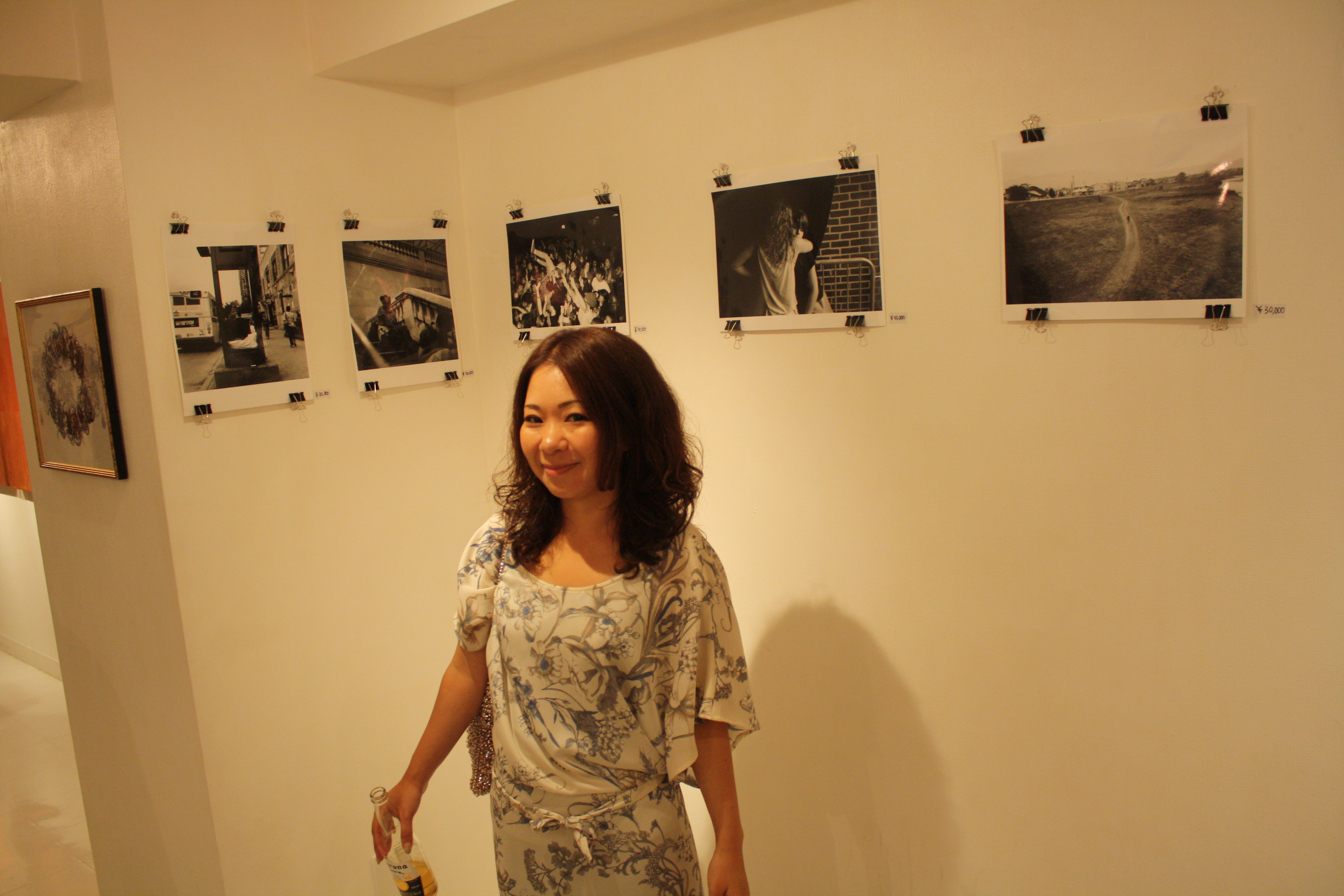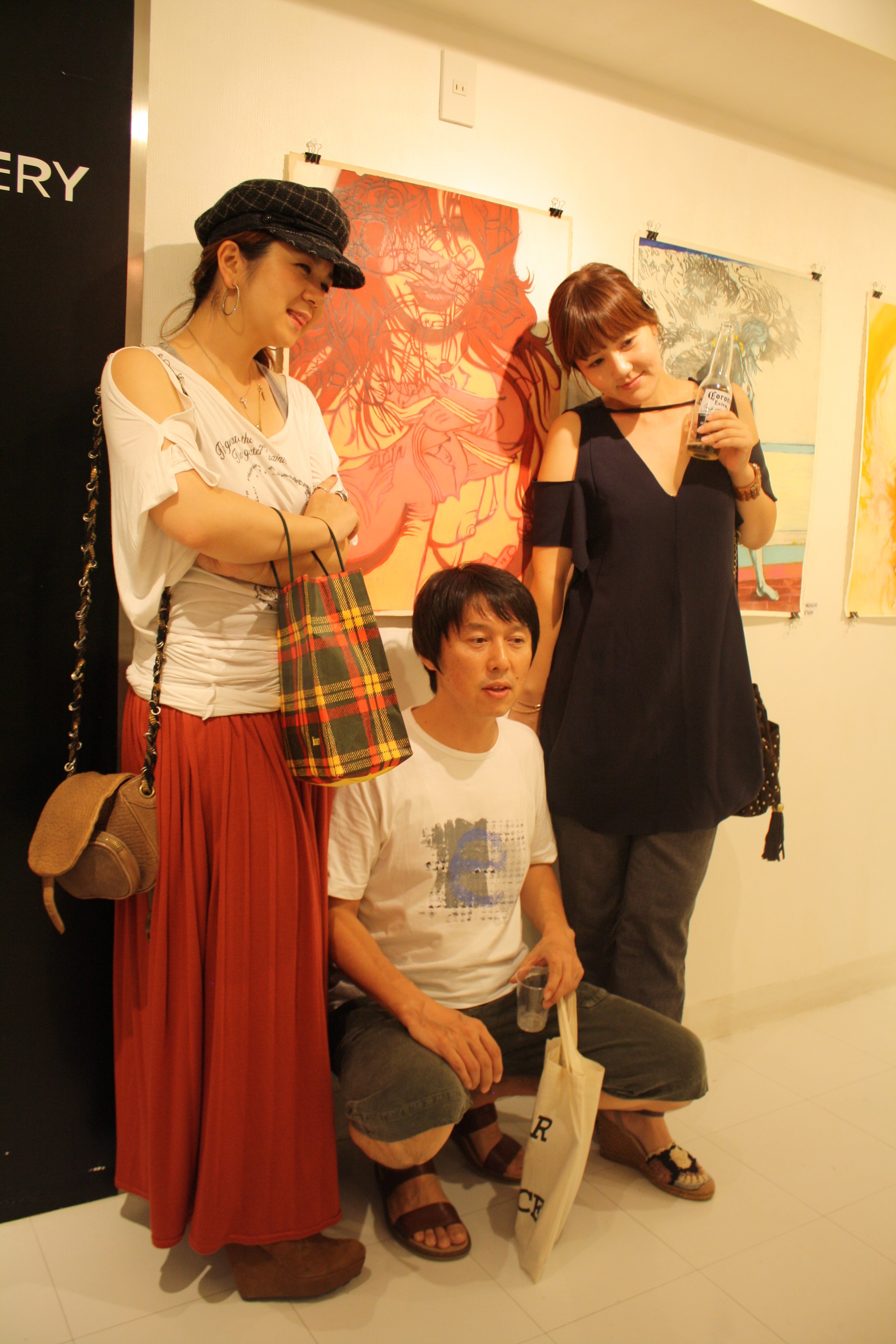 This is the Gallery Owner with two of Kyoko's fine young friends.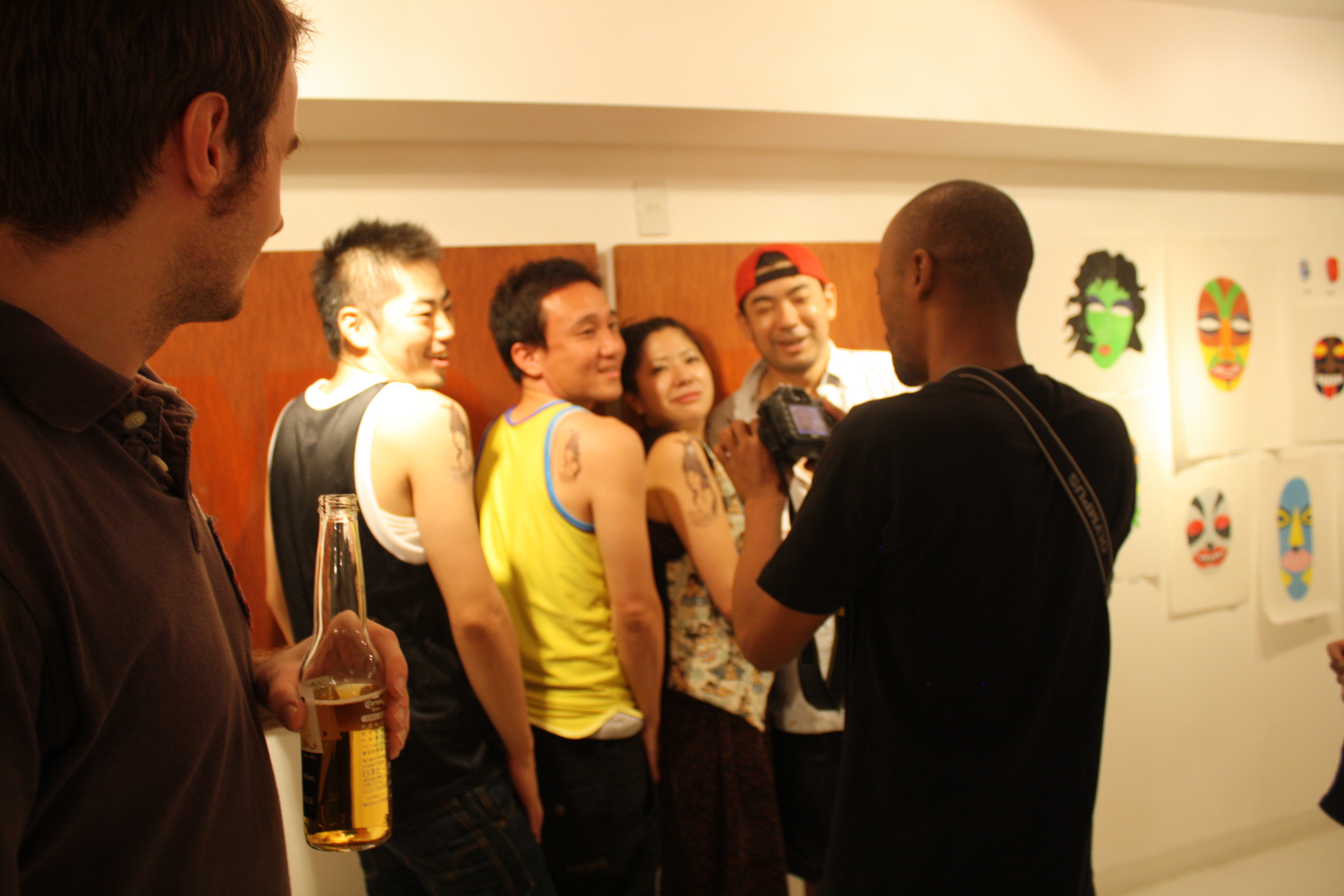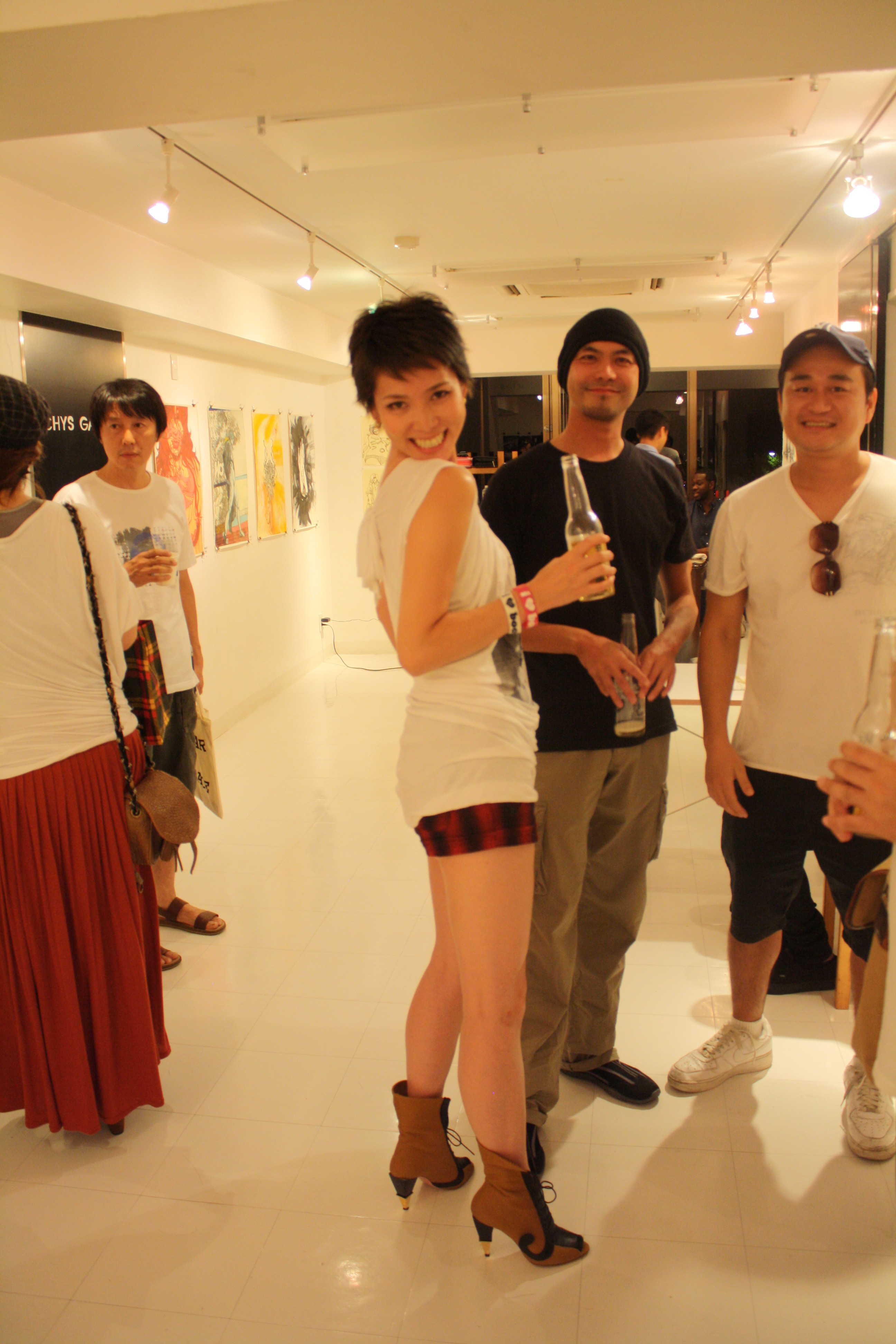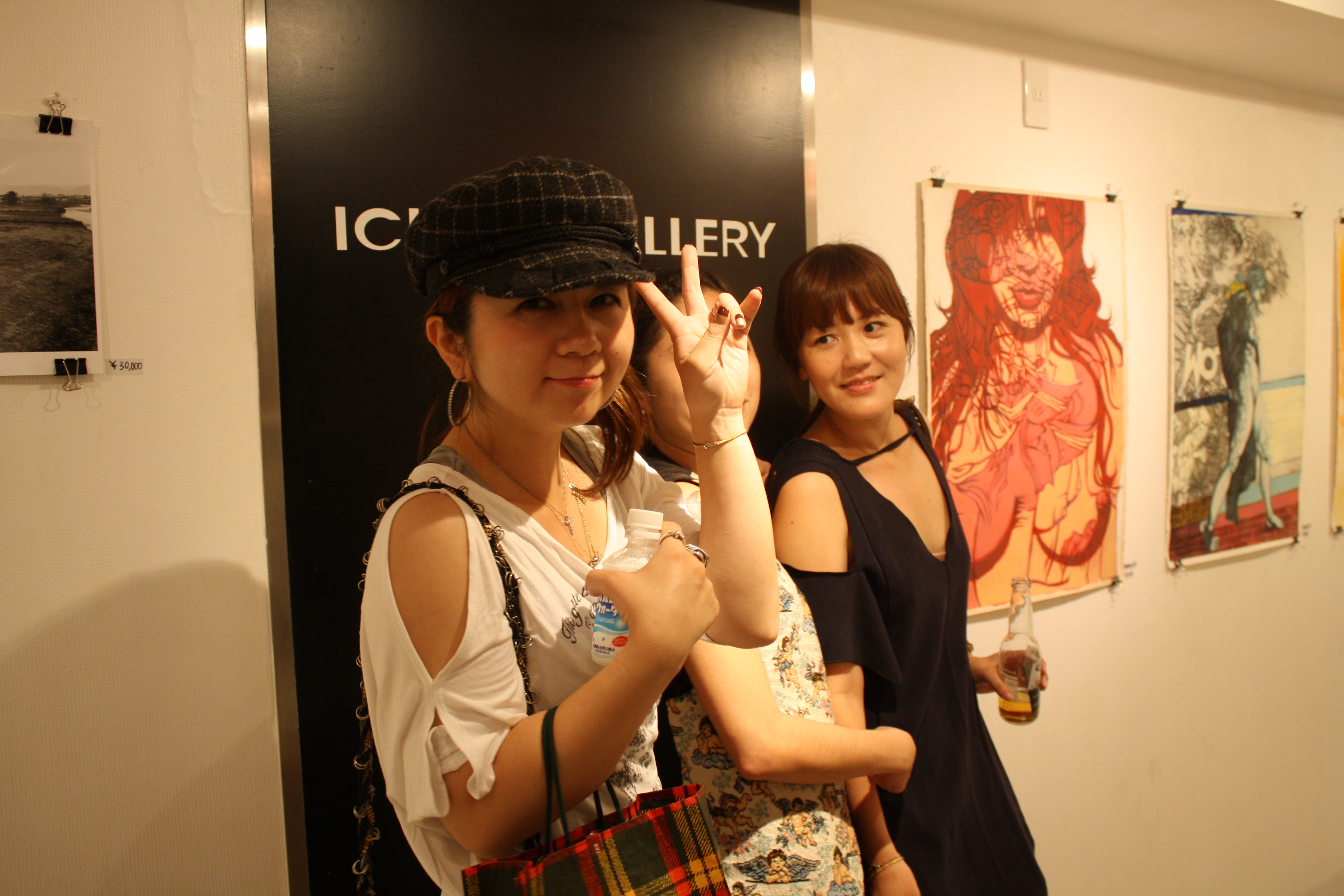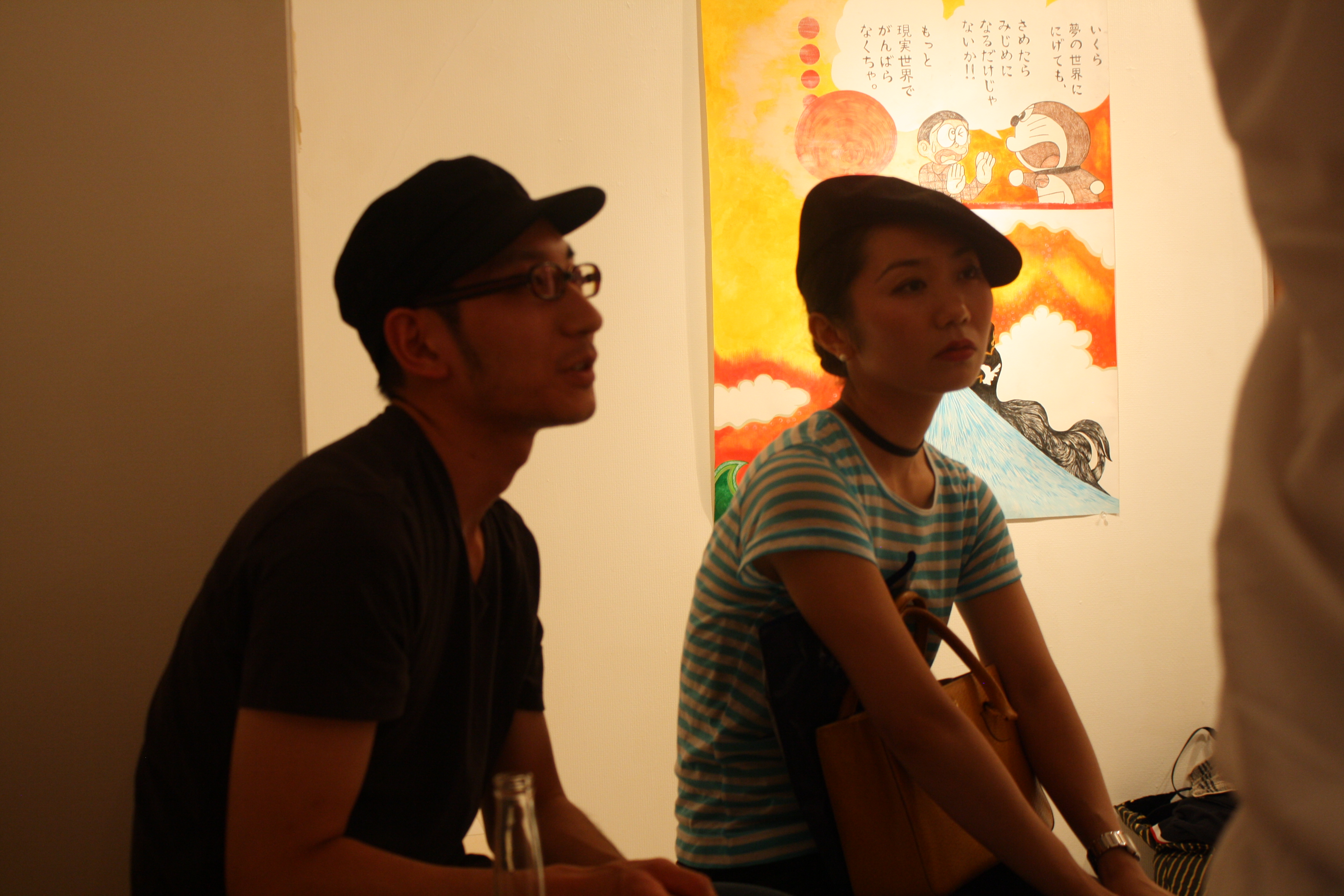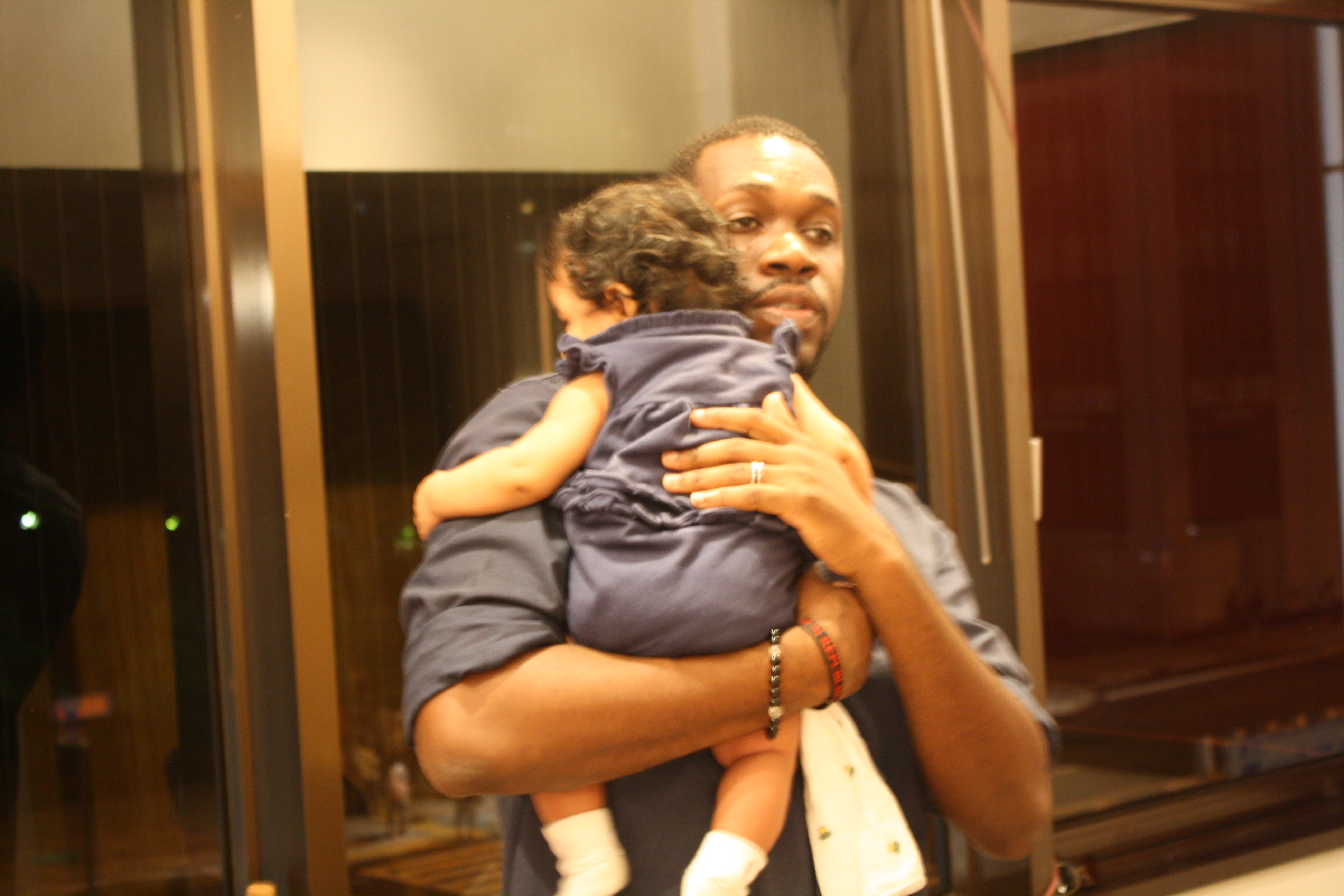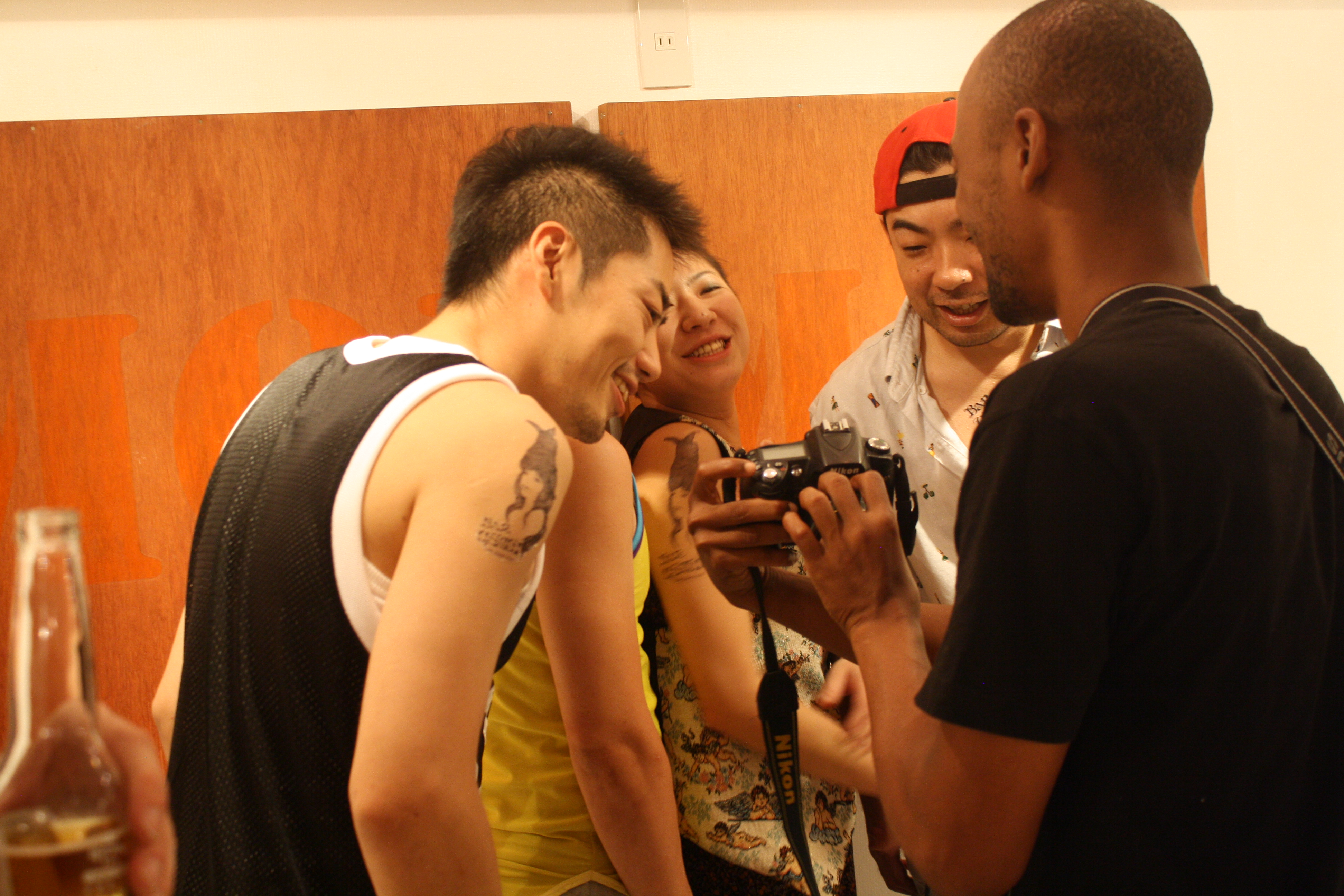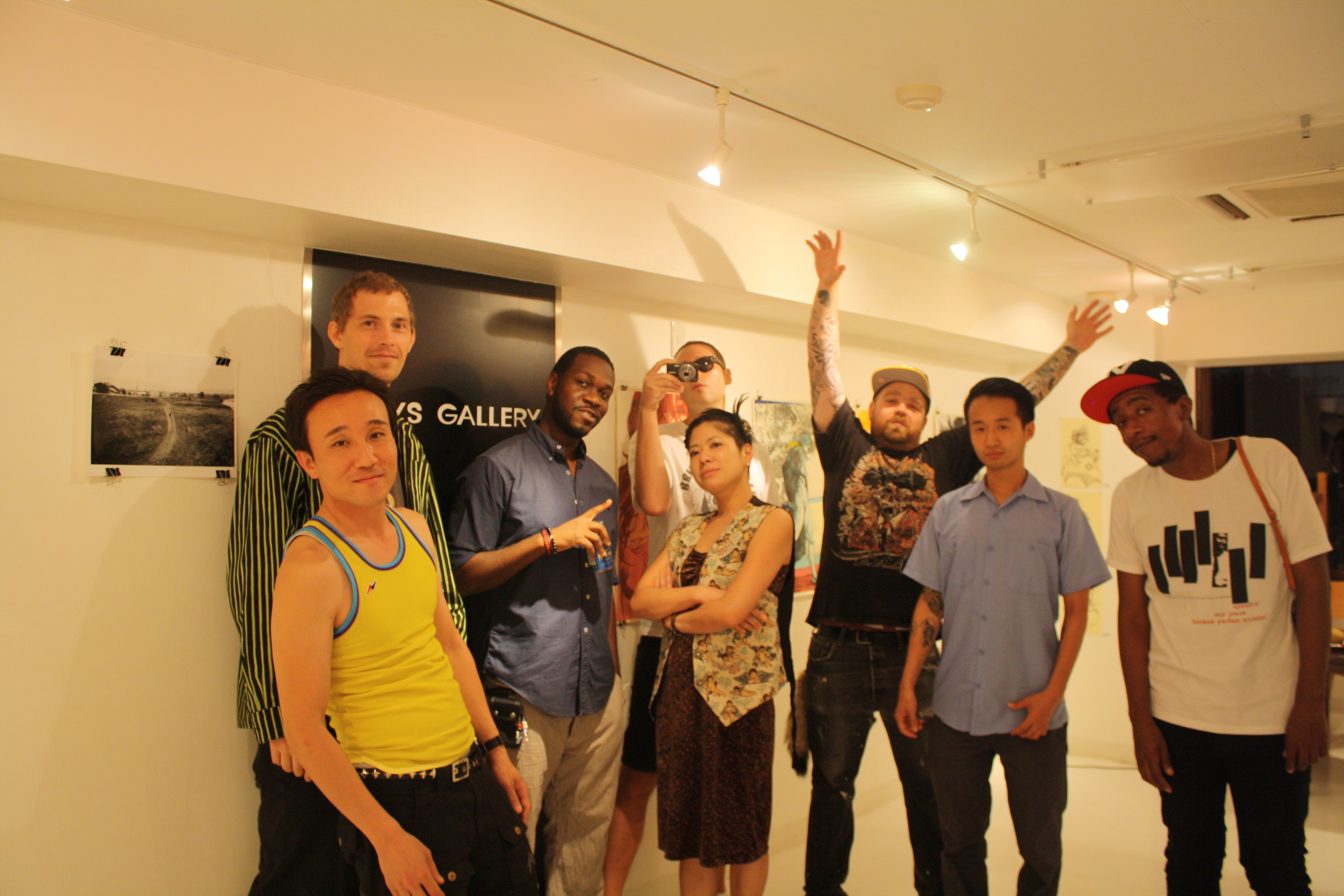 Thanks again to everyone invovled, the night was awesome.  And then...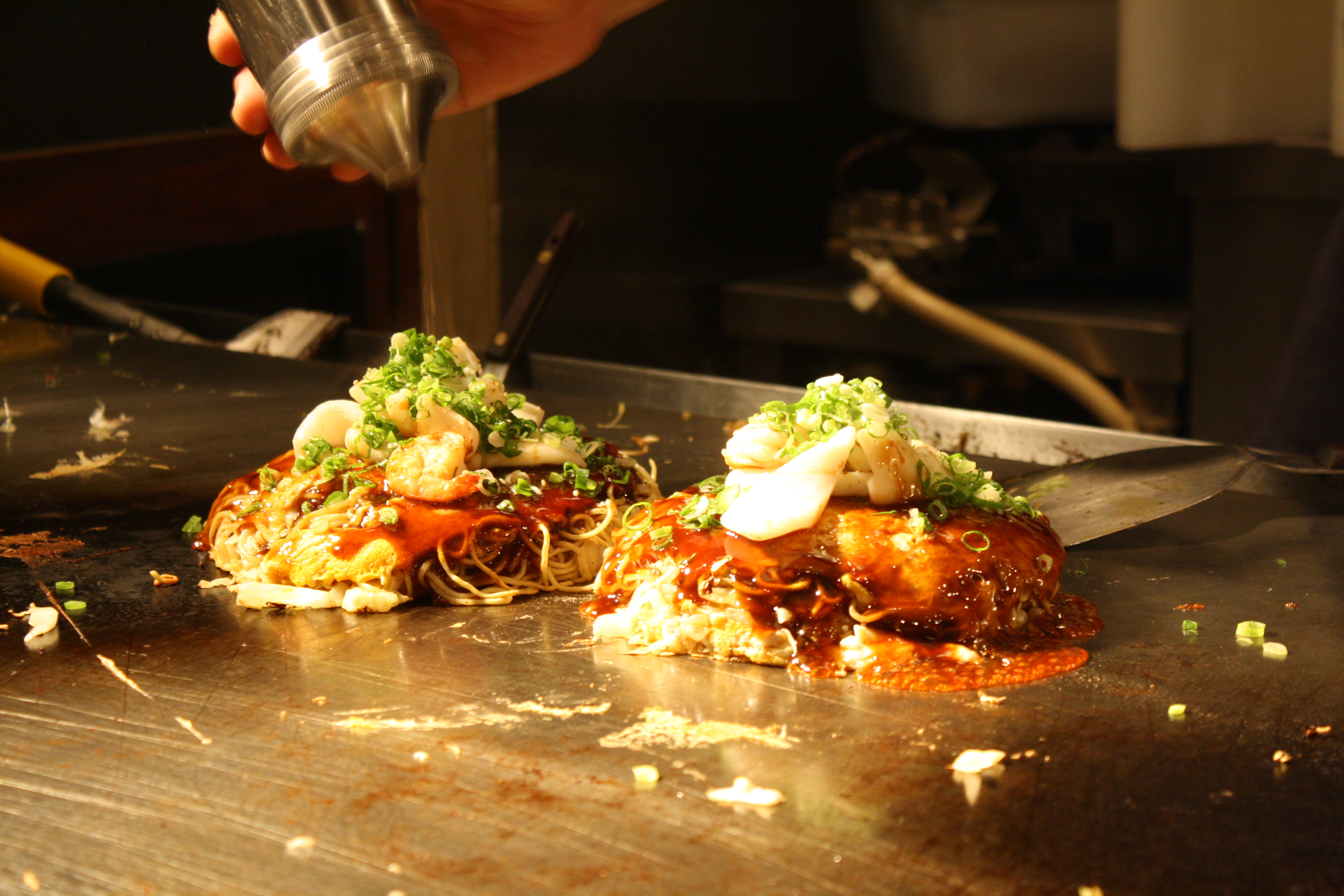 ...we had the most amazing Okonamyaki I have ever had! True Talk!!!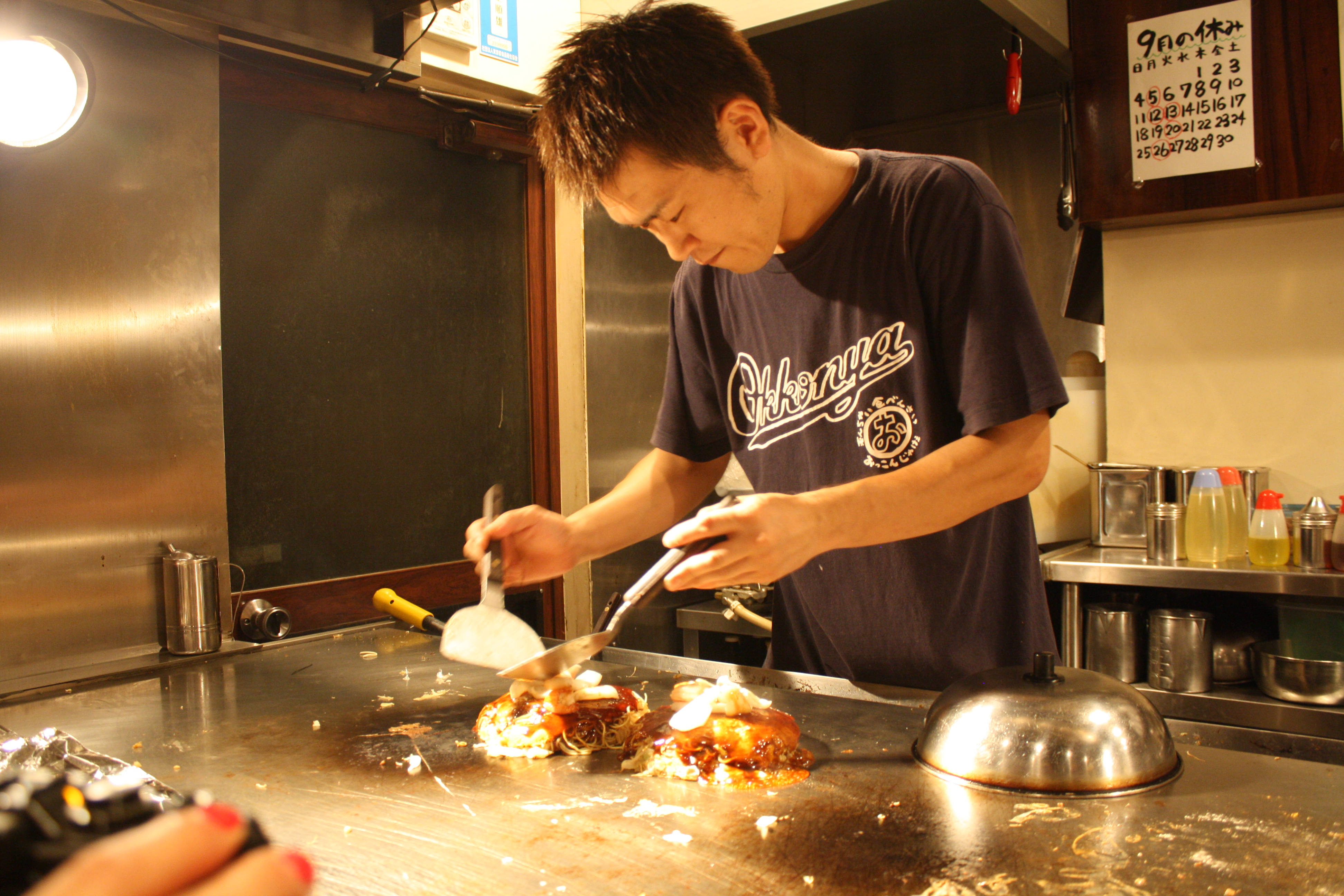 This is the next thing I must learn how to do in life!  Japan is Awesome!  Thank you Japan for continuing to be awesome!