This summer is proving to be a very busy one, and for that I am extremely thankful.  In addition to working on a two story building facade painting in Bernal Heights and the 1 AM show coming up, I am also in a show at 941 Geary Gallery in mid August.  I am working on three 8foot by 4foot panels for it and I have to say I am reallllyyy excited about the work that is evolving for this show.  Big thanks to Justin Giarla for the opportunity to show at this awesome venue.  David Young and I will get to be in this show together as well which is rad because I haven't done anything with him since Unstoppable Tomorrow at Old Crow last December, and we always seem to rock it!  Here are some photos of "Event Elation" the piece I just recently finished for 941, I'll update soon with more specifics on dates and what not. Oh and thanks to Angie for coming to kick it and help me with some reference shots for the Dark Matter Show.  Opportunity comes knockin sometimes and I am so thankful to be in a place with my life and mind to meet the challenge, hard work pays off and all of that good stuff.  I want to make a special shout out to fam at Old Crow for helping make all of this energy and progress come together over the past couple years and give a voice to a lot of artists they believe in.  More coming soon...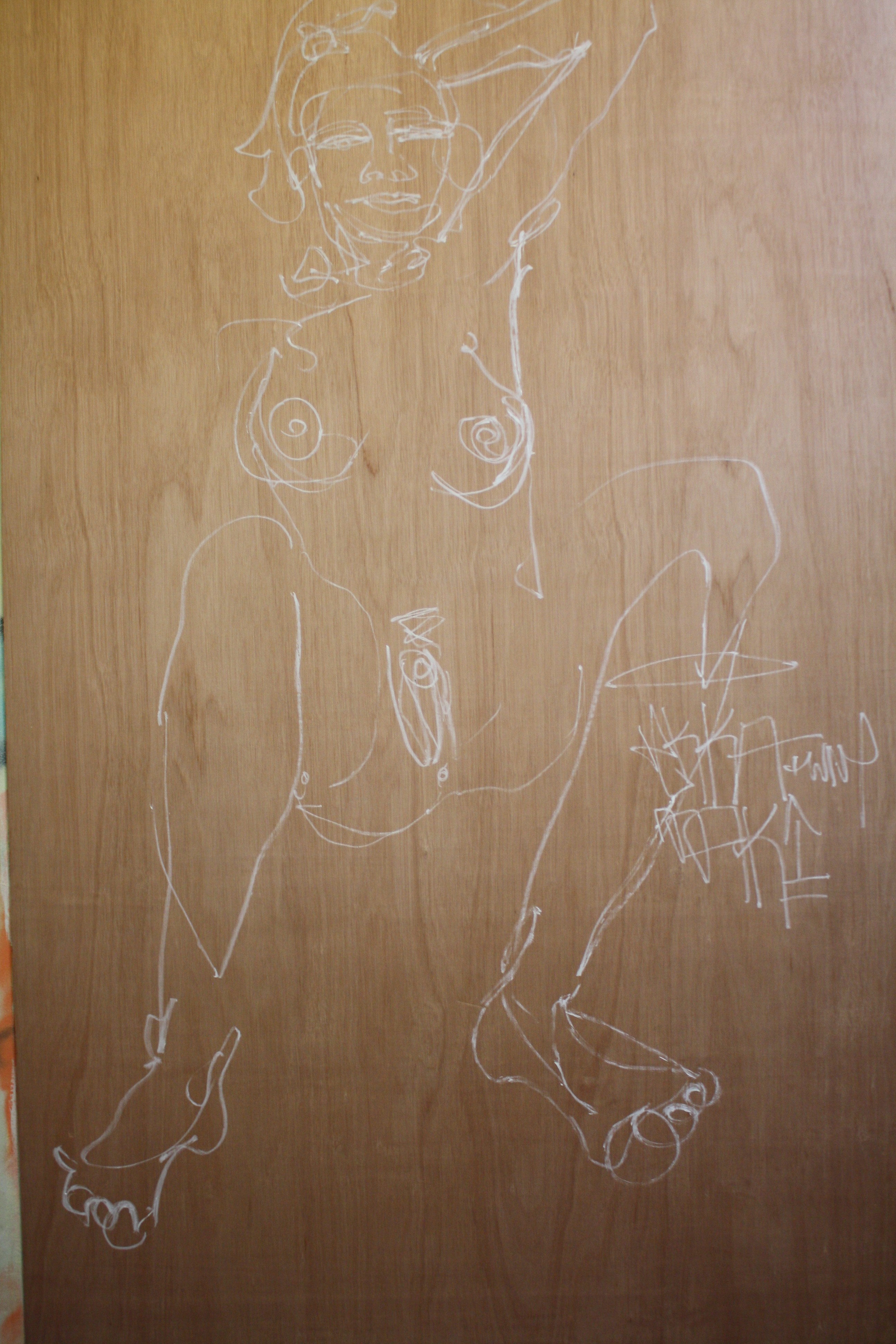 And away we go...
How else to get started but with a mean streak and...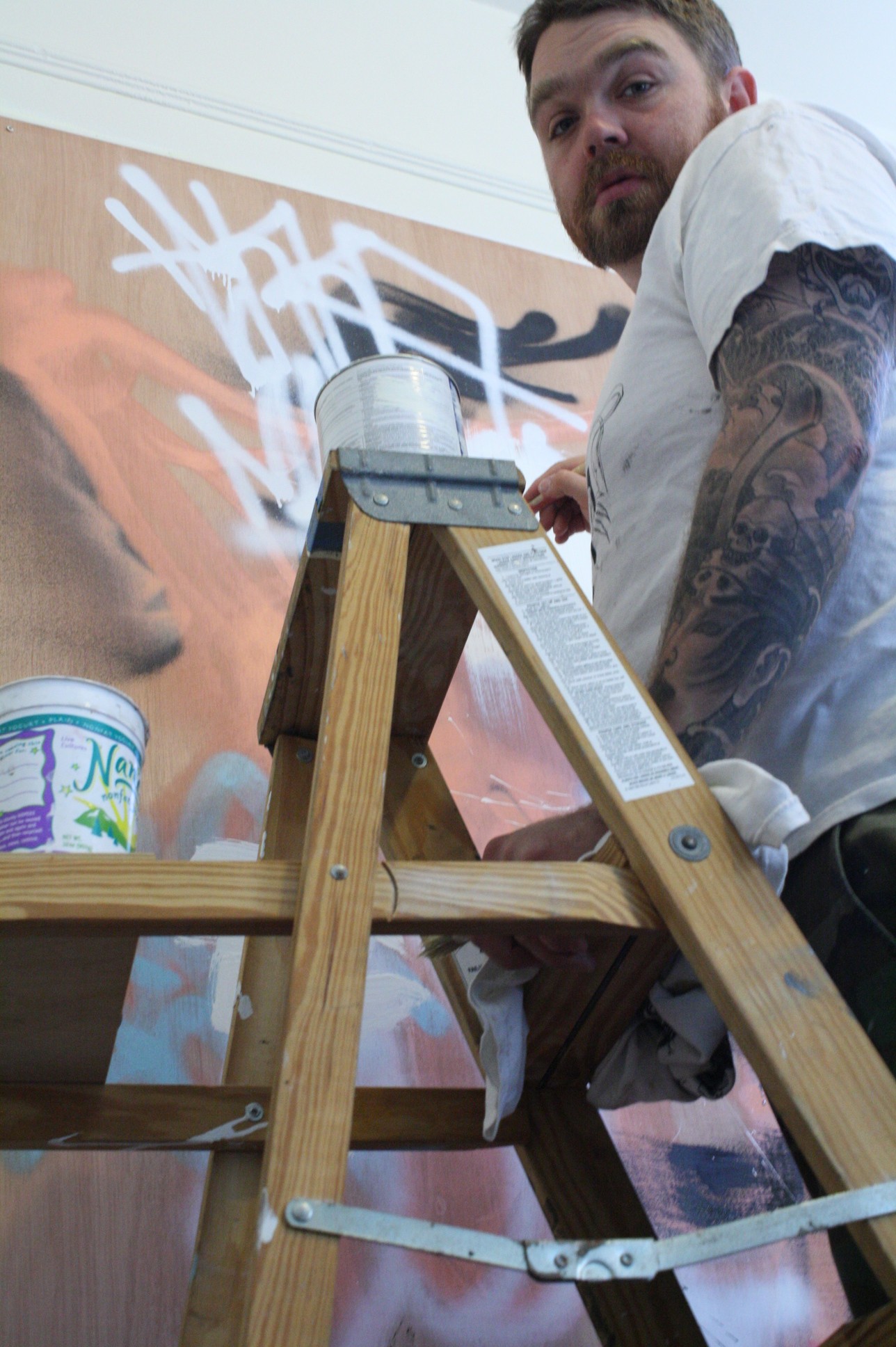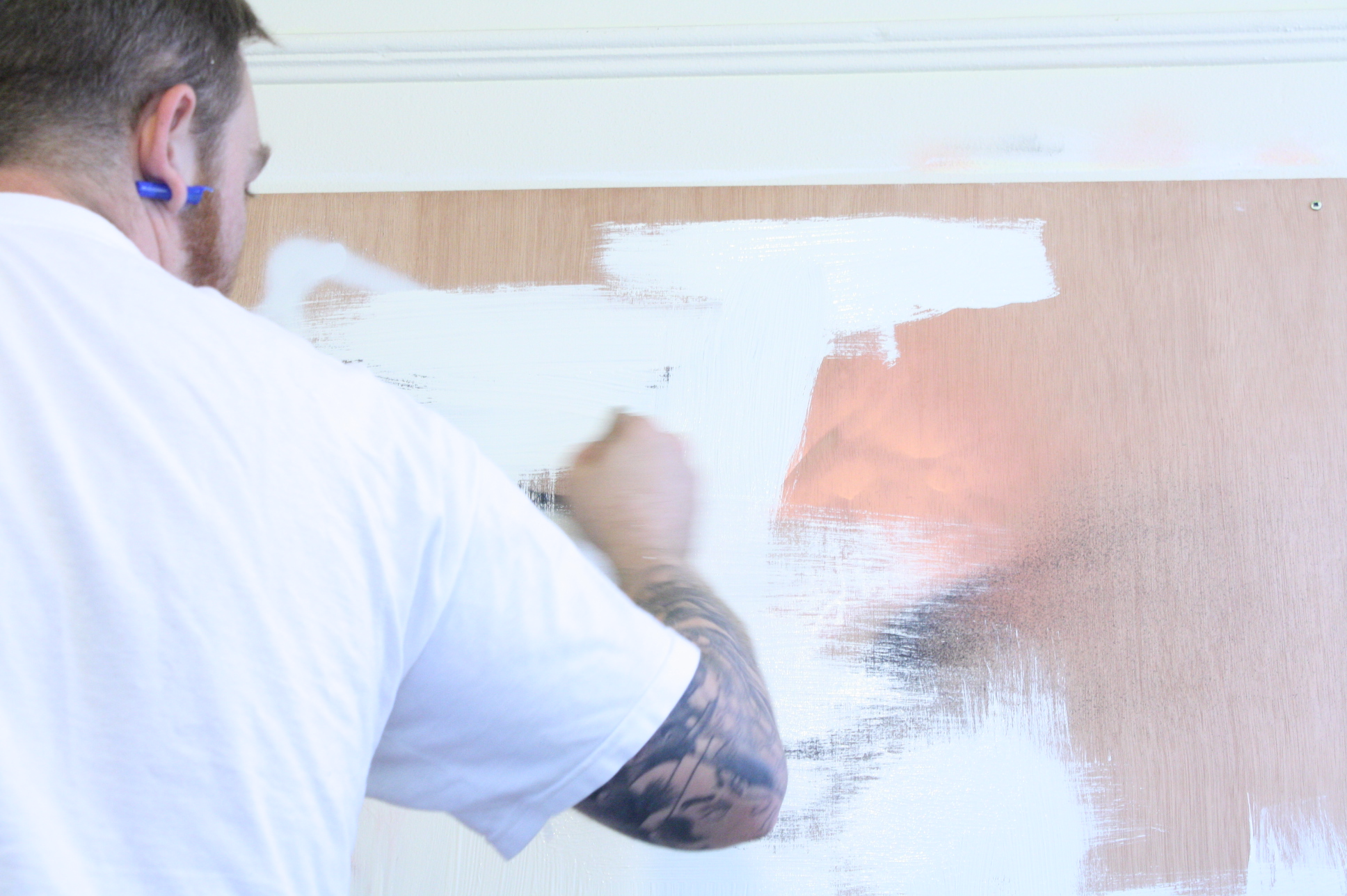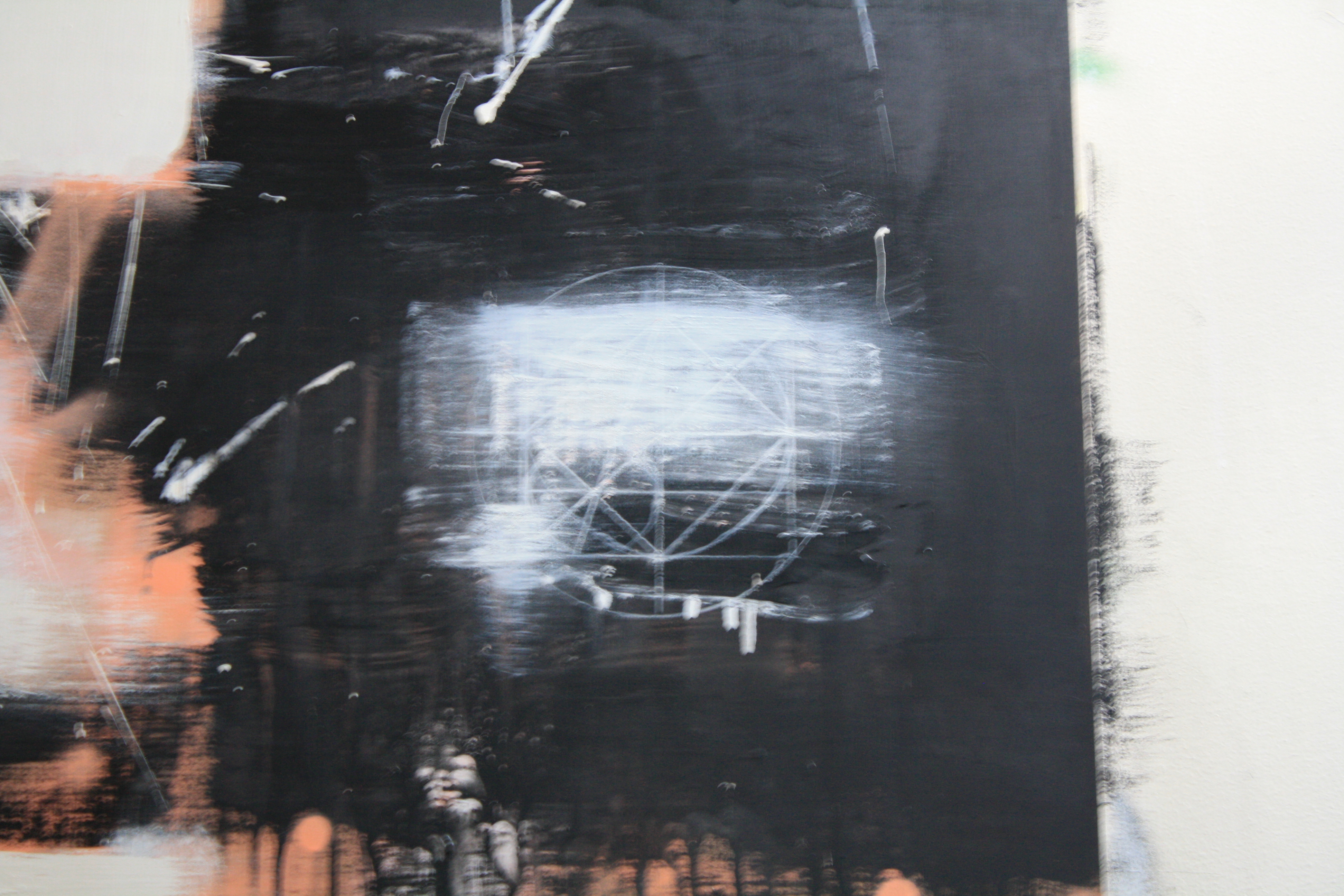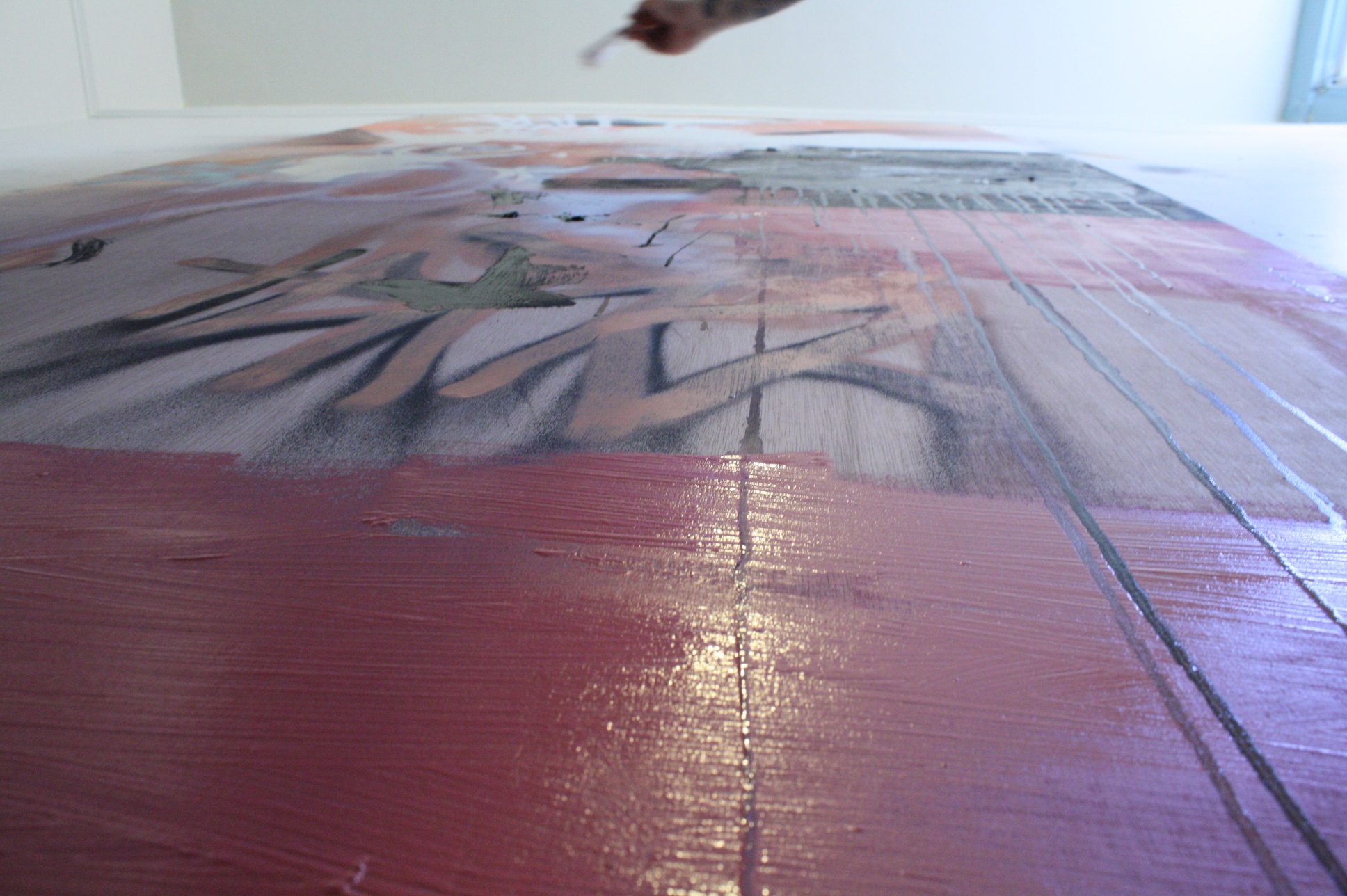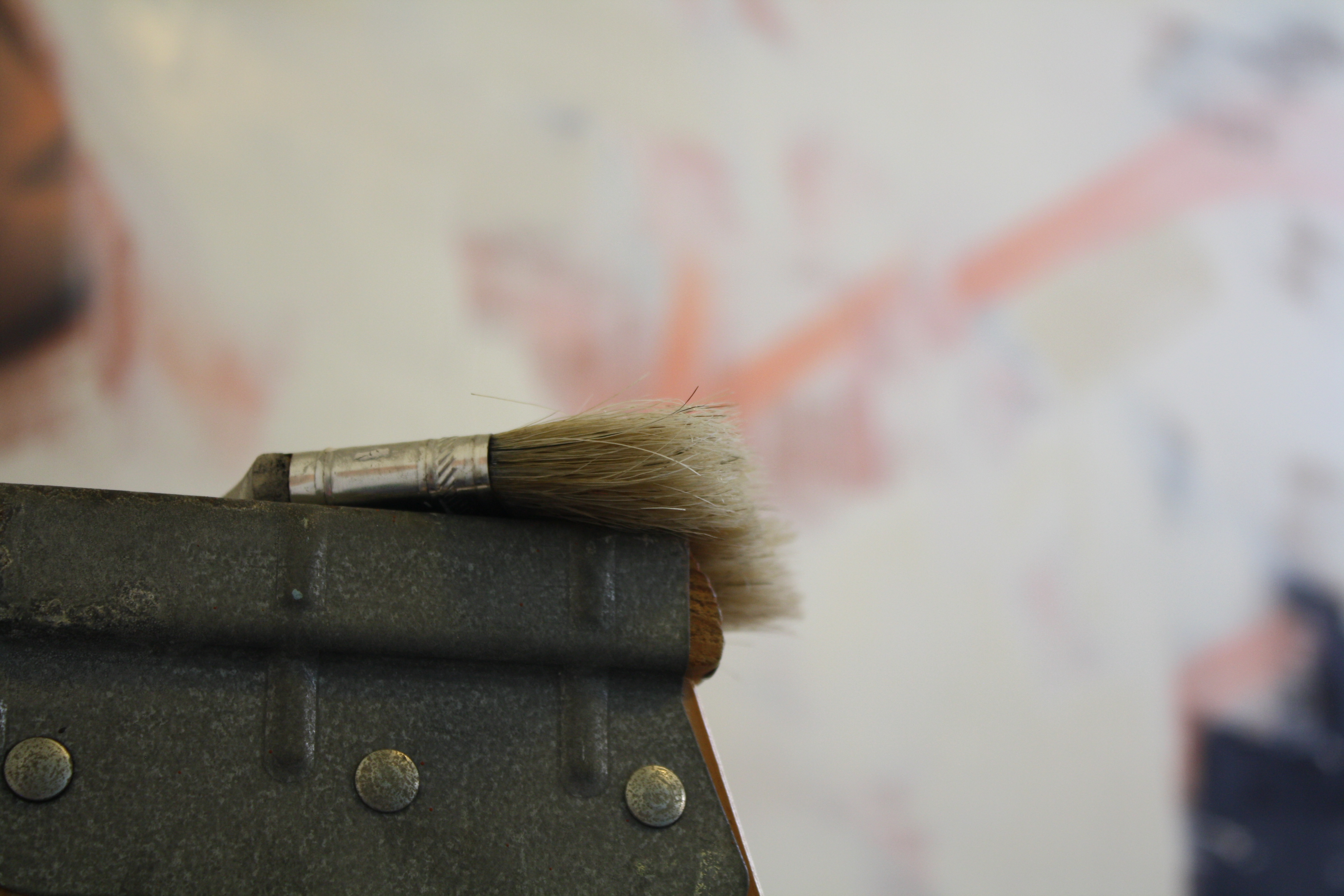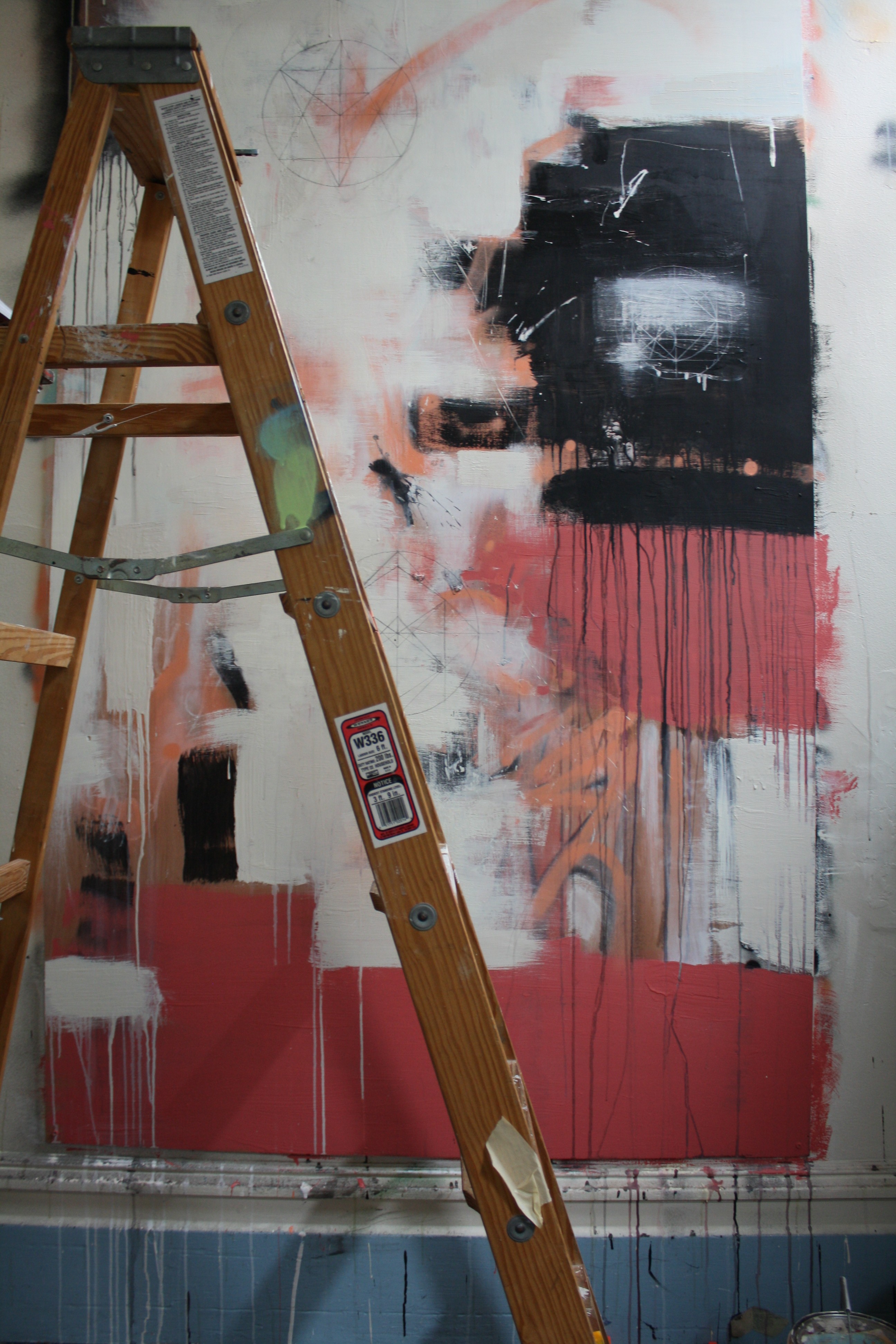 In Progress Detail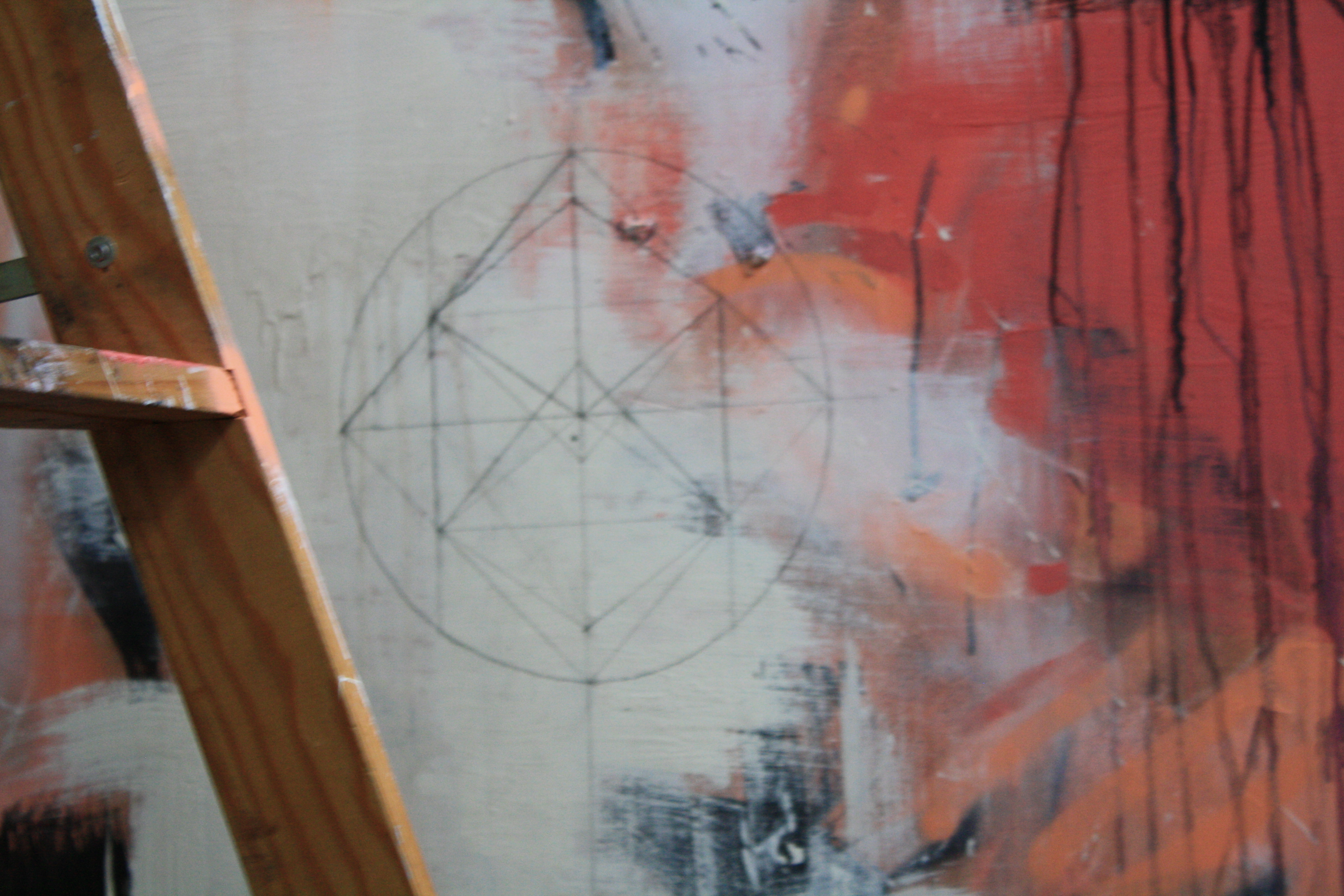 Geometric anchor points.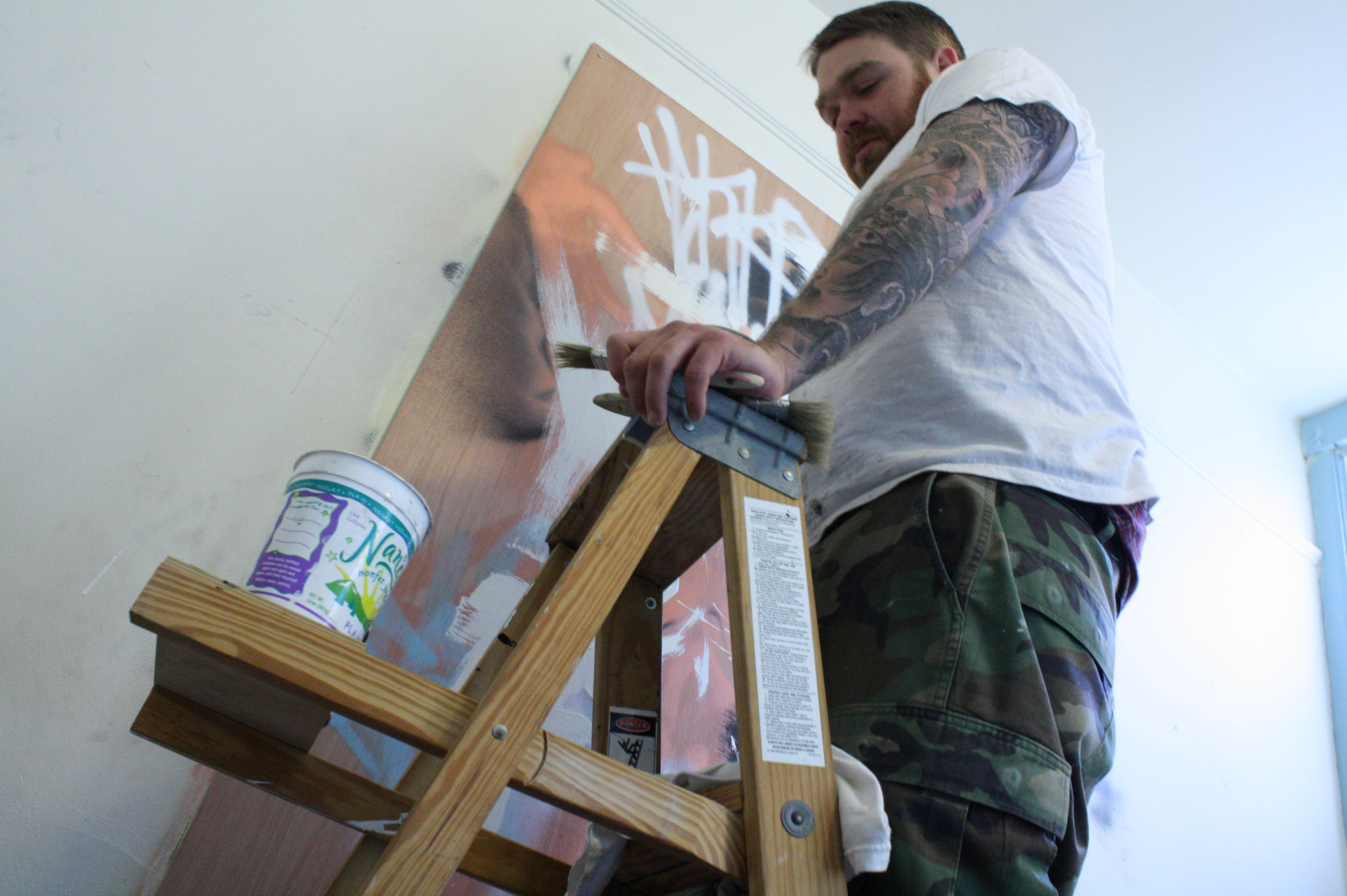 Workin Away.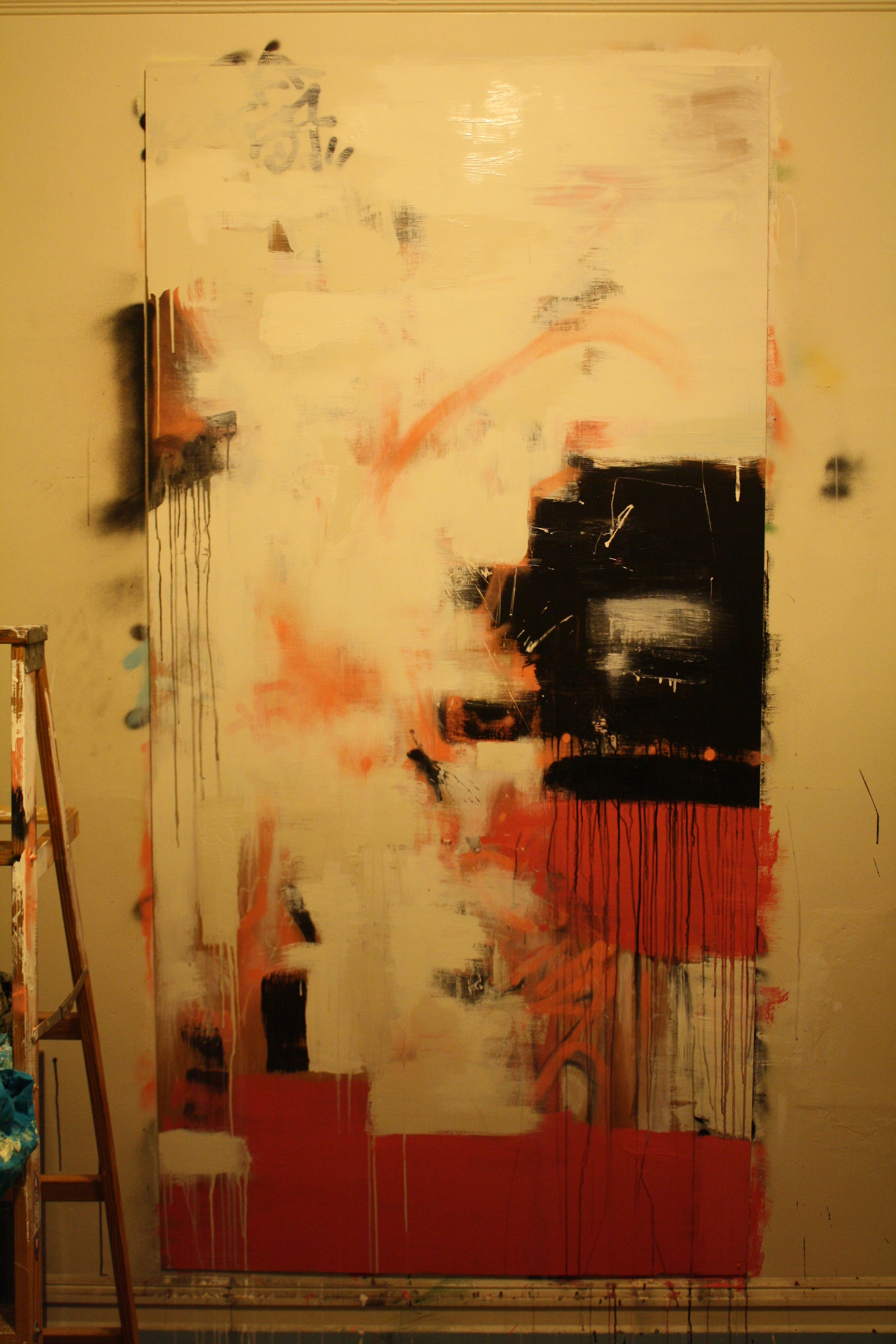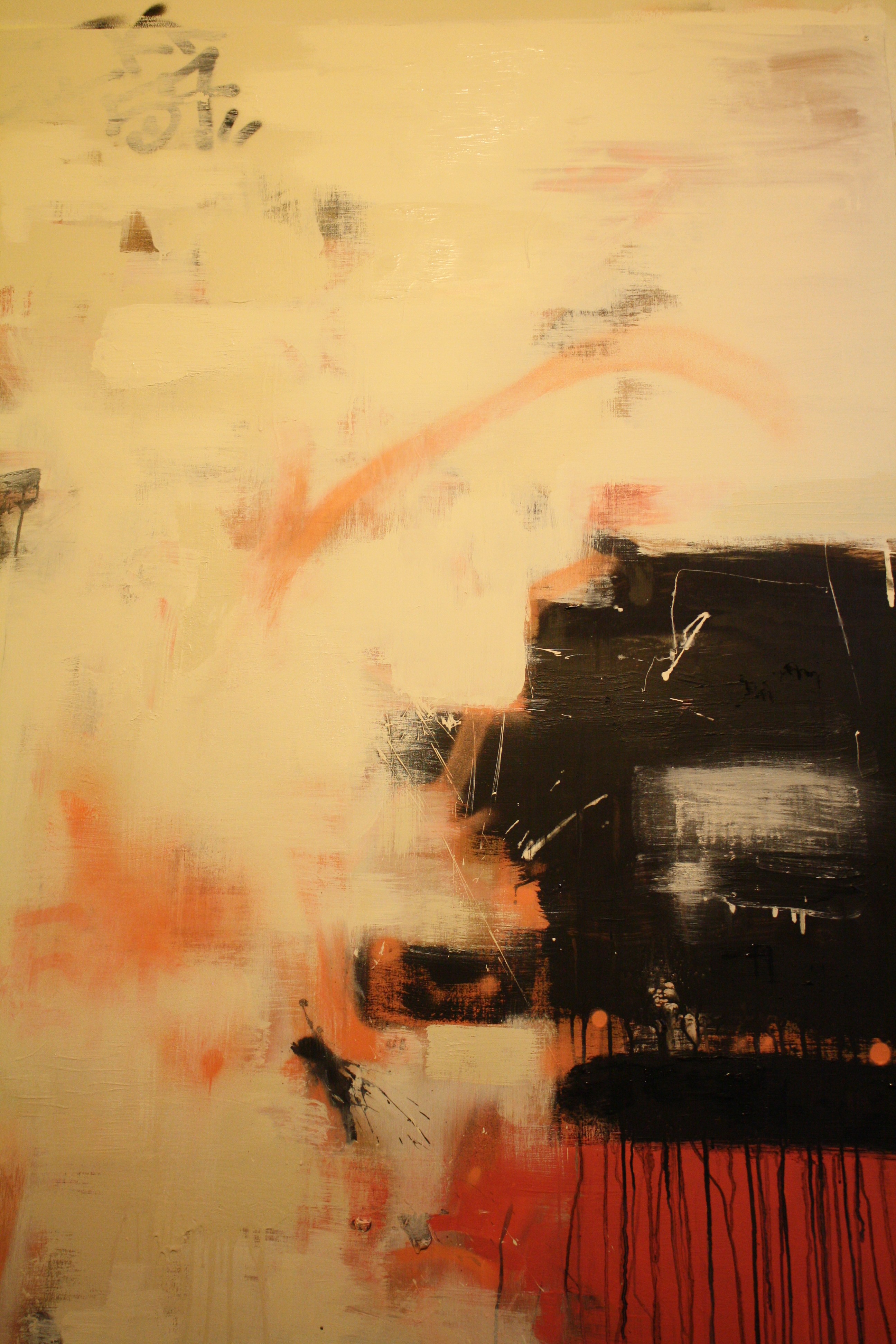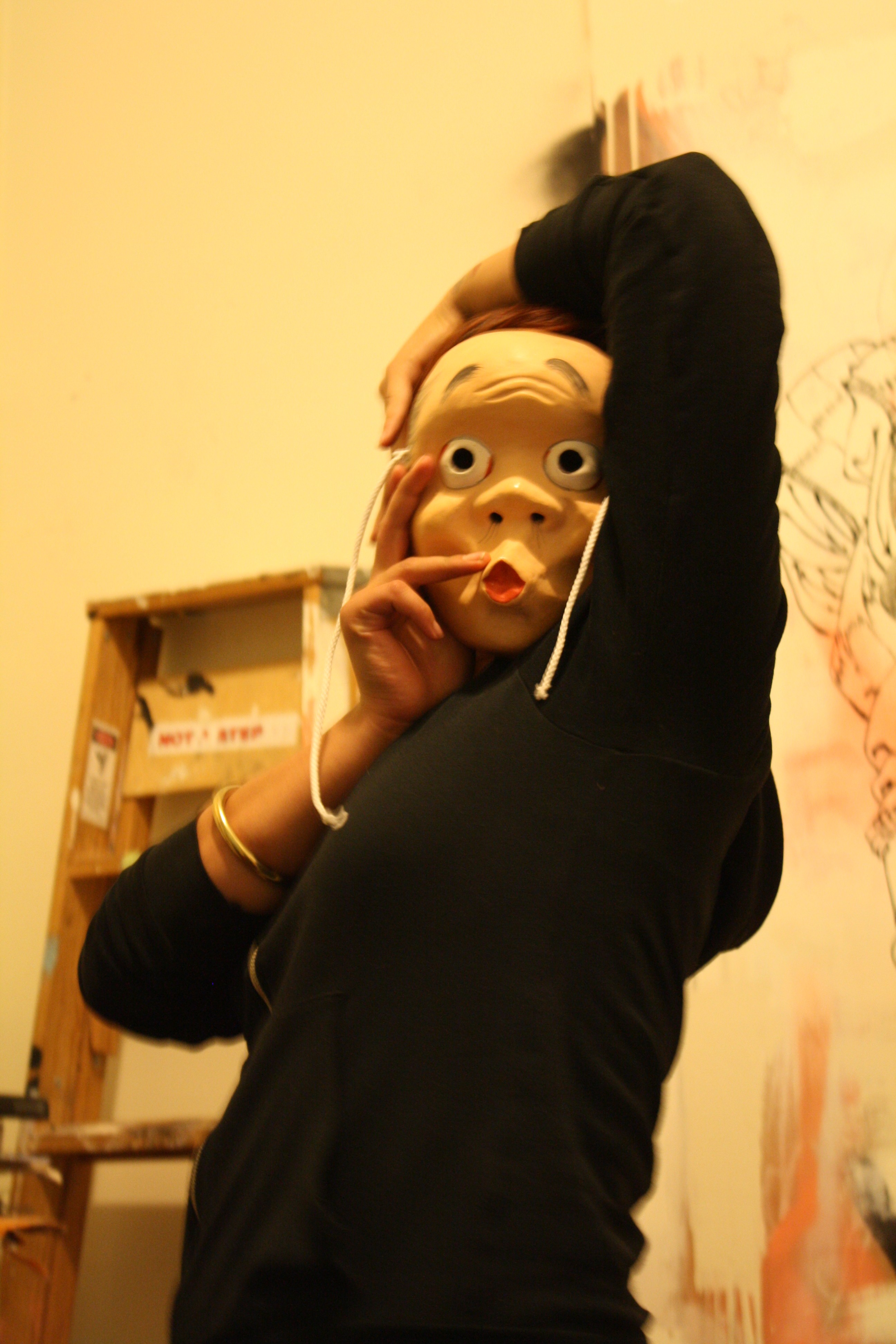 Angie Stopped By and Hung Out.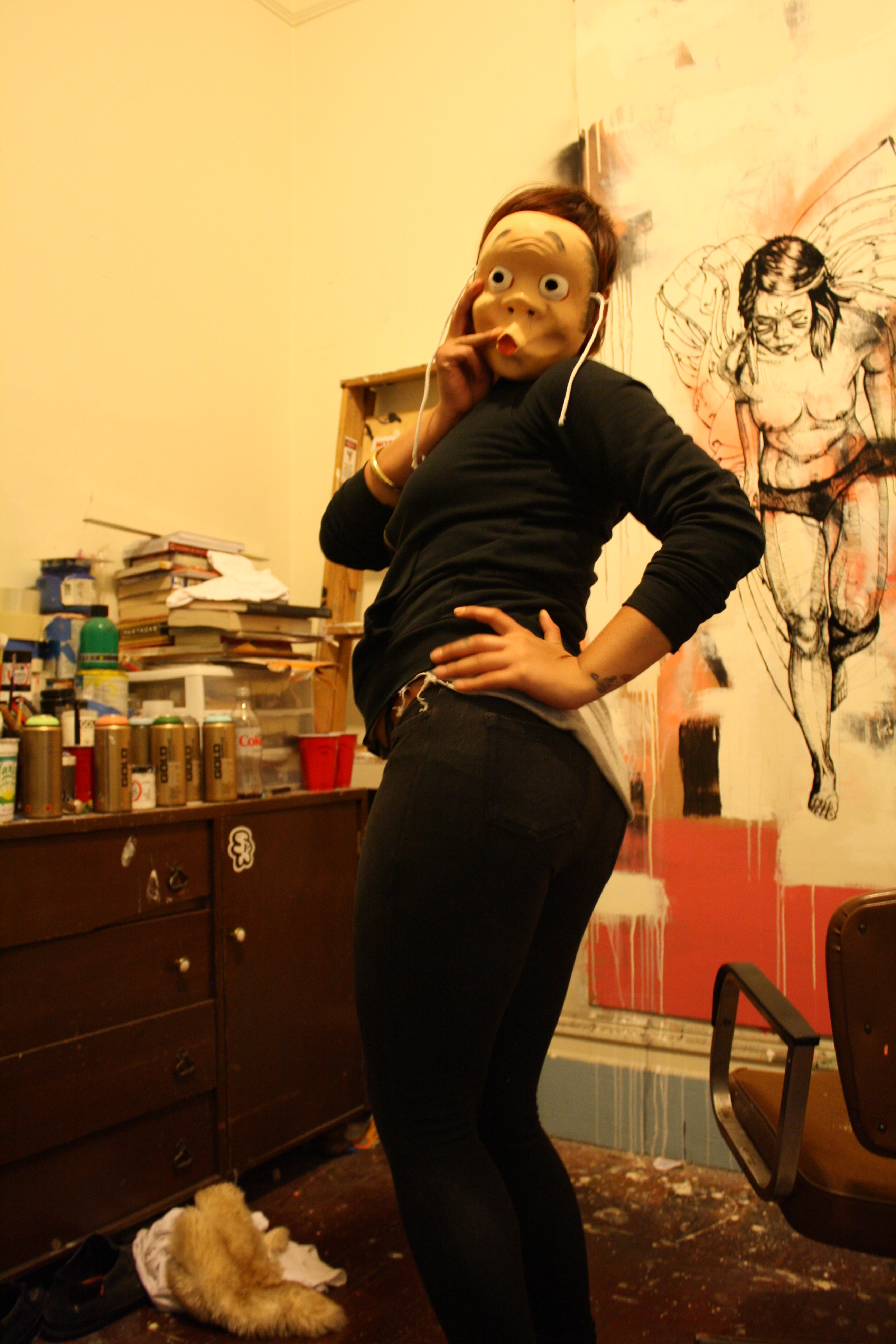 And we took some reference photos for future paintings.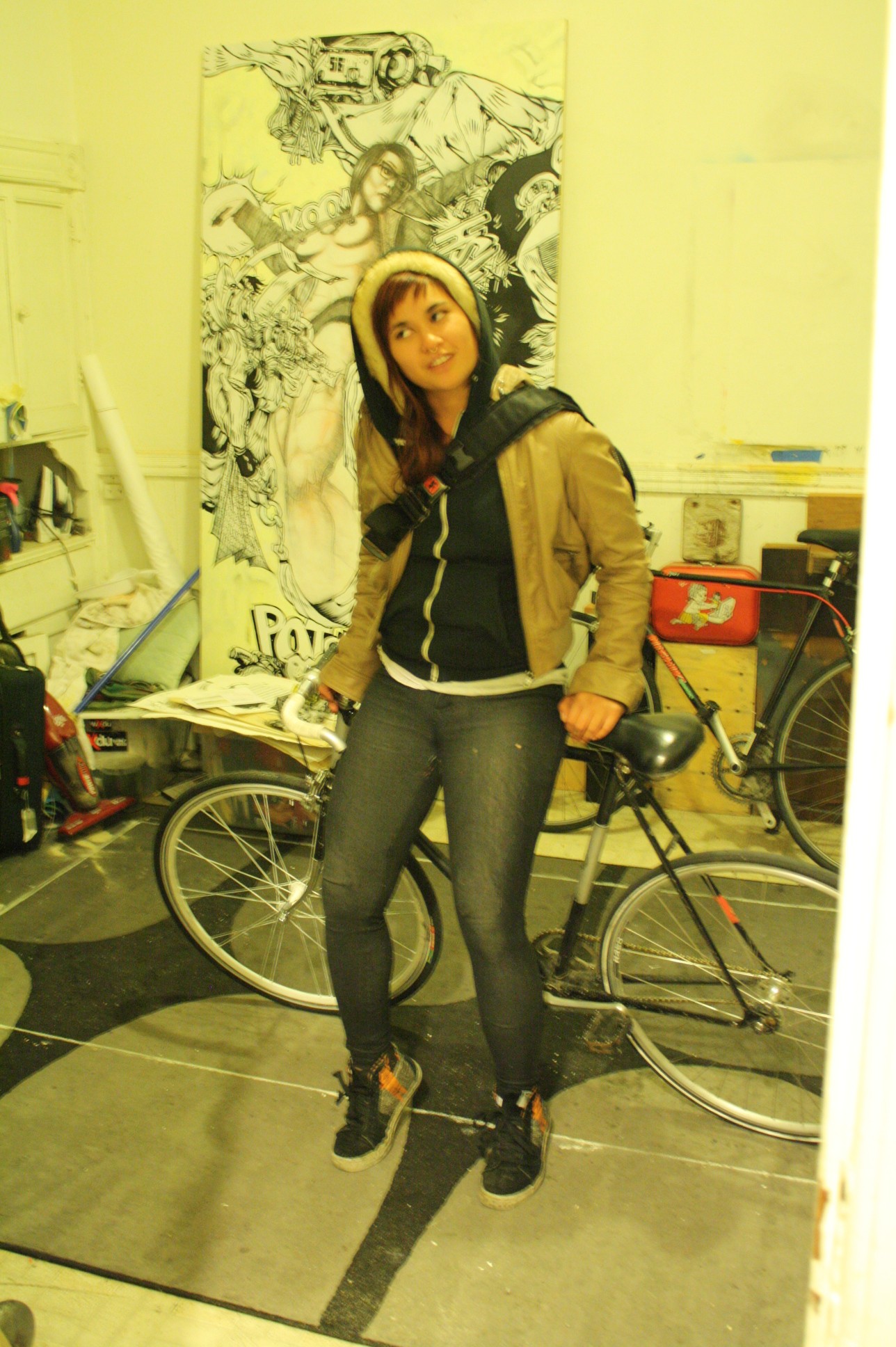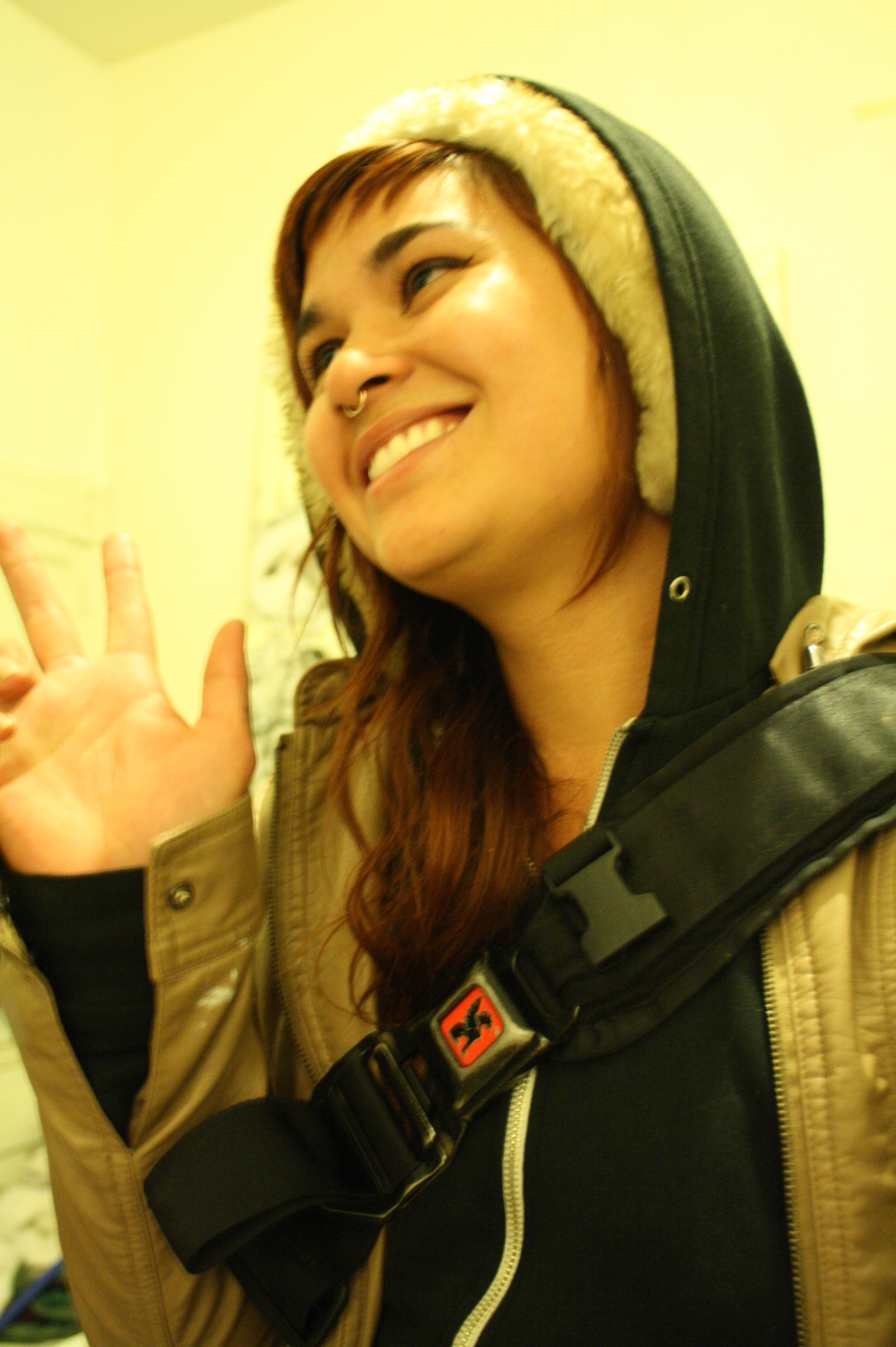 Later Angie Back t0 Work.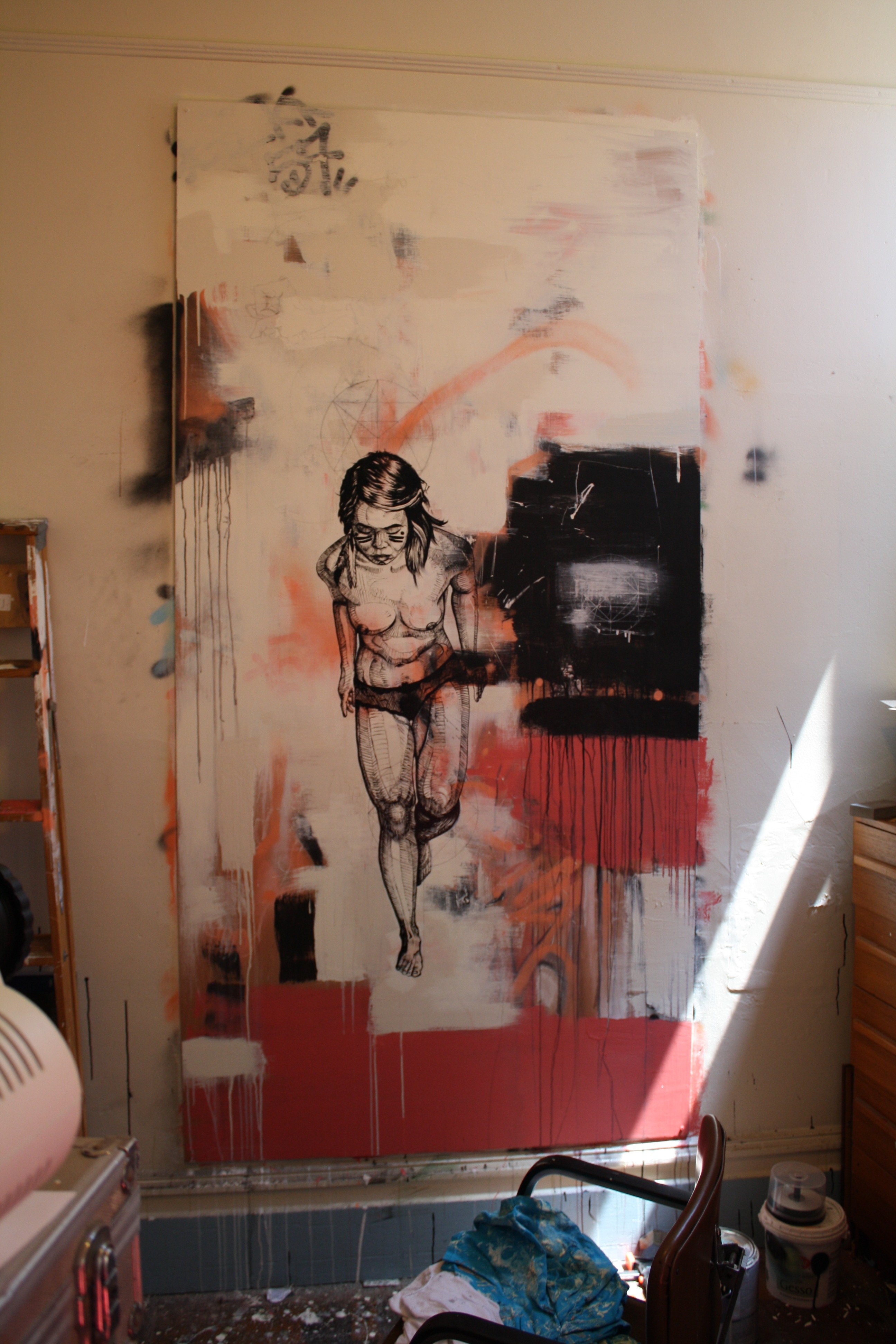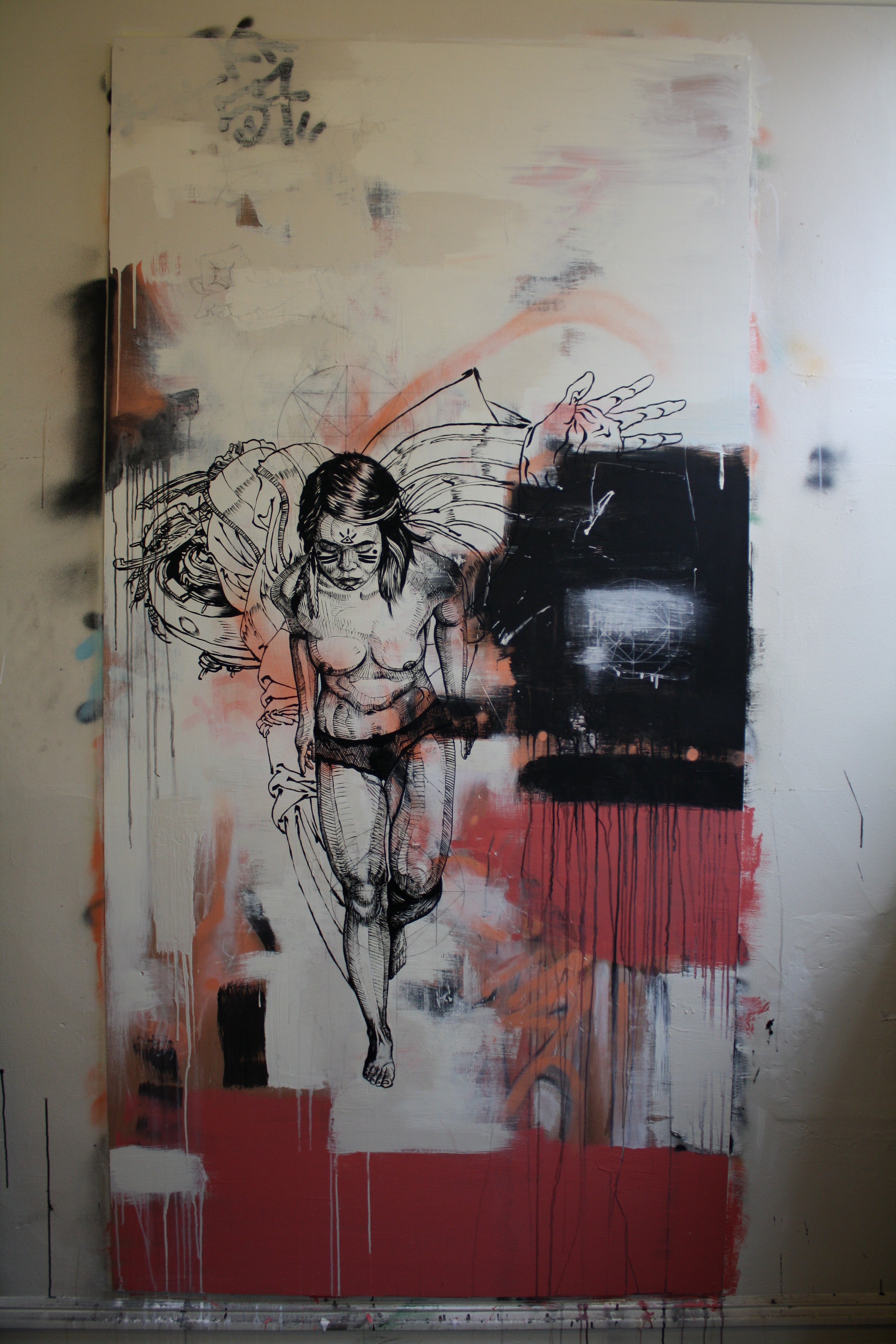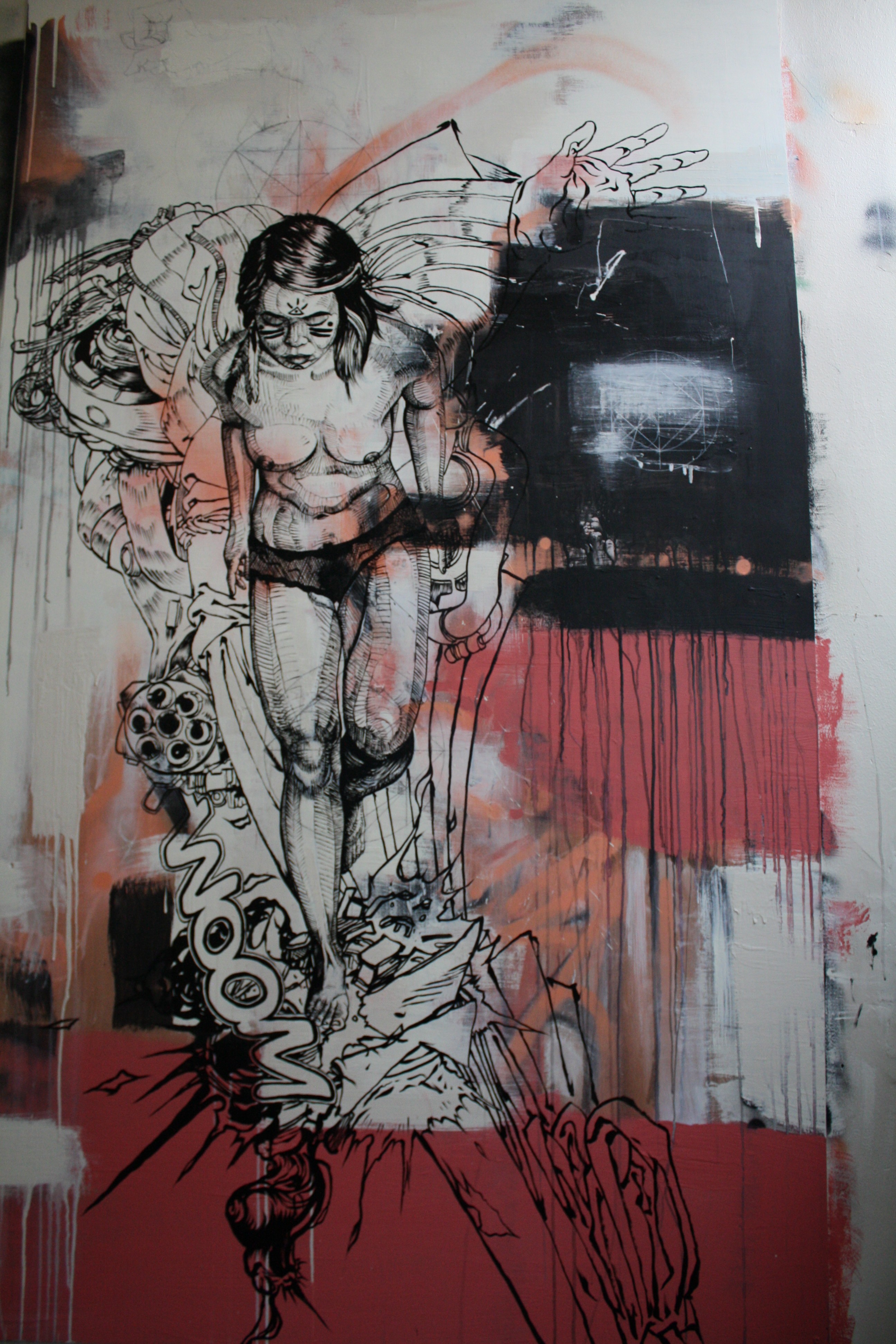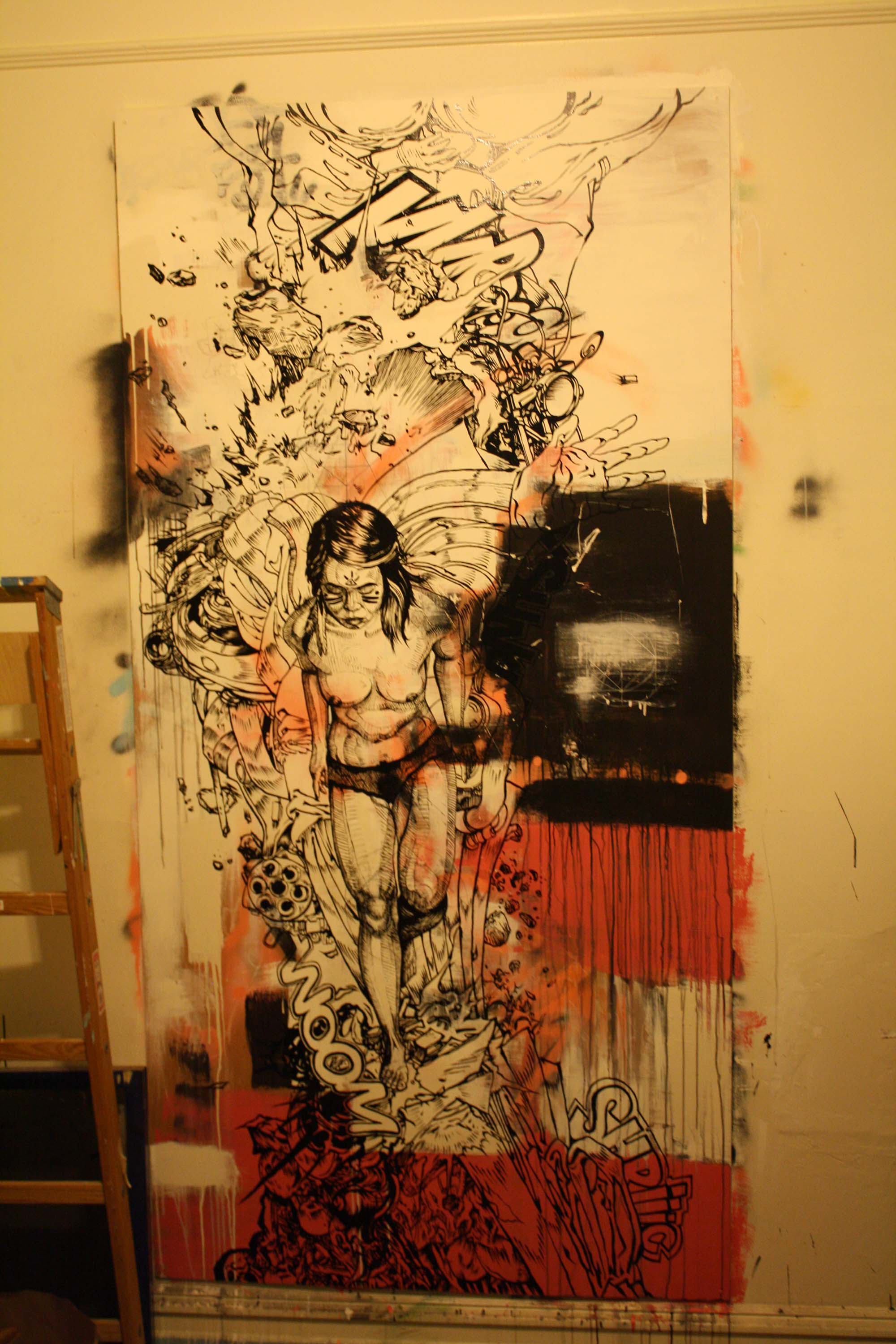 And...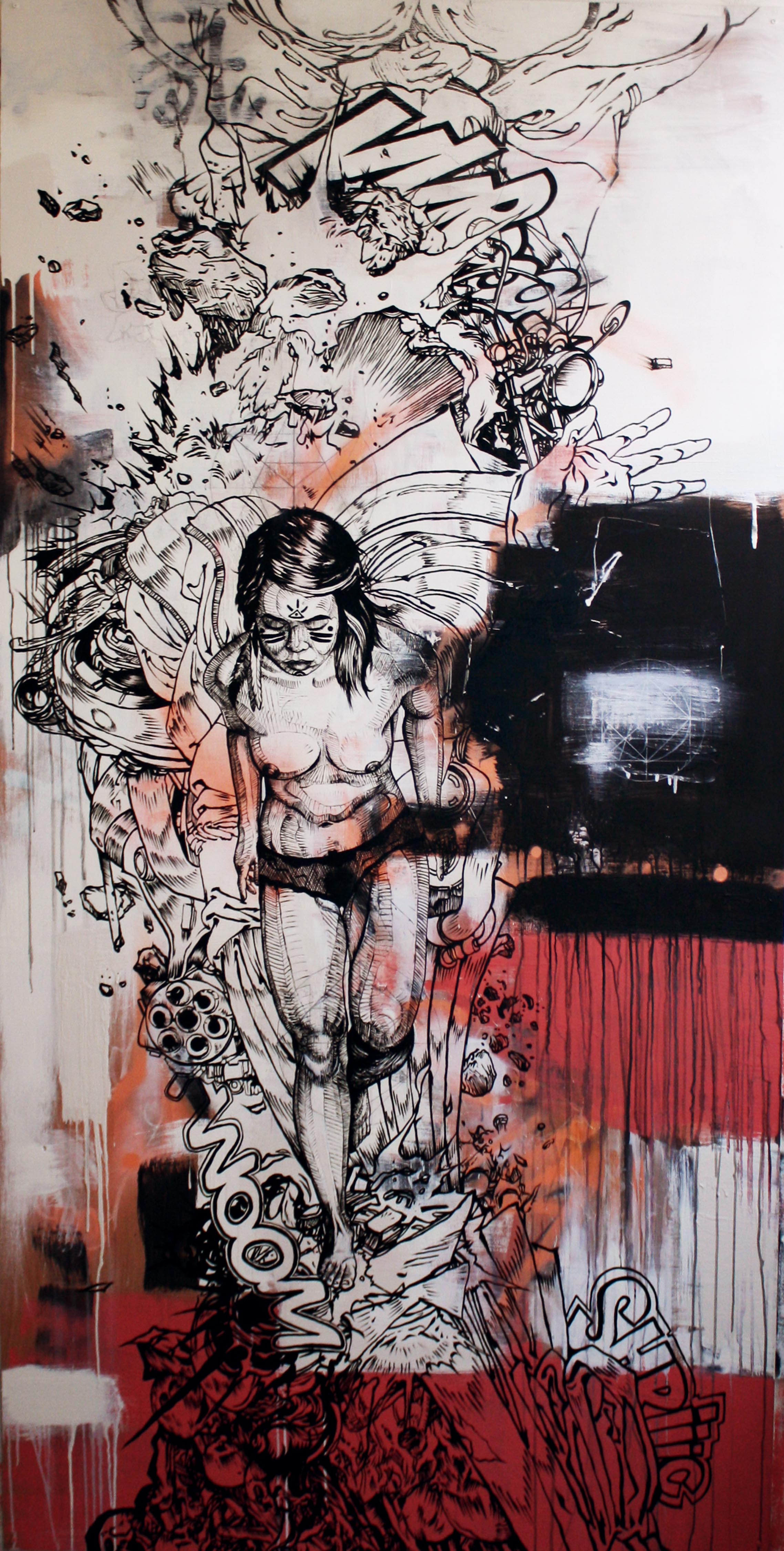 Finished.   Event Elation 8'X4' Mixed Media on Wood Panel 2011
Come see it and more at 941 Geary, SF in August.