So a couple months ago a peer, colleague, co worker, and good friend asked me if I would like to create a commissioned painting for his Web Start Up here in Frisco.  I said yes of course.  This is one of my best friends from Pratt and it has been awesome having him out here in SF.  So I got to work.  Funnily enough as I sent progress photos, one day after all had been okayed many times, he rethought the process and requested a different piece due to the female subject matter of the painting.  This is/was fine with me so I have since embarked on the real commission, none the less I get to keep this piece to do what I so desire with.  It was a big jump for me as far as integrating my use of more expressive drawing, painting, and mixed media rendering of the human (female) form and textural settings with my super graphic, black and white amoebic "Astroknot" creations.  I have been sort of nervous and back stepping on this for a while, so I said screw it and went head long into bringing the two together.  The piece I am finishing now which will be in the offices of Qwiki upon its completion is an even further step into this new integration of techniques and disciplines and had I not done the piece shown here, the newest and final commission probably would not be as advanced and beautiful as it is.  Hit me with feedback on this one please.  It is the first in a big new series of work leading into the Dark Matter show in August and beyond.  The piece is so far called "Amidst", and is 8'x4' on a wood panel.  It also marks the first large panel I have ever built.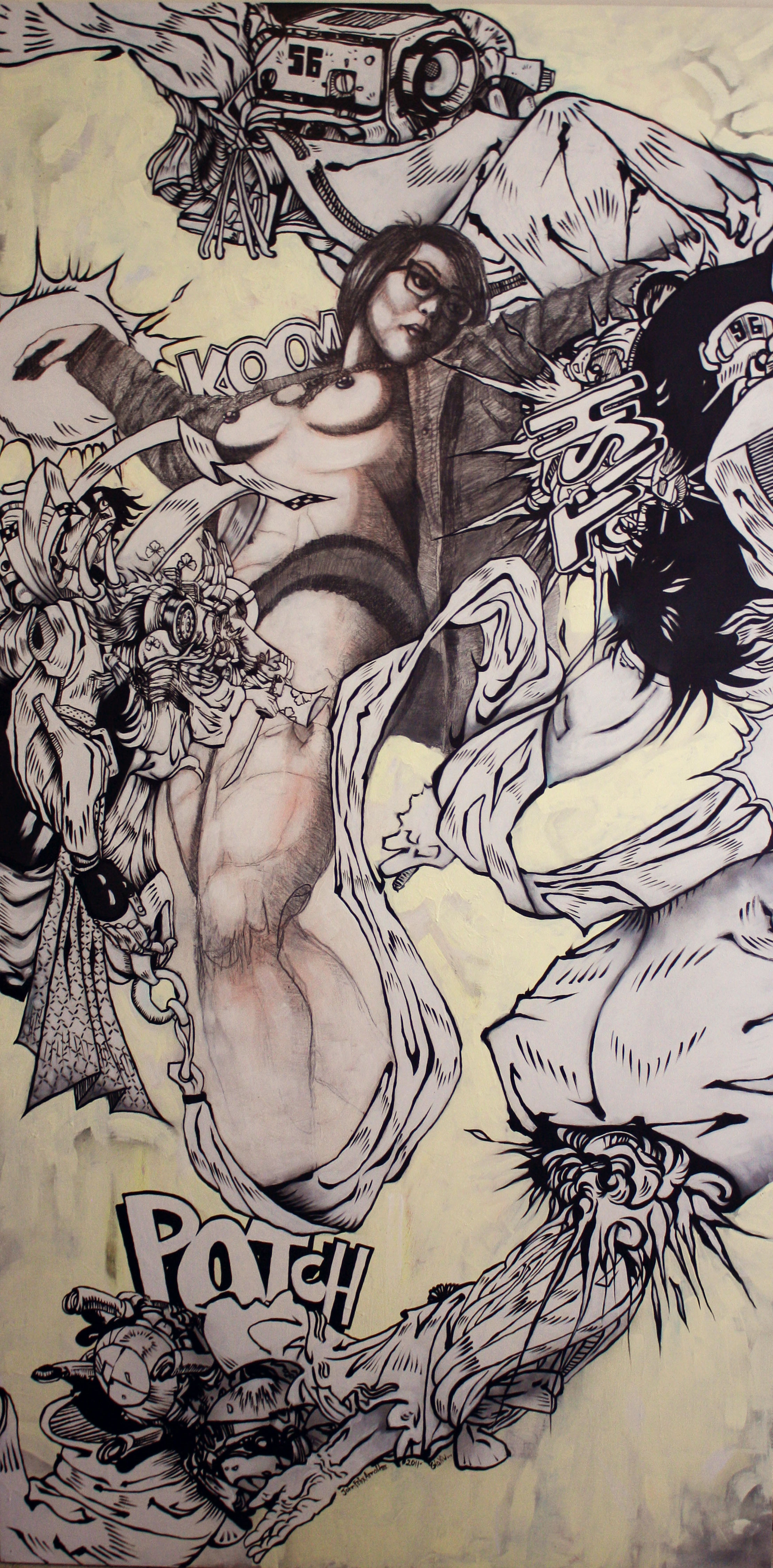 Final Piece. 8'x4'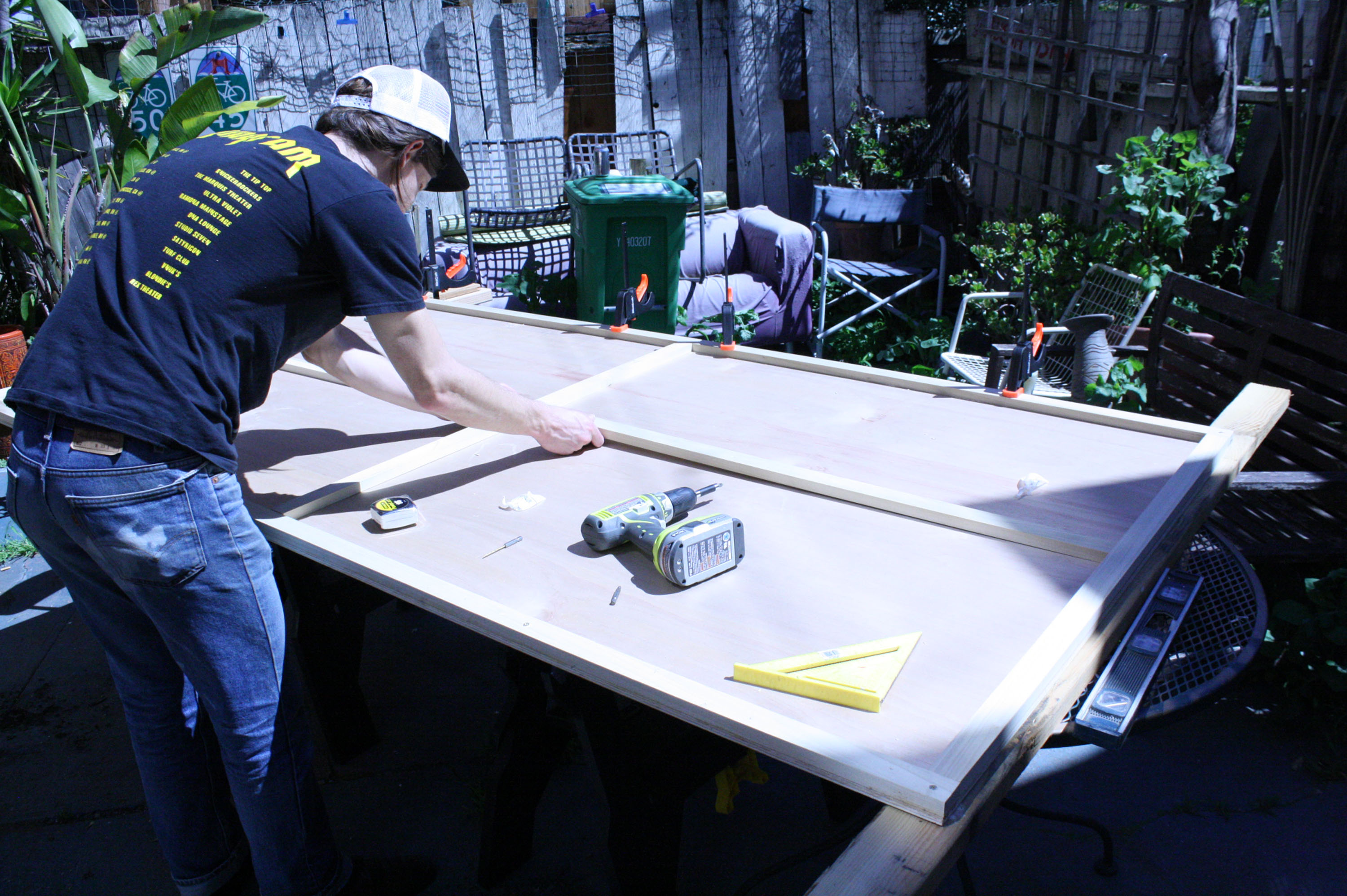 My friend Byron helped me out with building the 8 foot panel.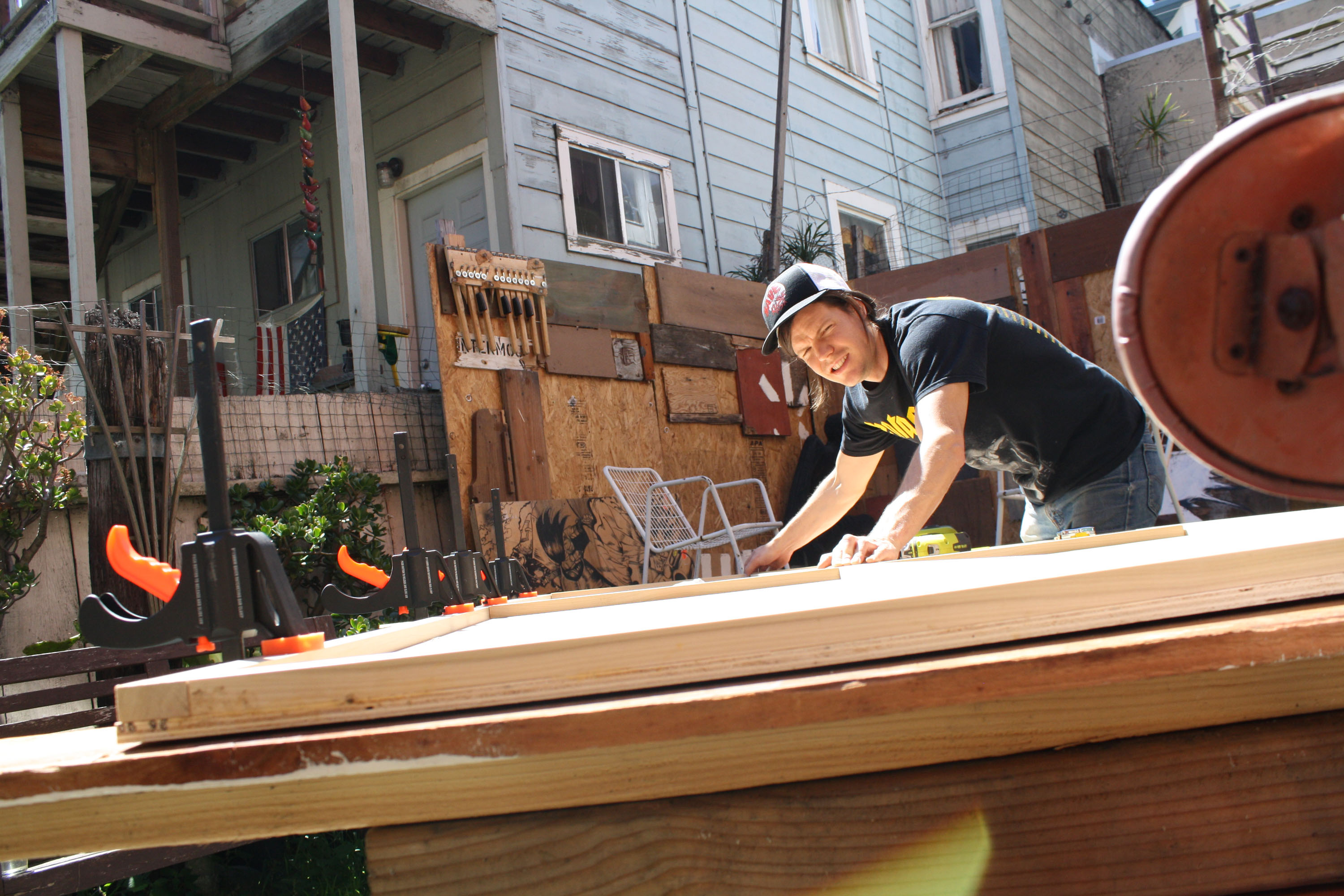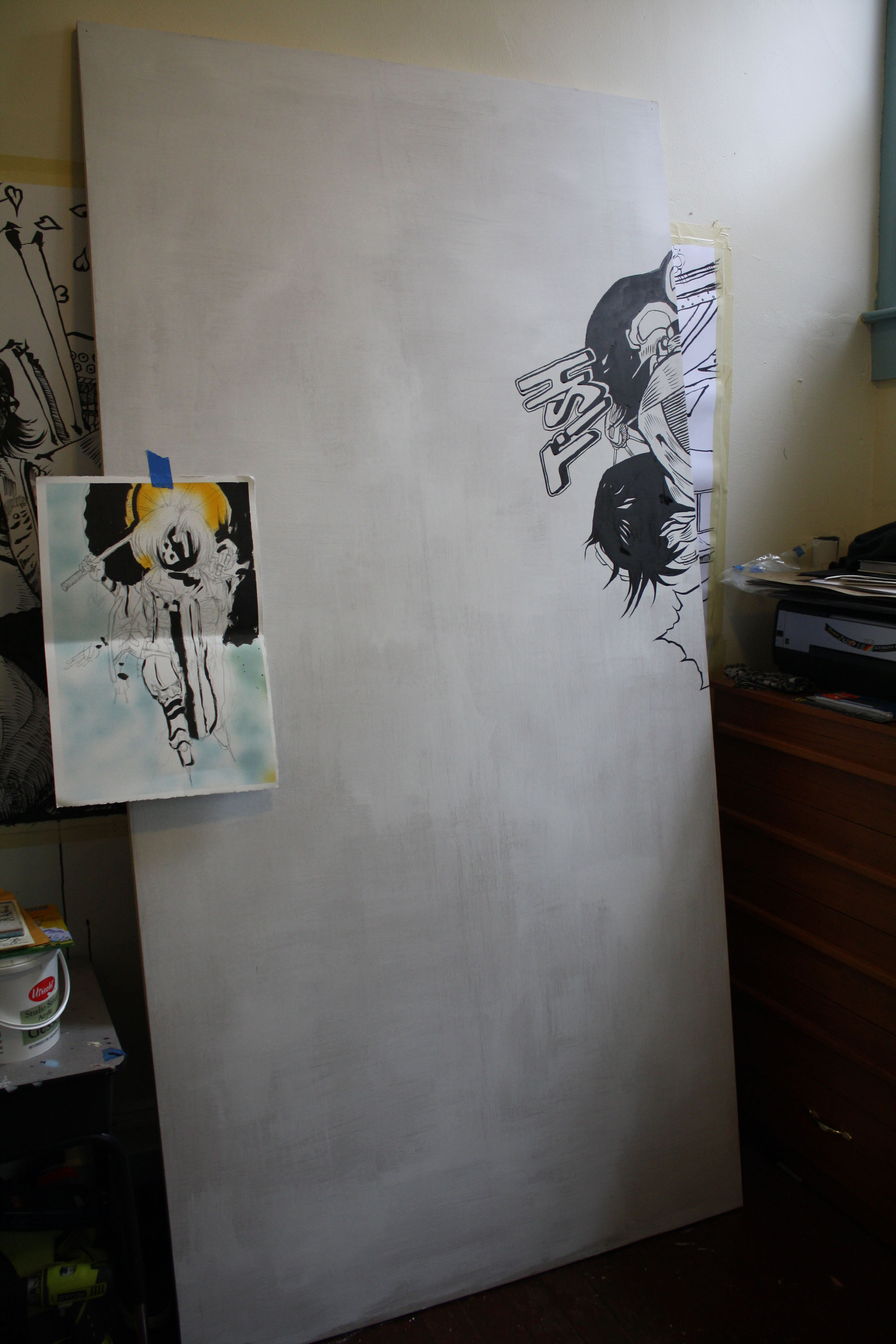 Stage 1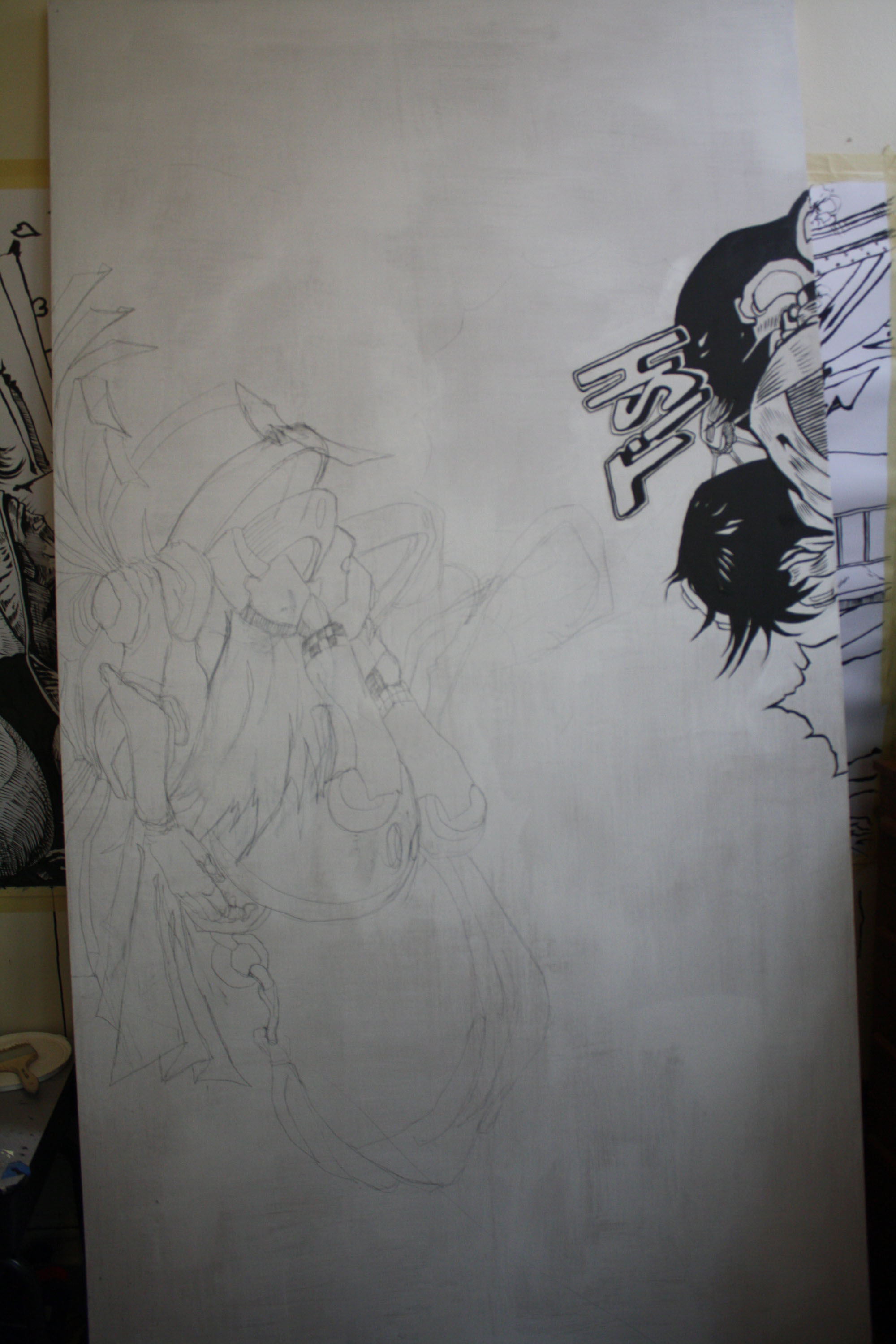 Sketching it out, stage 2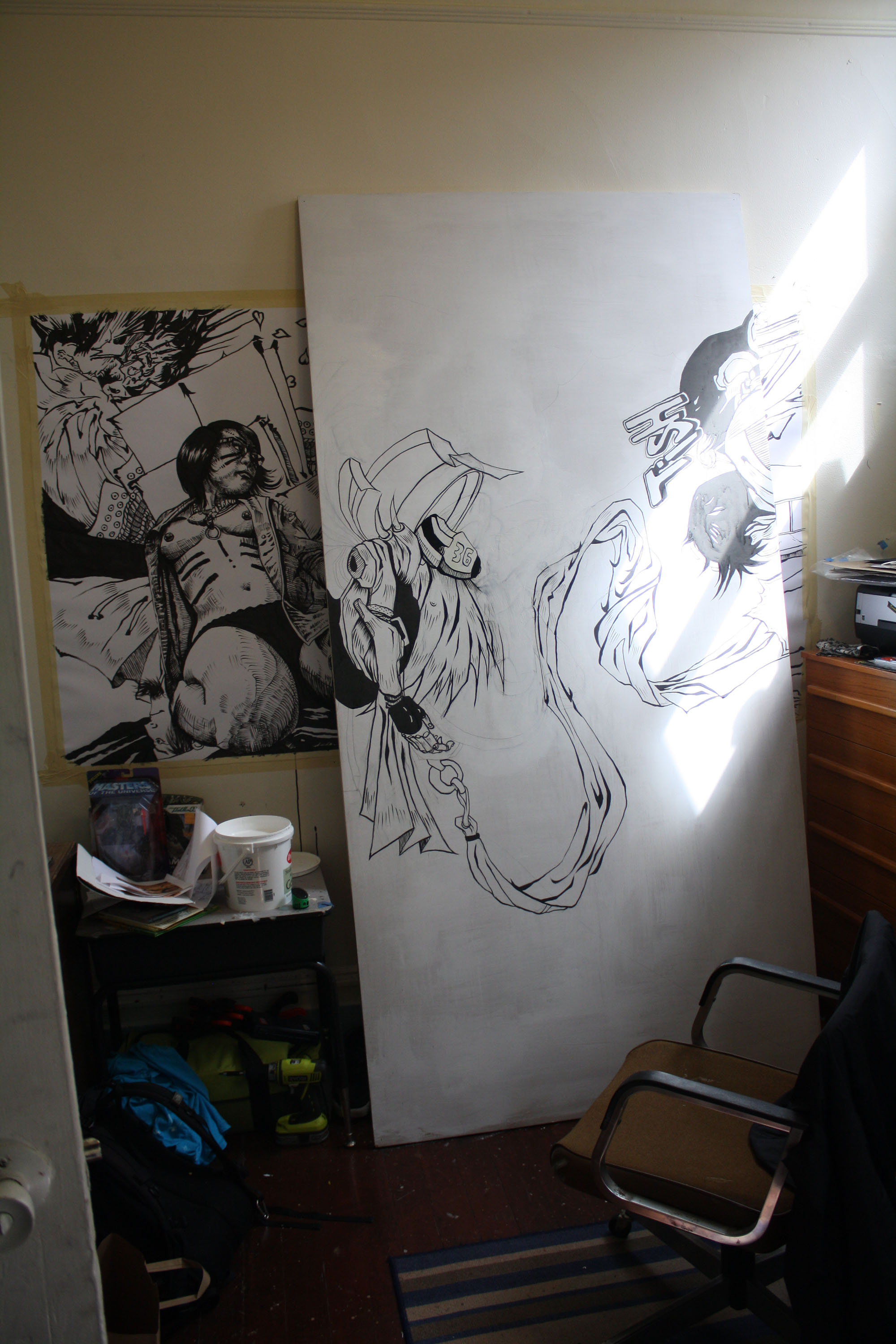 Working Working Stage 3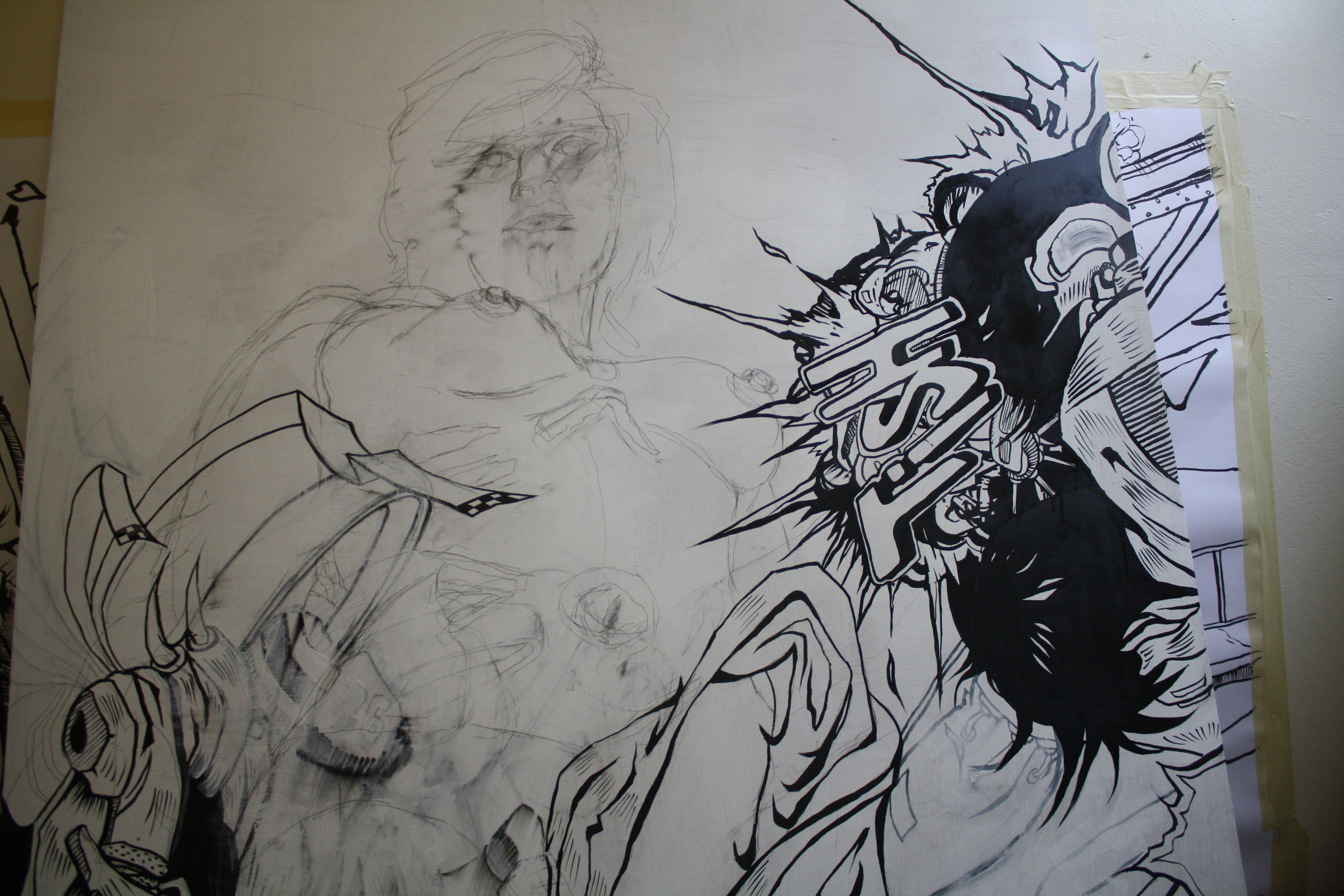 Design, layout, sketching, stage 4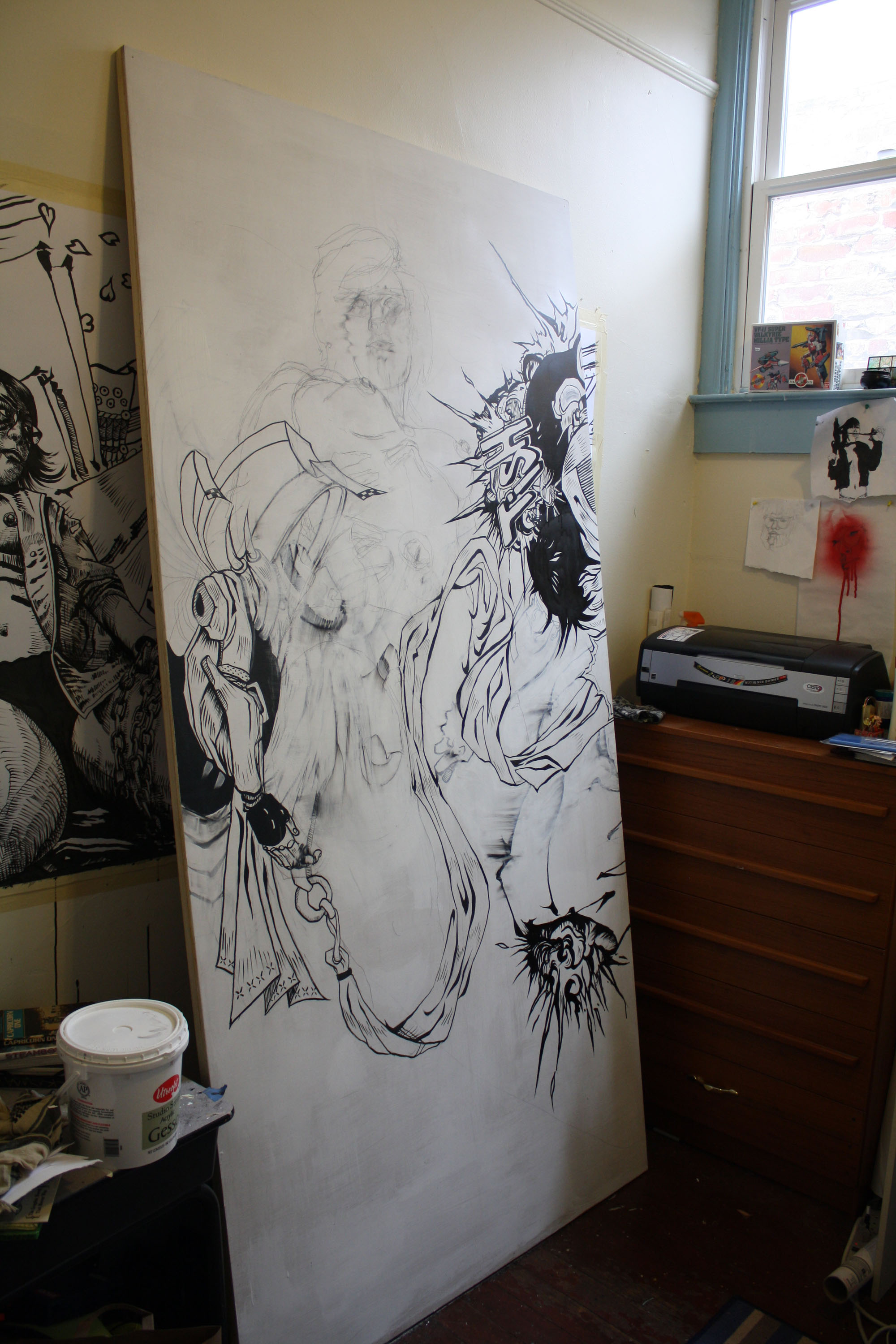 Heavy Contrast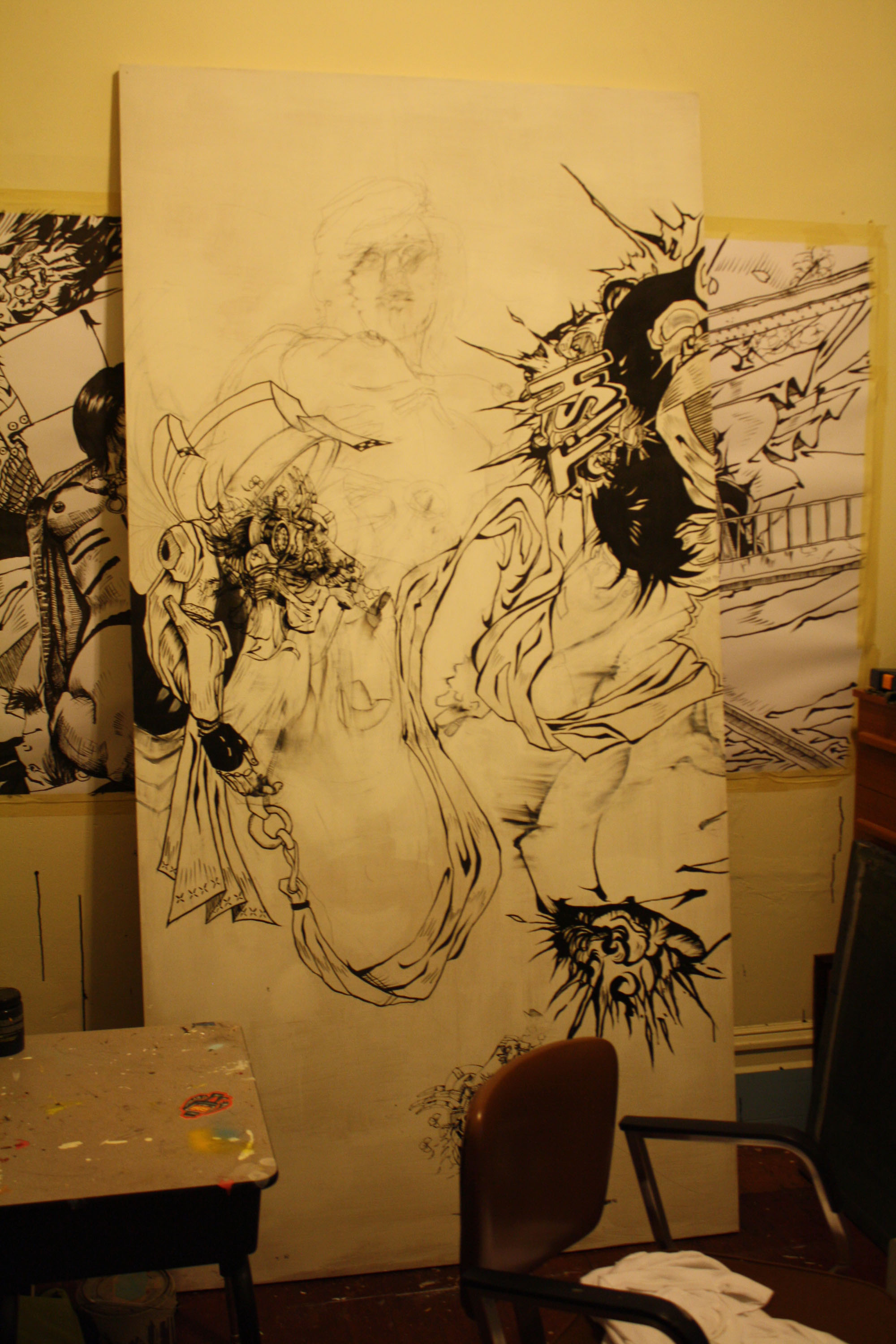 Silk Screen Stage, Design, redesign, rework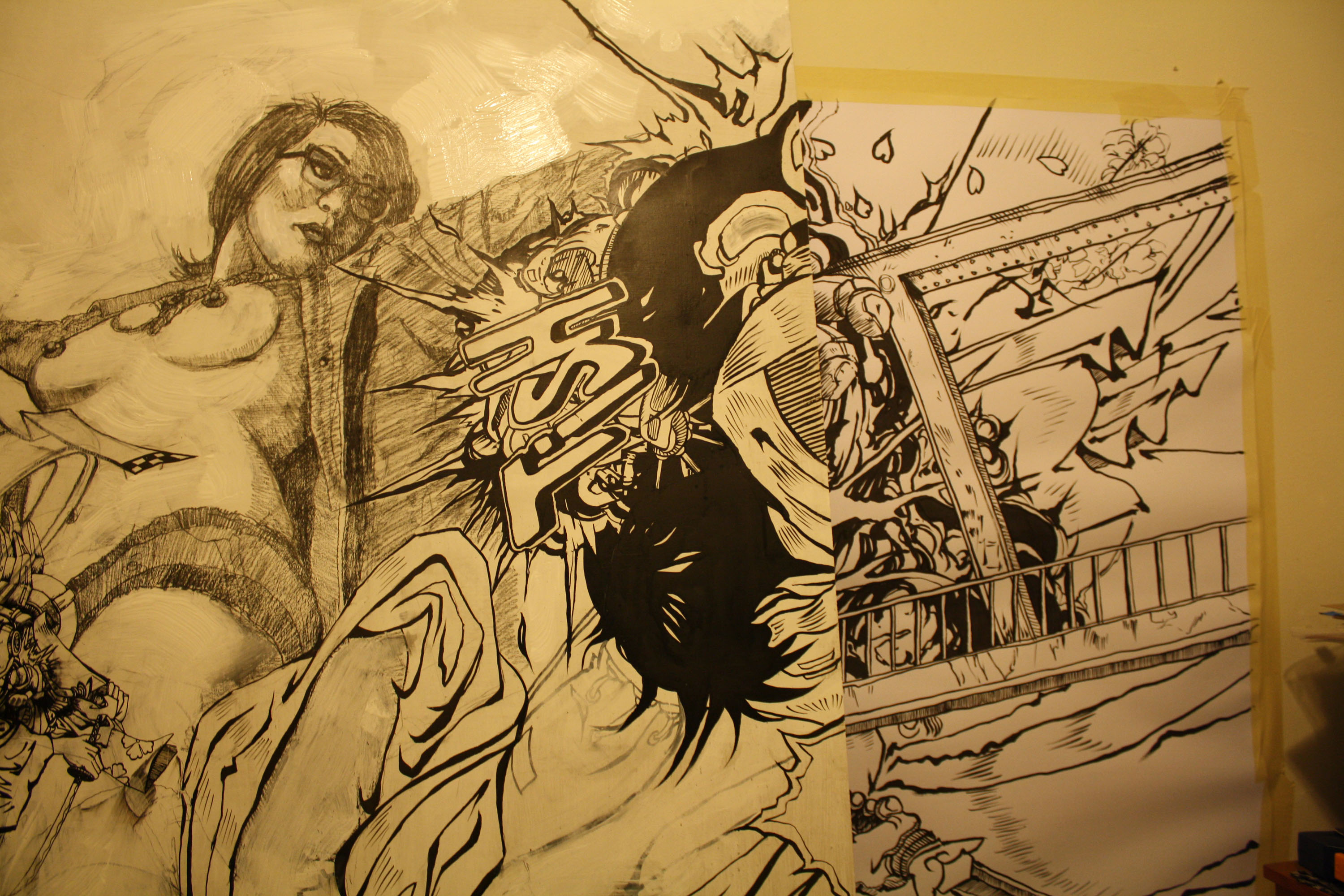 Stage 6, getting back to my drawing roots, getting figurative and messy with graphite and really heavy handed with white paint and chip brushes.
Stage 6 up close detail.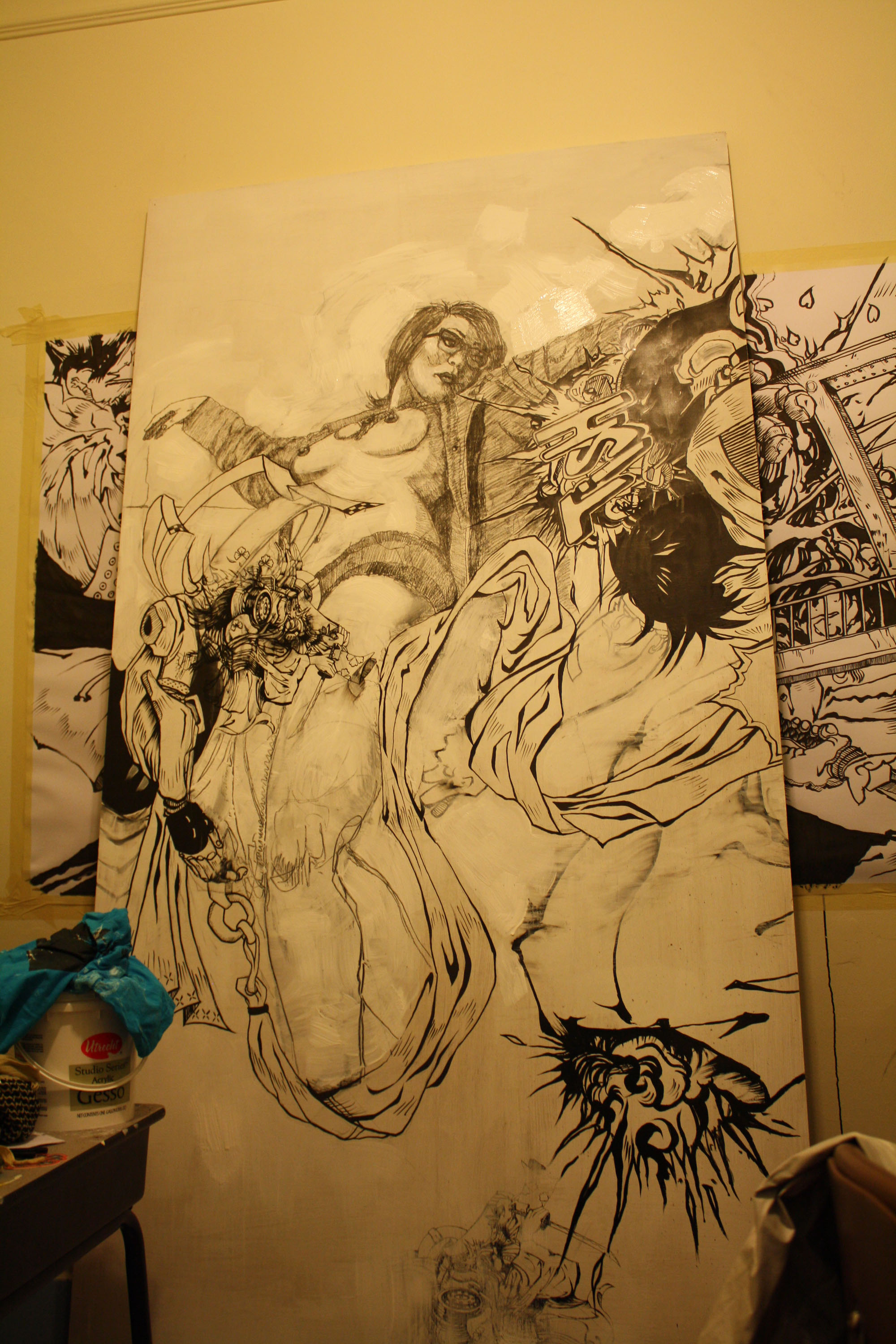 Stage 7, full figure and editing layout with gesso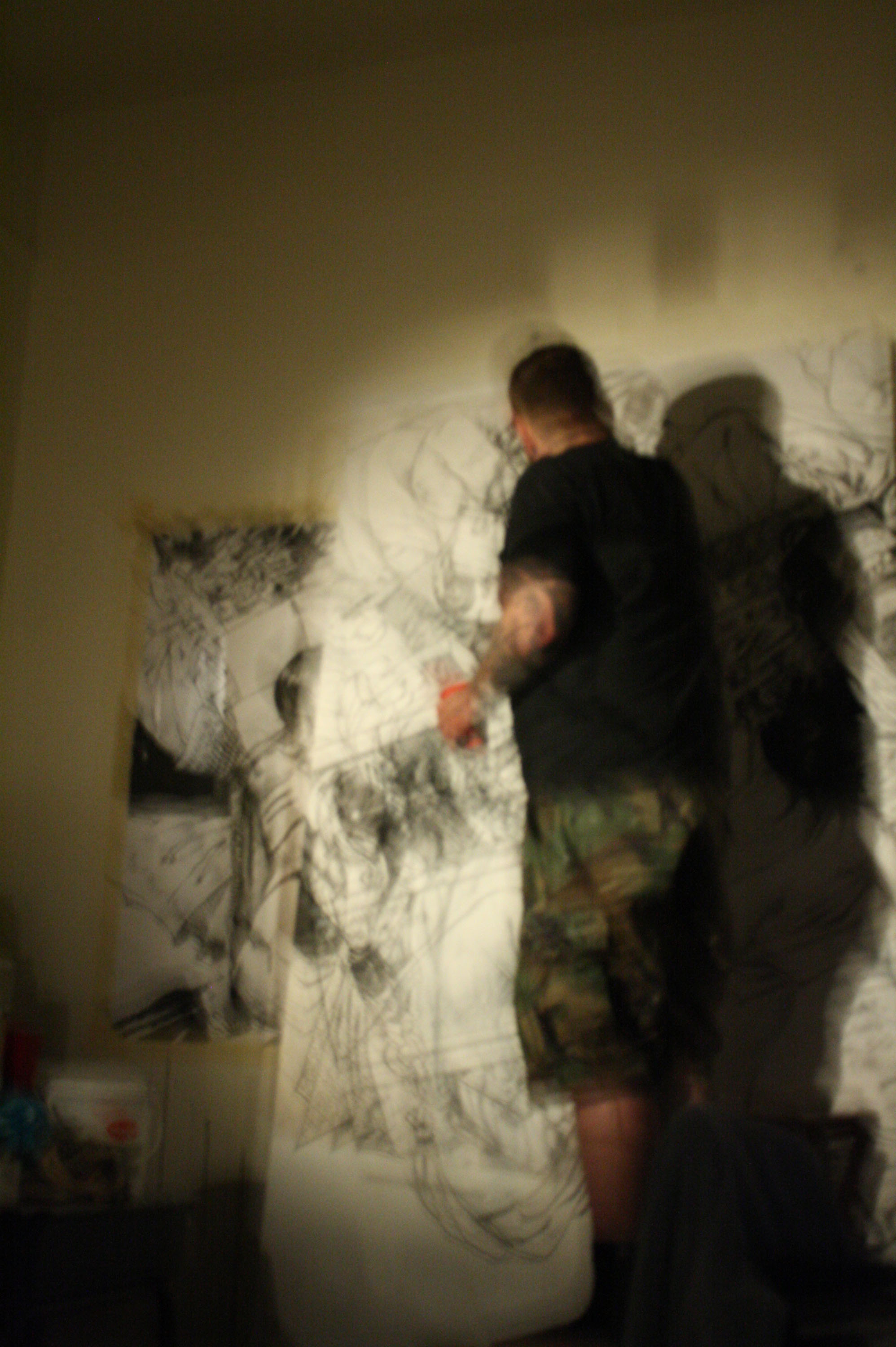 Stage 8, working, process, rethinking, workin, process, rethinking...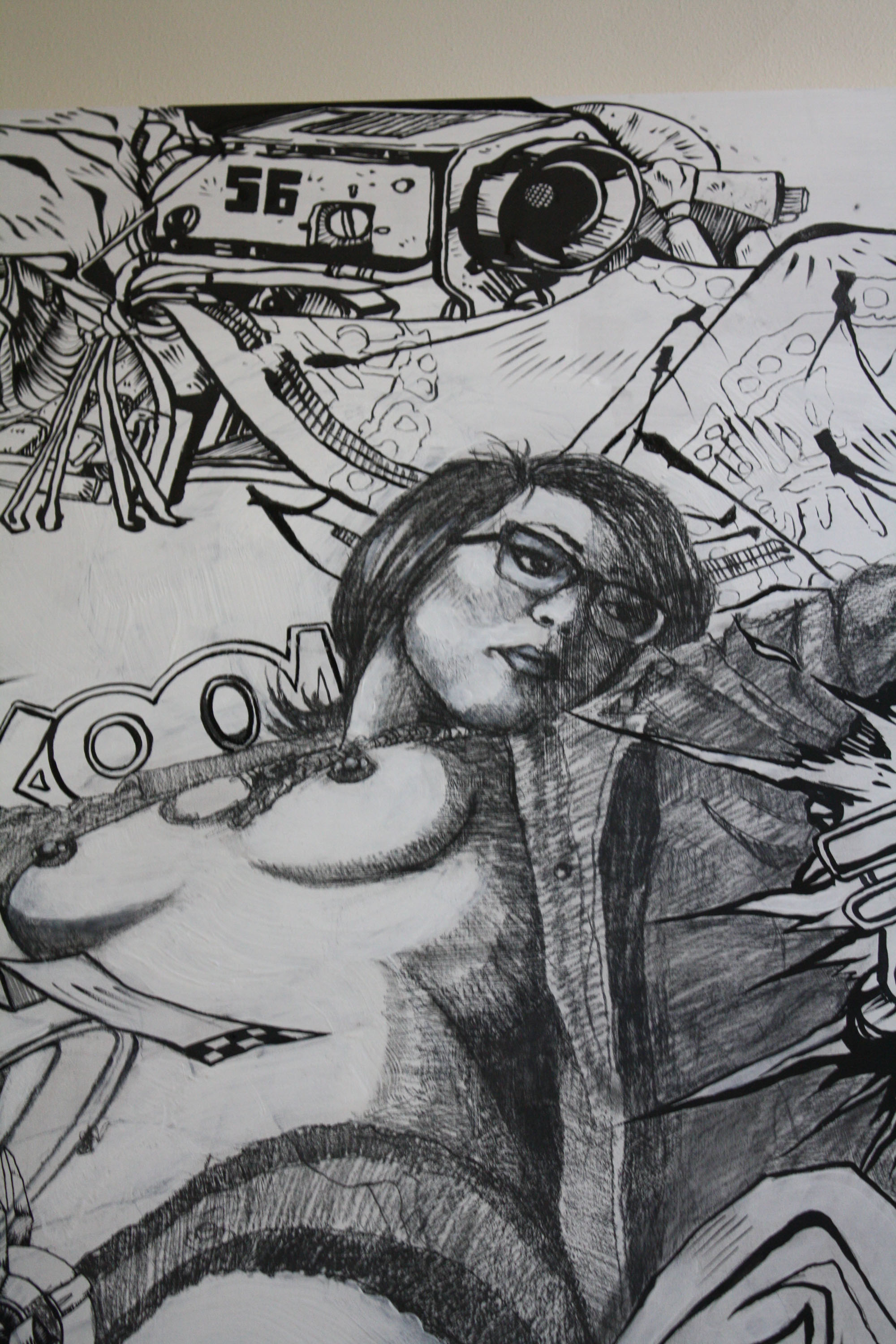 Stage 9, embracing the figure with graphic forms, comic references, and high design motifs.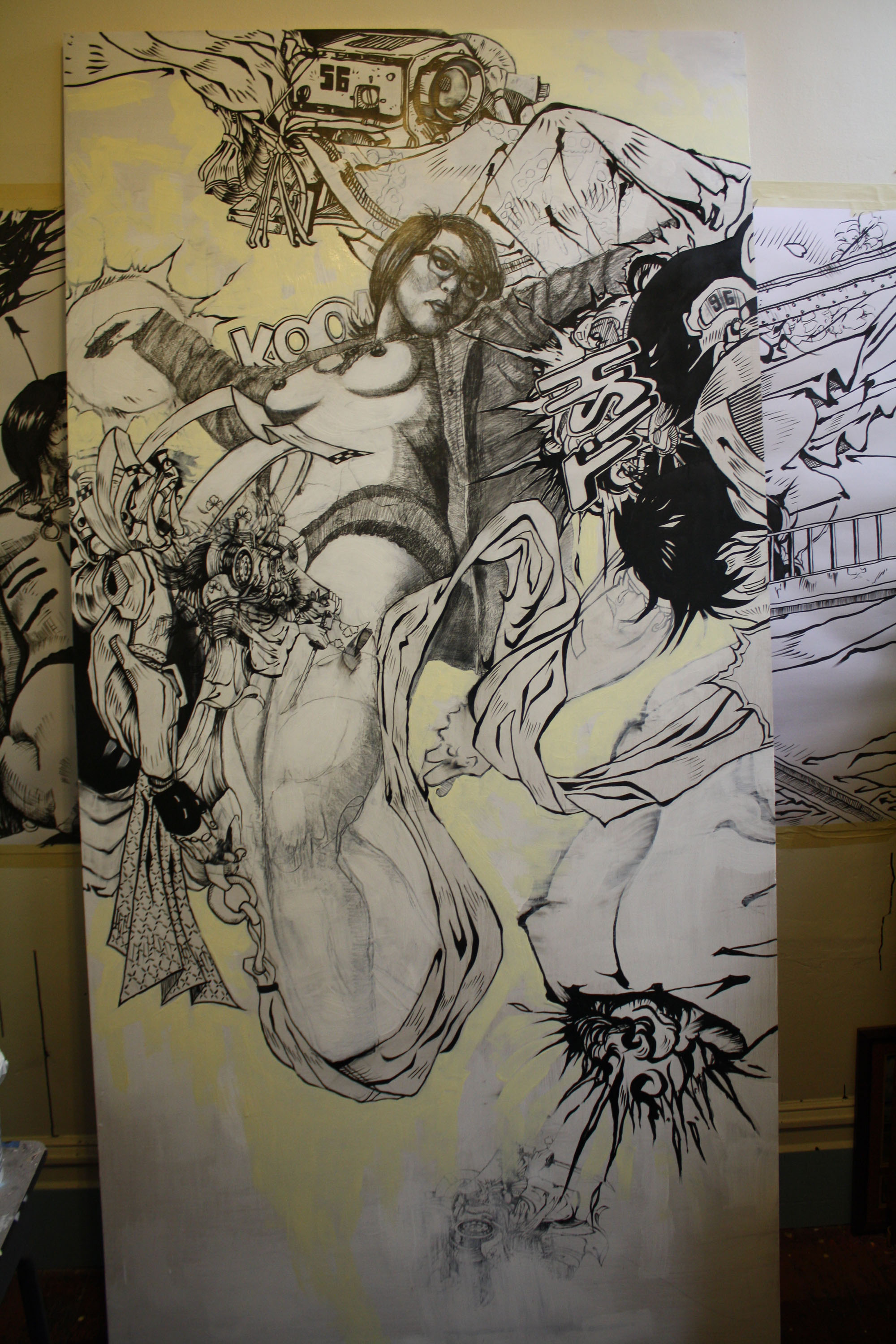 Holy shit, stage 10 color!!!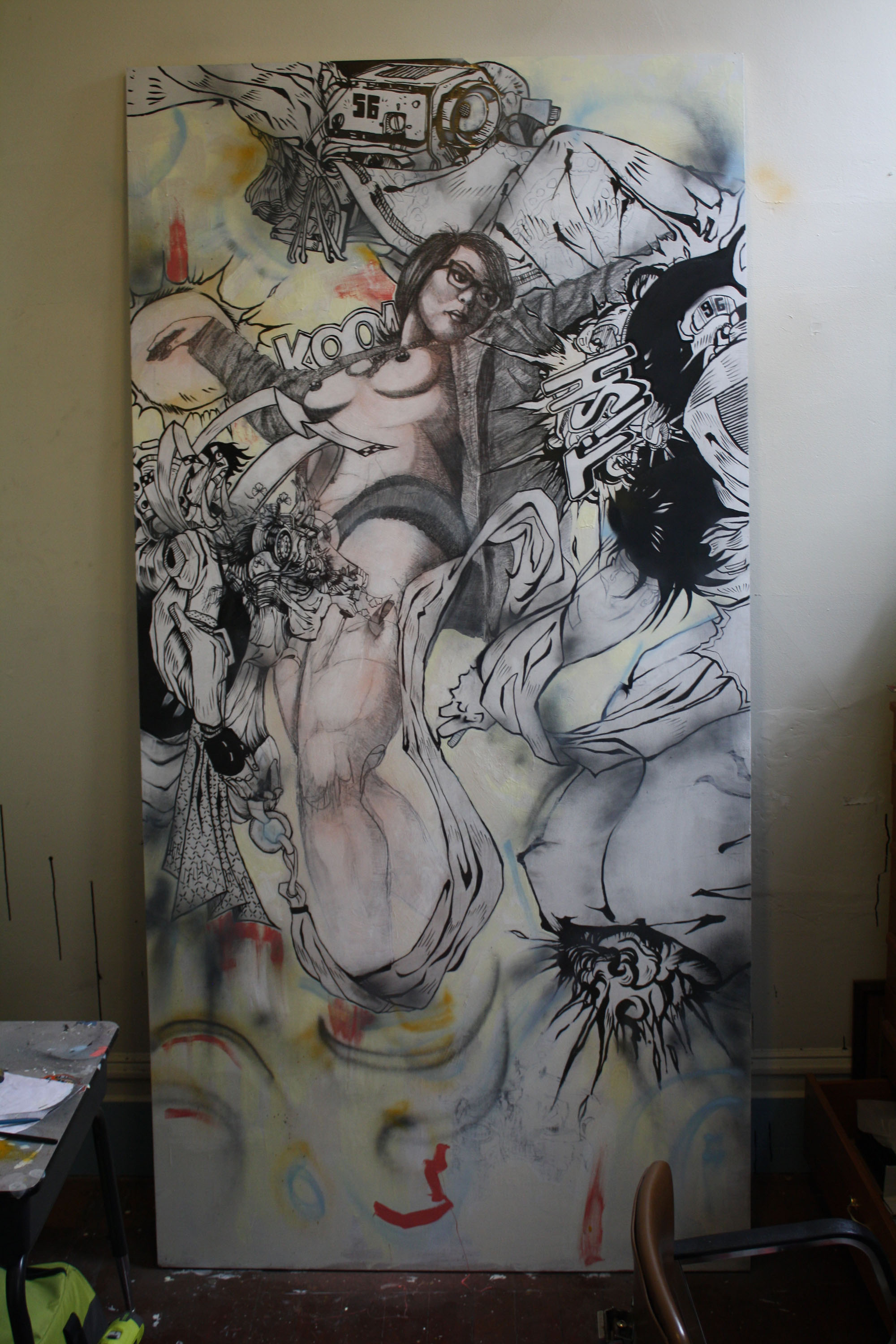 Having fun with Stage 11, the ridiculousness of new colors of spray paint and wiping on high chroma.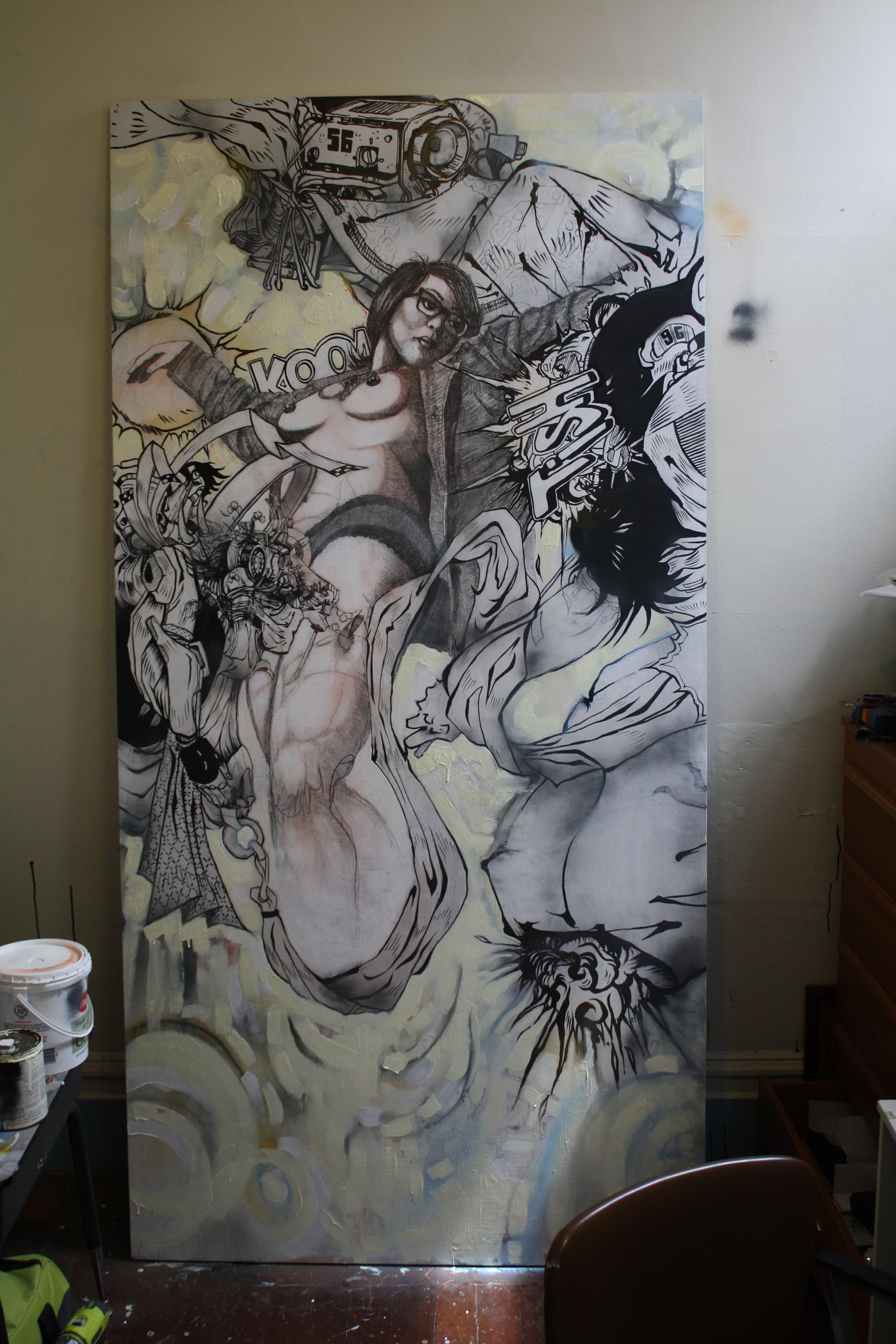 Stage 12 refinement, texture, and expression.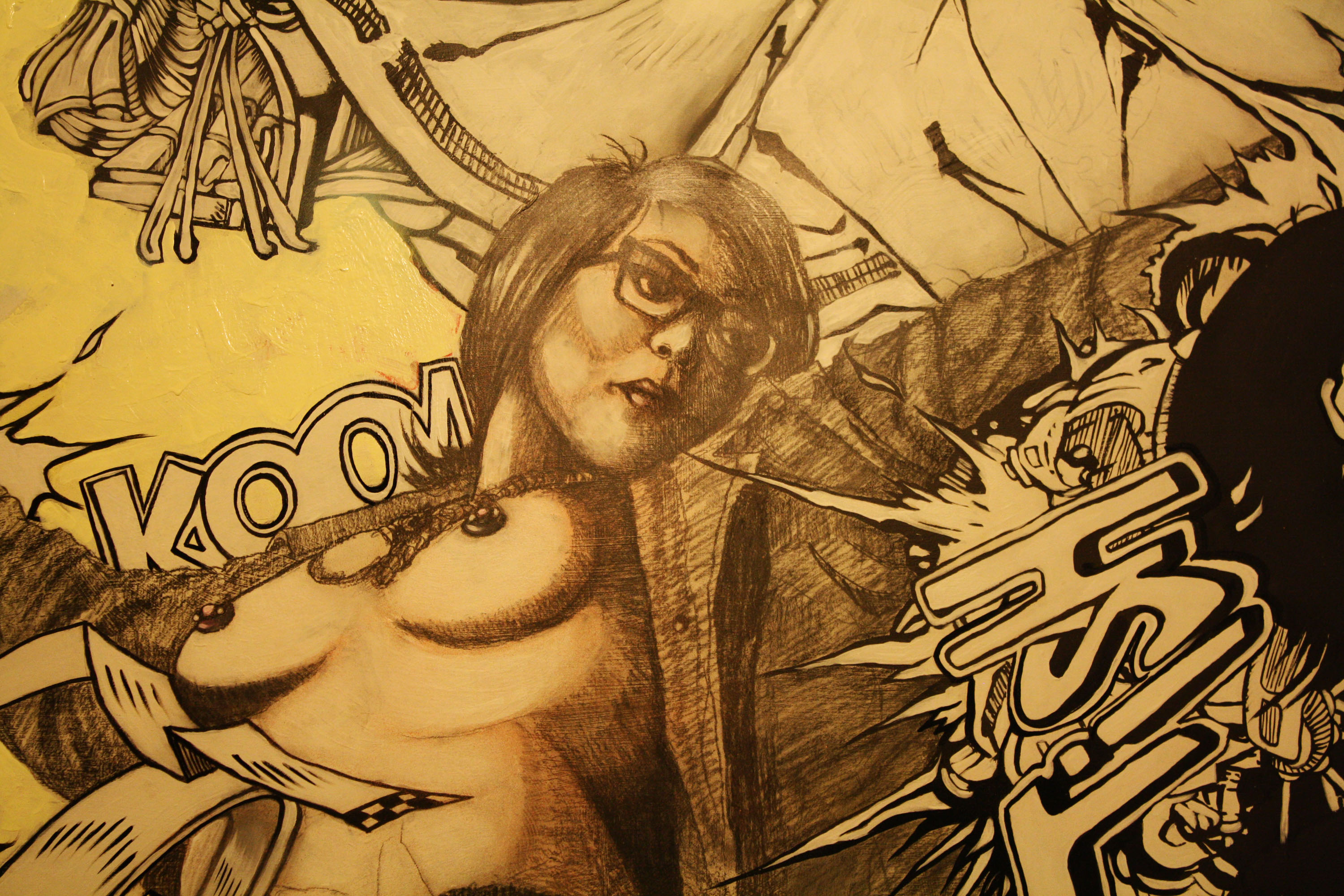 Stage 13 detail, ghost color in the flesh tones, subtlety amidst stark contrast, soft rendering and textures meet hard lined contrast and design.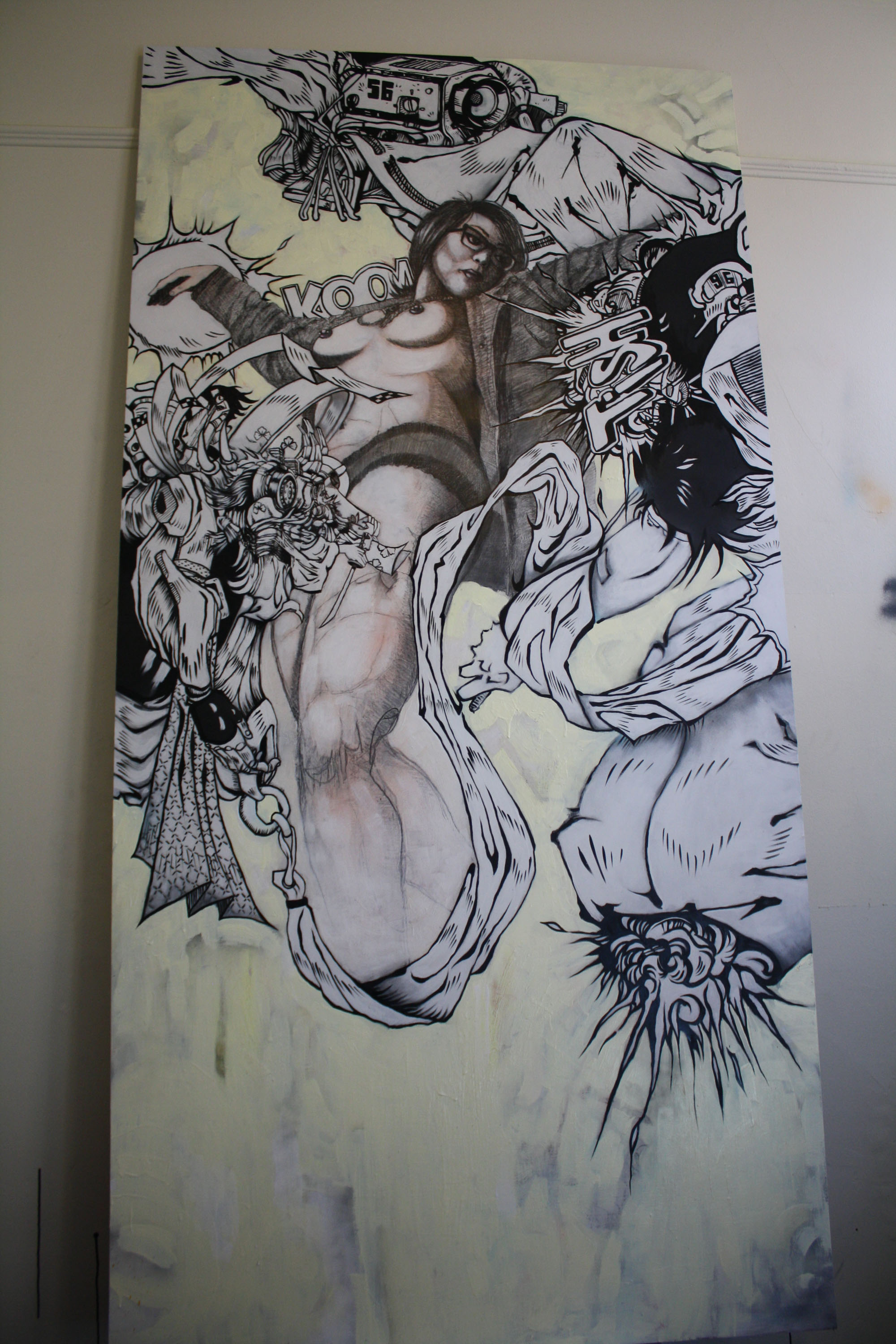 Stage 14 editing further, changing forms, bringing it all together.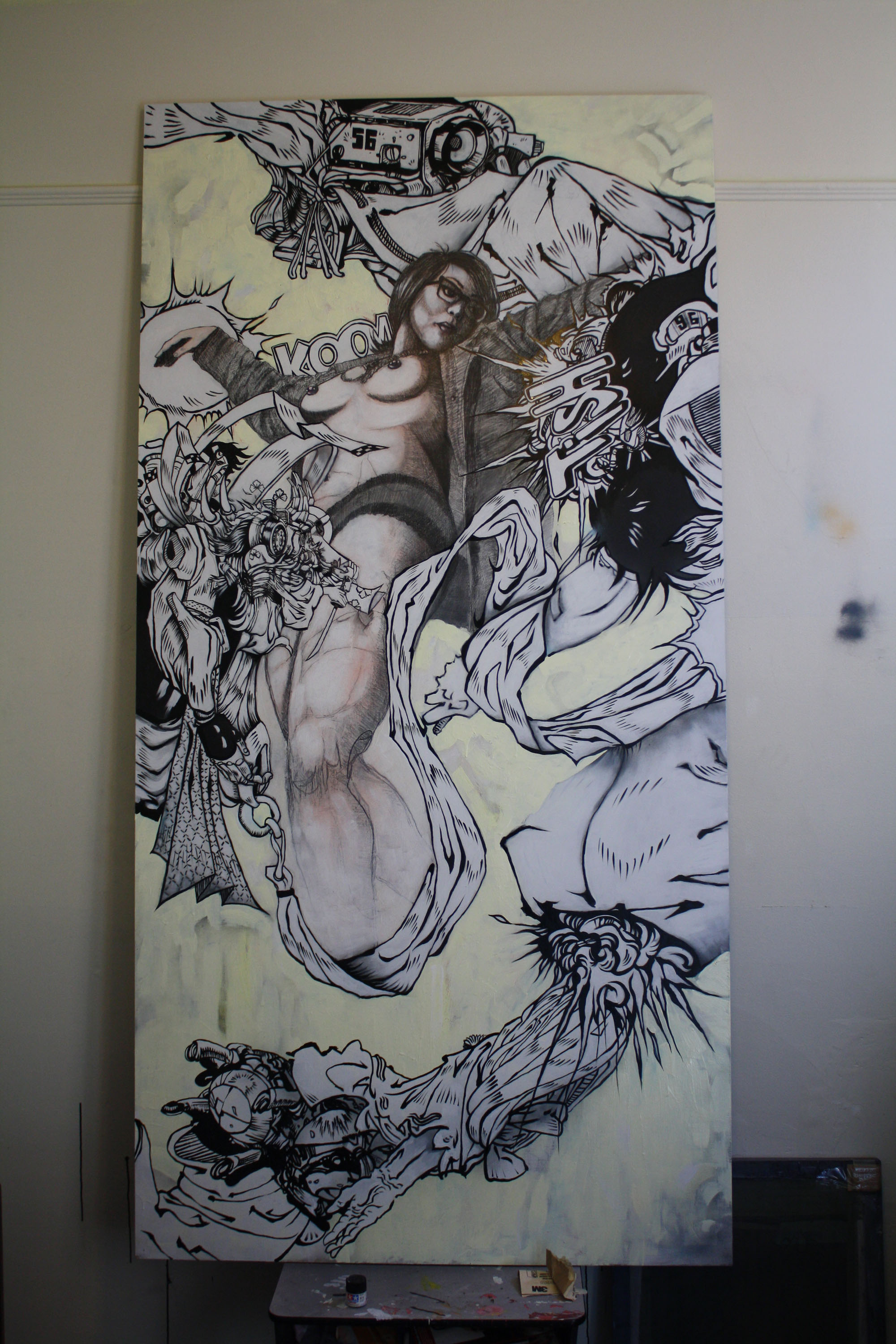 Almost done, last graphic form layed down on the bottom of the piece to lock in the layout.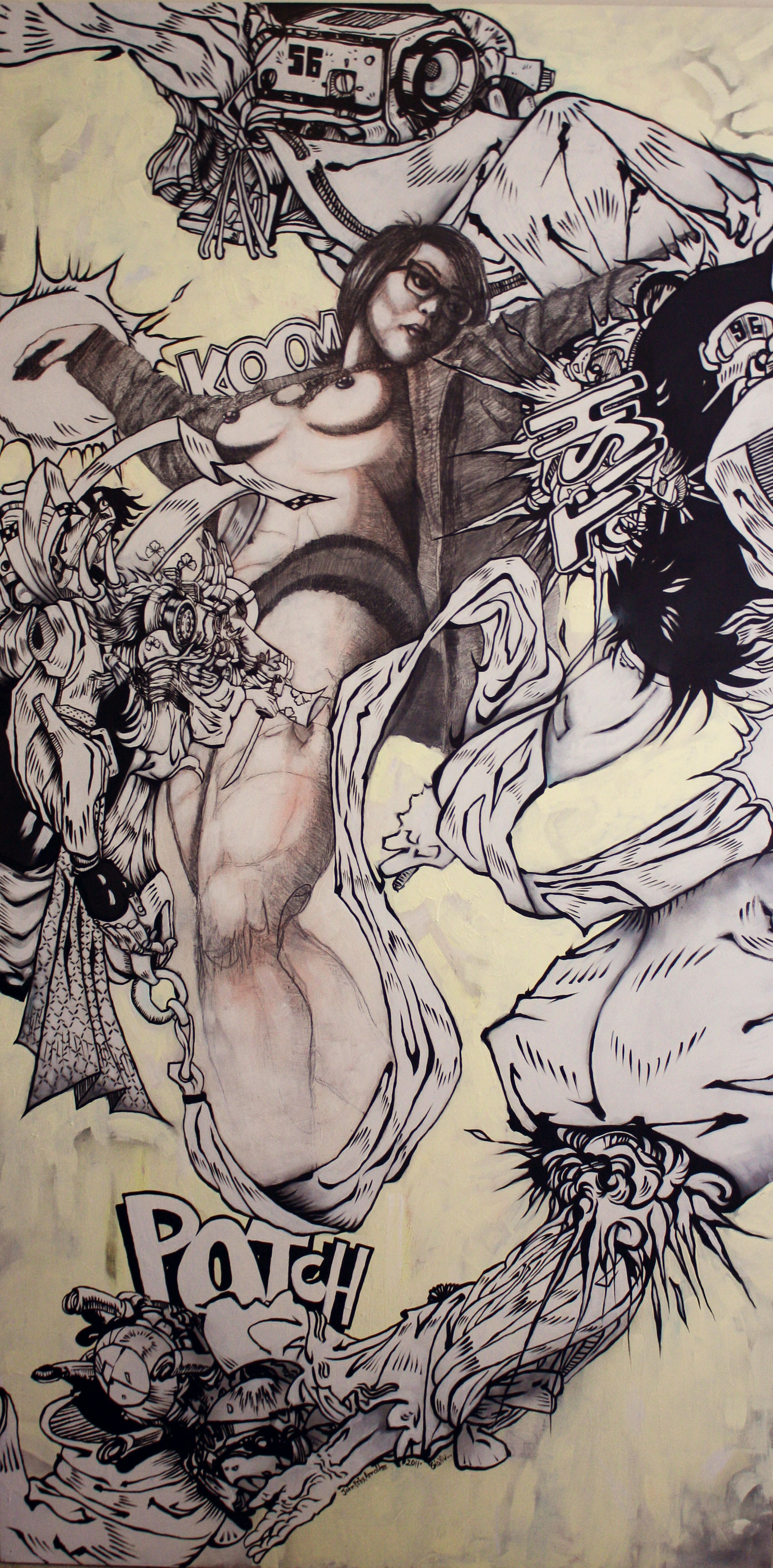 Last piece of lettering, final stage, complete.  This piece was a constant challenge and incredibly inspiring to create.  It kicked in a level of momentum I haven't experienced in a long time.  More to come very soon!  "Amidst" 8'x4', Mixed Media on Panel, 2011